India's Hybrid / Cyber threats and its regional implications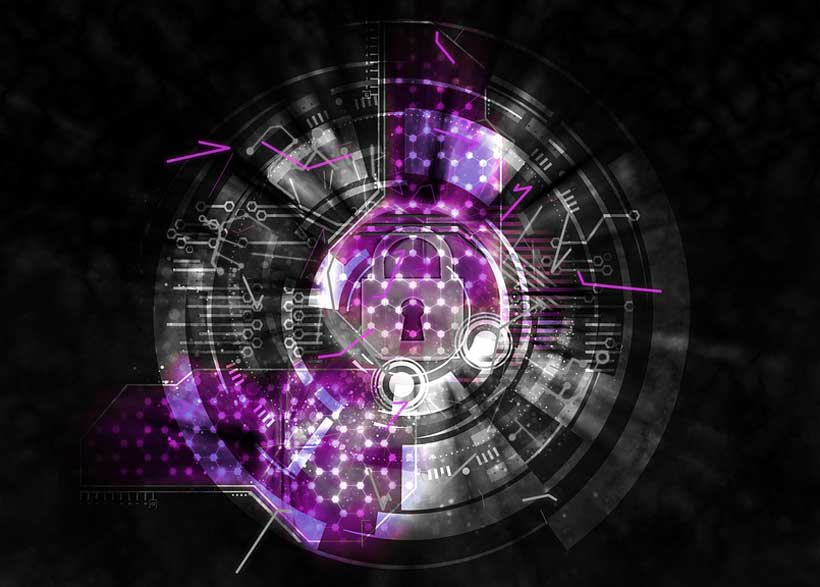 Hybrid threats are designated as a swing from a traditional force model to an approach which combines kinetic and non-kinetic tools in a deliberate and synchronized campaign to destabilize and gain political leverage over an opponent. However, Hybrid warfare is widely understood as a blend of regular, irregular, information and cyber warfare. After the nuclearization of South Asian region, there has been a growing realization within the Indian military that a conventional war could be both untenable and cost prohibitive. Such conception gave rise to hybrid war under the rubric of nuclear weapons as the preferred strategy by India.
One can observe the evident growth of hybrid warfare in the Indian strategy of pressuring Pakistan through media, subversion, cyber warfare and diplomatic maneuvers aimed at its isolation. Doval doctrine is the clear evidence that India has already strategize against Pakistan. India's hybrid warfare strategy against Pakistan is built on five major fronts around Pakistan's perceived weaknesses to achieve the "3D Objectives". 3D indicates the Destabilization, Demoralization and Disintegration of Pakistan. This doctrine furthermore includes five more fronts under the regime of hybrid threats which are proxies, information war, cyber warfare, economic war and political war. The stipulated objective is weakening of Pakistan to the extent that it accepts Indian hegemony in the region.
India is proficiently using hybrid-warfare capabilities to pursue its objectives in South Asian region since the end of Cold War. Nevertheless, Islamabad has been resisting New Delhi's endeavors to establish its hegemony in the region. India has been frequently violating the Line of Control. Within the military domain it is against the law and not allowed to launch fire on the civilians' working or moving near the border during the peacetime. India always tries to defame and malign the image of Pakistan by manipulating and misguiding international media. By the end of March 2020, a RAW funded group caught in Karachi University fueling anti-state activities including terrorism and anti-state narrative propagation against Pakistan. Although Pakistan very efficiently embarks upon curbing India generated conspiracies, such type of activities being carried out, increasing hybrid threats pose serious security concerns for Pakistan.
As stated above, hybrid threat involves cyber warfare techniques as assisting tools of hybrid techniques. Cyber threat is another hazard in South Asian region to be handled and manipulated to win advantages over enemy. New technologies are quickly integrated into both nations' strategies; utilizing cyberspace has become a useful tool for both India and Pakistan. Cyberspace has become a space where hacktivists and patriotic hackers from both sides can express their patriotic feelings and denigrate the adversary. Cyberspace also acts as a means for Advanced Persistent Threats (APTs), which are groups that hold highly probable links to state institutions, to spy and gain information on their opponent. Technologically number of the cyber-activities observed in the India-Pakistan rivalry showed that even with relatively unsophisticated cyber-tools, APTs managed to steal information and achieve their strategic goals. Actors involved in the cyber activities and operations carried out between India and Pakistan in cyberspace used a variety of cyber tools and techniques to achieve their aims. Hacktivists and patriotic hackers used specific tools to find vulnerabilities in websites, and then exploited them to deface the site. APTs tended to use spear phishing to get access to their victim's network and then infect them with spying malware.
Rising Security Research Institute in 2019 has captured the attack launched by the internationally renowned Advanced Persistent Threat (APT) organization "Rattlesnake" through the Rising Threat Intelligence System. This time, the organization had targeted the Pakistani Navy via Target collision hijacking method. Specifically targeting the Pakistan Naval Public Relations Bureau, the attempt was aimed at stealing vital information from secure military networks while planting misleading documents masquerading as official statements from the Pakistan Navy regarding its regional neighbors such as China and India. Based on such threats, Pakistan must be readily prepared for any kind of cyber espionage and take steps towards establishing a strong national cyber policy to protect its civilian and military infrastructure.
Hybrid/cyber threats operates below the threshold and it has deepen it's in roots in South Asian region especially in Pakistan. War had never been smooth since its early times but hybrid war threats employ different tools in engaging low intensity conflicts which mainly include cyber threats along social disintegration, political and economic subversion. Senator Mian Raza Rabbani stated in 2019, that 'this is a hybrid war. We need to understand it correctly.' In hybrid warfare, the purpose is not to always achieve an immediate victory; sometimes the purpose is to demoralize it over time. Pakistan is already having a deteriorating economy and it needs to steadily address the causes that are providing leverages to conduct hybrid operations in Pakistan and leaving long term hazardous effects in form of weak economic conditions, political and social instability. Pakistan must formulate a national hybrid threats response policy to tackle and dissolve the hybrid threats posed by India. Whereas in the cyber domain Pakistan should emphasize more on indigenously developing its own cyber security industry so that in the near future it could benefit both its civilian and military infrastructure in the long run. Hence, while Pakistan may be limited in its ability to wage a strong offensive campaign within the realm of cyber warfare at the moment, such steps would go a long way in helping lay the foundations to build something greater on.
Cyberwar between the United States and China
How is the new "Cold War 2.0",which currently characterizes the ever less collaborative relations between the United States and China, developing?
Some data may be interesting in this regard. On March 3, 2020 the Chinese cybersecurity company Qihoo 360 accused CIA of having hacked many Chinese companies for over 11 years.
They are – almost obviously – aviation companies, large global commercial Internet networks, research institutions and certainly also Chinese government agencies.
Not to mention the cryptocurrency operations often organized by people and entities traceable to the North Korean government.
Both the Chinese and the US governments, in fact, use various and complex entities and mechanisms to operate in cyberwar. Firstly, the "front companies". Just think of the Chinese group APT40, which even hires hackers – as everybody does, after all. Secondly, the intrusions to collect cyberdata in the large multinational companies, or even in State agencies, which often remain blocked for a few days and, in that phase, transfer vast masses of data to the "enemy".
Thirdly, the theft of IP and trade secrets- another mechanism that everybody uses.
Obviously this is not the case of Italian Agencies, which, at most, can entrust a small, but good Milanese company to do some hacking, possibly in accordance with the law.
It now seems that the Italian ruling classes are composed above all of what in the 1920s Gaetano Salvemini called "the Paglietta of the Naples Court".
On the military level, the United States believes that today the Chinese Joint Chiefs of Staff can hit well and quickly any opposing C3 system (Combat, Control, Communication) and that it can also carry out automated, but smart warfare operations, from the very first moments in which a significant regional military clash occurs.
Although many US experts in the sector also maintain that, still today, the United States hasa better base of action and, probably some advanced technologies that could enable the United States to have a better and wider cyber action. Nevertheless, this is not necessarily the case.
Certainly China is well aware that the Western and especially North American response to a harsh cyberattack would entail an even harsher, immediate and ruinous reaction against Chinese targets in the homeland and in the other regions.
Hence cyberwar's parallel IT operations are mainly carried out by Russia: just think of the attack on French TV5Monde in 2015 or on Ukrainian energy companies in late December 2015, as well as on Sony in 2014. We can also mention the 2017 attack – through the use of a computer virus, WannaCry – which, however, was a cyberattack attributed by the United States to North Korea.
On the technical-legal level, the Chinese legislation that governs the Chinese cyberwar is mainly contained in the National Security Law of 2015 and finally in the Intelligence Law of 2017, in which it is laid down that cyber operations can be conducted both by the Ministry of National Security, the old guoan, and by the Office for Internal Security of the Public Security Ministry.
The operations abroad normally concern the Centre for the Evaluation of Intelligence and Technology (CINTSEC), which is an integral part of the Ministry for State Security.
The other autonomous cyber networks operating within the People's Liberation Army(PLA) add to this official network.
At geopolitical level, China does not want to trigger any conflict with the United States. Neither a traditional conflict nor a cyber one. Quite the reverse.
China's current real goal is to bridge the technological and operational gap between the two cyberwars, both on a strictly military level and, above all, on the economic and technological one.
China knows that – as Napoleon said – "wars cost money" and it is good not to make them if they can be avoided.
For the United States, China needs cyberwar to win "particularly informationalised local wars".
Conversely, for Chinese theorists, cyberwar is the only real strategic war of the 21st century, as it was the case for nuclear war in the 20th century.
In other words, the technological and doctrinal area that allows to win a medium and large conflict and then sit at the peace negotiating table with of Phaedrus's motto Quia sum Leo.
Also on a global and commercial level, China even plans to build a large private company that can compete on an equal footing with what in China is called "the eight Kongs", namely Apple, Cisco, Google, IBM, Intel, Microsoft, Oracle and Qualcomm.
Therefore, at military level, China wants first of all its full cyberspace security so as to ensure the security of critical intelligence, both of regions and economic activities.
Also on the American side, however, there is currently a tendency to reduce the Chinese cyber penetration power, both at military and commercial levels. Some analysts maintain that,in recent years, the Chinese cyber presence has been very exaggerated.
There is a psywar operation – this time, certainly, of North American origin, but recently present on the Web – which currently makes us add a further analytical factor on the intelligence cyberwar and, above all, on the implementation of cyber criteria in psywar.
Nowadays there is a sort of "Report of a Military Contractor" available on the Web- as it is officially entitled – which is supposed to reveal just what the United States would like to hear still today, i.e. that Covid-19 is just a "Chinese virus" that was designed and made in the now very famous Wuhan laboratory.
This report was drafted by a previously unknown Multi-Agency Collaboration Environment (MACE), a group of cyber and non-cyber experts, whose site is only part of the Sierra Nevada Corporation.
However, it is still a current relevant contractor of the US Department of Defence.
Hence the usual "external centre" that is used to say things that it would be unreasonable to say directly.
The report states it is based on evidence related to the posts of the intra-and extra social networks, both of the laboratory and its employees, as well as on the data provided by non-military satellites and finally on the positioning data of mobile phones.
All this in view of even saying that "something" happened – probably by chance and accidentally, but in any case extremely severe and uncontrolled – in the Wuhan laboratory, only with regard to the Covid-19 virus.
This is a further phase of the modern misinformation technique: at first, it was said that the virus deliberately came out of the Hebei laboratory, while now it is underlined that it probably "escaped" unintentionally from its microscopic cage.
It is easy to understand what they really want to communicate: even if the Chinese government were not responsible, international lawsuits for claiming damages would still be possible.
Nowadays, at least in the West, misinformation is carried out at first by hardly hitting the opponent and later possibly apologizing for saying something inaccurate or wrong. A psychological warfare technique that creates the "aura" of the case without later supporting and corroborating it. It is very dangerous.
A really dangerous tactic, especially in the presence of an increasingly evolved and advanced Network.
The document, however, does not report as many as seven locations of mobile and institutional phones within the Wuhan laboratory – too great a flaw to be accidental.
MACE also states that, allegedly, a whole conference inside the Hebei laboratory was "cancelled", due to an unspecified disaster, while, again in the documents of the laboratory, there are pictures with a clear internal date concerning precisely that event, the conference of November 2019.
One of these pictures was also found in the social media of a Pakistani scientist who had participated.
Even the aerial photographs provided by the company Maxar Technologies are a sign of obvious and normal repairing of roads, certainly not specific roadblocks placed due to an unforeseen and very severe event.
A few days ago President Trump stated that the "virus came out of the lab because someone was stupid". Too easy and, I believe, useless even for a legal and insurance case against the Chinese government itself.
Moreover, these is the more or less manipulated data which, however, has certainly been useful to develop and spread the theory of "Chinese fault" for the outbreak of the epidemic and then pandemic, just in the midst of the great "acquisition of intelligence data" to which Trump and Pompeo referred.
All this just to reaffirm, without any reasonable doubt, the wilful or culpable guilt of the Chinese government in the outbreak of the coronavirus pandemic, and hence to stop the development of China and make it retreat, – with huge legal costs – from a development rate that was already within reach.
Moreover, the aforementioned MACE report lacks some data that we would simply call cultural intelligence, i.e. not knowing that the first week of October is a "golden" week for China, e.g. the National Day which commemorates the foundation of the People's Republic of China, announced by Mao Zedong in a very famous speech at the Square of Heavenly Peace Square, with an even more famous phrase: "the Chinese people have stood up!"
How can they not know this, even believing they are intelligence people?
The same happened with a US report on the coronavirus issue transmitted from US to Australian intelligence agencies and later immediately published in a Sydney newspaper. Obviously everyone also "manipulate" documents to defame the opponent, but there are many ways and means of doing so.
On a more strictly doctrinal level, however, the issue brings us back to the analysis developed in 1999 by the two famous PLA Colonels, Quiao Lang and Wang Xiangsui, entitled Unrestricted Warfare.
It was a manual on what we would today call asymmetrical warfare.
Today, however, Quiao Liang thinks that – even at this stage of the conflict -war is still linked to the manufacturing industry. This means you can have excellent scientific research and a good network of research centres, but if you do not turn all this into mass and important industrial products, as Quiao Liang says, "you have just won a medal, but nothing more".
Liang also maintains that the United States is therefore using up its weapons and industrial equipment stocks.
Furthermore, the more the coronavirus crisis worsens -considering the scarcely effective reaction of the US economic and health system – the more the consumption of North American military and civilian stocks increases, although the ability to produce them decreases more than proportionally.
Hence has the United States still have a manufacturing and mass industry, as well as the ability to turn technological evolution into mass products, to wage an asymmetrical or conventional war but, above all, to continue it until the final victory?
The Chinese Air Force General seems to imply that this is not the case.
Hence, in his mind, currently the only reasonable solution for China is to expand its production system, but never underestimate the "traditional" medium-low technology manufacturing industry, which is the one that reproduces and expands production forces and enables it to last over time, which is the only real guarantee of victory.
You do not eat fintech products, but rather Californian tomatoes and Midwest meat.
Those who want to collect technological jewels can certainly do so and – as the General maintains – obviously also China must do so, but what is still and always needed is the great mass production and items that, coincidentally, have become scarce all over the world: masks, respirators, food, traditional infrastructure, as well as means of transport.
It is fine if you believe that war and the economy are a superhero scenario, but you have to win, i.e. "to last one minute more than your opponent" – hence you need to go back to a mass, industrial, stable and growing civilization for the "real" economy.
The myth of high technology as the key to everything, induced by the development of the current United States, has made everyone else in the world lose the true sense of modernization, the key concept of the Chinese political narrative, from Deng Xiaoping to present days and in the future.
You cannot think of a future civilization in which social verticalisation is such that a share of over-rich countries slightly higher than 1% follows the vertical impoverishment of all the others.
A mass impoverishment which also leads to a reduction of manufacturing production. The products are later sent to "Third World" countries to trigger a process of social pyramidalization that is almost unprecedented in human history. And what is it for? For uselessly spending the mad money produced by fintech?
Therefore, the Chinese General believes that a US decoupling from China – as all the economists close to the White House preach-is needed to prevent China from taking all the most important technological and defence patents. In his opinion, however, also China must not decouple from the USA at all. This is not useful for high technology, but if anything, to avoid doing the same as the United States on a mass level.
If there is decoupling – as the current US economists preach – the Chinese products will become more competitive compared to the US and US-related products. Hence the US monetary hegemony would soon disappear and the same would be true for the its double use of the dollar that made an old FED Governor say to his European colleagues: "the dollar is our currency,but it is your problem".
Therefore, in the long run, it will also be impossible to let China – with its low-cost productions – be replaced by Vietnam, Myanmar and the other countries in the so-called "pearl necklace" of Southeast Asia.
Moreover, if after the coronavirus crisis, there will be further robotization of the workforce, how will it be possible to maintain many and sufficiently high wages which, after the pandemic, will obviously be distributed to a smaller number of available workers?
Low wages – and hence also scarce tax revenues – as well as crisis of State spending and decrease in social and military spending, especially in the high tech sector, which always has a very high unit cost.
Therefore, just to recap, the Empire is facing severe danger.
As the Chinese General maintains, "we must not dance with wolves", i.e. we must not follow the pace of US dance to reap only the technological fruits, but rather maintain and expand the great manufacturing production and, above all, even avoid taking up the cultural, industrial and scientific traits of the United States, which the Chinese General deems to be at the end of its civilization cycle.
According to Chinese analysts, the United States is a "country that has gone directly from dawn to decadence", just to put it in the words of a French ambassador.
Hence China needs to solve the Taiwan issue autonomously, as well as also harshly oppose the actions against Huawei, by reacting blow-for-blow with the U.S. companies in China, such as IBM, Cisco, etc., and stopping their activities in China, where necessary. Anything but hybrid warfare.
Here we are at a commercial and quasi-conventional war between two powers, i.e. an old Western power,on the one side, and an Asian power on the other which, however, does not want at all to be relegated and closed in the Pacific, as implied and assumed by the new US military projects for closing the Ocean, from California to Japan, or for trying to block the expansion of the Silk Road or still trying to block the expansion line to the South and East of China, as President Xi Jinping has recently advocated.
Certainly China is currently not lagging behind on the cyberwar issue. Nevertheless it does not want to use it as a substitute for conventional war or psywar for dual-use technologies, nor to play the game of the total defeat of a hypothetical "enemy".
China can now avail itself of the Third Department of the People's Army, the network dedicated to cyberwar within the PLA, but also of the Strategic Support Force.
This will be the new "Cold War 2.0", i.e. a series of IT, economic and industrial guerrilla warfare actions, and of actions of defamation – specifically at military level – of confidential information to be stolen from the enemy in a tenth of a second, as well as of cultural manipulation and-eventually, but only in the end-of fake news.
Reconciling Public Safety and National Security Via A Renewed Focus on Biosecurity
As the broad ranging consequences of the COVID-19 pandemic wreak havoc across the global political economy, there have also simultaneously come up several issues pertaining to policy and governance particularly related to International Security. These include for instance the growing emphasis now being laid on biosecurity which under the current context of an unprecedented global pandemic has greatly exposed the failings and lack of preparedness of even some of the world's most developed countries.
One has to merely glance at the fast-rising death tolls in the US, UK, Italy and Spain to gauge how some of the world's foremost economies and health services have been left devastated owing to a severe lack of preparedness. Countries which boast some of the world's most robust military industrial and technological complexes, have been unable to otherwise safeguard not only the health and safety of their own populations, but also to preserve what can be only described as their entire way of life. Something for which they have been more than ready to go to war in the past.
Its hence no surprise that the US for instance, in its incessant need to scapegoat (or to just simply bomb) and divert mounting public outrage has been consistently directing blame towards China. This has ranged from alleging China to have deliberately engineered the virus, to holding the Chinese government accountable for having initially covered up the severity of the outbreak in a bid to safeguard its own economic and diplomatic standing. While it is unlikely that the US would go to war with China solely over this, the dramatic deterioration in relations that has been witnessed in the kind of rhetoric and proposals that have been coming out from both countries stands as cause for grave concern for the world at large.
Yet, what's lost amidst this blame game that has dominated headlines for over a month, has been perhaps the more important and timely discussion that had arisen on the importance of incorporating more robust bio-security measures. This is understandable considering how the term biosecurity has itself over the last two decades come to be associated more in relation to enacting safeguards against bio-terrorism and bio-chemical weapons. Aspects that were directly based for instance on the anthrax and smallpox scares that had dominated US policy discourse shortly after the September 11 attacks. Or for instance from the more recent threats issued by ISIS regarding the use of such weapons against Western targets. The above linked report from the Hudson institute for instance evaluates the US's need to enact such biodefense (or biosecurity) measures within exactly such contexts.
However, it is this very context related to terrorism and homeland/national security which in dominating US policymaking circles is more attuned towards focusing on the perpetrators of such threats; be they state or non-state actors. Consequently, the whole aim of the US – and also arguably its closest allies -has been to justify its more interventionist and hands-on approach to mitigating such threats before they reach US shores. Hence, the emphasis being more on preventing such biological 'attacks' from occurring in the first place as opposed to dealing with them once they've 'hit'.
While justifiable in its own right, what this approach however misses in its overarching focus on national security, is perhaps the more pressing need to address public health and safety domestically. Which in essence is what national security is premised on defending in the first place – an effective Civil Defense of sorts.
For instance, a widely cited comparison of the 'Western' response to the Coronavirus with that of certain East Asian countries such as Taiwan, Singapore, South Korea and Japan shows how these latter countries' more recent experiences in dealing with the SARS and MERS outbreaks had contributed immensely to their relatively better responses to this pandemic. By already having in place certain contingency and policy directives grounded more in a domestic public health and safety perspective – as opposed to an outward looking national security one –each of these states was able to mount a more coordinated, timely and socially aware response to this crisis. Most importantly their responses had public support and sympathy directly built in to their policies which saw the overall public perception of their governments' measures as wholly necessary and compulsory; as opposed to being forced and reactionary. This latter aspect for instance is manifest in how several countries have witnessed severe public and political backlash towards the social distancing and lockdown policies that were enacted the world over. This includes backlash witnessed in countries ranging from the US to Pakistan, where the economic costs of such policies – which once again are tied directly to externally inspired national security concerns – were given unassailing primacy over domestic public health and safety.
Talking specifically of Pakistan and its long history of being portrayed as a security state, such threats to national security from a potential biochem attack, are already prioritized along the lines of a potential WMD attack considering the primacy such threats hold for a Nuclear Weapon State. However, even within such military dominated approaches to bio-security, there is a still a public safety and awareness component from a Civil Defense perspective, that even in the case of any WMD attack remains already lacking.Thus, belying the prioritization afforded to deterring external threats, rather than on eliminating such shortcomings within, just like the US.
The current global pandemic has provided a rare chance to have this conversation regarding the very premises and priority this concept of Bio-security has been accorded within government policy circles.It has afforded a previously unfound impetus and political capital to enact and fund such measures. Instead of being squandered however, such impetus should be used to mitigate such lapses that have now been brought to the forefront of governance and policy discourse the world over. Unless these realities are adapted to, life is likely to become even harder in a world that has changed dramatically in just the last few months.
Emerging Technologies: Changing Nature of Irregular Warfare
This era of most cutting-edge innovations and inventions in science and technology (S&T), has the potential to revolutionize governmental structures, economies, international security and wars. Emerging technologies epitomize doomsday situation and the military use of such technologies carry greater potential to fundamentally shift the balance of power. Today S&T means the intersection of Cyber and Artificial Intelligence with various emerging technologies such as nanotechnology, including meta-materials; robotics, including lethal autonomous systems; artificial intelligence and machine learning; the cognitive neurosciences; biotechnology, including synthetic and systems biology; high energy weapons; additive manufacturing called 3D printing, space weapons, and the intersection of each with information and computing technologies. Such concepts and the underlying defense needs were articulated at the multi-national level in NATO's May 2010 New Strategic Concept paper: "Less predictable is the possibility that research breakthroughs will transform the technological battlefield .The most destructive periods of history tend to be those when the means of aggression have gained the upper hand in the art of waging war."
According to the New America Foundation's Future of War program technological advances are driving "changes in the nature of warfare". But the question arises that how technological development will s shape the future of war and the state? This is one of the important questions that is causing much anxiety in both academic and policy-making circles. Nevertheless technology is being extensively used in warfare strategies to create asymmetric advantage for one actor to impose his will over another. Multiple scholars have argued asymmetry potentially gives the weak actors, advantage over the strong actor in irregular warfare, when technological advantages are employed in irregular warfare. Because the weak do not have the capability to face strong actors conventionally, they complicate the environment by operating when and where they choose, with weapons that attack weaknesses of the strong and in a manner that often are invisible to a stronger actor.
However, the shifting nature of technological progress may bring enhanced or entirely new capabilities. Many of these capabilities are no longer the exclusive domain of any of the state. Analytical assessments suggest that emerging technologies often expose the gaps within the mainstream scholarship on international security, understanding of the military technological innovation and acquisition processes, and fundamental understanding of the underlying science.
In context of South Asia currently cyber technology and Artificial intelligence are dominating the irregular warfare. Now a days war are being fought below the level of threshold, as it is evident, wars are now being fought while sitting in the rooms through computers and media (including social, print and Television) rather than in the battle fields. With the passage of time Cyber technology and Artificial intelligence has become the most sought after means for waging irregular warfare. They serve as a tool for propaganda, phishing, and data manipulation, dissemination of information, identity theft and establishment of cyber physical weapons along with Advanced Persistent threats (APTs) to be used against critical infrastructure of states. However on the other hand Artificial intelligence is also changing nature of irregular warfare because of its potential to significantly enhance intelligence, surveillance and reconnaissance (ISR) capabilities. AI-enabled satellite imagery and remote sensing may help states to interpret each other's actions correctly which may make nature of irregular warfare more complex and ambiguous. Under the regime of Modi increased Indian intrusions in Pakistan's sovereign assets, marked the aggressive approach of towards Pakistan. Due to Indian military modernization and acquisition of sophisticated weaponry of cyber and AI, peace and stability of South Asian region is at stake. Indian aggression and illicit breaches can lead to the wreckage of the region.
Emerging technologies will introduce new and sophisticated class of weapons that will alter the geopolitical landscape. Security issues in South Asian region will be unresolved underlying the use of potentially disruptive technologies will have acute implications for defense policy, arms control regimes, international security, regional stability and security.Currently there exist two schools of thoughts regarding the future of irregular warfare: those who are in favor of prioritizing the role of technology, and those who are skeptical and still reluctant. One must be skeptical of slipping into a technological deterministic mindset and cognizant as well. This is the belief that technology alone, being the most important factor, can determine the outbreak or outcome of conflict and this is may be true to some extent. In the coming decades states may stick to the idea that emerging technologies can be a blessing and a curse at the same time.