The last few weeks have turned our world upside down. It seems like a lifetime ago that we were going about our everyday business. But by now, some of you reading will have had symptoms, many of you will know someone who is sick and every single one of us are worried about our loved ones.
But what is unique about the situation we are in is that all of us are part of the solution: all of us as citizens, but also companies, cities, regions, nations and the whole world over. Yes, it is true: Europe was initially partly blindsided by an unknown enemy and a crisis of unprecedented scale and speed. This false start is still hurting us today.
But Europe is now standing tall together. And that is being driven by a surge of compassion across our Union. In the last weeks, we have seen retired doctors and nurses answer the call of duty and millions more volunteer to do anything they can to help. We have seen restaurants deliver food to exhausted medical staff, designer labels make hospital gowns and car makers turn into ventilator producers.
That solidarity is infectious – and it is at the heart of our Union. Thanks to that impulse the real Europe is back. The one that works together to do what none of us could do alone. The EU is now delivering and is working flat out every day to save every life we can, to protect livelihoods and kickstart our economies.
In the last weeks, we have taken measures which would have been unthinkable only recently. We have made our state aid rules more flexible than ever before so that businesses big and small can get the support they need. We have relaxed our budgetary rules more than ever before to allow national and EU spending to go quickly to those that need it. This has helped EU institutions and Member States put up €2.8 trillion to fight the crisis – the strongest response anywhere in the world.
And this week the European Union went one step further. We have proposed a new scheme called SURE to make sure that people can keep their jobs and their incomes, as well as ensure that businesses can stay afloat while we hibernate. The scheme will provide €100 billion to help governments make up the difference if your company has had to reduce your hours – and it can support the self-employed too. This will help those in need to pay their rent, bills or food and keep other businesses alive in the process.
And to step up the fight to save lives, we have also decided to put every cent of the remaining money in this year's budget into an emergency instrument to help secure vital medical equipment and scale up testing.
This reflects the fact that in this crisis there can be no half-measures. And that will be the case for years to come as we seek to lift our economy out of the crisis valley. To do this, we will need massive investment in the form of a Marshall Plan for Europe. And at the heart of it should lie a powerful new EU budget. The advantages of this are obvious: the EU budget is a proven instrument of solidarity and modernisation. And with its seven-year term, it creates certainty for investors and reliability for all parties involved.
But just as the world looks very different from the way it did just a few weeks ago – so must our budget. It must be there for the time when economies weakened by the current crisis will need to spark their engines and get our unique internal market going again.
The billions and trillions being spent today to avert a greater disaster are an investment in our future protection and they will bind generations. This is why the money in our next budget must be invested in a smart and sustainable manner. It must help preserve what is dear to us and renew the sense of belonging amongst Europe's nations.
And crucially we need to invest strategically in our future, for example for innovative research, for digital infrastructure, for clean energy, for a smart circular economy, for transport systems of the future. A Marshall Plan of this nature will help build a more modern, sustainable and resilient Europe. This is the Union that I believe can emerge from this – just as it did after we every crisis in our history.
And this enormous effort, this new Europe, will need one thing more than any else: The people of Europe must want a common future where we stand up for each other.
What I see around Europe today shows the way and it fills me with pride. The future of Europe is the Polish doctors going to Italy. It is Czechs sending 10,000 masks to Spain and elsewhere. It is the airplanes that fly sick people from northern Italy to eastern Germany or the trains that bring people across borders to be treated in free intensive care beds. It is the Bulgarians who send protective equipment to Austrians, and Austrians who send masks to Italy. It is the first common European stock of medical equipment, or the respirators and test kits purchased together by almost every country, from Romania to Portugal, to be sent to Spain, Italy and elsewhere. The power and solidarity of this Union was also felt by thousands of Europeans who were stranded in Vietnam, South Africa or Argentina and were flown back home on a European ticket.
With each one of these acts of solidarity, Europe rises back up that little bit more. And I am in no doubt that before long Europe will be back up on its feet. Together.

This article was also published in several European media.
How a Democracy Can Be Undermined: Some Lessons
Democracies have an inbuilt flaw when their own processes can be employed to undermine them. It is what has happened in Hungary in the last decade, and Hungary is not alone.
In his youth the current prime minister of Hungary, Viktor Orban, was an ardent dissident leading a youth movement, Fidesz, and in 1989 he was calling for the removal of Soviet troops and free democratic elections. Opposition to single-party socialist rule was eventually successful, and he was elected a Fidesz member of the National Assembly in 1990.
In 1998, his party won a plurality, and he served his first term as prime minister until 2002 when the socialists returned to power. However, a landslide victory in 2010 gave Orban a two-thirds supermajority, and with it the power to amend constitutional laws.
Shortly thereafter in 2011 a new constitution was promulgated which gave the Fidesz control of the judiciary, and administrative commissions responsible for elections, media and the budget. Hence Orban's ubiquitous presence on billboards around Budapest — a consequence of a law regulating billboards that he passed driving his supporter's competitors out of business. Opposition flyers may now be found posted on poles and trees … and good luck seeing them at a distance.
With the opposition weakened, Hungary became a democracy backsliding to authoritarianism. In 2020, the parliament passed laws that allow Orban to declare an emergency at will and then rule by decree.
All of which poses a conundrum: Anti-democratic laws passed by an elected government undermine democracy yet at the same time can be considered the will of the people, even if they infringe their rights.
If one believes the U.S. is immune, consider elected politicians gerrymandering districts to remain in power. And if we believe for an instant that all of this is a right-wing phenomenon, we just have to glance at Venezuela and Nicolas Maduro.
Freedom House's classifications of freedom in 210 countries note that Venezuela is not free. Orban's Hungary is now only partly free in contrast with, say, the Czech Republic, another former communist East European state which is classified free.
In their book How to Save a Constitutional Democracy, Tom Ginsburg and Aziz Z. Huq argue that forces of democratic decay often accompany the appearance on stage of a charismatic leader holding the populace in thrall. They also note three pillars supporting democracy: free and fair elections, freedom of expression and association, and the bureaucratic rule of law. The latter implies the independent functioning of bodies like the election commission, the Federal Reserve, the Central Intelligence Agency, the Federal Emergency Management Administration and so on. This limits the power of the central executive unlike in Mr. Orban's case.
Fortunately from the Ginsburg and Huq analysis the U.S. appears to be well insulated and employs freedom of association in particular to great effect. There can be chinks in the armor, however, as is happening in Georgia with new voter suppression laws.
Croatia Between Victory And Defeat
The first half of May in Croatia is marked by the anniversaries of two events from the end of the Second World War. With one democratic Croatia, which, if we believe its Constitution, is built on the foundations of anti-fascism (and opposite the so called Independent State of Croatia, established by the Ustasha movement, under the wings of Nazi Germany and fascist Italy) should be proud of, the other would be politically opportune not to mention at all, or keep within the limits of individual commemorations. We are speaking, of course, of Victory Day and the date of the surrender of the remnants of the Ustasha and Home Guard forces, united in the Croatian Defense Forces, on the Bleiburg field, ie the liquidation of still uncertain number od those made prisoners there.
The opposite is happening, however. Instead of being proud of the V Day, the official Croatian tries to push it into oblivion, and because it does (still) cannot, makes only certain protocol gestures. And the fact that during WW2 a Croatia existed which was on the side of Nazi-fascism existed and kept fighting to the last day, and even after that, that there was a Croatia which systematically committed war crimes against Serbs, Jews, Roma and Croats – political opponents, thus tarnishing the Croatian name, is persistently being pushed in the foreground. With a barely concealed positive context.
This is obvious not only from this year, but exactly in this, 2021. it becomes, perhaps, most clear than ever. And this presents the Republic of Croatia as a state that is dangerously turning into the waters of neo-fascism, that is, Ustashaism. Of high representatives of state, Victory Day was personally marked only by the head of State, who laid flowers at the tomb of national heroes, ie. Partisan fighters (representatives of high positioned politicians are not worth mentioning, they were really there just to satisfy form). And yes, one, the only (!) Academy was organized to mark that day by the Alliance of Anti-Fascist fighters and Anti-Fascists (and not the State!). It commemorated the Victory Day, the (almost forgotten) Day of the Liberation of Zagreb, and Europe Day, which is marked on May 9th in order to convey in this way the message that post-wEurope, and that should mean today's Europe too, is built on the foundations of the anti-fascist struggle and on the values of anti-fascism. The current President was not present at that academy. There were two former presidents of the Republic and again – several representatives. The information about this celebration somehow found its way into the media, but that was all.
Public television marked this significant day by broadcasting one American and one Russian-Ukrainian film with a theme from the time of the Second World War. And with an unspoken message: that war in Croatia did not rage, and if by some chance it did – there are no films about it (what about some of world famous movies showing the antifascist struggle in Yugoslavia, such as Neretva or Walter defends Sarajevo?)
The other event, the surrender at Bleiburg and everything that happened after that, has been talked about for days. The state (Parliament) and the Church are maximally engaged in the organization of the commemoration of something that is as cynically as hypocritically called the memorial day for "Croatian victims in the fight for freedom and independence". Mass celebrations and gatherings will be held in three (!) places in Croatia, and buses (even from Germany) are being organized to bring "pilgrims" to them. And what about pandemic? Everything will be, they say, in line with epidemiological measures and restrictions. They say so and they knowingly and recklessly lie, believing that the public is so stupid, or resigned, that something like this can be served to them with impunity, even on the eve of important local elections.
Since 1990, when the surrender at Bleiburg was publicly marked for the first time in Croatia (and when on that occasion the re-named Croatian Radio "shone" with a report, featuring Dinko Šakić, former commander of Jasenovac, one of about 60 concentration camps in the Ustasha state, who categorically stated that – if he lived again – he would do everything the way he did, this commemoration turned not into commemoration of those executed without trials after the surrender, but into regret over the defeat of the Ustasha para-state which, in accordance with Tudjman's statement at the First HDZ congress, held in Yugoslav times, was "the realization of the centuries-old aspirations of the Croatian people too ".
Austria has for years tolerated gathering on Bleiburg field, speeches that were often politically colored, highlighting of the Ustasha symbols and flags (the first white field in the Croatian coat of arms), but then – largely under pressure from Europe – denied its hospitality to the, as it was called by a reputable European medium, the largest gathering of radical right-wingers and neo-fascists on the Old Continent. Official Croatia, but also the "Church of the Croats" could not come to terms with that, so last year the "Bleiburg Mass" was held in Sarajevo (probably to remind how Sarajevo was part of the Ustasha state), while this year gatherings organized are being organized, it is worth repeating, on three locations in Croatia, the largest one in Udbina.
What message does such treatment of Victory Day and the date of capitulation of Ustasha and Home guard forces (along with other collaboraters from Yugoslavia) sends to Europe and to the whole world?
Just one thing: as far as Victory Day is concerned, we're not sure whether it should be and how celebrated, because in the meantime we succeeded in transforming the winners into criminals and murderers, and their Supreme Commander as "one of the 10 mega murderer of the 20th century" , and are open to considering the Day of Liberation of the Croatian Metropolis as the day of the beginning of its occupation (this, under the mask of the freedom of public speech can be calmly stated today – as an explanation why the street of May 8th 1945. was abolished . On the other hand, we are very engaged in commemorating those forces and their members who, ignoring the unconditional capitulation of the Third Reich signed on May 8th in Reims and on May 9th in Berlin, continued fighting until mid-May, trying to escape Tito's partisans, knowing that among the partisans there is hardly anyone who has not directly or indirectly felt the Ustasha terror. Official Croatia and the Chatolic church are commemorating and mourning their defeat, because they were – as it is written in a stone memorial at Bleiburg field "the Croatian army." Were they really? And what were the Croatian partisans?
There is not a single country in the world that would organize commemorations for war criminals executed without trial or sentenced to death (and that there were such people in the Bleiburg field is an indisputable fact). Croatia is an exception – for now. And we have listed these two categories of post-war victims (if that is an appropriate term) because retaliation was not a specific feature of Yugoslavia. It took place, on a larger or smaller scale, for several weeks or several months in all the European countries occupied until then. In France, unofficial estimates list about 100,000 liquidated collaborators, while the leader of the Free Frence, who would later become the president of the Fifth Republic, General Charles de Gaulle, officially admitted 10,000, with the laconic remark : "Given what they were doing at the time of the occupation, France can live with this".
Croatia may soon find itself in the company of several other countries, former Soviet satellites, which are well immersed in historical-revisionist waters, which allow marches of former members of SS units and which – like Ukraine – proclaims notorious collaborators (Stepan Bandera) as national heroes. But, will it mean that Croatia is on the right way by (almost) ignoring V-day and by glorifying and mourning the members of the collaborationist forces? Not at all! This will be just be another worrying indicator of the divisions within the European Union and of the abandoning, by some of its "young" members the ideas and ideals that guided those who conceived the project of a united Europe. That accepting the idea of the possibility of a new war (and the EU should have prevented it for all time) is not just a theoretical possibility, is best seen from the wholehearted adherence of part of the EU to the American policy of confrontation with the Russian Federation (even armed, military drills lasting for several months in Europe just now, demonstrate this).
And, finally, let's go back to the name of the memorial day in mid-May, mentioned earlier. It is the memorial day for the Croatian victims in the fight for freedom and independence. What does that mean? That only Ustashas (Croatian fascists) and Home guards were fighters for Croatian freedom and independence? Given the date, such a conclusion seems only possible. But, if that is the case, then all those Croats (not to mention Serbs from Croatia) who fought in the ranks of the People's Liberation Army were the enemies of Croatian freedom and independence. But, if somehow we "remembered" what is written in the Constitution, if today's Croatia, democratic and independent Croatia, "generously" added Partisans to Ustashe and Home Guard, this would mean the completion and realization of morbid ideas of the first Croatian president Franjo Tudjman who wanted to bury the remains of the victims of fascism and anti-fascist fighters together with those who killed them in the area of the former Ustasha concentration camp Jasenovac. Tudjman then, under pressure from abroad (even from the USA), had to give up copying something that was realized in Spain during his long-term dictatorship by the openly pro-fascist genelisimus Francisco Franco (who in the meantime was "removed" from that memorial complex by democratic Spanish authorities). .
His successors went a step further. While Tudjman never attacked the People's Liberation Struggle (he participated in it), nor did he utter an ugly word about Marshal Tito, they "bravely" abolished Marshal Tito Square in Zagreb (and none of the candidates for Zagreb mayor dares to say that he would return the square with that name), they tolerate and even encourage the harshest revision of history (as if learning from Serbian right-wingers, but also the current authorities who marked Victory Day with an academy with pictures of Chetnik leader Draža Mihailović and partisan leader Josip Broz Tito, claiming the resistance to fascism only for the Serbian people), they are (almost) ignoring Victory Day and glorifying the sacrifice of those who had been on the side of Nazi-Fascism throughout World War II.
Does today's Croatia (not only the official) really has a dilemma: either to celebrate the V-day, or to mourn the surrender of quisling forces near Bleiberg, their defeat? Judging by what we are witnessing – no! And his is devastating not only for Croatia, but also for the European Union of which Croatia is a member .
Serbia's EU accession: Pipe Dream or Possible Reality?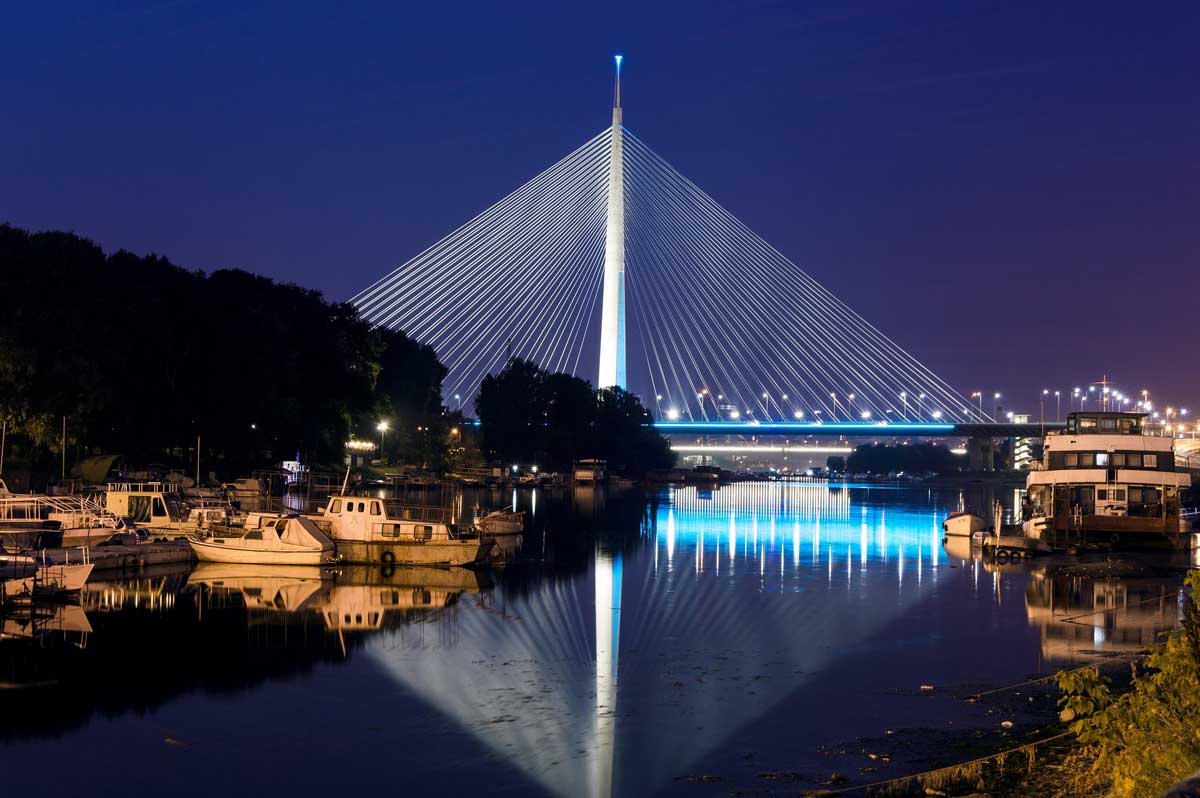 Until recently, Serbia was considered as one of the main candidates for European Union (EU) accession and as a role model for the other Balkan states in the region who aspire to EU membership. It regularly received praise from Western leaders, including Angela Merkel (DW 2015) with whom Aleksander Vucic, Serbia's President, has a particularly strong relationship (Mitrovic 2018). However, over the last 2 years, Serbia's commitments to EU accession have been stagnating, and recently, political backsliding has been noted in the country with increasingly more power being in the hands of the executive. Serbia's hopes of becoming an EU member state by 2025 are slowly slipping away. Thus, the following questions arise: Is Serbia still set upon its European path? And, if not the EU, where does modern Serbia's interests lie in terms of international cooperation and assistance?
The current political situation
State capture in Serbia is a term that has recently entered the current discourse, and there is much evidence to suggest that the level of democracy in Serbia is decreasing. Since ascending to the presidency, Aleksandr Vucic has managed to establish a regime which resembles that of an autocracy, establishing a small network of close allies who control key institutions (Richter, S. Wunsch, N. 2020). Despite the fact that executive power in Serbia is vested in the government and not in the president, his position as leader of The Serbian Progressive Party, the majority party in the Serbian government, gives him control of the parliamentary majority and thus the government (Russell 2019). The democratic accountability of the executive is also very weak with laws often passed in urgent procedure and without debate. In the period from March 2018 to March 2019, urgent parliamentary procedures were used for 44% of legislative procedures, often under the excuse of EU membership (European Commission 2020). Furthermore, as the opposition continue to boycott the legislative procedures, the government has been given free rein of the executive. Media freedom is another area where Serbia seems to be backtracking. According to the V-Dem institute (2020), it is among the top ten countries that have become more autocratic over the last ten years, while a majority of media outlets promote government policy with few media outlets offering alternative views (European Commission 2020). The President of the European Federation of Journalists stated himself that "Serbia is [the] country with the worst violations of media freedoms in the Western Balkan region" (Fabijančić 2019). A case in point which should be raised is the assassination of the prominent Kosovo-Serb politician Oliver Ivanovic, a prominent Kosovo-Serb politician for, what many believe, not taking a stronger pro Serb stance in relation to the ongoing dispute with Kosovo. Despite the fact that the country has recently adopted a new media strategy which seeks to improve media freedoms, the strategy has so not been implemented so far and nothing has been done to improve the overall environment of freedom of expression (European Commission 2020).
As in many other autocratic regimes, corruption is another problem with which Serbia struggles. Although the country should be given some credit as it has actively implemented a few laws that aim to curtail corruption (European Commission 2020), the legal framework for the fight against corruption in Serbia is weak. The position of The Serbian Anti-Corruption Agency is weakened by an unclear division of mandates for implementing the anticorruption strategy as well as by the executive, which regularly comments on arrests and detentions in the media possibly bringing about a drastic effect on the final outcome (Transparency International 2016).
One only needs to look at the results of the recent 'Nations in transit' report released by Freedom House, a US non-governmental organisation which conducts research on democracy and political freedom, to grasp Serbia's current dilemma. Over the last 5 years, democratic institutions in Serbia have been gradually eroding, and where it was considered as "Free" in 2017 with a score of 76 out of 100, it is now considered as "Partly Free" with a score of 66 out of 100 (Freedom House 2020).
The country continues to declare that accession into the EU is its long-term goal; However, this backsliding is making the goal harder to accomplish. Furthermore, integration into Western structures seems to have lost much of its zeal in the country. 80% of the citizens do not support NATO membership (European Western Balkans 2020) and in a recent poll conducted in 2020 only 50% of the population would be in favour of joining the EU (Center for insights in Survey Research 2020).
Relations with Russia
The Russo-Serbian relationship is strong, characterised by a deep cultural and historical connection. In the near future, it does not seem like this relationship will change both in terms of politics and in society at large something which is also bolstered by the fact that President Vladimir Putin and President Aleksandr Vucic have a good personal relationship, with Vucic recently being presented with The Order of Alexander Nevsky (Walker 2019). Recent opinion polls also show that President Putin is the most popular foreign leader in the country. In terms of economics, the Russo-Serbian connection is also very strong. In 2019, Serbia signed a free trade agreement with the Eurasian Economic Union (EEAU), contrary to EU recommendations (Vuc 2019), and a new Russian gas pipeline running through Serbia was recently opened, which increases the country's dependence on Russian gas. Besides, Serbia also imports a significant number of weaponries from Russia, including MiG-29 fighter jets, helicopters and tanks (Phillips 2020).
However, the Russo-Serbian relationship is also maintained by another geopolitical marker, namely the independence and recognition of Kosovo. Aleksandr Vucic's government has made it clear that it would outright reject EU membership if it required Serbia's recognition of Kosovo and its inclusion into international institutions without Belgrade receiving anything in return (EURACTIV 2020). Serbia's accession into the EU is subject to Chapter 35 of EU accession, which relates to the normalisation of relations between Serbia and Kosovo (European Union 2015), and despite the fact that Serbia has shown engagement in the dialogue, it still has restraints in many areas, such as customs tariffs (EU report). In addition, it is still unknown if Serbia will ever be ready to officially recognize Kosovo. Its disputes with other countries that have recently changed their recognition of the country, such as Israel (The Times of Israel 2021), seem to point to the fact that Serbia is taking a tougher stance in this regard. Serbia relies on Russia's veto as a permanent member of the UN Security Council in order to receive a more satisfactory resolution to the Kosovo dispute and to avoid being side-lined by the international community. Furthermore, President Vucic has publicly stated that no resolution of Serbia's future with its former province would be possible without Moscow's consent. Thus, via Kosovo, Russia has an ace up its sleeve which it can use to bargain with the EU, and while this remains the case, Serbia's accession into the block is littered with question marks.
The influence of China
Russia is not the only foreign actor which has influence in Serbia. China has recently taken a large interest, something very much to chagrin of the EU and Russia. It is rapidly increasing its Foreign Direct Investment (FDI) in Serbia, rising from €2.5 million in 2010 to €318 million in 2019. The thaw in Sino-Serbian relations is certainly nothing new, as they have been gradually improving since the creation of a strategic partnership in 2009, becoming further cemented in 2013 (Dimitrijević 2019). Serbia's increasing relations with China have prompted to push the EU and Russia out of the limelight, and although the EU by far remains Serbia's largest trading partner and provider of aid, the people of Serbia think otherwise. According to the Institute for European Affairs, 40% of the country thinks that China is the largest donor of aid and investor while only 17.6% was registered for the EU. The handling of the pandemic is a case in point. As China managed to act quickly and swiftly, they were easily able to win over the hearts and minds of the Serbs, while the Serbian media portrayed the EU and the US as bigoted and unable to control the pandemic. President Vucic even went as far as saying that European solidarity was a "fairy tale" while praising the President of China Xi Jingping and kissing the Chinese flag (Milić 2020). Furthermore, the country became the first in Europe to start using a Chinese Covd-19 vaccine, being left out of the EU's December rollout and still not receiving a dose under the EU's COVAX scheme.
Concluding remarks
Serbia is at a crossroads, and finds itself trying to juggle its interests between three geopolitical powers. The country will continue to push for EU accession as this, as President Vucic stated himself, is Serbia's long-term strategic goal. However, the extent to which the country wants to join the bloc is under increasing consideration. Six years since membership talks began, Serbia has only managed to complete 2 chapters for EU accession and many of the commission's recommendations stated in the EU's annual report on the country are not implemented. It could be said that enthusiasm to join the Union is waning, but, if this is the case, Serbia is not entirely to blame. As Aleks Eror notes in Foreign Policy (2020), the EU has over the last decade had to face many internal problems and, as a result, increasingly less attention has been given to the Western Balkans. In addition, a key part of the EU's transformative power in accession countries is the so-called 'carrot and stick' model where in order to reach the 'carrot' of EU membership, an accession country must fulfil the requirements set down by the EU. However, in the case of Serbia, the carrot seems to be losing its lure as it is increasingly looking towards its Eastern neighbours. The fact that China is willing to act as a rival economic power to the EU in Serbia and invest in the country without the strings of EU regulation attached, makes the prospects of EU accession look rather dim. In addition, at the moment, Serbia is able to live the best of both worlds. As Serbia still plays with the idea that it is committed to EU accession, it will continue to receive subsidies from Brussels, but, at the same time, the country can play to the tune of Russia and China and extract the much-needed investment from them as well as their support when Serbia does not get its way regarding the resolution of the situation in Kosovo. As long as the Kosovo issue remains open and can be exploited by outside powers, Serbia's hopes to join the EU in 2025 look doubtful.
From our partner RIAC