Bajwa-Imran Visit to China and Rumours about CPEC
It was a rumour for a long period that China-Pakistan Economic Corridor (CPEC) had been dying because of various reasons along with the negligence of the present government. In this regard, there are two popular narratives about the CPEC and Pak-China relations. One perspective which has been floating within Pakistani society since long is that because of American and Indian pressure regarding CPEC and Chinese involvement within the country, Islamabad has stopped the work on the projects that come under CPEC. Besides, Pakistan has been pressurized through International Monetary Fund (IMF) and Financial Action Task Force (FATF) to withdraw from Chinese investment within the country, therefore, it faces various difficulties in continuation of projects. While another perspective portrays an optimistic picture of the whole scenario where work on CPEC projects is in process and 13 projects worth $11 billion have completed. The projects such as M-5 (Multan to Sukkur Motorway), 2×660MW Port Qasim Coal-Fired Power Plant, 50MW Dawood Wind Farm, and 100MW Jhimpir Wind Farm have been completed which show the progress and success of CPEC. Also, the visit of Prime Minister Imran Khan and Army Chief Qamar Javed Bajwa and their talks about CPEC as well as point of view regarding CPEC show that both the Army and government are on the same page to continue the projects under CPEC.
Moreover, the formation of CPEC Authority which keeps the surveillance upon CPEC related works is also the evidence of the seriousness of government regarding CPEC. Furthermore, both the representative from Pakistan showed the intention of making relations between both nations namely China and Pakistan even stronger through engagement in multiple businesses and trade-related activities. Though American pressure creates many difficulties for Pakistan to continue the project still there is much progress in many projects related to CPEC. Moreover, America does not want China to rise at regional as well as global level. In this regard, the United States tries to counter Beijing actively on various grounds. Likewise, the American "Pivot to Asia" or "Rebalancing" policy aims to counter and restrict Chinese influence in the Asian continent including countering its engagement in the Asia-Pacific. However, Washington has been trying to contain Beijing but its economic growth shows the success. Therefore, it is considered the right time for Pakistan to shift its tilt towards China rather than an unbelievable, unpredictable, and weak alliance with America. Furthermore, Islamabad has been testing and observing the friendship of America which mostly remained seasonal and based on a specific issue after the fulfilment of objectives, Washington uses to ignore Islamabad even in its difficult times.
Pakistan through proper utilization of the CPEC initiative could boost its economy and get rid of American bloc which has a great share in the destruction, deaths, terrorism, underdevelopment and backwardness within the country. Many of the writers dub the CPEC and Chinese involvement in Pakistan as game changer which would take Islamabad towards the path of peace, prosperity, development, progress, and innovation within multiple fields. It is said that Pakistan could serve as the "Israel of China" because of various reasons it may be economic, political or financial which can be useful for the development of Beijing as well as Islamabad. As Israel keeps much importance for the US and it cannot compromise on its interests even at the cost of opposition and criticism from many states. Such as Washington's "Deal of the Century" including support of it at every global forum. In the same manner, the South Asian region particularly Pakistan carries great importance for China which could connect Beijing with various natural rich resource nations of the Middle East and Central Asia. Moreover, it also paves the way for Beijing by connecting it with many other important countries of various continents of the world. Therefore, China has been struggling to create peace in the region. Furthermore, Afghanistan is the major nation which suffers from instability and security problems that also left effects on regional stability. Therefore, China wants to solve the Afghanistan problem for making it stable which will pave the way for the completion of the Chinese Belt and Road Initiative (BRI).
Concerning the Afghan issue, Beijing sees Islamabad as an important state which can play a decisive role in solving the Afghan problem as well as bringing peace in the region resultantly stopping the long-standing war at Afghanistan's land. Peace and stability in Afghanistan could serve multiple interests of China because Kabul provides the land route for China to reach the Central Asian states that ultimately connects it with Europe. Therefore, China has been struggling hard to secure its national interest. That can easily be achieved if China will be successful in generating the dominance and influence over the South Asia region. Furthermore, this region is considered the testing grounds for the success of the Chinese initiated project namely BRI. As for American bloc and the other entities which are not happy with the rise of China are concerned, they also know the importance of this region for Beijing. It is mostly agreed that the success of BRI depends upon the successful completion of projects within this region. Therefore it is observed that if Beijing would be successful in the completion of projects all over South Asia than no one can beat and resist China on becoming the dominant or global power. In this regard, Washington will not allow Beijing to take its place easily. So it uses multiple strategies to contain China such as pressurizing Pakistan to withdraw from BRI, Strengthening relations with India and prolonging Afghan issue, and putting new sanctions on Iran.
Religion Freedom Index of Bangladesh: Current Developments and Government Responses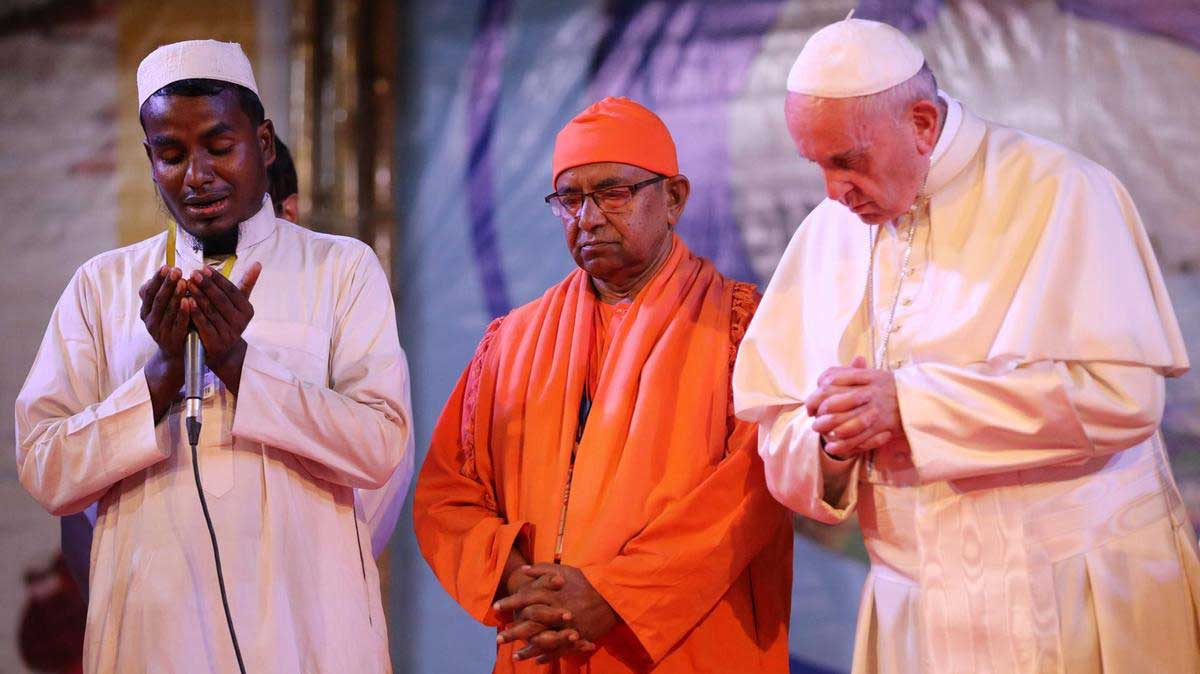 Aid to the Church in Need (ACN) recently published its annual Religious Freedom in the World 2021 Report (RFR) that scrutinizes the situation for all major religion groups in 196 countries across the world. The report found that, over the past two years, oppression against susceptible faith communities has augmented in all but one of the 26 countries listed in the survey's worst ('red') category. Bangladesh is that only country whose position on the red list of religious persecution remains unchanged.
The annual report says that religious freedom is being undermined in one out of every three countries in the world which composed two-thirds of the world population. 62 countries out of a total of 196 face severe violations of religious freedom. The situation of minorities in India and Pakistan is deteriorating further. The situation in China and Myanmar is the worst. According to the report, the situation is worse in 95 percent of the 26 countries where persecution is taking place. Nine new countries have been included in this list- seven from Africa and two from Asia.
The report on Bangladesh says that the torture of minorities has not increased in recent years but the influence of Islamic groups is increasing in the politics of Bangladesh. However, the government has been successful in subdue the influence and maintaining religious freedom. For instance, after the rise of Islam-fabric politicization leading by "Hefazat-e-Islam", the top leaders and at least 375 people nabbed for their recent violent activities. The strict position of law enforcement agencies against the rampage of the group denotes the zero-tolerance of Bangladesh government in ensuring religious freedom and upholding "secularism" which is one of the state principals of its constitution. The argument can be evident with the recent report of the European Foundation for South Asian Studies (EFSAS) titled, "Bangladesh and Pakistan: acting against extremism versus making a show of acting against extremism". Highlighting the activities of the Islamist group Hefazat-e-Islam (HIB) in Bangladesh and the radical Tehreek-e-Labbaik (TLP) in Pakistan, the report comments that Bangladesh government has been making "noticeable progress in dealing with the radical Islamist HIB whereas Pakistan has floundered dramatically in its inconsistent, ill-considered and ill-implemented attempts to pacify the TLP". Besides, the initiatives of the Bangladesh government in protecting the minority rights are so much praiseworthy.
According to the 2019 Report on International Religious Freedom of US Department of State, to advocate the minority rights and to foster religious tolerance, Bangladesh government has taken a number of initiatives such as-
•Providing guidance to imams throughout the country to prevent militancy and monitoring mosques for "provocative messaging".
•Deploying law enforcement personnel at religious sites, festivals, and events considering potential violence. The Economic Times reported that 30,000 and 31,272Durga Pujas were organized across the country in 2017 and 2018 respectively without any security issue.
•Zero-tolerance to Islamic militancy. For instance, Special Tribunal convicted and sentenced to death seven of eight defendants who were accused in the 2016 killings of 22 mostly non-Muslim individuals at the Holey Artisan Bakery in Dhaka.
•Offering stipends to students from the minority groups in the primary and secondary level; and
•Providing funds for minority rituals and social activities.
Most importantly, Bangladesh ensures a level playing field in the employment sectors and a viable people-to-people contact. 'Dhormo Jaar Jaar, Utsob Shobar,' (Religion for own, but festivals for all" is a testimony of its secular values and communal harmony. The ACN report itself showed, in Bangladesh, where due to fear of infection, minority faith groups were incapable of offering the last rites to family members, an Islamic charity buried not only Muslim but also Hindu and Christian victims of COVID-19. Besides, reliefs were equally provided to every sector of the society regardless of their race or religion.
To conclude, Bangladesh always believes in fraternity beyond ethno-religious affiliations and practiced secularism in daily life throughout the history. But at present, due to the rise of right-wing populist politics both at regional and global level and rise of fundamentalism, religious harmony in Bangladesh is also affected. However, comparatively, Bangladesh is doing better than many regional states and the country is destined to overcome the challenges in near future due to the pro-active role of the government in this regard.
West Bengal Election: Implications for Indian Politics
After a tumultuous eight phase election process, Trinamool congress has become successful to retain power for consecutive third terms amidst growing popularity of saffron tide. However, Mamata Banarjee's Trinamool congress has successfully halted the tide at West Bengal frontier. The victory of TMC in the state testifies to "Bengal Exceptionalism" and is also a victory for Indian secularism.
The Trinamool Congress (TMC) victory in the assembly election has far reaching repercussions for wider Indian politics. For one, it sends a resounding message to Bharatiya Janata Party (BJP) that their dream of monolithic Hindu India is still far-fetched. While BJP was much enthusiastic and ardent to gain a victory in the election, as evidenced by Amit Shah's intermittent visit to Bengal and the latter's incendiary rhetoric and Prime Minister Modi's several visit to state to canvass votes. Interestingly, the ubiquitous display of Narendra Modi's posters led one commentator to sardonically quip whether NarendraModi is vying for chief minister position. This partly explains the importance BJP and Narendra Modi attached to West Bengal election.
Above all, this election was important for BJP to prove their regional appeal. BJP's vision of "one state, one party" largely hinged on the victory in the Bengal. If BJP could win in Bengal, there had been possibility that other states would fall in order. This significance of Bengal election illuminates the importance that BJP attached to Bengal and their buoyant activities to seal the victory.
Bengal was long been known as bastion of ethnic politics rather than communal one. It was never been a fortress of all-India political parties. Even, in its heyday of all India politics, Indian National Congress (INC) couldn't gain much favor in Bengal election as the politics in Bengal is driven by an appeal to "Bengali-ness" which other nationwide party lacks.
However, upheavals in Bengal politics had been unmistakable in recent times. Especially, the event of BJP's significant performance in 2019 union elections led some observes to presage an ominous trend of Bengal politics unfolding. The BJP's 40% share of vote from Bengal is largely an anomaly in the Bengal's election history where all India political parties had hard time managing minuscule portion of the votes. The 2019 election result therefore doesn't augur well for TMC in 2021.The defections of stalwart TMC leaders in favor of BJP exacerbated this grim predication and forbade an electoral mishap for TMC.
The detractors implicated Trinamool Congress for power abuse, extortion, misappropriation of welfare money and egregious Muslim appeasement. Especially, BJP seek to frame Trinamool Congress as anti-Hindu party. They had pointed to how Mamata Banarjee had benefitted Muslim clerics inordinately by providing them with benefits which their counterpart of Hindu religion was deprived of. Beside, "Bangladesh Card" had been recurrently employed to accuse the alleged lenient approach of TMC with regards to Bangladeshi migrants.
BJP capitalized on anti-incumbency resentment emanating from prolonged period of TMC role which had generated local level corrupted politician and scandals of misappropriated welfare schemes facilitated BJP rhetoric. Besides, BJP promised that the coordination with center government will be far easier if BJP gains state power. BJP rallied unemployed youth with the pledge of jobs had BJP
ascent to Bengal throne. Above all, BJP appealed to Hindu sentiments of the 60% majority Hindus of the state.
However, with the charismatic leadership of Mamata Banarjee and the promise of being rooted in Bengali soil and a proponent for peaceful communal relations, Mamata Banarjee's TMC has been indomitable as manifested by resounding victory of Trinamool Congress.
The BJP's promise of "Hindu Bengal" hadn't materialized as West Bengal had long been a fortress of communal harmony, largely an aberration from all other Indian states. This communal harmony has been again bolstered by defeat of BJP in the assembly election.
The result of the election will largely reverberate across India with far-reaching consequences. Firstly, the victory of Trinamool Congress means that Modi's vision of monolithic India isn't viable in view regional peculiarities. Secondly, it safeguards the federal structure of India in face of increasing intrusion of central government. It also will restrain Narendra Modi's unchecked centralization of the state. Thirdly, it will make Mamata Banarjee a spokesperson and central figure of anti-BJP movement in absence of vigorous congress presence. Fourthly, it puts an end to NarendraModi's contentious CAA(Citizen Amendment Act) and other policies.
Lastly, this win of Mamata Banarjee has the possibility of catapulting her to the heft of an all India leader. Especially, in the absence of a BJP's strong chief minister face, Mamata Banarjee was vying with Prime Minister Narendra Modi. This has momentous implication. This will consolidate the popularity of TMC in other states also with the image of Mamata Banarjee and memory of implicitly defeating Narendra Modi serving as an accelerator of her all-India appeal.
Nevertheless, there is marked indications that the Bengal politics has irrevocably altered in the process of this election. While Bengal had long been the indisputable image of Indian secularism, the communal tendencies have made deep inroads in Bengal politics. BJP has surpassed all other local political parties and now only second to TMC. This trend is unnerving for secular Bengal as well as India. However, it can now rightly be articulated that saffron tide of communalism has been retarded. This victory of Mamata Banarjee has reverberation across India and can be termed as the victory of Indian secularism and federalism.
Feasible Outcomes after Withdrawal of US Troops from Afghanistan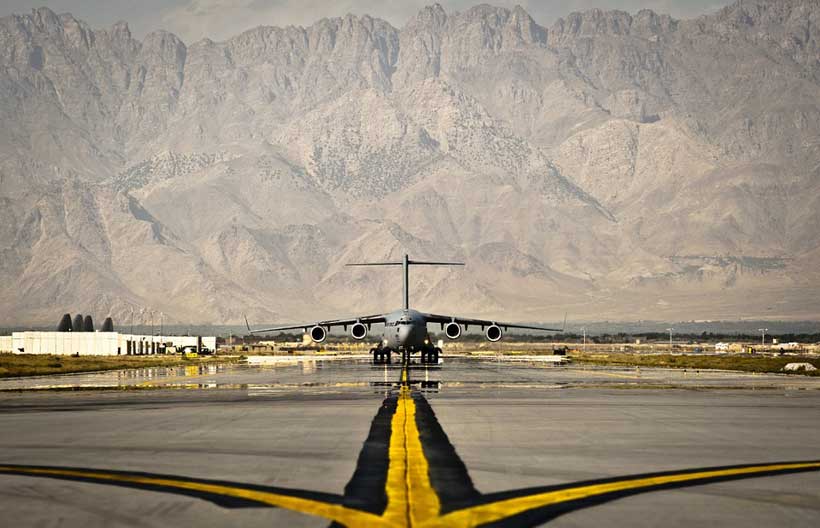 According to US President Joe Biden's announcement, the process of withdrawing US troops from Afghanistan has begun. On September 11, 2001, there was a militant attack in the United States. The United States went on a military operation in Afghanistan in the wake of that attack. Now all US troops are being withdrawn from Afghanistan before the 20th anniversary of the longest war in U.S. history. US President Biden commented that the goal of the US war in Afghanistan has been achieved. After the Taliban's overthrow, the civilian Afghan government was established in Kabul with US support. The US administration now feels that the present Afghan government is capable of ensuring the security of its country.
The announcement during Trump's tenure was that the troops would leave on May 1. Biden pulled it off in September. Biden's Republican party has persuaded him against the rapid departure of troops. The reason behind Biden's announcement of the new withdrawal date lies in repairing relations with NATO, which suffered under Trump. This transatlantic relationship was damaged by several of Trump's statements. According to Trump, NATO members were not doing what they were supposed to pay for the alliance and wanted to approve Germany, Afghanistan's top contributor after the US. When the withdrawal agreement was negotiated with the Taliban last year, the demands of NATO members, who are dependent on the US military for airlift support, were not considered sufficiently. Now it appears that NATO also announced the withdrawal of troops after Biden announced the withdrawal of troops to fix September 11 as the withdrawal date. This time change has given NATO members the opportunity to work to coordinate with the United States for their departure from Afghanistan. The Biden administration's move could be seen in the context of efforts to bring US foreign policy back to multilateralism.
The United States also feels that rebuilding relations with NATO and other partners is very important. Because it will enable the US to stay in better position to face various global challenges like China's rise and climate change. Already China has expressed concern over the decision to withdraw all US troops from Afghanistan. China thinks foreign troops should be withdrawn from Afghanistan in a responsible and orderly manner. According to them, this is necessary to ensure a smooth transition from Afghanistan as well as to prevent any terrorist group from taking advantage of the chaos. But the real problem lies for China as US officials point out that the United States now wants to focus on addressing other important challenges, including the threat from China, by shifting its focus from Afghanistan.
However, the long-term presence of US troops did not eventually defeat the Taliban. Afghan forces and the central government in Kabul could not be able to increase control over the entire country. After 20 years of war and thousands of deaths, US officials have acknowledged that the Taliban are at their strongest military level. We see that the attacks have increased dramatically in the last one year. The Taliban has taken over and has destabilized the position of the Americans in Afghanistan. The provincial capital, briefly occupied by Afghan troops, is regularly recaptured by rebels. US forces are leaving behind a deeply unpopular Afghan government that has not won the confidence of the people. Afghans blame Afghan President Ashraf Ghani's weak leadership for the Taliban's resurgence. His reluctance to share power is hampering the initial move to map a post-war future, which is a barrier to peace.
The Taliban are indicating that they want to return to the role of the previous regime when American troops leave. Their desire is single authority. Unwilling to compromise and run the country, they want full authority after September. They are talking about establishing their own model of 'Islamic rule'. But it won't be that easy for them as they have full control of only 20 to 30 per cent of the districts of the country. The same is true of government forces. Both taliban and government forces hold power in the remaining 50 percent of the area. However if Taliban are able to take control over the whole country, women's society and the media are most afraid of their past rule. Higher education institutions are often attacked by the Taliban. Millions of girls went to school while Americans were still there, who were forbidden by the Taliban to receive any kind of education. From under the protective shield of Americans, women became doctors, entrepreneurs, Parliamentarians. They will now be in danger. Similarly, Afghans who have struggled to make the country a more hospitable and socially tolerant place will be at risk. Meanwhile, about 17,000 Afghans from those communities are waiting to get U.S. visa.
It remains to be seen whether Afghanistan's warring sides come to an agreement. As the US moves away, it is time for Afghans to lead the talks and agree on a permanent ceasefire and peace settlement. The coming months will tell how much faith the Taliban and the Afghan government can give to the war-weary Afghan people and show the leadership they need to rule. Whether the Taliban will undermine the rights of women and minorities returning to Kabul has become a question. It also remains to be seen whether the Taliban will allow al-Qaeda and IS militants to be active in Afghanistan if they return to power. There is a possibility of high levels of polarisation across the country due to insecurity among the groups. Stability can come only if the present government and Taliban in Afghanistan work together.
The United States is now more interested in shifting attention from Afghanistan and the Greater Middle East and looking to Eastern Europe and Asia-Pacific region. The United States is reluctant to take responsibility for the negotiations even though it has announced the withdrawal of troops. Biden's announcement does not have a roadmap for how the country will run after their departure. The United States wants Russia, China, Pakistan and India to participate in talks on Afghanistan. As a major power, it is dependent on who will be in governance in Afghanistan in the interest of Russia, China, Iran, Pakistan and India. China and Russia are interested in Afghanistan for regional dominance and trade reasons, but India has a major interest in Afghanistan's geopolitics in the conflict-making relations with Pakistan and the Kashmir crisis. The current deal will benefit the Taliban as well; It will also help Pakistan create a comfortable position in regional politics. Pakistan would like its backed Taliban government to be established in Kabul in its desire to consolidate its influence. But Pakistan also has a reason to worry. If the Taliban cannot bring peace to the country, the world society will put the responsibility on Pakistan. The refugee wave in Pakistan could rise another round if Afghanistan is newly disturbed. India, on the other hand, will want Pakistan's influence-free Afghanistan. Again, in northern Afghanistan, where the Tajik, Hazara and Uzbek people live, they will not easily accept Taliban forces controlled by the Pashtun population. So there is a risk of long-term unrest. Afghanistan's future situation depends a lot on what the role of regional powers will be after the withdrawal of US troops and how much the agreement of international community to control itself will be implemented there without being in Afghanistan.