"The enemy is the unphilosophical spirit which knows nothing and wants to know nothing of truth."-Karl Jaspers, Reason and Anti-Reason in our Time (1971)
To survive and prosper after Covid-19 – a pandemic with pertinent political as well as biological origins – will require both courage and reason.[1] There is nothing new or insightful about such a prescription; nonetheless, it is well worth reiterating. After all, despite its apparent obviousness, useful recommendations for seeking integrity and rationality in public affairs are frequently disregarded.
This is hardly a contestable proposition.
There is more. In these starkly vital security matters, at least one thing is certain. Before this two-part requirement can actually be met, more will be needed than perpetually transient changes in American politics. Though still generally unacknowledged, the political sphere of human change is always epiphenomenal, in the United States and everywhere else. Always, it offers only an imperfect reflection of what lies far more meaningfully below.
What matters most in all such dauntingly complex circumstances is an underlying willingness to seek what is best for the entire polity and its corresponding society.[2]
In the United State this rudimentary lesson has never been learned.[3] Now, yet again, we seek some sort of idealized "change" in the upcoming presidential election. But sans a courageous and thinking electorate, this latest search will represent just another visceral exercise in misunderstanding and futility.[4] And all this despite a now primary obligation to rid the United States of a grimly corrosive and starkly injurious president.
The lessons are plain. Left unmet, the conjoined obligations of courage and intellect could signal not only extended disease pandemics, but also nuclear terrorism and/or nuclear war.[5] Like any genuinely terminal disease, the only "cure" for such unprecedented political violence must lie in prevention.
Such grievously destructive prospects of terror-violence and war are not in any way inconceivable. Nor are they necessarily mutually exclusive, of each other or of any ongoing disease pandemic. In an absolutely worst case scenario, these sorts of extreme human aggressions would intersect with assorted biological aggressions and economic crises, perhaps to the point of becoming synergistic. By definition, in that hard-to-face kind of interaction, the "whole" of any insidious effects would exceed the arithmetic sum of its myriad "parts."
There is even more here to consider. Still lacking both courage and intellectual commitment or mind, we the people of the United States ought not express surprise or incredulity at the sheer breadth of our collective failures, staggering by any measure, whether past, present or future. Over too many years, the casually seductive requirements of wealth and "success" were allowed to become the presumptive foundation of America's economy and society. Although seemingly plausible pillars of national reassurance, these requirements have turned out to be very high-cost delusions.
In essence, over these many years, American well-being and "democracy" have sprung from a self-defeating posture of engineered consumption. In this wrongheaded derivation, our core marching instructions have remained clear: "You are what you buy." It follows from such persistent misdirection that the country's ever-growing political scandals and failures are the predictable product of a society where anti-intellectual (Jaspers' "anti-reason") and unheroic lives are actively encouraged and even taken for granted. More insidiously, these dreadfully unambitious lives are measured not by any rational criteria of mind and spirit, but dolefully, mechanically, absent commendable purpose and without "collective will."[6]
There is more. What most meaningfully animates American politics today is not a valid interest in progress, but rather a steadily-escalating fear of personal defeat and private insignificance. Though most readily apparent at the presidential level, such insignificance can also be experienced collectively, by an entire nation. Either way, its precise locus of origin concerns certain deeply-felt human anxieties about not being valued; that is, about not being "wanted at all."[7]
For any national rescue to become serious, unblemished candor must first prevail. Now, ground down by the hammering babble of pundits and politicos, we the people are only rarely motivated by any elements of insight or courage. To wit, we are just now learning to understand that our badly injured Constitution is subject to dissembling increments of abrogation by an evidently impaired head of state who "loves the poorly educated,"[8] who proudly reads nothing at all, and who yearns openly not to serve his country,[9] but to expand its fractionation and be gratifyingly served by its suffocating citizens.
In brief, this president openly abhors genuinely challenging thought and wants desperately to be an emperor. For the United States, it is a lethal and unforgivable combination.
There is more. To understand the full horrors of both the Corona virus and Trump presidency declensions, we must first look soberly behind the news. Accordingly, in these United States, a willing-to-think individual is now little more than a quaint artifact of some previously-lived or previously-imagined history. At present, more refractory than ever to courage, intellect and learning, our American mass society displays no decipherable intentions of ever taking itself seriously.[10]
"Headpieces filled with straw…," is the way poet T S Eliot would have characterized present-day American society. He would have observed, further, an embittered American herd marching insistently backward, cheerlessly, too often incoherent, and in dutiful but pitiful lockstep toward ever-greater levels of serious illness and unhappiness.
What next for the imperiled American Republic? We the people may wish to slow down and smell the roses, but our self-battering country now imposes upon its exhausted people the breathless rhythm of some vast machine. Before Cocvid-19, we witnessed, each day, an endless line of trains, planes and automobiles, transporting weary Americans to yet another robotic workday, a day too-often bereft of any pleasure or reward , possibly even of any hope itself. Now the economy has been largely shut down, perhaps irremediably, and we the people are even forced to yearn for prior levels of hopelessness. The ironies here are staggering, and sorely discomfiting.
Could it possibly get any worse than this?[11]
Until now, we the people have lacked any dignifying sources of national cohesion except for celebrity sex scandals, local sports team loyalties and the comforting but self-perpetuating brotherhoods of war.[12] As for the more than seven million people stacked cheek to jowl in our medieval prisons, increasingly infected by the Corona virus, two-thirds of those released will return promptly or slowly to crime and mayhem. At the same time, the most senior and recognizable white collar criminals – essentially, those who have transformed personal cowardice into a religion – look forward to Trump presidential pardons.
They can do so with real confidence.
Credo quia absurdum. "I believe because it is absurd," said the ancient philosophers. Why?
Oddly, we Americans inhabit the one society that could have been different. Once we displayed unique potential to nurture individuals to become more than just a "crowd."[13] Then, Ralph Waldo Emerson had described us as a people animated by industry and self-reliance, not paralysis, fear and trembling. Friedrich Nietzsche would have urged that Americans "learn to live upon mountains" (that is, to become willfully thinking individuals), but today an entire nation remains grudgingly content with the very tiniest of elevations. In Zarathustra, Nietzsche warned civilizations never to seek a "higher man" in the" market place," but that is precisely where America discovered master-of-ceremonies Donald J. Trump.
He was, after all, seemingly very rich. How then could he possibly not be both smart and virtuous? As Reb Tevye famously remarks in Fiddler on the Roof, "If you're rich they think you really know."
Inexcusably, the true enemy faced by the United States is still We the People. Accordingly, as we may learn from Nietzsche's Zarathustra: "The worst enemy you can encounter will always be you, yourself; you will lie in wait for yourself in caves and woods." And so we remain today, poised fixedly against ourselves and our survival, in the midst of an unprecedented biological crisis nurtured by multiple US presidential policy forfeitures.
Bottom line? In spite of our proudly clichéd claim to "rugged individualism," we Americans are shaped by harshly demeaning patterns of cowardly conformance. Literally amusing ourselves to death with illiterate and cheap entertainments, our endangered society fairly bristles with annoying jingles, insistent hucksterism, crass allusions and telltale equivocations. Surely, we ought finally inquire: Isn't there more to this suffering country than abjured learning, endless imitation and expansively crude commerce? However we might choose to answer, the actual options are plainly and increasingly limited.
There is more. "I celebrate myself, and sing myself," observed the poet Walt Whitman, but today the American Selfis generally created by stupefying kinds of "education,"[14] by far-reaching patterns of tastelessness and by a pervasive culture of unceasing rancor and gratuitous obscenity.
In fact, only a rare "few" can ever redeem courage and intellect in America,[15] and these quiet souls typically remain hidden, even from themselves. You will not see them engaged in frenetic and agitated self-advertisement, whether to maintain control over a deeply-corrupted White House or to capture it for themselves in the next election. To be sure, our necessary redemption as a people can never be found among the crowd, or mass, or herd or horde. There is a correct way to fix our fractionating country, but not while we the people insistently inhabit pre-packaged ideologies of anti-thinkers, that is, by rote, without mind and without integrity.[16]
Going forward, inter alia, we must insist upon expanding the sovereignty of a newly courageous and virtuous[17] citizenry. In this immense task, very basic changes will first be needed at the individual human level. Following the German Romantic poet Novalis' idea that to become a human being is essentially an art ("Mensch werden ist eine Kinst"), the Swiss-German author/philosopher Hermann Hesse reminds us that every society is a reflection of unique individuals.[18] In this important regard, Swiss psychologist Carl G. Jung goes even further, claiming, in The Undiscovered Self (1957), that every society represents "the sum total of individual souls seeking redemption."[19]
Looking to both history and logic, it would be easy to conclude that this monumental task of intellectual and moral reconstruction lies beyond our normal human capacities. Nonetheless, to accede to such a relentlessly fatalistic conclusion would be tantamount to collective surrender. But this would be unconscionable. Far better for the citizens of a sorely imperiled United States to grasp for any residual sources of national and international unity, and exploit this universal font for national and international survival.
Today, of course, this universal and unifying source for an indispensable coming-together is the worldwide Corona virus and its palpably unspeakable harms. Sometimes, out of a commonly-faced horror, humankind can turn tragedy into gain, and build something unique, welcoming and durable. This is potentially just such an ironic but promising transformative moment, but only if it is first duly recognized and suitably exploited.
---
[1] To recall Karl Jaspers on opponents of Reason, such an unphilosophical spirit gives currency "to everything that is inimical and alien to truth. That is, it serves to sustain and magnify all "perversions of truth."
[2] Consider, in this regard, the relevant observation of Jesuit philosopher Pierre Teilhard de Chardin in The Phenomenon of Man: The egocentric ideal of a future reserved for those who have managed to attain egoistically the extremity of `everyone for himself' is false and against nature."
[3] Freud was always darkly pessimistic about the United States, which he felt was "lacking in soul" and was a place of great psychological misery or "wretchedness." In a letter to Ernest Jones, Freud declared unambiguously: "America is gigantic, but it is a gigantic mistake." (See: Bruno Bettelheim, Freud and Man's Soul (1983), p. 79.
[4] German philosopher Karl Jaspers warns presciently in Reason and Anti-Reason in our Time (1952): "Conscious of his emptiness, a man tries to make a faith for himself in the political realm. In vain."
[5] The ancient Greeks and Macedonians were fond of calling war a struggle of "mind over mind," rather than one of "mind over matter." To be sure, similar sentiments animated ancient Chinese
military strategist, Sun-Tzu, and much later, Prussian military thinker, Carl von Clausewitz.
For authoritative early accounts by this author of nuclear war effects, see: Louis René Beres, Apocalypse: Nuclear Catastrophe in World Politics (Chicago: University of Chicago Press, 1980); Louis René Beres, Mimicking Sisyphus: America's Countervailing Nuclear Strategy (Lexington, Mass., Lexington Books, 1983); Louis René Beres, Reason and Realpolitik: U.S. Foreign Policy and World Order (Lexington, Mass., Lexington Books, 1984); and Louis René Beres, Security or Armageddon: Israel's Nuclear Strategy (Lexington, Mass., Lexington Books, 1986). Most recently, by Professor Beres, see: Surviving Amid Chaos: Israel's Nuclear Strategy (New York, Rowman & Littlefield, 2016; 2nd ed. 2018).
[6] The origin of this term in modern philosophy lies in the writings of Arthur Schopenhauer, especially The World as Will and Idea (1818). For his own inspiration (and by his own expressed acknowledgment), Schopenhauer drew freely upon Goethe. Later, Nietzsche drew just as freely (and perhaps still more importantly) upon Schopenhauer. Goethe also served as a core intellectual source for Spanish existentialist Jose Ortega y' Gasset, author of the prophetic work, The Revolt of the Masses (Le Rebelion de las Masas (1930). See, accordingly, Ortega's very grand essay, "In Search of Goethe from Within" (1932), written for Die Neue Rundschau of Berlin on the occasion of the centenerary of Goethe's death. It is reprinted in Ortega's anthology, The Dehumanization of Art (1948), and is available from Princeton University Press (1968).
[7] "It is getting late; shall we ever be asked for?," inquires the poet W H Auden in The Age of Reason. "Are we simply not wanted at all?"
[8] Said candidate Trump in 2016, "I love the poorly educated." This strange statement appears to echo Third Reich Minister of Propaganda Joseph Goebbels at Nuremberg rally in 1935: "Intellect rots the brain."
[9] This brings to mind the timeless observation by Creon, King of Thebes, in Sophocles' Antigone: "I hold despicable, and always have….anyone who puts his own popularity before his country."
[10] "The mass-man," we learn from Spanish philosopher Jose Ortega y' Gasset (The Revolt of the Masses, 1930), "has no attention to spare for reasoning; he learns only in his own flesh."
[11] In this connection, cautions Sigmund Freud: "Fools, visionaries, sufferers from delusions, neurotics and lunatics have played great roles art all times in the history of mankind, and not merely when the accident of birth had bequeathed them sovereignty. Usually, they have wreaked havoc."
[12] War, of course, is arguably the most worrisome consequence of an anti-intellectual and anti-courage American presidency. For the moment, the most specifically plausible area of concern would be a nuclear war with North Korea. https://mwi.usma.edu/theres-no-historical-guide-assessing-risks-us-north-korea-nuclear-war/
[13] "The crowd," said Danish philosopher Soren Kierkegaard, "is untruth." Here, the term "crowd" is roughly comparable to C.G. Jung's "mass," Friedrich Nietzsche's "herd," and Sigmund Freud's "horde."
[14] In an additional irony, these already unsatisfactory kinds of education will be supplanted by even more intrinsically worthless forms of learning. Most notable, in this regard, is the almost wholesale shift to online education, a shift made necessary and more widespread by the ongoing disease pandemic, but unsatisfactory nonetheless.
[15] The term is drawn here from the Spanish existential Jose Ortega y' Gasset, especially his classic The Revolt of the Masses (1930).
[16] "There is no longer a virtuous nation," warns the poet William Butler Yeats, "and the best of us live by candlelight."
[17] As used by ancient Greek philosopher Plato, the term "virtuous" includes elements of both wisdom and knowledge as well as morality.
[18] Says Carl G. Jung in The Undiscovered Self (1957): "The mass crushes out the insight and reflection that are still possible with the individual, and this necessarily leads to doctrinaire and authoritarian tyranny if ever the constitutional State should succumb to a fit of weakness."
[19] Carl G. Jung eagerly embraced the term "soul" following preference of Sigmund Freud, his one-time mentor and colleague.
The U.S. Approach to Deal with China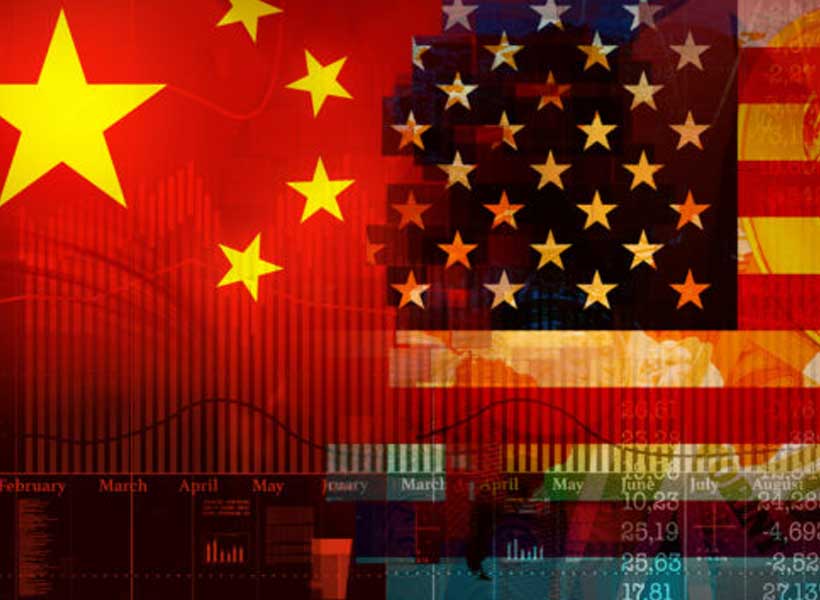 For all the talk about the World entering a new global era, the past year bears a striking resemblance to 2008. That year, Russia invaded its neighbor, Georgia, and tensions with Iran and North Korea were consistently high. In addition, the world faced severe global economic challenges. But one notable difference is the status of relations between China and the US. At the time, cooperation based on self-interest was possible even amid political and ideological differences, conflicting security interests, and divergent views on the global economy, including the valuation of the Chinese currency and industrial subsidies. The US worked with Chinese leaders during the 2008 financial crisis to prevent its spread, mitigate its worst effects, and restore macroeconomic stability.
But at present, such cooperation is unimaginable. Unlike the period of the financial crisis, the Corona pandemic failed to revitalize cooperation between China and the United States. On the contrary, it exacerbated the hostility between them. They attack each other, blame each other for bad policies, and trade accusations about the global economic slowdown from which countries and the world have yet to recover.
Obviously, the world has changed. China is now under very different and more assertive leadership. Its economy has more than tripled in size since 2008 and it now has stronger capabilities to pursue more aggressive policies. At the same time, it has made far fewer efforts to open its economy to foreign competition than many in the West had advocated and expected. Meanwhile, the US attitudes toward China have turned sharply negative, as has politics in Washington. What has not changed, however, is the fact that without a stable relationship between the US and China in which cooperation on common interests is possible, the world will become a very dangerous and less prosperous place.
And unlike in 2008, the two sides view almost every aspect of their relationship in 2023 through a national security lens, even matters that were once seen as positive, such as job-creating investments or joint innovation in advanced technologies. In fact, Beijing views US export controls designed to protect US technologies as a threat to China's future growth, and Washington, in turn, views anything that develops Chinese technological capability as enabling the rise of a strategic competitor and helping to boost Beijing's aggressive military power.
And by extension, relations between China and the US are undergoing a sharp decline, from a competitive but sometimes cooperative relationship to a confrontational relationship in almost all respects. As a result, the US faces the prospect of placing its companies at a disadvantage and in a weaker position relative to its allies, which limits its ability to commercialize innovations. Also, it is possible to lose market share in other countries. For those who fear that the US will lose the competitive race with China, American actions threaten to embody that fear surely on the ground.
An alliance of the willing
The US is trying to create a coalition of like-minded countries, mainly democracies in Asia and Europe, in order to create a counterweight to China and put pressure on it. But this strategy does not seem to be working, and it is harming both the US and China, and in the long run, it is likely to hurt the Americans more than the Chinese. It is also clearly in Washington's interest to cooperate or work in complementary ways with China in certain areas and to maintain a beneficial economic relationship with the world's second largest economy.
Although many countries share Washington's hatred and aversion to China's policies, practices, and behavior, none of them follow Washington's ways in addressing these concerns. It is true that almost all major partners of the US tighten export controls on sensitive technologies, scrutinize and often stop Chinese investments, and expose Beijing's coercive economic policies and military pressure, but compared to Washington, even its closest strategic partners are not to the same degree. Its willingness to confront China or attempt to contain it or disengage from it economically.
In fact, there are several countries that do the opposite of what hard-line voices in Washington demand. Rather than decoupling or economically disengaging from China, many countries are increasing trade with it even as they hedge against potential Chinese pressure by diversifying business operations, building new supply chains in other countries, and reducing exposure in the most sensitive areas. Perhaps that is why, despite years of American warnings, in 2020 China overtook the US as the European Union's largest trading partner. In 2022, both EU exports to and imports from China grow. It now appears that Asian and European leaders, emboldened by German Chancellor Olaf Schultz's November 2022 visit to Beijing, will flock to meet Chinese President Xi Jinping, and the trips of Philippine President Ferdinand Marcos Jr., French President Emmanuel Macron and Italian Prime Minister Giorgia Meloni are likely will motivate others to do the same.
Washington risks resisting economic gravity
Complementary, Washington's approach to "reducing China's role" is achieving worse results in the countries of the South. Trade between China and Africa has reached an unprecedented level in 2021, up 35 percent compared to 2020. In contrast, an aggressive US campaign to squeeze Chinese technology companies like Huawei out of the telecommunications infrastructure has fared relatively well. in Europe and India, and weakly almost everywhere else. Let's take Saudi Arabia, for example, its largest trading partner is China, and in a parallel way, its Vision 2030 reform plan relies heavily on the desired cooperation with Chinese technology companies, including "Alibaba" and "Huawei", even in sensitive areas that Washington targets directly, such as artificial intelligence and cloud services. As for Indonesia, a huge Asian democracy that Washington has courted with the aim of creating a counterweight to Chinese influence, it has made Huawei its partner of choice in cybersecurity solutions, and even in government systems.
These US efforts are likely to be less successful now that China has reopened its borders. In exchange for the strategy of "reducing China's role" pursued by Washington, China adopted its own strategy based on "increasing dealings with everyone except America."
Beijing, too, is rolling back its restrictive coronavirus policies, reopening its borders, courting foreign leaders, and seeking foreign capital and investment to revitalize its economy. Last year, Xi made his first overseas trip since the outbreak of the epidemic, to Central Asia and the Middle East, underlining his strategy to strengthen China's ties globally. And now, as he resumes his travels around the world again after a three-year hiatus, renewing his pledges on Chinese investment, infrastructure and trade at every stop, it is Washington that may soon find itself disappointed, not Beijing.
Trade rules are a good example of this. In 2017, US President Donald Trump withdrew from the Trans-Pacific Partnership (TPP), and after six years, Washington clearly has no intention of returning to it. Despite this, Beijing applied to join that partnership, which is now called the Comprehensive Trans-Pacific Partnership Progress Agreement (CPTPP). Also, China has ratified the Regional Comprehensive Economic Partnership in Asia, and applied to join the Digital Economy Partnership Agreement. In addition, it has updated or launched new free trade agreements with countries from Ecuador to New Zealand. China is now the largest country in the world in terms of trade volume, as nearly two-thirds of the world's countries trade more with China than with the United States.
Competition with China begins at home
Meanwhile, the US pursues a "worker-centred" trade policy much like protectionism, and in comparison to it, Washington's Indo-Pacific Economic Framework initiative looks timid. Indeed, this initiative faces difficulties, not least because it prevents countries joining the agreements the Washington has avoided from accessing new markets.
Washington risks resisting economic appeal. It is true that it has succeeded in controlling the most sensitive technologies, including advanced semiconductors, but it will achieve less success if it pursues a strategy based on encouraging a broader technological decoupling with China, because most countries do not follow the example of the United States and may eventually find ways to adapt .
These efforts to exclude China will certainly hurt them, but at the same time they will cause harm to the US. American companies are at a huge competitive disadvantage, and American consumers are paying the price. One reasonable step to correct this problem is to reduce import tariffs on Chinese consumer goods that make them more expensive for American consumers. These definitions are politically popular but economically inconsequential. They hurt China but also hurt job creators in the US, including ordinary firms dependent on Chinese suppliers and those with few alternative solutions, or crushed by inflation and high energy bills. But these tariffs should not be eliminated without getting something in return. For example, Washington should push China to comply with the terms of the Phase 1 trade deal signed in 2020, including by buying more US agricultural products. Also, he should ask China to open its markets to more American goods.
Solve the issue by discussion
Ultimately, competition with China begins at home. In fact, the US and China have very different political systems. The US excels, but that must be proven by results. This means adhering to the principles that have made the US economy the focus of the world's attention, and supporting US national security. It also means playing a leading economic role abroad.
It is very important for Washington to win the race to develop technologies and attract talent, as economic success will be largely driven by technological superiority. This requires the US not only to develop these future technologies, but to commercialize them instead of keeping them for themselves. It also calls for setting global standards rather than ceding the playing field to China. By extension, the US should be a leader in trade, rather than withdrawing from the very agreements that China applied to join and denying American workers export opportunities.
Certainly, security tensions are part of this relationship. Indeed, under Xi, China is a formidable competitor with which the United States must take a very tough approach. Beijing pursues policies hostile to US interests in many areas, and it is unlikely that this approach will be modified anytime soon. So, Washington needs to be firm and at the same time fair, open to dialogue but not in its own interest, and to be ready for a difficult, difficult and long path in its endeavor to coordinate with China in a way that serves its goals.
This cooperation has been beneficial in the past. At the height of the 2008 financial crisis, China was a huge owner of bonds belonging to some companies and banks and to the mortgage companies Fannie Mae and Freddie Mac. Also, the close coordination that Washington established with Chinese leaders through the Strategic Economic Dialogue helped it persuade Beijing not to sell US securities, which was crucial in order to avoid another Great Depression. And by extension, the Chinese stimulus package that followed the first G20 summit in 2008 contributed to facing the effects of the crisis and helping the global economic recovery.
Indeed, financial crises cannot be avoided. But if the two largest economies and the two greatest engines of economic growth are able to communicate and coordinate in order to anticipate, thwart and mitigate economic turmoil, managing these crises will be much easier by adopting methods that reduce economic difficulties in both countries and the world. It is in the common interest of China and the United States to do just that, but this will require US Treasury Secretary Janet Yellen and her colleagues to engage in regular dialogue with their Chinese counterparts, discussing and monitoring global and domestic macroeconomic and financial risks.
A shock in the real economy can quickly spill over into the financial system, and financial excesses can wreak havoc on people's lives if left unchecked. Notably, modern finance, in which money can move around the world at breakneck speed, makes the world seem like a shrinking place. And the Chinese economy is so large and so globally integrated that the turmoil that occurred in China in 2015 and 2021 instantly rippled through global financial markets. Of course, the primary and secondary economic and financial ties between China and the United States are too broad and deep to be easily shaken off, which makes it especially important for the two countries to exchange views on macroeconomic risks. To complete, China is the second largest contributor to long-term US Treasury bonds and is a major investor in other US securities. Therefore, it is in the interest of both countries that China has an understanding of US economic policy and confidence in US policy makers, especially when Congress is in a debate over the debt ceiling. . It should be noted that the lack of transparency about China's lending to some very troubled economies and the large US commercial investment in the Chinese economy, which can appear opaque to outside analysts and where abrupt changes in policies can catch the market by surprise, means that it is important for both countries to have US policymakers better understand Chinese economic policies and challenges.
Moreover, the United States needs to bolster the defenses that the Biden administration has attempted to put in place in order to hedge against a sharp deterioration. Indeed, this is necessary because the allies and partners that Washington hopes to enlist to pressure China can expect sincere efforts to seek cooperation with it, wherever possible. This is one of the reasons why US President Joe Biden, in his meeting with Xi in Indonesia last November, took steps aimed at preventing a deterioration in relations.
In order to improve coordination between the two sides, decision makers in China and the United States should meet more frequently and talk more frankly. It is worth noting that friendship is not a prerequisite for such coordination. Clear political, security, and ideological tensions do not preclude cooperation based on self-interest on issues such as macroeconomic stability, pandemic preparedness, climate change, combating terrorism, preventing the spread of nuclear weapons, and protecting the global financial system from future crises and the possibility of their spread. In that context, the upcoming meeting of US Secretary of State Anthony Blinken with Chinese State Councilor Wang Yi is a good starting point. In a parallel fashion, Yellin should speak regularly with China's new economic czar, Heu Lifang. Also, Fed Chairman Jerome Powell should speak to the Chinese central bank governor.
In contrast, Beijing should not restrict cooperation on global issues such as climate change because it is troubled by unrelated issues. In fact, linking different issues in foreign policy undermines China's efforts to present itself as a constructive solver of global problems.
In addition, the United States must carefully distinguish between what it should get from its allies and what it would get on their benevolent initiative. It is necessary, for example, to control technologies related to weapons and dual and multiple use technologies, and to increase scrutiny of Chinese investments and mergers and acquisitions with international technology companies. On the other hand, Washington need not encourage disengagement in areas unimportant to national security or competition among the world's democracies in high technology.
But there is a certain level of separation that is unavoidable. In the field of high technologies, some targeted separation will be very necessary, in contrast, wholesale separation is useless. The Americans benefit from access to the world's markets, and China will remain a huge market that they can either participate in or give up to competitors. Moreover, China is the second largest economy in the world, and ranks first globally in manufacturing and trade. Over the coming decades, the Chinese market will form a large part of the global financial picture. Instead of inevitably accepting an economic iron curtain, Washington should negotiate aggressively with China in order to unlock opportunities that benefit Americans in its market. Administration officials should have serious discussions with the Chinese leadership about how to manage economic decoupling in a way that allows for mutually beneficial trade. Right now, the two countries often trade accusations and counter-accusations while doing nothing to expand mutually beneficial economic opportunities.
Indeed, Sino-American security tensions cannot be dismissed, and Americans, especially after Russia's brutal invasion of Ukraine, are right to worry that Beijing will use its influence, particularly by subjugating Taiwan. Enhancing deterrence is a big part of the solution, as is improving relations with allies. However, US allies and partners have made no secret of their unwillingness to isolate or contain Beijing. This is a message that Washington must draw from the rest of the world's refusal to stop dealing with China, and from China's attempts to create a rift between Washington and the rest of the world.
The political winds are fierce, and many in Congress are dominated by the desire to punish China, even at the expense of the United States. Biden will need great courage to face these challenges with brilliance and audacity.
Blinken's visit to China and Moscow's announcement of the visit of Xi Jinping to Russia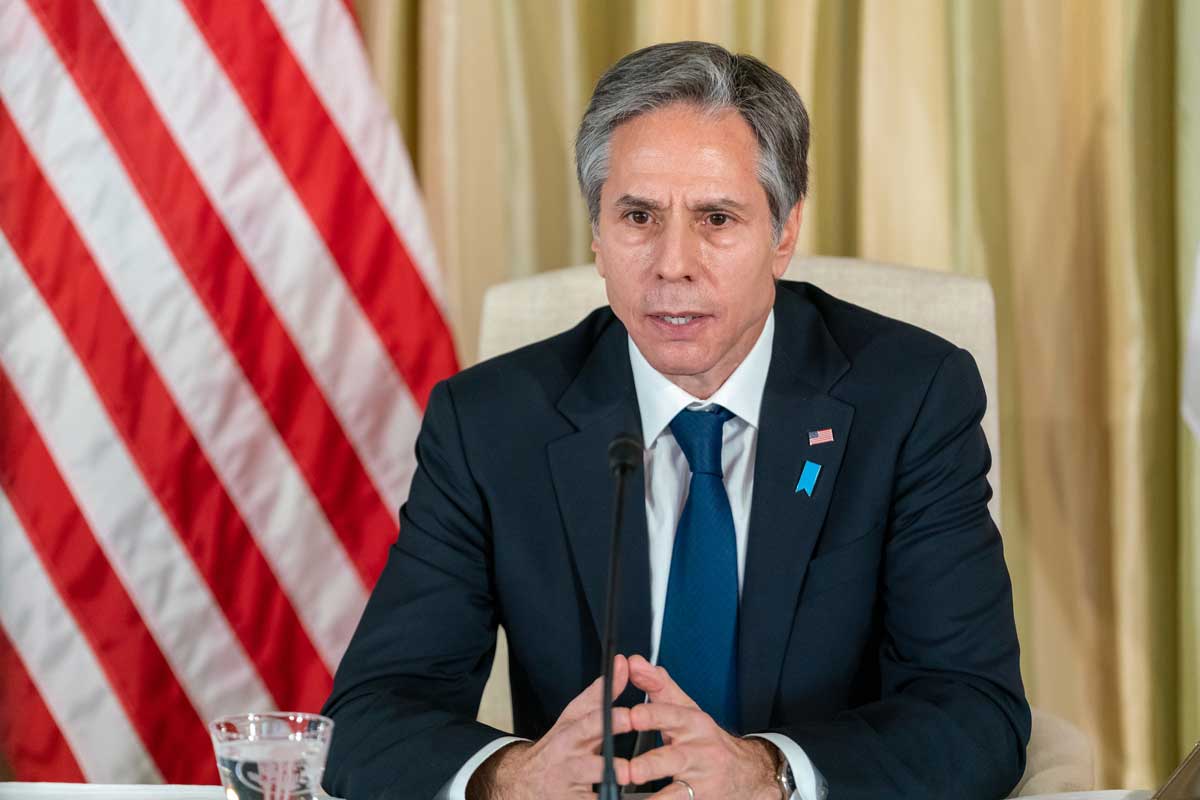 The visit of Anthony Blinken US Secretary of State to China comes after the official Chinese announcement of the visit of Chinese President Xi Jinping to Russia within the framework of the US administration's continuation during the current year of its strategy to confront Chinese military and economic influence in the Indo-Pacific region in the American sense or Asia Pacific in the concept. The Chinese, and to curtail Russian moves with China in the aftermath of the ongoing Russian-Ukrainian war. In addition to the Americans' attempt during that visit to mobilize more allied countries with it, to line up with the United States of America and its European allies to isolate Moscow internationally, and to build on the American commitments towards the military allies in NATO, to surround and curtail Chinese support provided to Moscow, and to wave a card, regarding the economic sanctions and other restrictions in the event of providing any Chinese support to Moscow and President Putin, especially after the Russian presidential establishment, the Kremlin, officially announced a Chinese visit by President Xi Jinping to Moscow to discuss more ways of joint cooperation between the two sides, which of course raises eyebrows, anger and fears of the Americans towards Beijing and its rapprochement with the Russians.
Hence, Anthony Blinken's visit to China comes within the framework of the American approach to adopting hard-line American policies towards the Russian bear by trying to surround and restrain it through China, especially after Moscow's invasion of Ukraine, with the focus of the Biden administration's national security strategy, which was issued at the end of 2022. However, Beijing represents the greatest geopolitical challenge to the United States of America with its Russian ally. This was preceded by confirmation by US Secretary of State Anthony Blinken in a speech to define the US administration's strategy towards China, considering it as:
"the only country that can reshape the current international system, and it is increasingly resorting to economic, diplomatic, military and technological power to do so"
Hence the visit of US Secretary of State Anthony Blinken to China in the context of the strict US policy towards Beijing. In addition, there is agreement and near-unanimity at the present time between the Democratic and Republican parties about the threat posed by the Chinese rise economically, militarily, and ideologically to the United States of America, and therefore they support a hard-line approach towards Beijing. In addition to the US administration's adoption of a set of new economic and military measures to compete with China, which are measures that would undermine US-Chinese bilateral relations, as happened recently with Washington's imposition of tight restrictions on semiconductor sales to Beijing, to impede Chinese efforts to compete in the field of advanced technologies.
Hence the launch of official US calls by a number of lawmakers in the US Senate and House of Representatives, and US national security officials, to ban a number of Chinese applications, led by the "WeChat" program for social communication between China and the world, and the "Tik Tok" program, due to their danger from Their point of view on US national security, along with America's attempt to provoke the Chinese side through Washington's approval plan for an additional arms deal to Taiwan.
This coincided with Washington's efforts to deepen economic cooperation and military, defense and security partnerships with Washington's partners in the Indo-Pacific region in the American sense or Asia-Pacific in the Chinese concept, which happened with Washington's signing of the "Quad agreement" with Australia, India and Japan to undermine Beijing economically, and the "Quad Quadruple agreement", and the internationally controversial AUKUS of a nuclear defense and security nature between the United States of America, Britain and Australia.
The timing of US Secretary of State Anthony Blinken's visit to China at the present time comes within the framework of American fears that Beijing will throw its diplomatic weight during the year 2023, after abandoning the relative isolation imposed by the "Zero Covid" policy, and the victory of Chinese President "Xi Jinping" for a third term. At the head of the ruling Communist Party in China, which gave him domestic political influence, America is afraid of turning it into aggressive policies abroad, which Beijing will turn into moves in the American spheres of influence to strike its network of interests regionally and globally.
Here, the importance of the visit of US Secretary of State Anthony Blinken to China as an American attempt to neutralize China mainly towards two issues that concern Washington at the present time, the most important of which is neutralizing China in the face of the support of Russian President "Putin" in his war against Ukraine, in addition to the Americans' attempt to neutralize China towards Iran and its file. The nuclear deal, especially in the absence of an alternative strategy for the current US administration to contain Iran after the failure of US diplomatic efforts to return to the nuclear agreement again or to impose real pressure on Tehran. Hence, the current US administration is in need to follow a comprehensive strategy to contain the Iranian threat, and reduce Tehran's support for the (Houthi militia) to enhance regional stability to ensure the security of Israel and the Hebrew state in the first place. This requires American pressure towards China to put pressure on Tehran within the framework of the American deterrence strategy to undermine and confront Iranian activities that destabilize stability in the Middle East region, and not to allow regional or external powers to threaten the movement of freedom of navigation in the waterways in the region and the Arabian Gulf, especially through the Straits of (Hormuz and Bab Al-Mandab), with the American emphasis on not tolerating Iran's threats against American citizens and soldiers present in the region. This was evident from the conduct of joint naval military exercises and maneuvers between the American and Israeli sides in the Red Sea region near the movement of the straits and sea lanes in that region, in addition to what we previously witnessed of Israeli military naval maneuvers in the Red Sea, in cooperation with the UAE and Bahrain after concluding agreements. Israeli peace with them. In addition to the recent Israeli-American agreement between Washington and Tel Aviv with several Gulf countries to strike Iran to ensure the security of the Arab Gulf region and Israel, which divides the region now and divides the efforts of the international community regarding the issue of striking Tehran, especially by the Chinese-Russian camps and their allies in the face of the American camp. Western and the Hebrew state.
On the other hand, the visit of US Secretary of State Anthony Blinken to China comes within the framework of US-South Korean fears about the issue of the North Korean nuclear challenge, coinciding with those warnings launched by the capital "Pyongyang" through its official media at the beginning of 2023, By increasing its nuclear arsenal, and highlighting the expanded meeting that took place between the North Korean leader "Kim Jong Un" with leaders and members of the ruling Workers' Party, and the North Korean leader's assertion of the need to increase North Korea's military strength, to enhance the deterrence and defense capabilities of his country, by increasing the tactical nuclear weapons production in large quantities, a massive increase in the country's nuclear arsenal, as well as an increase in North Korea's arsenal of intercontinental ballistic missiles. Therefore, there is a US-South Korean fear of North Korea conducting a series of nuclear tests near the spheres of influence of Washington and its regional allies in the Indo-Pacific region, led by South Korea and Japan This is what Washington translated militarily in agreement with the capital, "Seoul", to conduct more joint military exercises between the United States of America and South Korea during the year 2023. With the US administration leading the efforts of the entire international community to condemn North Korea's nuclear weapons program at the United Nations. Hence, the visit of "Anthony Beijing" to China comes within the framework of the Americans' attempt to curtail North Korea's nuclear, military and ballistic program through Beijing.
Hence, we conclude with the attempts of US President Joe Biden and his administration to focus more on US foreign policy issues related mainly to China and Russia, by dealing with the most complex global security challenges faced by President Biden with the beginning of the middle of his first term in 2023 to enhance his chances of winning against his opponent, the Republican candidate, in November 2023.
President "Biden" has already begun to implement the strategy of containing the countries of China and Russia since the moment of his election and assumption of power, even without officially issuing his new strategy for national security, which was evident with his strong statements attacking China and Moscow, which were translated by those successive visits that he made. These were carried out by the current US administration poles, in addition to the meetings that President "Biden" himself held with pivotal countries in the Indo-Pacific region in the American sense or Asia Pacific in the Chinese concept.
Therefore, the visits of US officials to China and the Indo-Pacific region come as a pivotal goal of President "Biden's foreign policy" in the next stage, represented in containing China, and then the rest of Washington's foreign policies will be determined, all of which will seek to serve that central and fundamental goal of Washington, and to achieve America's position of preference. towards China by moving to four main entrances for Washington, which are: the competitiveness of the US economy in the face of Beijing, the strength of American democracy itself and its political system according to the view of US President "Joe Biden", and the most important thing for the current US administration is the strengthening and vitality of the network of US alliances and partnerships, and confirming own American values ​​with its regional allies and other international partners to undermine the power of Moscow and Beijing.
Tanks Or Talks for Peace in Ukraine
There is something quite unsettling about Joe Biden, the US president: in a long political career, there has never been a war he didn't like.
He voted for Bush's Iraq war, and extended the Afghan war by multiplying US force levels. When Vice-President, he supported Obama's bombings in Yemen (at the behest of Saudi Arabia), airstrikes in Syria, even the bombings in Libya that included the unnecessary destruction of the hugely expensive system conveying water from the south to the capital, Tripoli. Exactly how that helped the Libyan people — the US supposed cause there — is not clear.
No surprise then if Biden has been pushing the reluctant Germans and others to supply Ukraine with Leopard 2 tanks. Newsweek published a full list of countries on the 'pleasing Biden' list. A rueful Vladimir Putin reminds his people they will be facing German tanks again as they did in World War II some 80 years ago; except this time he opined Russians will be countering them not with their own tanks but by other means — rockets one supposes. He was speaking at a ceremony marking the end of the WW2 siege of Stalingrad, now called Volgograd but renamed Stalingrad for a day to honor the defenders and the dead.
Russia lost a colossal 25 million people during the war through its effects in disrupting food production and supply, and of course in the actual fighting. In comparison, US casualties ran to about 400,000.
Exactly what the tanks will do remains to be seen — there are only a little more than 400 after all. Perhaps, they could spearhead a thrust at the Russian line of defense that protects the Russian-speaking East. But the Russians won't be sitting ducks. Putin has hinted at an asymmetric response — heavy bombing of cities perhaps or tank annihilating rockets?
On a geostrategic level, the war can hardly be claimed a political success for the Biden administration. It has weakened Europe's effort for a tighter economic embrace of Russia — a source of cheap energy for them. That has already seen a decline in Germany's projected growth rate. Putin, too, wanted closer European ties but all that is in the past now.
Instead, the war has thrown Russia and China together, now forming an axis with Iran. In fact, Russia has recently bought 1700 Iranian drones — unmanned aerial vehicles (UAVs) to conduct attacks against Ukrainian special forces and other military units, as well as targets like munitions and oil storage depots.
Needless to say, escalation in arms seldom brings peace. It is de-escalation and talks, not tanks, that is the logical path to ending the conflict. Always the unimaginable looms in the background. In this case, the nightmare of a miscalculation leading to a nuclear exchange.
When he ran for president in 1988, Biden was dogged with charges of plagiarism. He had been caught using phrases and text from British Labor Party leader Neil Kinnock's speeches. There was even an attempt to mimic Kinnock's life story. He was the son of a miner and the first to go to college in his family. Bided began to claim his roots in mining also through a grandfather, who turned out to be a mining engineer, not someone digging at a coal face deep underground.
Far fetched? No. Just a momentary lapse of common sense. Let's hope he doesn't lose it in Ukraine.