"The enemy is the unphilosophical spirit which knows nothing and wants to know nothing of truth."-Karl Jaspers, Reason and Anti-Reason in our Time (1971)
To survive and prosper after Covid-19 – a pandemic with pertinent political as well as biological origins – will require both courage and reason.[1] There is nothing new or insightful about such a prescription; nonetheless, it is well worth reiterating. After all, despite its apparent obviousness, useful recommendations for seeking integrity and rationality in public affairs are frequently disregarded.
This is hardly a contestable proposition.
There is more. In these starkly vital security matters, at least one thing is certain. Before this two-part requirement can actually be met, more will be needed than perpetually transient changes in American politics. Though still generally unacknowledged, the political sphere of human change is always epiphenomenal, in the United States and everywhere else. Always, it offers only an imperfect reflection of what lies far more meaningfully below.
What matters most in all such dauntingly complex circumstances is an underlying willingness to seek what is best for the entire polity and its corresponding society.[2]
In the United State this rudimentary lesson has never been learned.[3] Now, yet again, we seek some sort of idealized "change" in the upcoming presidential election. But sans a courageous and thinking electorate, this latest search will represent just another visceral exercise in misunderstanding and futility.[4] And all this despite a now primary obligation to rid the United States of a grimly corrosive and starkly injurious president.
The lessons are plain. Left unmet, the conjoined obligations of courage and intellect could signal not only extended disease pandemics, but also nuclear terrorism and/or nuclear war.[5] Like any genuinely terminal disease, the only "cure" for such unprecedented political violence must lie in prevention.
Such grievously destructive prospects of terror-violence and war are not in any way inconceivable. Nor are they necessarily mutually exclusive, of each other or of any ongoing disease pandemic. In an absolutely worst case scenario, these sorts of extreme human aggressions would intersect with assorted biological aggressions and economic crises, perhaps to the point of becoming synergistic. By definition, in that hard-to-face kind of interaction, the "whole" of any insidious effects would exceed the arithmetic sum of its myriad "parts."
There is even more here to consider. Still lacking both courage and intellectual commitment or mind, we the people of the United States ought not express surprise or incredulity at the sheer breadth of our collective failures, staggering by any measure, whether past, present or future. Over too many years, the casually seductive requirements of wealth and "success" were allowed to become the presumptive foundation of America's economy and society. Although seemingly plausible pillars of national reassurance, these requirements have turned out to be very high-cost delusions.
In essence, over these many years, American well-being and "democracy" have sprung from a self-defeating posture of engineered consumption. In this wrongheaded derivation, our core marching instructions have remained clear: "You are what you buy." It follows from such persistent misdirection that the country's ever-growing political scandals and failures are the predictable product of a society where anti-intellectual (Jaspers' "anti-reason") and unheroic lives are actively encouraged and even taken for granted. More insidiously, these dreadfully unambitious lives are measured not by any rational criteria of mind and spirit, but dolefully, mechanically, absent commendable purpose and without "collective will."[6]
There is more. What most meaningfully animates American politics today is not a valid interest in progress, but rather a steadily-escalating fear of personal defeat and private insignificance. Though most readily apparent at the presidential level, such insignificance can also be experienced collectively, by an entire nation. Either way, its precise locus of origin concerns certain deeply-felt human anxieties about not being valued; that is, about not being "wanted at all."[7]
For any national rescue to become serious, unblemished candor must first prevail. Now, ground down by the hammering babble of pundits and politicos, we the people are only rarely motivated by any elements of insight or courage. To wit, we are just now learning to understand that our badly injured Constitution is subject to dissembling increments of abrogation by an evidently impaired head of state who "loves the poorly educated,"[8] who proudly reads nothing at all, and who yearns openly not to serve his country,[9] but to expand its fractionation and be gratifyingly served by its suffocating citizens.
In brief, this president openly abhors genuinely challenging thought and wants desperately to be an emperor. For the United States, it is a lethal and unforgivable combination.
There is more. To understand the full horrors of both the Corona virus and Trump presidency declensions, we must first look soberly behind the news. Accordingly, in these United States, a willing-to-think individual is now little more than a quaint artifact of some previously-lived or previously-imagined history. At present, more refractory than ever to courage, intellect and learning, our American mass society displays no decipherable intentions of ever taking itself seriously.[10]
"Headpieces filled with straw…," is the way poet T S Eliot would have characterized present-day American society. He would have observed, further, an embittered American herd marching insistently backward, cheerlessly, too often incoherent, and in dutiful but pitiful lockstep toward ever-greater levels of serious illness and unhappiness.
What next for the imperiled American Republic? We the people may wish to slow down and smell the roses, but our self-battering country now imposes upon its exhausted people the breathless rhythm of some vast machine. Before Cocvid-19, we witnessed, each day, an endless line of trains, planes and automobiles, transporting weary Americans to yet another robotic workday, a day too-often bereft of any pleasure or reward , possibly even of any hope itself. Now the economy has been largely shut down, perhaps irremediably, and we the people are even forced to yearn for prior levels of hopelessness. The ironies here are staggering, and sorely discomfiting.
Could it possibly get any worse than this?[11]
Until now, we the people have lacked any dignifying sources of national cohesion except for celebrity sex scandals, local sports team loyalties and the comforting but self-perpetuating brotherhoods of war.[12] As for the more than seven million people stacked cheek to jowl in our medieval prisons, increasingly infected by the Corona virus, two-thirds of those released will return promptly or slowly to crime and mayhem. At the same time, the most senior and recognizable white collar criminals – essentially, those who have transformed personal cowardice into a religion – look forward to Trump presidential pardons.
They can do so with real confidence.
Credo quia absurdum. "I believe because it is absurd," said the ancient philosophers. Why?
Oddly, we Americans inhabit the one society that could have been different. Once we displayed unique potential to nurture individuals to become more than just a "crowd."[13] Then, Ralph Waldo Emerson had described us as a people animated by industry and self-reliance, not paralysis, fear and trembling. Friedrich Nietzsche would have urged that Americans "learn to live upon mountains" (that is, to become willfully thinking individuals), but today an entire nation remains grudgingly content with the very tiniest of elevations. In Zarathustra, Nietzsche warned civilizations never to seek a "higher man" in the" market place," but that is precisely where America discovered master-of-ceremonies Donald J. Trump.
He was, after all, seemingly very rich. How then could he possibly not be both smart and virtuous? As Reb Tevye famously remarks in Fiddler on the Roof, "If you're rich they think you really know."
Inexcusably, the true enemy faced by the United States is still We the People. Accordingly, as we may learn from Nietzsche's Zarathustra: "The worst enemy you can encounter will always be you, yourself; you will lie in wait for yourself in caves and woods." And so we remain today, poised fixedly against ourselves and our survival, in the midst of an unprecedented biological crisis nurtured by multiple US presidential policy forfeitures.
Bottom line? In spite of our proudly clichéd claim to "rugged individualism," we Americans are shaped by harshly demeaning patterns of cowardly conformance. Literally amusing ourselves to death with illiterate and cheap entertainments, our endangered society fairly bristles with annoying jingles, insistent hucksterism, crass allusions and telltale equivocations. Surely, we ought finally inquire: Isn't there more to this suffering country than abjured learning, endless imitation and expansively crude commerce? However we might choose to answer, the actual options are plainly and increasingly limited.
There is more. "I celebrate myself, and sing myself," observed the poet Walt Whitman, but today the American Selfis generally created by stupefying kinds of "education,"[14] by far-reaching patterns of tastelessness and by a pervasive culture of unceasing rancor and gratuitous obscenity.
In fact, only a rare "few" can ever redeem courage and intellect in America,[15] and these quiet souls typically remain hidden, even from themselves. You will not see them engaged in frenetic and agitated self-advertisement, whether to maintain control over a deeply-corrupted White House or to capture it for themselves in the next election. To be sure, our necessary redemption as a people can never be found among the crowd, or mass, or herd or horde. There is a correct way to fix our fractionating country, but not while we the people insistently inhabit pre-packaged ideologies of anti-thinkers, that is, by rote, without mind and without integrity.[16]
Going forward, inter alia, we must insist upon expanding the sovereignty of a newly courageous and virtuous[17] citizenry. In this immense task, very basic changes will first be needed at the individual human level. Following the German Romantic poet Novalis' idea that to become a human being is essentially an art ("Mensch werden ist eine Kinst"), the Swiss-German author/philosopher Hermann Hesse reminds us that every society is a reflection of unique individuals.[18] In this important regard, Swiss psychologist Carl G. Jung goes even further, claiming, in The Undiscovered Self (1957), that every society represents "the sum total of individual souls seeking redemption."[19]
Looking to both history and logic, it would be easy to conclude that this monumental task of intellectual and moral reconstruction lies beyond our normal human capacities. Nonetheless, to accede to such a relentlessly fatalistic conclusion would be tantamount to collective surrender. But this would be unconscionable. Far better for the citizens of a sorely imperiled United States to grasp for any residual sources of national and international unity, and exploit this universal font for national and international survival.
Today, of course, this universal and unifying source for an indispensable coming-together is the worldwide Corona virus and its palpably unspeakable harms. Sometimes, out of a commonly-faced horror, humankind can turn tragedy into gain, and build something unique, welcoming and durable. This is potentially just such an ironic but promising transformative moment, but only if it is first duly recognized and suitably exploited.
---
[1] To recall Karl Jaspers on opponents of Reason, such an unphilosophical spirit gives currency "to everything that is inimical and alien to truth. That is, it serves to sustain and magnify all "perversions of truth."
[2] Consider, in this regard, the relevant observation of Jesuit philosopher Pierre Teilhard de Chardin in The Phenomenon of Man: The egocentric ideal of a future reserved for those who have managed to attain egoistically the extremity of `everyone for himself' is false and against nature."
[3] Freud was always darkly pessimistic about the United States, which he felt was "lacking in soul" and was a place of great psychological misery or "wretchedness." In a letter to Ernest Jones, Freud declared unambiguously: "America is gigantic, but it is a gigantic mistake." (See: Bruno Bettelheim, Freud and Man's Soul (1983), p. 79.
[4] German philosopher Karl Jaspers warns presciently in Reason and Anti-Reason in our Time (1952): "Conscious of his emptiness, a man tries to make a faith for himself in the political realm. In vain."
[5] The ancient Greeks and Macedonians were fond of calling war a struggle of "mind over mind," rather than one of "mind over matter." To be sure, similar sentiments animated ancient Chinese
military strategist, Sun-Tzu, and much later, Prussian military thinker, Carl von Clausewitz.
For authoritative early accounts by this author of nuclear war effects, see: Louis René Beres, Apocalypse: Nuclear Catastrophe in World Politics (Chicago: University of Chicago Press, 1980); Louis René Beres, Mimicking Sisyphus: America's Countervailing Nuclear Strategy (Lexington, Mass., Lexington Books, 1983); Louis René Beres, Reason and Realpolitik: U.S. Foreign Policy and World Order (Lexington, Mass., Lexington Books, 1984); and Louis René Beres, Security or Armageddon: Israel's Nuclear Strategy (Lexington, Mass., Lexington Books, 1986). Most recently, by Professor Beres, see: Surviving Amid Chaos: Israel's Nuclear Strategy (New York, Rowman & Littlefield, 2016; 2nd ed. 2018).
[6] The origin of this term in modern philosophy lies in the writings of Arthur Schopenhauer, especially The World as Will and Idea (1818). For his own inspiration (and by his own expressed acknowledgment), Schopenhauer drew freely upon Goethe. Later, Nietzsche drew just as freely (and perhaps still more importantly) upon Schopenhauer. Goethe also served as a core intellectual source for Spanish existentialist Jose Ortega y' Gasset, author of the prophetic work, The Revolt of the Masses (Le Rebelion de las Masas (1930). See, accordingly, Ortega's very grand essay, "In Search of Goethe from Within" (1932), written for Die Neue Rundschau of Berlin on the occasion of the centenerary of Goethe's death. It is reprinted in Ortega's anthology, The Dehumanization of Art (1948), and is available from Princeton University Press (1968).
[7] "It is getting late; shall we ever be asked for?," inquires the poet W H Auden in The Age of Reason. "Are we simply not wanted at all?"
[8] Said candidate Trump in 2016, "I love the poorly educated." This strange statement appears to echo Third Reich Minister of Propaganda Joseph Goebbels at Nuremberg rally in 1935: "Intellect rots the brain."
[9] This brings to mind the timeless observation by Creon, King of Thebes, in Sophocles' Antigone: "I hold despicable, and always have….anyone who puts his own popularity before his country."
[10] "The mass-man," we learn from Spanish philosopher Jose Ortega y' Gasset (The Revolt of the Masses, 1930), "has no attention to spare for reasoning; he learns only in his own flesh."
[11] In this connection, cautions Sigmund Freud: "Fools, visionaries, sufferers from delusions, neurotics and lunatics have played great roles art all times in the history of mankind, and not merely when the accident of birth had bequeathed them sovereignty. Usually, they have wreaked havoc."
[12] War, of course, is arguably the most worrisome consequence of an anti-intellectual and anti-courage American presidency. For the moment, the most specifically plausible area of concern would be a nuclear war with North Korea. https://mwi.usma.edu/theres-no-historical-guide-assessing-risks-us-north-korea-nuclear-war/
[13] "The crowd," said Danish philosopher Soren Kierkegaard, "is untruth." Here, the term "crowd" is roughly comparable to C.G. Jung's "mass," Friedrich Nietzsche's "herd," and Sigmund Freud's "horde."
[14] In an additional irony, these already unsatisfactory kinds of education will be supplanted by even more intrinsically worthless forms of learning. Most notable, in this regard, is the almost wholesale shift to online education, a shift made necessary and more widespread by the ongoing disease pandemic, but unsatisfactory nonetheless.
[15] The term is drawn here from the Spanish existential Jose Ortega y' Gasset, especially his classic The Revolt of the Masses (1930).
[16] "There is no longer a virtuous nation," warns the poet William Butler Yeats, "and the best of us live by candlelight."
[17] As used by ancient Greek philosopher Plato, the term "virtuous" includes elements of both wisdom and knowledge as well as morality.
[18] Says Carl G. Jung in The Undiscovered Self (1957): "The mass crushes out the insight and reflection that are still possible with the individual, and this necessarily leads to doctrinaire and authoritarian tyranny if ever the constitutional State should succumb to a fit of weakness."
[19] Carl G. Jung eagerly embraced the term "soul" following preference of Sigmund Freud, his one-time mentor and colleague.
Will Geneva Be Any Different Than Helsinki?
Any meeting between the leaders of Russia and the U.S. is inevitably an important international event. At some point in history, such summits decided the fate of the entire world, and the world held its collective breath as it followed Kremlin-White House talks on strategic arms or the two sides seeking agreements on urgent regional problems or any political signals coming from the superpower capitals prior to another round of negotiations.
The bipolar era has long been gone, and the Russia-U.S. relations are no longer the principal axis of international politics, although the suspense over bilateral summits remains. As before, the two countries are engaged in "top-down" interaction. Summits give the initial impetus to Moscow and Washington's cumbersome bureaucratic machines, then diplomats, military personnel and officials start their assiduous work on specific issues, collaboration between the two countries' private sectors and civil society perks up, the media gradually soften their rhetoric, bilateral projects in culture, education and science are gradually resumed.
Still, there are annoying exceptions to this general rule. In particular, the latest full-fledged Russia–U.S. summit in Helsinki in July 2018 failed to trigger improvements in bilateral relations. On the contrary, Donald Trump's meeting with Vladimir Putin in Finland's capital aroused massive resentment among the anti-Russian Washington establishment. Ultimately, on returning home, the U.S. President had to offer awkward apologies to his supporters and opponents alike, and relations between the two countries continued to rapidly deteriorate after the summit.
Surely, nobody is willing to see another Helsinki scenario in June 2021, this time in Geneva. Yet, do we have good reason to hope for a different outcome this time? To answer this question, let us compare Donald Trump and Joseph Biden's approaches to Russia-U.S. summits and to bilateral relations at large.
First of all, in Helsinki, Trump very much wanted the Russian leader to like him. The Republican President avoided publicly criticizing his Russian counterpart and was quite generous with his compliments to him, which inevitably caused not only annoyance but pure outrage in Washington and in Trump's own Administration. Joe Biden has known Vladimir Putin for many years; he does not set himself the task of getting the Russian leader to like him. As far as one can tell, the two politicians do not have any special liking for each other, with this more than reserved attitude unlikely to change following their meeting in Geneva.
Additionally, in Helsinki, Trump wanted, as was his wont, to score an impressive foreign policy victory of his own. He believed he was quite capable of doing better than Barack Obama with his "reset" and of somehow "hitting it off" with Putin, thereby transforming Russia if not into a U.S. ally, then at least into its strategic partner. Apparently, Biden has no such plans. The new American President clearly sees that Moscow-Washington relations will remain those of rivalry in the near future and will involve direct confrontation in some instances. The Kremlin and the White House have widely diverging ideas about today's world: about what is legitimate and what is illegitimate, what is fair and what is unfair, where the world is heading and what the impending world order should be like. So, we are not talking about a transition from strategic confrontation to strategic partnership, we are talking about a possible reduction in the risks and costs of this necessarily costly and lengthy confrontation.
Finally, Trump simply had much more time to prepare for the Helsinki summit than Biden has had to prepare for Geneva. Trump travelled to Finland eighteen months after coming to power. Biden is planning to meet with Putin in less than five months since his inauguration. Preparations for the Geneva summit have to be made in haste, so the expectations concerning the impending summit's outcome are less.
These differences between Biden and Trump suggest that there is no reason to expect a particularly successful summit. Even so, we should not forget the entire spectrum of other special features of the Biden Administration's current style of foreign policy. They allow us to be cautiously optimistic about the June summit.
First, Donald Trump never put too much store by arms control, since he arrogantly believed the U.S. capable of winning any race with either Moscow or Beijing. So, his presidential tenure saw nearly total destruction of this crucial dimension of the bilateral relations, with all its attendant negative consequences for other aspects of Russia-U.S. interaction and for global strategic stability.
In contrast, Biden remains a staunch supporter of arms control, as he has already confirmed by his decision to prolong the bilateral New START. There are grounds for hoping that Geneva will see the two leaders to at least start discussing a new agenda in this area, including militarization of outer space, cyberspace, hypersonic weapons, prompt global strike potential, lethal autonomous weapons etc. The dialogue on arms control beyond the New START does not promise any quick solutions, as it will be difficult for both parties. Yet, the sooner it starts, the better it is going to be for both countries and for the international community as a whole.
Second, Trump never liked multilateral formats, believing them to be unproductive. Apparently, he sincerely believed that he could single-handedly resolve any burning international problems, from the Israeli-Palestinian conflict to North Korea's nuclear missile programme.
Biden does not seem to harbor such illusions. He has repeatedly emphasized the importance of multilateralism, and he clearly understands that collaboration with Russia is necessary on many regional conflicts and crises. Consequently, Geneva talks may see the two leaders engage in a dialogue on Afghanistan, on the Iranian nuclear deal, on North Korea, or even on Syria. It is not at all obvious that Biden will succeed in reaching agreement with Putin immediately on all or any of these issues, but the very possibility of them discussed at the summit should be welcomed.
Third, Trump was not particularly fond of career diplomats and, apparently, attached little value to the diplomatic dimension of foreign policy. The Russia-U.S. "embassy war" had started before Trump—but not only did Trump fail to stop it, he boosted it to an unprecedented scale and urgency.
Sadly, the "embassy war" continues after Trump, too. Yet President Biden, with his tremendous foreign policy experience, understands diplomatic work better and appreciates it. Practical results of the Geneva summit could include a restoration of the diplomatic missions in Washington and Moscow to their full-fledged status and a rebuilding of the networks of consular offices, which have been completely destroyed in recent years. Amid the problems of big politics, consular services may not seem crucial but, for most ordinary Russians and Americans, regaining the opportunity for recourse to rapid and efficient consular services would outweigh many other potential achievements of the Geneva summit.
From our partner RIAC
"Choose sides" is practically a bogus idea for US military partners
"Choosing sides" is practically a non-starter for US military allies such as Japan and South Korea. These nations, first and foremost military allies of the US, are forging cordial and productive ties with other countries based on military alliances with the US. The nature and level of partnerships varies greatly from those of allies, despite the fact that they appear to be quite heated at times.
Military concerns have been less important in the postwar period, but economic concerns have been extremely heated, social and cultural interactions have been close, and the qualitative differences between cooperative relations and allies have gotten confused, or have been covered and neglected.
Some unreasonable expectations and even mistakes were made. In general, in the game between the rising power and the hegemony, it is undesirable for the rising power to take the initiative and urge the hegemony's supporters to select a side. Doing so will merely reinforce these countries' preference for hegemony.
Not only that, but a developing country must contend with not only a dominant hegemony, but also a system of allies governed by the hegemony. In the event of a relative reduction in the power of the hegemony, the strength of the entire alliance system may be reinforced by removing restraints on allies, boosting allies' capabilities, and allowing allies' passion and initiative to shine.
Similarly, the allies of the hegemonic power are likely to be quite eager to improve their own strength and exert greater strength for the alliance, without necessarily responding to, much alone being pushed by, the leader. The "opening of a new chapter in the Korean-US partnership" was a key component of the joint statement issued by South Korea and the United States following the meeting of Moon Jae-in and Biden. What "new chapter" may a military alliance have in a situation of non-war?
There are at least three features that can be drawn from the series of encounters between South Korea and the United States during Moon Jae-visit in's to the United States: First, the withdrawal of the "Korea-US Missile Guide" will place military constraints on South Korea's missile development and serve as a deterrence to surrounding nations. The second point is that, in addition to the Korean Peninsula, military cooperation between the US and South Korea should be expanded to the regional level in order to respond to regional hotspots. The third point is that, in addition to military alliances, certain elements in vaccinations, chips, 5G, and even 6G are required. These types of coalitions will help to enhance economic cooperation.
Despite the fact that Vice President Harris wiped her hands after shaking hands with Moon Jae-in, and Biden called Moon Jae-in "Prime Minister" and other rude behaviors, the so-called "flaws" are not hidden, South Korea still believes that the visit's results have exceeded expectations, and that Moon Jae-in's approval rate will rise significantly as a result.
The joint statement issued by South Korea and the United States addresses delicate subjects such as the Taiwan Strait and the South China Sea. Of course, China expresses its outrage. It is widely assumed that this is a "private cargo" delivered by Biden's invitation to Moon Jae-in to visit the United States.
Moon Jae-in stated that he was not pressured by Biden. If this is correct, one option is that such specific concerns will not be handled at all at the summit level; second, South Korea is truly worried about the Taiwan Strait and South China Sea concerns and wishes to speak with the US jointly.
South Korea should be cognizant of China's sensitivity to the Taiwan Strait and South China Sea concerns. When it comes to China-related concerns, the phrasing in the ROK-US joint statement is far more mild than that in the ROK-Japan joint declaration. Nonetheless, the harm done to South Korea-China ties cannot be overlooked.
South Korea highlights the "openness" and "inclusiveness" of the four-party security dialogue system, which allows South Korea to engage to some extent. South Korea will assess the net gain between the "gain" on the US side and the "loss" on the Chinese side. China would strongly protest and fiercely respond to any country's measures to intervene in China's domestic affairs and restrict China's rise.
Political Violence and Elections: Should We Care?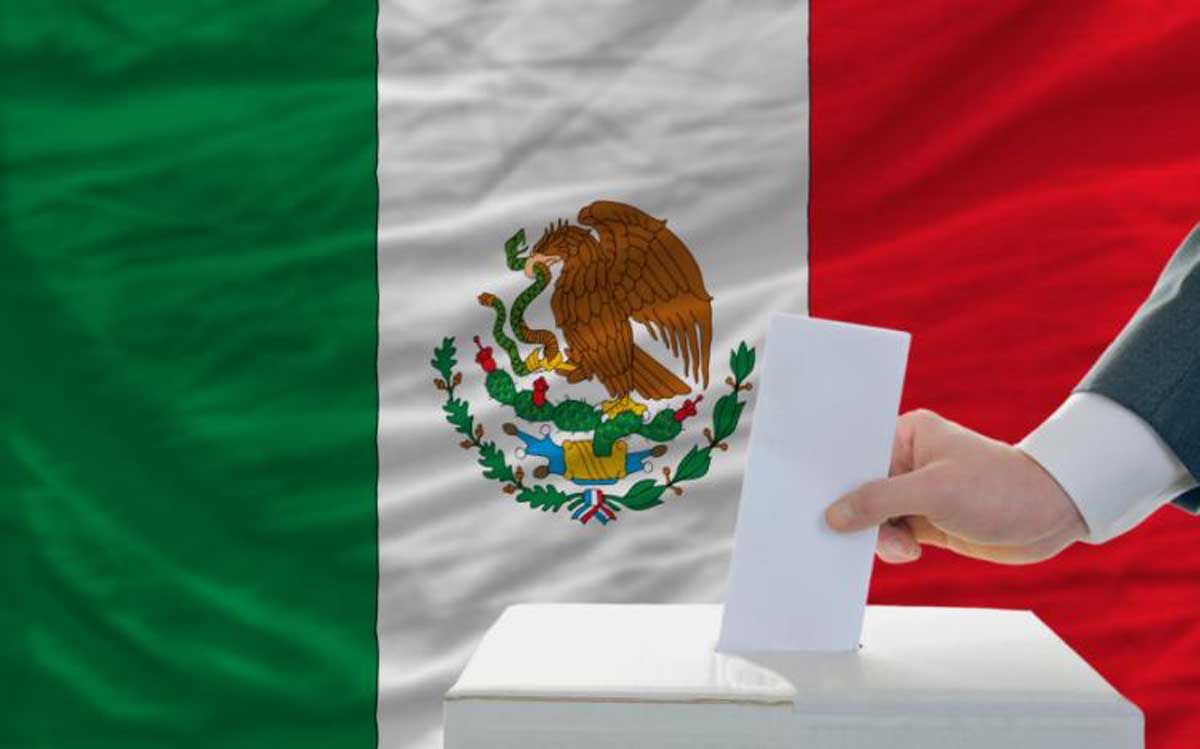 The next Sunday 6th of June, the Chamber of Deputies along with 15 out of the 32 governorships will be up for grabs in Mexico's mid-term elections. These elections will be a crucial test for the popularity of the president and his party, the National Regeneration Movement (MORENA). They currently hold majority in the Lower Chamber of the national Congress, and these elections could challenge this.
Recent national polls indicate that the ruling party, MORENA, is still the most popular political force in Mexico, and they are poised to win not only several governorships, but also several municipalities. They are also expected to maintain control of the Lower Chamber, although with a loss of a few seats. In order to ensure MORENA keeps its current majority in the Congress, they have decided to pursue an electoral alliance with the Green Party (PVEM) and the Labout Party (PT). It is expected that with this move, they will be able to ensure the majority in the Chamber of Deputies in the Congress.
There is, however, another aspect that is making the headlines in this current electoral process: The high levels of political and electoral violence, The current electoral process is the second most violent since 2000. The number of candidates that have been assassinated is close to 30% higher than the mid-term electoral process of 2015. More than 79 candidates have been killed so far all across the country.
Insecurity in Mexico has been an ongoing issue that has continued to deteriorate during the administration of Andrés Manuel López Obrador (AMLO). AMLO has continually criticised his predecessors and the valid problems of their approaches to insecurity in Mexico along with the War on Drugs policy. However, to date, he has yet to offer a viable alternative to tackle the security problems he inherited. During his campaign, AMLO coined the phrase "abrazos no balazos" (hugs not bullets) to describe his approach toward improving security in Mexico. He believed that to successfully tackle the worsening crisis of insecurity, the structural conditions that forced people to commit crimes had to be addressed first: Namely inequality, poverty, low salaries, lack of access to employment etc. To date, insecurity in Mexico continues to worsen, and this had become evident during the current electoral process.
This nonsensical approach to insecurity has resulted in the first three years of his government reaching over 100,000 murders, along with the nearly 225,000 deaths as a result of the pandemic.
What should be particularly worrying in this spiral of violence, is the prevalence of political and electoral violence during the current process. Political violence represents not only a direct attack on democratic institutions and democracy itself, but it also compromises the independence, autonomy, and integrity of those currently in power, and those competing for positions of power. It affects democracy also because political violence offers a way for candidates to gain power through violent means against opposition, and this also allows organised crime to infiltrate the state apparatus.
Political violence is a phenomenon that hurts all citizens and actors in a democracy. It represents a breeding ground for authoritarianism, and impunity at all levels of government. This limits the freedoms and rights of citizens and other actors as it extinguishes any sort of democratic coexistence between those currently holding political power and those aspiring to achieve it. Political violence also obstructs the development of democracy as it discredits anyone with critical views to those in power. This is worrying when we consider that 49% of those assassinated belong to opposition parties. This increase in political violence has also highlighted AMLO´s inability to curtail organised crime and related violence.
Assassination of candidates is only the tip of the iceberg. Organised criminal groups have also infiltrated politics through financing of political campaigns. Most of electoral and political violence tends to happen an municipal levels, where it is easier for criminal groups to exert more pressure and influence in the hope of securing protection, and perpetuate impunity, or securing control over drug trafficking routes. This should be especially worrisome when there is close too government control in certain areas of the country, and there is a serious risk of state erosion at municipal level in several states.