The tortured loneliness of poets, or, older males
But the air is growing cold. As coldas the angst of beginners. I am not that scholarship girl in chapters and parts. I keep on forgetting to ask her how she is. She keeps on forgetting totell me. There's a paradigm shift from her. From the seat of her lava smileto her oracle-textured and mother-in-law-spicy laughter anointed with virgin garments and coconut oil on her hands. She's never said she's fought for me.The architecture of her bones stays in my mind. Life with daughters, lifewith son, life with grandchild mocks
me. This vanishing tribe of family has left me to see the existential world.T he glass is half-empty. The foliage celebrated by dirt and gravity. All I can see is this downpour of grieving in my heart. She wants to take everything. She already has everything. But the light saves me at the end of the day. So, I'm tired of this loneliness. It is my heart that is supernatural-uttered. I want her to remove all of her sin off me. The sin, the sin, it lingers like shouldering vertigo. Her lack of love speaks to me of romps in decay, a wild dagga swamp where the sunlight was a harsh mad-cold. It had no maps, seasons, harvest. No rapture takes place.
No roads. Only stability in a facility that had no coastal views. Offered usno freedom. Once I lived in a different world. I was free then. She was the ghost and I was the darkness that she dared not speak of. She, the divine feminine. This bone bouquet. This flesh, this lovely olive-skin, but I'm ashamed. You see, I've always been taught to feel ashamed of the colour of my skin. Freedom breaks, just like a wave, just like a branch, breaks away from the trough meeting peak, and I dream of the fastening of my mother-tongue fastening itself upon your mother-tongue. You are muse, you know. I'm coming upfor air. I think of the high care ward at the posh clinic I was that. How I overcame. African blood is powerful that's why I write the way I do. Ankles are deep in water. The sea exists to flow for another thousand years. Its purity lit up at night.Jenny Zhang, Dorothea Lasky give me back the illusion of the modern-day glamour of the contemporary female poet. The sinful phoenix in my life (my brother) wants to get away to Canada like a thief that comes in the night.
Brother, you look as if you taste of prayers, mantras, your sad guitar playing an altruistic gospel affair. Brother's soul was as brief as the ocean and he followed this the decay of the flaming lips of his lovers (see the exit barren is a plant, moonlight like the steadfast fall of snow's downward spiral into waterfall). Read this ignorant joy found on blue hills, the love story of the sea's forsaken rapture and vision. I've known circles of pain to poison. Who you love can make you feel beautiful from the inside-out? Your tiny bones
like the stimulus and vigour of waves. Your smile promises me speech. Brother. Nietzsche. I think of his catatonic state towards the end of his life. Of how when dad went to church in his wheelchair my brother was nowhere to be seen or found. That was his act. To destroy the river in my father's eyes.I don't like how he speaks to me. When he speaks to me, I wish I was dead. I wish that you could understand me. I'm frightened of living now. I am fossil adrift; the shimmer of flesh and I go bone-crazy doomed valleys. You're like chameleon music in the valleys of my inner world, my sanctum. You're hope.
Little earthquakes inside their heart. Glass bastards every one. They eat her alive until they're sated. Animals.
Carnivores feasting on her. They give burning driftwood, a name. Monsters. The beasts. The kiss of death on her lips. Once again, the violent phenomena of child rape in the morning newspaper, or, on the evening news. The end game, ice and glass in their eyes. It is a mad, dark sea. Hyperactive boys. Hurt and pain brutally articulate. Electric pangs of hurt are the price every poet must pay. Indentation of men on her otherness body. Flames of violent emotion. Traumatic flood of loneliness. Obsession with vice, and the surgical instruments to put her fleshly parts back together again. Light me up. Light every woman, child, boy or girl up.They have done something bad. Something evil. Currents of evil flash through the air. All ten fingers and all ten toes glimpseat what is not natural. Nocturnal devils' devilish desires. Echoes of poison, hysteria's grace. They want her to beg for her life.The drugs make her high. Intoxicated. She's dead inside. Her soul withers into a numb cold, indifferent country.
They make her think it is all in her fragile head. That she was the one who made them do it to her. Out of the black comes a crying in the rain. Little earthquakes like spokes on wheel.
The sea flows lava, flows and flows, and the sea is favour, the river is grace and forms of radiance. I invest leaves into the mimic-cry-wolf of winter news that appears with the snow. I'm falling into the arms of rain. Look! The traveller has arrived. He hides the weak force of his noise in the river. The snow storm, the winter nights whirls cloud-like supported by the fresh and new threshold of the self-portrait of the reflection of Diana Ferrus, the South African poet. I watch the news. Child rape on the news again. Tragedy-tragic-breaking me into a million burdens.In each house there's either a rape or a tragedy. I choose to go to the sea. I choose to burn up and adjust the heat of the sun. I choose to live there. Drinking in the refuge of a
tornado, the summer tunnels made out of paper beckon. I believe in you. That you're a custom-made reckoning made from the woodland-rib of Adam. You're no longer sin. You no longer have a sinful nature. Take this liberty. Take this. Lines composed of nature, composed of the natural. I wrote sonnets for you. You puckered up your lips and kissed me. I walk in fields of dagga. The greenness reminds me of Botswana.
Calling me your Zelda Fitzgerald. Your Clarissa. I gaze upon your possessions. Kneel to receive you. Give your body all the praise and worship.
President Cyril Ramaphosa's Triumphs And The African Renaissance
How does a continent decline? Corruption. Misappropriation of funds. Leadership, where leadership, the leaders of South Africa, or the leaders of a particular individual African country, where there is a continual struggle for power, for ownership. In my mind, the struggles, our burdens are as follows. Control, and self-control amongst politicians, dictatorships, no succession plan, genocide, civil war. It even points to our, all the men and women we call the visionary-leader. The servant-leader. Then there is power in the wrong hands. Financial woes. Citizens voting politicians into power who mess up monumentally. Power struggles amongst parties, coalitions. Poor mental health which leads to poor thinking, mistakes, poor decision-making. Poor decision-making stems from poor mental health. If the leaders of a control are mentally well, we will prosper. Then there is the majority of the world. This is affecting the online global platform as well. Digital, print media. Both the corporate and the public sector.
Sectors of industry, of transport, and foreign policy. Policy is key. We know this. We know the art of the deal. We also know of corruption. Of Cronyism. Suffering from mental woes, every depression, every malady, every mood, every brain disorder in the book. Taking medication for it. The sleepless nights. The insomnia. What drives the progress of a united and totally emancipated Africa? We must understand all of that. It has taken us centuries, but we have reached the perspective of understanding. Now we must progress even more. Enlightenment? Ask, how does a continent progress from the objectification, of the subjugation of poverty, tothe level-headednessof greatness, to knowledge, and beyond. To not only build visionary-leaders, servant-leaders, industrialists, leaders of industry, but philosophers in the vein of Nietzsche, psychologists like Freud, Adler, Jung,teachers like Montessori. The Greeks Aristotle, Hippocrates, and Homer they had it. Chutzpah. The Greek teachers, scholars.
We must not forget our composers like Moses Molelekwa. Nobody ever dies in vain. There is always the legacy, the succession plan, who will come after, who will take up the mantle, rewrite history. Even the dead speak.The powers that be in this century are basically the same that we were facing when the Dutch came, and then when the Settlers came. Indoctrination followed; churches and mission schools were built. The Khoi were educated about God. They learned to pray. They were taught about the cross, Calvary, and the resurrection. Indigenous homesteads were broken down. Farms were built. Land was taken. Class, hunger, disability and poverty are problems not unique to one individual country in Africa. Hunger is the greatest scourge that we as mothers, grandmothers, fathers, grandfathers, sons and daughters are facing in the Northern Areas. I speak of the Northern Areas, of the Eastern Cape, of South Africa. We can look at the shocking statistics. but it is symptomatic of African itself. It is greater than Africa.
Hunger is linked to mental health. Education is linked to mental health. Our children are gifted beyond measure. At this point in time, I will look at South Africa in particular. At the Northern Chapters I will sometimes discuss. This is important. We are dealing with those Africans of mixed-race descent. Descendants from the Dutch, English, the Europeans, the Portuguese, the French, the Khoi, the African, Saint Helena, Cape Verde, Dominica. Slaves as far back as the English India Company, and thereafter the Dutch East India Company. Yes, yes, we must all be recognised. The Coloured must be recognised. The Coloured identity must be recognised. The Coloured intelligentsia is in crisis. We must recognise in the greater scheme of things. From time to time, I will talk about the Northern Areas. Their families. Their schools. Their workplaces. A kind of emotional and financial security that goes beyond just job-security must also be discussed in the plainest terms possible when it comes to the Northern Chapters.
The Northern Areas which are found all over Africa.All this time men, gifted, gifted men. Young men have been living like outlaws on the fringes, the fringes of society. They are ignored, killed, murdered, land in jail, with no possible future of rehabilitation, where they can contribute positively to the society around them. Truancy is linked to poverty. A lot of the social problems in South Africa. How do these young men, to their families, become a father figure to their children? Education and discipline can both free your mind from the perspective that you are only learned, you are only intelligent, I can only hire you if you have a university degree. You can only open up a business if you studied finance, or economics, or accountancy, or if you're going to inherit the family business. These days even families, generations, have something to inherit if they are the indigenous peoples of South Africa. This ideal, ideal of a unified Africa is a beautiful dream, but there is a lot of work still to be done. The problems we are experiencing are teachers.
Teaching is the noblest profession in the world. But do we even dare discuss mental health and the teaching profession, the workplace, the church, our schools, the hierarchy found in the business-arena in the same breath. Businessmen want to talk business, business ventures, hedge funds, the economy, the global recession and how that is going to affect the JSE, and African economy, the world economy at the end of the day.Changes. We need to see changes; we need to see transformation in every sphere of our country. We need to recognise class. We need to understand what it is. Why the dichotomy between the working classes, the poor, the middle class, and the upper middle class exist. We live in an era filled with tech. Everywhere you look. Everywhere you use an app, or WhatsApp, or your tablet, or your cell phone. Virtual space, technology, the digital divide, affirmative action, broader based black empowerment. We are all as leaders and citizens out of touch with reality. The reality we are living in is a non-reality.
If we are aware of our problems, financial, security, emotional, mental health, what is class? Where do all our problems fit in with prizewinning, all of our elegant solutions. The rich think they have it. Prosperity. Education. Wealth. Considerable wealth. There's a fault line, but with who, which sector of government is the fault lying with. We are living in a new era. We Africans are not totally conscientized to that fact that because we live on this incredible continent, we do not lack resources. Africa is still plundered to this day. I said to myself that someday someone might be looking for this, or, rather asking what the key to knowledge is? How does undergraduate at a university prepare themselves for the great unknown. The workforce. The workplace. They go for interviews, they hand in the resumes, the panel asks them questions about their education, background to get to know them better. Knowledge. Knowledge is power. Knowledge is the key to all-understanding. We learn from our collective experiences in life.
From the time we are born, our entire childhood. Education is a lifelong learning experience. You never stop learning, questioning, asking. You never stop communicating. This inter-connectedness we have as Africans is lifelong. We have to have faith in each other that Africa will go the distance. At finding solutions. One of the problems that we are dealing with right on the continent is that there was a genocide in Rwanda between the Hutus and the Tutsis. One solution we must, must discuss is virtual space. We must discuss practicalities. Entrepreneurship. To build, create, sustain prosperity, wealth, progress in Africa. When describing oppression, the oppressed female, we must also take cognisance of the fact that we should also be empowering young women, raising them up touplift, and then to empower the next generation of women to come into the political arena, into education as teachers, administration, the corporate sector and the public sector. Recognise an African woman's chutzpah, intelligence, as equal, as noble equal.
Why would we say that we know who we are as Africans, what, and who we represent when clearly, we don't even recognise those of mixed-race descent. We are not overcoming the severe problems that every individual African has faced basically on every level, and every and each phase of its own development. There is poverty. There are squatters. There is homelessness. There is disability in this poverty, amongst squatters, and amongst the homeless. There is the even bigger Pandora's box of feeding millions. Of hunger, which is a huge undertaking. Then there is the leadership-question. Often men in leadership roles often serve in a patriarchal system. It is theirs and theirs alone. Roles of leadership in Africa should be open to both men and women. Let us come to a topic not spoken about often. Our loneliness. In Africa there is loneliness amongst races, amongst people of different faiths.Corruption is taking what does not belong to you in the first place. Cronyism is the function whereby you increase favour and wealth.
Prosperity and influence amongst your own. Then we come to the debate of political powers. Political leaders should be held accountable for the mistakes they have made in their position. We must ask, every Northern Chapter, every Northern Areas across the diaspora, all Africans must ask the following. What am I contributing to Africa, to African society, to the communities, status quo, norms and values of the Northern Areas? The Eastern Cape is one of the most undeveloped areas in South Africa. Many live in the rural countryside, townships are over-populated, racial discrimination is rife, the areas in the Northern Areas are crime-ridden, poverty-stricken, the youth are disadvantaged, marginalised. They are in need of knowledge, education, employment, work opportunities, skills, and expertise. Also, the self-awareness to understand their lineage, their cultural background, their heritage and traditions. We must look at the scale of hunger. The landscape of poverty as it exists for the majority of Africans.
Hunger is the key issue holding us back from Africa's progress, our prosperity.What will Africa be remembered for one day, the sibling rivalry between Dinga and Chaka? What will Patrice Lumumba be remembered for one day, Kwame Nkrumah, Stephen Bantu Biko? Black Consciousness must become the consciousness of every individual African. Remember Ruth First, remember Dulcie September, Dennis Brutus who mentored the poet Arthur Nortje, our intelligentsia, the intelligentsia Neville Alexander, Fikile Bam and George Bizos. Forward thinkers. Thought-leaders.Visionaries. Every African intellectual that has walked in this world, we must take hold of the lesson. We had great leaders of integrity, who understood the difference between civil disobedience, now we must look at both the inherent psychological framework of Africa, the African, because that is where the root, the cause, the issue of faith, of our social ills, our political problems arise from. Now in this era, we know where we are going to.
African leaders, her visionaries know the direction in which we are progressing. The era, reaching the nexus of the middle of the African Renaissance. Now our writers must begin to write. Where is our female Chinua Achebe, J.M. Coetzee, Wole Soyinka, Onyeka Nwelue. There was our Doris Lessing. There was our Nadine Gordimer. There is our Thuli Madosela. Our Winnie Madikezela-Mandela. Where is our Susan Sontag, our Virginia Woolf? What is the difference between consciousness and becoming conscientized?Apartheid and colonialism, genocide and civil war will mark our attitudes until Kingdom Come will always be a part of our collective consciousness of who we are as Africans. We must break down our stereotypes, and use this era of our Renaissance, our African Renaissance to move forward. Not hold African, the youth, the next generation accountable, responsible, for the sins of our past. The only way to wash away those sins is to use the tradition we have always had, storytelling.We speak about diversity, ethnicism.
We must continue to speak about diversity, the multi-ethnic groups in Africa, throughout Africa, that exist in the totality of this novel sensibility, this almost spiritual sensibility (yes, we are making progress, progress is there for all of us to familiarise ourselves with, now we must work towards not only equality, but the emancipation of woman-figures). Build women into political leaders, business leaders, entrepreneurs, artists. Gender diversity still exists. What is wrong with that scenario? Is it so wrong? Gender equality will progress in its own time, and as we know time in Africa heals everything. Everything. Timing in Africa is a spiritual concept. Dealing with divinity. Then we come to the aspects of healing, oral storytelling. Healing from the genocide Africa has witnessed, apartheid, xenophobia, colonialism, prejudice, it is going to be a completely natural process.In films, we are still portrayed as having still this slave-mentality. We are the colonialised native working the land, planting the cotton, working on plantations. We are the Hottentot.
Prejudice, prejudice, slave-mentality no more, nor more. No more. For this is a new era, our era, the nexus of the African Renaissance. We must, we must look to solutions not just for the individual, male or female. Grasp them as if our very life depended upon it, Africa's very livelihood, the younger folk, that generation has a belief, a mandate, a commission. In time, we will understand that every generation has a mission to fulfil.We need to discover a novel belief in the changes taking place across a broad spectrum in Africa. What we are struggling with are what previous leaders struggled with too. Liberty, our liberties as a socialised, central Africa. An absolute emancipation from oppression. The youth want what the adolescent Mandela wanted when he left the Eastern Cape for Johannesburg. Ask yourself this, was it really freedom, or was it destiny whispering sweet nothings in the first democratically-elected, first president of the majority of this continent. It was like that for all of us. It is like that for this generation.
This generation of future leaders, future visionaries. Visionaries in every field, every area, in every arena.Mentorship. We need mentorship. Strong and dynamic mentorship. Mentors are leaders too. To be an apprentice, to want to be an apprentice in the era of this African Renaissance, but specifically not looking at African storytellers, African artists, photographers, novelists, the canon of African literature. Then there are our African scientists, our African mathematicians, our African administrators'. I say African, because that is our identity at the core of our intrinsic personality, at the heart of our character. We are being, but we are collectively an Africa, not in stasis, but marked for freedom. It will come not only with independence from colonialism, and apartheid, racial discrimination and xenophobia, it will come with our personal freedom. Look, we must understand what it means to be African. Not accept it as a phenomenological we are looking at African visionaries, we are looking at the emancipation of our female leaders.
No longer will they be put away from sight, in a Pandora's box. Women have a voice that speaks to the millions on this continent. The chapter is just beginning.
Letter to genius African poet Beaton Galafa
Dear friend, in the lateness of the afternoon I would like to give you some books as a gift. I think of you in Malawi. Today, it was one of those summer days that seemed to go on forever. Somehow this realization makes me feel quite sad and empty. Sent out three sample chapters today. My first outing as a novelist. Oh, such a perfect day filled with good intentions. I think of xenophobia and poverty, the haves and the have nots, old age that is rooted in poverty, death in cities, the lethargy of particles and atoms and the spaces between them, and how this is not such a good time for me. It is hot weather. I try most of all not to love when I am writing, and to be loved in return. I feel overwhelmed.
I think of Uzbekhistsni sheep in winter as the season advances upon us. I think of the letters I am leaving behind from the diary of a poet. It is important to keep notebooks. Daylight is fading fast outside. I am Virginia Woolf. I am Jean Rhys. I am Petya Dubarova. I am the twins Sylvia Plath and Anne Sexton. In my father's house I exist in an age of innocence, and live with a quiet courage. In the centre of this wasteland is a fragmented summer filled with decay and sabotage. I think of Christ in the illusion and genius illumination of this world. Standing in this asphalt jungle, while I realise that I have no link to the outside world. I can see the similarities between this world and the universe. The familiar and the unseen going the distance. This was supposed to be a poem about Black Consciousness, the mysteries of my sorrows, constellations beyond the trees, and emptiness. That emotional rollercoaster ride. It will be hours until I sleep. What is prayer, and the search for hope in the middle of a starry night. I search for a common ground in my writing.
Forgiven, but not forgotten. There was a home and a family that belonged to you. You have revealed your true self to me and now I must do the same for you. Coming home from the sea, I make myself a cup of coffee in the kitchen after dropping off archival material at the South End Museum for the perusal of the curator and his secretary. Ice in my veins. Held captive by words and dead poets. Haunted by the genocide in Rwanda, capitalism, imperialism, Botswana, Ghana, Senegal, and Tanzania. The world is burning now. Soldiers are turning into dust. I am a robot. Drinking her coffee, barefoot in jeans with her hair tied back with a scarf that has orange flowers on. I am also a volcano lover, compatriot, and poet swimming in this large cup of tears that I drink from.
This state of despair and unhappiness is organic in nature. To live the winning way I have to write, to become conscietized in this global political climate. These brutal lectures are the harvest of Maya Angelou and Oprah's friendship. Let this be the beginning of a beautiful friendship between two poets. One from Malawi, and one from South Africa. For to question everything in life is a powerful meditation on this landscape of information, and to question nothing is like saying that poets are both the life, the living dynamics, and the death of what defeats modern society. We are Moses in the wilderness of funeral decay, and there is a kind of grassroots silence in that reckoning with the vivacious rapture of the world, and the human being's physical body, and emotional, mental and verbal blank slate incomplete and stainless.
Why I write: The autobiography of a poet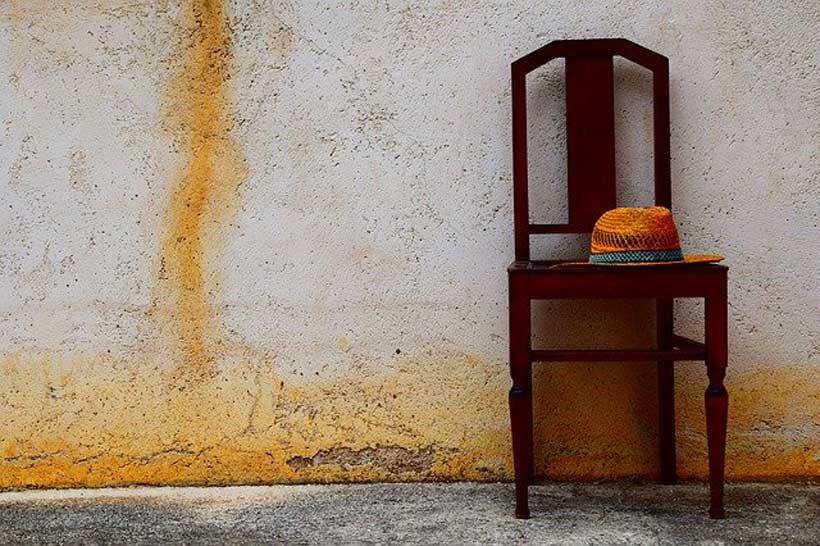 Why didn't you love me mum like Paris, across the valley's face, the blood-instinct of the poet's existence, about diaries and the man who can't be moved. Your skin was a working class experiment. This resurrection life is now in me. As you say. As you say. Impossible for the grave and lithium to keep me down. You never told me that you were ever, ever proud of me, of all of my academic qualifications, the fact that I turned out to be a poet, that I have written 10 books. You are the paper tiger empress. Worthy of that title, mother. I map out my life. The bite of Port Elizabeth, the human zoo of Mossel Bay, the volcano of Cape Town, the greeness of Swaziland, my slave ancestry of Humansdorp, winter in Johannesburg, the Northern Areas where I have lived my entire life as Bay poet. I think of all the areas of my life that have played major thematic roles in my writing life. I think of this goalless unplanned day. You have successfully breezed through life. I have not. I am middle-aged and I am still struggling with this. The lack of mother love, tenderness that can only come from a kind of custard apple nourishing home-cooking.
Tiredness and ill health, exhaustion and fatigue have ruled my life. You were the exact opposite, mother. You were tennis legs, conjured up prime rib amongst the men in this meat town. I was the consummate actress fading into the background. Fading from view. Every detail of my life, the noise, the distractions, the indifference to relationships, mental and physical health, compared to your enigmatic one. I was the prizewinning intellectual of the family. I lived my childhood and adolescence in an ice house. You were the florist, arranging flowers, my life for yours, and so, we lived vicariously through each other. I lived your dreams. You lived mine. I say the wrong things. You are right. Always right. I expect too much of people. It is only because of the high expectations you had for me mum. You were hypersexual, hypocritical, malicious, vindictive to me your flesh and blood daughter.
We share a gene pool. We share a bloodline. I have led a solitary life in your shadow, mum. A non-eventful life. You had two daughters. I would read dad's textbooks on philosophy, theology, religion, art and literature. The way I am going to deal with the past is to pretend that I never existed in it, only received circumstance after circumstance after circumstance. I have been quiet, infinitely reserved, morose, in a predictable fashion. I tell myself this. I am happy being alone. I am done with your mental cruelty. I am done with dealing with issues of trauma, and not healing. Not receiving any kind of reward for it. I was only happy when I was the birthday girl, or the arrogant ballerina, seduced by my father's inner sanctum.
Whenever he was writing up his research for his thesis, watching television without a beer, or, nursing a whisky tumbler in his hand, or in his study working at his desk, that was pretty much his inner sanctum. I adored him for that. For the perfect childhood he gave me. Mum did not choose me. Even as a child I watched myself carefully in her presence. Dad took me to church. Church gave me grace. Expounded the virtues, the nature of man, and the life of Christianity. Media and film school taught me about the panache of Spike Lee and addiction, and the Brahma Kumaris taught me about karma, the powers of positive thinking, and meditation. Whenever I worked at something I made progress with it. My writing is very much the private me. I am perpetually exhausted with the idea of being the poet of moving people who do not want to be moved by my growing bouts of ill health, loving people with exquisite vigour who refuse, refuse to love me unconditionally. Cousins, aunts, uncles, siblings, maternal, estranged, immediate and paternal family.
They are daft organisms crawling on the churning belly of the whale of this life that I have absolutely nothing in common with. Other families belong to nuclear families. I never did. I am trying to grasp the ceaseless evolution of this life, this poetic life, the writing life, the dark edge of my own life in void and in flux, the black holes and starry wonb of vivid and brilliant introspection, the clandestine assignment of my physical and mental reflection projecting and illuminating itself in what I create, or, respond to, reject, or, observe. And the argument always is, has been, why does everything in my life fill me to the armegeddon-brink of emptiness. Then I think of summer this year. I think of my sister visiting friends in Berlin over Christmas. Hot winds in faint light in Hemingway's Africa. Discovering Alice James' lesbianism at the end of her life while she lay dying of breast cancer. Salinger during the war meeting Hemingway. I think to myself who will take my mother's place one day. Who will become the next father substitute in my life. The pouring rain is like champagne. Images of people soaking up the sun in the clouds. In the verses, there is more than just an accumulation of a lifetime gathering there. I think of Ezra Pound's Alba, and his 'petals on a wet-black bough'. The love of TSE's life.
How I am the bride of nature through the shutters, how it is the supernatural that washes away my sins, I am the caretaker of conscious-reconciliation, the chief of negotiation, and chilled to the bone as the rain begins to spit down. Nervous energy like a slow war in the air as I finish deciphering with primal instinct, this, my second novel. The Island of Petya Dubarova. I think to myself that she will undoubtedly have her fame, her glory; her breakthrough.
I am a two-armed woman trying to find a field where I can grow like faith, like potatoes, like a spreading leaf falling into a natural descent, and following the routes marked by paper ships. I am done with this village. The manuscript is done. The end came suddenly. Marked as always by fear, and anxiety.
All I seem to feel is claustrophobic. So, now I am poet and novelist. Cobra King.