Coronaviruses: Are they here to stay?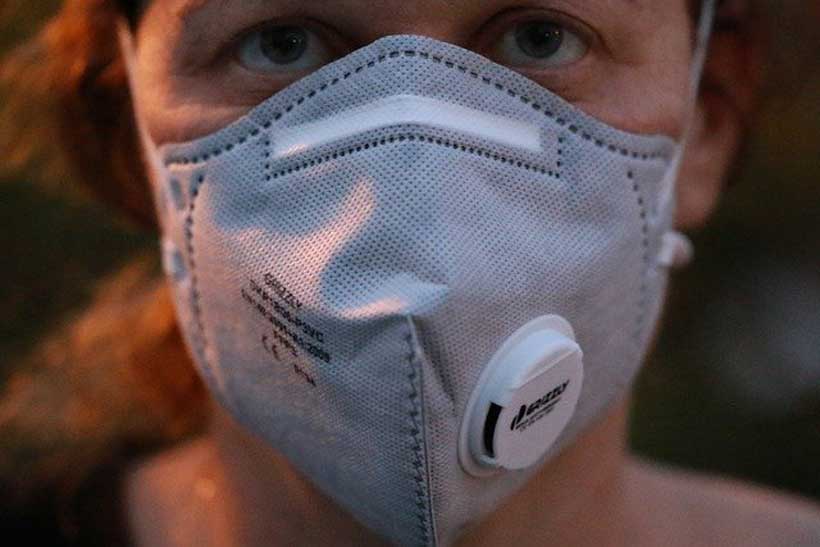 In recent decades, zoonotic diseases–those transferred from animals to humans–have gained international attention. Ebola, avian influenza (or bird flu), H1N1 flu virus (or swine flu), Middle East respiratory syndrome (MERS), Rift Valley fever, sudden acute respiratory syndrome (SARS), West Nile virus, the Zika virus­–and now, the novel coronavirus COVID-19–have all either caused or threatened to cause major pandemics, with thousands of deaths and billions in economic losses.
Researchers have yet to identify the exact point at which the SARS-CoV-2 virus was transferred from animals to humans and presented itself in the form of COVID-19. However, one thing is clear: COVID-19 will not be the last pandemic.
In 2016, the United Nations Environment Programme (UNEP) flagged a worldwide increase in zoonotic epidemics as an issue of concern. Specifically, it pointed out that 75 per cent of all emerging infectious diseases in humans are zoonotic and that these zoonotic diseases are closely interlinked with the health of ecosystems.
Human activity and ecosystems
According to the UNEP Frontiers report, zoonoses are opportunistic and thrive where there are changes in the environment, changes in animal or human hosts, or changes in the pathogen, itself.
In the last century, a combination of population growth and reduction in ecosystems and biodiversity has culminated in unprecedented opportunities for pathogens to pass between animals and people. On average, one new infectious disease emerges in humans every four months, the report says.
Changes in the environment
Human activities have resulted in major changes in the environment. By altering land use–for settlement, agriculture, logging, extractive or other industries and their associated infrastructure–humans fragment and encroach into animal habitats. They destroy the natural buffer zones that would normally separate humans from animals, and create opportunities for pathogens to spill over from wild animals to people.
Climate change­­–primarily the result of greenhouse gas emissions–exacerbates the situation. Changes in temperature, humidity and seasonality directly affect the survival of microbes in the environment; and evidence suggests that disease epidemics will become more frequent, as the climate continues to change. Rapid climate change is challenging to those with fewer resources for responding quickly, leaving them more vulnerable and amplifying their risk of harm from the spread of zoonotic disease.
Changes in pathogen hosts
Changes in human and animal populations that serve as hosts for certain pathogens are also often the effects of human activities. They may be related to migration, urbanization, changing dietary preferences, trade demands, and travel.
In many developing countries, economic growth and demographic shifts from rural to urban areas have stimulated consumer demand for dairy and meat products in cities. This has led to the expansion of cropland and more intense livestock farming near and around cities, increasing opportunities for exposure.
Livestock often serve as an epidemiological bridge between wildlife and human infections, such as in the case of avian influenza. Pathogens first circulated in wild birds infected domestic poultry, and were then passed to humans.
Proximity to different species though wet markets or consumption of wild animals can also facilitate animal to human transmission. Early cases of SARS were associated with contact to caged civet cats, being sold in wet markets; and some cases of Ebola in Central Africa are believed to have been transferred from animal to human hosts when infected gorilla meat was consumed.
Incubation–the time between human infection and the time when that human presents signs of infection–may last days or weeks; but millions of people, under normal circumstances, travel every day, from one country to another, in just hours. A disease that originates in one country can quickly spread to others, regardless of the distances between them. This is particularly visible in the rapid spread of COVID-19, which affected almost every country in the world within three months of the first reported case.
Changes in pathogens
Pathogens change genetically (mutation) as they evolve which allows them to exploit new hosts and survive in new environments. One example of this is the emerging resistance of pathogens to antimicrobial drugs–such as antibiotics, antifungals, antiretrovirals and antimalarials–often resulting from the misuse of the drugs, either by people or in veterinary medicine.
Ecosystems integrity and human health
Ecosystems are inherently resilient and adaptable and, by supporting diverse species, they help to regulate diseases. The more biodiverse an ecosystem is, the more difficult it is for one pathogen to spread rapidly or dominate. Human action, however, has modified wildlife population structures and reduced biodiversity at an unprecedented rate, producing conditions that favour particular hosts, vectors and/or pathogens.
For example, genetic diversity provides a natural source of disease resistance among animal populations; whereas intensive livestock rearing often produces genetic similarities within herds and flocks, making them susceptible to pathogen spillover from wild animals.
Similarly, biodiverse areas enable disease-transmitting vectors to feed on a larger variety of hosts, some of which are less effective pathogen reservoirs. Conversely, when pathogens occur in less biodiverse areas, transmission can be amplified, as has been shown in the case of West Nile Virus and Lyme Disease.
UNEP Executive Director, Inger Andersen has observed that, "We are intimately interconnected with nature, whether we like it or not. If we don't take care of nature, we can't take care of ourselves."
What can be done
Addressing zoonotic disease emergence requires addressing its root cause–primarily, the impact of human activities on ecosystems.
This means recognizing the close relationships between human, animal and environmental health. It means increased monitoring of human and wildlife health in landscapes that are at the beginning of transformation process to develop baselines, improve understanding and preparedness for potential outbreaks, and inform development to minimize risks to both humans and nature. And it calls for collaborative, multisectoral, transdisciplinary and international efforts, as encapsulated by the One Health approach.
With a global population nearing 10 billion, Andersen is emphatic that 2020 is "a year when we will have to fundamentally re-shape our relationship with nature."
UNEP, the UN Food and Agriculture Organization, and hundreds of partners across the planet are launching a 10-year effort to prevent, halt and reverse the degradation of ecosystems worldwide. Known as the UN Decade on Ecosystem Restoration 2021-2030, this globally-coordinated response to the loss and degradation of habitats will focus on building political will and capacity to restore humankind's relation with nature. It will be a direct response to the call from science, as articulated in the Special Report on Climate Change and Land of the Intergovernmental Panel on Climate Change, and to the decisions taken by all UN Member States in the Rio Conventions on climate change and biodiversity, and the UN Convention to Combat Desertification. UNEP is also working with world leaders to develop a new and ambitious Post-2020 Global Biodiversity Framework and bringing emerging issues (such as zoonotics) to the attention of decision makers.
As the world responds to and recovers from the current pandemic, it will need a robust plan for protecting nature, so that nature can protect humanity.
Reusing 10% Will Stop Almost Half of Plastic Waste From Entering the Ocean
It is possible to prevent almost half of annual plastic ocean waste by reusing just 10% of our plastics products. This is just one of the key findings of The Future of Reusable Consumption Models Report.
The report is a collaboration between the World Economic Forum and Kearney and suggests that shifting from single use towards a 'reuse' model of consumption can help society regain ground in the fight against plastic waste. Currently, 50% of global plastic production is for single use and only 14% of global plastic packaging is collected for recycling. The report outlines the urgent need to drive a systemic shift towards reuse models as an integral part of the reduce-reuse-recycle agenda.
'Reuse' is a production and consumption model gaining ground around the world as an alternative to single-use. In this model, consumer items are designed to be used several times, generating added value across the economy.
The findings are based on proposals by governments and NGOs around the world and research conducted with senior leaders from private and public sectors. The team conducted in-depth interviews, data analysis and scenario modelling to create first of its kind framework that can be applied across consumer product categories and geographies.
Three scenarios show how much plastic waste could be reduced from ocean and landfills if a reuse model is used.
Scenario One: Between 10 and 20% of plastic packaging could be reusable by 2030. This equates to 7-13 million tonnes of plastic packaging, representing 45-90% of annual plastic ocean waste.
Scenario Two Reusables make up between 20% and 40% of packaging, equivalent to 90–185% of annual plastic ocean waste or 25–50% of plastic landfill waste.
Scenario Three If between 40-70% of all packaging is reusable, it would equal anywhere from 185% to 320% of annual plastic ocean waste or 50–85% of plastic landfill waste.
Zara Ingilizian, Head of Consumer Industries and Consumption at World Economic Forum, said: "The shift from disposable consumer goods to reusables is still in its early stages, but there are already signs of progress. Just as recycling and composting were once considered eccentric and electric cars were written off as science fiction, when it comes to sustainability, attitudes about just what is viable are changing rapidly. Reuse may well prove to be among the most potent manifestations of that shift."
Beth Bovis, Project Leader, Partner, Leader of Global Social Impact & Sustainability at Kearney, said: "We need to shift from merely "treating" or "handling" waste to simply never creating it in the first place. But any shift towards reusable consumer goods will depend on the choices and actions of the three driving forces of our economy: consumers, the private sector and the public sector. Each of these groups has a unique role to play in making reuse a reality. The need for a more reuse-centred economic model is urgent and grows more so with each passing year. It is up to all stakeholders to answer the call."
Mayuri Ghosh, Head of Consumers Beyond Disposability initiative, Future of Consumption Platform at World Economic Forum, said: "When we talk of the three scenarios, it is worth emphasizing that any of these scenarios would represent extremely valuable progress over the present status quo. The plastic waste challenge has grown too large for us to simply recycle our way out of. With no global agreement over an ambition level to target plastic waste, the sooner we can make systemic and meaningful advance towards reuse, the better."
The report goes into these scenarios in depth and provides detailed information on the methodology. It addresses some of the key challenges businesses and the public sector have faced about reuse, namely, how to make reuse scalable and viable.
The report aims to give leaders in business, government, civil society a clear picture of an alternative plastic waste-reduction model. The first half of the report discusses the three primary actors of systems change required. The second half presents the Reuse Viability Framework to help leaders make reuse scaleable and viable.
It calls for the public and the private sectors to collaborate on the development of reuse systems to meet the needs of our economy and the environment. It is part of the World Economic Forum's Consumers Beyond Disposability initiative, which focuses on innovative reuse solutions, and has been working to test and scale such solutions.
Pandemic and climate change: The search for new models of sustainable development
Is there a correlation between the Covid-19 pandemic and climate change?
Apparently not. The virus is supposed to weaken with high temperatures and – unlike winter months when people stay indoors more (a situation that favours infections) – in the summer people tend to stay more outdoors or in constantly ventilated rooms and therefore be less exposed to viral aggression.
A study by the Massachusetts Institute of Technology shows that a mild climate should inhibit the virus vitality, but the spread of cases in the southern hemisphere shows that this pathogen is more resistant to heat than "traditional" influenza viruses.
Now, with the so-called "Delta variant", the number of infections seems to be rising throughout Europe, a sign that the virus maintains its aggressiveness even at high temperatures.
In fact, according to many experts and scholars, the pandemic that has caused a global crisis can be related to climate change insofar as the latter is connected to the increase in pollution rates caused by the disproportionate use of non-renewable energy sources (first and foremost, oil and coal).
Air pollution, in turn, causes damage to the respiratory system, especially in the weakest subjects who account for 90% of Covid-19 victims. The said damage can be considered co-responsible for the lethal consequences of the flu syndrome.
In August 2020, the scholars who participated in the Congress on the relationship between "climate, weather and environmental factors and the Covid-19 pandemic", organized by the World Meteorological Organization (WMO), came to the conclusion that the pandemic "reflects the state of tension between man and nature".
According to many of the researchers who participated in the WMO Congress, the most severe consequences of the Covid-19 infection occurred in patients exposed more frequently to the air polluted by carbon dioxide.
Although unanimous scientific consensus has not been reached on the possible interrelations between the pandemic and climate change, authoritative studies show that the average rise in global temperatures increases the ability of the virus to spread, also due to the increase in rainfall and the average humidity rate since the latter factors stimulate virus viability and resistance.
According to the "Fifth Assessment Report" of the (Intergovernmental Panel on Climate Change (IPCC) the average increase in temperature and rainfall has altered the distribution and spread of pathogenic vectors. These factors, connected to the increased mobility of the population and to changes in the habitat of some animal species (such as bats) caused by man, can be considered co-responsible for the speed with which the Covid-19 virus has spread in all continents, particularly in areas where there are higher levels of industrialization and air pollution by CO2.
Due to the impact of the pandemic on industrial production and on the global economy, the pollution rate has, in general, decreased, also because the abrupt slowdown imposed on production and consumption has actually contributed to the decrease of CO2 emissions into the atmosphere which, in China alone, in the first four months of 2020 decreased by 10.3%, while worldwide the decrease was 5.8%.
Now, thanks to the success of the vaccination campaign that in Europe is reaching acceptable levels for collective security, many countries, including Italy, are preparing – with a new productive impetus – the recovery of the economy, disrupted by the pandemic effects. As highlighted in the works of the recent G20 in Venice, this recovery shall start from a new commitment to energy production with renewable sources and with the progressive and marked decrease in the use of polluting sources, such as oil and coal.
As seen above, the pandemic has caused at least one positive side-effect, i.e. the decrease in carbon emissions into the atmosphere. This may be the opportunity for a new "energy renaissance", destined to last over time and to make production models more consistent with the environment and, as a result, with public health.
The protagonists of this paradigm shift in industrial production will be renewable energy sources, including marine energy and hydrogen.
In August last year, as part of the ambitious development program called "European Green Deal", the European Union launched a real "Hydrogen Strategy" in which it is stressed that "clean" hydrogen (i.e. the one extracted from water through electrolysis) must be an integral part of the ecological transition envisaged and funded by the "Recovery Plan", with the aim – in the very short term – to produce, by 2024, 6 GW per year of "green" energy from hydrogen electrolysis.
China is also moving concretely in this direction, thanks not only to the commitment made by President Xi Jinping, also at the G20, to drastically reduce carbon emissions by 2030 in compliance with the Paris Agreement of 2012, but also to the work of the very young Minister, Lu Hao, who heads a Department that includes six previous Ministries and is at the forefront in the strategy of ecological conversion of the entire Chinese production system.
This strategy envisages the widest use of energy produced by wave motion and sea currents. It is in this context that Minister Lu Hao has ordered the creation, in Shenzhen, of the "National Ocean Technology Centre" (NOTC), a centre for the study and development of advanced technologies for the production of "green" energy from tides – abundant and clean energy that can be widely used for hydrogen production. The latter, in fact, requires large amounts of electricity that, when produced with the use of traditional systems, such as oil or coal, does not contribute to improve environmental conditions.
With the use of marine energy to activate the electrolytic cells necessary to "separate" hydrogen from oxygen, a "virtuous" production cycle can be created by extracting hydrogen from water with energy supplied "at zero kilometre" from water itself.
Electrical currents from the sea can be produced with energy converters; with energy extractors from the tides; with thermal converters that exploit the differences in temperature at various depths, as well as with tools that can exploit even the differences in salinity.
With these technology and equipment huge amounts of energy can be extracted without causing any damage to the environment or to sea flora and fauna and CO2 emissions into the atmosphere will be reduced by billions of tons.
This is not science fiction but a tangible reality: every ocean has a stable potential overabundance of energy that can be extracted from waves, currents and tides – energy at lower costs than those of the other renewables.
Even the Mediterranean is to be considered an excellent potential source of marine energy.
In Ravenna ENI has already put into operation the "Inertial Wave Converter", a wave energy converter designed to extract 50 Gigawatts from the cyclic motion of waves, currents and tides.
Together with Scandinavia, Italy is the European leader in the research and practical application of these technologies and their use in the production of hydrogen through electrolysis, with a pilot project in the Strait of Messina.
Worldwide, with China in the forefront, there are currently over fifty active projects for research and production of clean energy from sea water, part of which is dedicated to the future production of green hydrogen. In short, these projects are all dedicated to rebuild a relationship between man and nature that, far from dreaming of a "pleasurable degrowth", i.e. a sustainable negative growth, aims to achieve a development model that is consistent with the needs of production, but also with the inescapable need for "turning green".
We are coming out of a very severe health and economic crisis caused by a pandemic which – as authoritative scientific research and studies claim – has been made more widespread and lethal by climate change and environmental pollution.
If, as we can foresee, a new pandemic breaks out in a few years, it will be good for the world to be prepared, having made the ecosystem healthier and cleaner in view of hindering the spread of new viruses with a global prevention strategy, also at environmental and climate levels.
Global Warming and the Danger to Coastal Communities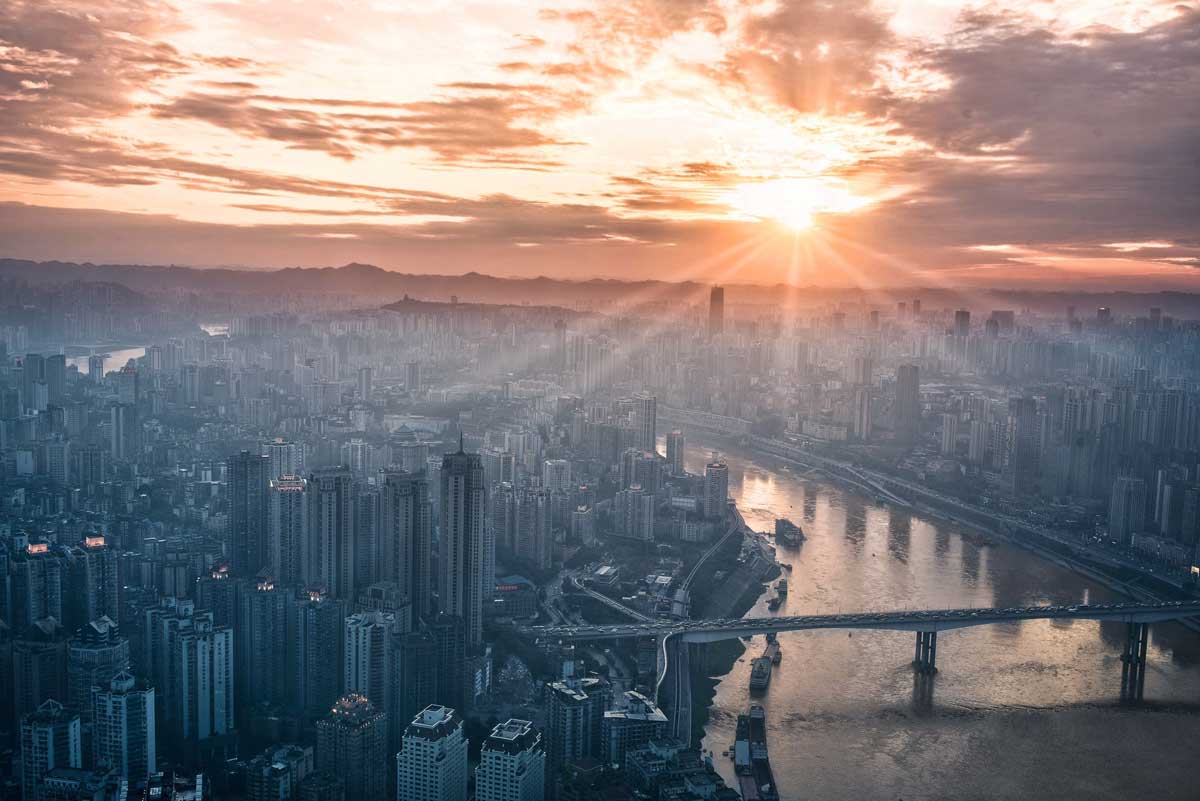 A heat dome has settled over the Pacific northwest, extending into Canada and stretching as far south as Las Vegas, Nevada. It is not unusual for temperature records to be broken by a degree or so. This time they are being shattered.
In some places previous records have been exceeded by as much as 10 degrees F, and scientists note this has no precedent in modern record-keeping. Portland, Oregon reached an all-time high of 116 degrees F, least expected in a place known for a moderate climate. Just a little north and inland, Lytton, British Columbia recorded an almost unbelievable 121 F (49.6 Celsius) on June 29, 2021, setting a new record for Canada as a whole. The previous high for Lytton, which had stood since 1941, was surpassed by 9F.
While one cannot ascribe individual extreme events to global warming, scientists expect their frequency to increase. Also a warming globe is going to raise the temperature of sea water. This causes more evaporation into the atmosphere forming more clouds and thunderstorms, and it also increases the probability that hurricanes and typhoons will develop. So the reasoning goes.
Another consequence of the warming is sea level rise (SLR). It happens in two ways: higher temperatures heat and expand the water itself and, secondly, melt ice sheets as over Greenland and the Antarctic. A new study published in Nature Communications this weekprojects the threat of SLR on global coastal communities in numbers of people affected and comes up with the startling figure of 410 million.
Perhaps the threat is being realized already, as seawater seepage is one theory for the partial collapse of the 12-story condominium in Surfside (a suburb of Miami, Florida). Last week on June 24th at 1:05 am, a part of the building simply slid down burying the sleeping residents in a pile of rubble. It is possible the seepage weakened the foundation by destabilizing the soil until the foundation buckled.
Another theory focuses on the construction and the reinforced concrete. Beach sand tends to be contaminated with salt, and, according to this theory, when used in the concrete, it accelerates corrosion of the iron rebars which will fail, weakening the concrete. Worse still, engineers have discovered from the wreckage that damaged columns appear to have less steel than the design drawings required.
Modern concrete can last a 100 years when properly maintained (which is expensive) but can break down in half that time and repairs can cost more than the original cost. For example, Frank Lloyd Wright's celebrated Fallingwater, a home built near Pittsburgh has cantilevered balconies over a waterfall — it is a dramatic design thanks to reinforced concrete. Completed in 1939, it requires continual expensive maintenance on the concrete, and despite this major repairs had to be undertaken in 2002 to prevent structural collapse. The cost of all this is of course several times the original construction cost.
Florida is not the only state suffering coastal threats. In Texas, a $26 billion plan modeled on Dutch dikes has been passed by the legislature to protect the Galveston region. Yet with global warming, the threat of rising seawater levels for coastal communities all over the world is only likely to get worse.