World Bank to Help Improve Business Environment and Justice Service Standards in Croatia
The World Bank Board of Executive Directors today approved a loan to the Republic of Croatia for the Justice for Business Project in the amount of EUR 100 million (US$110.3 million equivalent) aimed at improving business regulatory procedures and justice service standards for businesses and citizens.
The project will support the implementation of reforms that will improve the country's business environment and justice sector services under the leadership of the Ministry of Justice, in coordination with the Ministry of Economy, Entrepreneurship and Crafts and the Ministry of Construction and Physical Planning. A first set of activities will focus on reducing the administrative burden for companies to interact with government, focusing on removing regulatory barriers for firms to enter the market and operate and by simplifying dealing with construction permits and improving market functioning in the construction sector.
The project will also improve justice services. For example, the use of electronic services will be expanded to speed up response times and integrate case management systems across different courts. The Zagreb, Vinkovci, Kutina and Varazdin courthouses will be rehabilitated and upgraded for better court performance and user experience, and these transformational investments will help develop standard investment designs to be replicated across the country.
"Increasing the capacity of the state to swiftly respond to the needs of citizens and firms, particularly during these times of crisis, is especially important. Improved justice sector infrastructure and services will benefit both citizens and businesses. Businesses will benefit from having a simpler and more transparent way to interact with government agencies and faster and more responsive mechanisms to interact with the courts, and all citizens will benefit from more effective, efficient and reliable administration of justice and rule of law," said Elisabetta Capannelli, World Bank Country Manager for Croatia and Slovenia. "In such a difficult time for Croatian citizens, caused by the multiple emergencies to the health system, the city of Zagreb and the economy, this project can also contribute to providing an economic and confidence boost to the country."
In the past years, Croatia has made significant efforts to improve the country's public sector performance, which is falling behind European Union (EU) averages across most governance, business environment and human capital indicators. While key government institutions, most notably the public administration and the judiciary, are still underperforming according to both EU and global benchmarks, the Government of Croatia is committed in its effort to modernization its administration.
Since joining the World Bank Group in 1993, Croatia has benefited from the World Bank's financial and technical assistance, policy advice, and analytical services. To date, the World Bank has supported more than 50 operations amounting to around US$3.5 billion. The Bank's current engagement focuses on transport, health, innovation, business environment, land administration, agriculture, economic development of the Slavonia regions and support for the preparation of the National Development Strategy.
Net-Zero Challenge: The Supply Chain Opportunity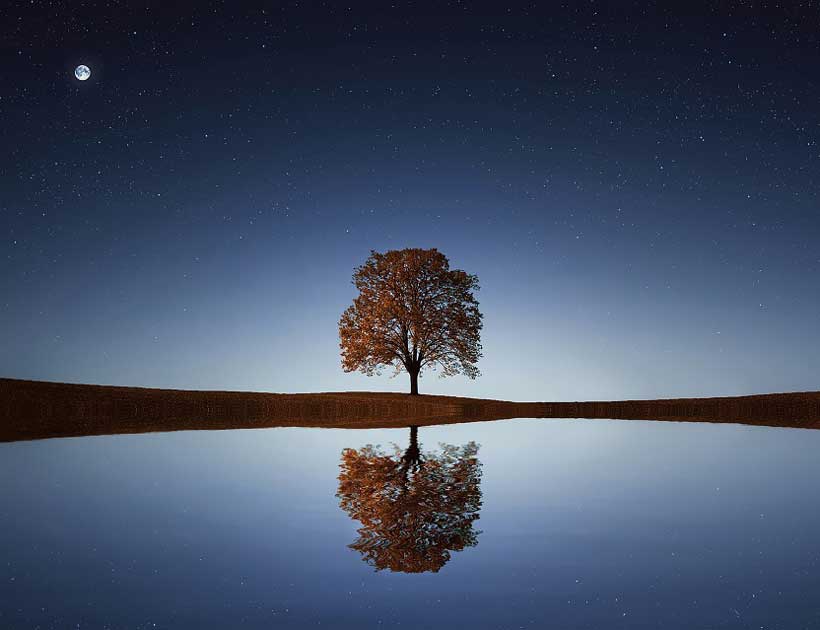 The commitment to tackling climate change is accelerating in all sectors of society, with net-zero pledges from companies, cities, states, and regions doubling in the past year. Decarbonizing supply chains is a major opportunity for companies to put these commitments into practice.
New research published today by the World Economic Forum and Boston Consulting Group (BCG) shows how tackling supply chain emissions can be a game changer in the global fight against climate change. Net-Zero Challenge: The Supply Chain Opportunity analyzes the top eight global supply chains that account for more than 50% of global greenhouse gas emissions and finds that end-to-end decarbonization of these supply chains would add as little as 1% to 4% to end-consumer costs in the medium term.
The report breaks down the major sources of emissions along each of the eight major supply chains—food, construction, fashion, fast-moving consumer goods, electronics, automotive, professional services, and freight. It assesses the key levers to reduce emissions in each supply chain and shows that many can be easily deployed today and cost very little to implement. The report also points to the global nature of many supply chains, enabling companies to support decarbonization across borders and in countries where governments do not yet prioritize climate action.
The opportunity for impact is especially high for consumer-facing companies, whose supply chain emissions far outweigh their direct emissions from manufacturing. These companies can use their buying power to push for rapid decarbonization and help fund the transition by co-investing with upstream raw-material producers, which struggle to finance the transition alone.
For example, while it costs a steel producer significantly more to make zero-carbon steel, raw input materials like steel account for such a low proportion of end-consumer prices that a zero-carbon car is only about 2% more expensive for the buyer in the medium term.
The report points to nine major actions that CEOs should take today to address supply chain emissions, including:
Building a robust view of emissions with supplier-specific data and setting ambitious targets for emissions reductions
Redesigning products and reconsidering geographical sourcing strategies to optimize for CO2
Cofunding abatement measures and educating suppliers on how to implement low-carbon solutions
Engaging in industry ecosystems to share best practices and create a demand signal for green products
Aligning incentives internally to ensure that decision makers focus on lowering emissions
Quotes
Nigel Topping, the UNFCCC's high-level climate action champion, said: "Supply-chain decarbonization will be a 'game changer' for the impact of corporate climate action. Addressing Scope 3 emissions is fundamental for companies to realize credible climate change commitments."
Dominic Waughray, managing director, World Economic Forum, said: "This important report shows how companies have the opportunity to make a huge impact in the fight against climate change by also decarbonizing their supply chains. The interaction between governments and companies to seize this opportunity is an important one. We welcome more leaders to join and help build momentum on this important agenda."
Patrick Herhold, a report coauthor and managing director and partner at BCG's Centre for Climate Action, said: "The argument that costs are a major barrier to reducing emissions is increasingly flawed—around 40% of the emissions across the eight major supply chains we analyzed can be eliminated with measures that bring cost savings or are at costs of less than €10 per ton of CO2 equivalent. Increasing process efficiency and the use of recycled materials, as well as buying more renewable power, provides companies with major climate gains at very low costs."
Driving Growth Using 'Practical Wisdom': Japan's Perspectives
In response to the COVID-19 crisis, the World Economic Forum has taken an initiative to create a more sustainable and resilient world. Further to the regular dialogues held on managing the crisis and shaping a positive post-COVID world, the Regional Action Group for Japan (RAGJ), a community of leaders engaged with the World Economic Forum, published a report "Driving Growth Using 'Practical Wisdom': Japan's Perspectives"
The report suggests that the country should create a well-structured, forward-thinking society based on sustainability, inclusivity and resiliency through four pillars: attitude, business culture, economy, and the global collaboration framework. The report also suggests that Japanese leaders can implement the concept by drawing on the country's "practical wisdom," or its long tradition of practicing stakeholder-based capitalism, sustainable business models, disaster resilience, and the championing of environmental values.
"There is an urgent need for global stakeholders to cooperate in simultaneously managing the direct consequences of the COVID-19 crisis. It is of great significance for the World Economic Forum that Japanese leaders came together to propose what it takes for the country, as well as for the international community, to improve the state of the world. Japan's perspectives, laid out in the report, are one of the first responses to our call to present a vision of that guides us through the post-COVID future," said Makiko Eda, Chief Representative Officer, World Economic Forum, Japan.
"The current crisis requires us to revisit the status quo of every aspect of society. At the same time, it presents us with a unique opportunity to accelerate necessary reforms to shape a better future," said Nobuhiro Hemmi, Partner and Chief Strategist, Deloitte Japan, who supported the organization of the discussion of the RAGJ. "Capitalizing on this momentum, Japanese leaders are committed to making long-lasting impacts to society while fostering engagement with the public and communities around the world. I hope that the report serves as a catalyst in implementing 'great resets' that help shape the post-COVID future," he added.
The report proposes that Japan draws on its "practical wisdom" in its effort to resetting four areas:
Attitudes: To address systemic challenges such as sustainability and climate change, leaders must abandon wishful thinking that such a task will be easy. Three approaches should help this shift: sharing a greater sense of urgency among officials, businesses, and the public; accelerating necessary reforms for a long-lasting impact on public trust; and addressing unresolved issues to usher in a new era for Japan.
Business Culture: Leaders should transform their own businesses' behavior, moving the focus away from their own successes in favor of contributing to the common good. Three steps are proposed: growing truly purpose-driven businesses for long-term value generation; upgrading community and environmental solutions via digital leapfrogging; and promoting diversity and inclusion to revitalize the leadership.
Economy: Japanese leaders must transform the economy system, shifting the emphasis away from shareholders to stakeholders. Three measures should support the shift: redefining economic success; striking a shareholder-stakeholder balance to reframe economic focus; and shifting investor focus from short-term returns to long-term value creation.
Global collaboration framework: Japan must rebuild the bonds of global cooperation by growing out of its traditional role as a rule-follower and becoming a rule-shaper. This is made possible by three approaches: adjusting or adopting rules to create a new era of cooperation; renewing global trade systems; and serving as a great mediator for transnational cooperation.
IEA: take urgent action to cut methane emissions from oil and gas sector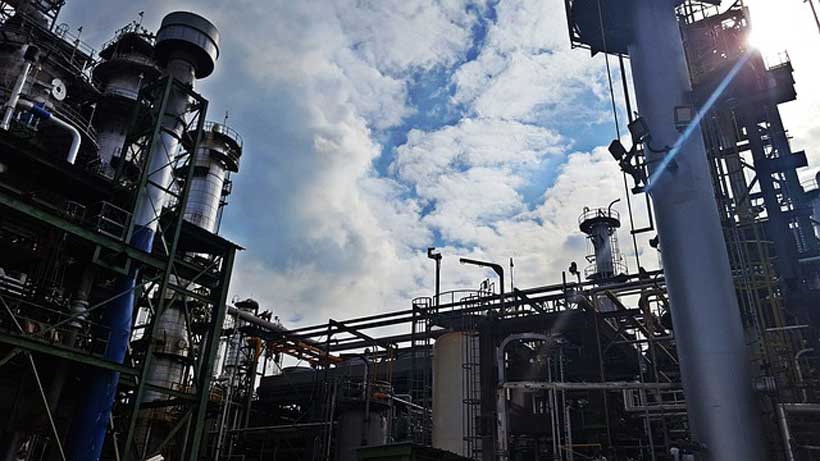 Methane emissions from the global oil and gas industry fell by an estimated 10% in 2020 as producers slashed output in response to the historic shock of the Covid-19 crisis, the International Energy Agency said today, warning that these emissions could rebound strongly without greater action by companies, policy makers and regulators.
Methane is a much more potent greenhouse gas than carbon dioxide (CO2) and makes a major contribution to global warming. According to the IEA's 2021 update of its Methane Tracker, oil and gas operations worldwide emitted more than 70 million tonnes of methane into the atmosphere last year. This is broadly equivalent to the total energy-related CO2 emissions from the entire European Union.
The new IEA analysis indicates that a large part of the drop in methane emissions in 2020 occurred not because companies were taking more care to avoid methane leaks from their operations, but simply because they were producing less oil and gas. As such, there is clearly a risk that this downward trend will be reversed by an increase in production to fuel a rebound in global economic activity.
"The immediate task now for the oil and gas industry is to make sure that there is no resurgence in methane emissions, even as the world economy recovers, and that 2019 becomes their historical peak. There is no good reason to allow these harmful leaks to continue, and there is every reason for responsible operators to ensure that they are addressed," said Dr Fatih Birol, the IEA Executive Director.
"Alongside ambitious efforts to decarbonise our economies, early action on methane emissions will be critical for avoiding the worst effects of climate change. There has never been a greater sense of urgency about this issue than there is today, said Dr Birol. "To help accelerate these efforts, the IEA is today releasing a 'how-to' guide that governments and regulators can use to bring down methane emissions from oil and gas operations."
IEA analysis highlights that reducing methane emissions is very cost-effective for oil and gas companies. Unlike CO2, there is already a price for methane everywhere in the world – the price of natural gas. This means the costs of improving operations or making repairs to prevent leaks can often be paid for by the value of the additional gas that is brought to market.
"We believe that industry must act, visibly and quickly," Dr Birol said. "But there is also a strong role for government policies; to incentivise early action by companies, push for transparency and improvements in performance, and support innovation in getting results."
The new IEA report, Driving Down Methane Leaks from the Oil and Gas Industry: A Regulatory Roadmap and Toolkit, offers a step-by-step guide for anyone trying develop or to update regulation on methane. Its advice draws on analysis of how more than 50 countries, states or provinces – from the United States to Nigeria, from Iraq to China and Russia – have tackled methane emissions from a regulatory perspective.
"In this crucial year for climate action leading up to COP26 in Glasgow in November, this is the moment for governments to raise ambitions not only on CO2 but also on methane," Dr Birol said. "One important avenue, especially for countries with large oil and gas sectors, will be to include commitments on methane in their new or updated pledges in advance of the COP meeting. This is also the moment for companies to put all their weight behind this effort."
The case for action is not just environmental or reputational. There are increasing signs that consumers are starting to look carefully at the emissions profile of different sources of gas when making decisions on what to buy. A gas producer without a credible story on methane abatement is also one that is taking commercial risks.