COVID-19 stoking xenophobia, hate and exclusion, minority rights expert warns
Combatting the COVID-19 pandemic must also include stamping out what one independent human rights expert has called the "darker sides" of the disease: verbal and physical attacks against Chinese and other minority communities, and excluding them from access to healthcare.
"COVID-19 is not just a health issue; it can also be a virus that exacerbates xenophobia, hate and exclusion," said Fernand de Varennes, the UN Special Rapporteur on minority issues, in a statement issued on Monday.
He reported that politicians and groups are exploiting fears surrounding the disease to scapegoat certain communities, leading to a rise in violence against them.
This has included physical attacks against Chinese and other Asians, hate speech blaming Roma and Hispanics for the spread of the virus, and calls by some political leaders for migrants to be denied access to medical services.
Safeguard human rights
Mr. de Varennes said countries need to show that the human rights of all people must be protected, particularly the most vulnerable and marginalized.
"Combatting the epidemic requires tackling its darker sides. Firm actions by States and all of us to safeguard the human rights of the most vulnerable and marginalised, including minorities, indigenous communities and migrants, are urgent and necessary", he stressed.
More than 200 countries have reported cases of the new coronavirus disease, which first emerged in Wuhan, China, last December.
There were 638,146 cases globally as of Sunday, and more than 30,000 deaths, according to data from the World Health Organization (WHO).
"The coronavirus outbreak endangers the health of all of us, with no distinction as to language, religion or ethnicity. But some are more vulnerable than others", said Mr. de Varennes.
He urged people everywhere to resist the rise in discriminatory and hate speech against Asian and other minorities by using the hashtag #IAmNotAVirus on social media.
Protect people in prisons, detention centres
Meanwhile, authorities are being urged to consider measures to mitigate COVID-19 risk in places such as prisons, immigration detention facilities, closed refugee camps and psychiatric institutions.
The UN Subcommittee on Prevention of Torture issued the advice on Monday, in a call to protect people deprived of their liberty during the pandemic.
"Governments have to take precautionary measures necessary to prevent the spread of infection, and to implement emergency measures to ensure detainees have access to appropriate levels of health care and to maintain contact with families and the outside world", said Sir Malcolm Evans, the Committee Chairperson.
Measures include reducing prison populations by allowing early or temporary release of low-risk offenders, and extending the use of bail for all but the most serious cases.
Pandemic pushing people 'even further behind'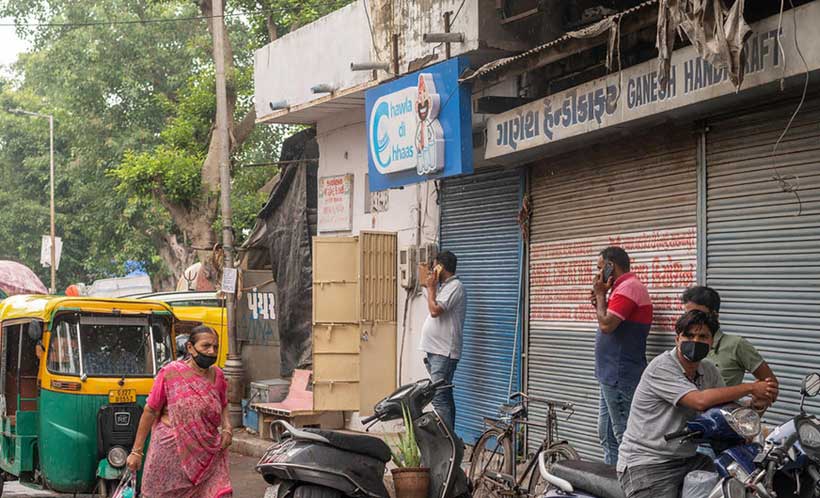 As the COVID-19 pandemic gathers pace, people worldwide are "being left behind – or pushed even further behind", the UN High Commissioner for Human Rights warned on Friday.
Delivering a global update to the Human Rights Council, Michelle Bachelet said people everywhere were being excluded from not only development, but also opportunities.
At the same time, civil society activists were being denied the right to voice opposition to government.
"This makes us all weaker", she told the virtual meeting. "It heightens grievances that are destabilizing. It means we miss perspectives and expertise that could inform and strengthen our initiatives. It shields corruption and abuses, by silencing feedback."
Engage the public
While acknowledging the major health and financial challenges facing governments in the pandemic, the rights chief underlined that "a country's people are its leader's finest and most important resource" and must be involved in policy making.
"Participation is a right – and it is also a means that ensures better, more effective policy," she said. "To help heal harms, bridge deep fractures, and lead change that meets expectations, every society, and every leader, needs to engage the public's participation, fully and meaningfully."
The High Commissioner's speech addressed human rights issues in some 50 countries.
Improve social protection
She welcomed the cessation of hostilities in the Nagorno-Karabakh conflict zone, announced in November by the leaders of Azerbaijan, Armenia and the Russian Federation, and called for investigations into all alleged violations that occurred during fighting there.
Moving to Asia and the Pacific, Ms. Bachelet encouraged governments to improve social protection systems as the pandemic has shown their value. On average, countries devote less than two per cent of GDP to social protection, compared with the global average of 11 per cent, she said.
The UN rights chief addressed the "serious concentration" in civic space across Southeast Asia, including what she described as "the alarming situation" in Myanmar, where the military seized power at the beginning of the month.
Turning to India, she said ongoing protests by thousands of farmers in India highlight the importance of having laws and policies based on consultations with concerned parties.
"Charges of sedition against journalists and activists for reporting or commenting on the protests, and attempts to curb freedom of expression on social media, are disturbing departures from essential human rights principles", she added.
Tackle remaining issues
In the Americas, Ms. Bachelet welcomed "broad new measures" to tackle structural inequalities and racism in the United States, which include action to redress racially discriminatory federal housing policies.
"We also welcome new steps to end several migration policies that violated the human rights of migrants and refugees, including executive orders to end the family separation policy. I encourage further measures to tackle remaining issues, such as the massive detention of migrants, through the implementation of alternatives to detention", she added.
A decade on from the "Arab Spring", many countries in the Middle East and North Africa continue to suffer very serious inequalities, as repressive policies have been strengthened in some cases.
"Despite these setbacks, I remain optimistic that justice and human rights can be realized across the Middle East and North Africa – and that progress in this direction will ensure deep and lasting progress for development and peace," Ms. Bachelet said.
Syria's 'grim anniversary'
Next month will mark 10 years since the start of the Syrian crisis, which the High Commissioner called a "grim anniversary". She expressed hope that the Constitutional Committee will realize "tangible progress" and that the international community will work to bridge divides while also putting the needs of Syrians first.
Ms. Bachelet underscored that humanitarians and human rights workers must have immediate access to the Tigray region of Ethiopia, where government and regional forces have been clashing since November. She said credible investigations into allegations of violations such as mass killings, extrajudicial executions and other attacks on civilians are critical.
The human rights chief warned that the conflict in Tigray, coupled with rising insecurity in other parts of Ethiopia, could have serious impact on regional stability and human rights, underlining the need for a peaceful solution.
UN Security Council demands COVID-19 vaccine ceasefires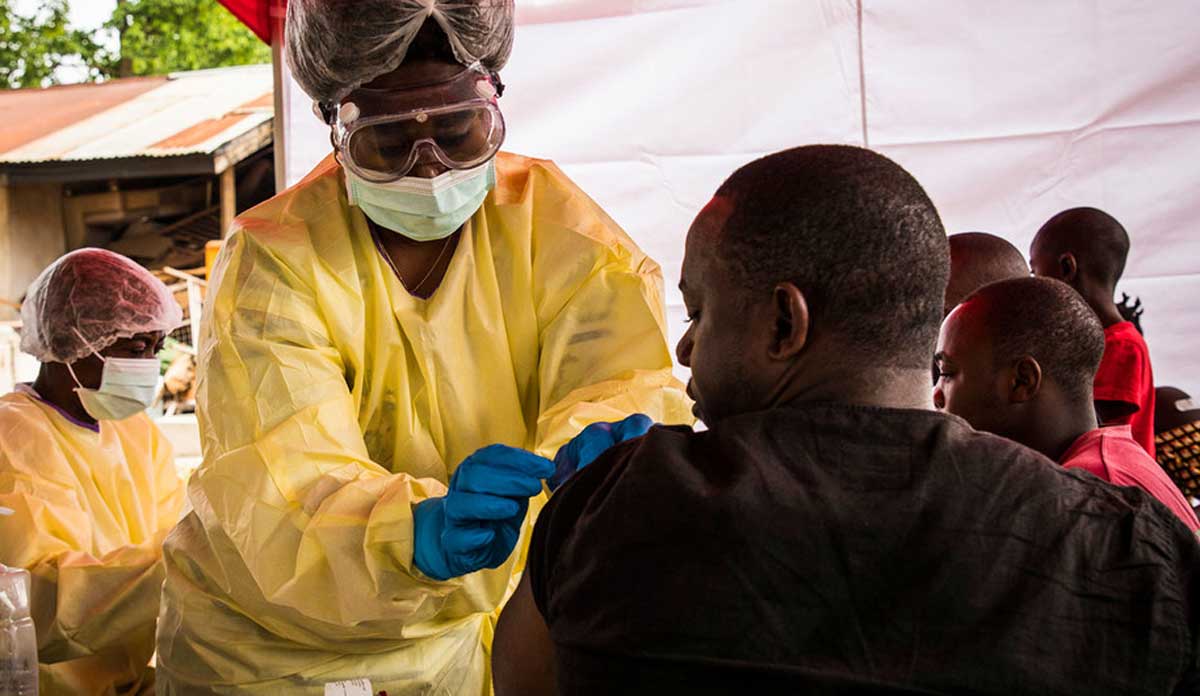 The UN Security Council on Friday unanimously passed a resolution calling on all Member States to support a "sustained humanitarian pause" to local conflicts, in order to allow for COVID-19 vaccinations. Briefing journalists afterwards, World Health Organization (WHO) chief Tedros Adhanom Ghebreyesus argued that more could be done.
While welcoming the historic resolution and upholding the importance of vaccine equity, he said that "concrete steps should be taken" to waive intellectual property rights to increase vaccine production "and get rid of this virus as soon as possible".
"The virus has taken the whole world hostage", Tedros said. "The UN Security Council can do it, if there is political will".
The Council resolution calls for review of specific cases raised by the UN, where access to vaccinations is being hampered and to "consider what further measures may be necessary to ensure such impediments are removed and hostilities paused."
Vaccine deliveries
Tedros noted that Côte d'Ivoire had received its first doses of the COVID-19 vaccine with more to be shipped to other countries in the days and weeks ahead – with the goal of getting vaccination underway in all countries within the first 100 days of the year.
Crediting the UN-led vaccine initiative COVAX, he said that fragile progress has been made, but that vaccine supplies and distributions must be accelerated.
However, he warned against bilateral deals with manufacturers producing vaccines that COVAX is counting on.
"I understand full well that all governments have an obligation to protect their own people. But the best way to do that is by suppressing the virus everywhere at the same time", underscored the WHO chief.
"Now is the time to use every tool to scale up production, including licensing and technology transfer, and where necessary, intellectual property waivers. If not now, then when?", he added.
Yemen: 'Opportunity for peace'
In a bid for more funding, the WHO chief said that Yemen remained the world's largest humanitarian crisis, with more than 20 million people desperately needing assistance. Some five million are at risk of famine, while half a million children under-five risk death without urgent treatment and the continuing spectre of COVID-19.
This current crisis comes at a time, after years of conflict, when there is now a real opportunity for peace in Yemen. We have to act on it", he said, urging donors to generously support the 2021 Response Plan for $3.85 billion during a High-Level Pledging Event next Monday.
Strategic Preparedness 
Meanwhile, on Wednesday, WHO officially launched its Strategic Preparedness and Response Plan (SPRP) for 2021.
It builds on achievements, focuses on new challenges, such as mitigating risks related to new variants, and considers the road towards the safe, equitable and effective delivery of diagnostics and vaccines as part of the overall strategy to successfully tackle the pandemic, according to the WHO chief.
"The 2021 SPRP outlines how WHO will support countries in meeting these objectives, and the resources we need to do it", he said.  
Proud son of Ethiopia
During a separate ceremony, Tedros said he was "deeply humbled" to receive the African Person of the Year award.
"I do not accept this award only on my own behalf, but on behalf of my colleagues at WHO, who work every day, sometimes in difficult and dangerous situations, to protect and promote the health of Africa's people, and the world's", he said.
Belarus human rights situation deteriorating further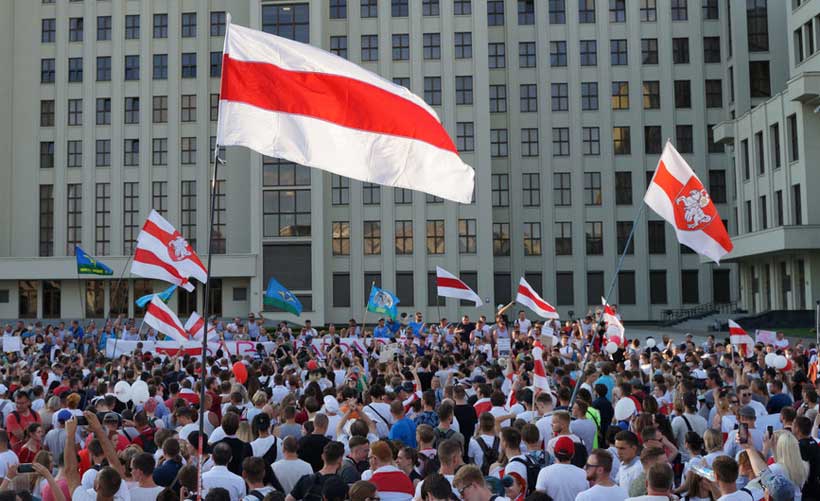 A "systematic crackdown" against dissent in Belarus is continuing, months since the country's disputed presidential election last year, UN rights chief Michelle Bachelet has told the Human Rights Council.
In comments to the Geneva forum on Thursday, the High Commissioner for Human Rights insisted that curbs on demonstrators had got worse since last August's poll returned President Alexander Lukashenko to office.
Those protests had led to "mass arbitrary arrests and detentions" of largely peaceful demonstrators, along with "hundreds of allegations of torture and ill-treatment", Ms. Bachelet said, before noting that "not one of the hundreds of complaints for acts of torture and ill-treatment" had been investigated.
The High Commissioner highlighted concerns about Government proposals which would reportedly "enable harsher punishments" for those taking part in peaceful demonstrations from now on.
To date, nearly 250 people have received prison sentences on allegedly politically-motivated charges context of the 2020 presidential election, Ms. Bachelet said.
'Unprecedented' human rights crisis
The OHCHR report "covers serious violations" of rights between 1 May and 20 December last year. "The events that unfolded before and immediately after the election have led to a human rights crisis of unprecedented dimension in the country", added Ms. Bachelet.
All of the violations detailed "committed with impunity, created an atmosphere of fear", she said, noting the further deterioration since December.
She said journalists were being increasingly targeted, "and human rights defenders both institutionally and individually. Just last week, large-scale searches of human rights defenders, journalists, and organizations such as the Belarusian Association of Journalists and Viasna (A Minsk-based human rights centre) were conducted, reportedly in connection with criminal investigations for 'mass disorder'".
Release innocent protesters
She told the Council it was "essential for the future of the country that respect for human rights, and the broadest possible civic space, be established. All those who have been detained for peacefully exercising their rights should be released."
The rights chief called for "thorough, effective, credible and transparent investigations" into all the allegations of serious violations, with perpetrators being brought to justice, as well as an "immediate end" to the Government policy of harassment and intimidation of civil society and media workers.
"I further recommend comprehensive reform of the national legal framework", she concluded. "Our report includes specific recommendations, which address key systemic issues, including with respect to fair trials, due process and the independence of the judiciary."