COVID-19 stoking xenophobia, hate and exclusion, minority rights expert warns
Combatting the COVID-19 pandemic must also include stamping out what one independent human rights expert has called the "darker sides" of the disease: verbal and physical attacks against Chinese and other minority communities, and excluding them from access to healthcare.
"COVID-19 is not just a health issue; it can also be a virus that exacerbates xenophobia, hate and exclusion," said Fernand de Varennes, the UN Special Rapporteur on minority issues, in a statement issued on Monday.
He reported that politicians and groups are exploiting fears surrounding the disease to scapegoat certain communities, leading to a rise in violence against them.
This has included physical attacks against Chinese and other Asians, hate speech blaming Roma and Hispanics for the spread of the virus, and calls by some political leaders for migrants to be denied access to medical services.
Safeguard human rights
Mr. de Varennes said countries need to show that the human rights of all people must be protected, particularly the most vulnerable and marginalized.
"Combatting the epidemic requires tackling its darker sides. Firm actions by States and all of us to safeguard the human rights of the most vulnerable and marginalised, including minorities, indigenous communities and migrants, are urgent and necessary", he stressed.
More than 200 countries have reported cases of the new coronavirus disease, which first emerged in Wuhan, China, last December.
There were 638,146 cases globally as of Sunday, and more than 30,000 deaths, according to data from the World Health Organization (WHO).
"The coronavirus outbreak endangers the health of all of us, with no distinction as to language, religion or ethnicity. But some are more vulnerable than others", said Mr. de Varennes.
He urged people everywhere to resist the rise in discriminatory and hate speech against Asian and other minorities by using the hashtag #IAmNotAVirus on social media.
Protect people in prisons, detention centres
Meanwhile, authorities are being urged to consider measures to mitigate COVID-19 risk in places such as prisons, immigration detention facilities, closed refugee camps and psychiatric institutions.
The UN Subcommittee on Prevention of Torture issued the advice on Monday, in a call to protect people deprived of their liberty during the pandemic.
"Governments have to take precautionary measures necessary to prevent the spread of infection, and to implement emergency measures to ensure detainees have access to appropriate levels of health care and to maintain contact with families and the outside world", said Sir Malcolm Evans, the Committee Chairperson.
Measures include reducing prison populations by allowing early or temporary release of low-risk offenders, and extending the use of bail for all but the most serious cases.
Global Experts To Convene Online To Discuss Values In A Post-Covid World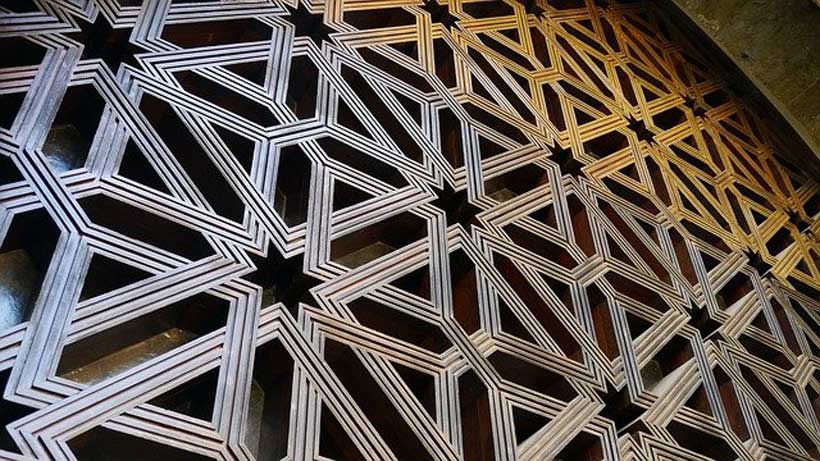 Leading Islamic scholars and experts from around the world, representing government and civil society will convene online to attend the seventh assembly of the Forum for Promoting Peace in Muslim Societies being held between the dates of December 7-9.
The Forum for Promoting Peace in Muslim Societies is led by Shaykh Abdullah bin Bayyah, President of the Higher Academic Council at the new Mohammed bin Zayed University for Humanities in Abu Dhabi, under the patronage of His Highness Sheikh Abdullah bin Zayed Al Nahyan, UAE Minister for Foreign Affairs and International Cooperation.
The Forum draws upon religious leadership and expertise to enter into productive conversations with academics, politicians, economists, and scientists about futures that are more peaceful, more secure, and more inter-connected for all humankind.
The title of this years Forum is "Human Values After Corona: Reviving Virtue in Times of Crisis." It will examine how cooperation between nations, their people, and followers of the world religions can promote global peace and the welfare of all. The conference will emphasize the commonality or shared nature of humankind's destiny at this crucial time. The conference will be unparalleled in its breadth this year hosting the most diverse panel of speakers spanning cultural, academic, governmental, and civic society fields in open conversation and with a shared commitment to positively influence the crisis' present unfolding and alleviation.
The Forum will also discuss the healthcare dimensions of this pandemic and its effects upon mental health, especially given that the preservation of the human intellect is one of the overarching concerns of Islamic sacred law. Moreover, the guests will discuss how humanity may join hands across cultures and religions to create a new world that is human-centric and which prioritizes humanity's wellbeing over other interests. Participants will also discuss the present economic crisis and the ethics of solidarity, as well as prospects for how the New Alliance of Virtue – signed by representatives of the world's religions in Abu Dhabi last year – may be utilized in the process of our world's upcoming 'rebirth'.
Notable attendees will include: the Archbishop of Canterbury Justin Welby, Ambassador Sam Brownback, US Ambassador for International Religious Freedom, Rabbi Ephraim Mirvis Chief Rabbi of the UK, Professor Azza Karam,, Mr. Robert Wexler, Shaykh Mustafa Ceric, HE Noor-Ul-Haq Qadri, From Michael Sandel, Prof Sir Michael Marmot, Dr William Vendley, and Professor Melissa Rogers, Rehman Chishti MP, and Shaykh Hamza Yusuf of Zaytuna College.
The pandemic is fuelling slavery and sexual exploitation, UN experts warn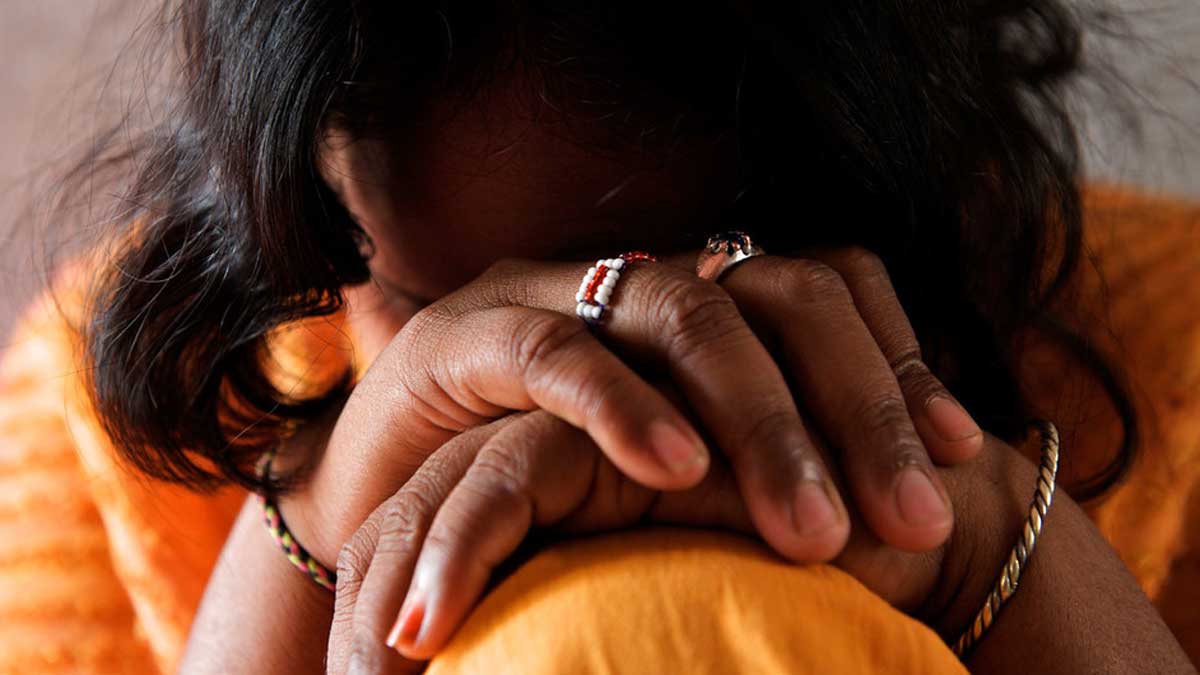 The COVID-19 pandemic has played into the hands of slavers and traffickers and requires stronger government measures to prevent exploitation of vulnerable people, more than 50 independent UN human rights experts said in a statement on Monday.
There was a direct link between the pandemic, socio-economic vulnerability and the risk of exploitation, they said. Exploitation could mean forced labour, including the worst forms of child labour, or being sold, trafficked and sexually exploited.
Governments and businesses should recognise how the loss of jobs, income or land could put vulnerable groups at greater risk, such as people already facing discrimination on grounds of sex, race, age, disability, religion, nationality and economic status, and people without basic services such as sanitation and education.
"If workers don't receive adequate economic, social and other support from governments, without discrimination on grounds of migration and other status, they face serious risk of exploitation, including being subjected to slavery, servitude, forced or bonded labour, or trafficking in persons", the statement said.
"In this regard, we are concerned that these practices have increased in the past months. In some cases, victims are further subjected to ill-treatment, torture, or even disappearance when they are prevented from informing as to their fate and whereabouts and put outside the protection of the law."
Signatories to the statement included many Special Rapporteurs and Working Groups –independent experts who report to the UN Human Rights Council – as well as the Board of Trustees of the UN Voluntary Trust Fund on Contemporary Forms of Slavery, which was set up by the UN General Assembly in 1991.
Governments must do more to protect victims
They said governments must increase their efforts to identify and protect victims of slavery and trafficking, ensuring their access to essential health services, including reproductive health services, psycho-social counselling, legal assistance, vocational training, income-generating support and remedies without discrimination.
Governments should also try to remove social and employment inequalities that can make some people more at risk of slavery and exploitation, while international solidary was needed to ensure child protection was adequately funded, the human rights experts said.
"We call upon Member States and other entities to address the structural causes that contribute to slavery and exploitation and continue providing support to those offering comprehensive assistance to victims, including through contributions to the UN Voluntary Trust Fund on Contemporary Forms of Slavery, which will celebrate its 30th anniversary next year", they said.
The statement's first signatory, Tomoya Obokata, the Special Rapporteur on contemporary forms of slavery, plans to hold a webinar on Tuesday to discuss aid for racially discriminated groups subjected to slavery during the global pandemic.
The statement was issued ahead of the International Day for the Abolition of Slavery on 2 December, which marks the day in 1949 that the United Nations General Assembly adopted the first Convention to fight human trafficking.
The Special Rapporteurs and Working Groups are part of what is known as the Special Procedures of the Human Rights Council. The experts work on a voluntary basis; they are not UN staff and do not receive a salary. They are independent from any government or organization and serve in their individual capacity. 
Human rights breaches in Belarus, Ethiopia, and Algeria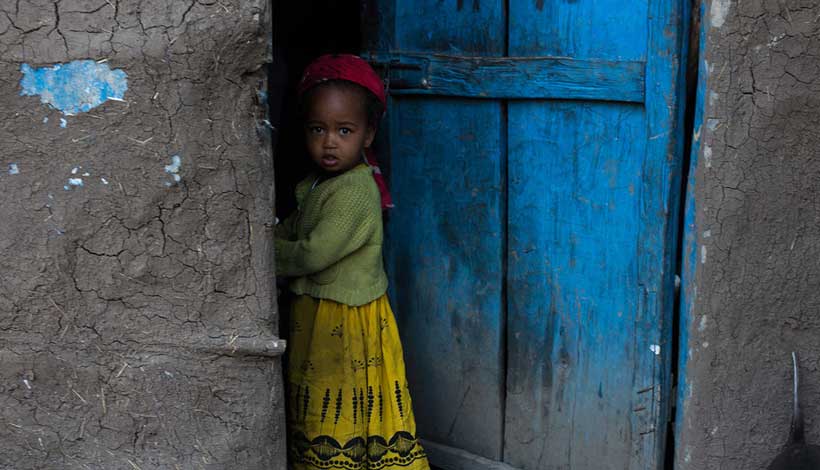 On Thursday, the European Parliament adopted three resolutions taking stock of the human rights situation in Belarus, Ethiopia, and Algeria.
Human rights violations in Belarus, in particular the murder of Raman Bandarenka.
Parliament condemns in the strongest possible terms the murder of Raman Bandarenka in Belarus, and expresses its condolences to his family and to all families who have lost loved ones as a result of the repression of Aliaksandr Lukashenka's regime.
Mr Bandarenka, a 31-year-old art teacher, was brutally beaten on the evening of 11 November by a group of plain-clothed men in masks who reportedly had close ties to the regime. Mr Bandarenka was taken into detention where he was subjected to further beatings. He later died as a result of his injuries.
MEPs demand prompt, thorough, and independent investigations into his death and the protest-related deaths of other Belarusian civilians. They reiterate their support for the protesters' demands for freedom, democracy, dignity, and the right to choose their own destiny, while condemning the ongoing human rights violations, intimidation, and disproportionate use of force by the authorities towards peaceful demonstrators.
The text was adopted by 613 votes in favour, 41 against and 35 abstentions.
The situation in Ethiopia
MEPs are deeply concerned by the current armed conflict between the federal government of Ethiopia and the regional administration of Tigray led by the Tigray People's Liberation Front (TPLF), including the ongoing violence and allegations of serious breaches of fundamental human rights. They call on both parties to commit to an immediate ceasefire and to settle political differences by democratic means within the framework of the country's constitution.
The resolution deplores the loss of life and killing of innocent civilians and the extrajudicial killings, regardless of their perpetrators. Parliament implores Ethiopia's central government and the TPLF to take immediate action to deescalate the conflict and criticises the severe restrictions preventing humanitarian workers from accessing the area.
The text was adopted by 643 votes in favour, 5 against and 46 abstentions.
Human rights abuses in Algeria, in particular the case of journalist Khaled Drareni.
Parliament strongly condemns the escalation of arbitrary and unlawful arrests, detentions, and judicial harassment of journalists, human rights defenders, trade unionists, lawyers, civil society, and peaceful activists in Algeria. It also urges the Algerian authorities to immediately and unconditionally release journalist Mohamed Khaled Drareni and all those detained and charged for exercising their right to freedom of expression.
In August, Mr Drareni – a correspondent for TV5 Monde – was sentenced to three years in prison and fined 50 000 Algerian dinars for filming police attacking demonstrators in Algiers. He was formally charged with 'inciting an unarmed gathering' and 'undermining the integrity of national territory'. In September, his sentence was reduced to two years on appeal.
MEPs reiterate their call on the Algerian authorities to stop all forms of intimidation, criminalisation, or the arbitrary detention of critical voices such as journalists, bloggers and human rights defenders. They insist that appropriate steps be taken to guarantee for all the right to freedom of expression, association, and peaceful assembly. The resolution was adopted by 669 votes in favour, 3 against and 22 abstentions.