The voices are inside my head. Calling to me. Speaking in ancient tongues. They talk and talk and talk. The damage is done. The damage is done. I wanted a child while I was still young. They think of science in masculine terms. The humanities and creative writing in feminine terms. There's a gap for you. There's an excursion into the remembering mind. The shaking woman's interesting double life. I think of the anatomy of my loneliness. How everything in life is a mystery. I am waiting for sleep to take control of my aching limbs, my physical form. I invest the past into the insomnia, for no fight is worth it. What are we fighting for anyway? He's not here, they're not here. No one can hurt me now. Marilyn, the hunter. Diana, the hunted. I want to live before planting love. Your fingers feel like ice slipping to the bones of me. They thread my bones to my being. Give hope to my flesh. Now I just want to live, but there are days when I am tired of wanting to live. The washing flutters in the breeze, men and woman have been kind to me, and I have a lust for the gulf between us, how I've imagined you my entire life. Country of Adam's rib, country of blood, stone and wine. Her teeth bite into my pose. There's my unbearable sadness. Watching you satisfies me. I go all cold sometimes. The tiredness, the energy. In a perfect world you would have been free. You would have set me free. Your womb fashioned me. So, I write for the passionate outsider. The woman displaced. The female dispossessed who lives from one day to the next in psychological extremes. I am that woman displaced like Jean Rhys. I am the dispossessed female. And the woman that I love, whose womb fashioned me is my mother's.
I think of all the time we have wasted sibling. All the love that is gone. My loneliness grows like plant sap. Like water in wild places. All the fight has left me as I chase the sea. I wake, I chase the sea. Rabbit is gone. Don't tell me about your secrets. Don't tell me about your love, sibling. Leave me like you have always left me. Leave me standing here by the bright lights of this city by the sea. I always wanted your love. You were always high on life. The extrovert with friends. You erased me from your life so effortlessly. From your kingdom. I think we have said it all. The love is gone. Gone from your world. Gone from my life. They say I have a death wish. I'm hungry for it. The ghost of my spirit is hungry for it. It is cold here. Winter is coming on strong on this radar. This illusion sticks around like the Seine. I wish I was ghost dropping off this radar. I feel sick. You make me sick. I lost the proof. I think of all that I have sacrificed. Think of myself as crime and victim. Sibling, you've found love. We're passed the object of forgiveness. Nothing I can do about it. You're the daughter of the Czech Republic. Let me take you to the low of the city. I am wearing my glasses. Keeping my attitude. I think of your German boyfriend with his artistic fingers, sensitive face. How again someone else replaces me in your life. Bipolar takes all. Bipolar thinks that love is evil, that love means war. My mother never brought me sanitary napkins in the hospital. Never brought me clothing to wear. I walked around like a zombie. When she came, she spoke to the other patients there at the hospital. Looking for a friend in a stranger. She left me alone. Standing there. I was her mirror image.So bulimia and anorexia nervosa found me.
She holds all the power, all the cards. The woman who ate everything. I never had your heart. This takes some time to explain. Let me understand you. Let me understand this. Out of reach, you're always keeping busy. I'll always be the same. When I was in love, I was in love with my own shadow. My heart's bruised. I think all the time of how close to death I was. The renal unit at the Livingstone Hospital. My life is the diary of a volunteer. On the imagined wings of a bird in flight, I come to you. This message comes to you. This love letter comes to you, my mother. Theories have long since disappeared. The image of the soul. The twin image of our soul has vanished Nothing gets better here on this side of the world. I don't see myself in the mirror anymore. It is only my pride, your ego that lends itself to a new philosophy of the advanced world. I'd like to leave the world random. But I no longer want to examine the past, aftermath, aftershock shielding the echo of the shadow, my bruised shadow. We have nothing to say to each other anymore Only the visions remain. The words are all gone now. You grow out of it. No, not the bipolar. The vision you had of yourself in high school. Where you would be five years down the line, a decade. It is just me giving up my consciousness for another. You grow out of the authentic. It is coming back to me. The collect calls I made home from the hospital. Abandoned there. Younger, I was arrogant. Life was so easy, comfortable, happy. Not anymore. I wish I could say I have achieved my personal goals, fulfilled all my wildest dreams. What am I holding onto? The self that is a soulless misanthrope. The universe is amplified. Birdsong in the air. The leaf falls. It is just gravity.
And because of the violence against me, I have zero tolerance for violence. And because of the mental cruelty against me, I have zero tolerance for mental cruelty. They have defeated me.
The family, the cousins, the aunts and the uncles. I am done looking for love in a home that puts me up against the wall. I am lethargic now. Not wanting to talk. Not wanting to talk to anyone. I am on my own now. Alone. All I have is loneliness. That's the kind I am. The voices say, Petya Dubarova, to stop talking so much and to become a good listener, an effective listener, an efficient communicator. Revealing the purpose and value of others as God sees fit, as I connect with the universe. To transcend the negative, the voice tells me Petya, I also have to transcend the pain of the universe, the loneliness of the universe. I have to remember birth, rebirth, saturation. I have to move on from one phase of personal growth to the next level. From maturity and the confidence of maturity, to death. But it is difficult and tiring to be forgiving of myself, to be grounded in self-love and the world around me dearly, or, for life. And then there's this nourishing sense of spirituality that strengthens me daily. I am a stranger waiting for the train worshiping sharp objects eating eggs, chicken and soup. I live in a dark house born of green figs in September on a Sunday afternoon. A dark house born of a writer in a cage sheltered and protected by the light from all the activities of harm. While watching the first snow of a June winter, with the falling snow the road inside finds bipolar me again. High on life. Low on life. Numb on life. Dead to life. And then I realise I am never going to see uncle Rabbit again.
Ever. He died on a Thursday evening of a heart attack in a hospital room while I exhaled a pose. While I overcame my evolution at home typing out my third novel. I have the fear of love, of falling in love on my side, of sexual intimacy, of being made to feel vulnerable in front of another person. I am crashing. I am crashing into the waves chasing the sea of Petya Dubarova, and there will always be those who lecture me. I think the world, and my siblings have done me toxic in. And I remember the day my sibling's girlfriend showed me her tattoo. He must have a thing for a girl with tattoos. I don't know. We aren't close anymore. What happened in my own father's life is happening now in my own. The estrangement from the middle earth of the inner family, of the immediate family. I make cinnamon toast or eat peanut butter straight from the jar with a butter knife, and I try not to think of writing confessional poetry, or, the fact that I'm not loved by sibling, or, cousin, or, aunt, or, uncle, or, distant relative. I show them my rewards like arrows. Only I see the columns of light in my arrows. Yes, I'm done in. I'm done in. I'm going nowhere. I'm going everywhere. Jagged little pill in my mouth. Rush of water down my elated throat. I really wanted to see her tattoo. Why, oh, why am I so surprised that she gladly showed it to me. Bipolar has made me frightened of everything. Of landing on the ash heap like other people's sorrows. I think of my own sorrows. I'm left thinking of how important it is to keep correspondence, journals and copies of your work. I think of my own father and mother living out this kind of perfect life.
My mother had a spacious house, they had two cars, and she had to raise three children. Two daughters and a son. She didn't teach me to have that. To invest my life in children. To invest my life in sons and daughters. I know my roots and they go deep like a ninja-warrior. Now I find myself living vicariously through Dorothy Parker, and Maya Angelou. I think of the mute wind. I think of the constant rain at my window. I think of what I see when I see wildflowers. Cemeteries, ghosts, the apparitions, the voices in my head, hallucinations. There are days when I am just writing to get by. I keep telling myself it is not hopeless. All is not hopeless. That this life is what I have been given. My siblings think they know it all about bipolar. Even more than me. I can't understand a word that that they possess about mental illness. They give it to me, not as a gift, but as something to control. I think of the difficulties of my father. The difficulties of a young mother having to accept a manic-depressive husband. Nobody caught me when I fell. Contradictions keep me busy for a while. I try too hard in relationships. I was a teenage runaway falling away to the waterfront of hospitalisation. The perspective was clear. The view of my life settled. I had the beauty of language. It gave me inter-connectedness. The relationship I wanted. I was a sailing boat that caught the wind. On my way. On my way. Then the mania would come, or, the clinical depression, or, the attempt to take my own my life, or, the suicidal thought, and I would be derailed again from the perfect life that I had lived before. I would be abandoned and forgotten by my mother.
I would be abandoned and forgotten by my siblings, by relatives who told me that they wished they could be of more assistance, but they had their own problems, or, uncles and aunts would just ignore me. With the onset of mental illness in adolescence, my life became more complicated over the years. I became a hunting and gathering woman of current trends forecasting for a blog that I wrote, ephemera from my paternal grandfather's life, and phenomenology. I became this rather complex vessel (never studied further, never had the sunny road of the marrying life, or, those sons and daughters, and strange, I had always been madly in love with children my entire life), and in the end it was language that accepted me, not family, not siblings that had looked up to me once when I had the normal life, the kind of life accepted by family. There would be all this ignorance and sham surrounding my mental illness. I became known as the storyteller, I would make up stories, and this would do the rounds. So, I am threatened and cajoled, told in no uncertain terms by my sister that I am not living. She never phones home to speak our father, elderly and infirm now. Weak and limiting and limited, and I tell myself that what matters most is recovery. Coming out of that despair and hardship and release of relapse. Now I think back to the early days of the initial treatment of my bipolar, the hospitalisation of my bipolar when I became something of a pill popping zombie, then an insomniac, and then there was this return to normality, to homelife, but also terrifying ignorance in the family, also terrifying ignorance around the sufferer, and stigma.
The discrimination of living with the bloom and smoke of mental illness. I keep telling myself pain births creativity. That it is the motivation for pursuing God. Must be more Eckhart Tolle, or, Gary Zukav than me I suppose. In hospital people maybe want to be your friend. But outside, you become like strangers again. You return to a kind of semblance of your previous life. You find people don't want to know you anymore. Release from hospital always brings me back to writing, to my childhood. To the swimming pool in Gelvandale where I was baptised, to a picnic in Port Alfred. Yes, I found baptism and God. And sometimes, just sometimes, the writing annoys me, or, I get annoyed with myself, and sad, as if my work is almost incomplete. Almost as if I am not living up to my own expectations. And every time upon my release from the hospital after my meds have been adjusted, I have to open a new door, learn to live a new life again. It's difficult, but I have endured this. I have survived. I remember that I have strategies, goals and actions. As my father did before me. I hate it that I blame him. I hate it when I say something that hurts him, and I see him wince as if I have slapped him very hard across the face. I mean, I am used to embarrassment, and humiliation, and people unfriending me with a kind of energetic efficiency. I have to work on self-love daily. I pray daily. I try to be kind but it is like making an anonymous donation. And every year I promise myself more self-love, more personal growth, more prayer and meditation, more reading, and I make an action plan out of it for the next six months. To the lighthouse.
To the lighthouse I go. There are days when I talk and talk and talk. There are also days when I cannot meet your gaze. When people's faces look different to me in the morning light. When I'm afraid of Virginia Woolf. Society allows many things to happen to you when you are mentally ill. I'm always putting my trust in people, and being let down badly. Balance is everything. All I can think of is that I am a novelist now studying the craft of writing with every narrative that I write. That I am a poet. And a bipolar life can be as healing as rain with a savage kind of violence. At least that's the way that I see it. Bipolar itself, there's still so much that we don't know. What I hear most often from other people who live with bipolar, is this. That I wasn't always bipolar. I wasn't always like this. I didn't need to take a sleeping pill to sleep. Maybe there was a traumatic incident in your childhood, or, long term abuse, or, you were never loved by a parental figure, or, there was a kind of stress or burnout that you couldn't deal with. I've been there. Uncle Rabbit is gone. I'm still here. I still get to live life with purpose and meaning and truth on my own terms, and there are days when I feel like a tragic figure caught in a storm. There are days when I want the world to see me. There are days when I don't want the world to see me, because I don't think that they'd understand me, but there are also days when life is infinitely more beautiful. There is an image that I manufacture every so often in my mind whenever I feel like it. I see the picture of a little girl, and she is loved. Bipolar is not on the scene yet. Her life is not derailed yet. She is eating watermelon on the beach. The sun is going down. She is laughing with her boy cousins. Smiling for the camera. Smiling for all the world to see.
The sun is a laughing, talking, walking miracle today. If it shines, it shines only for me and Lavinia. What perfection, because it shines with an otherworldliness. It is a forceful warrior, (and I've known prayer warriors in our community here in Amherst). The sun is like a woman who is a siren, in the company of other men. The sun is fire, means fire, is powerful, a powerful commodity. It grows during the day, ablaze with heat, eddies of dust rising up from the floors of the homestead as I walk, as I wander from the downstairs to the upstairs. It is much like me, much like I was in my early twenties, popular and admired at dances. It is a dazzling sun. It dances in shadow. It plays with leaf, another omniscient miracle. Leaf, and leaves, tree, and trees, those most ancient, like the instrument of change, like a symphony orchestra, a violin being plucked at repeatedly with expertise, a composer being, again, plucked from obscurity into fame, and fortune.The wildflowers found in nature, the most natural feeling in the world is to feel as if I am like that wildflower. Built temporarily to sustain the hidden energies of beauty, wonder. Am I wise? But am I wise?Am I courageous whenever I'm articulate? Austin, my brother, does not belong body and soul to me any longer. I can only imagine what his life is like now, shielded from the view of sometimes perplexing me, intense me, playing with ideas, bringing life to words, awakening a truth in them. No man has ever said to me that he loved me. Taken me in his arms, but understand this. I am a token soldier. I can see. I can hear. I have this powerful knowledge within my bones, planted there, and it resonates through the entire marrow of my being, season after season of this terrible war that they call the American Civil War. Men are dying. Boys are dying. Can I trust in the knowledge that I have the personality of a wildflower? I like the expression. I can guess at its hidden meanings. I can trust myself in the daylight. I don't cower away from the light, from the life, from the wakefulness that it gives me. The sun is divine. On it lives fire. On it burns a volcano. I only want the freedom to be an individual. I dare not call my writing art, for art's sake.
My vision is my own, and, yet, it is not my own. It has something to with divinity, those strongholds, those realms, and my own intuition.The process is for me to make as much progress as I can in the afternoon, work in the evenings with the lamp at my side guiding this process, navigating the trajectory of the moonlight. Yes, yes, I am fond of working my nimble fingers to the bone until the early hours of the morning. Until daylight breaks into a kind of passive resistance against the night sky, the unfolding and putting away of the stars under the jurisdiction of God's grace, and His supreme mercy. I need clarity and vision when I write. There's a brightness lit in my brain, every living, breathing cell. I worship every crack in this system, watch every nerve tick like a clock chiming in on every hour into homestead life, into Amherst, and with writing comes despair. There is hardship. I don't want to fool you about my preoccupation. Perhaps one day my childhood home will be a museumthat people will all come to explore. They will see my life for what it really is. Loneliness personified. They will say I lived like a recluse. I don't want anything to be published while I am still alive. That is strange. Stranger than fiction. For all poets want is an audience to tell them how wonderful they are. How wonderful it is to be published. I often ask myself, Emily, Miss Dickinson, where does this gift of poetry, of writing about minor flora, the wolf begging, knocking at the backdoor come from. My soul begs my spirit to answer. I live in a just world. I am robust. I have health on my side. I am neither superstitious or sentimental. Why do you call it both terror, and Master? Deceit, well, it never rises to meet me when I wake n the morning. Yes, I am a difficult person, don't ask me to transform my personality. This is bone season, feast season, meat country, the communing of the brethren meeting on every Sunday morning without fail. I have to wear a hat, that's how hot it is now outdoors. I want to say remember me, or, do my words, does my poetry frighten you. Give you cause to think that because of my output of sometimes three poems a day, that perhaps I am touched with madness, or playing with madness. Making it ally, instead of foe. Oh look, how crestfallen the tomato plants look in their green finery. As if they are all dressed upwith nowhere to go. As if they are living in a dream. I keep waiting to hear the words said, told to me in secret, or, conspiratorial whisper, or, confidence that I am special, (yes, that I Emily Dickinson is special, is beloved, is a saint after the outcomes, and aftermath of this mad war, young men dying like flies, maggots in their wounds, ) nobody has ever said that to me, or, that I'm shy, miserable at holding a conversation when meeting a stranger for the first time.
The work, the passion that I have for it, I fall under its spell. Never to forget, always to be quick to forgive, to be cunning, and witty in my letters to male friends, male counterparts. I share my life's work with my sister-in-law. Love. What is love anyway? It can strike you infirm. Its possibilities are endless. The limits of the work are totally up to you to a point as poet. It is exhausting. The hours that keep. I see no one now. Nobody comes to the house. Nobody visits. My close friends are my family members. It sometimes feels as if I have a dune to climb. It is giant. The sand is so hot I have to wear my walking shoes in this pretend reality. Everything I do, which concerns the family, I do out of love. It is a spectacular giving, and forgiving love. I study it from afar first. The first line of the verse and so on, and so forth. I am small in stature, but my words make up for that fact. I take it by the hand, kiss it ever so delightfully, remembering the church doctrine, the minister, the sermons delivered as lectures to the congregation that I adhered to as child. Summarily, I would adjust my behaviour accordingly. And sometimes at the end of the day I feel tired-happy, or, mentally exhausted, physically drained, and please, please don't tell me that they are only words, for they are my life, they are my very breath, every inhale, every exhale. The words are lovely. They are truly perfection. Meanwhile it is I who is imperfect. It is I who is the sea, and the words are like a mountain stream in the dead of the wild. You're something else, you're the love of my life, I say to my children, the poems because they are. I birthed them, gave life to the words, before abandoning them in a bureau drawer. I become someone else when I write. It's completely absurd to me to even to be thinking of another life. I cannot say I have been persecuted. By whom? Nobody in my family has ill-treated me badly in any way, shape, or, form. And then I think of how courteous and professional spring is, the wildflowers, the lavender, everything in the natural. Am I behaving these days? Sometimes I have my bad moments, but my family is good when it comes to forgiving me, forgiving the words spoken in the heat of the moment in a fit of anger.
I am a flame. I am a flame. The snow will fall and I will still freeze out the winter, the layers of soppy time, and I, the poetess of Amherst will still be a flame. Star bright in the paradise of the homestead. I sometimes will look at what I have written, weep a little, be overcome with emotion, or stare in awe at this feverish creation on paper that will stay alive forever in my heart, and nature, and life. I think of the rain sometimes (when witnessing a downpour that seems to eclipse everything in my brain, like for instance the language of blood, the comfort of strangers). How wise, and thoughtful, and knowledgeable blood is. I think of this spitting rain in a half-condescending way, in an itinerant fashion, in the manner of a non-believer, because I cannot work for the very life of me outside, or go exploring Amherst with my sister, Lavinia, or work in the garden, toil the land, survey the landscape that was built by my grandfather. I do not often think about my lucky circumstances, and I try not to think, but it does come to my mind from time to time, I do think often that I am wealthy, or rather the word that I'm looking for is, 'prosperous', because of my family name. It is the work, the love of my life, the master of my life that yields those results. The reward at the end of the day is my angelic tongue, which is connected to my brain, which is connected to my thought patterns, and every living soul in my world. Even the wildflowers that Lavinia and I pick have souls. She declared this to me one day in passing, and I thought what intelligence you have for someone so young. I can't imagine a day without the sun. And after I have put in a day's work, I think to myself that this has been a remarkable progress, an enchanting journey from beginning to end. I think to myself, what direction will tomorrow bring. For if I had a compass, which direction would it face, to the west, or, the east yonder, and how to navigate the unknown without a foe in the world. When I write, it seems my mind is as ancient, as darling, as fetching, as beguiling, as fertile as Eden. It is evergreen there, and for the rest of the day I am not stuck in a rut, I am inside a valley.Just adding life to the joyful activity of writing, scratching out that which does not please me. On the inhale the sun hits my desk.The heat of the day seems to warm everything up. Joyfully, I start a new page, give my all, give my everything. I am a woman on a mission. There's a peace of mind that comes over me, and everything about life that has somehow altered me for the good, all of my sheltered intentions, and protected me humbles me, stares me in the face, hunting me down. Where am I to go? I only have this desk. I only have my older brother. I have Lavinia.
The page, the page. I see the dune again. It splits my brain into intelligence and stupor. I freeze suddenly, helpless, I feel I am not alone in the room. I turn around but no one is there. I am alone, sitting at my small desk, polishing what I did the day before, or settling own to work on the latest poem. I think of botany and nature, geography, time, and place, fire spilling over from a volcano, geology, the face of a rock, and the mountains of my imagination are breath-taking. Nothing can break that spell, transform my mood when I am working, when I am writing. The world is a beautiful, sensuous-filled place. But I am alone. I am quite alone. I am in my palace, sitting on my throne, king and queen, and my words are my loyal subjects. The terror of before passes, creativity comes upon me once again. I begin. Begin to write until I am sated. Until I am quite thrilled, quite elated with what I have in front of me, what I own. I am both (speaking here of my mood) is high and low, mad and sane, ruthless and determined in the composed hush of the silence in my bedroom. The air smelling like damp and rust, the heat of the day and citrus, a forest deep-deep in the Amazon. I am in a rainforest. Then I am in a jungle. Then I am standing next to a volcano breathing fire. Then I am in nature, the place where I most want to be. Then I am in a small room in Amherst, that is all mine. Then I am explorer. Then I am scholar deep in the frame of my textbooks. I am Keats studying medicine. Then I am Keats the poet. Of course, I relish all of this. This world has nurtured me since birth. Father and I, we have our discussions about church and the larger than life Christ-figure. There are times when I myself don't understand why I don't go to church anymore. Father doesn't understand me, I don't understand him. He is a law-man involved in politics, carrying on his father's legacy, in the same way my brother will one day in the not too distant future. I want to be great friends with his wife. I now we will be. Already she has expressed an interest in the poems, but she doesn't understand why I don't publish them. The sun is romantic to me. I want every bite of it. Look, it is a new day that has come upon all of us. I can feel it. I can feel it. The sun, as it plays upon my hair, every silken thread of it. I think of the nocturnal. I think of all the sights in the moonlight that is so charismatic. I think to myself what would feel like to be an owl, or a bird. What would it feel like to flit like a bat, to stare death (open and wise and vulnerable) in the face, celebrate the verbosity of life, to acknowledge that women have it differently in the world than men do when they write? I am life. I am life.
There are no other words to describe this beginning, or this end. In another place, perhaps not this lifetime, but the next one, I will find love, and truly captivate a man. A man, a love, a master even greater than the poetry itself, than that heavy burden of suffering, and all the sorrows that I feel I must accept if I am to pursue this course of life. The writing life. I must always take this swift action when it comes to the demanding work of the writing of the poetry, and not the other. The writing of the poetry is my shield, and master now. The sun, this bewildering sun. The strange thing is, is how it makes me feel inside of myself. That today of all days it gives me such satisfaction, such closure, and even such mirth in the face of the loneliness I must tolerate, and understand, and live with on a daily basis. Don't think that I'm tragic for one minute. Don't, please, make a fuss over the writing of the poetry. It is mine. It is all mine. It is my gift to either want to share it with the world if I want too, or to not share with the world. The sun, this bewitching sun in my room that hovers, that hovers over there nearby my desk. Look at me. Look at this feast of the day in front of me. In this place in time, there is wonderment, childlike wonderment at the world around me, at the worlds and realms and empires found in Amherst, the worlds of the homestead. In my writing, the world opens itself up to me, offers itself to me on a silver platter. I make myself open to it. I must. For there is simply no other way to get the work of the day done, the chores, the kitchen, reading the newspaper to Lavinia, going out on the town. I remember in my twenties how I was a socialite. When I am writing it feels as if wave, after wave is breaking inside of me. Vibration after vibration. The sun is a miracle. I am ethereal. I am emotional. I am sensitive. Does, can the world understand that, can, does the world see me as special, as a wonder. Some days I am high on life. Other days I am as low as the branch that can bough down to major earth meeting minor sky. Distance meeting the remote. Sky meeting brides. Earth meeting grooms. Sky meeting the wolves of the earth. Amherst is my country. Perhaps, perhaps one day the world will be my country. Perhaps, perhaps one day I will be loved by that world, that country. It feels as if I am pulsating with a kind of natural rhythm. As if I am almost being pulled and pushed in all directions. In life, I must go several ways. In the writing-life, the world of my poetry, that pulls me down another rabbit-hole (a kind of black hole) trajectory.
My course is set. My voice is stone. My voice belongs to the wilderness, overshadowed by absolutely nothing that I can possibly think of. My voice is like the wind. My voice will one day reign supreme, but all of these are just thoughts processing themselves repeatedly. I think of seduction too. How words can evolve. How words can seduce vision into art. They are beautiful, aren't they? They are magnificent, remarkable even. For sometimes it feels as if I am standing too close to the edge. That this precipice, or whatever it is will mark me for life. Oh, how I want to glorify the page. Perfect it. How I want to be cleansed of that vision of what comes after winter. Master, master, the writing of the poetry, my correspondence too, are the greatest loves of my life. My eternity come close, come even closer to me. Let me kiss thy cheek, and do thy will. Amherst, you are muse. I am a visionary in your hands.
Silly Goose, What's Inside Your Head
'The Ducks are on the move Father Squirrel.' Said Mother Squirrel.
'What do you want me to do about their gay marriage? They have rights too you know. Are they kissing? Now that would be something.' Said Father Squirrel.
'In the eyes of the Lord, it is not acceptable. Maybe I could wish or stop it from ever having happened, maybe? Protect Mamphele Curious Squirrel, your daughter from the politics of the animal life in this farmyard.
'What is that? What is that noise? I have been hearing it ever since this morning.' asked Mamphele Curious Squirrel.
'The animals are gathering for the animal caucus.It is going to change everything. Be the change you want to see in the world Mamphele Curious Squirrel. Never forget that. You will go far. Perhaps even to the World Bank. Everybody who is anybody in the farmyard is going to be there.' Said Patricia Mother Squirrel. 'Please, Mamphele Curious Squirrel, do not stare at the Ducks.'
The Ducks had confused all animal life on the farm.
'How can two Mother Ducks raise ducklings? There must be a Mother Duck and a Father Duck. It is not normal. It is called politics, I think. Dad says everything is political. All I see around me are Mothers and Fathers. What is wrong with them? Is it in their genes?' Mamphele Curious Squirrel asked.
'Good question. It can happen.' Said Father Squirrel behind his nut.
'Do not encourage him Father Squirrel.' Mother Squirrel said with a sigh.
It was spring. A pale September. This time of year before the harvest, the whole farm came to life like the farmer's wife's prizewinning rose garden. Her rosebushes was known throughout the country.
Helen Mother Duck, Lindiwe Father Duck, and their wide-eyed ducklings wide-eyed with fear, excitement, trepidation and anticipation as they made their way to the pond on the farm. The ducklings all wore matching kerchiefs around their necks with red tie-dyed bandanas wiggled their way through the hole in the fence in the orchard filled with the licking flames of sunlight dancing off apricots, leaves of grass, the open air of the mountains in the distance.
'Oh, what a beautiful day. You know preparations for the animal caucus is underway.' Mother Duck said to Father Duck. The ducklings were looking forward to going to the pond. The older ones by a few minutes were playing 'I Spy'. The younger ones tried to keep up with their older siblings but fell over their feet. Dust in the air, mud on their kerchief, they dusted themselves off, wriggled their behinds and set off once again in the direction of the pond.
'I worry about Thabo. He gets around that snake. Even though he is a snake, I still like him. The trouble is because he is whom he is, the people that he knows. He is a very diplomatic fellow, and he is a damn good negotiator. I worry about him. I lose sleep nights just thinking about him sitting on the fence all day long with nothing to keep his hands busy. Now if he had a foundation then maybe he could make a real contribution.'
'He does not have hands dear that's the trouble to keep him busy. There, there dear. You have other responsibilities now.'
'All together now, family.' Father Duck said. 'Left, right. Left, right. March, march, march on. No dilly-dallying. Remember, there is no wizard. Now remember what I told you. At the hole in the fence, you wait for me to take the lead. I lead. The strongest must always lead. No stopping to breathe in the robust country air.
'Oh, just look at my happy family. Today I am so proud of my ducklings.' Mother Duck looked at herself in a puddle admiring her reflection.
'Will there be breadcrumbs, mother?' asked one of her ducklings.
'There will be swimming. I can promise you that.' Mother Duck said as she fluffed out her tail.
The ducklings had never swum before.
'Remember there is no Oz.' Father Duck yelled.
'Oh, dear, are you okay?Is it the voices again? Are you seeing things? Order, order ducklings. Do not forget yourselves and the values you were raised with.' Mother Duck asked in a worried tone of voice but she was used to his outbursts. Her own mother had raised her eyebrows because of her daughter's choice of life partner. To say that Father Duck had had a certain reputation in the farmyard was to say the least. Some of the animals had called him a poet. Others a mad-duck. Mother Duck remembered what she had told her mother to try, and win her over.
'No, no Mother Duck. It is just the pressure of this caucus. I think I will have to say something, you know because of our family situation. He for she and all of that. People just do not understand our family.' Father Duck replied.
'I love him, mother. I really, really do mean that. I want to build a home with him and raise a family. Please try, and understand that. There is no one else in this world that can understand him the way I do.' Mother Duck had said plaintively stating her case.
In her day, Mother Duck had been raised with certain values. She had been a very sophisticated and intelligent bird.
'Mother Duck, I have not slept at all in days.' Father Duck managed in a small voice.
'Do not worry, dear. I will be brave for the both of us. Remember this is a big step for both of us.' Mother Duck replied.
'Mother Duck, two heads are better than one.' Father Duck
The children of the farm were not encouraged to name the ducklings. Unfortunately, for the Duck family they usually made their way to the kitchen table and then the dining room table
'Wait. Stop. Wait for me, I said. I am your father. I do the leading around here. You do the following. Stay out of the way of the border collies Boston, Stoker and Thumper. Their bark is just as bad, as or even worse than their bite. Enough is enough with this Life is not a game. There is a great design to life.' Said Father Duck but his children would not listen to him. They looked at him grunting with his giant potbelly halfway through the hole in the fence holding their sides, tears falling down their cheeks.
'Look at dad.' They nudged each other between guffaws.
'Children, my precious ducklings, please behave yourselves. Stop undermining your father. He has a weak heart ever since that time he had a run in with the farmer's wife.'
It was a perfect morning. The ducklings paid much more attention to their mother than they ever did to their father. Mother Duck laid down the law. Rules were rules when it came to Mother Duck. She was very clever. Had still kept her figure. At the end of the day, Father Duck turned to in a crisis Mother Duck. When he felt depressed. When he needed someone to talk to, to bounce ideas off, to talk about 'that day' when he had come very close to being a roasted chicken served to the family, his neck strangled, feathers pulled out of him but the ducklings were very innocent of their father's wild days.
'Youth is wasted on the young Mother Duck. Where are you Mother Duck? Save me Mother Duck. You are the only one that can under these atmospheric conditions.' Said Father Duck.
'Watch your constitution, dear. Not in front of the children, dear. We will have a conversation about this later on, dear. I agree, children should be seen and not heard, dear. I am coming. I am coming. Hold your horses Father Duck before your guts have you for garters Now, is it the other way around, or is it that your guts will have you for breakfast. Children, behave.' Mother Duck pushed and pushed and pushed. As she pushed and pushed with all her might, she thought to herself. If only he had not overeaten that morning (he was always promising these days that he would watch his weight), and that had been his third helping. She remembered the words of her mother. The words her mother had heard playing on the radio.
'The early bird will catch the worm. If you love him. If that is your decision then I will support you but do not get too attached or to used to the good times of animal life on a working farm. You will see. Things are done differently out there than a city allotment, my girl.'
'Yes, dear.' Mother Duck answered sanguinely. 'Ducklings do you see the pond. Where are you, dear? Dear.' Mother Duck looked around her to find Father Duck.
'I just have to catch my breath, Mother Duck.'
The ducklings gathered around their mother not certain what to do next.
'It is easy. Just watch me my chicks. It is just a simple, gliding action. That is all there is to it. You just ease your body onto the surface of the water. Just do not look down. Float. Pretty soon you will all be floating like butterflies.' Mother Duck put on a brave face. When confronted with misery, the macabre incidents on the farm, the twists and turns of daily animal life Mother Duck always put on a brave face.
'Duckie. I need you. Well, that is that then. This is all on me now and your father was so looking forward to giving you your first swimming lesson.' 'Duckie' was Mother Duck's pet name for Father Duck. He knew he was in trouble when she used it, when she needed his help desperately, or when her brave front was failing.
'Are all my twelve ducklings accounted for? When I shout your name, yell 'present' as loud as you can and then shake your tail feathers'
'Sylvia!'
'Present.'
'Off you go my beauty. Swim, swim, and swim. Do not forget that when you get in the water push off in the direction of the fields and just kick as hard as you can with your feet.'
Absolutely nothing discouraged Mother Duck. The people who had owned the allotment where she had been born and raised, and abandoned by her father (somebody had left the gate open one day and he decided to 'escape' the good life forever, her mother had admitted to her one winter's evening) were church people.
'What is our mantra darling ducklings?' Mother Duck trilled.
'Show no fear.'
'Now where was I? Yes, Sylvia. Eleven to go. Just perfect. Sylvia. You are setting a good responsibility for your brothers and sisters. I am so proud of you. Holding thumbs.'
'Do not jinx me mum.' Sylvia shouted.
'Well, I love you too, Sylvia. Now, now, look who is here. Your father. Okay, chicks. Like I said there is nothing to it.'
'That Shakes.'
'Oh, you mean Shakes the housecat.'
'The one and only.'
'He is always trying to corrupt me.'
'I know my place, Mother Duck. I know my place in the world.' Said Father Duck morosely.
'Well, well. What is Shakes the Cat up to now?'
'Up to his old tricks, that is what it is, Mother Duck.' Said Father Duck.
'Praise Sylvia. Go on. I do not have time to talk about Shakes. Look at what we made.'
'Oh, I thought they would all be out on the water by this time.'
'Must I do everything, Duckie?' Mother Duck exasperatedly.
'I am looking at all of our children and as usual they surround you and laugh at me. Just like Felix the Cat.' Said Father Duck. 'I just do not have it within me to walk away from someone who is talking to me even if they do think that they are high and mightier than me. I have twelve ducklings and an elegant wife. What does Shakes the Cat have besides a collar with his name on it? Pride of place in the family home.'
'Enough of Shakes the Cat now. Just look at our children.' Mother Duck squeezed Father Duck's feathers conspiratorially.
By now, all the ducklings had presented themselves to their mother and had made the transition from land to pond water smoothly.
'In a perfect world, 'Mother Duck whispered to Father Duck so her beloved ducklings could not hear. 'Every day would be this perfect in the farmyard. Take for example banter with the rest of the animal world. Animals would be looking out for each other and not trying to bring each other down or corrupt each other. Watch out for that pond scum chicks.' Mother Duck shouted out gaily.
'Sometimes, I have to confess this to you, Mother Duck, I think that Shakes the Cat besides being a know it all snob is also a politician. Eating gourmet fish all day long can brainwash cats.'
'Just what we need in our lives. A political cat whose swagger ends up making waves while the rest of us just survive animal life in the fanfare of this farm narrowly. Head and chin up is what I always say, Mother Duck.'
Boston, Stoker, and Thumper the border collies were sulking in a corner under the shade of a mulberry tree. They wanted to go fishing with the family who lived and worked on the farm, bark at fish in the river, drown tadpoles by holding them down with their paws, but they were moping. The family had bundled themselves into the car for church. Sunday morning service and then lunch at a neighbouring farm. The barbecued meat would be falling off the bone. Father Duck came close Mother Duck had to get the smelling salts for him. Shakes the Cat was always saying that there were pills for things like that. That there were pills for every physical ailment underneath the sun. The children would swim in the dam. Get sunburnt. The teenage girls would slather coconut oil on their shoulders, neck, and arms and sunbathe on their towels until they turned brown. The younger ones would soak in the dam until their fingers turned into prunes. The sun would make them thirsty and bored robots. Tired of swimming, they would just sit in the water; tracing their names on the water. With the wind in their hair, they would watch the sun go down.
Jacob would watch these same girls from afar when they came from neighbouring farms to visit the daughters of the farm. He would get excited as if they were coming to see him. Soon he would be slaughtered. Replaced as if he never was. Jacob always liked having women around him. All his life Jacob had been a doubting Thomas. He had low self-esteem even though he was the biggest pig on the farm. In fact, he was the biggest pig on earth. Even the farmer said so. 'Dirty, filthy pig. Dirty, rotten scoundrel. All you ever do is laze around while I do most of the work here. You have no work ethic. You do not know what the meaning of the word is. You better be dreaming about a better life in the afterlife while you still have a chance. Pig. Pig-face. Piggy smells. Yes, piggy smells. Not just here, here, and here but everywhere. Every day I am done with you, I smell like you. My pits, my armpits smell like you. My gonads smell like you. Do you know what a gonad is? Do you pig? You should. You sure know what to do with it, if you know what I mean. Jacob could never understand why Cyril was so cruel to him. Why Cyril would say those cruel words to him? Some days, Cyril would go on and on non-stop. You know how I know that. Do you, Jacob the fat pig, know how come I smell like you? Why do I smell like your doo-doo Jacob? My wife tells me that. She tells that every night before I go to bed that I should shower or take a bath and marinate for an hour in my own filth before I come to bed. This is what you do to me. At least you are worth your weight in gold. I can feast on you for months pig. For a season. That is three months and if you had brain cells, you pig, you would know how long that is. Poor Jacob. He had to endure this kind of abuse day in and day out. The farmer would sneer at him, kick him in his side and make his life a living hell. One day, the farmer walked past him and said, 'Not long now. Fattening you up. Christmas is around the corner.' What Jacob did not know was that the farmer would never dream of killing his prize possession. Every night, he dreamed that he was transformed into a man. A man bigger than the farmer. If he was a giant pig, he could destroy the farmer but if he was a man, he could marry the farmer's teenage daughter and ride her until kingdom come. Giddy up, he would say (but that is if he was a man) and she would moan his name repeatedly. He would see to it that she did. 'Oh, Jacob. Oh, Jacob. Oh, Jacob. Please, do not stop. Ride me repeatedly. Yes, yes, yes.' Jacob smiled to himself when he thought of this. It also gave him a tingling feeling. Nevertheless, the fact of the matter was that Jacob was a pig, with trotters, piglets, a sow, and swill. He would be the main speaker at the animal caucus. He would and could only be a farming man like Cyril in his piggy dreams. Jacob thought to himself, 'Oh, Cyril, what did I ever do to you?' They were friends once. When Jacob was born, Cyril had named him. Cyril had been so proud of him but over the years, their relationship had sadly deteriorated. Cyril spat on the ground when he walked past Jacob now. Jacob remembered the days when a younger, sprightlier Cyril had told him whenever he walked past Jacob how much he loved him. There was a mutual adoration society and then one day, Jacob woke up almost unable to walk because of his size. All he could do was eat and eat and eat. Cyril walked past him and said, 'Good morning, monster.' When Jacob heard that barb, it twisted like a thistle in his heart. Jacob cried. Of course, when pigs cry it is not noticeable to any form of human life. Same goes for cows, pigs, hens, frogs, rabbits, snakes, birds, sheep, lambs, spiders, horses and piglets.
'Mandy, do you know, but if you did not know I am about to tell you anyway. Let you out of your misery. You are making a terrifying sound. Snoring like that.' Said Felix the Cat.
'I cannot help myself. I have to turn. The sun is on the other side of the farmhouse this time of day.'
'Oh, is that what it is. I thought it was snoring. Well, whatever.' Said Felix the Cat.
'Watch out for who?'Said Felix the Cat.
'Boston, Stoker, and Thumper. They are on the move.' Mandy the piglet said smiling deliciously to herself.
'Oh, those miscreants that think they are so clever. Have they nothing constructive and productive to do with their time? I, on the other hand, am a highly functioning animal. I do not have to call other animals to order with a gavel. Well, I cannot hear you if you mumble to yourself.' Said Felix the cat, licking his paw as if he was the cat that had got the cream.
'I was not mumbling.'
'I think the last time I saw that big Thumper was saying something about smelling bacon frying.'
'Really?' Mandy asked in a very small voice.
You, Felix think you are very sophisticated because you sleep in the house and I have to sleep in a muddy hole. It was not the most unpleasant place in the world. Mandy longed to say this with her whole heart but she kind. She was a nice piglet. She had pretty manners. If only her nose was not so big, so twitchy all the time. If only she did not think of food all the time.
You are so mean, Felix. Leave Mandy alone. She is depressed.
We are all depressed. I mean what with the icebergs melting, climate change
You are just a fat cat who enjoys eating gravy and tuna from a can.
Do we not all enjoy eating gravy and eating tuna from the can.
Felix liked to think he was cleverer than everyone else was on the farm. The children loved him, adored him. He was always getting treats.
I think that you are fat, Felix.
Moi? I have to say that you are mistaken Wendy Spider. Look at you. Look at me. Now look at you again, this time carefully as if you have a paper bag over your head and you have cut holes in it for your eyes. Look at yourself, up and down. From side to side, very, very carefully. I am Felix the Cat. I am perfect. Now take this imaginary paper bag off your head. Look at me. Look at you. Fat. Did you say I was fat? I have an eating disorder, if you must know.
'I have a gun (and crates of rotten tomatoes that my comrades have gathered from my farm. Do not worry there is plenty for everybody and if you like your bredies, there are enough tomatoes for your bredies too. See, I only want to be your friend and comrade. We are in the revolution together).'
'Who is this clown?'
'I am Julius.'
'Oh, he thinks he has a message. He thinks he is another reincarnation living vicariously through the Buddha. Oh, I think I saw this in a made for television movie that was broadcast on etv.'
'No need to get alarmed. Please do not stand up. I said, do not stand up. Did I not tell you not to be alarmed? I am confused now, cadre. Animals screeching. Animals running to the exits. Look, if I take it out. I promise not to use it. Ahem, not to hurt anyone with it. It was a joke. It was all a joke.'
'The damage has been done already. We are never getting out of this barn alive.'
'I am frightened for my kids. I have daughters. What is this world coming to that anyone can carry a loaded automatic handgun?'
'We all need a reason for living. What is my reason for living?'
'It is only a handgun. I have a permit for it. It is also for my own protection. Remember those words so that they do not become a memory for you.' Julius the spirited horse smiled.
'No, no, no, no, no, no. This is not happening. Look, here, you moegoe, if I have to speak in the language that only you will understand, this is not apartheid, awe? Awe. We are free now. We are free to speak our minds. I can tyoi-tyoi with the best of them. I will not stand to see the Rainbow Nation's long walk to humiliation and ridicule in front of the world press and national media. Do not make a mockery of my South Africa?'
'Ag, sies man.These pigs.Ek is nou rerig gatvol van die nonsens. I am leaving this caucus. I do not want to be a politician but I take the gravy train everywhere I go. What am I going to do if I leave political life, teach, lecture, or retire?'
'Why do the young animals on this farm have to be so dramatic? In the old days, all it took to ruffle someone's feathers was to have gone to a university and flash your degree. Oh, by the way, I have six honorary degrees.'
'Really?' yawned Thuli.
'Hey, girlfriend. Want some gum?'
'Oh, hey Winnie. No, I am fine.'
'You looking mighty fine. You have pretty hair Thuli. Girlfriend, you look sexy. When you get older, you think I must not take the time to look sexy but nowadays everybody in politics is sexy. They think it is supposed to be what you know, what you have between your ears and whom you are networking with. No, no, no it is not about that. It is how you look. The external point of view. ' Said Winnie. 'Who does your hair, chommie? Women these days. They say they do not want to be political or be politically motivated. Ag, strond. What do you think Thuli? Patrice is so handsome. You know who else is handsome. My grandson, Julius. Perhaps you have heard of him. He moves in high circles.'
'You must stop protecting him.'
'I have to. He is a very sensitive young man. To tell you the truth he does not like being in the spotlight. He calls me 'Ouma'. I am very proud of him. I tell him, 'If there is a revolution do this first and then that but you think he would listen to a cadre. Do you think woman to woman it is because I am a woman? Do you think it is because I am a strong woman?'
'Oh, Winnie. I do not know what to tell you. You are an old soul.'
'Aiesh sista! You know it. Keep on talking to me.'
'I have a gun. It is in my back pocket. I can feel it there. If I grab it and pull hard, my package will come out and I will stick it to you. No, I will poke you with it inside and out.I promise you I will poke you. Do not look at me like that. As if, as if I am a terrible mistake. Revolution. Revolution. Revolution. Bang, bang, bang I will make national headlines. No international headlines. The world will know and feel the wrath of Julius rooikoppie. Ag, Julius is just playing. It is not a real gun. See, it is not even loaded with real bullets. He-he-he-he-he. What does Julius know about guns? I told him to buy that expensive leather jacket. Yes, yes, it was I. Winnie, I pinky swear it. Julius knows more about fashion than he does about guns. My Juju.'
'I will shoot you if you disagree with me. You, yes, you. You were nodding your head. Why were you nodding your head? Oh, you were sleeping. These proceedings bore you. This is a caucus. Animals. Even Jacob knows about animals. They graze the whole daylong. Enough I say. Enough. I bring South Africa to its hands. I bring South Africa down to its toes. Down on one knee. Oh, no. That is marriage. I mean I bring you all down to your knees. I am the fox. I am the hare. No, I am the wolf in sheep's clothing. I am the wolf in the fairy tale. I am going to eat you up. I am going to eat you up. I am going to eat you all up. Please do not interrupt me speaker of the house. The time is over for South Africa to graze in the countryside. I am taking grassroots to the next level. Ouma, join me as I sing this sweet refrain.Chant with me. Sing with me, cadres, revolution, revolution, revolution.'
'Please sit down, Julius or else we will have you escorted out of your seat from this caucus. We are the authorities.'
'No, speaker of the house. I am the authority here. You are the bad people. Me, good. You, bad. I am going to through a rotten tomato at you Thabo, for always sitting on the fence and another one for you Jacob. I am going to throw a rotten tomato at you Patrice because you are so rich and gave half your fortune away to charity and can afford to buy as many expensive leather jackets as you want to hang in your designer wardrobe. Please, speaker of the house. I do not want to leave. It gets very lonely for me on the farm. Sometimes I even get depressed watching animals graze the whole daylong.'
'Order Julius. Order.'
'Aiesh. I am so misunderstood.'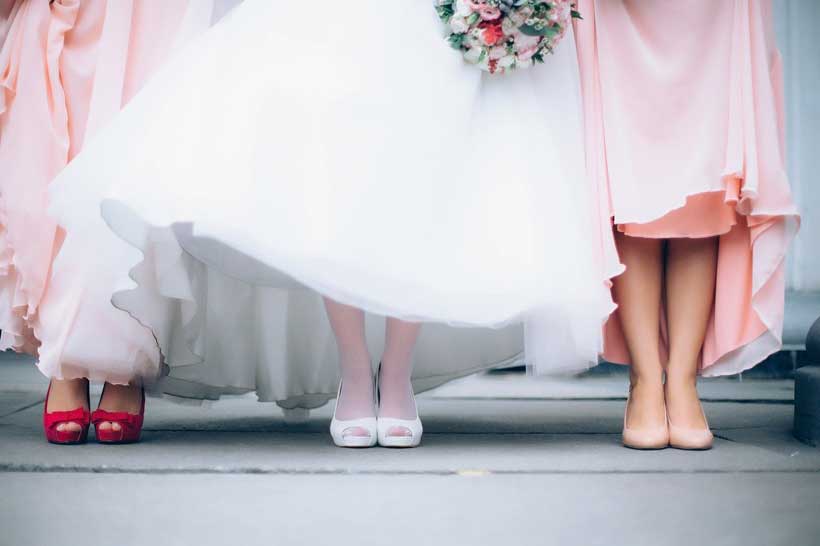 Petya Dubarova, you grew up in Burgas. I grew up in a port town. I grew taller and thinner by the sea buzzing with bluebottles every January. This is a kind of lamentation for thunder, manifestos, and my father the king-man, the Parisian rooftops of Picasso and Modigliani, Rilke, Hemingway and Salinger. Petya Dubarova, I say your name like we're friends, or, something. The only thing that we have in common is that we are two female poets via Bulgaria and Africa. Like we went to school together, had sleepovers. Stuff. Shared our poetry with each other like homework instructions. I have known the experience of death in the asylum. Family pain. Philosophy poured out into verse. The exquisite fire-red lipstick of my sister. Dream and poetry. I was an actor on stage. The vanishing curve of my hip, hint of a smile on my lips I warmed to the audience. The words of Abigail George are words oblivious to empty love. The other truth. Diary of a poet. Of a misfit. My fragile mental health, how those words ring inside my head like the tune of a roman wedding. Women poets meet the light and the darkness. Poetry will never feed you, but it fed the plays of Sarah Kane. Giorgio Manganelli, Salvatore Quasimodo and Pier Paolo Pasolini. Alda Merini. And, me. My love, sexual desire, pain, torture both physical and psychological and death. Crave psychosis. That hand to God. Love me or kill me. The voice is all. The lonely victory. I say to it, come on out and join the dance. Grotesque and curious is the spider's web. My childhood was a web too. Isolated, the business enterprise of impoverished loneliness. I have a secret brain disease. It is known as manic depression, or, the schizoid personality disordered female brain in society.
There is no male nor female mind. No dominant sex when it comes to the poets. I think of Petya Dubarova's Burgas. Her sea. Behind the walls of the big house, you will find the sea and me. Both deceived by youth and forgiveness, sleep and memory. The sea and me have known all restoration through psychoanalysis and therapists. The gold dust of lithium therapy. Gone am I with the rainy season, domesticity, sketches in pen scratches, liberty, elders, and the ill/un-well poetess. My father uses a walker. My mother drives the car. I have had two relapses this year already. April and October. I go to the sea. Walk on the beach amongst the black ghosts dressed in the costume of breaking code. Think of being kissed by the sea. I see normal people. They see me. My sister is a normal girl. My mother was a normal girl. I am anti-normal. Anti-muse. I think of Brighton. Think of every female poet who has ever thought of committing suicide. Think of my four attempts now. Of how it felt the first time, then the second, then the third, then the fourth. This kind of fragility in me. In imperfect and random me you will find the things you love. Flowers and roots and stems and sap. I am the sap you spat out. I am replaced by other women's daughters. The magic salt (lithium) saved my life. Afrikaner psychiatrists. There's something wrong with me. Guess everyone can tell. There's something wrong with me inside. Guess my heart is broken from all of those years of trauma. Trauma, syndrome, perspective, mental cruelty. Guess they are all just plain words for all to rhyme, see and hear. You love me. Then you don't. You accept me. Then you don't. I think of desire. Then I don't. I write. That's what I have always done. Like it is a form of revenge or something.
They say like father like daughter. That I am just as madness as him. Just as lunatic. Just as a black sheep. Just as burnt out from life. If I could smoke my life away, believe me I would. If I could drink my life away, believe me I would if I could, if I was so inclined. I am poet gone mad. You're all of me, dad, and I'm all of what you are. I think I know what I am. The psychosocial action of the black vein in a leaf. I think of stigma and discrimination. The dynamic that exists between mother and daughter. Winner standing in the milieu of the gap and her miserable daughter at being a failure at having no children and spouse. I'll turn into an island, you'll see. I think of you mother as I do of the flowers in your garden. How like them you are. How filled with focus and concentration you are hip and knee-deep in your work. You're rather something special, made of vital poetic substance, I wish you could love me the way that I love you, be proud of me the way that I am proud of you instead of you thinking of me as your mentally ill daughter. I'll turn into a bird, you'll see. I'm ink catching a fish catching a genius, and the owl screams while the bat twitches and the mole snitches, and the moonlight is zen. Zen. Tonight, I'm thinking of my paternal grandfather. I'm thinking of his smarts, his tattoos, his children, his alcoholism, his baptism, his restoration, and how I flesh him out now in words. How he spoke the language of the Second World War. How he was a cold sea, a waking child in the middle of the night. How much I loved him. How much I'll always love him in the big night's dark grasses, and mountain air. The valley of it all razed with guns and bullets. All the people I have loved are gone, or, are dead. Flung all over the world. Never to return again to me. America, Berlin, Swaziland, Johannesburg. They all tell me how difficult it is to love me, my madness-life from the glass ceiling to the chandeliers. It is difficult to love someone like me, they say. I'm a cold sea too. I'm Bulgaria. I'm Africa. I live within a hemisphere of social isolation, and fear and anxiety, and stars like fireworks inside the cellular network of every nerve fibre of my brain. You're perfect grandfather. I'm rebellious. Your other grand-daughter had a Berlin Christmas. I've turned into an island, you see. You're abundant, grandfather. In everything I do, I see, I know, I acknowledge, I write. You're still attached to me like a wishbone.
You stand in solemn-mode armed with a bayonet. Then, saint, you're home with five mouths to feed. I never went to university. You never went to university. I never finished school. All I ever wanted to be was a poet and an editor like Ezra Pound. An admirer of Pound's Alba and Sappho, Antigone and Joan of Arc. Mother Teresa of Calcutta. And the island's name is Saint Helena. If you're a flower mother, then so am I. If you're summer good-looking, then I am wintertime's bulbs stuck in gravity and earth. I am third eye wiser. I am the wheel, the spark. I am loneliness. I am both alone and lonely in this world of ours. With one light on, I know you are home mother. With one foot upon the stair, wind in your hair, you're simply put an angelic flame. You, like my grandfather are a saint. You're the axis, the planets, the stars, the sunlight. You're the riot of the phantom thread, the golden thread of this planet, the rollercoaster machinery of Monkey Island, the theme park of Africa, the aloof poetess of Bulgaria. I am mulatto (of mixed-race descent). You, Petya, as pale as milk. Hair as thick as molasses. The colour of honey. In photographs I did not smile either when I was your age. Even in death, frozen in time you bloom at specific will. With the focus, growth-process, the speed of a flower. Like a wildflower. Like all wildflowers. I am so pale. The colour of death. Down into the yards of the grave of the sea I must go. Book passage there. Rooms made of star signs and water, silence and music, the hours. Don't go look down there into the abyss, I told myself. I knew of a love once. He gave me National Geographic books to read. He's long gone to the States now. I know he'll make a roaring success of himself in the image of Fitzgerald. Thought he'd be perfect for me. Thought I'd be perfect for him. He pulled me up from the funeral waters to his heart. I was alive again. We lived for each other, Petya. Then the day came when we had to say goodbye. The moon sat above the silent streets that night when the moonlight left my soul. Dove warbling in my throat talks across the page. My heart is lonely again.
My head is a foolish wasteland of cowardice and fear, my heart is a cage, all I can think of is the pain of this relationship. We'll both be estranged for the rest of our lives. He'll fall in love with another, I know this. But I want him right now and this room spins. My heart wants to scream out loud. I'm always falling, tumbling down, rambling, falling like a leaf to a shroud, like vapour from a cloud. I'm always falling in love. I haven't always been very successful at it. The love affair is wasted on me. I can see no potential in it for me. It makes me feel empty inside. I want to be more than a grain of sand. The tears are always falling. Petya, did you know love in your short life? Aspire to it. It feels so empty without him here now. The music, the hours, the silence, the water that I slipped into for my baptism. I was baptised in the local swimming pool by an apostle. Life feels so empty. Petya, could we have been intimate friends. Shared everything, everything. All I can think about is this guy. I wish he was still around to make me laugh. America is like another constellation.
If you wanted to be found, we could have found each other. If I wanted to found, you could have found me. When I dance, I hope you're coming for me, but you don't. You don't see my grace. You don't see the way that I see the sea. It hurt so much to let you go. To see you standing there for the last time. The last time. For you, I'm the hungry lioness. I'm a carcass that wild birds feast and claw their way upon. All I can think of is you. But you're gone. Gone to America. You can do anything. You can do anything you want with this heart of mine. Loving you has only caused me pain. The wound will never heal, feels like it. Feels that way inclined. You're leaving town. I'm left hanging around. How sweet is was to call your name, how sweet it was to know desire, how sweet it was to have you in my life, call you friend, call you love. I have known others. In a way they're dead to me now, they've moved on. Onward. Where did you go, where am I going, after this? That sunny road will always be so incomplete. Nothing I can do about the pain. You're not here. You're not here. You're a pale king on your throne. I tell myself that the young king never loved wretched little me back. I'm just a poor girl, impoverished and lonely. Call it a secret then. Call it desire. Your Monkey Island, Petya, has become mine. So, I live to survive, to fight another day. I live to write. That's part of my deception. That was part of your deception too, Petya.
He was a young king. My sister is in Berlin. It is raining there. I long for your Bulgaria to kiss this pain away. I long for my Africa to kiss this pain away. I keep waiting for the telephone to ring long distance. Hear the sound of their voices again. But it is just a hallucination. Part of my personality type now. To hear voices. There are no voices now. Only goodbye. He's gone. The music has stopped playing. All I see now are false people around me, haunting me with the triumphs of their ghost nation, with their falsities, or their niceties. And sometimes even their loneliness, their false bravado, their librettos written on their chests. All I wanted was to love, and be loved in return, and for a short while I was. He was too. Gone, only to be forgotten. Gone, forever and a day, until the hours to the next sunset. In return for his silence, he gets mine, Petya. I think of Burgas this time of year. Could it be summer where you are, where your bones are, where your poetry is? For my entire life I have worn a mask, Petya. I've experienced trials in living, in loving, in writing, in productivity. For me, the world has been wintertime all these long decades. Help me to live, Petya. Please, please help me. Behind me is the northern star of the death wish. Make it go away, I tell my identity. I am through with it. I have known such a little love in my short life. No view of the world. No view of bride. No view of groom. I am shy of the world, of the universe. There is nothing left there for me in it except to drown in the waterfall of it. Pull myself away from the current phase in my life. This relapse into the doll-like flowers of winter. Leaves in a hat. Do not touch it. Leave it behind. Tithe in the collection plate. Leave it there to always mark my father's place. Petya is magical, funny and truly soulful. Petya's poetry is classical, timeless, and a must-see. I am uncut, un-magical, un-funny, not soulful. For if I were soulful, Petya, then wouldn't someone fall in love with my soul. I am Japan from memory, from meme, from verse, from rhyme. I am diarist. I am insomniac. I am lovesick and want to be seduced. I am old. I am older. You will always be young. You will always be younger. Although in my estimation all female poets are wise at any age. I will not read about the male poets anymore. Except Nick Laird. I really dig Nick Laird's poetry. His wife's (Zadie Smith) novels. I've read Updike. Read Hemingway. Read Salinger. There was a time when I wanted everything. There was a time when I wanted it all. Then came a time when I only wanted the pursuit of happiness. Now all I want is to be truly happy, exposed as poet. It seems everyone who marries meets at university.
I think of you all the time, with love, with respect, with admiration. Why am I so sad? I lost the love my life again. It feels as if I'm in my twenties again. You with the sad eyes, what am I going to do with you. You love, you love, you love and nobody loves you back. Her eyes look so sad. The reflection cast in tones, in silver, in speech and pause. The young king never loved me back. Inside I feel so sad and over-wrought. Ill. Ill. Ill. Healthwise. Yet still feminine and all I want to do is shine. Like you. Like you. Like you. I'm old. Too old for you. You're a prisoner. I'm a woman. You're leaving me. Father, brother, mother, sister. Greener pastures and the fairer sex await on the other side. I think of you smoking your last cigarette of the day. You're perfect. You're perfect just the way you are. I could glorify you in a handwritten poem. Kiss. Kiss. I could kiss you. Forgive you. Be in it for the long haul. You're in love, my love. You're leaving town. I'm swinging from the chandeliers. Burning the candle at both ends. Open your mouth and let me kiss you. You're thrilling and formidable. How come I've never found love. Don't want it. Don't need it. I' rather partake in cheesecake. I think of you. I think of you all the time. I always have and I always will. I feel as if my own heart is breaking. Everything I have ever done, is done. And here I am writing again to you David, my love. Always David. Always my love. And I will always be forever yours, but you are taken and someone else's dream man. She loves you. Go to her. This will be goodbye then. All I want to know is this. Did you love me, once? Afraid? Yes, I am afraid. I am scared of the dark (for example). All I want is you. You. You. But we are children of the, (this is difficult to say, difficult for me to admit to), we are children of the revolution. We are children of the struggle. You know it. You know it. I know it. And all I can think of is being in your arms and loving you. Go to her. Go to your life partner. You made a commitment to her. Go.
I've been in the wilderness for a long time. Half of Moses. You have your journey. You have your own journey. But do we meet again as friends, or lovers, or maybe nothing at all. I was always even as a little girl falling in love with father substitutes. I would tell them all I know. This would make them smile. I am a child of the revolution. And you? How I love you, David. How I love you, David. How I love you, David. How I love you, David. I will go on loving you for an eternity. Stay with me. Stay with me. Stay with me. I will, adore, worship and love you forever. In the middle of the night I am the girl not in reach of anyone, except you. David, you are the only constant in my life. In the silence (which is as unbearable as the loneliness, the futility of always being the outsider looking in), David is the only constant in my life. Ignore what everyone else says, and run away with me. Let's elope if this love has substance, and if this is for real. David, I only want to love you. David, David, David, David, take me away from all of this hell and fury, this misery that loves company, live with me and be my love. You, David, of all people understand what I think, what I feel, what I know, how I react to your voice. Is this hello or goodbye? I don't know yet. The decision, is up to you, David. If you want me, I am here. I am waiting for you. I am waiting for love. Wait until I see your eyes again, that smile, that laugh. I look young enough again to be your daughter. I don't care what other people say. I love you, Dawid. I always have. All these years. How can I regret anything? You are yours. You are man, and I am Eve. I think of you all the time. Hearts will be broken. I look at you and I see that you need someone who just not only loves you but understands you completely. But you are not a free man, or, perhaps you are. I pray. I pray for you. Think of your silhouette in the dark. Think of you in the morning. I am all alone. I have always been all alone. You are my light in the dark. Whenever I think of you, I think of you as lover, and friend. You make me laugh. You make me want you. You make me want to be a better person, a better woman, kinder, more understanding. I love, love you. I adore you. I worship you. My life is just beginning. Yours?
Tell me, how are you. Are you loved? I think of you all the time. Can't get your name out of my head. You make me forget my dreams. I only want to dream them with you. Nobody loves me really for me. I pull the hair back from my face. Holding my hair up with bobby pins. I dance for you, and then suddenly I'm in love, and all I can think of is you. How imperfect you are. I am too. How perfect you look. Even after all these years you still look the same to me. You're the music inside my head. The love song inside my head. Joy Division in the background. Remember when I was working as a cocktail waitress in the bar that we met. Are you nothing but a careless whisper? A heart-shaped bullet passing straight through transparent me. Nothing but yesterday. Words pass me by. Words pass me by now. Words are like bees. Words are like the mist. Words are like circles, paradigm shifts (shifting in the light of day). You were once a chance. You were once an opportunity for a love affair and matters of the heart. I can only see my shadow now on the pavement in front of me leading me home. My mother doesn't love me in the right way. She tries, like I tried to tell you once that perhaps I had feelings for you. Remember this. Remember. Je me souviens. You left me first. Standing there, looking at your gorgeous back as you waked away from me. I felt devastated, left. Empty, left. Left behind, left behind, left to fend for myself. It was a kind of prophetic omen for everything in my life. Go to your devoted wife. Your beautiful daughter you created together. My cold, cold heart was not undone by you, but by God. There've been so many loves over the years, my love, and all I can think of is one. For now. A novelist, the lecturer, the creative consultant, the educationalist, the producer, the researcher, the filmmaker, the clinical psychologist, the magistrate, and the list goes on and on. I know I have loved, I will love, and so forth. But I don't want to get all Coco Chanel all over you, or Norma Jean Baker, or Britney Spears, or the Kardashian clan. I don't just want to exist; I also want to live. I want love. I want to love but I am terrified of it. But the novelist was my first love, and Swaziland was my first love, and my second mother will never see the light of day again. And so, I write. I write to save all, impact the world, make a change, heal the world, heal myself. Always thinking of the novelist, always thinking of what could have been. Me, 16, with the sad eyes. Time to grow up. Time for recovery, and not relapse. Time to think, to mature, to remain confident. And all the girls are so, so pretty. And all the boys are so, so handsome. And all the good men have gone. All the women are married. All the handsome men are gay, so Robbie Williams sings in Love Supreme. Nobody wants to kiss someone who has been raped. No one wants to know her name.
The wedding dress is reserved for women who want to be lovers who turn into mothers. No one hears this woman crying, sobbing into her pillow at night. Every one ignores, has ignored her pleas for help. So, she thinks of her first loves. Her second mother sleeping in the graveyard alongside Ingrid Jonker, she thinks of eddies of dust on the mountains in the pure greenness of Swaziland, and she thinks of her novelist. Always saying hello, goodbye. On reading women, the phoenix and somehow finding the exit out, Petya, pain is the hardest thing. It's flippered. Like home, it has a soul, body, and mind of its own. It has the call of a swallow swallowing song, releasing the god of dew in the morning. Sometimes pain is like you, looks like you, talks like you. And I remember the days I called you Simon, Jacob, Elijah, Nicolas, Patrick, or Benedict, or Ignatius, or someone else's name, that I just don't care to remember at all anymore. You're older, you're wiser, you left me innocent and sweet, but your romance was a masquerade, a sham of deceit, and lies. Love, so naïve, so trusting, so maybe it is for the long-term haul, maybe it's just a short-term plan in the interim, while you wait for someone else to love you. I've been in the arms of poverty. Poverty is familiar to me. The world, my world, is tilting again. Shadows disappear. Shades appear in the gloom. You're like a fish. Here, and not here. There, and not there. Nature makes beautiful things. The flowers you don't buy, I buy for myself. The chocolates, and wine you don't buy, I buy for myself. I want to make a tree out of you. Trees are cool. They help put a kind of fizz over the day. I feel myself falling, falling, falling. I'm exhausted. Think of the mad Zelda Fitzgerald who didn't like Hemingway's friendship with her husband, the exquisitely put together advertising genius Assia Wevill, think of Marilyn Monroe at the acting studio, wanting to become an 'actor', not just an actress flirting with the camera. I fall into the swell, the push-and-pull of night. I don't behave. The waves inside my head spill over into day.