The voices are inside my head. Calling to me. Speaking in ancient tongues. They talk and talk and talk. The damage is done. The damage is done. I wanted a child while I was still young. They think of science in masculine terms. The humanities and creative writing in feminine terms. There's a gap for you. There's an excursion into the remembering mind. The shaking woman's interesting double life. I think of the anatomy of my loneliness. How everything in life is a mystery. I am waiting for sleep to take control of my aching limbs, my physical form. I invest the past into the insomnia, for no fight is worth it. What are we fighting for anyway? He's not here, they're not here. No one can hurt me now. Marilyn, the hunter. Diana, the hunted. I want to live before planting love. Your fingers feel like ice slipping to the bones of me. They thread my bones to my being. Give hope to my flesh. Now I just want to live, but there are days when I am tired of wanting to live. The washing flutters in the breeze, men and woman have been kind to me, and I have a lust for the gulf between us, how I've imagined you my entire life. Country of Adam's rib, country of blood, stone and wine. Her teeth bite into my pose. There's my unbearable sadness. Watching you satisfies me. I go all cold sometimes. The tiredness, the energy. In a perfect world you would have been free. You would have set me free. Your womb fashioned me. So, I write for the passionate outsider. The woman displaced. The female dispossessed who lives from one day to the next in psychological extremes. I am that woman displaced like Jean Rhys. I am the dispossessed female. And the woman that I love, whose womb fashioned me is my mother's.
I think of all the time we have wasted sibling. All the love that is gone. My loneliness grows like plant sap. Like water in wild places. All the fight has left me as I chase the sea. I wake, I chase the sea. Rabbit is gone. Don't tell me about your secrets. Don't tell me about your love, sibling. Leave me like you have always left me. Leave me standing here by the bright lights of this city by the sea. I always wanted your love. You were always high on life. The extrovert with friends. You erased me from your life so effortlessly. From your kingdom. I think we have said it all. The love is gone. Gone from your world. Gone from my life. They say I have a death wish. I'm hungry for it. The ghost of my spirit is hungry for it. It is cold here. Winter is coming on strong on this radar. This illusion sticks around like the Seine. I wish I was ghost dropping off this radar. I feel sick. You make me sick. I lost the proof. I think of all that I have sacrificed. Think of myself as crime and victim. Sibling, you've found love. We're passed the object of forgiveness. Nothing I can do about it. You're the daughter of the Czech Republic. Let me take you to the low of the city. I am wearing my glasses. Keeping my attitude. I think of your German boyfriend with his artistic fingers, sensitive face. How again someone else replaces me in your life. Bipolar takes all. Bipolar thinks that love is evil, that love means war. My mother never brought me sanitary napkins in the hospital. Never brought me clothing to wear. I walked around like a zombie. When she came, she spoke to the other patients there at the hospital. Looking for a friend in a stranger. She left me alone. Standing there. I was her mirror image.So bulimia and anorexia nervosa found me.
She holds all the power, all the cards. The woman who ate everything. I never had your heart. This takes some time to explain. Let me understand you. Let me understand this. Out of reach, you're always keeping busy. I'll always be the same. When I was in love, I was in love with my own shadow. My heart's bruised. I think all the time of how close to death I was. The renal unit at the Livingstone Hospital. My life is the diary of a volunteer. On the imagined wings of a bird in flight, I come to you. This message comes to you. This love letter comes to you, my mother. Theories have long since disappeared. The image of the soul. The twin image of our soul has vanished Nothing gets better here on this side of the world. I don't see myself in the mirror anymore. It is only my pride, your ego that lends itself to a new philosophy of the advanced world. I'd like to leave the world random. But I no longer want to examine the past, aftermath, aftershock shielding the echo of the shadow, my bruised shadow. We have nothing to say to each other anymore Only the visions remain. The words are all gone now. You grow out of it. No, not the bipolar. The vision you had of yourself in high school. Where you would be five years down the line, a decade. It is just me giving up my consciousness for another. You grow out of the authentic. It is coming back to me. The collect calls I made home from the hospital. Abandoned there. Younger, I was arrogant. Life was so easy, comfortable, happy. Not anymore. I wish I could say I have achieved my personal goals, fulfilled all my wildest dreams. What am I holding onto? The self that is a soulless misanthrope. The universe is amplified. Birdsong in the air. The leaf falls. It is just gravity.
And because of the violence against me, I have zero tolerance for violence. And because of the mental cruelty against me, I have zero tolerance for mental cruelty. They have defeated me.
The family, the cousins, the aunts and the uncles. I am done looking for love in a home that puts me up against the wall. I am lethargic now. Not wanting to talk. Not wanting to talk to anyone. I am on my own now. Alone. All I have is loneliness. That's the kind I am. The voices say, Petya Dubarova, to stop talking so much and to become a good listener, an effective listener, an efficient communicator. Revealing the purpose and value of others as God sees fit, as I connect with the universe. To transcend the negative, the voice tells me Petya, I also have to transcend the pain of the universe, the loneliness of the universe. I have to remember birth, rebirth, saturation. I have to move on from one phase of personal growth to the next level. From maturity and the confidence of maturity, to death. But it is difficult and tiring to be forgiving of myself, to be grounded in self-love and the world around me dearly, or, for life. And then there's this nourishing sense of spirituality that strengthens me daily. I am a stranger waiting for the train worshiping sharp objects eating eggs, chicken and soup. I live in a dark house born of green figs in September on a Sunday afternoon. A dark house born of a writer in a cage sheltered and protected by the light from all the activities of harm. While watching the first snow of a June winter, with the falling snow the road inside finds bipolar me again. High on life. Low on life. Numb on life. Dead to life. And then I realise I am never going to see uncle Rabbit again.
Ever. He died on a Thursday evening of a heart attack in a hospital room while I exhaled a pose. While I overcame my evolution at home typing out my third novel. I have the fear of love, of falling in love on my side, of sexual intimacy, of being made to feel vulnerable in front of another person. I am crashing. I am crashing into the waves chasing the sea of Petya Dubarova, and there will always be those who lecture me. I think the world, and my siblings have done me toxic in. And I remember the day my sibling's girlfriend showed me her tattoo. He must have a thing for a girl with tattoos. I don't know. We aren't close anymore. What happened in my own father's life is happening now in my own. The estrangement from the middle earth of the inner family, of the immediate family. I make cinnamon toast or eat peanut butter straight from the jar with a butter knife, and I try not to think of writing confessional poetry, or, the fact that I'm not loved by sibling, or, cousin, or, aunt, or, uncle, or, distant relative. I show them my rewards like arrows. Only I see the columns of light in my arrows. Yes, I'm done in. I'm done in. I'm going nowhere. I'm going everywhere. Jagged little pill in my mouth. Rush of water down my elated throat. I really wanted to see her tattoo. Why, oh, why am I so surprised that she gladly showed it to me. Bipolar has made me frightened of everything. Of landing on the ash heap like other people's sorrows. I think of my own sorrows. I'm left thinking of how important it is to keep correspondence, journals and copies of your work. I think of my own father and mother living out this kind of perfect life.
My mother had a spacious house, they had two cars, and she had to raise three children. Two daughters and a son. She didn't teach me to have that. To invest my life in children. To invest my life in sons and daughters. I know my roots and they go deep like a ninja-warrior. Now I find myself living vicariously through Dorothy Parker, and Maya Angelou. I think of the mute wind. I think of the constant rain at my window. I think of what I see when I see wildflowers. Cemeteries, ghosts, the apparitions, the voices in my head, hallucinations. There are days when I am just writing to get by. I keep telling myself it is not hopeless. All is not hopeless. That this life is what I have been given. My siblings think they know it all about bipolar. Even more than me. I can't understand a word that that they possess about mental illness. They give it to me, not as a gift, but as something to control. I think of the difficulties of my father. The difficulties of a young mother having to accept a manic-depressive husband. Nobody caught me when I fell. Contradictions keep me busy for a while. I try too hard in relationships. I was a teenage runaway falling away to the waterfront of hospitalisation. The perspective was clear. The view of my life settled. I had the beauty of language. It gave me inter-connectedness. The relationship I wanted. I was a sailing boat that caught the wind. On my way. On my way. Then the mania would come, or, the clinical depression, or, the attempt to take my own my life, or, the suicidal thought, and I would be derailed again from the perfect life that I had lived before. I would be abandoned and forgotten by my mother.
I would be abandoned and forgotten by my siblings, by relatives who told me that they wished they could be of more assistance, but they had their own problems, or, uncles and aunts would just ignore me. With the onset of mental illness in adolescence, my life became more complicated over the years. I became a hunting and gathering woman of current trends forecasting for a blog that I wrote, ephemera from my paternal grandfather's life, and phenomenology. I became this rather complex vessel (never studied further, never had the sunny road of the marrying life, or, those sons and daughters, and strange, I had always been madly in love with children my entire life), and in the end it was language that accepted me, not family, not siblings that had looked up to me once when I had the normal life, the kind of life accepted by family. There would be all this ignorance and sham surrounding my mental illness. I became known as the storyteller, I would make up stories, and this would do the rounds. So, I am threatened and cajoled, told in no uncertain terms by my sister that I am not living. She never phones home to speak our father, elderly and infirm now. Weak and limiting and limited, and I tell myself that what matters most is recovery. Coming out of that despair and hardship and release of relapse. Now I think back to the early days of the initial treatment of my bipolar, the hospitalisation of my bipolar when I became something of a pill popping zombie, then an insomniac, and then there was this return to normality, to homelife, but also terrifying ignorance in the family, also terrifying ignorance around the sufferer, and stigma.
The discrimination of living with the bloom and smoke of mental illness. I keep telling myself pain births creativity. That it is the motivation for pursuing God. Must be more Eckhart Tolle, or, Gary Zukav than me I suppose. In hospital people maybe want to be your friend. But outside, you become like strangers again. You return to a kind of semblance of your previous life. You find people don't want to know you anymore. Release from hospital always brings me back to writing, to my childhood. To the swimming pool in Gelvandale where I was baptised, to a picnic in Port Alfred. Yes, I found baptism and God. And sometimes, just sometimes, the writing annoys me, or, I get annoyed with myself, and sad, as if my work is almost incomplete. Almost as if I am not living up to my own expectations. And every time upon my release from the hospital after my meds have been adjusted, I have to open a new door, learn to live a new life again. It's difficult, but I have endured this. I have survived. I remember that I have strategies, goals and actions. As my father did before me. I hate it that I blame him. I hate it when I say something that hurts him, and I see him wince as if I have slapped him very hard across the face. I mean, I am used to embarrassment, and humiliation, and people unfriending me with a kind of energetic efficiency. I have to work on self-love daily. I pray daily. I try to be kind but it is like making an anonymous donation. And every year I promise myself more self-love, more personal growth, more prayer and meditation, more reading, and I make an action plan out of it for the next six months. To the lighthouse.
To the lighthouse I go. There are days when I talk and talk and talk. There are also days when I cannot meet your gaze. When people's faces look different to me in the morning light. When I'm afraid of Virginia Woolf. Society allows many things to happen to you when you are mentally ill. I'm always putting my trust in people, and being let down badly. Balance is everything. All I can think of is that I am a novelist now studying the craft of writing with every narrative that I write. That I am a poet. And a bipolar life can be as healing as rain with a savage kind of violence. At least that's the way that I see it. Bipolar itself, there's still so much that we don't know. What I hear most often from other people who live with bipolar, is this. That I wasn't always bipolar. I wasn't always like this. I didn't need to take a sleeping pill to sleep. Maybe there was a traumatic incident in your childhood, or, long term abuse, or, you were never loved by a parental figure, or, there was a kind of stress or burnout that you couldn't deal with. I've been there. Uncle Rabbit is gone. I'm still here. I still get to live life with purpose and meaning and truth on my own terms, and there are days when I feel like a tragic figure caught in a storm. There are days when I want the world to see me. There are days when I don't want the world to see me, because I don't think that they'd understand me, but there are also days when life is infinitely more beautiful. There is an image that I manufacture every so often in my mind whenever I feel like it. I see the picture of a little girl, and she is loved. Bipolar is not on the scene yet. Her life is not derailed yet. She is eating watermelon on the beach. The sun is going down. She is laughing with her boy cousins. Smiling for the camera. Smiling for all the world to see.
I've made mistakes. More than a few. I haven't always apologised for my behaviour, for the mistakes I made, the wrong journey I took, the path less travelled. I am broken inside. I sometimes feel numb and dead inside when I exercise. Especially when I exercise. When I'm stressed out, I exercise a lot. I watch films. I read poetry. I write poetry. But these days it just feels as if I can't carry out the simplest of tasks. I feel that nobody really loves me for me. I think of Elvis, I think of Sinatra, I think of Sammy Davis Junior. I think of their friendship. The bonds between them. They were brothers. They had each other's backs. They looked out for one another. They loved each other. I do not know what love is. Growing up my mother loved herself. Narcissist I think is the correct term. Always in heels and a G-string. Sexed up.My father was an absent father by all accounts. But, to all intents and purposes her gave me a happy life, a happy childhood. So, I am taking the memories wherever I go. Wherever, whenever, and I mean the happiest memories I've had, I still have, are the moments I spent with my father. Eating ice cream, going to the beach, visiting the clinical psychologist, buying the month's groceries, playing under his desk at work. My father's friends were my friends. The people that knew my father, knew me from a young age. Precocious and cute, always wanting to make people with sad eyes laugh, and if I couldn't get them to laugh, I would get them to smile at least. When I was born before the eighties,George Botha passed away that year, from an apparent suicide. Biko slipped on a bar of soap. Then there's Dulcie.
Dulcie September (I wonder what her children would have been like, her husband, would she have settled in London, married a man who had green, or blue eyes. Rick Turner was assassinated by a man with a gun (they haven't found him yet), Kevin Carter was killed by a stray bullet as he was taking pictures of the unrest in the townships during the brutal heights of the heyday of apartheid. Political activists of colour were being arrested at every turn. Turn the corner, walk in the opposite direction someone, someone would be following you. The Americans I think termed that phrase Big Brother is watching you, or else it could have been anyone really. I'm young, but I have an old soul. Yes, I read poetry. Yes, I read books too. Basically, anything I can get my hands on. I love getting my hands dirty in the kitchen. The cake flour, the dough I eat off my fingers, dust the doughnuts with icing sugar, or cocoa, keeping busy, busy, busy, trying not to think, trying not to think of anyone, or anything. It is a long, long way to Rapunzel, Rimbaud, Verlaine, Proust, Nabokov, Salinger, Rilke, Akhmatova, and Coco Chanel. It is an even longer distance to Billy Graham, Archbishop Desmond Tutu, Walter Sisulu, Oliver Tambo, Neville Alexander, Fikile Bam, Patrice Motsepe, ex-president Nelson Rolihlahla Mandela, ex-president Thabo Mbeki, ex-president Jacob Zuma, and president-elect Cyril Ramaphosa. Then I think of the land of the free, and the home of the brave, and the American presidents (the leaders of the free world), George Washington, Abraham Lincoln, JFK, Thomas Jefferson, Barack Obama, and Donald Trump.
Nobody knows anything really about their childhood. Rapunzel, like all fairy tales, like the Native Americans, and the Eastern Cape poets Ayanda Billie, Robert Berold, Brian Walter, Mzi Mahola, the late Arthur Nortje, the late Dennis Brutus, Mxolisi Nyezwa, they are all frozen in the snow of my memory. I want people to love me. Just like my dad. People love daddy. People loved daddy. But inside I am sad. I am not even loved in my own home. My mother hates me. How to get over the mental cruelty, her un-loveliness to me over the years, her utter humiliation of me when she saw how close me and dad were getting. She was in the house, put on a disappearing act whenever I appeared. I tell myself that nobody loves me. That I'm a rubbish-throw-away-type of person. Nobody should associate themselves with me. I have no self-esteem, then low self-esteem. Sleep around. No, not really. I just give expert hand jobs, and I never kiss. Never. Too intimate, it makes me feel vulnerable, and when you kiss someone there are just so many levels to it, you know. The first kiss. Well, you always remember that. You always remember the person who first kissed your lips. And after that, after that you open your warm mouth (I think of everything as an experiment, an adventure, an exploration of sorts). They have all gone out into the world now. The wives have done what is impossible for me. Given the boys children. That, that, that right there is too much for me to take, to handle, although I know I will survive. Believe me, I survive without cocaine and alcoholism, without sexuality and the sexual transaction (as Jean Rhys said in After Leaving Mr Mackenzie).
I endure with the best of them. I love like the greats. The great singer and songwriters (the late Karen Carpenter), musicians (Lenny Kravitz, Fiona Apple). I too have been careless with the hearts of delicate people. Some have moved on with their lives, and have forgotten all about me. I pretend to wake up in the mornings to the legends that the boys have become. They are men who rule empires now. They have forgotten all about me, forsaken me for money, prosperity, prestige, status (I'm mixing up my similes here). I miss them. I miss them like crazy. I wish I was back there, not here. Each and every day in Johannesburg was either a summer-ish day, or winter. I wish I was in love again, but I'm not. I'm a wreck. Still the same wreck I was 20 years ago. I'm growing older. I'm in my forties now. What a terrible age. The onset of menopause, flashbacks to a time and place when you were happier, when you could afford to make mistakes, behave foolishly, and love, love, love, and dance the night away with multiple partners on your arms, but I didn't know about the world. Didn't know anything about the world. So, mothers, be good to your daughters. They will learn to love like you do. I don't know anything about that. I don't know anything about love. I can smoke, I can drink when I hang out with the guys. I love men. Women ignore me. Women talk down to me. Women humiliate me in front of their children, mother-in-law, and especially, especially their boyfriends, their husbands, life partners. You know that kind of girl. You know that kind of woman. She's beautiful, exceptional-looking.
She dresses down, she dresses up. I'm that kind of woman now. Can someone hear my plea? Anyone, anyone? Anyone out there? All I ever wanted was for my mother to tell me how much she loved me, how proud she was of me, and she didn't. Still doesn't to this day. And I hate violence of any kind, even in films. I still believe in what Walt Disney proclaimed. It is my mantra still to this day. I believe in family values. I guess it is the principle behind it. Norms and values. Growing up with norms and values. A kind of belief system, even though I did go to Sunday School, and memorise Bible verses, and was indoctrinated into religion by the Union Congregational Church,(I'm not religious anymore, although I still pray, still meditate, believe in reconciliation, and as such there is evil in the world, but there is also the greater good). Anyway, I am much more of a spiritual person now, from an early age I believed in angels. Truth for some, but not truth for all. I believe in the qualities of a good Christian, Brahmin, Yogi, Hindu, Muslim, Lutheran, Baptist, Methodist, and Catholic. All religions hold truth at the cornerstones of their foundation. So, instead of making war, think instead (this is for all the world leaders, mothers, fathers, sons, and daughters out there), make peace (keep the peace in the house, reconcile your differences, sit at the table and break bread, talk about your day, don't isolate yourself from either your family, or your community). Be kind. You can kill with kindness you know. Today that person could be your enemy, tomorrow (as the ancients, prophets, saints, angels say) that same enemy could be your friend.
Money and wealth won't make you beautiful. Inner beauty, understanding and understanding devotion to others less fortunate than yourself, the marginalised, downtrodden, those living in poverty-stricken areas in dire straits give them your peace too, and something to eat. The game of life is made up of winners and losers. The loser always forgets about the lesson that they have learned. The winner takes it all. Always remember it is how you play the game. Life is precious. People are precious too. We are only human at the end of the day. Once, they said that someday technology will surpass humanity. Code breakers, the women and men who serve countries around the world, and who are willing to sacrifice their lives for millions of people). I think also of scientists like Sir Isaac Newton, Niels Bohr, Max Planck, Pavlov, Albert Einstein, Marie Curie (twice-winner) of the Nobel Prize. I think of researchers dealing with computers, information communication technology, indigenous knowledge systems, the great digital divide between the haves and the have nots (first world countries and third world countries). I think of intellectuals like Pliny the Elder, Aristotle, Hippocrates, Homer, and Plato. Isn't every intellectual an authority on philosophy, education, subjects as diverse and varied (Leonardo da Vinci, Michelangelo), as the holistic vision of an educationalist, community leader, humanist, activist, volunteer, just as much as a person can be plumber, he can also be a storyteller (everybody has a story to tell), and a poet. His name can be Yusuf Agherdien, Ambrose Cato George, and Shaheed Hendricks.
(The writers of the book South End: As We Knew It, although District Six in Cape Town is more well-known when it comes to the promulgation of the Group Areas Act). They can even be the curator, and a writer-visionary-maverick of the world-famous museum, the South End Museum, that has its roots in Saint Helena. An island in the middle of the ocean, that could only in the past be reached by a Royal Mail Ship that sailed from Cape Town to Saint Helena. Are we still slaves, our minds enslaved by oppression and racism, prejudice and gangsterism, the abuse of alcohol and mental cruelty? It has become a global phenomenon. It has become a buzzword. In my mind, we are all then victims of circumstance, of trauma, of incidents that happened in our childhood. And yes, we fall prey to evil deeds, and evil thoughts, we sin, and sometimes we pray and ask for forgiveness, and sometimes we don't. We don't learn the lesson; we would rather abscond. Go our own way. For some of us, this is all we know. Running away from loss and grief, denial and instigation, and when we do that we are motivated by our own fear, anxiety, even insanity (which means two things, break from reality, or non-reality).When you're in high school all you want to do is hang with the popular crowd, go out with the most popular boy in school, obtain high marks, achieve on the sports field and inside the classroom. I was an obsessive-compulsive achiever, and the only people I wanted to impress were the women in my family. The women make babies, and stay at home, cook and clean, raise their family, but in my world the husband was always marrying the mistress.
We know the affect that climate change has had on the seasons, harvests, running water, rain, sanitation, and it spells disaster in all areas. Floods, tornadoes, tsunamis, storms, drought which affects our farmers, and particular our agriculture all over the world. I digress. I come back to those two words again. Global phenomenon. We are reaching a climatic stage of events in world history. Ask yourself these questions, think about them, ponder them as you would any projectthat is highly creative, and imaginative, that needs you to focus, and concentrate. Put all your energies into it, as you would your children's lives, and your husband's or wife's welfare. What is your legacy, will it be hidden from view, or be there for all to see? What is your calling, your purpose in life, what are you extremely passionate about (I must have asked myself these questions thousands of times, and so, no, I'm not exaggerating)? What are your empirical dreams, lofty goals, pre-imminent plans? Are you concerned about the spiritual welfare of others, as I am?
Sleep. I don't sleep anymore at night. I don't sleep very well, or, not at all. You only see what you want to see. You only see the sum-aura of me. You have no proof of who I have loved. No one knows who I really am. And I want to be yours, but I can't. And I want to have a child, before I am too old to have a child. But life for me. It seems as if I have already travelled halfway. And I have suffered. I think that I have suffered too much already. I have buried the renal unit far underground where you find the dead of the fairground. Where sea meets the floor of the ocean. Where river meets dust. And enemies meet up with ash heap. The waking inside the iceberg doesn't come naturally. There are deadlines even here amongst the elements amongst poor family life, dysfunctional life stick figures. There is project management here by children. I know, because I used to be one of those children. I ask myself now, am I being value-based by this, my tiny prejudices, my dreams, the visions that I have of the moth environment that I live in, the buzzing world around me, the holistic visions that I have of my future self. I'm an actor who doesn't care what you think of me. I live on stimulus and impulse alone. Those are the laws that I live by. I should have had those children. Shouldn't have listened to my father. Should have payed more attention to my mother when I had the chance. Maybe my life wouldn't be such a fine line of a mess now. Staying at home with elderly parents. Struggling to carry on with my life which is a grownup life now. My life is just an illusion now. Nobody listens to this ghost capturing the castle.
Memories they come and they go. Angels walk by me. Overwhelmed as you are by grief, there is gravity, there is, in remembering the personality-type of the people that you loved, the person you thought that you were going to spend a lifetime with, their untimely and tragic loss. When you are young you think that there is only one person cut out there for you. For a while, grief grew in everything. I could see its progress everywhere. In slices of melon at the breakfast or lunch table, flowers, in Updike's Rabbit, in ingredients and priorities it was a mooring, a kind of lifeline, a cold-hearted and aloof buoy, it was, grief was for the longest time. Grief came in waves, in waves, in waves. The rain would make me cry, the smell of winter, my childhood, my sister who was now living and making a life for herself in Europe, and then one day I woke up and discovered that grief was a stem now. It was growing, growing inside of me. A heart filled with grief can and will burst. This is how my heart behaved in those months after a distant friend of the family, Bunny Flowers, passed away suddenly. His death had come as a shock to everyone. Poetry found me. Prose found me then in those hours. In his bare defeating and breaking silence out on the sea. Grief will break even the calmest hearts. It will make you think that you are missing out on something. It will. Everything will remind you in the early days in retrospect and in days to come about the one who left you behind. I am slowly starting to figure that out. You will shout at the walls, I certainly did.
You will through no fault of your own, but you will come to blame God, blame the hospital staff who came to the people you loved and lost who came too late to the assistance of your loved one, at the unfairness of it all. Your teeth will have grief, sink its talons into it like watching the steam from a coffee mug. Seasons will change from the present to the past and my consciousness wanders. I act and pretend Bunny is on holiday. It was my defence mechanism as a child. It is still as an adult. He'll be coming back now any day. Clouds will part. Still I tell myself because the grief is too much for me to handle, it overtakes me on certain days to the extent that I can only fill the hours and the silences with writing. Writing about life, the celebration of life and writing about death. You go on. You must. You must remember them as they were, I was told this once, I think my mother told me this. I make lions out of them. They turn into guardian angels and I make lions out of them. I find they are as much present as they ever were. I take comfort in that afterthought that populates. Grief can make you bitter. It can make you regret what you said, what you didn't say in the moment, what you wanted to say, desired to say to the object of your affection. It can make you angry at the world and for no apparent reason you snap at a stranger, or a child, or a loved one still very much in the world. Money, I realised will never bring them back. It is important, and somehow some people make it the root of all good, all evil, all material possessions as if they could take with them if they left this world. I am in a boat and my heart is breaking. My calm heart is breaking. I realised early on in life after I lost my paternal grandfather, I was of course much too young, much too young, well I realised that grief has an outspoken tongue and point of view when it comes to the living. Those left behind in the now less than crowded house.
What to do when grief overtakes you, when you're immersed in that space it is beyond overwhelming. If I could turn back the clock, I would have kept you safe every minute. I remember your voice, Bunny, I didn't think that I would, but I do.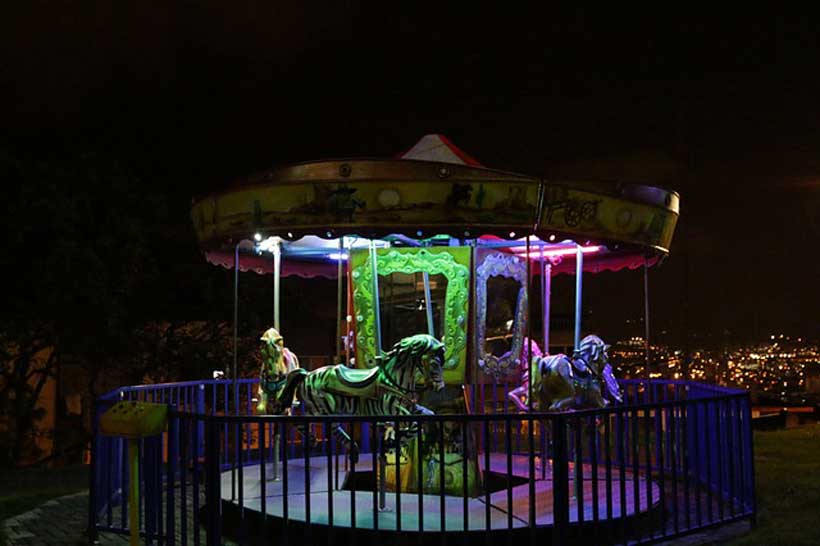 I haven't got time for the pain. When I'm through with you, I will still hope.There's an ocean meeting invincible ocean pouring into eyes,you are far away in another city now a devil in disguisewith sadness comes a mania of relief (it is just a part of me). There is a part of me that is an experiment. Just a playing field. I was born that way. To feel my way in this world with trepidation. To a ghost feeling her way on land. You've left, you're gone, and you're a ghost, something wickedly despicable but I understand you so much more now. The last time I spoke to my sister was a Sunday and I know that soon the months will turn into years between us.You,beauty personified with the sameness of Ezra Pound. I've abandoned you; you're gone.
You've made history young standing with your ticket and your visa in hand at the boarding gate work for tomorrow. There's something purified in the hoping for something sweet in the novelty of youth. So, the aftermath will come one by one. We'll forgive each other like
the appearances of the moon. We'll exchange gifts and we'll remember the commodities of childhood. I'll close that (I won't pursue him). I hate him so much now I could spit blood. It came from childhood continued. The damage is done (what are the meanings of trauma and casualty) only this remains. When I'm through with you strangely I will still hope. I am standing in front of you asking for forgiveness. You've arrived on a scholarship. Left all the lions and elephants behind. Parents that you're sick to death of the sight of, a sister who is mentally ill and who has all the sinister potential of making it anyway and a brother who doesn't believe that smoking is for grownups. You've detached yourself from your childhood, grown as cool as an iceberg. Darling, you've made it as far as America. How far is up? To the blank slate face of the moon, the fat orange sun that shimmers and glitters in heat waves and so you stuff yourself with Chinese food and decide this is the life; to live like the rich do as you. Take their coats and hang them up with a number at an elite country club and do everything American as you can possibly do before you die. So, you forget about us. Four stone gods. Buddha-like in your consciousness, all owners of lonely hearts in a wilderness of biochemistry and decay. Once I nestled your head in my lap and breathed in the scent of your hair – of powder, scent, perfume, skin against skin, not yet old, wrinkly like fingers like prunes from a bath, smelling old; no longer an extraordinary machine. Now you can hardly bare me to touch you. I see less and less of you; you don't ask to be taken care of; there are no longer whispers in the dark as we camp out in front of the television. There is only your magical thinking. Your purity, your humanity, your alchemy. You're a mother, a wife waiting in the wings. Already posed in your natural habitat. Your dewy eyes are gems, once diamonds in the rough. Once you wore a crown of thorns in childhood. In those rough, tidal, shadow-boxing teenage years when bad, bad things happened to show up in your life. A yellow shout of melancholy with no bounce and of little hope and so your innocence was snuffed out and planted into a dead nothingness. And yet it still left you with the mind of an angel. Cradled you like a new-born, Magus. I think of anticipatory nostalgia. I say this with love. Caught in a trap. Once immobile. Then striding across playing fields cradled by lullabies and spent by beguiling motives. Journeys and a soul awash by winters and the glow, the matrimonial hush of seasons and so will I, goddess-like make you a daydream of a monster. I would never belong
I am not like that. Built perfectly in your world. I am poison. Not so good at navigating vertigo through sweet nothings, and flash love. I don't cry anymore when my heart takes a dive. I wait to hear you say what you want. Your voice a soft blot. Swapping enduring stories that migrate anxiously from my mind to yours. Like a lilting, urgent freedom song. A songbird received with warmth and sincerity. I like those words memoir, smoked. Feeling my Achilles heel, my sobriety. An ache where my heart should be. You have been in my dreams all my lifemeltedmy heart made of stonewith a soul all patched up like skin. My comprehension on trial, my cowardice. This is me saying goodbye.
What does love mean to me then?Is it the winter rain here again, the machinery of haiku?
Leaves softly whispering on the ground. Words, words and more words. In imagination a purified Dadaist reality. Restored in a manner with alchemy and humanity. You are soul you know and that's enough for me. The book on us is finished. The diaries burnt. I've got my head under a primitive sky. The sun's impoverished. Walt Whitman's blades of grass all lost on me. You're as remote to me as an American utopia. The cogs and wheels are spinning. But what does that mean? There's nothing sublime to it if you're not here to hold me. Did cancer or illness that interrupted your life?Why did you not marry,or, find the right man?Why don't you have children?Why aren't you normal?All I can see is destruction mingled with burnt diaries. Where are the seeds yourMother originally sowed?Who anchored the roots of grief?And, introduced the weight of the world's weariness. Your mother drinks lilac wine
Purple blooms upend themselves in the glass much more than a stain. But you don't like that kind of distraction that stills nerves. The grownup kind of love. The kind of pain children bring with them into the world. The starry anticipation of tiredness. As people make closer contact with you, they become illusions. Fiercely torment you vulnerable-thinker.
You can never take off that hat. The psychological framework. The quality of your conversation. Is it heroic, stoic, and maladroit?It needs a wiser understanding. Your laughter needs no shelter. You walk the sky in a swimming pool. Conquer lap after lap after lap. At the end of the day you smell of rain. Your mouth keeps on after opinion. It keeps changing perspective. Are you really a poet (or is that a guise)?Where is your mask for the ball?You need food, sleep and a feast. You're hungry for it all. You are hungry for everything. A network of business cards and data. Where is young Hemingway's Diary?Where are the seeds Buddha planted?Where are the seeds Plath and Sexton planted?Your speech is rapid (just let it go to the palace and tribe of boredom). Like air in the bloodstream of an apricot.
Finding myself in the tender sea. (There's no ignorance and confusion here). I listen to its brilliant blues murmur so varied. Tasting the salt in the eternal profound light.And when I leave that spirited energy there's the night wind. There's the man on the moon. There's the television. There are giants, monsters, and talking heads. But there's also a sense of quietness of peace in this paradise. No glut of shaking flight, fancy, fight that I'm anchored or terrified by. The newness of it all – because I am known in all of these territories. These regions, these districts. Storms will come but I will not be done in by their edges that tides simply fall off of and come undone by. The problem of pain is like the meaning of a river. It will pass. Summer will soon be here in this paradise. My brother is doing what he did when he was a boy. He used to steal my books, my Milan Kundera. That philosopher who was a writer. A philosopher who wrote books. And now he is turning the tables on us. Being a philosopher who is becoming a writer who writes and edits books. Pictures can tell you a thousand stories. The weather forecast or the change in climate. Currents that are trending in this paradise. I am a metallic stream-of-consciousness worshiper. Look how I've made it into an art. I've discovered it's no longer strange to me. I'm channelling it and all its rituals. There's a poignant sadness in its image. Aching dream of what could have been. And madness bordering on the useless storm of dark and suburban mania. Look at how birds will remind you of song. When you played truant and your parent's inertia. And of water, the weight of it in this paradise.
Sinners never disappoint. And I do not envy them. Their crowning glory, their shape. Their smell lacks innocence, their unemployment. The lack of skills to put bread on the table to feed hungry mouths. I do not envy their presence. Where drunkards kiss the ligaments of the cold earth of the pavement. Mouth meeting another. The beer's mouth both just imagining things. A better life for all, world peace. Once there was the unbearable lightness of youth. Chips and steak are on the menu. I can also talk of love, many things.Now young guys lie in the street. Face down like carrion. We're young still and there's an unbearable lightness that comes with it; poverty, unemployment. A silence so pure while a mouth defies gravity and neutral ground. Lectures on how the revolution must hurry up after speech after speech! It is not that this generation is speechless. Kevin Carter has been dead a long time. Photographers can drift. They drift like driftwood. Ribs, beer and dancing (darts for the men) are on the menu. I can also talk of the love of many finer things. Damn married fever but not as committed. Soon Magda will be forgotten like a wallflower. It's not in my power to change that. Conjure it up. Only an echo followed her death. It played itself out at the graveside and inside the church. The music. The outside of me is built like a wallflower. Winter bright white light there's an echo coming from somewhere. Shoes on the floor cold night a starry sky. Those shoes belong to me and I'll lace them up in the morning. The echoes vibrate under the soles of my feet. Instead of going to bars and clubbing, she poured herself into reading her books. She cooked up a storm furiously. Imagining it was for two. Funny girl. Magda that shiny fractured thing.