The voices are inside my head. Calling to me. Speaking in ancient tongues. They talk and talk and talk. The damage is done. The damage is done. I wanted a child while I was still young. They think of science in masculine terms. The humanities and creative writing in feminine terms. There's a gap for you. There's an excursion into the remembering mind. The shaking woman's interesting double life. I think of the anatomy of my loneliness. How everything in life is a mystery. I am waiting for sleep to take control of my aching limbs, my physical form. I invest the past into the insomnia, for no fight is worth it. What are we fighting for anyway? He's not here, they're not here. No one can hurt me now. Marilyn, the hunter. Diana, the hunted. I want to live before planting love. Your fingers feel like ice slipping to the bones of me. They thread my bones to my being. Give hope to my flesh. Now I just want to live, but there are days when I am tired of wanting to live. The washing flutters in the breeze, men and woman have been kind to me, and I have a lust for the gulf between us, how I've imagined you my entire life. Country of Adam's rib, country of blood, stone and wine. Her teeth bite into my pose. There's my unbearable sadness. Watching you satisfies me. I go all cold sometimes. The tiredness, the energy. In a perfect world you would have been free. You would have set me free. Your womb fashioned me. So, I write for the passionate outsider. The woman displaced. The female dispossessed who lives from one day to the next in psychological extremes. I am that woman displaced like Jean Rhys. I am the dispossessed female. And the woman that I love, whose womb fashioned me is my mother's.
I think of all the time we have wasted sibling. All the love that is gone. My loneliness grows like plant sap. Like water in wild places. All the fight has left me as I chase the sea. I wake, I chase the sea. Rabbit is gone. Don't tell me about your secrets. Don't tell me about your love, sibling. Leave me like you have always left me. Leave me standing here by the bright lights of this city by the sea. I always wanted your love. You were always high on life. The extrovert with friends. You erased me from your life so effortlessly. From your kingdom. I think we have said it all. The love is gone. Gone from your world. Gone from my life. They say I have a death wish. I'm hungry for it. The ghost of my spirit is hungry for it. It is cold here. Winter is coming on strong on this radar. This illusion sticks around like the Seine. I wish I was ghost dropping off this radar. I feel sick. You make me sick. I lost the proof. I think of all that I have sacrificed. Think of myself as crime and victim. Sibling, you've found love. We're passed the object of forgiveness. Nothing I can do about it. You're the daughter of the Czech Republic. Let me take you to the low of the city. I am wearing my glasses. Keeping my attitude. I think of your German boyfriend with his artistic fingers, sensitive face. How again someone else replaces me in your life. Bipolar takes all. Bipolar thinks that love is evil, that love means war. My mother never brought me sanitary napkins in the hospital. Never brought me clothing to wear. I walked around like a zombie. When she came, she spoke to the other patients there at the hospital. Looking for a friend in a stranger. She left me alone. Standing there. I was her mirror image.So bulimia and anorexia nervosa found me.
She holds all the power, all the cards. The woman who ate everything. I never had your heart. This takes some time to explain. Let me understand you. Let me understand this. Out of reach, you're always keeping busy. I'll always be the same. When I was in love, I was in love with my own shadow. My heart's bruised. I think all the time of how close to death I was. The renal unit at the Livingstone Hospital. My life is the diary of a volunteer. On the imagined wings of a bird in flight, I come to you. This message comes to you. This love letter comes to you, my mother. Theories have long since disappeared. The image of the soul. The twin image of our soul has vanished Nothing gets better here on this side of the world. I don't see myself in the mirror anymore. It is only my pride, your ego that lends itself to a new philosophy of the advanced world. I'd like to leave the world random. But I no longer want to examine the past, aftermath, aftershock shielding the echo of the shadow, my bruised shadow. We have nothing to say to each other anymore Only the visions remain. The words are all gone now. You grow out of it. No, not the bipolar. The vision you had of yourself in high school. Where you would be five years down the line, a decade. It is just me giving up my consciousness for another. You grow out of the authentic. It is coming back to me. The collect calls I made home from the hospital. Abandoned there. Younger, I was arrogant. Life was so easy, comfortable, happy. Not anymore. I wish I could say I have achieved my personal goals, fulfilled all my wildest dreams. What am I holding onto? The self that is a soulless misanthrope. The universe is amplified. Birdsong in the air. The leaf falls. It is just gravity.
And because of the violence against me, I have zero tolerance for violence. And because of the mental cruelty against me, I have zero tolerance for mental cruelty. They have defeated me.
The family, the cousins, the aunts and the uncles. I am done looking for love in a home that puts me up against the wall. I am lethargic now. Not wanting to talk. Not wanting to talk to anyone. I am on my own now. Alone. All I have is loneliness. That's the kind I am. The voices say, Petya Dubarova, to stop talking so much and to become a good listener, an effective listener, an efficient communicator. Revealing the purpose and value of others as God sees fit, as I connect with the universe. To transcend the negative, the voice tells me Petya, I also have to transcend the pain of the universe, the loneliness of the universe. I have to remember birth, rebirth, saturation. I have to move on from one phase of personal growth to the next level. From maturity and the confidence of maturity, to death. But it is difficult and tiring to be forgiving of myself, to be grounded in self-love and the world around me dearly, or, for life. And then there's this nourishing sense of spirituality that strengthens me daily. I am a stranger waiting for the train worshiping sharp objects eating eggs, chicken and soup. I live in a dark house born of green figs in September on a Sunday afternoon. A dark house born of a writer in a cage sheltered and protected by the light from all the activities of harm. While watching the first snow of a June winter, with the falling snow the road inside finds bipolar me again. High on life. Low on life. Numb on life. Dead to life. And then I realise I am never going to see uncle Rabbit again.
Ever. He died on a Thursday evening of a heart attack in a hospital room while I exhaled a pose. While I overcame my evolution at home typing out my third novel. I have the fear of love, of falling in love on my side, of sexual intimacy, of being made to feel vulnerable in front of another person. I am crashing. I am crashing into the waves chasing the sea of Petya Dubarova, and there will always be those who lecture me. I think the world, and my siblings have done me toxic in. And I remember the day my sibling's girlfriend showed me her tattoo. He must have a thing for a girl with tattoos. I don't know. We aren't close anymore. What happened in my own father's life is happening now in my own. The estrangement from the middle earth of the inner family, of the immediate family. I make cinnamon toast or eat peanut butter straight from the jar with a butter knife, and I try not to think of writing confessional poetry, or, the fact that I'm not loved by sibling, or, cousin, or, aunt, or, uncle, or, distant relative. I show them my rewards like arrows. Only I see the columns of light in my arrows. Yes, I'm done in. I'm done in. I'm going nowhere. I'm going everywhere. Jagged little pill in my mouth. Rush of water down my elated throat. I really wanted to see her tattoo. Why, oh, why am I so surprised that she gladly showed it to me. Bipolar has made me frightened of everything. Of landing on the ash heap like other people's sorrows. I think of my own sorrows. I'm left thinking of how important it is to keep correspondence, journals and copies of your work. I think of my own father and mother living out this kind of perfect life.
My mother had a spacious house, they had two cars, and she had to raise three children. Two daughters and a son. She didn't teach me to have that. To invest my life in children. To invest my life in sons and daughters. I know my roots and they go deep like a ninja-warrior. Now I find myself living vicariously through Dorothy Parker, and Maya Angelou. I think of the mute wind. I think of the constant rain at my window. I think of what I see when I see wildflowers. Cemeteries, ghosts, the apparitions, the voices in my head, hallucinations. There are days when I am just writing to get by. I keep telling myself it is not hopeless. All is not hopeless. That this life is what I have been given. My siblings think they know it all about bipolar. Even more than me. I can't understand a word that that they possess about mental illness. They give it to me, not as a gift, but as something to control. I think of the difficulties of my father. The difficulties of a young mother having to accept a manic-depressive husband. Nobody caught me when I fell. Contradictions keep me busy for a while. I try too hard in relationships. I was a teenage runaway falling away to the waterfront of hospitalisation. The perspective was clear. The view of my life settled. I had the beauty of language. It gave me inter-connectedness. The relationship I wanted. I was a sailing boat that caught the wind. On my way. On my way. Then the mania would come, or, the clinical depression, or, the attempt to take my own my life, or, the suicidal thought, and I would be derailed again from the perfect life that I had lived before. I would be abandoned and forgotten by my mother.
I would be abandoned and forgotten by my siblings, by relatives who told me that they wished they could be of more assistance, but they had their own problems, or, uncles and aunts would just ignore me. With the onset of mental illness in adolescence, my life became more complicated over the years. I became a hunting and gathering woman of current trends forecasting for a blog that I wrote, ephemera from my paternal grandfather's life, and phenomenology. I became this rather complex vessel (never studied further, never had the sunny road of the marrying life, or, those sons and daughters, and strange, I had always been madly in love with children my entire life), and in the end it was language that accepted me, not family, not siblings that had looked up to me once when I had the normal life, the kind of life accepted by family. There would be all this ignorance and sham surrounding my mental illness. I became known as the storyteller, I would make up stories, and this would do the rounds. So, I am threatened and cajoled, told in no uncertain terms by my sister that I am not living. She never phones home to speak our father, elderly and infirm now. Weak and limiting and limited, and I tell myself that what matters most is recovery. Coming out of that despair and hardship and release of relapse. Now I think back to the early days of the initial treatment of my bipolar, the hospitalisation of my bipolar when I became something of a pill popping zombie, then an insomniac, and then there was this return to normality, to homelife, but also terrifying ignorance in the family, also terrifying ignorance around the sufferer, and stigma.
The discrimination of living with the bloom and smoke of mental illness. I keep telling myself pain births creativity. That it is the motivation for pursuing God. Must be more Eckhart Tolle, or, Gary Zukav than me I suppose. In hospital people maybe want to be your friend. But outside, you become like strangers again. You return to a kind of semblance of your previous life. You find people don't want to know you anymore. Release from hospital always brings me back to writing, to my childhood. To the swimming pool in Gelvandale where I was baptised, to a picnic in Port Alfred. Yes, I found baptism and God. And sometimes, just sometimes, the writing annoys me, or, I get annoyed with myself, and sad, as if my work is almost incomplete. Almost as if I am not living up to my own expectations. And every time upon my release from the hospital after my meds have been adjusted, I have to open a new door, learn to live a new life again. It's difficult, but I have endured this. I have survived. I remember that I have strategies, goals and actions. As my father did before me. I hate it that I blame him. I hate it when I say something that hurts him, and I see him wince as if I have slapped him very hard across the face. I mean, I am used to embarrassment, and humiliation, and people unfriending me with a kind of energetic efficiency. I have to work on self-love daily. I pray daily. I try to be kind but it is like making an anonymous donation. And every year I promise myself more self-love, more personal growth, more prayer and meditation, more reading, and I make an action plan out of it for the next six months. To the lighthouse.
To the lighthouse I go. There are days when I talk and talk and talk. There are also days when I cannot meet your gaze. When people's faces look different to me in the morning light. When I'm afraid of Virginia Woolf. Society allows many things to happen to you when you are mentally ill. I'm always putting my trust in people, and being let down badly. Balance is everything. All I can think of is that I am a novelist now studying the craft of writing with every narrative that I write. That I am a poet. And a bipolar life can be as healing as rain with a savage kind of violence. At least that's the way that I see it. Bipolar itself, there's still so much that we don't know. What I hear most often from other people who live with bipolar, is this. That I wasn't always bipolar. I wasn't always like this. I didn't need to take a sleeping pill to sleep. Maybe there was a traumatic incident in your childhood, or, long term abuse, or, you were never loved by a parental figure, or, there was a kind of stress or burnout that you couldn't deal with. I've been there. Uncle Rabbit is gone. I'm still here. I still get to live life with purpose and meaning and truth on my own terms, and there are days when I feel like a tragic figure caught in a storm. There are days when I want the world to see me. There are days when I don't want the world to see me, because I don't think that they'd understand me, but there are also days when life is infinitely more beautiful. There is an image that I manufacture every so often in my mind whenever I feel like it. I see the picture of a little girl, and she is loved. Bipolar is not on the scene yet. Her life is not derailed yet. She is eating watermelon on the beach. The sun is going down. She is laughing with her boy cousins. Smiling for the camera. Smiling for all the world to see.
Advice From A Mother, Missive To A Writer Father and Excerpt From A Book Forthcoming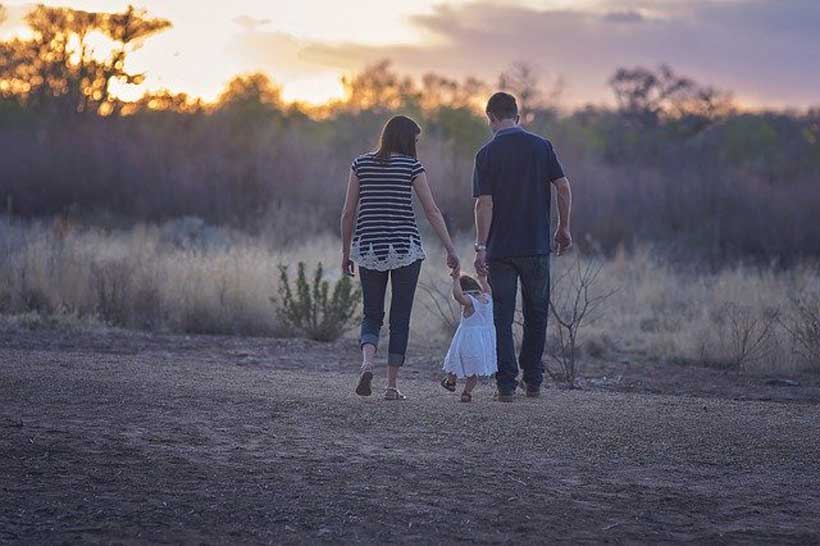 E-V-E-R-L-A-S-T-I-N-G. It could be a poem/or testimony/or the start of a new beginning. Or an extract from the introduction to "The Overcomers". All I had was a wristwatch and a page in a diary. I remember the time when no one would speak to me. Now I speak to all the sassy particles and powerfully good dimensions of the world. Now I am flicker. Now I am spark. This I guess is my inheritance. And when I look back now to the time when I saw no beauty or imagination in the issues I was having, when all I had on my mind was body shaming's dysmorphia and how much I was eating. When I considered a lettuce salad and yogurt a substitute for all the lack in my life. When I didn't see one ounce of enchantment in my struggle or the battlefield of my mind. My inheritance includes a gold that is indestructible as God. So, I guess this is a full circle moment for me but for me everything starts and ends in movements ordained By God. And the lesson is that even though you don't know what your inheritance will be, God knows. He knows exactly how cool you are.
Excerpt from the chapter "10 Things I Love About You", a book I am writing about "Overcoming".
1. "The fullness of your destiny awaits."
2. "You realise everything moves in seasons."
3. "I want you to accomplish all your dreams."
4. "Every characteristic of your soul is built for and constantly being reinvented for success."
5. "You have the response of competency in every situation."
6. "You are the evidence of God's blessing, promotion and inheritance in his life."
7. "You know and understand what your inheritance is."
8. "You believe in God's unconditional trust".
9. "You understand that the vision God has for your life He planted the seed in the past, is watering it in the present so that it can manifest itself in the future.
10. "When you know and understand the totality of failure and overcoming and winning over both adversity and adversary."
Excerpt from the chapter "Advice From My Mother". Give a man space. Give a man his space, daughter. Give a man room for his intuition to become like the frontiers of space, the boundaries of space, the territories of space. Give a man room for him to release and manifest this intuition and his potential. Daughter, understand that this is the fundamental reasoning behind making him happy. It will allow him to become the best version of himself. His faith in himself will increase and he will inspire the magnitude of greatness in others, and all the qualities of greatness in himself. You will then see the daydreamer in his soul, the childlike wonder he possesses when he is at work, atonement and forgiveness in his enduring love. Be the reading light in his world in daylight, and the innocent in his nightfall. Teach him to be an Elijah waiting for the abundance of rain.
Excerpt from the chapter "Positive Reports Of Abundance In Your Life". This is something about the introduction of abundance in my own life. It is a story about transformative love, enduring love, redemptive love and a return to love and what I heard in my spirit today about setting up miracles into power, into redemption, into salvation in my life. Believing in miracles, in abundance means to stay encouraged in the face of absolute negativity, to be boldly confident like Captain Kirk, to think with unlimited power (knowledge is power, God is power, being authentic is powerful) like Zimbabwean-born Mufti Menk, and when your thinking is unlimited you begin to manifest love, see love, envision love and this is a love that is not subject to laws or principles or change as Mother Teresa portrayed in life. It is one of a kind and when you love like this you become one of a kind too. One of a kind people walk through life with grace and abundance. To love is the singular most important assignment we can have in this world.
Excerpt from the chapter "The Daydreamer Chronicles". This is one of the pages from my diary that I journaled this morning. I was hurting this morning so this is what I wrote to counteract feeling wounded. One of a kind people walk through life with grace and abundance. They realise when failure and dismissal by others come to you it is only an abundance of rain teaching you how to be an Elijah, a force of good in the world, a force to be reckoned with, a force of bold confidence, leadership ability and greatness. To be great. Where do I begin? With the years that I have lost. I have notched up twenty odd years of lost. What you have lost can never be measured. The only person who can measure that is God in all of his supersonic dimensions. I have realised that the word "lost" means it is only a season that becomes your reckoning for a divine harvest.
How will we exist without illusion in all the dimensions of the non-reality that we are living in now. It is the space, the inter-connectedness, how we relate to each other across the widening spaces of humanity's birthplace, earth's almost sovereign rank in the universe, that will either count as the final frontier. There is the catastrophe of wildflowers at the back of my hand. My grandmother's porcelain teacups are as delicate and fragile as her consciousness. Nobody loves a warrior at first. Then they're called epic or legendary. So they gather reputation, praise and adoration to themselves like Rilke did with his Orpheus' sonnets. Rilke danced around the sun, embraced the moonlight found in nightfall. Hemingway was a captain. Salinger a tuning point. In Updike's features a vulnerability showed itself there in the pages of every domestic scenario that he ever wrote about. Last year, we ate ice cream and cake on my brother's birthday and like a comet around the sun, I felt him slip away into an impatient man from my reach. I let him go. Saw in his eyes the empires he would build in flight. Away from the world he had known as a child I called them red furious beasts, my brother called them flying-monsters. He wanted a family. Truthfully, I wanted a family too. God had a family. He called it humanity at large. This was amazing to me. His complex sensibility at work. Here we go. Here we go. Into the aqua-coloured veins and texture of platelets of the virtual world where sea meets sky and azure is really blue.
Sorry about this. I keep apologising. I am writing a love language unto myself to exit out from the realisation that I am losing the singular most important person in my life, my dad. So, I am writing love letters to myself today, all day long. Dear dad, you exist for me like the sun, two suns, moonlight, the stars, all the planets in alignment that our atomic God created. I am because of you elderly statesman, articulate and expressive orator, defender and giant of all who you knew once an autumn ago. I thought when I was a child that you only lived to exist for me as I exist for you. You have survived the volcano, and deserve all the thoughtful support and positive praise that I can give you now in this autumn. I adore you dad. I always will. You teach me daily to master the pain.
Tears: The Water Diary, How To Live Alone And Be Inspired By Murakami
I hated learning how to drive. It didn't mean the gateway of indepence for me. The driving lesson filled me with anxiety and impending doom. What it meant was that I had to leave childhood behind. There is 'us' for every breadwinner after an unsettling homesickness. Friendships fell away after my
mania in this neighbourhood. Girls as old as me had babies after quietly graduating from university. Everybody had the varsity blues. They settled down with their families dividing their daily hours within the workplace, their households, the framework of career.
I drive. I drive past my high school. Pass houses, pretty leafy suburbs, Muslim schoolchildren. I can smell fast food in the air. It's a mix of rotisserie chicken, Chinese food, Cape Malay, mystic pizza, and strays. Open fields where children played soccer. Bipolar is a gift of fire. In the middle of the night those same children would wake to the syndrome of gunfire and now we come 'to walking' away. The lessons we learn from it. I tell myself to breathe.
I do know what it is to miss a thing of beauty. All I know is I am tired. I am tired of lying down, sleeping a lot and taking deep breaths. I try not to think about abortion. The memory of fingerprints, the mysterious invisible, Joshua and Moses. Of course, I know that Lazarus is just sleeping. God was looking for disciples. He found them in fishermen. Not women. Not girls. Certainly not feminists. I try not to think about it. The song I just heard playing on the radio. Where the American girl goes to have an abortion at a clinic.
The people in the WhatsApp Mental Wellness Group that Ashley added me to was for single men and women living with bipolar mood disorder. The other people in the 'tribe' complained about me. They said I was sending too many messages and keeping them up at night. Ashley shouted at me. I didn't say a word. My brother captured a bullfrog in the garden and put him in a bucket in the kitchen. We covered the bucket with a pane of glass so we could watch Leonardo's movements. We named him, fed him and gave him water. Then one day he died. The circumstances seemed mysterious to me. I phoned Ashley with tears streaming down my face and amidst sobs I told him my sister and I were fighting. He told me in no uncertain terms was he going to feel sorry for me and to stop my psychotic behaviour. That did not shut me up. It just made me cry harder. He said he had things to do and that we'd talk later. I felt as if I was undeserving of this kind of suffering at this point.
Leonardo had become my friend. Our mind is powerful. It can elevate us to success or help us pursue happiness. If only Ashley had listened to me and felt sad because I felt sadness in that moment. That the condition of the world changed even when an animal passed away was not lost on me. I left the group soon after. I would start the day with an affirmation and full of enthusiasm and wish everyone well and to be the best version of themselves. So much for positive reinforcement to carry you through a stressful morning. I felt that I was not acknowledged in the group and then felt ignored. There was a gay filmmaker. She was a lesbian but she also had affairs with men. I thought if you were gay that you were gay. I didn't know that you could switch sides. There must have been about eight of us in the Whatsapp group. Four remained quiet, not saying a word but witnessing my gaiety and whenever Ashley took it upon himself to take me to task for my errant behavior. I would be publicly humiliated. He would say pointedly, 'you're not special Abigail', or 'there are others here just like you with their own story and problems', and then the cliffhanger, 'some here have a family, a child, children and I'm sorry but you'll just never know what that feels like'. He meant to have a child and a spouse and to live his life and be happy on top of all of that. Ashley never allowed me to feel the way that I was feeling.
In the years to come we saw each other on and off again. He would come and visit me, talk about himself and chainsmoke in my parents' sitting room. He's living in another country now teaching videography and media studies to kids. He's met a girl. She's not Michelle Brown. Michelle Brown was aggressive, stubborn, and headstrong. Michelle Brown was a principled intellectual teaching English to Chinese businessmen who struggled with the language. The girl he's met is the polar opposite of Michelle Brown. She's a girl that Ashley has never introduced me to. They like taking selfies together that appear all over his social media platforms. I miss him and I don't miss him. I miss his dark head, the smell of his cigarettes, his sunglasses, his smile but these are the same things I don't miss about him. He did a documentary on his father that I feel he stole from me. Let me explain. I tend to overthink. He asked for funding from ECPACC which was the exact place that I was going to ask for funding from for my film on my dad's life. I went on and on about this to everyone in my vicinity. But he had achieved what I could not achieve in that moment. He's not your friend, my mother says. My sister advised me to stay away from him because he was not good for my mental health. He sent me his father's documentary from the country he lives in now. I miss him asking me for an ashtray.
The group gave me an identity. I began to miss it. Nearly a year later or perhaps it was a few months I asked if I could be added back into the group. Ashley said so many people had left he was no longer running the group. He had also become too busy to run the group. I missed the group even though I had only really spoken in depth to two people. I had only spoken to someone whose name escapes me now and Ashley. I have great and fond and deep memories of our times together and of our friendship. He was and is very forgiving and is a gentle soul. He was always there for me and I think of the times I could have just called him up in a heartbeat when he lived in the same country as me.
There's a shadow in my face that only the man could see. I have to look after my father. The Johannesburg producer is asking me to come for a Christmas holiday but he's not willing to pay me for my content, my intellectual property. It's driving me insane. Trying to land proper paying writing gigs. I don't know what to do. I'm frightened but this is the way the world works and I am only learning this now. I can't. I tell myself and slowly type the words. I have to look after my father. My father has mentored me all my life. I can't abandon him now that he needs me the most. The Scriptures say to honour my father and my mother and my days will be long. Sister Joel, a very good friend of the family, tells me Allah will reward me with paradise one day for what I am doing for my father. This gives me hope when I feel hopeless. The light that was dimmed is awakened once again. Sometimes the door is closed because Allah wants to protect you. I saw that in a post on Facebook yesterday late last night while I was scrolling. No matter how much my present circumstances hurt, wounded me, drove me to distraction or made me feel emotionally damaged on a daily basis I must understand that there's a bigger picture in the frame and it's having a spiritual outlook on one's life.
I am angry at the world today. Dr Jordan B. Peterson is right. There's suffering. There's worship of that suffering (I'm guilty of worshipping my own suffering). There's malevolence in the world and unspeakable horror. I'm suffering because I'm tired, overworked and underpaid and I am watching my father die in front of me, withering away. He is alive but he doesn't want to be and in my tears there is a water diary. It feels as if I am drowning everyday but then I make dua. (what the Muslims call prayer). That's the difference. Prayer and meditation on all the good in this world and in my life does wonders for the soul. The universe and the soul is somewhat renewed. You begin to see the truth and beauty that Keats spoke about. I listen to Sam Harris on the Waking Up app. He is talking to a poet.
Dear Virgil, I am so sorry I didn't know how to love, how to love you back and I was always so frightened of what the future might bring and the separation from my mentally ill parents. I hope you can forgive me one day.
I turn to the world and say, I am ready for what will come. Life is short. Time is precious. The future is now. I tell myself not to give in, not to give up. I say to the world. Let us once again believe in hope and reconciliation and social cohesion. Let us bow our heads and go down on our knees and pray for peace.
Memoir Of A Renaissance And The Powers Of Silence In A Letter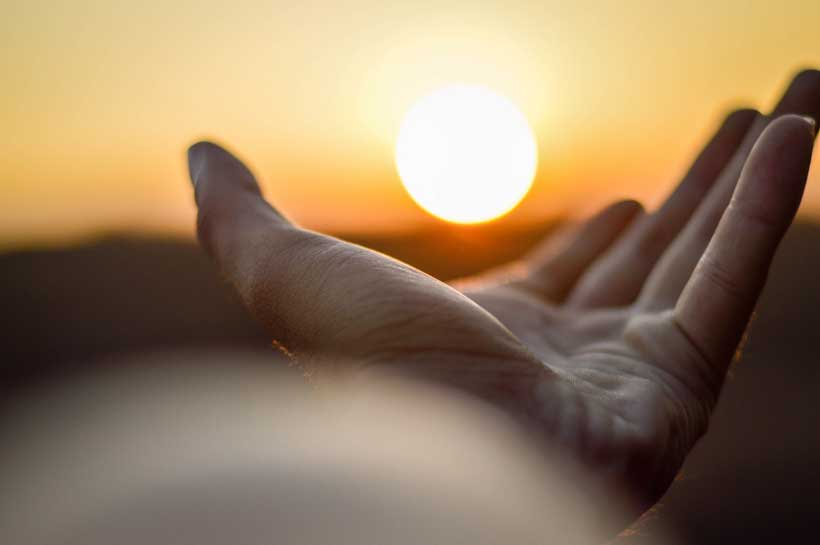 Everything is so environmental these days in my life. I am cold even if it is summer outside. It's summer now. I have been dictated to by film my entire life. Right now I am waiting for a sunrise to come up. I am thinking of my childhood. I am a stream-of-consciousness multi-dimensional type when it comes to my literary work tutored in the success of law and principle by my faith and I can't focus. I can't seem to concentrate because all I can think about is your sadness and your broken heart and your faith that carried you through all of that. It is your raw and unflinching honesty that moves me, that is my muse now and a desert. The psychological framework of a desert. I think of all of these narratives that you carry deep inside your heart as yours, as majestic, as promising. You're magnificent in every way possible, you're a man of honor and valor and excellence. Happy birthday for tomorrow. Always.
Another chapter in my life has come to an end.
What is this cool poetry that runs as deep as unchecked art? What are these times I am living for? I remember what it felt like as water tugged at the very essence of my soul in high school. Inside the amoebic depths of the local swimming pool I was mitochondria. I am alone in the stillness of the day turning into night. The dogs are giving me a tutorial in venting hunger and anger. I fed them eggs and rice last night in a cocoon of blackness. That was what the realization, the paranoia, the delusion was encased in. The universe was a duvet of starry filled blackness as I watched the three females eat. The man was never coming back and an agitation moved through me. I was chasing the sea again. Once I knew what swept off my feet romanticism was and even felt like. To see agency in a man. To be a woman and to have access to that energy. To have that invitation. I live for language and the performing arts now. For this kind of poetic transformation the world offers up to me now as captain as I write to reach that swept off my feet romanticism repeatedly just to feel alive in the moment again.
What poetry offers the soul in times of loneliness is solace at the end of a relationship and the beginning of closure. The silence and the hours are all around me. A vagrant has come to my door. He always comes and begs for something to eat but his manner has turned into advances a few times and I had begun to feel frightened and torn. Not safe on so many occasions. My mother did not stand up for me. My father was elderly. He knew this. That I was a flying solo bird and he was beginning to exploit me in the worst possible case scenario. I think of the man who is my muse now. The soldier on the battlefield carrying a gun and nothing but strategic thinking holding him up. The man taking care of his mother, taking her grocery shopping, taking her to the clinic. It has been a year. He is knocking. The vagrant. I ignore the rub of that persistent knocking. My mother is tired. She lies curled up like a child under a warm blanket on the sofa in the lounge drinking her coffee. I remember her lipstick mark on a mug from childhood. I am a novelist now. The book was released in August of this year in Australia and the districts of New Zealand. The book Letter To Petya Dubarova. It was a Pick Of The Week in The Sydney Morning Herald, The Brisbane Times and The Age just this year. Am I proud I wrote a book on my personal experience of mental illness and suicide in my family to another poet? I don't know.
Then I am flashed on a screen on a weekday afternoon being interviewed about this book and I go there. Of all the places in this world I could go. I go there. I say, "I Googled suicide and depression" (like an expert on the subject matter). Perhaps I shouldn't have said that because in the Q&A afterwards someone asks me hesitantly, tiredly, wine-tired (there had been a wine tasting before I zoomed into that room in a small town in the Karoo) about that. I answered as honestly as I could and with care. I gave it some thought beforehand and took it upon myself to answer sensitively. I only have the sinew of wit for company now and Netflix. The man is long gone into the shadows. Am I writing this to him or for him I don't know. He told me he belonged to a club. An aviation club. He loved airplanes and flight. He had been in the air force before the army. He was an avid skateboarder as a youth and had even placed in competition. When I think about him I think of poetry and the girl I once was in high school that he had loved from afar. There had been others. Always others. In the last email I read from him he had written I have moved on. I had difficulty letting go. He is and was and always will be the love of my life. How Jane Austen.
The evening is pale. The silence is tender. The words are golden and in my hands they're an emboldened tapestry with multi-layered threads. All I have are these words now to remember the shine of the afternoon as I waited barefoot for him in the sitting room of my parents house. He would pull up in the driveway in the wide expanse of his silver car. I would talk and he would listen. He would talk and I would listen. Now there is nothing but isolation hidden in the waves and vibrations of day, in the light, in the powerful blue of the sky. I am crying and I know why. We had goals, plans, dreams. Had I imagined them? They are more of an illusion now. Illusion withheld, illusion encountered, oh you bewildering illusion. The man is caught up in a novel era. I am distracted. I can't fall asleep like clockwork. Not the way I used to. I'm still up in the middle of the night counting sheep. You see, I can still hear his voice inside my head and he's still a vessel of pure light. It's been years now. The hour takes me under. I am alert and the sound is psychological. He was a catalyst in unchartered territory where waters run deep. I carry his signature upon my heart. Always.