A New Twist in the Spanish Approach to Politics in Venezuela: Podemos in the Spanish Government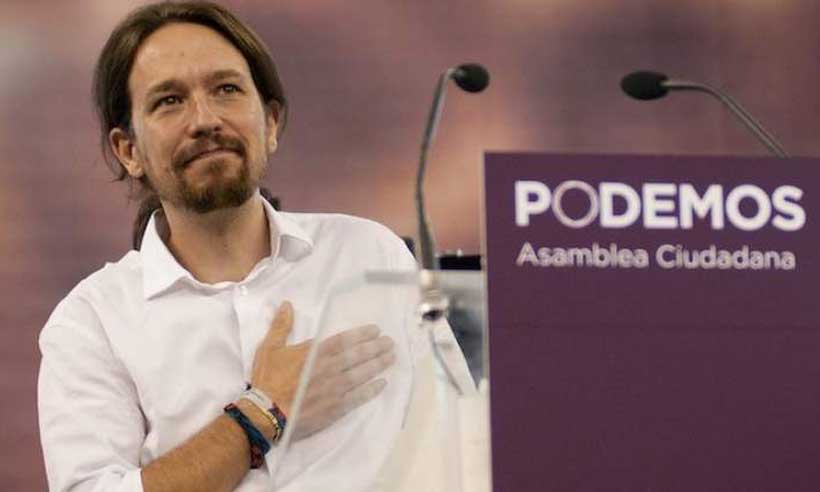 During the last pseudo-legislature in Spain, the position that had been maintained by the Spanish government towards Venezuela and its government was not too far from the quasi-common position that was established at the European level. After the entry of Podemos, a far-left party, into the Spanish government, the Spanish narrative towards the Latin American country and its leaders has taken a turn that calls into question the position of the Spanish government towards Venezuela.
The Special Relationship of Spain with Venezuela
Since 1845, the year the Treaty of Peace and Friendship was signed after the independence of the South American country, Spain and Venezuela have maintained bilateral ties and diplomatic relations. In fact, history has only one instance of no diplomatic relations existing between the two countries, specifically from 1945 to 1949. Despite suffering many serious crises during the Chavista period in face of a number of political disagreements that seriously endangered mutual understanding, the special relationship between the two countries has been maintained constantly.
After the Spanish Civil War and between 1969 and 1990, Venezuela, along with Argentina and Mexico, was the main destination for Spanish exiles and emigrants. Beyond migration, the Hispano-Venezuelan ties are transcendental in nature, both historically and socio-economically. Venezuela is home to more than 150,000 Spaniards; the Venezuelan community, in turn, is the fourth largest ethnic group in Spain. In 2017, exports from Spain to Venezuela amounted to 111 million euros and imports from Venezuela to Spain were worth 318 million euros; however, these figures are quite low compared to those of previous years, for example, in 2014, Spanish exports equaled 550 million euros and Venezuelan imports – 1,325 million euros.
Podemos in the Spanish Government
As a well-known Spanish journalist said, "Venezuela has been a thrown weapon since Podemos appeared on the Spanish political scene in 2014". The relationship with the Latin American country for the political party led by Pablo Iglesias is not only a political issue, but also an ideological link. The core of the party has maintained close ties with the government of Hugo Chavez, including becoming advisers to the then Venezuelan president, and later to Nicolas Maduro; the party also has links with the rest of Bolivarian leaders, such as Evo Morales or Rafael Correa.
After the November 10 general elections in Spain, a coalition government consisting of the historic socialist party PSOE and the far-left party Podemos was created. This coalition marks a period of the greatest political instability in the history of Spanish democracy. The two parties and their leaders devised this joint government to break away from the ungovernability that the country has been facing for almost three years due to the lack of a stable and consolidated government. This is how Pablo Iglesias became the second Vice President of the Spanish government and his current partner Irene Montero – the Minister of Equality.
From "Delcygate" to Guaido
Two recent controversial diplomatic episodes have once again made Venezuela an urgent subject of the Spanish politics. On the one hand, the stopover of the Venezuelan Vice President Delcy Rodriguez at the Madrid Airport of Barajas, where she held a meeting with the Spanish Head of the Ministry of Transport. The Spanish authorities first denied the meeting and then clarified it with different versions, giving rise to a speculation about the case, cosnidering that the EU imposed individual sanctions that restricted Rodriguez from entering the Schengen Zone.
The second mistake of the Spanish Government, according to its critics, was not to receive Juan Guaido, who is recognized as an interim president by more than fifty countries, including Spain and Germany, at the highest official level on his European tour. Throughout his European tour, Guaido met with several heads of state, including Merkel, Macron, and Johnson. Many people deemed Sanchez's gesture upon the Venezuelan leader's arrival in the Spanish capital as a legitimt cause of outrage. In addition, when explaining, the Spanish president called Guaido an "opposition leader." More and more voices have since accused the current Executive of having changed his position with respect to Venezuela by the influence of Podemos.
Spain Flies Alone
A turn at the helm in Madrid would be more than a national decision. The consequences for Venezuela of such a turn cannot be understated, because historically Europe has seen Latin America through the eyes of Spain, and Madrid has been in charge of relations with Latin America. Undoubtedly, Spain will lose a lot if its relationship with Venezuela continues to deteriorate. The human and socio-cultural ties between the two countries are obviously close, but just as relevant are the Spanish economic interests in this South American state, particularly in its oil companies.
Some European countries, such as Italy, did not recognize Guaido as the president-in-charge at the time – Rome still does not. A more neutral, less pro-Guaido Spain would mean aligning with the Italian position, which does not imply neglect, as the Italian diplomacy continues to work on finding solutions to the Venezuelan question through the Contact Group of European and Latin American countries.
What does this mean for the European approach to the crisis in Venezuela? From the point of view of capabilities, it can be said that Spain does not have as much weight as to change the Community's foreign policy; however, because Spain is a traditional filter of relations between the European and the Latin American blocks and the Head of European Diplomacy Josep Borrell is Spanish, a possibility that the positions will be killed exists -"cooling," therefore, cannot be ruled out.
Conclusions
As a victim of its own contradictions, the Spanish government has projected an image of chaos and confusion. It is evident that PSOE and Podemos have disparate positions regarding Venezuela, but it is necessary that the executive government adopt a coherent line of thinking, the continued absence of which deteriorates cohesion within the EU and complicates relationships with its international partners like the USA.
Sanchez defying Guaido is not so much a concession to the former's Podemos partners in the government, but rather a symbol of the latter's waning influence. Guaido has become an awkward figure, who failed to achieve his main objective of free elections. This is why Maduro is stronger today than a year ago.
Nonetheless, too much importance is being attached to the role Podemos really plays in the new Spanish government. Though its power is magnified, it has a minimum effect on foreign matters. When Sanchez came to power in alliance with another party that had more votes, that is PSOE, he assumed that he has no choice but to respect their decisions, whether he likes them or not. He has yet to distance himself from such conformism.
Meanwhile, the shadow of the Venezuelan crisis keeps flying over internal politics in Spain, especially over its progressive government, without facing any of the harshest opposition forces in the country's democratic history. The truth is that a year after half the world placed its hopes in Guaido to find a way out of the humanitarian crisis and the political impasse in Venezuela, the opposition leader is making substantual efforts to prevent the passage of time from opening cracks in his political legitimacy. At this juncture, the whole international community needs to act as a mediator of negotiations between the Venezuelan Government and its opposition to get out of the ongoing stagnation.
From our partner RIAC
France's Controversial 'Separatism' Bill
In his very first days at the Elysee Palace, French President Emmanuel Macron vowed to detail his views on secularism and Islam in a wide-ranging speech. It took more than three years for this to happen, with the much awaited speech actually taking place in October a week after a teacher was violently killed for revealing the caricatures of Prophet Muhammad(PBUH) during a lecture on freedom of expression. Macron said during his speech that "Islam is a religion which is experiencing a crisis today, all over the world", adding that there was a need to "free Islam in France from foreign influences". Mr. Macron and his Parliament allies have described the bill as a reaction to the rise of Islamic separatism, which the President defines as a philosophy that seeks to create a parallel state in France where religious laws replace civil law. Referring to the cartoons at a citizenship ceremony earlier and before the latest attacks, Macron defended the "right to blasphemy" as a fundamental freedom, even as he condemned "Islamic separatism."
"To be French is to defend the right to make people laugh, to criticize, to mock, to caricature," the president said. The proposed law allows religious associations and mosques to report more than €10,000 ($12,000) in international support and to sign a promise to uphold the French republican ideals in order to obtain state subsidies. The bill will also make it possible for the government to close down mosques, organizations and colleges that have been described as criticizing republican values.The controversial bill is blamed for targeting the Muslim people and enforcing limits on nearly every part of their lives. It allows government to oversee the funds of associations and non-governmental organizations belonging to Muslims. It also limits the schooling options of the Muslim community by prohibiting families from providing home education to children. The law also forbids people from selecting physicians on the grounds of gender for religious or other purposes and mandates a compulsory 'secularism education' on all elected officials. Physicians will either be charged or jailed under the law if they conduct a virginity test on girls. Critics argue the so-called "separatism law" is racist and threatens the 5.7 million-strong Muslim population in France, the highest in Europe. Its critics include the 100 imams, 50 teachers of Islamic sciences and 50 members of associations in France who signed an open letter against the "unacceptable" charter on 10 February.
A criminal act for online hate speech will make it easier to easily apprehend a person who shares sensitive information about public sector workers on social media with a view to hurting them and will be disciplined by up to three years in jail and a fine of EUR 45.000. The banning or deleting of pages spreading hate speech would now be made smoother and legal action accelerated. The bill expands what is known in France as the 'neutrality clause,' which forbids civil servants from displaying religious symbols such as the Muslim veil and holding political opinions, outside public sector workers to all commercial providers in public utilities, such as those working for transport firms.
French Members of Parliament held two weeks of heated debates in the National Assembly. People of Muslim faith interviewed outside the Paris Mosque and around Paris on the outdoor food market before the vote had hardly heard of the rule. "I don't believe that the Muslims here in France are troublemakers or revolutionaries against France," said Bahri Ayari, a taxi driver who spoke to AP after prayers inside Paris' Grand Mosque. "I don't understand, when one talks about radicalism, what does that mean — radicalism? It's these people who go to jail, they find themselves with nothing to do, they discuss amongst themselves and they leave prison even more aggressive and then that gets put on the back of Islam. That's not what a Muslim is," he added.
Three bodies of the French Council of Muslim Worship (CFCM) have unilaterally denounced the "charter of principles" of Islam, which reaffirms the continuity of religion with France. The three parties said that the Charter was accepted without the full consensus of the other integral components of the CFCM, including the provincial and departmental councils and the imams concerned. "We believe that certain passages and formulations of the submitted text are likely to weaken the bonds of trust between the Muslims of France and the nation. In addition, certain statements undermine the honor of Muslims, with an accusatory and marginalizing character," the Milli Görüş Islamic Confederation (CMIG) and the Faith and Practice movement said in a joint statement. The bill is blamed for targeting the Muslim community and enforcing limits on nearly any part of their lives. It allows for interference in mosques and organizations responsible for the operation of mosques, as well as for the oversight of the funds of associations and non-governmental organizations belonging to Muslims.
It is a difficult time for the nation, which has also accused its protection bill of containing the press freedom. The law introduced aims at making it unlawful to post photographs of police officers in which it is identifiable by "malicious intent" However, law enforcement has criticized the government after the declaration by Macron of the development of an online forum to flag police brutality.
Why Is Europe Hostile Towards Russia?
In his seminal 1871 work Russia and Europe, the famous Russian intellectual and Slavophile Nikolay Danilevsky set forth his theory that "Europe recognizes Russia as something alien to itself, and not only alien, but also hostile," and that Russia's fundamental interests should act as a "counterweight to Europe."
One hundred and fifty years have passed since that work was published. The world has changed. No matter what anti-globalists might say, the rapid development of modern technologies and their use in our everyday lives has forced us to re-evaluate many of our beliefs about relations between states and people. The exchange of information, scientific discoveries and knowledge, and the sharing of our cultural wealth bring countries closer together and open up opportunities for development that did not exist before. Artificial intelligence does not know any boundaries and does not differentiate users by gender or nationality. Along with these new opportunities, the world is also faced with new problems that are increasingly supranational in nature and which require our combined efforts to overcome. The coronavirus pandemic is the latest example of this.
It is against the background of these rapid changes, which for obvious reasons cannot unfold without certain consequences, that we can occasionally hear this very same theory that "Europe is hostile towards Russia." Although the arguments put forward to support this claim today seem far less nuanced than those of Nikolay Danilevsky.
Even so, ignoring this issue is not an option, as doing so would make it extremely difficult to build a serious long-term foreign policy given the prominent role that Europe plays in global affairs.
Before we dive in, I would like to say a few words about the question at hand. Why should Europe love or loathe Russia? Do we have any reason to believe that Russia has any strong feelings, positive or negative, towards another country? These are the kind of words that are used to describe relations between states in the modern, interdependent world. But they are, for the most part, simply unacceptable. Russia's foreign policy concepts invariably focus on ensuring the country's security, sovereignty and territorial integrity and creating favourable external conditions for its progressive development.
Russia and Europe have a long history that dates back centuries. And there have been wars and periods of mutually beneficial cooperation along the way. No matter what anyone says, Russia is an inseparable part of Europe, just as Europe cannot be considered "complete" without Russia.
Thus, it is essential to direct intellectual potential not towards destruction, but rather towards the formation of a new kind of relationship, one that reflects modern realities.
At the dawn of the 21st century, it was clear to everyone that, due to objective reasons, Russia would not be able to become a full-fledged member of the military, political and economic associations that existed in Europe at the time, meaning the European Union and NATO. That is why mechanisms were put in place to help the sides build relations and cooperate in various fields. Bilateral relations developed significantly in just a few years as a result. The European Union became Russia's main foreign economic partner, and channels for mutually beneficial cooperation in many spheres were built.
However, EU-Russia relations have stalled in recent years. In fact, much of the progress that had been made is now being undone. And positive or negative feelings towards one another have nothing to do with it. This is happening because the parties have lost a strategic vision of the future of bilateral relations in a rapidly changing world.
Speaking at the World Economic Forum in Davos, President of the Russian Federation Vladimir Putin said that Russia is part of Europe, and that, culturally, Russia and Europe are one civilization. This is the basic premise—one that is not based on emotions—that should underlie Russia's policy in its relations with Europe.
Russia and the European Union disagree on many things, but the only way to overcome misunderstandings and find opportunities to move forward is through dialogue. In this context, the recent visit of the EU High Representative to Moscow was a much-needed step in the right direction, despite the criticism that this move received from the European side. Nobody was expecting any "breakthroughs" from the visit, as the animosities and misunderstandings between the two sides cut too deep. Yet visits and contacts of this kind should become the norm, for without them we will never see any real progress in bilateral relations.
In addition to the issues that currently fill the agendas of the two sides, attention should be focused on developing a strategic vision of what EU-Russia relations should be in the future, as well as on areas of mutual interest. For example, it is high time that Europe and Russia broached the subject of the compatibility of their respective energy strategies, as well as the possible consequences of the introduction of "green energy" in Europe in terms of economic cooperation with Russia. Otherwise, it will be too late, and instead of a new area of mutually beneficial cooperation, we will have yet another irresolvable problem.
In his work Russia and Europe, Nikolay Danilevsky, while recognizing the good that Peter the Great had done for his country, reproached him for "wanting to make Russia Europe at all costs." No one would make such accusations today. Russia is, was and always will be an independent actor on the international stage, with its own national interests and priorities. But the only way they can only be realized in full is if the country pursues an active foreign policy. And one of the priorities of that policy is relations with Europe.
From our partner RIAC
Entry into force of the Tromso Convention: A unique opportunity
Accessing quality information has never been so challenging, despite or maybe, because of our exposure to tremendous amount of information. The entry into force of the Council of Europe (CoE) Convention on Access to Official Documents (Tromsø Convention) on 1 December 2020, in a context of concerning deficit of transparency in the management of the Covid-19 pandemic, appears as an opportunity for governments to reinforce transparency culture and restore citizens trust and legitimacy in their institutions, in democracy.
Increasing recognition of the right of access to official documents
The Nordic European States pioneered the development of the right of access to official documents, with the world's first law on access to information adopted by Sweden in 1766. It then spread progressively to many other West European countries, before reaching its peak in the 1990s with the creation of legal tools in the new democracies of Eastern and Central Europe. Today, various legal instruments (constitutions, national laws and jurisprudence) across Europe recognize the right of access to official documents. At the international level as well, this right has been increasingly recognized[1].
The CoE Convention on Access to Official Documents, signed on 18 June 2009 in Tromsø, Norway, is the first binding international legal instrument to recognize a general right of access to official documents held by public authorities. More than ten years later, on 1 December 2020, the Convention entered into force, following the ratification by Ukraine, tenth State to ratify it[2].
The Convention considers that all official documents are in principle public and provides a minimum legal framework for the prompt and fair processing of requests for access to official documents. Only the protection of other rights and legitimate interests can justify the rejection of requests. When requests are denied, it obliges the States to provide "access to a review procedure before a court or another independent and impartial body established by law" (Article 8).
This development could give a fresh impetus to European efforts towards greater transparency and reinforce democracy in general. It is particularly much welcome in the midst of the Covid-19 crisis and the "infodemic" accompanying the pandemic. However, observers stress that much remains to be done to make this ambitious initiative a reality and to bring together all European countries to ratify it.
Making access to official documents a reality
In her comment on the Convention, CoE Commissioner for Human Rights Dunja Mijatović stresses the importance of access to official documents for "transparency, good governance and participatory democracy and a key means of facilitating the exercise of other human rights and fundamental freedoms" and calls on CoE member states and non-member states to ratify the Tromsø Convention as soon as possible. On the same note, Access Info Europe group called on 17 November all member states of the CoE to sign and ratify, with a special call on France, German, Italy and Great Britain, in order to ensure that Europe's largest countries are taking part in this European effort towards greater transparency of public authorities.
Today, virtually all countries of the Council of Europe have freedom of information laws and some "good models" exist[3]. But the level of transparency varies between the countries and even across the institutions of each country. In some legal provision, the lack of clarity jeopardizes the enforcement.
In such context of profusion of legal provision, the Tromsø Convention could help build a stronger, harmonized and more comprehensive legal framework, create a common understanding of access to official documents and guarantee that all European citizens enjoy the same right to information and hold their authorities accountable.
In addition to ratification, promoting and disseminating the legal instruments must be a priority, as states Article 9 of the Convention: "Parties shall inform the public about its right of access to official documents". Signatory states must promote this legal instrument and avoid that such a crucial initiative goes unnoticed. It would be paradoxical if such an ambitious initiative on transparency is not truly made public.
Transparency often denied when it is most needed
Access to information is even more vital in times of crisis. In the current Covid-19 pandemic, access to reliable information is not only a matter of public health but also of public trust in health management systems and authorities. Fighting misinformation should be part of the crisis management plans, to fight the "infodemic" parallel to the pandemic.
Unfortunately, it is precisely in times of crisis that freedom of information is often denied, on the grounds of national security arguments. The secrecy around the EU vaccines contracts is a blatant illustration of such ambivalent attitude to transparency when it is most needed. On Friday 29 January, five months after the signature and after renewed requests from various European politicians and civil society groups, the European commission finally published the vaccine contract signed on 27 August 2020 with Astrazeneca.
Although the publication of such an important document could have been a great move for the Commission to regain legitimacy, the actual outcome, a redacted document with price and accountability terms kept secret, raises more questions than it answers, contributing to more mistrust. Why is the Commission holding such crucial public health information, denying citizens right to know on issues that directly affect them?
---
[1] Examples: United Nations Convention on Access to Information, Public Participation in Decision-making and Access to Justice in Environmental Matters;Regulation (EC) No 1049/2001 of the European Parliament and the Council regarding public access to European Parliament, Council and Commission documents.
[2] after Sweden, Bosnia and Herzegovina, Estonia, Finland, Norway, Moldova, Croatia, Montenegro, Hungary and Lithuania. Eight additional countries have already signed the Convention: Armenia, Belgium, Georgia, Iceland, North Macedonia, San Marino, Serbia, Slovenia.
[3] In her call on CoE members states to ratify the Convention, DunjaMijatović names for example Croatia, Serbia, Slovenia which have an independent oversight body responsible for monitoring and enforcing the right to information.