A New Twist in the Spanish Approach to Politics in Venezuela: Podemos in the Spanish Government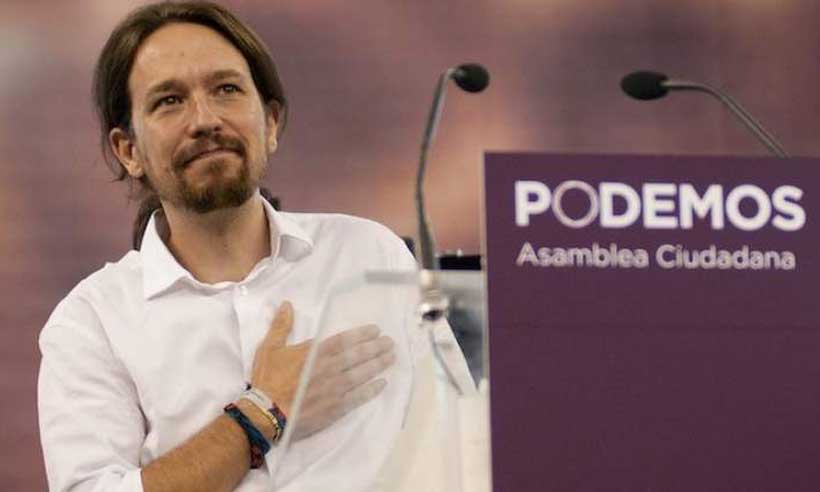 During the last pseudo-legislature in Spain, the position that had been maintained by the Spanish government towards Venezuela and its government was not too far from the quasi-common position that was established at the European level. After the entry of Podemos, a far-left party, into the Spanish government, the Spanish narrative towards the Latin American country and its leaders has taken a turn that calls into question the position of the Spanish government towards Venezuela.
The Special Relationship of Spain with Venezuela
Since 1845, the year the Treaty of Peace and Friendship was signed after the independence of the South American country, Spain and Venezuela have maintained bilateral ties and diplomatic relations. In fact, history has only one instance of no diplomatic relations existing between the two countries, specifically from 1945 to 1949. Despite suffering many serious crises during the Chavista period in face of a number of political disagreements that seriously endangered mutual understanding, the special relationship between the two countries has been maintained constantly.
After the Spanish Civil War and between 1969 and 1990, Venezuela, along with Argentina and Mexico, was the main destination for Spanish exiles and emigrants. Beyond migration, the Hispano-Venezuelan ties are transcendental in nature, both historically and socio-economically. Venezuela is home to more than 150,000 Spaniards; the Venezuelan community, in turn, is the fourth largest ethnic group in Spain. In 2017, exports from Spain to Venezuela amounted to 111 million euros and imports from Venezuela to Spain were worth 318 million euros; however, these figures are quite low compared to those of previous years, for example, in 2014, Spanish exports equaled 550 million euros and Venezuelan imports – 1,325 million euros.
Podemos in the Spanish Government
As a well-known Spanish journalist said, "Venezuela has been a thrown weapon since Podemos appeared on the Spanish political scene in 2014". The relationship with the Latin American country for the political party led by Pablo Iglesias is not only a political issue, but also an ideological link. The core of the party has maintained close ties with the government of Hugo Chavez, including becoming advisers to the then Venezuelan president, and later to Nicolas Maduro; the party also has links with the rest of Bolivarian leaders, such as Evo Morales or Rafael Correa.
After the November 10 general elections in Spain, a coalition government consisting of the historic socialist party PSOE and the far-left party Podemos was created. This coalition marks a period of the greatest political instability in the history of Spanish democracy. The two parties and their leaders devised this joint government to break away from the ungovernability that the country has been facing for almost three years due to the lack of a stable and consolidated government. This is how Pablo Iglesias became the second Vice President of the Spanish government and his current partner Irene Montero – the Minister of Equality.
From "Delcygate" to Guaido
Two recent controversial diplomatic episodes have once again made Venezuela an urgent subject of the Spanish politics. On the one hand, the stopover of the Venezuelan Vice President Delcy Rodriguez at the Madrid Airport of Barajas, where she held a meeting with the Spanish Head of the Ministry of Transport. The Spanish authorities first denied the meeting and then clarified it with different versions, giving rise to a speculation about the case, cosnidering that the EU imposed individual sanctions that restricted Rodriguez from entering the Schengen Zone.
The second mistake of the Spanish Government, according to its critics, was not to receive Juan Guaido, who is recognized as an interim president by more than fifty countries, including Spain and Germany, at the highest official level on his European tour. Throughout his European tour, Guaido met with several heads of state, including Merkel, Macron, and Johnson. Many people deemed Sanchez's gesture upon the Venezuelan leader's arrival in the Spanish capital as a legitimt cause of outrage. In addition, when explaining, the Spanish president called Guaido an "opposition leader." More and more voices have since accused the current Executive of having changed his position with respect to Venezuela by the influence of Podemos.
Spain Flies Alone
A turn at the helm in Madrid would be more than a national decision. The consequences for Venezuela of such a turn cannot be understated, because historically Europe has seen Latin America through the eyes of Spain, and Madrid has been in charge of relations with Latin America. Undoubtedly, Spain will lose a lot if its relationship with Venezuela continues to deteriorate. The human and socio-cultural ties between the two countries are obviously close, but just as relevant are the Spanish economic interests in this South American state, particularly in its oil companies.
Some European countries, such as Italy, did not recognize Guaido as the president-in-charge at the time – Rome still does not. A more neutral, less pro-Guaido Spain would mean aligning with the Italian position, which does not imply neglect, as the Italian diplomacy continues to work on finding solutions to the Venezuelan question through the Contact Group of European and Latin American countries.
What does this mean for the European approach to the crisis in Venezuela? From the point of view of capabilities, it can be said that Spain does not have as much weight as to change the Community's foreign policy; however, because Spain is a traditional filter of relations between the European and the Latin American blocks and the Head of European Diplomacy Josep Borrell is Spanish, a possibility that the positions will be killed exists -"cooling," therefore, cannot be ruled out.
Conclusions
As a victim of its own contradictions, the Spanish government has projected an image of chaos and confusion. It is evident that PSOE and Podemos have disparate positions regarding Venezuela, but it is necessary that the executive government adopt a coherent line of thinking, the continued absence of which deteriorates cohesion within the EU and complicates relationships with its international partners like the USA.
Sanchez defying Guaido is not so much a concession to the former's Podemos partners in the government, but rather a symbol of the latter's waning influence. Guaido has become an awkward figure, who failed to achieve his main objective of free elections. This is why Maduro is stronger today than a year ago.
Nonetheless, too much importance is being attached to the role Podemos really plays in the new Spanish government. Though its power is magnified, it has a minimum effect on foreign matters. When Sanchez came to power in alliance with another party that had more votes, that is PSOE, he assumed that he has no choice but to respect their decisions, whether he likes them or not. He has yet to distance himself from such conformism.
Meanwhile, the shadow of the Venezuelan crisis keeps flying over internal politics in Spain, especially over its progressive government, without facing any of the harshest opposition forces in the country's democratic history. The truth is that a year after half the world placed its hopes in Guaido to find a way out of the humanitarian crisis and the political impasse in Venezuela, the opposition leader is making substantual efforts to prevent the passage of time from opening cracks in his political legitimacy. At this juncture, the whole international community needs to act as a mediator of negotiations between the Venezuelan Government and its opposition to get out of the ongoing stagnation.
From our partner RIAC
If Paris sneezes, will Europe catch cold?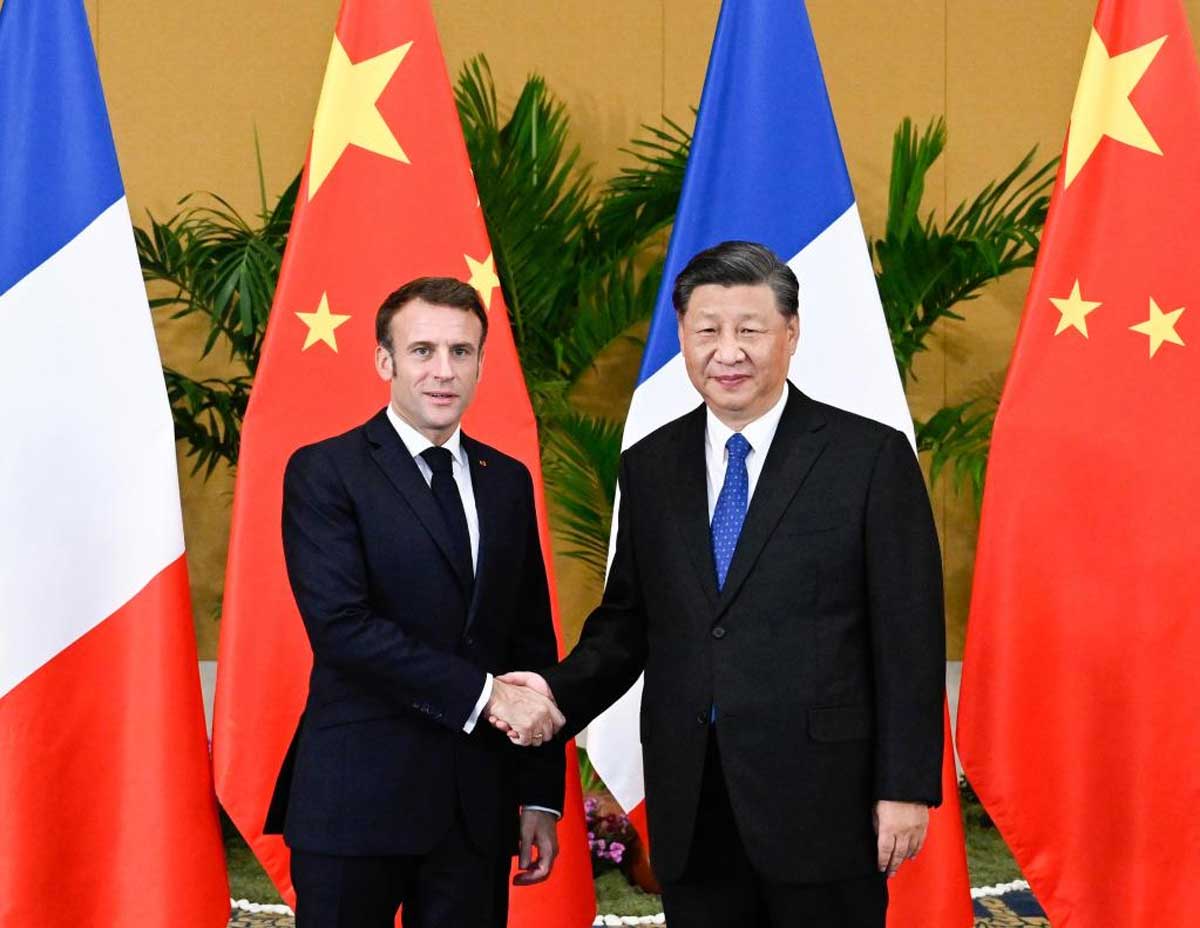 The Austrian Chancellor Metternich once said "Quand Paris s'enrhume, l'Europe prend froid" ("When Paris sneezes, Europe catches cold"). With the French President Emmanuel Macron all set to visit Beijing in early April, can France lead the rapprochement between the European Union and China?
"Une voix européenne"
Set to be accompanied by the President of the European Commission Ursula von der Leyen, the French President plans to "carry a European voice" on his state visit to China, the details of which were revealed by L'Élysée on Friday. On top of his list is the agenda to end the Ukraine War. Macron has called China's engagement in resolving the Russia-Ukraine conflict that came in the form of a 12 point plan a "good thing". Beijing's position paper urges all parties to support Russia and Ukraine in negotiating a way out of the conflict while upholding the UN Charter and values such as respect for territorial sovereignty, abandoning Cold War mentality, non-interference in internal affairs among others.
The French President has further urged China not to militarily aid Moscow, an accusation made by the Western powers that Beijing has consistently denied. He plans to push China to use its influence over Russia so as to prevent the latter from using chemical or nuclear weapons. Macron noted that the War would only come to an end if "Russian aggression was halted, troops withdrawn, and the territorial sovereignty of Ukraine and its people was respected". Spanish Prime Minister Pedro Sanchez has also expressed a similar willingness and is ready to visit China in April. Luxembourg too resonates the opinion of engaging closely with Beijing.
Both Chinese and Western media reports note that this "competition to book flights to China" among EU leaders stems from their realisation that they "cannot lose China" owing to the latter's increasing international significance. While many have voiced support for engaging with Beijing, not all are on the same boat.
A House Divided
The European Council meeting earlier this week, which remained focussed on Germany's tussle with EU leaders on its decision to end the use of traditional combustion engine cars, did discuss China albeit in an inconclusive manner. While France, Germany, Spain and Luxembourg have signalled their intentions to engage with Beijing; Latvia, Lithuania, Sweden, Poland have expressed concerns over Chinese President Xi Jinping's recent high profile visit to Moscow which is being seen as "cementing of a dangerous alliance". The concern is not just suspected military aid to Moscow but also the growing threat of a war between Beijing and Washington over Taiwan where Europe finds itself caught in the middle. Apprehensions too remain over increasing economic reliance on China.
While there has been no consensus on how the EU as a bloc must shape its China policy, Macron has clarified– although France values EU's coordination, it follows an "independent foreign policy" thus highlighting that he would push to negotiate with China, with or without his regional allies.
Paris et Pékin
Beijing is not only France's 7th largest customer and 2nd largest supplier (with a 9% market share in France) but also presents an opportunity for the French President who idealises Former leader General Charles de Gaulle to challenge what the French call hyperpuissance or unchallenged "hyperpower" of the United States. For Macron, relating himself to General de Gaulle is equivalent to "claiming to own a piece of the true cross". Afterall, it was the General who defied Western allies to establish ambassadorial relations with Beijing in 1964, a period of simmering Cold War tensions that brought Paris seething criticism. Though Macron has no serious qualms with Washington, he does seek a voice that crafts his role as a major leader on the international stage.
On the domestic front, Monsieur le Président finds himself in trouble. The highly unpopular Pension Reform Bill that raises retirement age from 62 to 64 was passed without a Parliamentary vote, resulting in nationwide protests. Opponents suggest other measures such as increasing taxes for the rich and the corporates, a move refuted by Macron for the possibile harm it might bring to the financial system. Amidst a scenario where things have gotten as serious as nationwide halts in services and a no-confidence motion against the President, enhanced ties that bring more investments from China can help, an opportunity Macron will try hard to clinch. But the political environment certainly makes things difficult.
Worsening ties and a Confident China
The "Balloongate" controversy was yet to cool off when a new crisis in Sino-US relations erupted in the form of calls to ban the TikTok app over alleged illegal data collection which many in the US Congress suspect land in the Chinese Communist Party's records. Parallely can be seen a change in Chinese attitudes towards Washington.
Amidst the recent session of the National People's Congress, President Xi criticised "Washington-led attempts" to "contain, encircle and suppress" China which pose "serious challenges to Beijing's development" ("以美国为首的西方国家对我实施了全方位的遏制、围堵、打压,给我国发展带来前所未有的严峻挑战。"), a rare moment when the Chinese leadership has clearly named the United States in its criticism.
A policy shift too seems to be on the cards. Xi's new 24 Character Foreign Policy, which Dr. Hemant Adlakha believes, marks "China's new foreign policy mantra in the 'New Era' " acting as its "ideological map to attain national rejuvenation by 2049", has replaced Deng Xiaoping's 24 Character Strategy focussed on never seeking leadership and assuming a low profile. The characters "沉着冷静;保持定力;稳中求进;积极作为;团结一致;敢于斗争 " which translate as "Be calm; Keep determined; Seek progress and stability; Be proactive and go for achievements; Unite under the Communist Party; Dare to fight" clearly demonstrate a more pronounced international role that China envisages for itself.
China's confidence is further elevated by its success in brokering peace between staunch rivals Saudi Arabia and Iran. With the handshake that brought the Sunni Arab Kingdom and the Shiite Persian theocracy together, Beijing has not only garnered accolades from nations across the region but has also succeeded in pulling American allies such as Riyadh to its side to some extent. Xi's Moscow visit shows how he is determined to craft Beijing as an alternative negotiator to Washington, no matter how much criticism comes his way.
How much can France influence the EU?
As the political climate between US and China heatens, those trying to balance between the two would find the alley narrowing. But considering the stakes, Macron will try. The question however arises, how much of an influence could France exert on the EU?
Being the only Permanent seat holder of the United Nations Security Council post-Brexit, France certainly has a heavy weightage when it comes to policy making in the European Union. Macron too is a leader with a vision. His "grand plan" includes uniting the regional body as a strong political, economic and social bloc by shedding off the influence of the United States. However, there have being many tussles and Paris has found itself at loggerheads with many in the bloc including Turkey and Germany.
Macron has also raised eyebrows over his stance on Russia. After attempts to charm Putin failed, the French President assumed an ambiguous position which included criticising the war but not commiting to defend Ukraine. As expected, it did not fare well with the allies in Europe.
The air has finally cleared and a "defeat Russia but don't crush it" stance has appeared. Monsieur le Président certainly wants to chart a pragmatic path that inflicts minimum harm and that's what would be a priority when he lands in Beijing to talk about the war. Would he receive the support of EU allies? Seems difficult, given his past misjudgements and the regional organisation's recent tussles with Beijing ranging from trade negotiations to the issue of human rights violation.
How successful Macron gets in making EU negotiate with China also depends on how successful Beijing gets in getting Moscow on board, which after all is more difficult than dealing with Tehran and Riyadh. While Russia seems agreeable to China's plan of ending the war, Putin has bigger ambitions and far lower stakes in launching an all-out war with Washington and allies than Beijing does. The deepening "comprehensive strategic partnership of coordination for new era" between China and Russia remains unclear and so is how much dependence on Beijing would dictate any change in Putin's plans. Even if China's actions embolden Russia as claimed, Beijing knows it is in its favour to tone down Moscow's belligerence considering the economic costs and military harm that Washington is capable of lashing. Macron too is unsure about how tightly he would like to embrace China. For now, better ties is what he eyes. The question arises – If Paris sneezes in favour of resetting ties with Beijing, would the rest of Europe catch the cold? Only time will tell.
Powerful Protest in Geneva Indicates India's Human Rights Abuses
On March 3, 2022, a unique protest was held in front of the UN Headquarters in Geneva. This peaceful protest was made by placing standees, 4D view tents, posters and banners bearing details of Indian human rights abuses. The protest depicted pictorial messages regarding the treatment of women in India, child marriages, Indian Christian persecution, religious extremism, state of minorities, state-sponsored terror attacks on minorities, treatment of Dalits, and burning of Christian churches and religious preachers.
The protest was organized by several human rights organizations, including Amnesty International, Human Rights Watch, and the International Commission of Jurists. The aim of this protest was to highlight the human rights abuses that are taking place in India and to draw attention to the plight of the victims of these abuses.
One of the most significant issues highlighted in this protest was the treatment of women in India. India has a poor record when it comes to women's rights, with high rates of sexual violence, domestic violence, and child marriages. According to a report by the National Crime Records Bureau, there were 88 rape cases reported every day in India in 2019. The protest aimed to draw attention to this issue and to put pressure on the Indian government to take action to protect women's rights.
Another issue highlighted in the protest was Indian Christian persecution and religious extremism. India is a secular country with a diverse population, but there have been numerous incidents of violence against religious minorities, particularly Christians and Muslims. The protest aimed to draw attention to the growing intolerance and extremism in India and to call on the Indian government to take action to protect religious minorities.
The protest also highlighted the treatment of Dalits, who are considered to be the lowest caste in India's caste system. Dalits face discrimination and violence on a daily basis, and their rights are often ignored by the Indian government. The protest aimed to draw attention to this issue and to call on the Indian government to take action to protect the rights of Dalits.
Another issue highlighted in the protest was the burning of Christian churches and religious preachers. There have been numerous incidents of violence against Christians in India, including the burning of churches and attacks on religious preachers. The protest aimed to draw attention to these incidents and to call on the Indian government to take action to protect the rights of religious minorities.
The protest in front of the UN Headquarters in Geneva was a significant event, as it drew attention to the human rights abuses taking place in India. The Indian government has been facing criticism from human rights organizations for its poor record on human rights, and this protest added to the pressure on the government to take action to protect the rights of all its citizens.
Reports suggest that there has been an increase in incidents of Christian persecution and religious extremism in India in recent years. There has been an increase in attacks on Christians and their places of worship in India. According to the Evangelical Fellowship of India (EFI), there were 366 incidents of violence against Christians in 2019, including 40 incidents of violence against churches. Christians in India are often accused of forcibly converting Hindus to Christianity. However, Christian leaders deny the allegations and claim that they are baseless.
Moreover, human rights organizations and activists have accused the Indian government of being involved in state-sponsored terror attacks on minorities, including Christians. The government has denied the allegations. Some Indian states have enacted anti-conversion laws, which make it illegal to convert someone to a different religion through force, fraud or inducement. Critics say the laws are often used to target Christians and other religious minorities. Religious minorities in India, including Christians, face discrimination in various aspects of life, including education and employment. Some reports suggest that Christians are often denied access to government benefits and services.
Overall, the issue of Christian persecution and religious extremism in India is a complex and sensitive one, with various factors contributing to the problem. It is important for the Indian government and society to address the issue and work towards creating a more tolerant and inclusive societyTop of Form
Bottom of Form
Indian claims to have a rich culture and history, but its obsession with Pakistan has brought criticism in international diplomatic circles. It is time for the Indian government to take action to protect the rights of all its citizens, regardless of their caste, religion, or gender. The protest in front of the UN Headquarters in Geneva was a reminder that the world is watching, and the Indian government must take action to address the human rights abuses taking place in the country.
EU's Energy and Politic Approach to Indonesia: Between Hate and Love
Authors: Akhmad Hanan and Mayora Bunga Swastika
Since Russia invaded Ukraine in February 2022, Europe has been forced to seek alternative energy sources other than Russian gas. Previously, Russia supplied around 40% of Europe's gas needs through pipelines owned by Russia's Gazprom. However, Russia decided to cut their gas supply to Europe as a counter action of US and its ally economic sanction. As a result, Europe has left no choice but to buy expensive LNG, optimize renewable energy sources, and tap other coal-producing countries.
Winter came, and it tormented Europeans even more. The energy scarcity due to the absence of Russian gas put many European countries into crisis. They had to pay higher for alternative energy sources as a domino effect of the Russia-Ukraine war. They also decided to utilize coal, contradicting their robust commitment towards energy transition goals and the Paris Agreement. Europe's decision to turn back on coal has also altered the global energy transition's geopolitical landscape. Europe is seen as a region supporting accelerated energy transitions and encouraging countries outside the region to follow suit. However, currently, Europe is taking steps contrary to efforts to accelerate the energy transition.
At the same time, Indonesia got their windfall profit through the European situation due to the rising coal price in the market. Europe has been one of Indonesia coal exporters, and following the disruption in Europe's energy supply, Indonesia attempted to capitalize on the situation by increasing export quotas to Europe. This strategy was taken since Indonesia is one of the world's largest coal producing countries.
Indonesia's Ministry of Trade reports coal exports to Europe reached 6.6 million tons in December 2022. Previously, Indonesia only exported less than 1 million tons per year to the same region at the same time. The main reason was some European countries such as Spain, Italy, Switzerland, Greece, Poland, the Netherlands, and Germany increased their demand for Indonesian coal significantly.
Additionally, Indonesia became the top global coal exporter in 2022, with a total of 469 million tons, 9% higher than the previous year. Indonesia used to export coal to developing countries, mainly in Asia. As a result, Indonesia's state revenue exceeded the targets by almost three times higher than expected. The Indonesia's ministry of finance calculated the realization of state revenue reached 7.8 million USD, 2.8 million USD higher, and it was highly contributed from the coal trading.
Relations between Indonesia and Europe regarding energy commodities are indeed often tug-of-war. Hitherto, the European Union's relationship with Indonesia was strained due to Indonesia's decision on palm oil and nickel commodities. Indonesia's decision to utilize palm as a biofuel source was feared to increase land use change in tropical forests and reduce its capacity to be a natural based solution in climate change mitigation.
Indonesia's decision to ban nickel export was also being challenged by the European Union at the WTO in November 2019. The EU claimed this decision was unfairly harming its stainless steel industry. However, Indonesia insisted this decision was made for national development. From Indonesia's point of view, Indonesia's decision is one of the efforts to protect its national interests to fulfill domestic supply. Indonesia's downstream plans will be threatened if Indonesia lifts the nickel export ban as desired by the EU. The Indonesian government has a target to build a nickel smelter in Indonesia. However, Indonesia lost the EU lawsuit regarding the nickel export ban.
Indonesia-Europe relations and Indonesia's defeat in the nickel export ban lawsuit show that the issue of international relations is still closely interdependent. A country cannot only pay attention to its domestic interests but also pay attention to common interests. In this case, Indonesia and EU benefit from each other when conducting economic cooperation, especially export-import. This can be seen from the benefits when coal exports to the EU increase. Of course, the benefits of this cooperation will not be obtained if the two countries do not cooperate.
Apart from Indonesia's interest in securing domestic supply, Indonesia should be able to take opportunities to cooperate with other countries, including the EU, in the energy sector. Cooperation between countries that cannot be avoided in the era of globalization should be the foundation for Indonesia in making and carrying out foreign policy. Indonesia must find a win-win solution in its relations with other countries because doing protection in this era is not a solution.