UNWTO Launches a Call for Action for Tourism's COVID-19 Mitigation and Recovery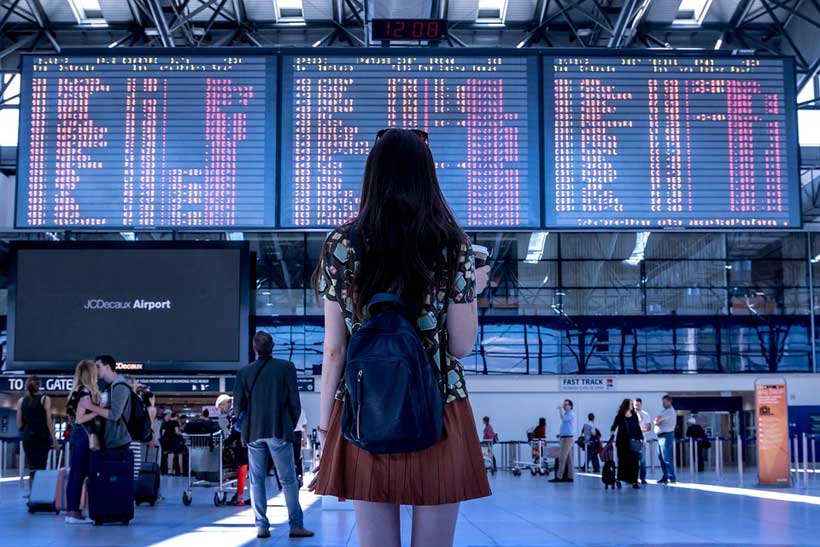 The World Tourism Organization (UNWTO) has released a set of recommendations calling for urgent and strong support to help the global tourism sector not only recover from the unprecedented challenge of COVID-19 but to 'grow back better'. The Recommendations are the first output of the Global Tourism Crisis Committee, established by UNWTO with high-level representatives from across the tourism sector and from within the wider United Nations system.
Recognizing that tourism and transport has been among the hardest hit of all sectors, the Recommendations are designed to support governments, the private sector and the international community in navigating the unparalleled social and economic emergency that is COVID-19.
"These specific recommendations give countries a check-list of possible measures to help our sector sustain the jobs and support the companies at risk at this very moment. Mitigating the impact on employment and liquidity, protecting the most vulnerable and preparing for recovery, must be our key priorities," said UNWTO Secretary-General Zurab Pololikashvili.
Recognising the diverse realities in each country as well as the evolving nature of this crisis, the document will continue to be updated.
Preparing for recovery now
"We still do not know what the full impact of COVID-19 will be on global tourism. However, we must support the sector now while we prepare for it to come back stronger and more sustainable. Recovery plans and programmes for tourism will translate into jobs and economic growth." added the Secretary-General.
The Recommendations for Action are the first comprehensive set of actions governments and private sector actors can take now and in the challenging months ahead. Mr Pololikashvili stressed that "for tourism to fulfil its potential to help societies and whole countries recover from this crisis, our response needs to be quick, consistent, united and ambitious".
Responding today and preparing for tomorrow
In all, this new guide provides 23 actionable recommendations, divided into three key areas:
Managing the Crisis and Mitigating the Impact: Key recommendations relate to retaining jobs, supporting self-employed workers, ensuring liquidity, promoting skills development and reviewing taxes, charges and regulations relating to travel and tourism. The Recommendations are made as a global economic recession looks likely. Given its labor-intensive nature, tourism will be hard hit, with millions of jobs at risk, especially those held by women and youth as well as marginalised groups.
Providing Stimulus and Accelerating Recovery: This set of Recommendations emphasises the importance of providing financial stimulus, including favourable tax policies, lifting travel restrictions as soon as the health emergency allows for it, promoting visa facilitation, boosting marketing and consumer confidence, in order to accelerate recovery. The Recommendations also call for tourism to be placed at the centre of national recovery policies and action plans.
Preparing for Tomorrow: Emphasising tourism's unique ability to lead local and national growth, the Recommendations call for greater emphasis to be placed on the sector's contribution to the Sustainable Development Agenda and to build resilience learning from the lessons of the current crisis. The Recommendations call on governments and private sector actors to become build preparedness plans, and to use this opportunity to transition to the circular economy.
About the Global Tourism Crisis Committee
UNWTO formed the Global Tourism Crisis Committee to guide the sector as it responds to the COVID-19 crisis and to build the foundations for future resilience and sustainable growth. The Committee comprises representatives of UNWTO's Member States and Affiliate Members, alongside the World Health Organization (WHO), the International Civil Aviation Organization (ICAO), and the International Maritime Organization (IMO). The private sector is represented by Airports Council International (ACI), Cruise Lines International Association (CLIA), International Air Transport Association (IATA) and World Travel and Tourism Council (WTTC) to ensure a coordinated and effective response.
Indonesian women entrepreneurs adapt to a changing world
Sustainable tourism is proving to be a viable career option for women in the picturesque North Sulawesi region of Indonesia, where they are making the most of skills training provided by the UN.As the sun sets over the Celebes sea, and its orange glow turns the horizon gold, a couple of dozen tourists are on the pier at Budo, a village of 2400 perched on the ocean, 25 kilometres northeast of the regional capital Manado.
They snap photos and marvel at the view; a woman visiting from a nearby town exclaims that, even for the locals, the sun setting on the volcanoes is an extraordinary sight.
However, until a few years ago, the pier – about 300 meters long, crossing a mangrove forest to connect the village to the open sea – was dilapidated and used only by fishers heading out to sea.
But those were different times, explains Hani Lorens Singa, President of the Village Enterprise Association (BUMDES): back then there were far more fish, and no tourists.
Budo, like many coastal villages in North Sulawesi, in far northeastern Indonesia, has traditionally been dependent on small scale fishing, but fish stocks have shrunk, prompting a new focus on tourism as a way of creating livelihoods.
A programme set up by the International Labour Organization (ILO, a UN agency), is helping the rural community of Budo, and four other villages, to diversify into sustainable tourism, providing skills to local entrepreneurs, mostly women.
The pier has been renovated and painted, with support from the government, and benches and wooden huts have been added for the convenience of tourists, who pay an entrance fee of 10,000 Rupiahs ($0.65), to walk along it and enjoy the view.
Visitors can buy local delicacies and drinks at the ticket counter, and the orders are prepared and delivered to the pier by available members of the village association. "We share the work, we share the income – this is tourism at a human scale", says Mr. Lorens Singa.
Since the renovation, a fifth of the visitors spend more, ordering local delicacies and drinks at the ticket counter with the occasional visitor also staying the night.
Thanks to support from ILO and its partners, Budo has increased its income from tourism fivefold and now appears on the tourist trail: the village was the winner of the digital marketing category at the Ministry of Tourism and Creative Economy's Top 50 Village Tourism Award this year.
Despite the improvements, a lot still remains to be done, and Mr. Lorens Singa is not complacent. "We need to offer more reasons for people to stay for a meal or overnight," he insists.
Homestays, hashtags, and home cooking
About an hour's drive east of Budo, the inhabitants of Marinsow have taken a crash course in the bed and breakfast business, a steep learning curve for many of them.
"Many of the entrepreneurs we work with have never been tourists themselves, so without training, it is not obvious for them to know what tourists expect," says Mary Kent, the ILO Chief Technical Adviser for the project.
Marinsow is in a mining region, several kilometres away from Indonesia's pristine beaches, so tourists previously had no reason to stop by. But, since Marinsow was designated as a "priority tours destination" by the Government, the village has received a significant financial boost, aimed at diversifying the economy.
More than 50 villagers received small wooden bungalows on their plots to start bed and breakfast businesses, or homestays, as they are known in Indonesia. ILO, with local partners Klabat University and the Manado State Polytechnic, is helping to teach local people the skills needed to be a successful entrepreneur, such as bookkeeping, cost calculation and marketing, hospitality, and tourism.
"I was very surprised to learn that tourists prefer their sheet white and a diversity of meals," says Yeni Alelo. Ms. Alelo and the other participants have also learned the importance of using hashtags in social media marketing posts, so that tourists looking for a place to stay in the area find them more easily.
"The women's small businesses are financed through microfinance credits, and they have been able to make all the payments on time," says Gabriel Tamasengge, the village's mayor. "We are very proud of our women, of the business acumen we never knew they had."
The investment in skills for marketing and quality control in these communities is paying off, with about half of the few hundred tourists spending the night in Marinsow last year coming from outside the province, including an increasing number from abroad.
Back in Budo, there is interest in building more homestays, and increasing overnight stays, perhaps by creating a marketing campaign to convince foreign tourists from nearby world-class diving destinations within the Bunaken Marine Park to hop over for an evening meal and make a visit to a typical village, rather than sticking to the usual mass tourism destinations. The Village Enterprise Association also plans to offer cooking and handicraft classes, as well as fishing trips.
"Our task now is to make sure that when the funding from ILO and the government stops, we will have a fully formed business that allows us to stand completely on our own feet," says Mr. Lorens Singa. "We had the vision, and we have the commitment – I am confident we will succeed."
DiscoverEU awards 35,000 rail tickets to young people this autumn
Today, the Commission is releasing the DiscoverEU autumn call, thanks to which 35,000 young people will receive a rail pass to explore Europe and its rich culture.
The call is open to applicants from Erasmus+ programme countries, from today at noon to 25 October at noon. In order to win a travel pass, young people are invited to apply on the European Youth Portal, answer 5 quiz questions and a subsidiary one. Applicants who have successfully filled in the selection quiz, born between 1 January and 31 December 2004 will be able to travel in Europe for up to 30 days during the travel period 1 March 2023 and 29 February 2024.
Commissioner for Innovation, Research, Culture, Education and Youth, Mariya Gabriel, said: "2022 is the European Year of Youth and this is a crucial moment in European history. We need to focus on the younger generations, to offer them the possibility to broaden their horizon in order to build a more connected and tolerant world. This is what DiscoverEU is about. Through travelling, it allows young people to explore our diversity but also find out so many similarities."
With the European Year of Youth 2022, the number of travel passes has been boosted. In total, 70,000 passes are made available this year. DiscoverEU is now part of Erasmus+, therefore participants from Iceland, Liechtenstein, North Macedonia, Norway, Serbia and Turkey are also eligible to apply.
Recipients will continue benefitting from a discount card with more than 40,000 discount possibilities on public transport, culture, accommodation, food, sports and other services available in the eligible countries.
As part of the European Year of Youth, the Commission has launched the flagship initiative 'Youth discovers culture thanks to DiscoverEU in 2022′. That is why on 25 May 2022, the DiscoverEU Culture Route was launched. It combines various destinations and cultural branches, including architecture, music, fine art, theatre, fashion, design and more. DiscoverEU travellers can visit the European Capitals of Culture, destinations added on the prestigious UNESCO World Heritage List, or holders of the European Heritage Label. Moreover, they can also stop at locations with the Access City Award label. These are cities that have gone above and beyond to become more accessible to everyone, regardless of age, mobility or ability.
Erasmus+ National Agencies support young people through pre-departure information meetings preparing them for their journey. Through these meetings, DiscoverEU aims to promote discussions on sustainability, culture, and European identity, among others. In addition, as part of the European Year of Youth, the agencies organise the DiscoverEU Meet-ups, an initiative launched in summer 2022 composed of an exciting cultural programme between one and three days across all Erasmus+ countries. 49 of these Meet-ups have taken place so far and will continue in future years.
As social inclusion is a top priority of the Erasmus+ programme, participants with disabilities or health issues can be accompanied on their journeys. Apart from the travel costs, additional individual help is also provided. This year, the Erasmus+ National Agencies are also launching the DiscoverEU Inclusion Action, allowing organisations working with young people with fewer opportunities, to apply for grant.
The Commission encourages sustainable travel by rail. Special arrangements are available for young people from outermost regions, Overseas Counties and Territories, remote areas and islands.
Background
The Commission launched DiscoverEU in June 2018, following a preparatory action from the European Parliament. It has been integrated into the new Erasmus+ programme 2021-2027.
Since 2018, nearly 754,000 candidates applied for 165,000 travel passes available. According to the past travel survey, 66% of candidates declared that they travelled for the first time by train out of their country of residence. For many, it was also the first time they travelled without parents or accompanying adults and the majority indicated that they had become more independent.
The DiscoverEU experience has given them a better understanding of other cultures and of European history. It has also improved their foreign language skills. Two-thirds said that they would not have been able to finance their travel pass without DiscoverEU. Participants are invited to become DiscoverEU Ambassadors to champion the initiative. They are also encouraged to contact fellow travellers on the official DiscoverEU group online to share experiences and exchange tips, particularly on cultural experiences, or on how to travel digitally and sustainably.
To apply, eligible candidates need to complete a multiple-choice quiz on general knowledge about the European Union and other EU initiatives targeting young people. An additional question invites applicants to make an estimate of how many people apply in this round who are born on a Tuesday. The closer the estimate is to the correct answer, the more points the applicant gets. This will enable the Commission to rank the applicants. The Commission will offer travel passes to applicants following their ranking, until the available tickets run out.
UN urges investment in clean, sustainable tourism
International tourism is showing strong signs of recovery, with tourist numbers rising to 57 per cent of pre-pandemic levels. On World Tourism Day, marked on Tuesday, the UN is calling for a major global rethink of the sector, to ensure that tourism is sustainable, and benefits local communities.
The UN World Tourism Organization (UNWTO) released encouraging news on Monday, with its latest World Tourism Barometer, which shows that international tourism arrivals almost tripled in the first seven months of 2022 (compared to the same period in 2021).
Cautious optimism
The agency's Panel of Tourism Experts expressed cautious confidence for the rest of year, and into 2023, despite the uncertain economic environment: increasing interest rates, rising energy and food prices, and the growing prospects of a global recession, continue to pose major threats to the sector.
In a message released to mark the Day, the UN Secretary-General, António Guterres, hailed tourism's ability to drive sustainable development, and called for more investment in clean and sustainable tourism, the creation of decent jobs, and for measures to ensure that profits benefit host countries and local communities.
Go green to survive
"Governments, businesses and consumers must align their tourism practices with the Sustainable Development Goals and a 1.5 degree future", said Mr. Guterres, referring to international agreements aimed at keeping global warming in check. "The very survival of this industry, and many tourist destinations, such as Small Island Developing States, depends on it."
"The restart of tourism everywhere brings hope," declared Zurab Pololikashvili, UNWTO Secretary-General, in his address at the opening of the official celebrations organized for the Day, in the Indonesian resort city of Bali.
Mr. Pololikashvili described tourism, which employs around 10 per cent of the global workforce, as the "ultimate cross-cutting and people-to-people sector, which touches on almost everything we do."
Report card
To mark the day, UNWTO launched its first World Tourism Day Report, the first in an annual series of updates and analysis of the Organization's work guiding the sector forward.
The report contains updates on the agency's activities in key areas including gender equality, sustainability and climate action, tourism governance and investments and innovation.
Representatives of the G20 group of the world's leading economies, including tourism ministers, will meet in Bali in November. Ahead of the event, UNWTO has produced a set of guidelines for ministers, to enable them to support resilient and sustainable tourist businesses, which take into account human capital, innovation, youth and women empowerment, and climate action.
Ensure zero-tolerance for sexual exploitation: UN rights expert
An independent UN rights expert released a statement ahead of the Day, to call for Governments to ensure that the tourism industry is free from child forced labour, sexual abuse and sexual exploitation.
Mama Fatima Singhateh, UN Special Rapporteur on the sale and sexual exploitation of children, warned that the COVID-19 pandemic, climate change and socioeconomic setbacks have caused enormous strains on child protection systems.
This, she said, has made children more vulnerable to sale, trafficking and sexual exploitation in the context of travel and tourism, especially in countries that have traditionally relied on the income generated from travel and tourism.