The COVID-19, Economic Package, UN system and Politics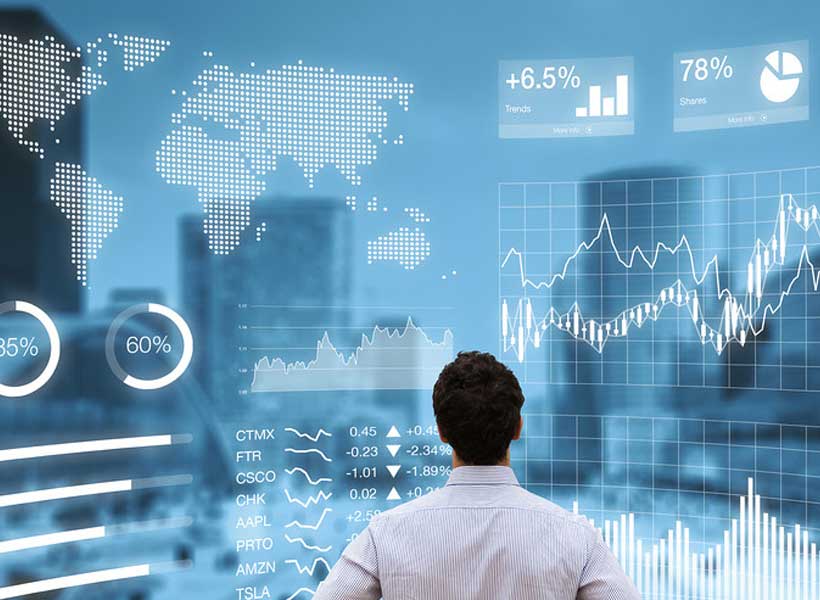 Global pandemic of COVID-19 is affecting everyone. This has been described as the greatest global humanitarian crisis since WWII. On December 31st, 2019 cases of Pneumonia from unknown cause was first reported in the WHO Country office in China. Later, WHO declared it as the Public Health Emergency of International Concern on Jan 30th, 2020. This COVID-19 seen initially in the Wuhan, China but travelled mostly due to the advancement of air transportation globally. All major countries at the initial outbreak of COVID-19 had applied limited approach in prevention and control of this virus. As of April 3rd 2020, the number of COVID-19 cases globally is 1016,424. Among them, 53,241 were dead and 213,140 were recovered. In this entire pandemic, Italy is the worst hit from COVID-19 and has become the epicenter of the COVID-19 in Europe. The death toll is 13,915 and infected is 115242(As of April 3rd, 2020). The US along has 245, 373 cases of COVID-19 with 6095 deaths. The intervention of the US government in curbing the COVID-19 has been dysfunctional. The US government had announced $2 Trillion Economic Stimulus bill to fight against COVID-19 that include stimulus payments to individuals, expanded unemployment coverage, student loan changes, different retirement account rules. Under the plan, single Americans would receive $1200, married couples would get $2400 and parents would see $500 for each child under 17. However, the many argued that such economic package came very late as the first identified case of the COVID-19 was found in the Jan 20, 2020.
In the case of Nepal, economic relief package announced on March 29th, 2020 includes a 25% discount on electricity for consumers who use more than 150 units every month and no penalty if utility bill and tax payments are not cleared till mid-April, urging tourism sector to pay salaries for March-April to employees on the terms of tourism company are allowed to use social welfare funds until business returns to normal. Also, government had urged land lord to provide one month rent relief for its tenants.
From the above case story of the US & Italy; western government has been found inefficient in curbing the impact. However, the pandemic of the COVID-19 has so far limited in the developing world.
Impact in Nepal
The outbreak of the COVID-19 has affected economy, politics and society. All major countries are using tools of lock downs, quarantine and isolation ward in the hospital for the prevention and control of this virus. Though these measures seem effective in controlling the spread of the virus but halt in the economic activities; which is predicted to be serious. The global economy expected to grow in 2020 is 2.4% down from the 2.9% projected earlier (OECD, 2020). In Nepal also, it has affected hugely on the Tourism sectors. Nepal Tourism Year 2020 was announced just one day after the COVID-19 outbreak in China.In Nepal, sectors like Hotels, Civil Aviation, Supply Chain, Labour Employment and Remittance. Occupancy rate of major star Hotel like Annapurna hotel is just has 40-45% occupancy down from 70%. Flights in Lukla, Nepal declined from 60 to 10-12 flights per day as government decided to halt trekking permits as well as International flights entering to Nepal. Due to fear of the shortage of COVID-19, people started keeping stocks of the LPG cylinder. This has put shortage of the LPG. Around 40,000 people with valid work permit are stranded in Nepal to fly to Qatar due to lock down major by Qatar. This shows, remittance in coming days will be very limited and demand will be slow in Middle East as oil prices is falling.
Contradiction
There is also high chance of expecting this virus as a normal pandemic by politics which humanity has surpassed during its course of history. The global politics sometime won't expect any change in its structure (for e.g. change of global order) until and unless there is a mass death toll comparing to World Wars. Loss in the global economy might have possibilities to be adjusted under compromising terms. Since, the US, China, European nations including India all heavy players has been heavily affected; the global economy will have slow start after post COVID-19 years but slowly takes its grip (as we saw after 2008 financial crisis). Other than, political economic spectrum; everyone will be forced to forget these tragedies as time passes on. Since, every citizen has to work for living and people are dire need of economic package rather drilling mind on the pandemic itself. There are also chances of growing populist agenda in the upcoming days in the US elections to woe lower income families who has been worst sufferer of the pandemic.
Way forward
The effects of the COVID-19 in global and Nepal in particular is very hard hitting. Even the developed and most industrialized nations is doing its level best to overcome these challenges. While underlining the death toll in Italy, USA and Spain; one could seriously think of significant need of investment in health sector by the Western nations. Therefore, post-COVID-19 years have challenges for the Western nations to significantly invest on their own health system first and also to invest on the developing world health system. Secondly, Health certificate might be mandatory during Visa application process for developing world citizens for travelling to western nations. This virus proves that, we are deeply rooted into hyper inter-dependency and globalization where killing an opponent is suicidal for itself. In addition to this, there might be some changes in the border regulations of the EU for non-European nationals during post-COVID-19 days. Despite this fact, there is also potentiality of above contradiction stage.
In the case of Nepal, Tourism sectors including its sub sectors like Civil Aviation, Trekking, Foreign Labour employment has been worst sufferer during COVID-19 crisis. To overcome this crisis, Nepal government has announced its economic relief package for its public. But proper implementation of such relief package matters. As we know from the previous Earthquake Recovery fund; the inefficient management of the resource, mechanism has halted the work progress the project. So, government should have all relevant stakeholders' dialogues to develop a comprehensive working strategy for proper implementation of this package.
In conclusion, strong economic stimulus package and its proper implementations is required to lift public from this deep cross-cutting crisis of the COVID-19. For making this reality; national level coordination with global consortium is essential to mitigate this crisis. Most significantly; UN system, World Bank, IMF, AIIB will have key role in making this COVID-19 pandemic a crisitunity.
Role of WTO in Regularization of International Trade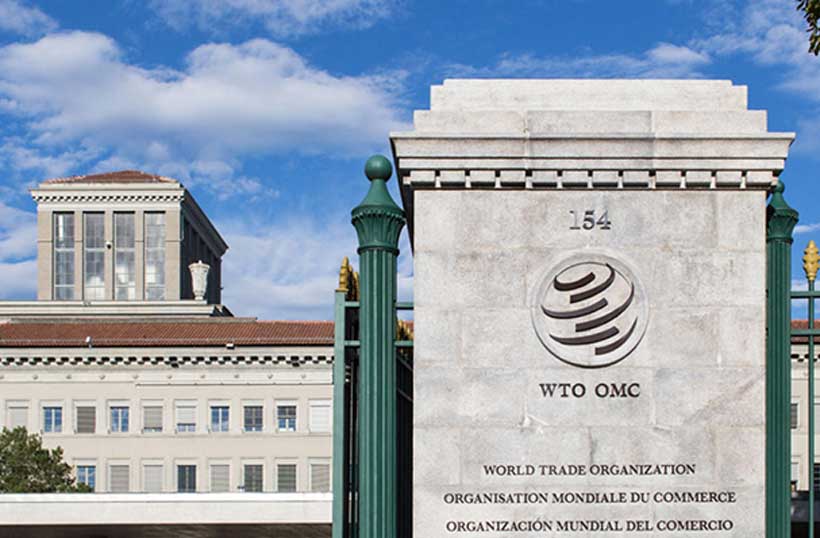 International trade is one of the main features of the globalized world and global economy. There it needs also a well-organized institutional mechanism to regulate it. World Trade Organization is an international organization established in 1995, whose main objective is to facilitate trade relations among its member countries for their mutual benefits. Currently 164 states are its members. The activities and works of WTO are performing by a Secretariate of about 700 staff located in Geneva, Switzerland, led by the Director General. English, Spanish and French are the official languages of World Trade Organization. The annual budget of WTO is about 180 million dollars.
Since its creation it is playing an important role in the regularization of international trade. It offers a forum and facilitation for negotiating trade agreements in order to reduce the barriers in the way of smooth international trade among member countries. Thus, the role of this organization is playing very important role in the regularization of international trade which is contributing to economic development and growth of member countries in this globalized world. The World Trade Organization also offers an institutional structure and legal framework for the execution and supervising of the international trade related agreements which are very helpful in regularization of international trade. It also settles disputes, disagreements and conflicts occurring during the interpretation and execution of the components of the international agreements related to international trade. During the past 60 years, the World Trade Organization and its predecessor organization the GATT (General Agreement on Tariffs and Trade) have assisted to establish a solid and flourishing global trade system, by this means helping to extraordinary international economic development.
The WTO is regularizing international trade more specifically through negotiating the decrease and finally elimination of barriers to trade among countries and try to make smoothly the working of the rules and principles governing the international trade e.g. tariffs, subsidies, product standards, and antidumping etc. It also administers and monitor the execution of the World Trade Organization's determined guidelines for trade in services, goods as well as intellectual property rights related to international trade. It also monitors and review the member states international trade policies as well as make sure the transparency in bilateral and multilateral trade agreements. Likewise, it also solves disputes arising among members related to trade relations or related to the explanation of the provisions of the trade agreements. It also offers services to the governments of the developing states in the fields of capacity building of officers in matters related to international trade. WTO is also doing research on matters related to international trade and its related issues and collect data in order to find better solutions of the problems and obstacles in regularization of international trade. It is also trying to bring into the organization the 29 states who are yet not members of the organization aimed to assist and regulate their international trade according to the international standard.
One of the main barriers in way to international trade is disputes between the engaged parties. Since long this was a very critical issue limiting the trade among states. The WTO is playing very good and instrumental role in the solution of trade related disputes. Since the establishment of WTO in 1995 over 400 disputes related to trade have been brought by its member countries to WTO. The increasing number of bringing trade related disputes to WTO is showing the faith of member countries in the organization. Close trade relations have massive advantages but also create disputes and disagreements. With the increase of international trade, the possibility of its related disputes also increases. Previously, such problems and disagreements have caused in severe disputes. But at present, in the era of WTO the international trade related disputes are decreased because the member states have now dispute's solution platform, and they are turning to the World Trade Organization to solve their trade related disagreements and disputes. Before the World War Second, there was not any such international organization or forum which could facilitate international trade and its related affairs, and there was also noany legal framework for solving trade related disputes among states of the word.
One of The World Trade Organization's guiding principal is to continue the open boundaries for trade, ensure the Most Favoured Nation (MFN) status among member countries and stop discriminatory behaviour of members towards other member(s) and bring transparency in doing international trade. It is also assisting counties to open their indigenous markets to global trade, with justified exemptions or with suitable flexibilities, promote and support to durable growth, reduce trade deficit, decrease poverty, and promote economic stability. It is also working to integrate different international trade policies and principles. The member countries of WTO are also under the compulsion to bring their trade related disputes to this organization and avoid unilateral actions. WTO is the central pillar of the current international trade system.
Russia and France to strengthen economic cooperation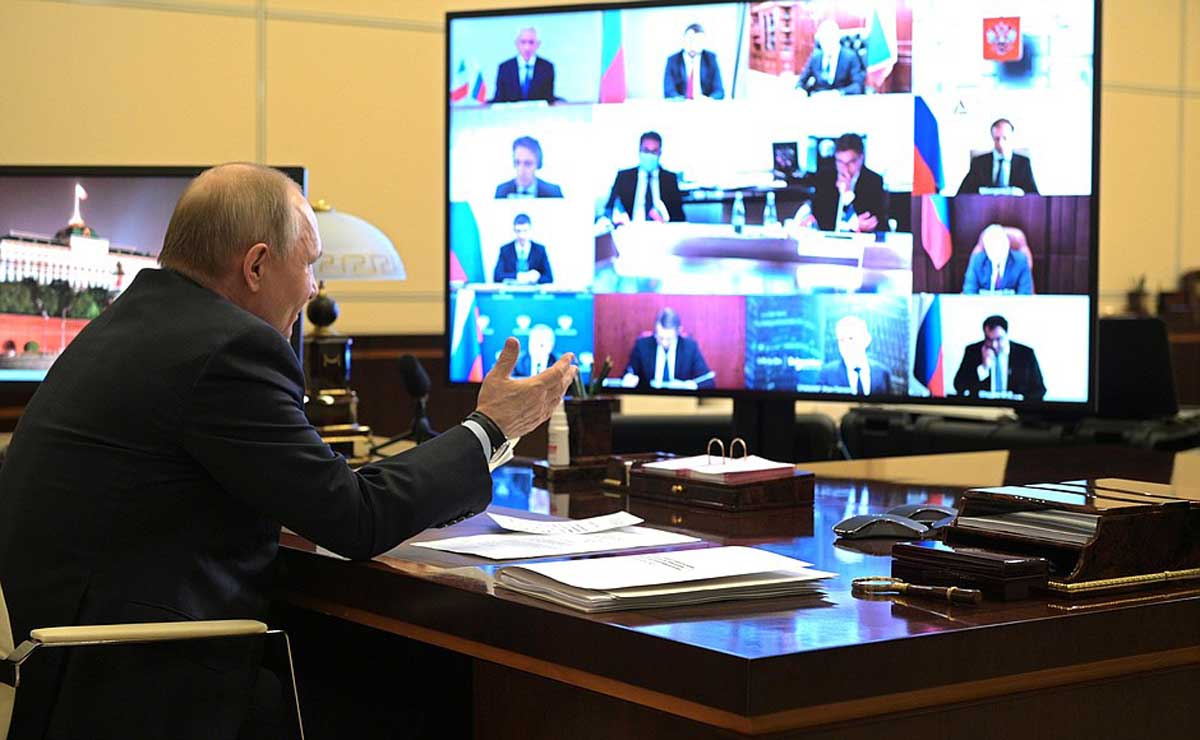 On April 29, Russian President Vladimir Putin held videoconference with leaders of several French companies-members of the Franco-Russian Chamber of Commerce and Industry (CCI France-Russia) to discuss some aspects of Russian-French trade, economic and investment cooperation, including the implementation of large joint projects as well as the prospects for collaborative work.
Putin noted that the Economic Council of the Franco-Russian Chamber of Commerce and Industry is still operational in spite of difficulties, and the late April meeting was the fourth time since 2016. From the historical records, France has been and remains a key economic partner for Russia, holding a high but not sufficiently high, 6th place among EU countries in the amount of accumulated investment in the Russian economy and 5th place in the volume of trade.
Despite a certain decline in mutual trade in 2020 (it went down by 14 percent compared to 2019) the ultimate figure is quite acceptable at $13 billion. French investment in Russia is hovering around $17 billion, while Russian investment in France is $3 billion.
Over 500 companies with French capital are operating in various sectors of the Russian economy. French business features especially prominently in the Russian fuel and energy complex, automobile manufacturing and, of course, the food industry. "It could have been more if the French regulatory and state authorities treated Russian businesses as Russia is treating French businesses. We appreciate that in a difficult economic environment, French companies operating in Russia have not reduced their activity," Putin pointed out.
The Russian Government established the Foreign Investment Advisory Council, which includes six French companies. Further, there is an opportunity to discuss specific issues related to the economic and investment climate in Russia, and that opportunity is traditionally provided at the St Petersburg International Economic Forum, which will be held on June 2-5.
French companies are involved in the implementation of globally famous landmark projects, such as the construction of the Yamal LNG and Arctic LNG 2 facilities and the Nord Stream 2 gas pipeline project. This, Putin regrettably said "We are aware of and regret the amount of political speculation concerning the latter. I would like to point out once again that it is a purely economic project, it has nothing to do with present-day political considerations."
Russia intends to increase assistance to the development of science and technology. Funds will be directed primarily to innovation sectors such as pharmaceuticals and biotechnology, nuclear and renewable energy, and the utilisation of carbon emissions.
"We are interested in involving foreign companies that would like to invest in Russia and in projects we consider high priority. In order to do this, we will continue to use preferential investment regimes and execute special investment contracts, as you know. A lot of French companies successfully use these tools on the Russian market. For example, more than one third of 45 special investment contracts have been signed with European, including French, partners," he explained during the meeting.
He also mentioned continuous efforts to attract foreign companies to localise their production to state purchases and to implementing the National Development Projects, as well as existing opportunities for French businesses in special economic zones. Today there are 38 such zones created throughout the Russian Federation.
Russia pays particular attention to attracting high-quality foreign specialists. Their employment is being fast-tracked, and their families can now obtain indefinite residence permits. There is a plan to launch a special programme of 'golden visas' whereby to issue a residence permit in exchange for investment in the real economy, a practice is used in many other countries.
Taking his turn, Co-Chair of the CCI France-Russian Economic Council, Gennady Timchenko, noted that the pandemic has changed the world, people and business, and that French companies in Russia are responsible employers and socially responsible members of Russian society.
Despite the crisis and the geopolitical situation, a number of French companies have launched production in 2020–2021. Companies such as Saint-Gobain and Danone have renewed their investments. French companies have increased their export of products manufactured in Russia; they are investing in priority sectors of the Russian economy. For example, this year the French company Lidea is launching a plant called Tanais to produce seeds. Russia is dependent on the import of 30 to 60 percent of these seeds, according to various estimates.
Despite the current geopolitical conditions and information field, there are important signals for French business and the Russian side to strengthen economic cooperation, attract investment, and create partnerships on a new mutually beneficial basis.
Co-Chair of the CCI France-Russian Economic Council, Patrick Pouyanne, noted that the meeting has become an excellent tradition, the presence of 17 CEOs and deputy CEOs of French companies shows the importance of these joint meetings, and further reflect the deep interest of French business in Russia.
In addition, Patrick Pouyanne further offered some insights into Russia-French cooperation. By 2020, twenty members of the Economic Council invested a total of 1.65 trillion rubles, supporting 170,000 jobs. These companies have operated in Russia for decades and continue investing in the Russian economy despite the sanctions and the epidemic. These companies help France maintain its status as the second largest investor in Russia. In 2020, France invested over $1 billion in Russia despite the economic difficulties caused by the pandemic.
Concluding his remarks, Patrick Pouyanne stressed that the economic operators believe everyone will benefit if Russia, France and all of Europe are not divided or isolated. This is the challenge today. Indeed, diplomacy has to continue playing an important role in settling differences, and businesses are convinced that meetings like this create bridges between Russia and France to strengthen investment and economic cooperation.
Iran's Economic Diplomacy through CPEC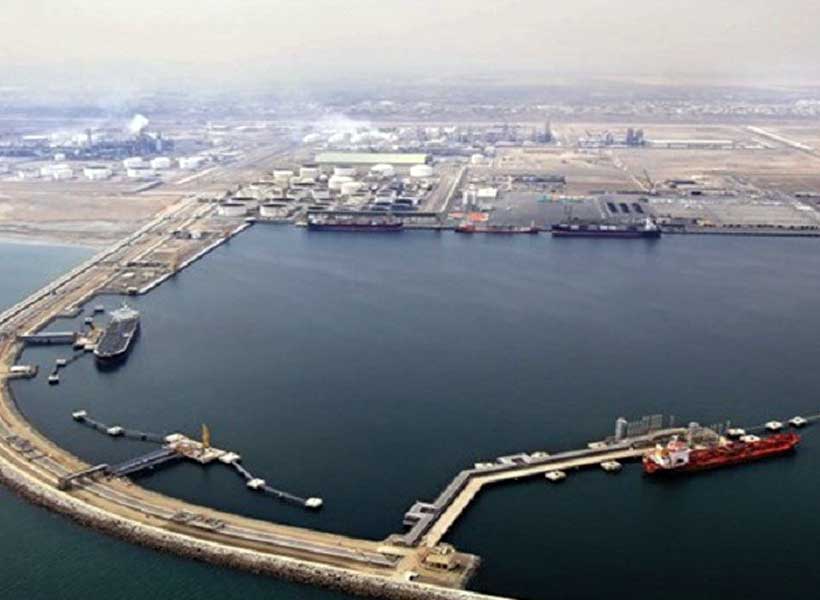 U.S. sanctions against Iran are characterized by strategic flexibility and adaptability. They are designed to have maximum negative and deterrent effect on Iran's military, economic and diplomatic growth. Tehran is exploring ways to counter these sanctions most probably by economic engagements with the regional countries. Iran's perception of CPEC lends some credit to this argument.
Since the initiation of CPEC, the regional perception has already started to change as many countries have begun to see the project within the domain of their national interests. Iran has expressed its long-standing interests to join the CPEC viewing the corridor as a cornerstone for the country economic prosperity and regional connectivity.
Iran solely focuses more on the economic aspect of CPEC. Regional connectivity through CPEC can boost Iran's stake in the global output. In 2015, on the sidelines of the United Nation General Assembly (UNGA) address, Iran's President Hassan Rouhani expressed a desire to be the part of CPEC. He emphasized the importance of connectivity projects for the region. Iran's initial reluctance to CPEC was transformative in nature and heavily came down with the unfolding of new geoeconomic realities.
Iran's inclination for the CPEC project even becomes the part of official discourse. Iran's ambassador to Pakistan Mehdi Monardost showed keen interest to participate in the CPEC and named it as one of the greatest projects in the history of the region. He envisioned a great boost to bilateral trade between Pakistan and Iran under the framework of this regional connectivity corridor. In 2017, Iran's economy minister Ali Tayyebnia participated in the New Silk Road summit. He praised the New Silk Road concept for regional connectivity.
Iran's economy is already clutched due to the international sanctions invoked by the Trump administration after pulling back from the Iranian Nuclear Agreement formally known as the Joint Comprehensive Plan of Action (JCPOA) in May 2018.Downplaying the perception of geopolitical competition between Gwadar and Chabahar, Iran higher officials negated the impression of competition falsely exaggerated by International and India media and insisted on the complementary nature of two ports.
In 2016,Iran and India signed an agreement for the development of Chabahar port and it was view as the counterweight to Gwadar port. Without explicitly mentioning India by name, Iran's ambassador to Pakistan Syed Mohammad Ali Hoseeni defended the decision of his country to drop out India from the project in Chabahar by stating "when some foreign governments found reluctant in their relations with Iran and need other's permission for even their normal interactions, for sure they would not be capable of planning and implementing such long-term cooperation contracts".
The same rhetoric appears in the views of Chinese leadership. Brushing aside the allegations of Iran's perceived resistance to CPEC and Gwadar port, Iran's foreign minister Jawad Zarif dismissed the allegations and supported growth and development anywhere in Pakistan.
Chabahar is often seen as a rival to Gwadar port. However, Indian discourse has got an altogether different lease of life in the media compared to the Iranian one. Iran's ambassador to Pakistan Mehdi honardoost utterly disregarded the narrative of competition of two ports. He invited both Pakistan and China to closely work in Chabahar port.
China considers Iran as an important country for its energy security, BRI and in the larger context of global competition with USA. China dual role both in Gwadar and Chabahar, according to the analysts, will likely reduce the impression of competition between two ports. Chinese stance on the Chabahar port also complement the Iran's position on Chabahar. Chinese premier Le Keqiang rejected the notion that Chabahar port is in competition with the Gwadar. He is convinced with the idea that both ports have the potential to complement each other.
Tehran global status goes upward with the emerging financial and diplomatic backing of China. Beijing openly backs Tehran in the face of U.S. might. On March 26, 2021, China and Iran signed an agreement expressing a desire to increase cooperation and trade relations over the next 25 years. Wang Yi, Chinese foreign minister, said that USA should rescind the sanctions against Iran. The 25 years deal is considered as part of the Belt and Road Initiative (BRI). According to Tehran Times analysts Peyman Hassani and Ammar Hossein Arabpour, this deal is considered a relief to Iran's gas and oil sector against USA sanctions.
USA sanctions forcefully bar the countries from purchasing oil from Iran. The US Department of Defense's report notes that China Pakistan Economic Corridor (CPEC) focus on pipelines and port construction. Pakistan's reluctance to follow the Iran-Pakistan gas pipeline which is stalled due to American pressure can be reviewed, too much sigh of relief for Tehran's energy export.
Triangular relations of China, Pakistan and Iran will likely put Iran on the strong footing. Richard Caplan, a professor of international relations at the university of Oxford, notes, "The agreement which predates Biden, undercuts U.S. efforts to isolate Iran economically and, to some extent, diplomatically.
Diplomatic and economic isolation remain at the center of Iran's foreign policy under the severe U.S. sanctions. Iran's perceptions of CPEC revolves around the same fact that through regional engagements under CPEC and BRI, it can tackle its global problems to some extent.