WEF Steps Up Coordinating Efforts on Corporate COVID Response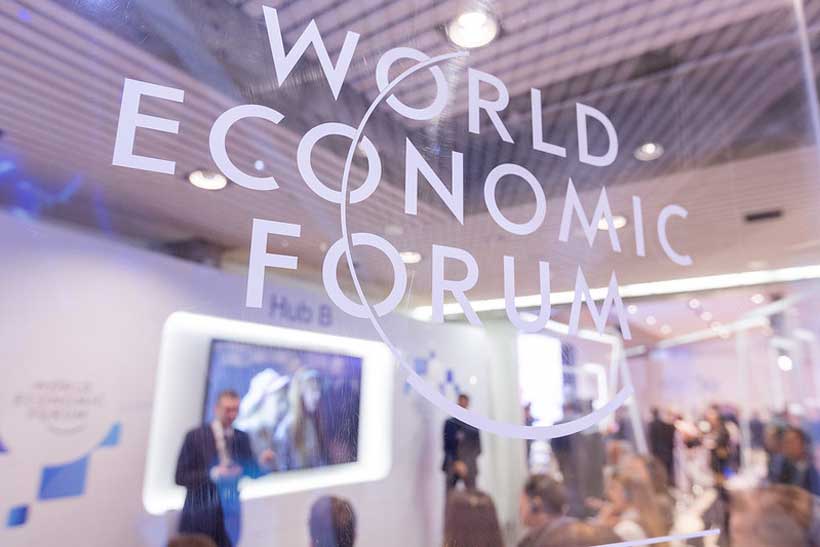 Leading World Economic Forum representatives and members, including Klaus Schwab, Founder and Executive Chairman, Bank of America CEO Brian Moynihan, Siemens and Maersk Chairman Jim Snabe, and Royal DSM Hon. Chairman Feike Sijbesma, on Wednesday asked the global business community to step up their coordination in the response to COVID-19. In a written statement, they called on their peers to voice support for a set of "Stakeholder Principles" to manage the economic impacts from the public health emergency, and work towards economic recovery when the virus is defeated.
The Principles are based on the recognition that businesses' coordinated actions today, including those to keep our business ecosystem up and running and our employees' workplace protected, will help determine how fast the policy-shaped short-term economic standstill can be followed by a market-based economic recovery. They are meant to align business actions, including those to suppliers, customers and employees, to allow for business continuity once the health emergency subsides.
The Stakeholder Principles in the COVID Era put forth by the business leaders are:
To employees, our principle is to keep you safe: We will continue do everything we can to protect your workplace, and to help you to adapt to the new working conditions
To our ecosystem of suppliers and customers, our principle is to secure our shared business continuity: We will continue to work to keep supply chains open and integrate you into our business response
To our end consumers, our principle is to maintain fair prices and commercial terms for essential supplies
To governments and society, our principle is to offer our full support: We stand ready and will continue to complement public action with our resources, capabilities and know-how
To our shareholders, our principle remains the long-term viability of the company and its potential to create sustained value
The "Stakeholder Principles" were distributed by the World Economic Forum to 140 members of its "International Business Community" and presented to another 450 business leaders of the Forum's COVID Action Platform on Wednesday. They were devised after World Health Organization Director-General Tedros Adhanom Ghebreyesus called on the COVID Action Platform members to take a responsible stand.
"This is a real test for the stakeholder concept which the Forum and its members are committed to since a long time," Klaus Schwab said. "If we do not pass it, the world will disintegrate, and be incapable to deliver on all the other challenges we have as an interconnected society, such as climate change and social inclusion. The objective of this global effort should not only be to fight the virus, but to alleviate its dire economic and social consequences."
As part of its coordinating role, the World Economic Forum will offer support to companies implementing the Stakeholder Principles in their daily operations. A first White Paper, "Workforce Principles for the COVID-19 Pandemic", released on Wednesday, provides guiding principles and four workforce management imperatives. It is intended to serve as a tool for Chief Human Resources Officers (CHROs) and other business leaders. The Forum will bring together CHROs on a fortnightly basis to share best practices as they seek to support their workers and protect jobs.
EU and Qatar sign landmark aviation agreement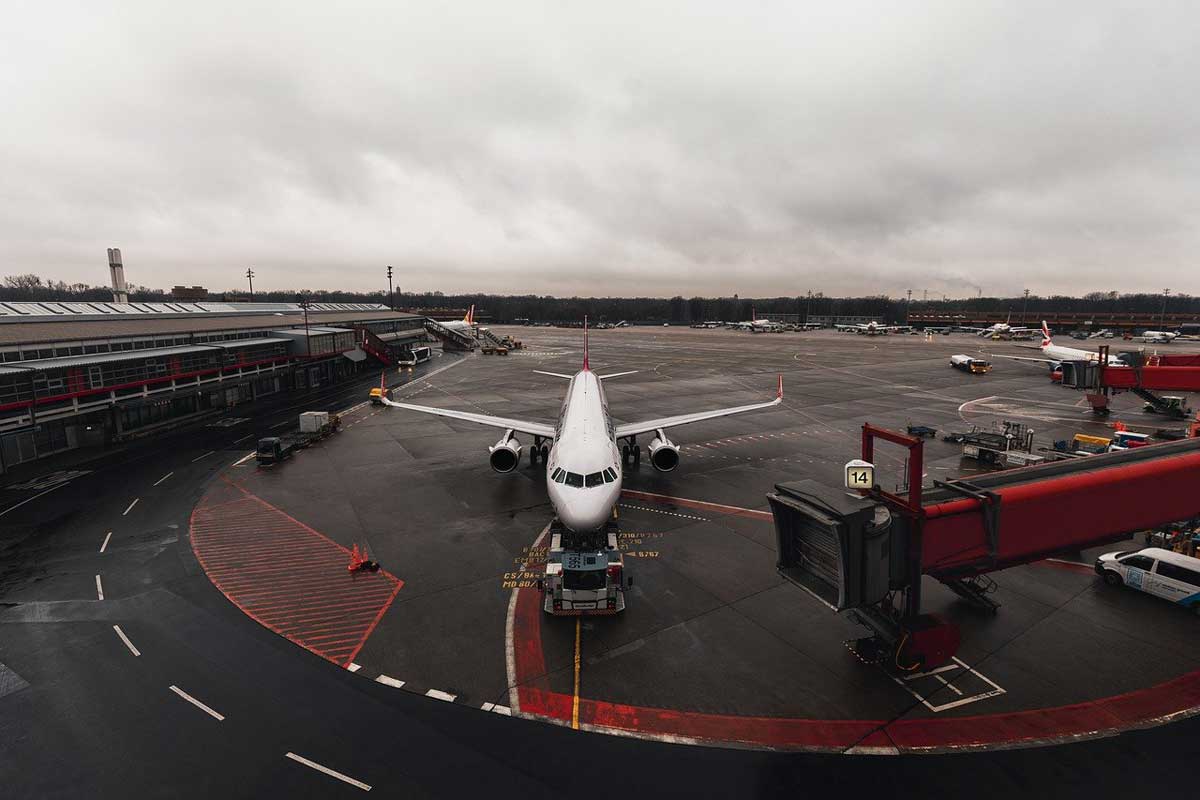 The European Union and the State of Qatar today signed a comprehensive air transport agreement, upgrading rules and standards for flights between Qatar and the EU. The agreement sets a new global benchmark by committing both sides to fair competition, and by including social and environmental protection. The signing means new opportunities for consumers, airlines and airports in Qatar and the EU.
Qatar is an increasingly important aviation partner for the EU. It was the 15th largest extra-EU market in 2019 with 6.3 million passengers travelling between the EU and Qatar. Ensuring open and fair competition for air services between both is therefore crucial, also for routes between the EU and Asia.
Adina Vălean, Commissioner for mobility and transport, said: "This agreement, the first one between the EU and the Gulf region, is a global benchmark for forward-looking aviation agreements. It is testimony to our shared commitment to economically, socially and environmentally sustainable aviation, based on a modern framework covering fair competition and closer cooperation on social and environmental matters. This agreement will bring new opportunities, more choice and higher standards for passengers, industry and aviation workers."
Today's agreement creates a level playing field that is expected to result in new air transport opportunities and economic benefits for both sides:
All EU airlines will be able to operate direct flights from any airport in the EU to Qatar and vice versa for Qatari airlines.
EU airports in Germany, France, Italy, Belgium and the Netherlands will be subject to a gradual build-up of capacity until 2024. For more details on this, see the Q&A.
Strong provisions on open and fair competition will guarantee a level playing field.
The parties recognised the importance of social matters, agreed to cooperate on these and to improve their respective social and labour laws and policies as per their international commitments.
The agreement will facilitate people-to-people contacts and expand commercial opportunities and trade. Going beyond traffic rights, the EU-Qatar agreement will provide a single set of rules, high standards and a platform for future cooperation on a wide range of aviation issues.
Background
Qatar is a close aviation partner for the European Union; more than 6 million passengers travelled between the EU and Qatar per year under the existing 26 bilateral air transport agreements with EU Member States prior to the pandemic. While direct flights between most EU Member States and Qatar have already been liberalised by those bilateral agreements, none of them include provisions on fair competition, or social and environmental issues, which the Commission considers essential for a modern aviation agreement.
In 2016, the European Commission obtained authorisation from the Council to negotiate an EU-level aviation agreement with Qatar, which started on 4 March 2019. While the agreement still needs to be ratified by the parties before formally entering into force, it will start being applied from today's signature.
Similar EU comprehensive air transport agreements have been signed with other partner countries, namely the United States, Canada, the Western Balkans, Morocco, Georgia, Jordan, Moldova, Israel and Ukraine. Further air transport agreements with Armenia and Tunisia are expected to be signed in the coming weeks.
Sakharov Prize 2021: the finalists
The 2021 finalists for the European Parliament's Sakharov Prize for Freedom of Thought are Afghan women, Jeanine Áñez and Alexei Navalny.
Meet this year's finalists of the European Parliament's Sakharov Prize for Freedom of Thought, who were chosen at a joint meeting of the foreign affairs and development committees on 14 October:
Afghan women, represented by 11 human rights activists
Jeanine Áñez, Bolivian politician
Alexei Navalny, Russian activist and political prisoner

Afghan women
Under the previous Taliban regime, women experienced forced marriage, high maternity mortality, low literacy, forced virginity tests and couldn't travel without a man. Following the Taliban's return to power, women are again excluded from government and education and their rights and freedoms are threatened. The women, who are nominated for their brave fight for equality and human rights, are:
Shaharzad Akbar – chair of the Afghan Independent Human Rights Commission (AIHRC)
Mary Akrami – head of the Afghan Women's Network
Zarifa Ghafari – mayor of Maidan Shar since 2018
Palwasha Hassan – activist and the director of Afghan Women Educational Centre (AWEC)
Freshta Karim – founder of a mobile library and an advocate for education and learning
Sahraa Karimi – first female president of the Afghan state film company
Metra Mehran – women empowerment and education advocate and co-founder of the Feminine Perspectives Movement
Horia Mosadiq – human and women's rights activist
Sima Samar – human rights advocate, former Minister of Women's Affairs and former chair of Afghan Independent Human Rights Commission
Habiba Sarabi – member of the negotiating team of the Islamic Republic of Afghanistan
Anisa Shaheed – political reporter

Jeanine Áñez
Jeanine Áñez is a Bolivian politician who became the interim president of her country in November 2019, after alleged electoral fraud by incumbent Evo Morales. In November 2020, after free and fair elections there was a peaceful transfer of power. However, on 13 March 2021 she was arrested on charges of "terrorism, sedition and conspiracy". Accused of plotting a coup d'état against Morales, she has been imprisoned ever since.
Alexei Navalny
Alexei Navalny is a Russian opposition politician, anti-corruption activist and major political opponent of Russian president Vladimir Putin. Known through his LiveJournal blog, YouTube and Twitter accounts, where he has millions of followers Navalny came to international prominence by organising demonstrations, running for office and advocating reforms against corruption in Russia, Putin and his government. In August 2020, while on a trip to Siberia, he was poisoned. He spent months recovering in Berlin, but returned to Moscow in January 2021 where he was arrested. In February he was sentenced to 2½ years in prison. Now incarcerated in a high-security penal colony, he went on a 23-day hunger strike in April to protest the lack of medical care. In June 2021, a Russian court banned Navalny's regional offices and his Anti-Corruption Foundation.
European Innovation Council announces new wave of start-up champions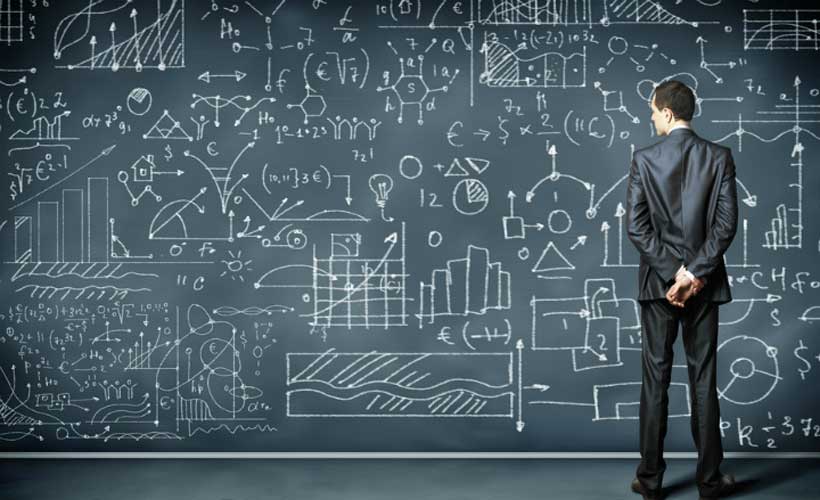 The European Commission's European Innovation Council has selected 65 innovative start-ups and SMEs to receive €363 million of funding for breakthrough innovations. Each company will receive a combination of grant financing and equity investment of up to €17 million to develop and scale up their ground-breaking innovations in healthcare, digital technologies, energy, biotechnology, space and other. This is the first batch of companies that will be funded under the fully-fledged European Innovation Council (EIC) Accelerator.
Mariya Gabriel, Commissioner for Innovation, Research, Culture, Education and Youth, said: "The EIC Accelerator is a unique European funding instrument of the European Innovation Council. It supports the development of top-class innovations through crowding-in private investors and offers a portfolio of services to support their scaling-up. With the European Innovation Council we aim to bring Europe to the forefront of innovation and new technologies, by investing in new solutions for the health, environmental and societal challenges we are facing."
The companies were selected following a new two-step process, introduced under Horizon Europe. Applications are rigorously assessed by external experts and followed by an interview with a jury of experienced investors and entrepreneurs. Among the companies selected are:
Dutch Sensius BV that developed a thermotherapy system to treat the head and neck cancer without negative side effects;
French Alice & Bob that invented a new type of self-correcting quantum hardware to build the world's first fault-tolerant commercial quantum computers;
Lithuanian UAB INOVATYVI MEDICINA that developed a smart, sensory, tele-operated robotic system, which allows an endovascular procedure to be performed without exposure to harmful X-rays;
Norwegian Bluegrove AS that introduced the most advanced salmon welfare monitoring and prediction solution to take care of fish welfare.
The 65 successful companies are established in 16 countries. The demand for equity financing through the new EIC Fund was particularly high, with 60 out of the 65 companies. This means that €227 million out of the total €363 million are expected to be in the form of investment component.
Background
The EIC Accelerator offers start-ups and SMEs grants of up to €2.5 million combined with equity investments through the EIC Fund ranging from €0.5 to €15 million. In addition to financial support, all projects benefit from a range of Business Acceleration Services that provide access to leading expertise, corporates, investors and ecosystem actors.
The EIC was launched in March 2021 as a major novelty under the Horizon Europe programme, and following a successful pilot phase between 2018 and 2020. It has a budget of over €10 billion of which approximately €1.1 billion is available in 2021 for the EIC Accelerator. The majority is open to breakthrough innovations in any field, while €495 million is earmarked for Strategic Health and Digital technologies and Green Deal solutions.
There were two rounds of direct equity investments under the EIC Pilot earlier this year, in January and in June, with 111 highly innovative start-ups and SMEs receiving more than €500 million to scale up breakthrough innovations. Among them there were two 'unicorn' companies.
A new start-up friendly application process has been introduced this year, under Horizon Europe, where companies can submit their ideas at any time for an immediate fast assessment. Successful candidates are invited to prepare a full application with the help of free business coaching. The full applications are then evaluated at regular cut-off dates approximately every 3 months. Since March over 4,000 start-ups and SMEs have sent their ideas, of which 801 presented full applications to the first cut-off on 16 June 2021 and a further 1098 to the second cut-off on 6 October, which are now being assessed. The results of this second batch of EIC Accelerator companies will be announced by the end of the year and the next cut-off date is expected in the beginning of 2022.