WEF Steps Up Coordinating Efforts on Corporate COVID Response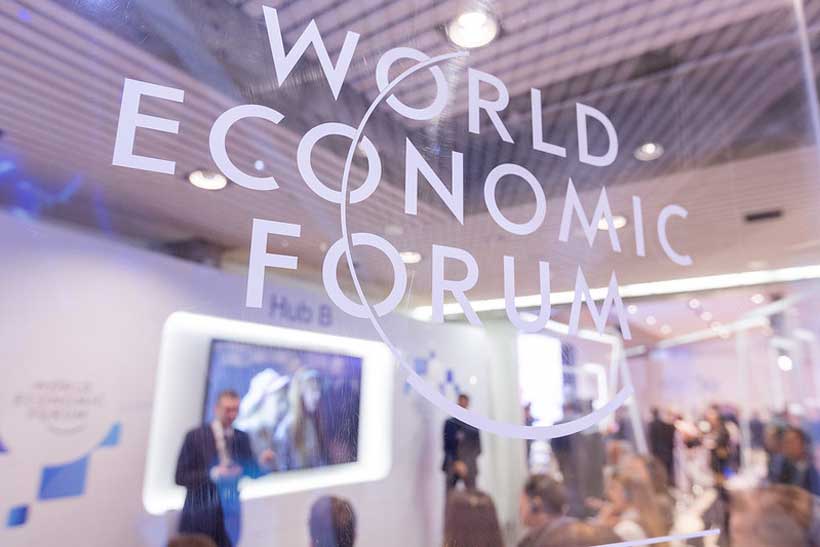 Leading World Economic Forum representatives and members, including Klaus Schwab, Founder and Executive Chairman, Bank of America CEO Brian Moynihan, Siemens and Maersk Chairman Jim Snabe, and Royal DSM Hon. Chairman Feike Sijbesma, on Wednesday asked the global business community to step up their coordination in the response to COVID-19. In a written statement, they called on their peers to voice support for a set of "Stakeholder Principles" to manage the economic impacts from the public health emergency, and work towards economic recovery when the virus is defeated.
The Principles are based on the recognition that businesses' coordinated actions today, including those to keep our business ecosystem up and running and our employees' workplace protected, will help determine how fast the policy-shaped short-term economic standstill can be followed by a market-based economic recovery. They are meant to align business actions, including those to suppliers, customers and employees, to allow for business continuity once the health emergency subsides.
The Stakeholder Principles in the COVID Era put forth by the business leaders are:
To employees, our principle is to keep you safe: We will continue do everything we can to protect your workplace, and to help you to adapt to the new working conditions
To our ecosystem of suppliers and customers, our principle is to secure our shared business continuity: We will continue to work to keep supply chains open and integrate you into our business response
To our end consumers, our principle is to maintain fair prices and commercial terms for essential supplies
To governments and society, our principle is to offer our full support: We stand ready and will continue to complement public action with our resources, capabilities and know-how
To our shareholders, our principle remains the long-term viability of the company and its potential to create sustained value
The "Stakeholder Principles" were distributed by the World Economic Forum to 140 members of its "International Business Community" and presented to another 450 business leaders of the Forum's COVID Action Platform on Wednesday. They were devised after World Health Organization Director-General Tedros Adhanom Ghebreyesus called on the COVID Action Platform members to take a responsible stand.
"This is a real test for the stakeholder concept which the Forum and its members are committed to since a long time," Klaus Schwab said. "If we do not pass it, the world will disintegrate, and be incapable to deliver on all the other challenges we have as an interconnected society, such as climate change and social inclusion. The objective of this global effort should not only be to fight the virus, but to alleviate its dire economic and social consequences."
As part of its coordinating role, the World Economic Forum will offer support to companies implementing the Stakeholder Principles in their daily operations. A first White Paper, "Workforce Principles for the COVID-19 Pandemic", released on Wednesday, provides guiding principles and four workforce management imperatives. It is intended to serve as a tool for Chief Human Resources Officers (CHROs) and other business leaders. The Forum will bring together CHROs on a fortnightly basis to share best practices as they seek to support their workers and protect jobs.
Iraq and the World Bank to Boost Iraqi Women's Economic Empowerment
A new plan to remove constraints and create more economic opportunities for women was launched today by the government of Iraq, with support from the World Bank Group.
The Women's Economic Empowerment Plan for 2021-2022 outlines the government's priorities in line with its reform program. The plan follows extensive consultations with key stakeholders and is supported by the Iraqi Ministry of Planning, the Women's Empowerment Directorate in the General Secretariat of the Council of Ministers, and the High Council for Women's Affairs in Kurdistan Region of Iraq.
The World Bank Group provided technical support and advice to the government to develop the plan. Key pillars include building capacity for a more gender responsive budget, developing women's skills in the digital and agriculture sectors; boosting access to finance for women; increasing data related to women in the private and informal sectors; implementing legislative reforms to reduce gender gaps; and strengthening knowledge and capacity around access to childcare.
The plan also includes a special focus on supporting vulnerable groups of women and targeting internally displaced women and returnees to areas liberated from ISIS.
On the launch of the plan, Dr. Yussra Kareem, National Coordinator of the MGF in Iraq and Director General for Women's Empowerment Directorate at the General Secretariat of the Council of Ministers, said: "Women's economic empowerment is one of the most important pillars focused on by the general policy for women's empowerment, and it comes in the context of women's rights to equality and social justice, and the 2030 sustainable development plan. In light of this, the Advisory Committee for Women's Economic Empowerment, in cooperation with the World Bank, developed the National Action Plan for 2021-2022 for women's economic empowerment and identified its six priorities."
"Iraqi women have proved to be strong and resilient throughout decades of economic and security challenges. Increasing the participation of Iraqi women in the policy-making process and in leading roles is key to promote peacebuilding and social development." said Saroj Kumar Jha, the World Bank's Mashreq Regional Director. "The World Bank Group stands ready to support Iraq in strengthening the enabling environment for women's economic participation and improving women's access to economic opportunities."
"More women in the Iraqi workforce means more growth and less poverty. IFC is working with the private sector to help remove barriers that hold women back from joining the workforce," said Abdullah Jefri, IFC's Manager for the Levant.
"Building a resilient economic recovery and ensuring inclusive long-term growth requires the full and equal participation of women in the economy. Canada continues to support Iraq in their efforts to strengthen women's economic empowerment and welcomes the launch of this workplan under the Mashreq Gender Facility to help address the barriers to women's participation in the labour force and enhance their opportunities to succeed," said H.E Ulric Shannon, Ambassador of Canada to Iraq.
"Sustainable development in any country cannot be achieved if women are not included in economic life and in political decision-making bodies. To ensure women participation in the labour market is smart economics, and this requires active and tireless efforts over time. The launch of the Woman Economic Empowerment Workplan 2021-2022 today is a step in the right direction, and Norway is proud to support the Mashreq Gender Facility in these vital efforts," said H.E Erik Burger Husem, Chargè d'affaires at the Norwegian Embassy in Iraq.
The new plan will be implemented with support from national and international civil society organizations, and the private sector, in close coordination with the World Bank Group and international development partners.
The plan is a joint effort between the government of Iraq and the World Bank Group under the Mashreq Gender Facility (MGF), launched in January 2019 by the World Bank Group with financial support from the governments of Canada and Norway. The facility provides technical support to Iraq, Lebanon and Jordan to boost women's economic participation and drive inclusive growth. Under the MGF, Iraq set the target of increasing female labor force participation of 5 percentage point by 2024.
More efforts needed to boost trust in AI in the financial sector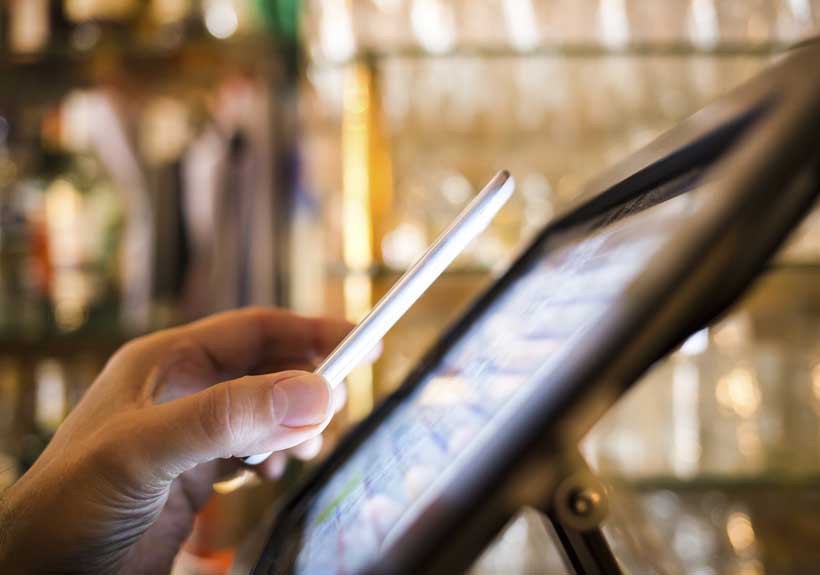 Governments, financial regulators and firms should step up their efforts to work together to address the challenges of developing and deploying trustworthy artificial intelligence (AI) in the financial sector, according to a new OECD report.
The OECD Business and Finance Outlook 2021 says that investment in AI finance is on the rise. The financial and insurance sector has consistently been within the top 10 industries in terms of the amount of VC investments in AI start-ups, investing over USD 4 billion worldwide in 2020. Almost 65% of VC investments in the sector went to American AI start-ups.
As AI applications become increasingly integrated into business and finance, the use of trustworthy AI will become increasingly important for ensuring trustworthy financial markets, says the report.
AI has the potential to facilitate transactions, enhance market efficiency, reinforce financial stability, promote greater financial inclusion and improve customer experience. But AI also raises unique challenges to privacy, autonomy, transparency and accountability, which are particularly complex in the financial sector, according to the Outlook.
Critically, increasingly complex AI algorithms that are difficult, or even impossible, to explain could amplify existing risks in financial markets or give rise to new risks.
Transparency, fairness, data governance and accountability are key to managing risk as determinants of trustworthy AI. Failing to foster these qualities in AI systems could lead to the introduction of biases generating discriminatory and unfair results, market convergence and herding behaviour or the concentration of markets by dominant players, which can all undermine market integrity and stability.
Existing financial regulations may fall short of addressing systemic risks presented by wide-scale adoption of AI-based FinTech by financial firms, says the report.
These conditions have led to a critical juncture for the deployment of AI applications in business and finance, according to the Oulook. Financial regulators are grappling with whether and how to adapt existing rules, or create new ones, to keep pace with technological advances in AI applications, while striking the right balance between managing risks and supporting innovation.
At the international level, the OECD AI Principles, adopted in May 2019, became the first international standard agreed by governments for the responsible stewardship of trustworthy AI. The OECD, together with international partners working to support financial markets and financial sustainability, must reinforce efforts to facilitate multilateral engagement on implementing the Principles in the context of financial markets and other business sectors.
50 Firms Collaborate to Champion Next Gen Careers in Industry
The World Economic Forum today launches the New Generation Industry Leaders (NGIL) programme, a global community of fast-rising young industrialists to accelerate environmental and social progress in manufacturing and production sectors, transforming perceptions and inspiring a new generation to take up a career in industry.
Over 50 world-leading companies in the production ecosystem, including Apple, DHL, Johnson & Johnson, Rockwell Automation, Siemens and Stanley Black & Decker, are supporting the NGIL programme. Beyond proposing their young leaders to join the community, these companies are making their training materials available to the community and executives are acting as mentors for the community members.
Emerging technologies are transforming industries as diverse as automotive, chemicals, electronics, healthcare and textiles. But industrial production is facing a skills shortage in all areas from R&D and design to consumer behaviour and end-of-use cycles. Research from global consulting firm Korn Ferry found that by 2030, there will be a global human talent shortage of more than 85 million people, which could result in $8.5 trillion in unrealized annual revenues. The New Generation Industry Leaders community will play an active role to address these challenges.
Mark Maybury, Chief Technology Officer of Stanley Black & Decker said: "Stanley Black & Decker is honored to contribute to the establishment of the NGIL community which fills a critical gap in the leadership development of future industrial leaders. This programme inspires the next generation through exposure to visionary industrial leaders, cross connecting this worldwide cohort to foster peer-to-peer learning and transforming their future by accelerating their growth and focusing their purpose on global challenges."
Tanja Küppers, Chief Operating Officer of DHL Supply Chain Europe, Middle East and Africa, said: "New Generation Industry Leaders have the ability to push innovative minds and fire up the hearts of people to reach great heights of sustainable performance; by embracing connectedness with the business, society and environment they act as responsible leaders towards their workforce, customers and partners."
Members of the New Generation Industry Leaders programme are nominated by senior executives from their respective companies and organizations. The first cohort of leaders numbers over 100, of whom half are women. They represent more than 20 countries and 12 industrial sectors, including energy, automotive, mining and metals. Each cohort of new leaders will embark on an 18-month journey embracing the following principles and activities:
· Get inspired: learning modules in strategy, leadership and operations, delivered by thought leaders, CEOs and senior executives from the production ecosystem.
· Connect: peer networking sessions to learn from each other's unique workplaces and career experiences and to share ideas, challenges and solutions.
· Transform: smaller cross-industry teams to help accelerate responsible industry transformation and co-create new ideas to get the world excited about new opportunities and innovations in manufacturing and production.
Members agree to collaborate to drive positive change within each impact area in their own organizations, with the goal of leveraging their shared efforts to engage with and attract younger generations.
Jeremy Jurgens, Managing Director at the World Economic Forum, said: "The transformation in manufacturing and production being driven by the Fourth Industrial Revolution can only succeed with the leadership and collaboration of young professionals. We are thrilled to announce the launch of this inaugural group of exceptional leaders who will challenge their peers to embrace the incredible opportunities promised by a career in industry."
Lawrence Whittle, Chief Executive Office of global technology firm Parsable, said: "Today's factories are the most technologically advanced work environments in the world. So much innovation is happening in industrial sectors. But industry has an image problem – it's not seen by young people as tech-savvy or future-focused. We urgently need to change perceptions around a career in manufacturing to attract and retain the finest talent from mobile-first generations."