Less Than Half Pay for Media, News and Entertainment, But Willingness to Pay Is Rising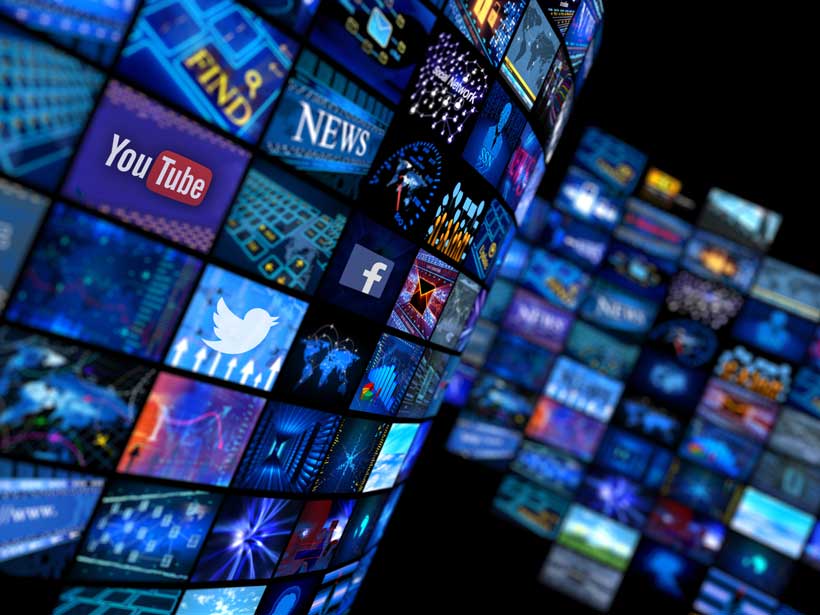 Less than half of consumers pay for media, with 16% paying for news and 44% paying for entertainment – but a willingness to pay is rising, according to new research published by the World Economic Forum.
Between 80% and 90% of consumers spend 24 hours reading, watching or listening to news and entertainment per week. Almost 60% of consumers have registered for a media service (free or paid) and have on average seven media services covering video, sport, gaming, music, podcasts, news and blogs. The study also highlights three strategic shifts in media – new payment architectures, the rise of podcasts and changing advertising environments.
"The current coronavirus challenge only emphasizes the indispensable role that media play in society today. With the value of content growing, the industry needs financial models that enable them to fulfil their social functions while still supporting widespread access to critical content. This can't happen in isolation: it requires dialogue, including with regulators, to find solutions that balance innovation, consumer welfare and corporate responsibility of every stakeholder in the media industry", said Kirstine Stewart.
The research is based on a survey, conducted for the Forum by Nielsen between early October and late November 2019, which asked more than 9,100 people in China, Germany, India, South Korea, the United Kingdom and the United States about their media consumption and payment habits and preferences. In addition, between May 2019 and January 2020 the World Economic Forum consulted around 100 executives from advertising, entertainment, news and other parts of the media industry about business strategies to attract and retain consumers – along with the implications these could have for society.
The consolidated findings show that, although the proportion of people paying for content may be small today, future willingness to pay is rising. Globally, those willing to pay in the future is 53% for news and 70% for entertainment.
Furthermore, two of the most dynamic global economies – China and India – show reasons for optimism. In China, 25% pay for news and 59% have at least one paid video or sport service, numbers may be explained by the greater prevalence of pay-per-use models in the country.
In India, consumers report a significant willingness to grow the number of news and entertainment services they pay for. Respondents say they are willing to pay for closer to three entertainment services and four news services, more than the maximum of between one and two services that most other countries report a willingness to pay for. This is juxtaposed with data from other countries, where consumers appear inclined to reduce their number of paid entertainment services, reporting preferences for a reduction in the number they have at present.
The findings also show that across countries young people (16-34) are more likely to pay for content. An average of 61% currently pay for entertainment and 17% for news, figures that are in both cases above the global averages in the general population. Looking at socioeconomic status, however, shows a greater presence of paid news subscriptions among higher income or higher status individuals. This suggests that concerns of emerging "information inequalities", where wealthier consumers have access to more or higher quality information, are very real.
With this in mind, the Forum's research considers the important question of who should be responsible for funding the production of content. On average, most consumers (55%) are aware that advertising can subsidise content creation. Yet almost half of respondents skip adverts whenever possible and almost three in four make efforts to reduce their exposure to it.
Although advertisers, consumers and governments each have a role to play in financing content, the survey results suggest that consumers expect governments to take a bigger role in supporting access to news than entertainment: 35% versus 18% respectively.
As these trends play out in an increasingly dynamic media environment, media companies are pursuing strategies to attract and retain paying consumers. The paper discusses the implications of moves into media by so-called "supercompetitors" in the digital economy.
These companies use content to drive value to other parts of their businesses and in doing so create opportunities and challenges for the industry. The Forum argues for further study of the impact of these actions on the media landscape and the wider economy and calls for an examination of how regulation could be used to balance innovation, consumer welfare and corporate responsibility more effectively.
Fewer women than men will regain work during COVID-19 recovery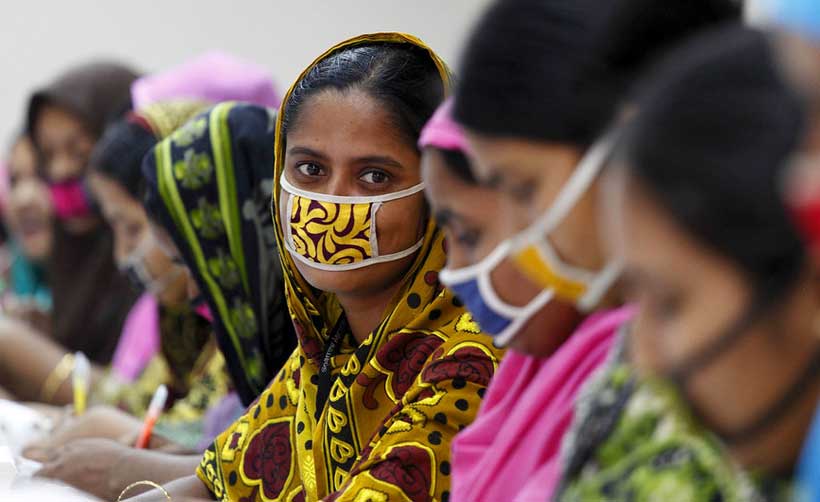 Fewer women will regain jobs lost to the COVID-19 pandemic during the recovery period, than men, according to a new study released on Monday by the UN's labour agency.
In Building Forward Fairer: Women's rights to work and at work at the core of the COVID-19 recovery, the International Labour Organization (ILO) highlights that between 2019 and 2020, women's employment declined by 4.2 per cent globally, representing 54 million jobs, while men suffered a three per cent decline, or 60 million jobs.
This means that there will be 13 million fewer women in employment this year compared to 2019, but the number of men in work will likely recover to levels seen two years ago.
This means that only 43 per cent of the world's working-age women will be employed in 2021, compared to 69 per cent of their male counterparts.
The ILO paper suggests that women have seen disproportionate job and income losses because they are over-represented in the sectors hit hardest by lockdowns, such as accommodation, food services and manufacturing.
Regional differences
Not all regions have been affected in the same way. For example, the study revealed that women's employment was hit hardest in the Americas, falling by more than nine per cent.
This was followed by the Arab States at just over four per cent, then Asia-Pacific at 3.8 per cent, Europe at 2.5 per cent and Central Asia at 1.9 per cent.
In Africa, men's employment dropped by just 0.1 per cent between 2019 and 2020, while women's employment decreased by 1.9 per cent.
Mitigation efforts
Throughout the pandemic, women faired considerably better in countries that took measures to prevent them from losing their jobs and allowed them to get back into the workforce as early as possible.
In Chile and Colombia, for example, wage subsidies were applied to new hires, with higher subsidy rates for women.
And Colombia and Senegal were among those nations which created or strengthened support for women entrepreneurs.
Meanwhile, in Mexico and Kenya quotas were established to guarantee that women benefited from public employment programmes.
Building forward
To address these imbalances, gender-responsive strategies must be at the core of recovery efforts, says the agency.
It is essential to invest in the care economy because the health, social work and education sectors are important job generators, especially for women, according to ILO.
Moreover, care leave policies and flexible working arrangements can also encourage a more even division of work at home between women and men.
The current gender gap can also be tackled by working towards universal access to comprehensive, adequate and sustainable social protection.
Promoting equal pay for work of equal value is also a potentially decisive and important step.
Domestic violence and work-related gender-based violence and harassment has worsened during the pandemic – further undermining women's ability to be in the workforce – and the report highlights the need to eliminate the scourge immediately.
Promoting women's participation in decision-making bodies, and more effective social dialogue, would also make a major difference, said ILO.
Global electricity demand is growing faster than renewables
Renewables are expanding quickly but not enough to satisfy a strong rebound in global electricity demand this year, resulting in a sharp rise in the use of coal power that risks pushing carbon dioxide emissions from the electricity sector to record levels next year, says a new report from the International Energy Agency.

After falling by about 1% in 2020 due to the impacts of the Covid-19 pandemic, global electricity demand is set to grow by close to 5% in 2021 and 4% in 2022 – driven by the global economic recovery – according to the latest edition of the IEA's semi-annual Electricity Market Report released today. The majority of the increase in electricity demand is expected to come from the Asia Pacific region, primarily China and India.

Based on current policy settings and economic trends, electricity generation from renewables – including hydropower, wind and solar PV – is on track to grow strongly around the world over the next two years – by 8% in 2021 and by more than 6% in 2022. But even with this strong growth, renewables will only be able to meet around half the projected increase in global electricity demand over those two years, according to the new IEA report.
Fossil fuel-based electricity generation is set to cover 45% of additional demand in 2021 and 40% in 2022, with nuclear power accounting for the rest. As a result, carbon emissions from the electricity sector – which fell in both 2019 and 2020 – are forecast to increase by 3.5% in 2021 and by 2.5% in 2022, which would take them to an all-time high.

Renewable growth has exceeded demand growth in only two years: 2019 and 2020. But in those cases, it was largely due to exceptionally slow or declining demand, suggesting that renewables outpacing the rest of the electricity sector is not yet the new normal.

"Renewable power is growing impressively in many parts of the world, but it still isn't where it needs to be to put us on a path to reaching net-zero emissions by mid-century," said Keisuke Sadamori, the IEA Director of Energy Markets and Security. "As economies rebound, we've seen a surge in electricity generation from fossil fuels. To shift to a sustainable trajectory, we need to massively step up investment in clean energy technologies – especially renewables and energy efficiency."

In the pathway set out in IEA's recent Roadmap to Net Zero by 2050, nearly three-quarters of global emissions reductions between 2020 and 2025 take place in the electricity sector. To achieve this decline, the pathway calls for coal-fired electricity generation to fall by more than 6% a year.

However, coal-fired electricity generation is set to increase by almost 5% this year and by a further 3% in 2022, potentially reaching an all-time high, according to the Electricity Market Report. Gas-fired generation, which declined 2% in 2020, is expected to increase by 1% in 2021 and by nearly 2% in 2022. The growth of gas lags that of coal because it plays a smaller role in the fast-growing economies in the Asia Pacific region and it faces competition from renewables in Europe and North America.

Since the IEA's last Electricity Market Report in December 2020, extreme cold, heat and drought have caused serious strains and disruptions to electricity systems across the globe – in countries ranging from the United States and Mexico to China and Iraq. In response, the IEA is establishing an Electricity Security Event Scale to track and classify major power outages, based on the duration of the disruption and the number of affected customers. The Texas power crisis in February, where millions of customers were without power for up to four days because of icy weather, was assigned the most severe rating on this scale.
COVID-19 Crisis Lowers Thailand's Growth, Continued Support for the Poor Needed
Thailand's economy continues to take a heavy toll due to the COVID-19 pandemic and is projected to expand modestly at 2.2 percent in 2021, revised down from the 3.4 percent growth projected in March, according to the World Bank's latest Thailand Economic Monitor "The Road to Recovery" published today. Continued assistance to the poor and vulnerable, including informal workers, will be necessary as COVID-19 continues to impact Thailand's economy.
The weaker outlook reflects the impact of the ongoing third wave of the virus on private consumption, and the likelihood that international tourist arrivals will remain very low through the end of 2021. Thailand recorded 40 million tourist arrivals in 2019, but the expected number of tourist arrivals in 2021 has been revised sharply downward from a previous forecast of 4-5 million to just 0.6 million.
"The economic shock associated with COVID-19 has adversely affected employment, incomes, and poverty, but the government's comprehensive social protection response has been impressive in mitigating its impact," said Birgit Hansl, World Bank Country Manager for Thailand. "Thailand's fiscal space is still sufficient to allow supporting measures to protect the poor and most in need in the months to come."
Thailand has performed relatively well in terms of the scale and speed of its fiscal response. The government expanded what was previously a relatively modest set of cash transfer programs to implement one of the largest such responses to COVID-19 in the world. Preliminary simulations suggest that more than 780,000 additional people could have fallen into poverty in 2020 if the government had not scaled up social assistance.
"The crisis in 2020 demonstrated Thailand's ability to leverage its robust and universal digital ID, sophisticated and interoperable digital platform, and a number of administrative databases to filter eligibility for new cash transfer programs. Going forward Thailand would need to consolidate these efforts and be better prepared to respond to crisis through setting up a social registry." said Francesca Lamanna, Senior Economist at the World Bank.
Economic activity is not expected to return to its pre-pandemic levels until 2022, with the GDP growth rate projected to rise to 5.1 percent. However, the pace of recovery will depend on Thailand's vaccination progress, the effectiveness of fiscal support, and the extent to which international tourism resumes. Exports of goods are expected to support the Thai economy in 2021, due to recovering global demand for automotive parts, electronics, machinery, and agricultural products. Risks are further tilted to the downside as the COVID-19 recovery might be delayed due to new COVID-19 variants becoming resistant to treatments or vaccines.
"Adequate testing-tracing-isolation and further progress on vaccinations will be necessary to avoid the need for lockdowns, spur a sustained increase in domestic mobility and consumption, and allow the country to reopen to foreign tourists," according to Kiatipong Ariyapruchya, World Bank Senior Economist for Thailand. "In the long-term, reforms that lower trade costs and barriers could help maximize the benefits of the ongoing recovery of global economic activity."
The report also recommends that the government will need to invest in strengthening Thailand's social protection system. In the years to come it should be a priority to provide adequate support to vulnerable people, while ensuring that this support is targeted effectively to limit the overall fiscal burden. The crisis also further underscores the need to ensure that the social protection system covers the large informal sector at all times, not only during crises.