Inflation and Economic Crisis in Pakistan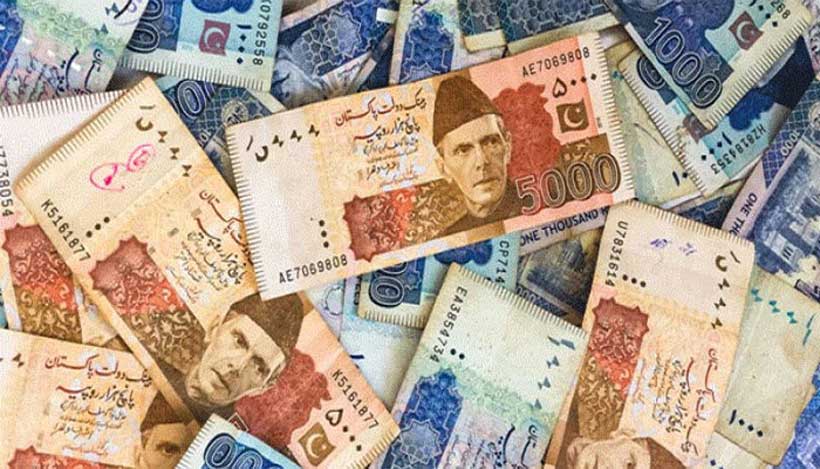 Cooperation on International level to protect economy and financial markets is a good development, but in our country with sealed borders amid the killer virus fatalities, economy and financial market is in deep crisis. Prime Minister and his team are taking different measures ranging from domestic to international level, to win the war against the COVID-19 disease, but the fear and consternation forced investors to confine themselves to a limited investment in government and private sectors. Recently, government declared a state of emergency which again left adverse impacts on supply chain and flow of goods. Due to emergency, most companies and businesses are operating from home, but they are in deep financial crisis. All the Businesses across the country are badly affected including travel Industry. While crisis deepen, investors choose different way to save their investment.
The development of society depends on its needs. For this, there are some rules and regulations in every society that inculcate citizens to follow these rules and the way a country developed. From the borders of the country to the point of view, every person is tied to the chain of economics. The chains of this chain are so deep that every moment from the universe to the bedside they are interconnected. Every need of the world is related to money and the value of money depends on export and financial market's fluctuation. For example, the value of dollar is converted into many rupees in Asia shows that where the currency stands against the dollar.
The source of inflation on a daily basis and the source of human identity, determines quality of life. The maturity of the foundation is seen revolving around the economic activities of individuals. There are many important points to influence individual forces and social decisions. But there are problems in the destinations when they are difficult to travel. Such destinations are always full of thorns. The jatts of the destination make the paths easy or difficult. It is possible for any community or regional head to rise only when its economic action is spoken of social values.
If the principles are made, Europe has adopted social and economic principles to further its agenda, and even we can say that they are following the streak what Islam suggested. If our state is talking about madina state, then it can be learned as a matter of fact, then the social patches can be straightforward, but the actions were considered to be very straightforward. It is known to be done. The life of the world is always a matter of humility, politicians are one of his inventions, and human being is not only a human being, but also the principle of compassion is also learned. The principle of humility is also one of those who make humans humble with humans. The principles of a human being become the destiny of an area.
The last several years of Pakistan's economy were regarded as highly inflationary periods due to its political instability. Inflation has been the major obstacles in the way of development since years. The inflation adversely affected the country economic growth and financial sector development. Since the last six months, Pakistan received $8 billion in grants and loans from Saudi Arabia, the United Arab Emirates and China, but cannot be termed as the whole panacea for its financial and economic diseases. We need more help and more progress to stabilise our economy. International fuel prices have also cause inflation. The inflation hike is mainly due to the increasing prices of fuel and food, according to a PBS statement. The country GDP growth would remain close to 2.5% because of slowdown specifically in large scale manufacturing and agriculture sectors. According to macrotrends, the year 2018 average the inflation was 5.8%, which was quite low this year. If the average inflation of the budget 2016-17 was 4.1%, then the average inflation rate of 2017-18 was 2.9%. The rate of the year was 7.0%. According to the 2018- year of March 2019, inflation is 9.4% at the record level. According to the Pakistan bureau of statistics, the measurement of mingi is distributed to groups. In this group, cpi (consumer price index) includes nfne non-food and non-energy items. Oil, petrol, diesel, CNG, electricity and natural gas Inclusive. Their rates were recorded at 5.6% in July 2017-18 and 7.6% in 2018-19.But in the year 2017-18, the average rate was recorded 5.6% and the average rate of 2018-19 was 8.1% extra. After that, the effects of inflation were seen by dividing people into five groups in terms of income.
The first group was 8000-12000, which was 2.7% in 2017-18 and 4.9% in the year 2018-19. The second group is 8000-12000, which is 3.0% in the year 2018-19 in the year 2017-18. The third group was 12000-18000, which faced 3.1% in the year 2017-18 and 5.5% in the year 2018-19. What is the salary group? The fourth group is considered as a salary class, it has experienced an average rate of inflation in the year 2017-18 at 3.3% and 6.6% in the year 2018-19. In the end, more than 35,000 people included in the year 2017-18, who did not tolerate the rate of inflation from 4.4% in the year 2018-19 and 8.4% in the year 2018-19.
If the annual average is taken out, 3.8% in the year 2017-18 and 7.0% in 2018-19. After that, if the wpi (wholesale price index) wholesale goods are spoken, the agricultural forestry and fish industry 7.4% in ores and minerals 14.31%, the clothing industry 13.79%, leather 33.07%, metal machinery 6.70%, and 21.15% in the transport goods were increased. The record was behind the inflation, the imf went to the previous government or the current government's wrong policies. In the past sixty years, 6000 billion Pakistani rupees were one million twenty thousand, but in these two bells, one million sixty Thousands will be born. The current government has raised 11 thousand billion loans in different deal forms.
Every day in 2013, the PPP has taken 5 billion rupees every day, 2018 Muslim league-nawaz has spent 25 billion rupees every day. The poor people of Pakistan are considered to be the winners. From the people of the country, the thinking of government houses starts from home and ends in the end of the house. Because the nation in which the forgiveness of the dead is the prayer of the mpa of the area If you do not know what you're looking for, then you will be able to get rid of it. If you do not know what you're looking for, then you will be able to get rid of it. If you do not know what you're looking for, then you will be able to get rid of it. The swords of doubts hang. Recognize the inner… economic and social values will be the dust of your feet…
United World of Job Seekers and Job Creators Will Boost Recovery
Why is there so much disconnect between entrepreneurial thinking and bureaucratic thinking? Has the world of education, certification, occupation divided us, have the organizational structures slotted us so wrongly, have the populace fragmented us and now our combined talents and productive mindsets are all going astray. Why is technology confronting us on mindset issues, forcing us to stand up together to face post-pandemic recovery to deliver real productivity results? Can we review factors and try to come together towards rapid progress, fix and advance?
As an overview, across the world, people always struggle hard to acquire special skills and qualifications to pursue their desired goals, some end up as job seekers and some as job creators, but both types equally work hard, build economies, and create prosperity. However, it is extremely important to face this fact; "Job-Seekers" help build an organization while "Job-Creators" develop the real cause to create that organization in the first place. Study what the last 100 earth shattering entrepreneurs across the world did or observe some 100 small and medium businesses right in your own backyards, on exactly what they are doing.
As the post-pandemic recovery world morphs towards entrepreneurialism, this critical difference of mindsets now demands deeper understanding amongst the economic development leadership of nations and their multi-layered complexities of their management teams. After all bureaucracies and economic growth agencies are primarily highly-qualified job seekers themselves, but now facing establishing a "job-creator" economic thinking, therefore facing a new national agenda as if a chess game, where moving pieces randomly is not the game, strategic command on movement of each piece is victory. The brutality of the message is now exposed as wide-open global debate because post pandemic recovery will take no prisoners.
To create an army of job-creators, academia is not the solution; academic mindset on tackling entrepreneurialism is like scratching and sniffing from old case studies on famous job-creators, telling those stories as if their own, throwing in their own analysis to claim some belonging and highlighting the entrepreneurial errors and mistakes as their own special victories. Always, never admitting the facts that it took special temperaments, zeal for venture, out of box thinking and guts to make those crazy moves while everyone else laughed, however, universities always tabling their own new improved strategies as the real correct and right way. Therefore, how many armies of Steve Jobs alike if they ever created, you decide. Business education is unnecessarily far too expensive and too disconnected. Know the fine differences in order to reshape economic progress.
Entrepreneurialism is neither academia born nor academic centric. However, observe how entrepreneurs always attract other mindsets and academia to join to carry out specials tasks, in comparisons where other mindsets will apply extreme reluctance to allow inviting entrepreneurial mindset in fear to exposure of their own business knowledge limits or facing any criticism by someone without any institutionalized certification center staging as a solo free thinker. Imagine how much laughter persisted what opposition created for entrepreneurs on their earth shattering ideas, from razor blade to treadmill or from bulb to mobile phone.
This time around, on the line are the entire global business models of economic productivity, performance and profitability, juxtaposed with climate change and sustainability where 'worklessness' of the future and digitization will place the world upside down. Get ready for a war of mindsets. Critical thinking and lifelong learning will save occupationalism. The absence of the long awaited fourth industrial revolution is proof that unless mindsets are aligned we are going backwards.
Today, economies trapped, digitization stalled, small business crushed and middle class destroyed is the new post pandemic world. Unless such mindset differences are understood, the tug of war of creating powerful economies with entrepreneurial flavor will fail. Provided there is open mindedness, alliances with job-creator mindset will assist jobseeker centric bureaucracies currently surrounded by monstrous challenges allow immediate implementation of deployment ready solutions for national mobilization of entrepreneurialism to uplift midsize business economies.
Today, the majority of nations would like to save by shrinking their highly paid public service staff with hopes to transform them into an entrepreneurial mindset to become producers of goods and services and add to the local economic landscapes. However, despites funds available in some nations still no success as such narratives strangled by job seeker bureaucracies already closed the doors.
Just look around, nation-by-nation, why are their problems so similar, solutions so identical? Is this because the differences hidden between leadership styles committed as nation-builders or as nation-sellers? Is it because jobseekers have already peaked on the pyramids of power, now at the top of the heap, their respective levels of incompetence make them unfunctional to grasp the new challenges and missing greatest market opportunities. The fact is with so many new and repeated elections, so many New Cabinet Changes and appointments, unless root cause issues brought into open, the local-global fiscal propositions keep sinking.
Out there, somehow there is a global rise on mobilization of entrepreneurialism, the fact that world is starving at local grassroots prosperity levels, hungry at midsize economy level but gluttonized and partying in vomitoriums at the very untouchable top levels, nevertheless, the new awareness is cross-fertilizing at rapid speed. The whispers, murmurs, the trembling of the messages are still inaudible to the top leaders but a good positive change in the air.
Recommendations: What will it take for the national economic development leadership along with all affiliated trade groups and agencies to open up to critical analysis of policies and development programs evaluated from new perspectives of entrepreneurial mindsets? What would it take such agencies to have some permanent authoritative and proven entrepreneurial representation of continuous dialogue to improve and adjust? What would it take to create high-level selective immersions of jobseekers' mindsets to come closer to job-creator mindsets to combine talents and achieve extraordinary results in the marketplace? What will it take to have some closed, open, or national level debates to bring talents and ideas together as a national agenda? What will it take to apply the similar approach of Truth and Reconciliation, after all the damage to grassroots prosperity now visible from space. Time has come to bring our minds closer and not disperse them as conflicting enemies.
The day has arrived to face the change. All mindsets are good but appreciating the difference and their respective strengths for special outcomes are critical. Working all like a team of various experts in a mutual goal is a huge victory. If during the last two years, such topics during pandemic recovery were never on your boardroom table, and mindset selection criteria never applied to determine the outcomes, you may be in a job-seekers centric enclave. Possibly, in deep silence already slotted in a wrong organization, should you now hastily leave the building? Should you help them? In any case, no further proof required. The future of pandemic economic recovery now demands a job-creator mindset. Select your mindset of your choice, acquire and add mastery as a prerequisite, and advance to newer heights.
The rest is easy
Sustainable Agriculture in Modern Society
Now everybody is seeing the world is changing fast in this 21st century and many industries and modern buildings are also developing all over the world. But the land areas for farming are becoming narrower and narrower. Moreover, the global population is increasing rapidly and the earth becomes a crowded planet. But the younger people who are interested in agriculture are becoming less and less. There might be some young people who even think that they get foods from grocery stores because the younger generation are used to buy many kinds of ready-made foods such as fruits and vegetables easily from supermarkets. Recently, in the developed countries, the average age of many farmers is over 50 years old and the numbers of young farmers are decreasing. The shortage of young farmers can become a crisis in the future of the developed world.
In modern days, most young adults cannot see the difficult lives of farmers beyond the curtain. The farmers have to pass their whole life through a tough living in farming and sell their products at very low profit to many profiteering companies because they don't have much choices. It is a sad story for farmers but truly happening in these modern days.
Today I would like to point out that we should not forget the role of agriculture which is very fundamental and essential for building a nation. Farming is an age-old profession that supported the settlement of human beings for thousands of years to survive on this planet. Agriculture is very important for the development of a nation because it provides the trading and employment, supply the foods and textiles and that can lead to the rise in gross domestic product (GDP) of a nation. Agriculture plays a crucial role in economy of a developing nation where majority of population is in rural areas and agriculture is the main source of job in many underdeveloped areas. Many families in developing countries live depending on farming for their livelihood. So, it can be even said that developing agriculture is an important step to reduce poverty and hunger in many developing countries. Agriculture support nutrients rich foods that are essential requirements for our healthy life because nutrients rich foods provide energy for our body, essential nutrients for our vital organs such as brain and heart etc, and enhance our immune system. So, agriculture is necessary for a flourishing and joyful life of human being.
Especially let's see my home country, as data from Food and agriculture organization (FAO) of the United Nations, "The agriculture supports 37.8 % of gross domestic product of Myanmar, contributed to 25-30% of total export earnings and employs 70 % of the labour force". Humans cannot survive without agriculture. When there is no more agriculture, it will end with starvation and collapse in economy. It will cause a serious failure in modern civilization.
Nowadays, modern farming is largely evolved into industrial agriculture where many kinds of chemical fertilizers are being used to induce massive production. Industrial agriculture is beneficial to economic development because it can cause the crops growing faster than in the traditional agriculture. The industrial agriculture can provide more enough foods for growing population in modern civilization. However, it is not sustainable because it cannot protect the benefits of the society and our green planet in the long run. Chemicals used in agriculture are destroying the soil where is left with damaged soil fertility and this area can't be reused in the future. This is a huge affect to sustainability of our green environment.
Modern agriculture has many issues related to water scarcity, soil erosion, climate changes and etc. To be sustainable in agriculture, we must focus on solutions of these issues. The sustainable agriculture will focus on three bottom lines that is environmental, economical and social.
The sustainable agriculture involves many practices such as using the organic fertilizers in farming, growing drought resistant crops, breeding biodiversity in farms, modified irrigation systems and others. Sustainable agriculture is more suitable to practice for the future of the green earth than industrial agriculture. It is very important to promote awareness of sustainable agriculture and issues related to environmentally toxic practices in agricultures among local farmers. And I believe that it can cause many advantages for economic development if farmers can work systematically with sustainable practices in their farming and the local authority can provide farmers with more technological skills and lending some funding to practice sustainable ways in agriculture. With the willingness to participate for environmental heath at the enough profit for incomes of daily living life, I hope famers will become socially responsible persons.
And another one more point, in this digitalization era, we should certainly apply digital technologies in sustainable agriculture. By developing digital farming, it will help farmers to get easier access to source of many information related to agricultural practices. Government in developing countries should support to develop digital farming as rapidly as possible for the poor farmers to get proper profits and to work in environmentally friendly practices. Since poor countries already have enough labour force, they just need many financial aid and technology supports to grow into sustainable agriculture.
I believe that it is a responsibility for our humans that we should not forget something that had supported our existence on this earth. We should work out for development of traditional agriculture into modern agriculture with the best sustainable ways. As being a part of this society, we must help each other, we must protect the sustainability of this green earth, Biodiversity and this is also beneficial for long-term existence of our human beings on this earth. Let me end this talk by suggesting everyone to promote sustainable agriculture in your surrounding local farming.
The Blazing Revival of Bitcoin: BITO ETF Debuts as the Second-Highest Traded Fund
It seems like bitcoin is as resilient as a relentless pandemic: persistent and refusing to stay down. Not long ago, the crypto-giant lost more than half of its valuation in the aftermath of a brutal crackdown by China. Coupled with pessimism reflected by influencers like Elon Musk, the bitcoin plummeted from the all-time high valuation of $64,888.99 to flirt around the $30,000 mark in mere weeks. However, over the course of the last four months, the behemoth of the crypto-market gradually climbed to reclaim its supremacy. Today, weaving through national acceptance to market recognition, bitcoin could be the gateway to normalizing the elusive crypto-world in the traditional global markets: particularly the United States.
The recent bullish development is the launch of the ProShares Bitcoin Strategy ETF – the first Bitcoin-linked exchange-traded fund – on the New York Stock Exchange. Trading under the ticker BITO, the Bitcoin ETF welcomed a robust trading day: rising 4.9% to $41.94. According to the data compiled by Bloomberg, BITO's debut marked it as the second-highest traded fund, behind BlackRock's Carbon fund, for the first day of trading. With a turnover of almost $1 billion, the listing of BITO highlighted the demand for reliable investment in bitcoin in the US market. According to estimates on Tuesday, More than 24 million shares changed hands while BITO was one of the most-bought assets on Fidelity's platform with more than 8,800 buy orders.
The bitcoin continued to rally, cruising over the lucrative launch of BITO. The digital currency rose to $64,309.33 on Tuesday: less than 1% below the all-time high valuation. In hindsight, the recovery seems commendable. The growing acceptance, albeit, has far more consequential attributes. The cardinal benefit is apparent: evidence of gradual acceptance by regulators. "The launch of ProShares' bitcoin ETF on the NYSE provides the validation that some investors need to consider adding BTC to their portfolio," stated Hong Fang, CEO of Okcoin. In simpler terms, not only would the listing allow relief to the crypto loyalists (solidifying their belief in the currency), but it would also embolden investors on the sidelines who have long been deterred by regulatory uncertainty. Thus, bringing larger, more rooted institutional investors into the crypto market: along with a surge of capital.
However, the surging acceptance may be diluting the rudimentary phenomenon of bitcoin. While retail investors would continue to participate in the notorious game of speculation via trading bitcoin, the opportunity to gain indirect exposure to bitcoin could divert the risk-averse investors. It means many loyalists could retract and direct towards BITO and other imminent bitcoin-linked ETFs instead of setting up a digital custodianship. Ultimately, it boils down to Bitcoin ETFs being managed by third parties instead of the investor: relenting control to a centralized figure. Moreover, with growing scrutiny under the eye of SECP, the steps vaguely intimate a transition to harness the market instead of liberalizing it: quiet oxymoronic to the entire decentralized model of cryptocurrencies.
Nonetheless, the listing of BITO is an optimistic development that would draw skeptics to at least observe the rampant popularity of the asset class. While the options on BITO are expected to begin trading on the NYSE Arca Options and NYSE American Options exchanges on Wednesday, other futures-based Bitcoin ETFs are on the cards. The surging popularity (and reluctant acceptance) amid tightening regulation could prove a turn of an era for the US capital markets. However, as some critics have cited, BITO is not a spot-based ETF and is instead linked to futures contracts. Thus, the restrain is still present as the regulators do not want a repeat of the financial crisis. Nevertheless, bitcoin has proved its deterrence in the face of skepticism. And if the BITO launch is to be marveled at, then the regulations are bound to adapt to the revolution that is unraveling in the modern financial reality.