Disinformation: How to recognise and tackle Covid-19 myths
The outbreak of the coronavirus has led to disinformation that hampers efforts to contain the pandemic. Read on to find out what you can do.
From the original claim that the virus spread through bat-soup, to heated reports of EU countries fighting each other for dwindling supplies of medical equipment, these claims are everywhere.
The World Health Organization (WHO) said false claims "are spreading faster than the virus" and has already termed it an "infodemic of planetary proportions". Major online platforms are already acting to limit their reach.
How can you recognise disinformation and how can you help stop it from spreading? What is the EU doing about it? Find the answers in our Q&A.
What is the EU doing to tackle disinformation?
To support factual and reliable information, there is a joint EU page about Europe's response to the virus, which will soon include special information to correct common myths linked to the outbreak.
In addition, experts and politicians from the EU and its member states regularly hold video conferences to discuss disinformation and share methods to inform people about the risks, and how to address them. There is also pressure on online platforms to take action against online scams.
Why do people intentionally put out false information?
Some people do it for profit. It could be to sell products that do not work or to attract more visitors to their webpages, increasing income from ads.
According to a report by the EU's special anti-disinformation team, some false claims have originated from specific political forces, including the US "alt" right, China and Russia. In these cases, the aim is political, to undermine the European Union or to create political shifts.
However, many people spreading disinformation do so, because they believe it, without intending harm.
Is disinformation about Covid-19 really that dangerous?
At a time when many people are worried and getting shocking news, it is more difficult to remain calm and fact-check as needed.
In the past, misinformation about vaccines led parents to opt out of vaccinating their children against measles and other dangerous diseases, leading to an explosion in new measles cases.
Even if people don't believe the misinformation, it may undermine the concepts of truth and expertise, so that a spontaneous tweet by someone without a clue is valued as much as a thorough analysis by an expert.
What can I do to prevent the spread of disinformation?
Disinformation depends on people believing it and sharing. And it is easy to be fooled. To make sure you do not spread disinformation, be extra careful when sharing news that elicits a strong reaction or that seems too good or too bad to be true. An easy first check is to search the internet to see if more than one reliable source is reporting about the same thing.
What can I do if I see or hear someone share disinformation?
You can report disinformation to the social media platform where you found it. Many social media companies have committed to work against coronavirus-related disinformation.
Also, talk to the person spreading it: it was probably unintentional. Researchers say that the best way to convince people who believe in conspiracy theories is to show empathy, appeal to the person's critical thinking and avoid ridiculing them.
Ukraine: Commission proposes to criminalise the violation of EU sanctions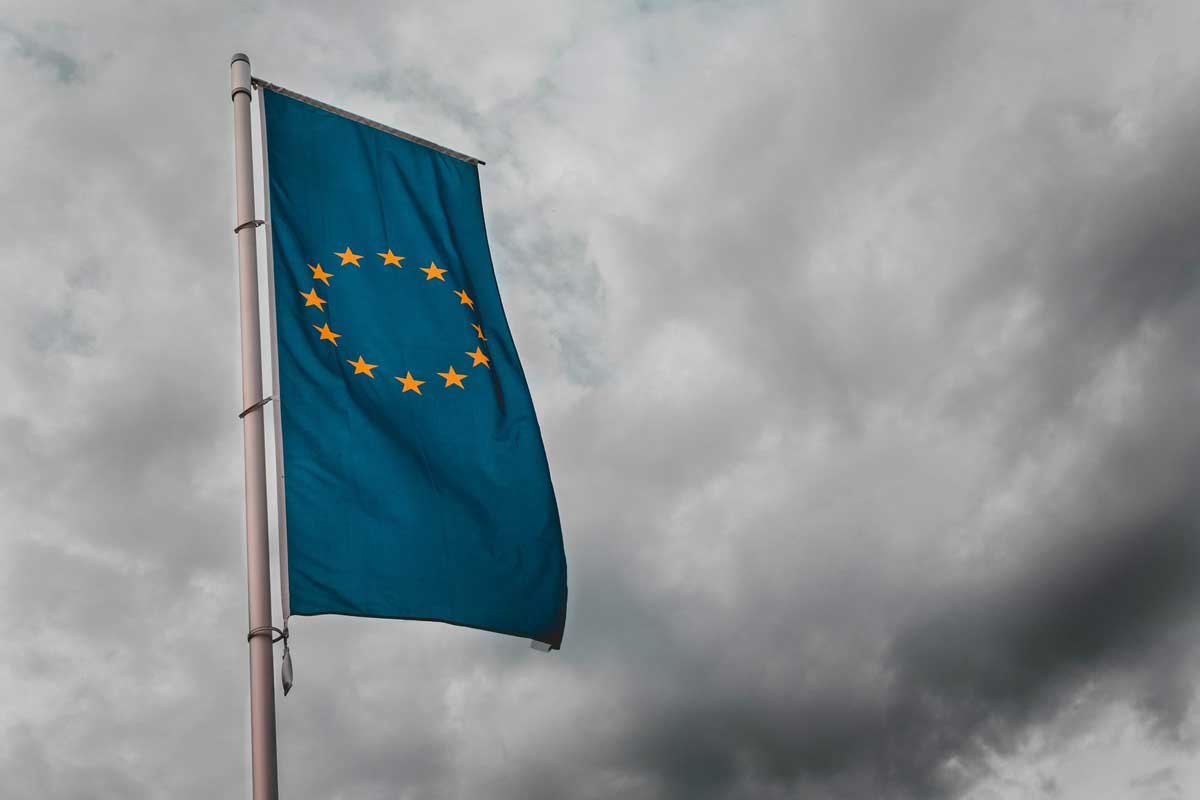 The European Commission is today putting forward a proposal to harmonise criminal offences and penalties for the violation of EU restrictive measures. While the Russian aggression on Ukraine is ongoing, it is paramount that EU restrictive measures are fully implemented and the violation of those measures does not pay off. The Commission proposal sets out common EU rules, which will make it easier to investigate, prosecute and punish violations of restrictive measures in all Member States alike.
Violating EU sanctions is a serious criminal offence
The implementation of EU restrictive measures following the Russian attack on Ukraine shows the complexity of identifying assets owned by oligarchs, who hide them across different jurisdictions through elaborate legal and financial structures. The proposed Directive will establish the same level of penalties in all Member States. Thereby it will close existing legal loopholes and increase the deterrent effect of violating EU sanctions in the first place. The main elements of the proposal include:
A list of criminal offences, which violate EU sanctions, such as:
making funds or economic resources available to, or for the benefit of, a designated person, entity or body;
failing to freeze these funds;
enabling the entry of designated people into the territory of a Member State or their transit through the territory of a Member State;
entering into transactions with third countries, which are prohibited or restricted by EU restrictive measures;
trading in goods or services whose import, export, sale, purchase, transfer, transit or transport is prohibited or restricted;
providing financial activities which are prohibited or restricted; or
providing other services which are prohibited or restricted, such as legal advisory services, trust services and tax consulting services.
Offences will cover circumventing an EU restrictive measure: this means bypassing or attempting to bypass restrictive measures by concealing funds or concealing the fact that a person is the ultimate owner of funds.
Common basic standards for penalties: depending on the offence, the individual person could be liable to a maximum penalty of at least five years in prison; companies could be liable to penalties of no less than 5% of the total worldwide turnover of the legal person (company) in the business year preceding the fining decision.
Next steps
The proposal will now be discussed by the European Parliament and the Council as part of the ordinary co-legislative procedure.
Background
Since the start of the war in Ukraine, the EU has adopted a series of sanctions against Russian and Belarussian individuals and companies. The implementation of EU restrictive measures shows the complexity of identifying assets owned by oligarchs, who hide them across different jurisdictions through complex legal and financial structures. For example, by transferring ownership of sanctioned property to a non-sanctioned third party. They are helped by existing legal loopholes, as the criminal law provisions on breaches of EU sanctions vary across Member States. An inconsistent enforcement of restrictive measures undermines the Union's ability to speak with one voice.
In May 2022, the Commission proposed to add the violation of EU restrictive measures to the list of EU crimes. At the same time, the Commission proposed new reinforced rules on asset recovery and confiscation, which will also contribute to the implementation of EU restrictive measures. The proposals come in the context of the 'Freeze and Seize' Task Force, set up by the Commission in March.
Following the adoption on 28 November of the Council Decision identifying the violation of Union restrictive measures as an area of serious crime that meets the criteria set out in Article 83(1) of the TFEU, the Commission is now putting forward this proposal for a Directive on the violation of Union restrictive measures, as a second step.
Americans are outraged: US has given about $54B of assistance to Ukraine. The EU only 16B
On a broadcast of the Fox Business Network's "Kennedy," Rep. Tom McClintock (R-CA) said he will not continue to support aid to Ukraine until the European Union matches the aid already provided by the U.S.
We need a complete audit of the money sent by America. There should be assurances that the country hasn't had an illegitimate relationship with FTX, and "the millions of dollars that were paid to the Biden family by Ukraine over the years isn't influencing our foreign policy," said Tom McClintock. (Through this crypto-exchange FTX the Democrats laundered huge amounts of money that were allocated by the US Congress for Ukraine).
McClintock stated, "I supported the initial assistance to Ukraine. Ukraine is primarily a European security issue. Now, you look at the numbers, the United States has given about $54 billion of assistance to Ukraine. And the EU had only 16 billion.
"So, they've got about half of our GDP. But they've only given about a third of the assistance that we have. Now, given the fact that's happening right on their doorstep, not on ours. It seems to me they need to at least match what we've already done.
"And then I also believe there needs to be a full audit of where our money has gone and we need assurance that Ukraine's relationship with FTX is entirely legitimate, as Ukraine contends. And I think the American people would also like to be assured that the millions of dollars that were paid to the Biden family by Ukraine over the years isn't influencing our foreign policy," said Tom McClintock.
International Affairs
Europe accuses US of 'profiting from war'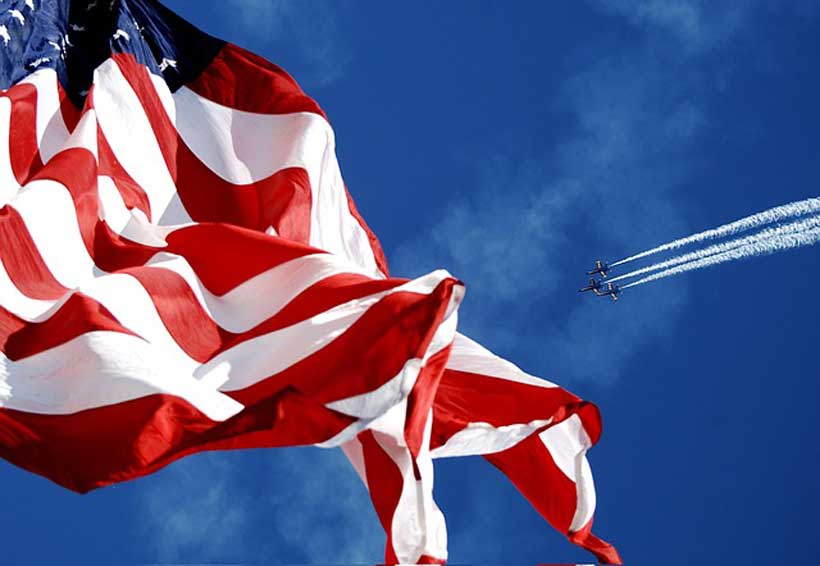 Top European officials are furious with Joe Biden's administration and now accuse the Americans of making a fortune from the war, while EU countries suffer. "The fact is, if you look at it soberly, the country that is most profiting from this war is the U.S. because they are selling more gas and at higher prices, and because they are selling more weapons," one senior official told POLITICO.
Washington announced a $369 billion industrial subsidy scheme to support green industries under the Inflation Reduction Act that Brussels went into full-blown panic mode. "The Inflation Reduction Act has changed everything," one EU diplomat said. "Is Washington still our ally or not?"
"We are really at a historic juncture," the senior EU official said, arguing that the double hit of trade disruption from U.S. subsidies and high energy prices risks turning public opinion against both the war effort and the transatlantic alliance. "America needs to realize that public opinion is shifting in many EU countries."
The biggest point of tension in recent weeks has been Biden's green subsidies and taxes that Brussels says unfairly tilt trade away from the EU and threaten to destroy European industries. Despite formal objections from Europe, Washington has so far shown no sign of backing down.
As they attempt to reduce their reliance on Russian energy, EU countries are turning to gas from the U.S. instead — but the price Europeans pay is almost four times as high as the same fuel costs in America. Then there's the likely surge in orders for American-made military kit as European armies run short after sending weapons to Ukraine.
Officials on both sides of the Atlantic recognize the risks that the increasingly toxic atmosphere will have for the Western alliance.
"The U.S. is following a domestic agenda, which is regrettably protectionist and discriminates against U.S. allies," said Tonino Picula, the European Parliament's lead person on the transatlantic relationship.
Cheaper energy has quickly become a huge competitive advantage for American companies, too. Businesses are planning new investments in the U.S. or even relocating their existing businesses away from Europe to American factories. Just this week, chemical multinational Solvay announced t is choosing the U.S. over Europe for new investments, in the latest of a series of similar announcements from key EU industrial giants.
International Affairs