China's road freight problem and its solutions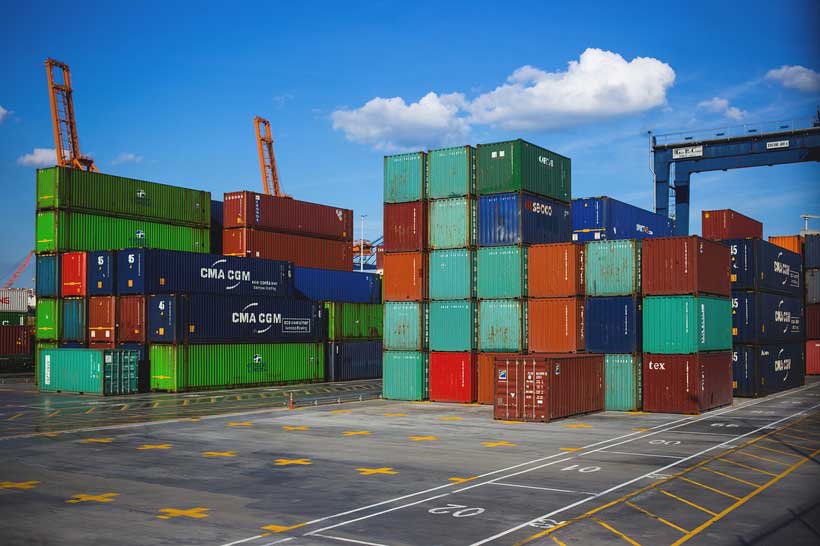 Shifting freight off China's roads could be key to tackling air pollution in the 14th Five Year Plan period (2021-25), according to an annual report by the environment ministry. ​

Motorised vehicles have become a key driver of pollution; a single diesel truck creates as much pollution in China as 200 private cars. Diesel-powered goods vehicles are in fact responsible for 60% of the nitrogen oxides and 85% of the particulate matter pollution released on China's roads, despite making up only 8% of all vehicles. These vehicles are thus a central target for pollution control measures.

Polluting road freight
National average levels of PM2.5 – the most dangerous particulate matter pollution for human health – dropped 27% between 2015 and 2019, according to the latest report from the Center for Research on Energy and Clean Air. But nitrogen dioxide levels fell only 9%, while ozone actually rose 11%. The transportation sector is China's third largest source of nitrogen oxides, second only to coal-fired power stations and industry. It is also the second largest source of ozone, after industry, accounting for 20% of the total.

Between 2013 and 2018, the number of heavy-duty diesel vehicles on Chinese roads increased an average of 4% per year.

Li Ganjie, head of the Ministry of Ecology and Environment (MEE), said at a recent meeting on national environmental protection work that "the reliance on road freight remains unchanged," a fact he described as a weak point in the MEE's work to manage the environment.

According to the MEE's "2018 China Vehicle Environmental Management Annual Report", the nature of pollution in many Chinese cities is changing. What was once simply a product of coal-burning is now a more complex mix coming from coal, vehicles and secondary pollutants. Data released by the Beijing Municipal People's Congress in mid-January shows that mobile pollution sources, not coal-burning and industry, are now the main cause of PM2.5 in the city, accounting for 45% of annual emissions.

Tackling diesel vehicle emissions is not easy. At the China Blue Sky Observers Forum in December last year, Ni Hong, a researcher at the MEE's Vehicle Emissions Monitoring Centre, said that the majority of these vehicles are owned by their drivers, some of whom adulterate their fuel to lower cost. Vehicles may also avoid environmental checks, be driven above the speed limit, overloaded or in breach of emissions standards. The authorities do not have the capacity to carry out full checks, or to ensure that issues are resolved.

Another approach would be to rely less on roads to carry freight around the country and more on the alternatives.

Costs associated with shifting to rail or water

It is cleaner to move freight by rail, rivers, canals and coastal shipping than by road. Commonly accepted industry figures show rail uses one-seventh of the energy needed to move the same goods by road, and produces one-thirteenth of the nitrogen oxides and PM2.5. Transportation by water, meanwhile, uses one-fourteenth of the energy and produces one-fifteenth of the pollution.

But the bulk of China's freight still travels by road. Figures from the National Bureau of Statistics show that in the past decade the proportion of road freight has fluctuated around the 76% mark, while water transport has increased a little in the last five years and rail freight is actually decreasing. Road freight accounts for too much long-distance transport of commodities such as coal, ores, and iron and steel. Progress in moving these bulk goods off the roads is slow.

Speaking at the forum, Xu Honglei, a senior researcher at the Ministry of Transport, said this is down to distorted pricing. There is fierce price competition in the road freight sector, with varying degrees of unhealthy competition, low prices and overloading. Meanwhile, market reforms of the rail sector are proceeding slowly, with transportation costs not coming down. "When moving bulk goods a distance of less than 800km, door-to-door prices for rail are usually higher than for road," he said. "And road freight haulers offer a single price, while rail freight includes various miscellaneous fees."

In a 2018-2020 plan for restructuring the transportation sector, the State Council called for "deeper market reforms of rail freight prices, a complete and flexible freight pricing system, and the use of the market to allocate resources," in order to increase the amount of freight moved by rail. But so far, rail freight market reforms have had very little effect.

Zhao Jian, director of Beijing Jiaotong University's China Urbanisation Research Centre, recently wrote in Caixin that when taking administrative measures to move freight from road to rail, the government needs to improve efficiency and speed in order to meet market needs. That means looking at how the railways are managed, and carrying out more extensive reforms.

Zhao Jian wrote that rail freight in China remains, in great degree, a monopoly. The China State Railway Group keeps overall control of all railway assets and finances nationwide, with 18 regional railway bureaus managing local freight operations. Zhao thinks this renders railway freight companies unable to respond to market demands. Regional railway bureaus cannot earn income directly, as payments must pass through the China State Railway Group. Nor can they set their own prices or purchase or dispose of assets, and they have no incentive to reduce costs. As each bureau covers too small an area, and rail freight in China usually travels over 700km, they are often unable to guarantee shipments will arrive on time, respond to rapidly changing market demands, or adopt modern logistics systems – and so they lose a great deal of business.

At the forum in December, Xu Honglei also pointed out that rail, road and water freight networks are not interconnected with infrastructure allowing goods to move between them. Meanwhile, dedicated railway lines to serve ports, logistics zones and large industrial and mining firms are underdeveloped; they suffer from poor quality links to the rest of the network.

Peng Chuansheng of the China Waterborne Transport Research Institute at the Ministry of Transport told China Dialogue that unless customers have their own docks, trucks are still needed to shift water freight from docks to factories. "It might work out cheaper for the company to just use road freight," he said.

Improving rail and water freight

Experts say faster market reforms and better infrastructure and transportation links are needed to allow rail and water freight to reduce costs and make use of their competitive advantages.

Zhao Jian thinks the best way to boost the vitality of rail freight firms is to break the railway monopoly. In his Caixin article, he suggested restructuring the 18 railway bureaus into three larger regional rail companies, with the China State Railways Group to be a holding company, responsible for managing capital. The three new companies would have control within their regions and be able to set prices and acquire or dispose of assets, become market actors in their own right. He told China Dialogue that this approach could be trialled by expanding some railway bureaus to cover wider areas. The Harbin and Shenyang bureaus could be restructured into a single bureau covering north-east China, for example. This would reduce the barriers preventing rail freight from making use of its advantages.

Commenting on the lack of freight infrastructure, Xu Honglei said at the forum that work to build railway main and dedicated lines should continue, rail services to businesses and logistics zones should be improved, and links at freight hubs improved. On water freight, Peng Chuansheng said the government should encourage companies to have their own docks, giving them a direct link with ports.

There is no doubt that some transportation of bulk goods could be shifted from road to rail and water. However, road still has an advantage in parcel freight, and China's express delivery sector is growing rapidly. Data from the postal authorities show 50 million express deliveries were made in 2018, up 26.6% on the previous year. These rapid deliveries of smaller items must still be made by road. Peng Chuansheng said industrial restructuring and changes in the energy mix will mean goods being moved will be smaller and lighter, but more valuable, requiring faster deliveries and better services. Rail and water freight cannot yet provide these.

The rapid growth of parcel deliveries by road reminds us that while changing the freight transportation mix is important, reducing emissions from road freight remains an urgent task.
From our partner chinadialogue.net
No Prospects for Denuclearization of North Korea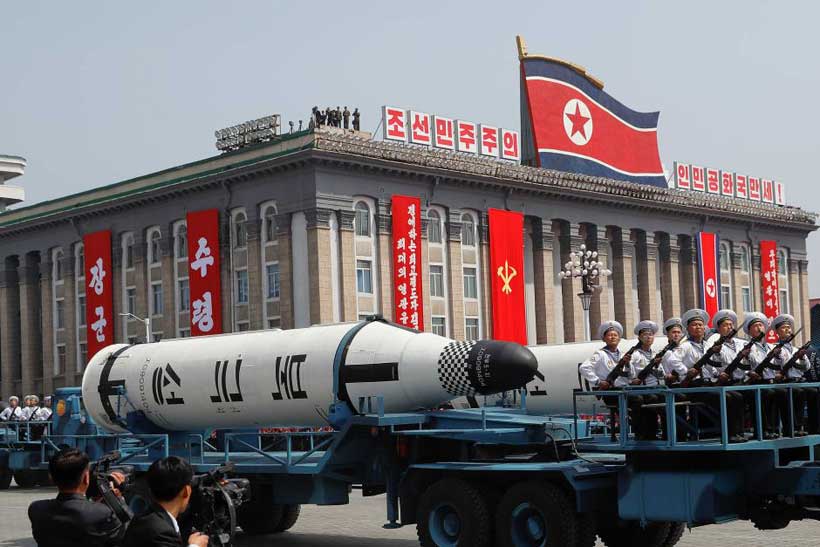 Analytical pieces—typically prepared by self-professed experts—abound as to whether denuclearization of North Korea could be possible or what its parameters would be. Such ruminations became particularly popular by the end of Donald Trump's presidency when the negotiations eventually found themselves in deadlock. However, I would rather call it a "freeze," and while this may not be the best solution to the problem, it is certainly not the worst either.
The crisis over North Korea's nuclear missile program has been going on for some 15 years, and I would argue that the reason why no practical solution has been found lies in poor positioning. As I have repeatedly noted [1] North Korea's nuclear missile program is not the root of the problem that disrupts the traditional world order; rather, it is a consequence of problems that are more global in their dimensions, reflecting the transition from the wonted world order to a new one.
There are a few signs to this new world order. First, some nations abuse the right to decide which state is a democracy and which is not, with the contrived singling out of "rogue states" to be countered through any methods, including those that seem ethically unacceptable. Broken promises are no longer perfidy but military stratagems. When it comes to North Korea, one might recall the Agreed Framework story or how President Kim Young-sam and his administration spared no effort to destabilize the situation in North Korea at a time when it suffered from what has been called the Arduous March. Seoul advocated providing no aid to the starving country, one South Korean official admits while privately talking to the author, in the hope that the famine would spur mass riots and subsequent "reunification."
The second sign indicative of the new world suggests that international law and major arbitration institutions have lost their authority. UN Security Council resolutions that forbid North Korea to launch any kind of ballistic missiles is a good case in point. Incidentally, this violates the decisions enshrined in a number of other UN documents that guarantee the universal right to explore outer space for peaceful purposes.
The third sign has to do with the crisis of competence, which affects the quality of decision-making on the part of both politicians and subject-matter experts, blurring the line between the real country and its cartoonish propaganda image. This is well illustrated by the case of North Korea: any foolish news report about the country ultimately finds an audience. While the story of Jang Song-thaek being fed to a pack of dogs was debunked fairly quickly, no less fantastic death penalty stories for listening to K-pop are still popular.
Besides, the might of the law has been replaced with the law of the might. The new generation of politicians no longer fears a major war, rendering military conflict—"humanitarian" bombings of "rogue states" in particular—one of the acceptable means for achieving domestic and foreign policy goals.
Finally, under these circumstances, North Korea cannot use the conventional conflict resolution methods, thus being compelled to look for ways to defend itself on its own, especially since the threat of losing sovereignty is by no means hypothetical. Officially, the Korean war is not over, and South Korea's Constitution still extends the state's sovereignty to the entire peninsula, demanding that the president promote the country's unification. What is more, the National Security Act refers to North Korea as an anti-state organization rather than a country. Even relatively liberal populists, such as Roh Moo-hyun and Moon Jae-in, failed to review this concept.
Relying on its nuclear missile program, North Korea sets itself two goals. The first is to achieve minimal and, eventually, guaranteed nuclear deterrence, which would certainly take a belligerent solution to the North Korean problem off the table. The North Korean leadership has certain reasons to believe that only North Korea's nuclear weapons saved it from the fate of Iraq or Libya. It is well-known that once in a while the U.S. and its allies plan an offensive war against the North, whose elements are drilled at joint U.S.-South Korean military exercises irrespective of their scale.
The second goal is to achieve international recognition and ditch the "rogue state" yoke. Should North Korea theoretically join the "nuclear club," this will put it on a par with the leading superpowers. This is the principal reason why—despite the UN Security Council's internal disagreements—the Permanent Five have so far voted unanimously for yet another sanctions package each time North Korea has taken another significant step in developing its nuclear missile program. The current world order is based on the premise that only the five great powers are allowed to possess nuclear weapons. It also relies on the UN's authority, which would collapse if it became known that at the end of the day North Korea got the UN to "cave in"—following nearly 30 years of condemnation, resolutions and sanctions.
It is no accident that the very term "denuclearization" is under discussion. American conservatives, such as John Bolton and others who adopt a strictly realistic approach, interpret "denuclearization" as meaning nuclear disarmament of North Korea, which should be stripped of all types of WMD and—to boot—of its nuclear program. This entails eliminating the North Korean threat both globally and regionally. In contrast, North Korea, as well as Russia and China, stress that denuclearization should extend not to North Korea alone but to the whole Korean Peninsula, which requires certain commitments on the part of the U.S. and South Korea, up to and including prohibiting U.S. warships carrying nuclear weapons from docking at South Korean ports.
It has to be noted that those who identify with the allegedly liberal approach to international relations view the North Korean issue as highly ideologically charged. Liberal democracy advocates and WASP conservatives alike perceive North Korea as an authoritarian regime imbued with atheistic collectivism, as an "Evil State." They see it as the pure opposite of the ideal state—an abstract concept that exists in their minds. That, in turn, stimulates an intractable drive towards confrontation, since not only is the "Evil State" incapable of negotiations, such negotiations are impossible in principle. Any deal with such a regime is an unacceptable concession in terms of values, and value-based confrontations are always more inflexible than those political or economic in nature.
During the 2017 crisis, when I believed the probability of conflict really rose beyond 50%, Donald Trump and Kim Jong Un emerged as pragmatic leaders, essentially putting the process "on hold." The jury is still out on how this related to the Russia-China "double-freeze" plan, while each party would certainly have wanted more. Kim Jong Un would have loved to have the sanctions eased, with Donald Trump expecting further concessions. The pause that was achieved, though, allowed both parties a "small profit." The U.S. president could say that, first, he prevented war and, second, that the sanctions were effective, with no missiles in the air and the U.S. having granted no unacceptable concessions. Kim Jong Un, on the one hand, got a peaceful breather, which allowed him to focus on the country's economic development, and, second, his commitments were essentially unofficial and did not restrict the development of the nuclear missile program. This could be exemplified by multiple successful launches of short-range missiles as well as by presentations of new types of ICBMs and SLBMs, even though these were not tested.
Yet, since late 2019, both parties have been aware that "things are not going to get better." In late 2019, Kim Jong Un said it was no use hoping for an easing of the sanctions, while allowing Donald Trump to "sit out" the final year of his presidency with no unnecessary tensions. As of the writing of this article, his moratorium is still in place, although American and South Korean experts believed that several dates came and went when Kim could have raised the stakes, opting for an escalation. I believe that Pyongyang is waiting for the White House to formulate and announce a new North Korean policy. So far, as Roman Lobov puts it, "the door is shut but not locked"; and Choe Song-hui, who seems to be still in charge of North Korea–U.S. relations, has not been dismissed from office and declares from time to time that the North will use force in response to force and amicability in response to amicability. The 8th Congress of the Workers' Party of Korea emphasized that no change in the White House would change the U.S.'s overall hostility towards North Korea, which is why North Korea will hardly make the first step, choosing to wait for truly serious proposals from the U.S.
This is the situation three months into 2021, exacerbated by several additional aspects. The new U.S. president is the first such aspect. Of course, there is some hope that he will follow the same path as Donald Trump once did: a hardliner early in his tenure shifted to a more constructive approach once collided with reality. So far, however, it appears that the logic of factional strife is compelling Biden to go along "the main thing is not to be like Trump" pattern, and that means steering a course towards escalation. Such an approach will provoke North Korea to retaliate. More importantly, such blinders will keep the Biden Administration from rapidly developing a constructive approach to its interaction with the North. In particular, we can see that human rights issues in North Korea, all too valid for the Democrats, were not broached regularly under Trump while they have come under attention once Biden assumed office.
The U.S.-China confrontation is another aspect, which was pronounced to be value- rather than merely politics-based even under Trump. There has been no change to this approach under the new president. The U.S. attempts to restrict and contain China, with this confrontation being part of Russia and China's more broad confrontation with what is perceived as the West.
I believe such a rift and its would-be consequences deal no smaller blow to the existing world order than Pyongyang's nuclear ambitions. First, this reinforces North Korea's conviction that the current situation makes the country rely on missile sovereignty. Second, rifts in the Security Council give North Korea a certain boost. It does not, however, mean that the Security Council will no longer remain unanimous should the North decide to raise the stakes sharply. Yet, if we consider the U.S.-China confrontation from the point of view of allies of both states, we will see that China could only rely on the North since it has for a long time stressed the two countries' socialist nature and their friendship based on ideological values. Besides, North Korean media outlets have been condemning the U.S. for criticizing China's policies. What this means is that China will keep Pyongyang afloat and contain American pressure to denuclearize Kim's regime unless it decides that North Korea's actions are too provocative. The same can be said of Russia, although the North Korean issue is less of a priority for Moscow, especially when compared to the post-Soviet states or the Middle East.
The coronavirus pandemic has also affected the global situation. First, self-isolation instituted throughout the country has generated a new spiral of suppositions revolving around the notion that its economic system is about to collapse and that a new Arduous March will ensue. Second, with diplomats and NGOs having left North Korea, gathering data has become more difficult, which has indirectly contributed to growing alarmist sentiments. Finally, we cannot rule out a situation when the North Korean issue may—for a number of countries—become a way to shift attention away from domestic problems, including those related to failures in fighting the coronavirus. In such a situation, any prospects for denuclearization are extremely vague.
The fourth aspect is the level to which North Korea's nuclear program has advanced, which makes the monitoring methods used for the states that are at the early stages of their nuclear programs ineffective. Since North Korea is a de facto nuclear power, the set of measures intended to ensure complete, irreversible and verifiable denuclearization, as Vladimir Khrustalyov notes [3] will essentially demand that North Korea be essentially stripped of its sovereignty as far as the monitoring and checking powers are concerned, with which international inspectors should be vested.
Consequently, today it might be said that one can only go on talking about denuclearization for the sake of talking. It will take a miracle to move things forward. Option one is some fantastic change in the international environment, which would make North Korea no longer feel threatened and thus less reluctant to abolish its nuclear program. That would mean geotectonic rather than merely geopolitical shifts in the existing international security architecture. Option two, just as fantastic, provides for a North Korean Gorbachev who, for some reason, will make the decision to abolish an important component of North Korea's political myth and its sovereignty guarantees. Harsher options envision denuclearization as a result of regime change, which is of very little probability as well.
Does this mean there is no way out of this predicament and that missile fireworks will follow sooner or later? No, it does not. The possibility of the "double freeze" is still there, and such a "freeze" could continue almost indefinitely. Another possibility requires more efforts as it entails resetting the agenda—while keeping the term "denuclearization", new strategies would actually focus on arms control. Instead of destroying North Korean nuclear capabilities, efforts would be channeled into restricting it, operating on the premise that the existing capabilities already serve as minimal deterrence. Many scholars adhere to this stance, both in Russia [2] and abroad, while fully cognizant of the fact that a change in tack will prompt huge resistance, since this would go against the trend of preserving the global status quo. Any attempt to abolish the demand for full denuclearization of states aspiring to the nuclear club "membership" would amount to a crack in the nuclear non-proliferation regime.
On balance, true denuclearization of North Korea would require a radical change in the geopolitical situation in Northeast Asia: once the threat is gone, countermeasures will no longer be necessary. While there is no possibility of such changes, the Russia-China proposal of a "double freeze" settlement remains the most feasible solution, although far from ideal.
The study has been carried out with financial assistance from the RFBR (project No 20-014-00020).
Asmolov, K.V. The Nuclear Problem of the Korean Peninsula as a Consequence of the Changes in the Global World Order (in Russian) // Paper presented at the All-Russia Academic Conference with International Participation "International Relations in the 20th-21st Centuries: 4th Chempalov Conference dedicated to the 75th Anniversary of the Victory in the Great Patriotic War and the 75th Anniversary of the end of World War II. 17–18 December 2020. Yekaterinburg.
Zhebin, A.Z. The Korean Peninsula: From Denuclearization to Arms Control (in Russian) // Paper presented at the 25th Conference of Korean Studies Specialists from Russia and the CIS. 25–26 March 2021. Moscow
Khrustalyov, V.V. (Vladivostok, North-East Asian Military Studies Project) On Fundamental Obstacles in the Way of Rapid, Guaranteed, and Irreversible Denuclearization of North Korea (in Russian) // Paper presented at the 8th International Conference "Russia and Korea in the Changing World Order – 2019." 17–18 May 2019. Vladivostok.
From our partner RIAC
Kissinger Again Warns US, China Heading for Armageddon-like Clash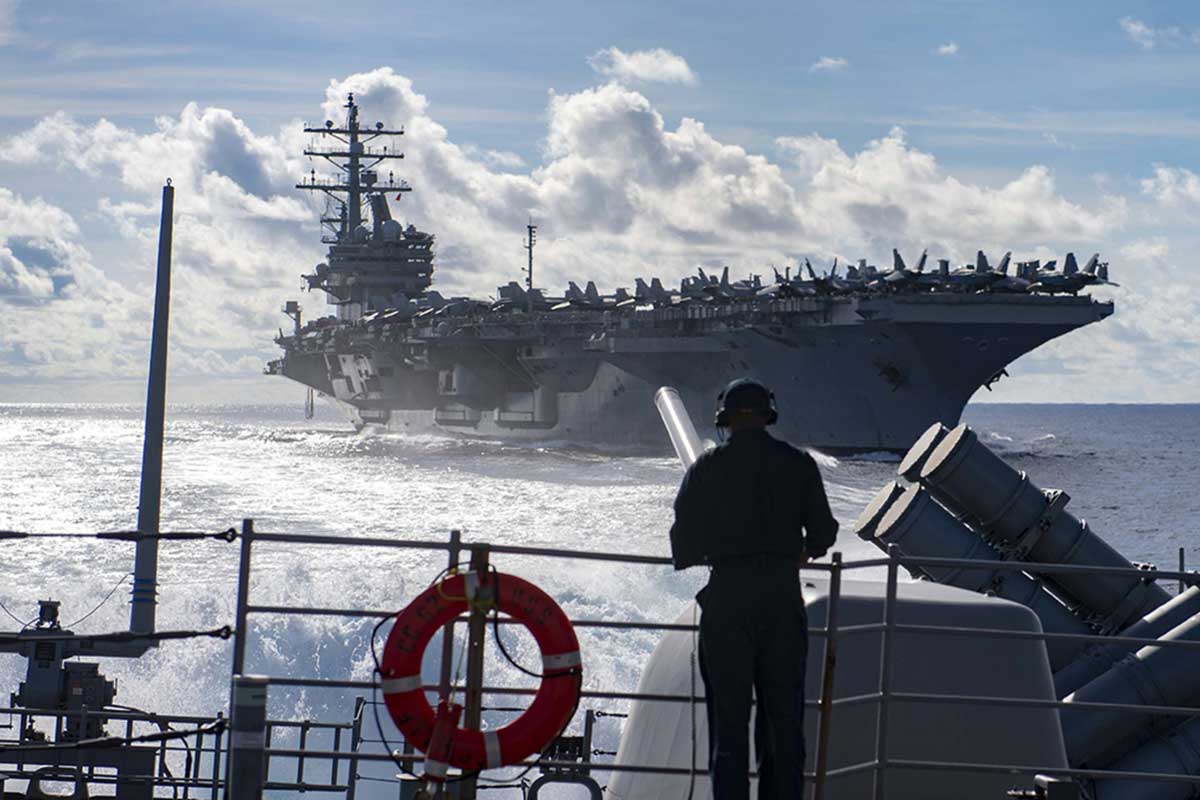 Last week, Henry Kissinger again warned US-China tensions are a threat to the entire world and could lead to Armageddon-like clash between the world's two military and technology giants. Surprisingly, some Chinese are interpreting it as a threat to intimidate China in order to "accept and obey" the US-led world hegemonic order.
***
In January 2015, the peace group CODEPINK dangled a pair of handcuffs in front of the then 91-year old former Secretary of State Henry Kissinger at a Senate hearing. Twelve months later, at the February Democratic Debate Bernie Sanders and Hilary Clinton were seen engaged in a heated duel attacking and defending the acclaimed diplomat respectively. The late writer Christopher Hitchens in his book The Trial of Henry Kissinger warned editors, TV news channel producers and presidential candidates to stop soliciting Kissinger's "worthless and dangerous" opinions. The never ending outburst of enmity on the part of CODEPINK, Sanders and Hitchens was due to Kissinger's role in the brutal killings of thousands of civilians, gang rape of hundreds of female detainees, and alleged slaughtering of over one million people in Vietnam, Cambodia and Laos among countless similar crimes against humanity since the early 1970s.
As documented in "Kissinger and Chile: The Declassified Record," as some 5,000 people were being detained and tortured in Chile's National Stadium, Kissinger told the ruthless Augusto Pinochet: "You did a great service to the West in overthrowing Allende." But Sanders-Clinton "spirited exchange" five years ago, as mentioned above, was not confined in Sanders' words to Kissinger being "one of the most destructive secretaries of state in the modern history" of the United States. Sanders' rare outburst also included Clinton defending her foreign policy mentor – Kissinger – on China. "[Kissinger's] opening up China and his ongoing relationship with the leaders of China is an incredibly useful relationship for the United States of America," Hilary Clinton emphatically pointed out.
Sanders responded disdainfully and berated Clinton for admiring Kissinger. "Kissinger first scared Americans about communist China and then opened up trade so US corporations could dump American workers and hire exploited and repressed Chinese," Sanders had retorted. On the contrary, no one in Beijing either knows or seems interested in the so-called negative traits attributed to the veteran diplomat who is generally known as the most "influential figure in the making of American foreign policy since the end of World War II." As according to Peter Lee, editor of the online China Matters and a veteran Asia Times columnist, the CPC leadership value Kissinger as the "symbol, custodian and advocate" of a US-China relationship that is special.
Professor Aaron Friedberg, author of A Contest for Supremacy: China, America, and the Struggle for Mastery in Asia, described the re-opening of relations with China as Kissinger's greatest achievement. In a review of Kissinger's massive book On China, Friedberg wrote: "Kissinger's six hundred pages on China are an attempt to apply the principles of foreign policy realism to the most pressing strategic challenge of our day." (Emphasis given) However, the approach, taken alone, was far from adequate in anticipating the behavior of an increasingly powerful China on the one hand, and for prescribing an appropriate American strategy to deal with a rising China on the other, Friedberg went on to add.
Since Mao, all successive top Chinese leaders have met with Kissinger one-on-one in Beijing, some even more than once. China's current President Xi Jinping is no exception. In fact, given the deep esteem with which reform era CPC leadership has been embracing Henry Kissinger, the general wisdom in Beijing is President Xi has horned his diplomatic skills by learning well his (Kissinger's) oft-quoted aphorism "you don't go into negotiations unless your chances of success are 85 percent." Kissinger had first met with Xi in 2007, when Xi, as the party secretary in Shanghai, had received the most frequent foreign visitor to China on a visit to the city. When asked for his assessment of the party's new general secretary within days of the 18th party congress in November 2012 by the Wall Street Journal, Kissinger had said "Xi Jinping is a strong leader capable of rising up to any challenge."
In the past four decades of Kissinger-CPC bonhomie, the first decade thanks to Cold War passed off rather smoothly and uneventfully. The second decade ushered in with perhaps the first most serious test for both Kissinger as well as for the US-China relations since the unfreezing of the bilateral ties by Nixon-Kissinger pair in the early 1970s. In June 1989, the CPC rulers used brutal force to crush peaceful student demonstrators at the Tiananmen Square and launched nationwide crackdown on suspected dissidents. Though criticized by the US political elite for "Kowtowing to Beijing" for defending the CPC authorities by saying "a crackdown was inevitable," Kissinger did influence the Bush administration in imposing comparatively mild sanctions while deflecting congressional pressure for tougher action.
In third and fourth decades respectively, unlike during the first two stages, ideology gradually regained initiative over geopolitics in influencing the bilateral relationship. There are mainly two factors for this. First, from 1979 to the end of the last century, China was relatively weaker than the United States both economically and in military technology. Following China's rapid economic growth beginning late 1990s and at the turn of the twenty-first century, a section in the US political elite became apprehensive of China's assertive and highly competitive stance. These concerns soon gave birth to the "China threat theory" which Beijing unsuccessfully tried to pass off as "China's peaceful rise."
The second factor has much to do with the world financial crisis in 2008 which resulted in the beginning of decline of the US economy on the one hand, and the unfolding of the seemingly evident intent of the CPC leadership to "eventually displace the US" and "re-establishing their own country as the pre-eminent power in East Asia." In other words, with Cold War and the Soviet Union both long gone, and China perceived as threatening to soon replace America as the world's number one economy, the communist rulers in Beijing were under no illusion that the ideologically hostile US was plotting "color revolution" to replace the CPC with democratically elected leaders in the People's Republic.
The chilling of US-China bilateral relations during the first year of Obama presidency itself, with China replacing Japan to become the world's second largest economy in 2010 and further hardening of the US stance towards China, and finally the US "pivot to Asia" strategy introduced by the Secretary of State Hilary Clinton – all these were perceived by Beijing as the US "creating political framework for a confrontation with China in order to maintain the global hegemony of American dominance." Even Kissinger was very much aware of the changing stance in Beijing, as is reflected from what he wrote in On China: "China would try to push American power as far away from its borders as it could, circumscribe the scope of American naval power, and reduce America's weight in international diplomacy."
Interestingly, although the most frequent US visitor to China has continued to visit China ever more frequently during the past decade, given the changing nature of polity in both the US and in China – especially the increasing "rivalry" under the Trump administration, it is not incorrect to conclude the Kissinger magic has gradually faded away from the bilateral relationship. It is least surprising therefore last Friday, when the "old friend of China" warned both Beijing and Washington in a speech at McCain Institute's Sedona Forum in France, that their escalating tensions were leading the world towards Armageddon-like clash, the opinionated, vocal Chinese social media reacted with caution. "Kissinger used the so-called end of the world argument to threaten and intimidate China in order to accept and obey the hegemonic order by the United States," a blogger responded.
A commentary in Chinese last week pointed out, ever since Trump launched "all out political war" against China, Kissinger has been in subtle and cunning way warning China to "cooperate" with Washington. The signed article entitled "Kissinger Continues to Scare the Chinese People" stated: "For the past two years or more, Kissinger has been repeatedly saying China must continue to compromise and obey the US hegemony and US-led global order. Otherwise, China will face the danger of World War I-like situation."
To sum up, while calling Kissinger's veiled threat a bluff, a reader posted in the chat room of guancha.cn – one of China's most widely read online Chinese language news platform: the old man is a veteran who, more than anyone in China, has interacted with most number of China's founding leaders. It is therefore his responsibility to explain to the world why most American politicians have failed to co-evolve with China's leaders, Chinese government and with Chinese people? Why has America relentlessly carried on slandering China? Why America has been consistently accusing, vilifying and provoking China? Mr. Kissinger, please answer. Thank you."
Post COVID-19, Can China Emerge as the New Global Power?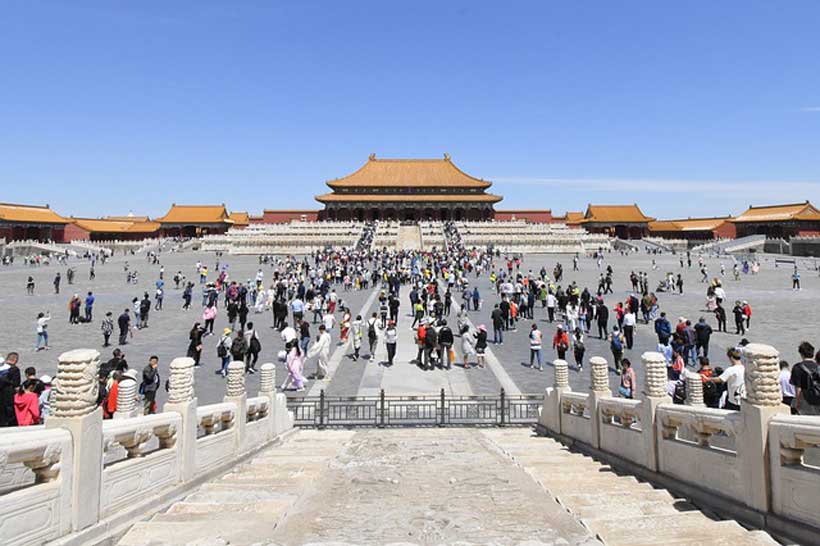 Authors:Makam Khan Daim and Mohammed Seid Ahmed*
There are many unknowns about the virus and that makes it incredibly challenging for every government to wage war against the common enemy. The politically divided United States was not ready for a crisis like such and is already going through a deep political division that is deviating the superpower's attention from leading the world. The United has already left multiple multilateral agreements and organizations that it helped create in the first place Trump administration was running the nation without any clear policy goals. Trump's administration was retreating from world leadership but at the same time reluctant to give up its position as a global superpower. Though the policies of the administration are pulling the US back from years of progress as a global leader. As the world waits for the US leadership in the outbreak of the virus, the administration and supporters downplayed the harsh nature of the virus. The repercussions of failing to contain the virus at an early stage have put the US as the leader in infections and death toll above all the affected countries around the world.
The previous US administration chose to engage in a war of words with China rather than undertakin­g measures to contain the virus at home and be an example to the world. On the other hand, the Asian nations have taken "draconian" measures in the American eyes but were successful in containing the virus more than any country in the world. China's has 102,517 cases with 4846 death, the numbers might be disputable for some, however, figures from democratic countries like South Korea and Japan revealed that the Asian nation has successfully contained the spread of the virus. As of May 2nd, 2021, Japan has 82, 425 with just 1493 deaths, Korea has 123,240 cases with just 1833 deaths according to the latest data compiled by the John Hopkins University of Medicine, coronavirus task force. The US on the other hand, in the same timeframe, has registered a staggering 32,392,667infection cases and 576,722 deaths. Although Chinese figures are disputable the recent reopening of all cities and provinces, indicates that the virus is contained, and things are going back to normalcy.
Power is shifting to the East as many political scientists predicted and China as an Asian superpower is in the final stage of preparations to take the role of global leadership. India is the other Asian nation that can contest China, but India's domestic issues, its relatively weaker economy, and the ever-growing population have been a challenge for the subcontinent to be a serious contestant for China's activities in a global scale. In fighting this pandemic, the US has missed another opportunity to lead the world and take responsibility as a superpower. The administration's adherence to the outdated protectionist policies, that is harming American workers, let alone leading the world in the fight against COVID-19, Trump's denial of the reality and his enablers within the government put the nation in harm's way and has culminated in the death of thousands of Americans.
New Zealand has come out of the battle against COVID-19 as a winner with its early lockdown and strict measures with the extraordinary leadership of Prime Minister Jacinda Arden and her administration. The European nations Italy, Spain, France, and Germany that have been hit hard with the virus are getting a sigh of relief after their worst at the beginning of the outbreak. Their large size aging population have become the victim of the virus, with a series of lockdown and extreme measures they have finally managed to mitigate the likelihood of more deaths related to the virus. Africa to the surprise of lots of people is the last continent that has started to see new cases. Africa's young population under the age of 35 that makes up over 60 percent of the continent's population could have worked in favor of Africans because of the viruses' nature to attack mostly immune compromised and aged population. Nonetheless, the recent increase in testing for instance in Ethiopia is revealing hundreds of cases every day. Now, Ethiopia is reporting 258,062, with just 3709 deaths related to the virus. South Africa and Egypt are among the worst hit countries from Africa, in which the former has reported 1,582,842 cases and 54406 deaths, and the latter reported 228,548 cases with over 43,402 deaths respectively. Although, the death of a single person is painful, with all the indications and data available Africa is surviving this outbreak with fewer casualties. If whether this could be attributed to the nature of the virus or African government's measures is remained to be seen in further researches and reports in the foreseeable future.
The problems that Africa could face if the infection rate increases drastically are dire, given the continent's record in poor healthcare infrastructure, scarce of ventilators, hospital beds, small size healthcare professionals in relative to the population size. Developed countries with advanced technology and healthcare system in place have not been able to cope up with the patients' demand and has been extremely challenging for the government and professionals to fight the virus. It is no brainer the challenges that Africans could face without the infrastructure. Nonetheless, while all the traditional global powers closed their doors and were fighting the pandemic, there is one rising superpower who has emerged to play the global leadership role in the fight with the virus. China has emerged not only as the hotbed for the virus but as a global power who is using the pandemic to project its soft power around the globe and play the role of the so-called "responsible power".
In conclusion, China would be the winner in this epidemic, because of the measures it took and its quasi-leadership in fighting this pandemic using its soft power. It has already lifted the ban in Wuhan and now things are slowly going back to normal ahead of many other countries, which is beneficial for China to survive the economic fallout. Economists are predicting a global recession following COVID-19, but even if that is the case China will not be the biggest loser, United States, Europe, and the rest of the world are. One thing we all learn from this pandemic is that because of our intertwined interests and living by each other there is nothing that the world could achieve today without the cooperation and collective actions. Time will answer the question that will the United States take the lesson, embrace multilateralism again, and get back to lead?
*Mohammed Seid Ahmed, Freelancer(M.Phil International Relations at Zhejiang University, currently based in California, the US)Mohemmed can be reached at mahmedseid89[at]outlook.com