World Bank Supports Madagascar's Investment in Human Capital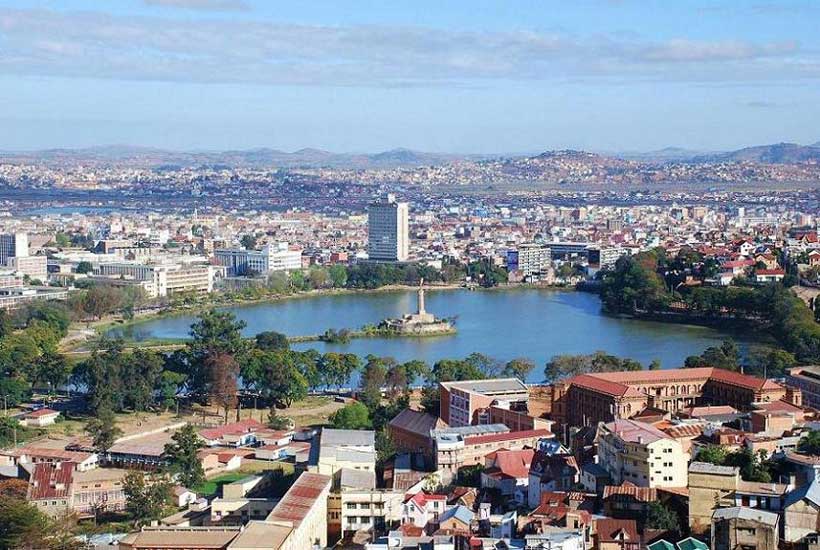 The World Bank Board of Executive Directors approved today a $100 million development policy operation to support the Government of Madagascar's investment in human capital. The operation will help improve human resources in health and education, enhance the availability and predictability of financial resources in the social sectors and strengthen legal protections for women and children. This is the first in a series of two operations.
According to the Human Capital Index (HCI), a child born in Madagascar today will be 37 percent as productive when she grows up as she could be if she enjoyed complete education and full health. Between 2012 and 2017, Madagascar's HCI decreased from 0.39 to 0.37, placing it below regional and income group averages. Children in Madagascar can expect to complete 7.5 years of schooling by age 18, reduced to 4.2 years when adjusted for quality of learning. Globally, Madagascar has the fourth highest rate of stunting among children under five (42 percent). Moreover, Madagascar's nascent, under-financed social protection system reaches only 5 percent of the extreme poor.
"Madagascar's strongest asset is its people. The government has expressed a strong willingness to advance reforms to invest more in its human capital through the Emergence Plan of Madagascar", said Marie-Chantal Uwanyiligira, Country Manager for Madagascar. "This operation seeks to support the government in this endeavor in order to reverse alarming trends in poverty and human capital development."
The operation is structured around three pillars critical to improving the human capital of Malagasies: (i) better qualified, distributed, and performing human resources in education and health sectors, (ii) more transparent and predictable investments in human capital; and (iii) stronger legal frameworks for the protection of women and children. Standards for the teaching profession have been approved while quality control measures in the recruitment of community teachers have been rolled out. Regulation and quality control mechanisms of pre-service training of health workers will also be strengthened.
A single window of entry into the public service has been created for better management of human resources throughout the public service, resulting in a streamlined system to efficiently deploy staff where they are most needed. This operation will also seek to make new and existing resources in the social sectors more predictable and transparent. This includes expanding the coverage of the social safety nets by 30,000 households, and rendering budget execution more transparent, along the principles of Open Data Budgeting. It will also help strengthen the legal frameworks for better protection of children and advancing gender equality.
"The two elements most critical for schools and clinics in Madagascar are their human resources, and the financial resources with which they operate", says Peter Holland, Task Team Leader for this operation. "The Government has launched important reforms in deciding who gets to be a teacher, and how medical professionals are trained. These are important first steps to investing in Madagascar's human capital of tomorrow."
EU clears way for the EU Digital COVID Certificate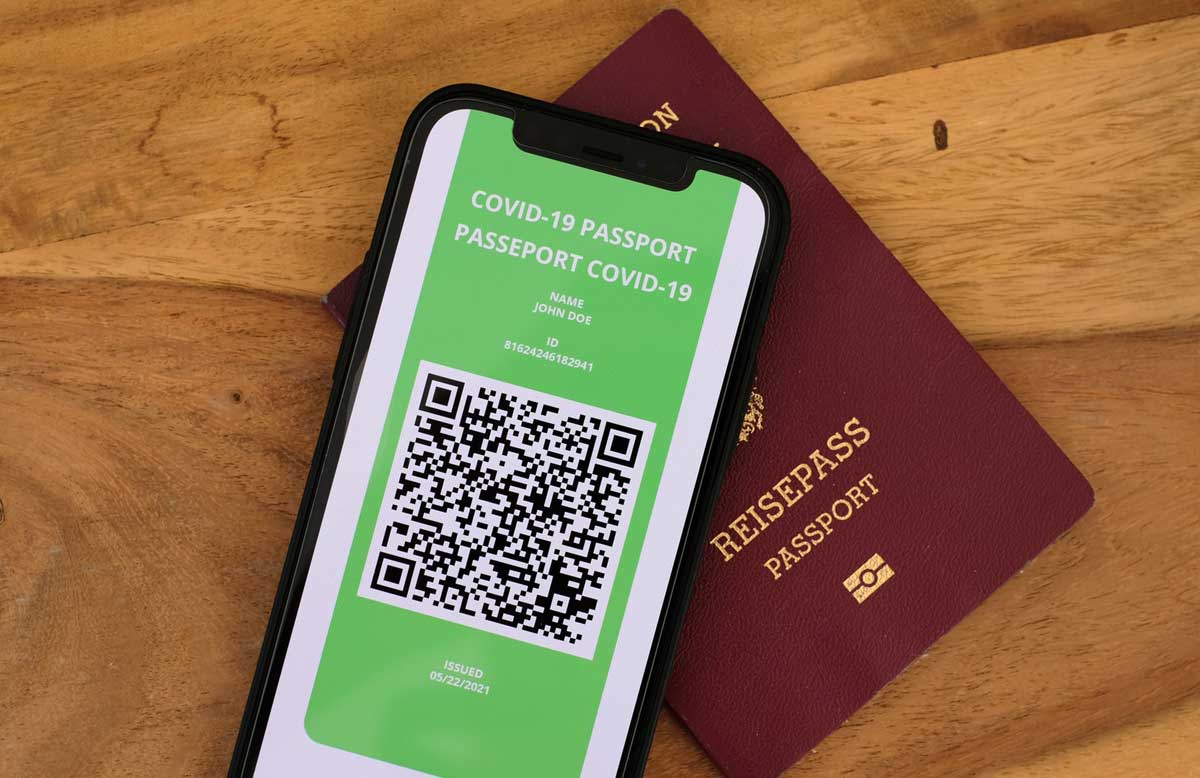 Today, the Presidents of the three EU institutions, the European Parliament, the Council of the EU and the European Commission attended the official signing ceremony for the Regulation on the EU Digital COVID Certificate, marking the end of the legislative process. On this occasion Presidents David Sassoli and Ursula von der Leyen and Prime Minister António Costa said:
"The EU Digital COVID Certificate is a symbol of what Europe stands for. Of a Europe that does not falter when put to the test. A Europe that unites and grows when faced with challenges. Our Union showed again that we work best when we work together. The EU Digital COVID Certificate Regulation was agreed between our institutions in the record time of 62 days. While we worked through the legislative process, we also built the technical backbone of the system, the EU gateway, which is live since 1 June.
We can be proud of this great achievement. The Europe that we all know and that we all want back is a Europe without barriers. The EU Certificate will again enable citizens to enjoy this most tangible and cherished of EU rights – the right to free movement. Signed into law today, it will enable us to travel more safely this summer. Today we reaffirm together that an open Europe prevails."
EU Digital COVID Certificate
The aim of the EU Digital COVID Certificate is to facilitate safe and free movement inside the EU during the COVID-19 pandemic. All Europeans have the right to free movement, also without the certificate, but the certificate will facilitate travel, exempting holders from restrictions like quarantine.
The EU Digital COVID Certificate will be accessible for everyone and it will:
cover COVID-19 vaccination, test and recovery;
be free of charge and available in all EU languages;
be available in a digital and paper-based format;
be secure and include a digitally signed QR code;
Member States shall refrain from imposing additional travel restrictions on the holders of an EU Digital COVID Certificate, unless they are necessary and proportionate to safeguard public health.
In addition, the Commission committed to mobilising €100 million under the Emergency Support Instrument to support Member States in providing affordable tests.
The Regulation will apply for 12 months as of 1 July 2021.
Background
On 17 March 2021, the European Commission presented a proposal to create an EU COVID Certificate to facilitate the safe free movement of citizens within the EU during the pandemic. On 20 May, co-legislators reached a provisional agreement. On 1 June, the technical backbone of the systems, the EU gateway, went live. The gateway allows the verification of the security features contained in the QR codes.
Following the official signature today, the Regulation will enter into application on 1 July, with a phasing-in period of six weeks for the issuance of certificates for those Member States that need additional time.
13 Member States have already started to issue EU Digital COVID Certificates.
Landmark G7 agreement pledges 870 million COVID-19 vaccine doses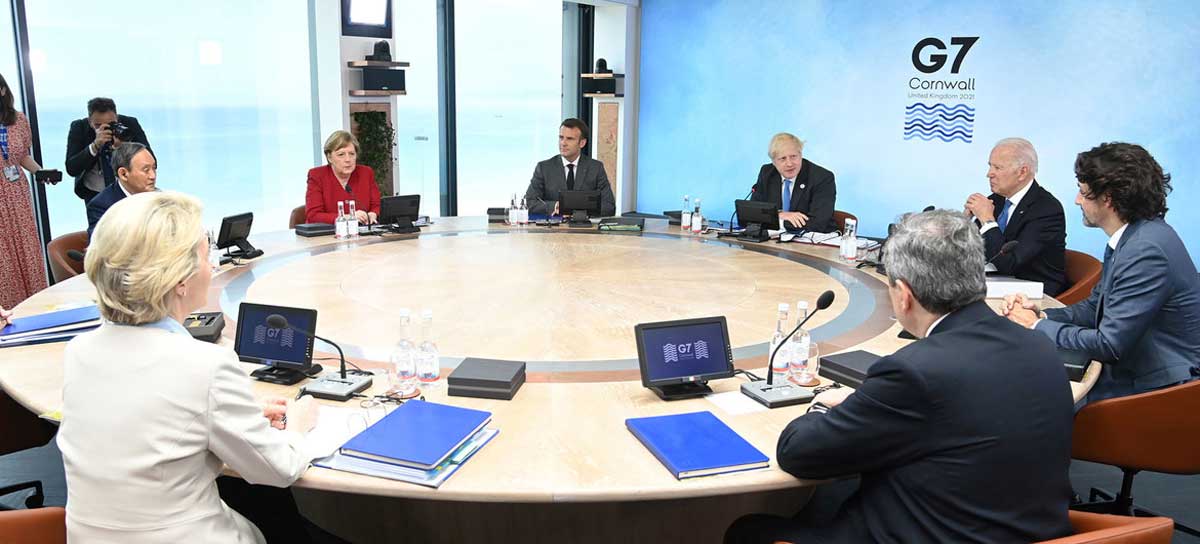 A senior UN official welcomed on Sunday, the Group of Seven (G7) leading industrialized nations' commitment to immediately share at least 870 million doses of COVID-19 vaccines, supporting global access and helping to end the acute phase of the pandemic.
"Equitable access to COVID-19 vaccines represents the clearest pathway out of this pandemic for all of us — children included, and commitments announced by G7 members…are an important step in this direction", the Executive Director of the UN Children's Fund (UNICEF), Henrietta Fore, said in a statement.
Building on the momentum of the G20 Global Health Summit and the Gavi COVAX AMC Summit, in a landmark agreement at the G7 Summit – underway in Cornwall, United Kingdom – the global leaders made the pledge, with the aim of delivering at least half by the end of 2021
Secretary-General António Guterres had previously said that despite "unequal and very unfair" access to inoculations, "it is in the interest of everybody that everybody gets vaccinated sooner rather than later".
The G-7 leaders also reaffirmed their support for the UN-led equitable vaccine distribution initiative COVAX, calling it "the primary route for providing vaccines to the poorest countries".
Prompt action, please
The COVAX alliance, meanwhile, welcomed the G7's commitment, including their continued support for exporting in significant proportions and for promoting voluntary licensing and not-for-profit global production.
The partners look forward to "seeing doses flowing to countries" as soon as possible.
COVAX will work with the G7 and other countries that have stepped up to share doses as rapidly and equitably as possible to help address short-term supply constraints currently impacting the global response to COVID-19 and minimize the prospect of future deadly variants.
"We have reached a grim milestone in this pandemic: There are already more dead from COVID-19 in 2021 than in all of last year", lamented Ms. Fore. "Without urgent action, this devastation will continue".
Aligning interests
Noting the need for a "ramp up", in both the amount and pace of supply, the top UNICEF official attested that when it comes to ending the COVID-19 pandemic, "our best interests and our best natures align. This crisis will not be over until it is over for everyone."
The Director General of the World Health Organization (WHO), Tedros Adhanom Ghebreyesus, underscored that many countries are facing a surge in cases, without vaccines.
"We are in the race of our lives, but it's not a fair race, and most countries have barely left the starting line", he said.
While grateful for the generous announcements of vaccine donations, he stressed, that "we need more, and we need them faster".
Time of the essence
As many high-income countries begin to contemplate post-vaccination life, the future in low-income countries appears quite bleak.
"We are particularly worried about the surges in South America, Asia and Africa", said the UNICEF chief.
Moreover, as the pandemic rages, the virus mutates and produces new variants that could potentially threaten the vaccinated and unvaccinated alike.
"Donating doses now is smart policy that speaks to our collective best interests", she continued, adding that in addition to vaccine pledges, "distribution and readiness need clear timelines" as to when they will be available, particularly in countries with poor health infrastructure.
"The COVID-19 pandemic has upended the lives of children, affecting every aspect of their lives: their health, education, protection and future prosperity. Now, more than ever, what we do today will have significant and lasting impact on our collective tomorrows. There is no time to waste", she concluded.
Explanations
The G7 is made up of Canada, France, Germany, Japan, Italy, UK and United States.
COVAX was set up by WHO, GAVI the vaccine alliance and the Coalition for Epidemic Preparedness Innovations (CEPI). It is part of the Access to COVID-19 Tools (ACT) Accelerator to equitably provide COVID-19 diagnostics, treatments and vaccines to all people globally, regardless of their wealth.
Kenya Receives $750 million Boost for COVID-19 Recovery Efforts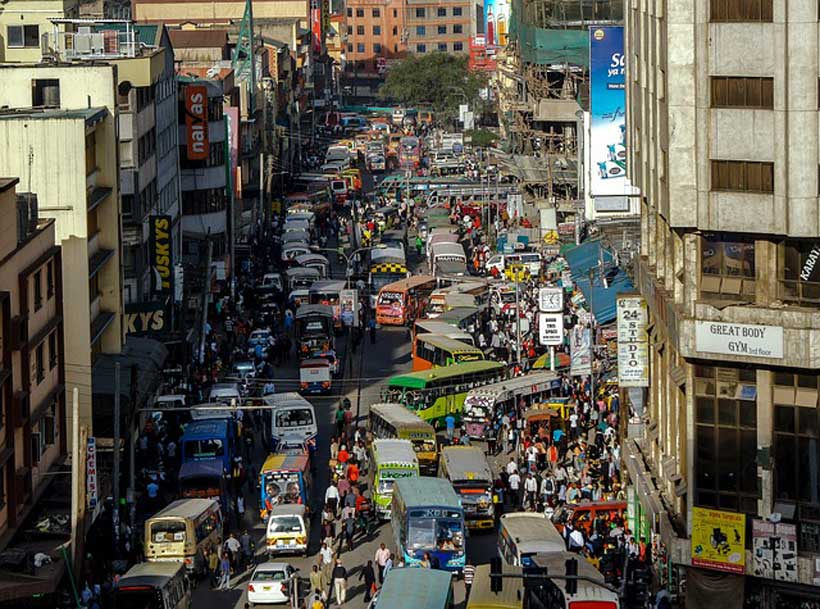 To reinforce Kenya's resilient, inclusive and green economic recovery from the COVID-19 crisis, the World Bank approved $750 million in development policy financing to support policy reforms that will strengthen transparency and accountability in public procurement and promote efficient public investment spending.
This development policy operation supports measures to improve medium-term fiscal and debt sustainability through greater transparency and efficiency in government spending, building on ongoing World Bank support to enhance public finance management systems. The operation provides for the establishment of an electronic procurement platform for the public sector that seeks to make government purchases of goods and services transparent. This will help increase accountability in public spending and reduce opportunities for corruption. The support also strengthens public investment management by seeking cost-savings and applying rigorous selection and monitoring and evaluation criteria to all projects. Both measures are expected to yield fiscal savings of up to $2.6 billion.
"The operation prioritizes reforms in hard hit sectors, such as healthcare, education, and energy, which have been made urgent by the impacts of the COVID-19 crisis," said Keith Hansen, World Bank Country Director for Kenya. "In recognition of the severity of the crisis and need for a comprehensive response, we are supporting the government's post-COVID-19 Economic Recovery Strategy, which is designed to mitigate the adverse socioeconomic effects of the pandemic and accelerate economic recovery and attain higher and sustained economic growth."
The policy operation also prioritizes energy sector reforms to improve electricity access and ensure that Kenyans benefit from least-cost, clean energy sources. Further, the new policy framework will help strengthen Kenya Power and Lighting Company's (KPLC's) finances with a new competitive pricing regime.
Kenyans will also benefit from better healthcare and disease prevention, especially for the poorest and most vulnerable households, through National Hospital Insurance Fund (NHIF) governance reforms and the establishment of the Kenya Center for Disease Control (KCDC) to strengthen disease prevention, detection, and response. Reforms will further seek to provide Kenyans with more equitable access to higher education, through a performance-based funding method to reduce the imbalances and inefficiencies created by the existing funding model for universities.
"Stabilizing the debt trajectory and reducing high debt costs is a top priority," said Alex Sienaert, Senior Economist and Task Team Leader, World Bank Kenya. "This policy operation supports measures to reduce the budget deficit over time, such as by making public spending more efficient, whilst minimizing debt costs by helping to meet the government's current financing requirements on concessional terms."
DPOs are used by the World Bank to support a country's policy and institutional reform agenda to help to accelerate inclusive growth and poverty reduction. The negative impacts of the COVID-19 crisis have made reforms that improve governance and service delivery, including those covered by this operation for Kenya, even more critical because they create better conditions for Kenya to inclusively and sustainably recover from it. Financing provided by the World Bank is offered on concessional terms, making it significantly lower than commercial loans. The total annual interest and service cost of the Kenya DPO is 3.1%.
* The World Bank's International Development Association (IDA), established in 1960, helps the world's poorest countries by providing grants and low to zero-interest loans for projects and programs that boost economic growth, reduce poverty, and improve poor people's lives. IDA is one of the largest sources of assistance for the world's 76 poorest countries, 39 of which are in Africa. Resources from IDA bring positive change to the 1.6 billion people who live in IDA countries. Since 1960, IDA has supported development work in 113 countries. Annual commitments have averaged about $21 billion over the last three years, with about 61 percent going to Africa.