OECD updates G20 summit on outlook for global economy
Efforts to contain virus and save lives should be intensified, and governments should plan stronger, more coordinated measures to absorb growing economic blow
Increasingly stringent containment measures needed to slow the spread of the Coronavirus (Covid-19) will necessarily lead to significant short-term declines in GDP for many major economies, according to new OECD projections.
OECD Secretary-General Angel Gurría, in preparation to the G20 Virtual Summit that took place yesterday, unveiled the latest OECD estimates showing that the lockdown will directly affect sectors amounting to up to one third of GDP in the major economies. For each month of containment, there will be a loss of 2 percentage points in annual GDP growth. The tourism sector alone faces an output decrease as high as 70%. Many economies will fall into recession. This is unavoidable, as we need to continue fighting the pandemic, while at the same time putting all the efforts to be able to restore economic normality as fast as possible.
‌"The high costs that public health measures are imposing today are necessary to avoid much more tragic consequences and even worse impact on our economies tomorrow," Mr Gurría said. "Millions of deaths and collapsed health care systems will decimate us financially and as a society, so slowing this epidemic and saving human lives must be governments' first priority.
"Our analysis further underpins the need for sharper action to absorb the shock, and a more coordinated response by governments to maintain a lifeline to people and a private sector that will emerge in a very fragile state when the health crisis is past."
Mr. Gurría welcomed the outcome of the G20 Virtual Summit, hosted by the Saudi Presidency, and the resolve shown by the G20 members to use all ammunition to support people and SME's. In his statement, Mr Gurría built on his recent call for a "global Marshall Plan" to counteract the pandemic's effects. To "inoculate" economies to current and future shocks, he urged the G20 Leaders to act immediately, to:
Recapitalise health and epidemiological systems;
Mobilise all macroeconomic levers: monetary, fiscal, and structural policies;
Lift existing trade restrictions especially on much needed medical supplies;
Provide support to vulnerable developing and low income countries;
Share and implement best practices to support workers and all individuals, employed and unemployed – particularly the most vulnerable;
Keep businesses afloat, particularly small and medium-sized firms, with special support packages in hardest hit sectors such as tourism.
Mr Gurría stressed that the implications for annual GDP growth will ultimately depend on many factors, including the magnitude and duration of national shutdowns, the extent of reduced demand for goods and services in other parts of the economy and the speed at which significant fiscal and monetary support takes effect.
In all economies, the majority of this impact comes from the hit to output in retail and wholesale trade, and in professional and real estate services. There are notable cross-country differences in some sectors, with closures of transport manufacturing relatively important in some countries, while the decline in tourist and leisure activities is relatively important in others.

The impact effect of business closures could result in reductions of 15% or more in the level of output throughout the advanced economies and major emerging-market economies. In the median economy, output would decline by 25%.
Variations in the impact effect across economies reflect differences in the composition of output. Many countries in which tourism is relatively important could potentially be affected more severely by shutdowns and limitations on travel. At the other extreme, countries with relatively sizeable agricultural and mining sectors, including oil production, may experience smaller initial effects from containment measures, although output will be subsequently hit by reduced global commodity demand.
There will also be some variation in the timing of the initial impact on output across economies, reflecting differences in the timing and degree of containment measures. In China, the peak adverse impact on output is already past, with some shutdown measures now being eased.
The OECD has committed its expertise to support governments in developing effective policies in any sector necessary to slow the pandemic's spread and blunt its economic and societal effects – from health, taxes, labour and employment to SME's, education, science and technology, trade and investment and more. Through its brand-new platform launched in response to the crisis, OECD provides timely data, analysis, advice and solutions as well as information on policy responses in countries around the world.
ADB Becomes Observer for the Network for Greening the Financial System
The Asian Development Bank (ADB) joined the Central Banks and Supervisors Network for Greening the Financial System (NGFS) as an observer on 23 June.
NGFS, launched at the Paris One Planet Summit on 12 December 2017, is a group of central banks and supervisors willing to share best practices and contribute to the development of environment and climate risk management in the financial sector, while mobilizing mainstream finance to support the transition toward a sustainable economy.
"NGFS is a valuable network to share ADB's approaches and experience in addressing climate risk management in the financial sector," said ADB Chief Economist Yasuyuki Sawada. "We look forward to learning from and contributing to the network as we continue our pursuit of a more green and sustainable future."
"ADB's operational experience in implementing climate finance targets as well as its expertise in mobilizing innovative finance to support the transition of emerging Asian countries into sustainable economies will be of great value in supporting the work of NGFS," said NGFS Chair Frank Elderson.
ADB joins the ranks of the World Bank, the International Finance Corporation, the International Monetary Fund, and the Organisation for Economic Co-operation and Development as NGFS observers.
ADB's inclusion to the NGFS is aligned with the goals in its corporate strategy, the Strategy 2030, particularly in tackling climate change, building climate and disaster resilience, and enhancing environmental sustainability; fostering regional cooperation and integration; and strengthening governance and institutional capacity.
Member States need to do more to ensure the good functioning of the EU Single Market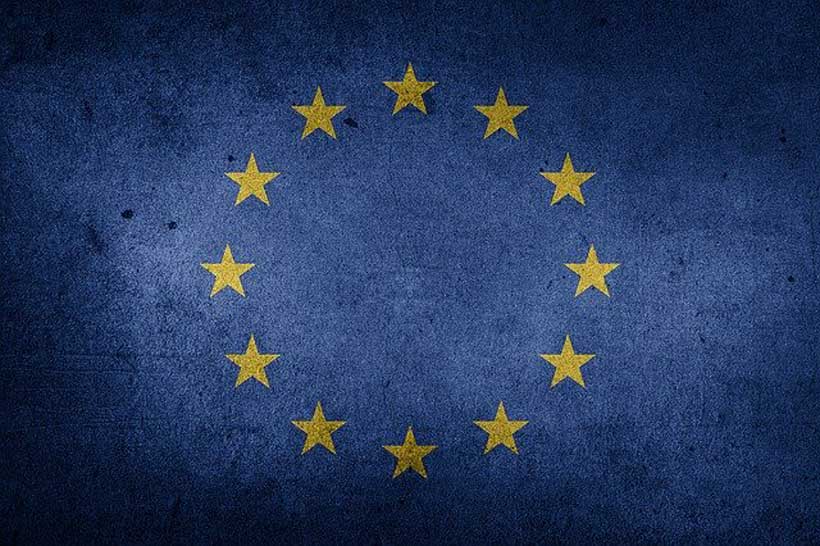 Commission is publishing the Single Market Scoreboard 2020, which shows that despite improvements in certain areas, Member States need to do more to ensure the proper functioning of the Single Market. As experienced during the coronavirus crisis, a well-functioning single market is crucial for ensuring the free movement of supplies across the EU and vital for the swift recovery of the EU economy. The results of this year's Scoreboard, which is available as an online tool, highlight the importance of the renewed focus on implementation and enforcement outlined by the Commission's Enforcement Action Plan adopted in March 2020. Above all, a fully functioning single market needs a partnership between the Commission and the Member States. The newly created Single Market Enforcement Task Force will be one of the key tools to foster such a collaborative approach between Commission and Member States.
The Single Market Scoreboard provides a detailed overview of how EU single market rules were applied in the European Economic Area (EEA) in 2019. It evaluates how Member States have performed as regards market openness, governance tools as well as in specific policy areas, based on a number of selected indicators. The findings are presented in the form of a "traffic light" chart, by attributing red (below average), yellow (average) and green (above average) cards.
In comparison to the previous year, this year's Scoreboard notes a steady situation in most Member States, but observes a small decline in overall performance. In total, the Scoreboard awarded 158 green cards (153 in 2018), 107 yellow cards (137 in 2018) and 59 red cards (59 in 2018). The best performing countries in 2019 were Latvia, Cyprus, Denmark, Estonia, Finland, and Slovakia, while least improvements were observed in Spain, Italy, France and Austria.
Other key findings of the 2020 Single Market Scoreboard include:
Uneven enforcement of single market rules: while Member States significantly improved the transposition of EU legislation, the number of infringement procedures has grown, partly due to incompletely or incorrectly transposed EU legislation. The Scoreboard notes a particular improvement in the enforcement of consumer-related legislation, thanks to the strong coordinating role of the European Commission and the European Consumer Centres Network.
Expanded administrative cooperation among Member States: the use of the Internal Market Information system (IMI), which supports Member States' administrative cooperation in 16 policy and legal areas, has increased by 52% and now covers 59 cross-border administrative procedures.
Steady increase in use of tools helping citizens and businesses benefit from the single market: the number of citizens using Your Europe information portal and the Your Europe Advice services has drastically increased (+48% for Your Europe with 35 million visits and +52% for Your Europe Advice with 35 thousand enquires). The caseload of SOLVIT, an informal problem-solving tool, increased by 4% overall.
More work needed in specific policy areas: further improvements are needed to ensure the free movement of professionals, especially to ensure more decisions recognising professional qualifications. The public procurement performance of Member States continues to be uneven, in particular as regards contracts awarded to single bidders.
Background
The Single Market Scoreboard is an online tool, which aims to monitor the performance of the Member States by using clear indicators, with the objective to improve the functioning of the Single Market.
In particular, the annual Single Market Scoreboard evaluates how Member States:
implement EU rules;
create open and integrated markets (e.g. public procurement, trade in goods and services);
handle administrative issues concerning foreign workers (e.g. professional qualifications);
cooperate and contribute to a number of EU-wide governance tools (e.g. Your Europe portal, SOLVIT, and EURES )
The Single Market Scoreboard evaluates performance in three policy areas, two areas regarding market openness and integration, and 12 governance tools.
Diplomatic Academy Vienna – Marking the 75th anniversary
On the 01 July 2020, the Modern Diplomacy, International Institute IFIMES along with the world's eldest diplomatic school (that of the Diplomatic Academy Wien) and two other partners (Culture for Peace and Academic Journal European Perspectives) organised a conference with over 20 speakers from all around the globe. The event under the name FROM VICTORY DAY TO CORONA DISARRAY: 75 YEARS OF EUROPE'S COLLECTIVE SECURITY AND HUMAN RIGHTS SYSTEM, highly anticipated and successful gathering, was probably one of the very few real events in Europe, past the lockdown.
Among 20-some speakers were: Austrian President (a.D) and current co-chair of the Ban Ki-moon center, Dr. Heinz Fischer; the European Commission Vice-President, MargaritisSchinas; former Secretary-General of the OECD and Canadian Economy minister (under PM Trudeau), Donald J. Johnston; former EU Commissioner and Alpbach Forum President, Dr. Franz Fischler; former OSCE Secretary General and current OSCE High Commissioner on National Minorites, Lamberto Zannier; Austria's most know Human Rights expert, prof. Manfred Nowak; Editor-at-Large of the Washington-based the Hill, Steve Clemons; Secretary General of the Union for the Mediterranean, Nasser Kamel; Dean of the International Anti-corruption Academy Amb. Thomas Stelzer; the longest serving Defence Minister of Austria and current Presidetn of the AIES Institute, Dr. Werner Fasslabend; founder and CEO of the largest university sports platform in Europe, Lawrence Gimeno; Urban futurist, Ian Banerjee; Director of the WIIW Economic Institute, Dr. Mario Holzner, and many more thinkers and practitioners from the UK, Germany, Italy and Australia as well as the leading international organisations from Vienna and beyond.
Media partners were diplomatic magazines of several countries, and the academic partners included over 25 universities from all 5 continents, numerous institutes and 2 international organisations. A day-long event was also Live-streamed, that enabled (digital) audiences from Chile to Far East and from Canada to Australia to be engaged with panellists and attendees in the plenary and via zoom.
The Conference was arranged with the culinary journey through dishes and drinks of central Europe and closed with the mini concert by the world's best hurdy-gurdy performer, Matthias Loibner and accompanying vocalist, professor of the Music University Vienna, Natasa Mirkovic.
Wishing to make the gathering more meaningful, the four implementing partners along with many participants have decided to turn this event into a lasting process. It is tentatively named – Vienna Process: Common Future – One Europe. This initiative was largely welcomed as the right foundational step towards a longer-term projection that seeks to establish a permanent forum of periodic gatherings as a space for reflection on the common future by guarding the fundamentals of our European past.
As stated in the closing statement: "past the Brexit the EU Europe becomes smaller and more fragile, while the non-EU Europe grows more detached and disenfranchised". A clear intent of the organisers and participants is to reverse that trend.
To this end, the partners have already announced the follow up conference in Geneva for early October, to honour the 75th anniversary of the San Francisco Summit. Similar call for a conference comes from Barcelona, Spain which was a birthplace of the EU's Barcelona Process on the strategic Euro-MED dialogue.