ADB Needs to Scale Up Support to Sustainable Urban Transport Solutions
The Asian Development Bank's (ADB) support to Asia and the Pacific's transport sector has helped improve domestic connectivity and economic efficiency in the region, says a report released by ADB's Independent Evaluation Department (IED).
ADB Support for Transport, released today, assesses the performance and results of ADB's support for this sector during 2010–2018. Transport sector—which covers road, urban transport, rail, and other subsectors such as air, multimodal logistics, transportation policies and institutional development, and water transport—is one of ADB's largest portfolios, constituting almost a third of its current total lending. During the evaluation period, ADB's support for the sector totaled $38.2 billion. Of this, nonurban road constituted $26.4 billion (69%), urban transport at $5.9 billion (15.4%), and rail at $3.7 billion (9.6%).
ADB's priority during the evaluation period was financing transport infrastructure, but there was insufficient attention to delivering sustainable transport services such as accessibility, safety, affordability, and environmental impact, says the report. Noticeable positive outcomes of ADB support were enhanced domestic connectivity and lessened travel time. The report highlights the increasing demand for mobility and freight movements in the Asia and Pacific region, requiring quality infrastructure standards and affordable services that are sustainable, safe, and environment friendly.
The strategic directions issued in 2010 to guide ADB's interventions in this sector over the last decade provided initial momentum for increased support to urban transport. While this trend was not maintained, there has been an uptick in 2019. ADB support for railways increased, but urban transport continues to be a high priority for the people of this region. Private vehicle ownership is rapidly outstripping urban road network capacity. Some cities are choking on vehicular carbon emissions and this needs urgent attention. For greater impact in the future, transport sector operational directions need to be discussed at the country level and included in ADB's country partnership strategies
The report observes that for the region to maximize value from existing transport networks, funds to maintain current transport infrastructure will be as important as new investments.
"The cost of maintaining infrastructure is not paid sufficient attention when assessing potential infrastructure investment. For improved sustainability, Asia needs more efforts on maintaining transport infrastructure parallel to new investments," said the Director General of ADB's Independent Evaluation Department Marvin Taylor-Dormond.
ADB estimates the costs of meeting the increased demand for transport infrastructure in Asia and the Pacific to be more than $500 billion a year. However, investments in the sector so far have mainly come from public funds, with only a small share coming from the private sector.
"Public funds alone cannot finance such large amounts. As of now, private sector participation has been limited, but eventually, they would have to step up and increase their investments," said IED Director Nathan Subramaniam. "Removing barriers and constraints and applying innovative approaches is key to attracting private sector investment."
The report recommends that ADB rebalance its focus between transport infrastructure and services and align future sector directional guidance with ADB Strategy 2030, including a clear consideration of the different needs and requirements of its developing member countries in terms of financial support and technical assistance. ADB should further strengthen its efforts to mainstream international agendas, such as climate change, road safety, social sustainability, and regional integration and cooperation by promoting accessible, affordable, safe, and environment friendly transport systems. The report advocates the application of a comprehensive and cross-sectoral approach and usage of all lending modalities available to ADB to achieve these results.
Strengthen Inclusion and Empower the World's Invisible Billion
The World Bank announced today the launch of the second Mission Billion Challenge for innovative solutions to increase inclusion and access to digital platforms such as identification systems. This challenge will crowdsource innovations at a time when countries seek to deliver cash relief to vulnerable persons, such as informal workers affected by the COVID-19 pandemic. The Challenge offers cash prizes totaling US$150,000 for the most promising solutions.
"The challenges countries are facing to mitigate the economic impact of COVID-19 underscore the urgency for action. Innovation that takes into consideration gender equality and different levels of access to technology among vulnerable groups is critical," said World Bank Vice President for Infrastructure Makhtar Diop, "The Mission Billion Challenge is a platform for sourcing solutions that address disparities by helping to ensure identification systems are inclusive of all people."
The Mission Billion Challenge comes at a time of an unprecedented global crisis. The pandemic highlights the importance of platforms (such as foundational IDs, government to person (G2P) payments, and social registries) to quickly scale up or to introduce new social protection programs. In particular, countries with such assets have been able to efficiently make cash transfers to informal workers, migrant workers, and other vulnerable populations who are difficult to identify and not commonly included in social safety nets. The Challenge seeks more solutions to how countries can increase their efforts to reach women and girls, and vulnerable populations—who often lack smartphones, computers and broadband internet access—to prove who they are, remotely with no or minimal in-person interaction, so they can access services and benefits with minimal risks to health.
 "Inclusion must be at the heart of all digital solutions. Vulnerable groups—such as the poor, people living in remote areas, women and girls, migrants and refugees—are more likely to face barriers to accessing and using their IDs. They must have equal access to services, support, and new economic opportunities which having an ID helps create," said World Bank Vice President of Equitable Growth, Finance, and Institutions Ceyla Pazarbasioglu. 
The 2020 Mission Billion Challenge offers a Global Prize for solutions with world-wide application to ensure the inclusivity of ID systems for vulnerable groups, particularly during physical distancing requirements. This year, a new Regional West Africa Prize, will seek innovative solutions that facilitate contributions to social insurance programs, such as pensions and savings accounts, by informal sector workers.
Individuals and organizations with a strong passion for developing innovative solutions are encouraged to apply. Submitted solutions to the Challenge will be reviewed by a group of experts in digital identification, inclusion, and international development. Finalists will be invited to a high-level event to present their solutions in front of distinguished judges around the World Bank Group's Annual Meetings in October 2020.
The Mission Billion Challenge is open. The submission deadline is August 14, 2020. To learn more about the Challenge, visit: http://id4d.worldbank.org/missionbillion.
About the Identification for Development (ID4D) Initiative
The World Bank Group's Identification for Development (ID4D) Initiative helps countries realize the transformational potential of digital identification. ID4D is a cross sectoral initiative that works closely with countries and partners to enable all people to exercise their rights and to access services, including to provide official identification to the estimated 1 billion people currently without one. ID4D has three pillars of activity: country and regional engagement; thought leadership; and global convening and platforms. The ID4D agenda supports the achievement of the World Bank Group's two overarching goals: ending extreme poverty by 2030 and promoting shared prosperity. ID4D is supported by the Bill & Melinda Gates Foundation, the UK Government, the French Government, the Australian Government, and Omidyar Network.
Enabling Europe to lead the green and digital transition
The Commission released today its latest report on the EU's Science, Research and Innovation Performance, through which it analyses how Europe performs in the global context. It highlights the need for research and innovation (R&I) to support sustainable and inclusive growth of companies, regions and countries, making sure that no one is left behind in the quest for strengthening innovation systems, especially in less-developed regions. It also emphasises the importance of ensuring that Europeans have the right skills, in the light of new technological revolutions, as well as the significant role of R&I policy in reinforcing companies' productivity, resulting in jobs and value creation, in a sustainable way. In particular, the 2020 edition of the biennial report presents 11 policy recommendations to support our people, planet and prosperity.
Mariya Gabriel, Commissioner for Innovation, Research, Culture, Education and Youth said: "Research and innovation is at the core of the response to the unprecedented crisis we are facing and can significantly contribute to the economic recovery. The 2020 Science, Research and Innovation Performance report shows how research and innovation are central to bring about the ecological and digital transitions Europe needs. Horizon 2020 and the future Horizon Europe programme play a crucial role in this transformation."
The EU ranks among the top players in scientific production and excellence, for example accounting worldwide for 25% of top-cited scientific publications on the topic of climate and for 27% in the area of bioeconomy. When it comes to patent applications in these two areas, the EU is also leading the way with 24% in climate and 25% in bioeconomy. Yet, more efforts are needed to turn research results into sustainable marketable solutions as well as to build a strong European Research Area and increase the effectiveness of public research systems.And, as digitalisation is transforming R&I,the right policy mix should foster deep-tech and researchers' digital skills, alongside promoting open science and ensuring sufficient investments in high-quality data infrastructures. Horizon Europe, the EU's next research and innovation framework programme, will be a key part in stepping up and steering R&I efforts, through its mission-oriented approach and European partnerships.
Building on the EU's excellence and top performance in science-based research and innovation, the Science, Research and Innovation Performance report presents 11 policy recommendations, grouped around three main pillars:
R&I for a safe and just space for humanity;
R&I for global leadership;
R&I for economic and societal impact.
Together, they pave the way towards R&I delivering on the Sustainable Development Goals and mainstreaming them into EU policies and initiatives that will contribute to a fair, climate-neutral and digital Europe, while at the same time boosting the competitiveness of European businesses and regions.
Background
The Science, Research and Innovation performance of the EU report analyses research and innovation dynamics as well as Europe's performance on science and innovation and their drivers. The Report combines indicator-based macroeconomic analysis with in-depth analytical research to create a narrative that speaks to an audience of both research and innovation as well as economics and finance policymakers and analysts. This is the third edition of the biennial publication by the European Commission's Directorate-General for Research and Innovation.
World Bank: Belarus' Economy Can Face a Severe Shock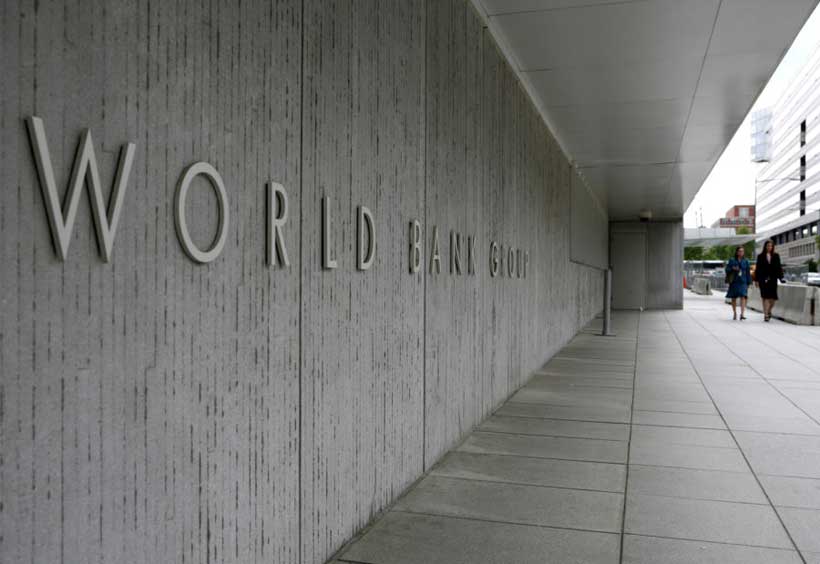 As a small, open, commodity-exporting economy, Belarus is heavily exposed to shocks caused by deep contractions in its main trading partners, the collapse of oil prices, and global financial volatility related to the COVID-19 pandemic, says the World Bank's latest Economic Update for Belarus, released today. Belarus' economy is anticipated to contract by at least 4 percent in 2020 – the largest decline in 25 years – and growth is expected to remain weak in the medium-term.
"The impacts of COVID-19 will be severe for Belarus," said Alex Kremer, World Bank Country Manager for Belarus. "A faster return to normal, however, could be achieved by enabling social distancing to slow the spread of the virus and cash transfers to assist vulnerable households. In addition, policy measures to boost competitiveness and productivity will allow Belarus to take advantage of global trends expected to accelerate after COVID-19. These include the growth of digital services, as well as more opportunities for goods and services, as producers seek to diversify supply chains and relocate manufacturing closer to home."
A Special Topic Note that is part of the Update reviews the experiences of other countries in responding to the pandemic and formulates potential policy measures for Belarus.
"To help mitigate the social and economic impacts of the pandemic, it is critical to strengthen support to the poor and most vulnerable," said Kiryl Haiduk, World Bank Country Economist for Belarus. "In Belarus, this could include increasing the coverage and generosity of means-tested benefits, such as the cash component of the targeted social assistance program (GASP), and increasing unemployment support."
Since the Republic of Belarus joined the World Bank in 1992, lending commitments to the country have totaled $2.1 billion. In addition, the country has received grants of $31 million. The active investment lending portfolio financed by the World Bank in Belarus includes ten projects totaling $1.05 billion.