'Rapid deterioration' in global investment flows as Coronavirus spreads
Foreign direct investment flows are liable to drop by 30 to 40 per cent during 2020, into next year, due to the ongoing COVID-19 pandemic, reflecting a far more severe economic blow that initially projected, the United Nations Conference on Trade and Development (UNCTAD) said on Thursday in its latest Investment Trends Monitor report.
Initial projections were based on data limited to February and expectations that East Asia would bear the brunt of the immediate economic impact – but with the virus spreading worldwide and with many countries in lockdown mode, a far greater shock on supply and demand looks inevitable, it said.
Many unknowns
"Ultimately, the decline will depend on the severity and duration of the pandemic across different regions and countries, and the scope of containment measures that Governments are forced to put into place", it said.
"Importantly, it will also depend on the nature and scale of policy packages that most Governments are now putting together to support their economies", the report added, "which will determine the duration of the recession and the speed of the recovery."
Earnings guidance by companies that make up UNCTAD's Top 100 list of transnational corporations – a bellwether of foreign direct investment trends – confirms a "rapid deterioration of prospects", it said.
Supply chains and sales hit
Fifty-seven per cent of those companies which previously warned that the pandemic would upset their supply chains have since declared that it will drag down sales as well.
On average, the world's top 5,000 multinational enterprises – which account for a significant share of global foreign direct investment – have revised their 2020 earnings estimates by an average of 30 per cent, UNCTAD said, adding that "the trend is likely to continue".
Hardest hit are the energy and basic materials industries, airlines and the automotive industry. However, the number of other sectors that expect to be feel the blow of a global slump in demand is growing rapidly.
"Downward revisions of earnings estimates are now more serious in developed countries, contrary to the situation in early March", UNCTAD said, with average revisions particularly strong in the United States due to the weighting of energy sector multinational enterprises.
Overall, it said, profit guidance from multinationals in developed countries have been revised downwards by 35 per cent since the start of the pandemic, compared to 20 per cent in developing countries. What's more, downward revisions in Europe now exceed those issued in Asia.
Fresh evidence of war crimes committed by all sides in Syrian conflict, probe finds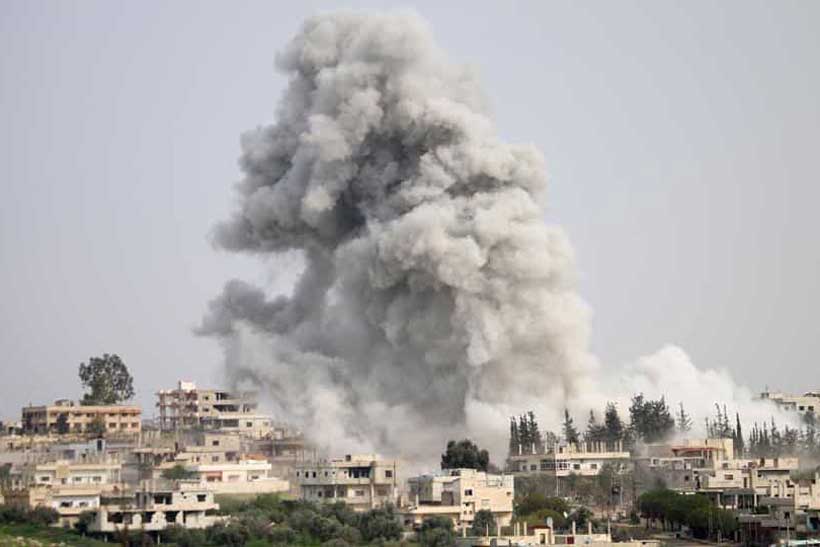 In its latest report, the Commission of Inquiry on Syria highlighted the military campaign launched late last year in Idlib Governorate by pro-Government forces, to retake the last remaining areas under armed groups' control.
'Spreading terror'
The Commissioners also maintained that UN-designated terrorist group Hayat Tahrir al-Sham (HTS) indiscriminately shelled densely populated civilian areas, "spreading terror" in Government-held areas.
"It is completely abhorrent that, after more than nine years, civilians continue to be indiscriminately attacked, or even targeted, while going about their daily lives", said Commission Chair Paulo Pinheiro.
Bombarded while fleeing
"Children were shelled at school, parents were shelled at the market, patients were shelled at the hospital…entire families were bombarded even while fleeing", he continued. "What is clear from the military campaign is that pro-government forces and UN-designated terrorists flagrantly violated the laws of war and the rights of Syrian civilians."
Alongside the Russian air force, Syrian Government troops "carried out air and ground attacks which decimated civilian infrastructure, depopulated towns and villages", killing hundreds of women, men and children, said the commissioners, who report to the Human Rights Council in Geneva.
International law flouted
Numerous locations protected by international law in the country's northwest were destroyed in aerial and ground attacks, some involving cluster munitions, according to their report.
It details how from November 2019 to June this year, 52 attacks by all parties included 17 on hospitals and medical facilities; 14 on schools, 12 on homes and nine on markets.
If proven in court, such acts would amount to the war crimes of launching indiscriminate attacks, and deliberate attacks on protected objects, the investigators maintained.
Mass displacement
Beginning in the second half of December and mid-February, "widespread and indiscriminate" bombardment carried out by pro-government forces on Ma'arrat al-Nu'man and Ariha in Idlib governorate, as well as Atarib and Darat Azza in western Aleppo, led to mass displacement, according to the report.
Civilians had no choice but to flee, the Commissioners said, adding that this may amount to the crimes against humanity of forcible transfer, murder and other inhumane acts.
Detained, tortured, executed
When people fled, HTS terrorists pillaged their homes, the investigators continued, and "as battles waged, they detained, tortured, and executed civilians expressing dissenting opinions, including journalists".
Female media workers were doubly victimized, as the terrorist group continued to discriminate against women and girls, including by denying their freedom of movement.
"Women, men and children that we interviewed faced the ghastly choice of being bombarded or fleeing deeper into HTS-controlled areas where there are rampant abuses of human rights and extremely limited humanitarian assistance", said Commissioner Karen Koning AbuZayd. "The acts by HTS members amount to war crimes."
In an appeal for the nearly one million highly vulnerable civilians displaced by the conflict in Idlib governorate who now face added threat of COVID-19, Commissioner Hanny Megally urged all parties to the conflict to cease attacks on civilians and civilian objects.
"Now more than ever, civilians need sustained and unfettered access to humanitarian assistance which must neither be politicised by Member States nor instrumentalised by parties to the conflict. Pandemics know no borders, neither should life-saving aid," Mr. Megally said, while also urging Member States to pursue accountability for crimes outlined in the report.
The Commission's report is scheduled to be presented on 14 July to the Human Rights Council during its current 44th session.
Illegal trade in fake or faulty COVID-19 products booming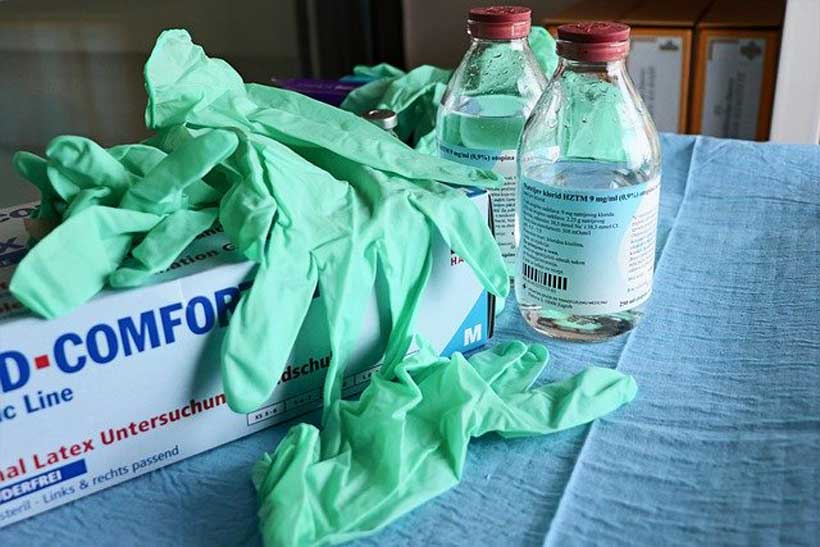 "Health and lives are at risk with criminals exploiting the COVID-19 crisis to cash in on public anxiety and increased demand for PPE and medications", said Ghada Waly, Executive Director of the UN Office on Drugs and Crime (UNODC).
Among its countless other impacts, the coronavirus has further highlighted the shortcomings in regulatory and legal frameworks aimed at preventing the manufacturing and selling of these products, points out the UNODC research brief, entitled "COVID-19-related Trafficking of Medical Products as a Threat to Public Health".
Preying on vulnerabilities
The research reveals that criminal gangs are exploiting both the uncertainties surrounding the coronavirus along with inconsistencies in national regulation regimens.
"Transnational organized crime groups take advantage of gaps in national regulation and oversight to peddle substandard and falsified medical product", explained the UN crime-fighting chief.
The falsification of medical products bears significant risks for public health as products may not properly treat the disease and may facilitate the development of drug resistance.
Criminal groups have also quickly adjusted to the opportunities arising from the COVID-19 pandemic to exploit the vulnerabilities and gaps in the health and criminal justice systems.
Evidence shows that fraud, scams and seizures, involving the manufacture and trafficking of substandard and falsified medical products, have followed the spread of the virus.
In one case, German health authorities contracted two sales companies in Switzerland and Germany to procure €15 million worth of face masks through a cloned website of an apparently legitimate company in Spain.
"We need to help countries increase cooperation to close gaps, build law enforcement and criminal justice capacity, and drive public awareness to keep people safe", Ms. Waly upheld.
Harmonized global approach needed
The pandemic has also highlighted a boom in data-based scams – including phishing, and business email attacks – or the creation of fake corporate websites to fool purchasers.
UNODC's research also predicts that the behaviour of organized criminal groups will gradually change over the course of the pandemic.
When a vaccine is developed, it will likely lead to a shift in focus away from PPE smuggling to trafficking in the vaccine.
Moreover, cyberattacks on critical infrastructure involved in addressing the pandemic are also likely to continue in the form of online scams aimed at health procurement authorities, according to the research.
Strengthening legal frameworks and penalties, and a more harmonized global approach to the criminalization of the manufacture and trafficking of falsified medical products is crucial, as only a common approach will enable effective responses to crimes impacting individuals and public health, the UNODC brief maintains.
At the same time however, preventing, detecting, and responding to medical product-related crime will require people who work in the medical product sector to acquire new or additional skills.
Indonesia and IEA deepen cooperation on electricity and renewables
Indonesian Minister of Energy and Mineral Resources Mr Arifin Tasrif and IEA Executive Director Dr Fatih Birol are pleased to announce the launch of a new joint project on electricity and renewable energy in Indonesia.
The project will focus on optimising the design and implementation of a new flagship scheme to encourage private investment in renewable power sources as well as strategies to enhance renewables integration and power system operation. The work will be carried out in partnership with the Indonesian national power utility PT Perusahaan Listrik Negara (PLN Persero).
This cooperation falls under the Joint Work Programme signed by Dr Birol and Minister Tasrif on the occasion of the IEA's Ministerial Meeting in December 2019. The programme builds on many years of strong collaboration between the IEA and Indonesia across all fuels and all technologies.
The launch of this project comes ahead of the IEA Clean Energy Transitions Summit on 9 July, which will bring together around 40 Ministers and high-level figures from countries representing about 80% of global energy demand.
"The IEA has shown monumental leadership to bring the international community together in an effort to tackle the effects of the Covid-19 pandemic on energy-related issues and to set out a path for sustainable recovery. During these challenging times, I am pleased to note that the IEA is strongly in support of the Ministry's key priorities on power system enhancement and renewables investment. My highest regards and appreciation towards the IEA for their steadfast cooperation and I look forward to closely working together on this matter as we aim to continually progress the transition to clean energy," Minister Tasrif said.
The Indonesian government has sought to tackle the immediate health and economic impacts of the Covid-19 pandemic through a variety of fiscal stimulus and policy measures. Although the energy sector has been severely impacted by the crisis, energy has also been an important part of the government's response. This has included the provision of free or discounted electricity to 33 million of the most vulnerable families in the country.
The energy sector – a key driver of economic growth and dynamism – has a critical role to play in supporting recovery from the Covid-19. Indeed, reflecting this, the Indonesian government has ambitious plans to significantly scale up investments in renewable energy and to enhance the operation of its electricity sector.
As the IEA has highlighted since early in the current crisis, developments in energy markets and ambitious recovery efforts by governments present policymakers with a once-in-a-lifetime window of opportunity to reshape energy systems for decades to come. In doing so, they can put global emissions into structural decline. The IEA Clean Energy Transitions Summit – the key global energy and climate event of the year – aims to support these efforts by bringing together a grand coalition of the world's energy leaders, including Minister Tasrif, to discuss how to take real-world action.
"As the world's fourth most populous country, Indonesia is critical to global energy and an incredibly important member of the IEA Family," Dr Birol said. "We are very happy to be working with Minister Tasrif and his team on this high-profile effort to support Indonesia's ambitious clean energy transition. I look forward to welcoming him at the IEA Summit and hearing him share insights from Indonesia's experience – and views on the best path forward."
The collaboration on electricity and renewables is complemented by cooperation and engagement between the Indonesian Government, PLN and the IEA on a range of energy policy priorities, including electric vehicle regulation, electricity system investment, and ways to reduce energy imports.