Indian DRDO: A Risk In Disguise
At International Aerospace and Defence Exhibition ADEX-2013 in South Korea, India displayed its tactical nuclear missile Pragati, which has been developed by the Defence Research and Development Organization (DRDO). The DRDO authorities on their way back to India, did not load the missile on ship. Instead they left it unguarded and vulnerable at the Incheon port, South Korea, for an entire month. Afterwards, the missile was transported to India in a commercial cargo ship without the safeguards it needed as sensitive military hardware. This is no joke, this is real, an Indian battlefield tactical missile that has the capability to carry a low yield nuclear warhead at a short range was laying unguarded and dangerously exposed.
DRDO authorities did not display a dummy missile intentionally, instead an actual prototype was exhibited to be used for a live firing. Besides, DRDO did not take the responsibility of the logistical handling of the missile, instead it was outsourced to a local shipping company. Now the question is whether it was a major security lapse and breach of international laws, or DRDO intentionally did this to proliferate weapons technology. What happened during that period? Who so ever got access to the missile on that port was kept confidential! The possibility of official involvement in this incident cannot be ignored.
It is not a hidden secret anymore that DRDO and other Indian nuclear organizations have history of illicit nuclear trade and proliferation of missiles technology to other countries, like Libya, North Korea, and Iraq and so on. There is a long list of Indian individuals and entities available in nuclear archives, which are involved in arms race and proliferation.
It is embarrassing that India is a country, which is so poor in security and safety of its strategic weapons along with nuclear program is trying so hard to get into Nuclear Suppliers Group (NSG). Now the mainstreamed nuclear states must realize the Indian ambition behind not signing the NPT and still wanting to be recognized is simply that India will not act responsibly. Instead being a part of the solution, India wants to become a problem for not only the South Asian region but globe as well, by exerting hegemonic designs and military expansion.
India has already taken several actions with regional implications to bully its neighbors and threaten regional peace and stability. For instance, the major incidents of 2017 China-India border standoff and 2019 Balakot aerial combat with Pakistan. There is no point of having such huge military expansion, when one cannot handle it or use it for proliferation or mislead and malign other states to hide its own inabilities. Therefore, Indian DRDO is a risk in disguise, because it cannot assure the secure and safe handling of its own equipment as well as in frustration it is maligning commercial trade between Pakistan and China. This February 2020, DRDO and customs authorities at Deendayal Port, Kandla detained Hong Kong-registered commercial cargo ship Da Cui Yun, bound for Port Qasim in Karachi, Pakistan. They claimed that they obtained intelligence that the ship was carrying a suspicious equipment, which could be used for nuclear missiles.
Indian authorities compelled the ship staff to hand over the equipment stated as an 'industrial dryer' and took it in their custody. Eventually, to save the embarrassment India hid the truth from media. Interestingly, that equipment had nothing to do with military or weapons manufacturing. Instead it was a 'heat treatment furnace' used mainly in the manufacturing of rubber goods, such as, liquid rubber storage tanks and rubber pipes. Both Pakistani and Chinese Foreign Affairs have denied the Indian claims that the equipment was 'Autoclave', which India has alleged was ballistic missile stuff.
India is concerned that Pakistan has emerged as a more responsible nuclear country and India's NSG membership bid is in lumber because of Chinese realistic stance of ratifying NPT condition. Frustrated, Indian authorities have fabricated this incident just to malign Pakistan and China. Indian authorities have made a miscalculated decision. They should realize that such maligning tactics won't help India to divert international community's attention from its illicit nuclear trade and proliferation record. The whole event appears to accuse Pakistan for the illegal trade and nuclear proliferation, while avoiding India's own record on the proliferation of nuclear arms.
This deception shows that the hope of Indian NSG membership has been constantly refused by China and now the Indian frustration has turned to counter-blown false-flag operations in order to undermine growing China-Pakistan co-operation. The international community must stop its material support and technical assistance to India, which has exploited Indian behavior and now India is misleading international community by false flag operations. It will eventually dismantle the peace and stability.
Foreign fighters a 'serious crisis' in Libya
The 20,000 foreign fighters now in Libya represent "a serious crisis" and "a shocking violation of Libyan sovereignty", UN Acting Special Representative Stephanie Williams said on Wednesday, during the latest meeting under the country's political dialogue forum.
Seventy-five people from across the social and political spectrum of Libyan society are taking part in the forum, aimed at establishing a transitional body that will govern the country in the lead-up to elections next year.
"You may believe that these foreigners are here as your guests, but they are now occupying your house. This is a blatant violation of the arms embargo", said Ms. Williams, who also heads the UN Support Mission in Libya (UNSMIL).
"They are pouring weapons into your country, a country which does not need more weapons. They are not in Libya for your interests, they are in Libya for their interests. Dirou balkom (take care). You have now a serious crisis with regard to the foreign presence in your country."
Chaos, ceasefire and dialogue
Following the overthrow of President Muammar Gaddafi in 2011, Libya descended into chaos, resulting in the country being divided between two rival administrations: the Government of National Accord (GNA), based in the west, and the Libyan National Army (LNA), located in the east.
The sides agreed a ceasefire in October in Geneva, after mediation led by Ms. Williams. Provisions included the withdrawal of all military units and armed groups from the frontlines, and the departure of mercenaries and foreign fighters from the country.
The ceasefire paved the way for the start of the Libyan Political Dialogue Forum (LPDF), with a first round of talks held in Tunis from 7- 15 November. The outcome was a roadmap to elections on 24 December 2021: the 70th anniversary of Libya's independence.
Women participants also issued a statement outlining a series of principles and recommendations for improving women's participation in the political process and governance.
The second round of talks began last week, with Wednesday marking the third virtual meeting of the parties.
Corruption, misgovernance and 'political tourism'
Ms. Williams highlighted ongoing challenges in Libya, pointing out that some 1.3 million citizens are expected to need humanitarian assistance in January.
She also reminded participants of the country's "terrible" electricity crisis, stating "I am not pointing fingers. This is a crisis in the west and in the east. You have a crisis of corruption. You have a misgovernance crisis, and now you have only 13 of 27 powerplants that are functioning."
Although around $1 billion is needed immediately to avert a complete collapse of the electrical grid, she said "this is very difficult now because of the divisions in the institutions, and because of the epidemic of corruption and this kleptocratic class that is determined to remain in power."
Meanwhile, human rights abuses are a daily reality nationwide, with reports of kidnapping, arbitrary detentions and killings, and estimates indicate that there are nearly 94,000 cases of COVID-19, though the actual number could be higher.
"While there is a lot of political tourism going to different countries and capitals, the average Libyans are suffering, and the indications of improvement for their situation are not there," said Ms. Williams.
'Time is not on your side'
For the UN envoy, the LPDF is the best way for Libya to move forward. Underscoring that there is "a direct cost for inaction and obstruction", she warned participants that the clock is ticking.
"I know that there are many who think that this whole dialogue is just about sharing power, but it is really about sharing responsibility for future generations", she said.
"This is my ask of you as we have the discussions today in going forward, because, and I will say it again, time is not on your side."
The Need to Reorient New Delhi in the Indo-Pacific
Beijing's overt expansionism in South Asia and the South China Sea (SCS) continues to threaten India's maritime security. The rise of China as an Asian military and global economic power has also disrupted the inherent security and multilateralism of the Indo-Pacific region (IPR).
In response, New Delhi along with others has adopted the concept of the Indo-Pacific. However, over the last decade New Delhi's orientation in the IPR has been particularly "Pacific-oriented", resulting in a less than comprehensive approach to India's maritime security priorities in the Indian Ocean Region (IOR).
India's Strategic Goals in the Indo-Pacific
China's so-called "peaceful rise" has been betrayed by Beijing's growing territorial designs in South Asia and the SCS; the ongoing buildup along the Line of Actual Control (LAC), and China's militarised outposts in the SCS are evidence to this. These designs have also been operationalised through economic measures under its predatory Belt and Road Initiative (BRI), of which the "silk road" is a challenge to India's maritime security.
India's strategic competition with China has provoked the expansion of national material capacity and foreign policy measures. These are aimed at developing and preserving collective regional security and multilateralism, in India's primary and secondary interest areas.
However, over the years, New Delhi's adoption of the IPR concept has witnessed a disproportionate emphasis on the eastern sub-region of the Indian Ocean (EIO) in terms of its maritime security priorities, resulting in a Pacific-oriented approach. A number of factors have brought about such an orientation.
A Pacific-Oriented Approach and the EIO
First, India's strategic advantage along the "Indo-Pacific straits". The "Malacca dilemma" gives New Delhi an edge over China's energy supply-lines, and regional trade from the IOR to the western Pacific Ocean. This advantage is furthered by the development of material capacities, most significant of which has been the establishment of India's first integrated command on the Andaman and Nicobar Islands.
The Andaman and Nicobar Command's (ANC) surveillance and kinetic capabilities not only improves India's own security status, but also signals its contribution in preserving collective regional security in the EIO, for example, through the India-Australia-Japan-US Quadrilateral Security Dialogue (QSD), or Quad.
Second, the origins of the IPR concept in the now famous "confluence of the seas" speech delivered by PM Shinzo Abe to the Indian Parliament in 2007. The mention of, "[a] "broader Asia" that broke away geographical boundaries…", or Southeast Asia, highlighted the political locus of the IPR's confrontation with an "assertive China". The continued militarisation of the SCS, growing tensions in East Asia, and the US-China strategic competition, helps perpetuate Southeast Asia's prominence in the IPR discourse.
Third, New Delhi's continuation of the "Look East" policy as the "Act East" policy (AEP) in 2014. Building on historical ties with Southeast Asia, New Delhi placed ASEAN at the core of the AEP. ASEAN is also considered "central to India's footprint in East Asia". These foreign policy measures, focused on developing resilient trans-regional connectivity and supply-chains, flow past the EIO, from the Andaman Sea, through the Malacca strait, to Southeast Asia and beyond.
Fourth, and finally, India's growing importance in the US-China strategic competition. China's economic influence in Southeast Asia, along with its large military capabilities, poses a threat to the US's position as an influential extra-regional power. The recently ratified Regional Comprehensive Economic Partnership (RCEP) has been the latest in a list of disruptions to the US's predominance in the IPR.
As India's maritime goals continue to converge with that of the US and its regional allies – Japan, Australia, and the Republic of Korea – New Delhi's interests will stretch further into the Pacific theatre, to the SCS, East China Sea and Western Pacific. In fact, some suggest that the idea of a military command on the Andaman and Nicobar Islands was in fact, first discussed by President Bill Clinton and PM P.V Narashima Rao as a deterrent against China in 1995.
Furthermore, the US defines the IPR as, "…the region which stretches from the west coast of India to the western shores of the United States…", thereby excluding the WIOR from its strategic approach to the Indo-Pacific theatre. This explains why the sub-region is understated in India's IPR discourse.
While Indian Navy (IN) manoeuvres in the region have been generally limited to the IOR, the recent Galwan Valley clash saw an IN warship deployed to the SCS; coincidentally, during an ongoing US naval exercise in the area. There is also a growing call for the expansion of IN presence to the Western Pacific, beyond its mission-based deployments.
Reorienting New Delhi Towards the WIOR
This Pacific-orientation has resulted in the omission of the western sub-region of the Indian Ocean Region (WIOR) from India's strategic approach to the IPR. The use of the term "Indo-Pacific straits" for those between the EIO and Southeast Asia, already exclude the sub-region from India's strategic approach to the IPR.
A comprehensive approach to the IOR should obviously entail an emphasis on India's maritime security priorities in both sub-regions of the IOR.
This in turn will allow New Delhi to realise its interests in the larger Indo-Pacific theatre.
The WIOR is physically a much larger arena, with different regional and extra-regional actors. However, it is a significant arena within the IPR for much of the same reasons as the EIO
The main obstacle of the WIOR, when placed within the IPR concept is that India's approach to the region diverges greatly from its current IPR partners. Differing priorities, conflicting interests and historical contexts, for example with regards to Pakistan and Iran, have generally muted the region.
The decision to hold the second phase of the 2020 Malabar Exercise in the Arabian Sea is a welcome move in reinforcing the sub-region in India's IPR approach. New Delhi's reception of the recently signed Maldives-US defence agreement is also a sign of India's slow reorientation to the WIOR.
India's position in the WIOR gives it a number of strategic advantages. The Indian peninsula along with the Lakshadweep Islands and Laccadive Sea, offers New Delhi a unique edge in protecting and overseeing much of the world's goods trade from the Atlantic Ocean, and energy supplies from West Asia to the Pacific Oceans. The development of material capacities in this arena will act as a springboard for the further enhancement of collective regional security.
The growing participation of extra-regional actors in the WIOR, such as France, Germany, the Netherlands, and the EU, signals to New Delhi the need to include the region in its IPR approach. Pursuing mutually beneficial security and economic arrangements with actors besides its existing IPR partners will also help circumventing current contrasts in maritime priorities and geostrategic interests.
More importantly, China's growing military and economic presence in the Arabian Sea, through the "string of pearls" and the "maritime silk road", remains a threat to India's traditional ties to, and its status as a net-security provider in the WIOR. The Chabahar Port in the Balochistan-Sistan province in Iran is one such economic interest that has seen much controversy; the recent exclusion of India from the Zahedan railway project, and the subsequent agreement of a $400 billion strategic partnership between China and Iran.
The WIOR is also of concern to India due to extant interests, such as maintaining a strategic advantage vis-a-vis Pakistan, enhancing trade with Afghanistan and East Africa, piracy/terrrorism in the Arabian Sea, and energy supplies from the Middle East.
Conclusion
To secure India's maritime priorities in the IOR, but also consolidate its vision for the IPR, New Delhi needs to reorient itself, determine its strategic advantages in the WIOR, and develop national capacity and foreign policy measures equivalent to those in the EIO.
On the Universality of the "Logic of Strategy" and Beyond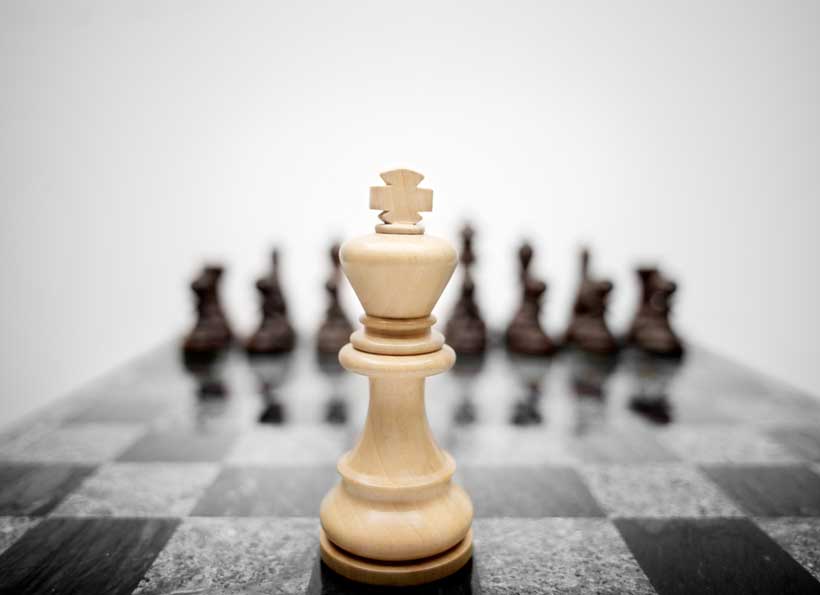 Just like several other scholars, military strategist Edward Luttwak argues that "the universal logic of strategy applies in perfect equality to every culture in every age".[i] This implies that there is indeed one logic inherent to strategic thought, which, according to Luttwak, "cannot be circumvented […] and must be obeyed".[ii]Mahnken further underpins the idea of the universality of the logic of strategy with the argument that war is a human activity and human nature has not changed throughout time.[iii]When considering Colin Gray stating that "there is an essential unity to all strategic experience in all periods of history because nothing vital to the nature and function of war and strategy changes", it seems rather natural to accept a certain inevitability of strategic conclusions.[iv]
It is therefore necessary to pose the question which implications the existence of a universal logic of strategy might entail. If such a universally valid logic is assumed to exist, those who understand – or rather master – it best and manage to uncover its underlying cognitive mechanisms will be the most successful actors within the international system as they will be more able to foresee and therefore counter the strategies of possible opponents.
Additionally, to investigate the notion of a logic of strategy is particularly relevant considering the prospect of future wars. If there is a logic of strategy, which is further universally valid, then neither the scenario of a militarized outer space, nor the invention of highly lethal, insuperable biological weapons or the increasing development of and reliance on artificial intelligence will have any substantial, altering effect on it. This thought is congruent with Colin Gray, who claims that it would be a major fallacy to fall prey to the assumption that the invention of ever more modern weapon systems might change the presumed continuity inherent to strategy.[v] In this respect, it must also be emphasized that a certain trust in a universally valid logic of strategy must be handled carefully and must not confine strategic thinking. Hence, the notion of a logic of strategy hints towards the very practice of strategy.[vi]
The term "strategy" itself evolved over time and certainly captured a different meaning before World War One than it does today. This caesura was introduced by Freedman, who argues that this experience led to a widening of the concept "strategy" and to several attempts of redefinition, thus diverging from earlier notions of the concept as provided by von Clausewitz and others.[vii] However, Whetham points out that the notion of strategy and its inherent logic already permeated pre-modern eras, even if it was not yet considered or referred to as such by the respective protagonists.[viii]Approaching the term from a contemporary perspective, Gray very prominently defines strategy as "the bridge that relates military power to political purpose".[ix]Angstrom and Widen engage with the term similarly when they write that strategy must be viewed as a rationalist process that reconciles "the political aims of war and the military aims in war".[x] The notion of strategy can therefore be boiled down to the combination of means, ways and aims.
The term "logic" shall in this essay be understood as a rational process of reasoning that is based on various premises and finally leads to the acceptance of a valid conclusion.[xi]Considering that the sub-discipline of strategic studies was traditionally occupied with the question whether and to what extent strategic action is subject to historical, economic, social and technological regularities and patterns – thus whether certain premises indeed necessarily lead to specific strategic conclusions – the assumption of a specific "logic of strategy" does not seem far-fetched. Therefore, this essay argues that indeed a universally valid logic inherent to strategy can be identified, having overcome the constraints of time and space. However, this logic is not the only one. Strategy further operates along the lines of a time- and space-bound, actor-specific logic, which is why strategy must be perceived through a multidimensional lens – and which finally makes strategy so difficult.
On the logic of strategy
When approaching the notion of a logic of strategy, it is necessary to emphasize two preconditions. Firstly, the utility of the use of military force as an important tool of statecraft must be acknowledged.[xii] Secondly, one has to consider the general overarching perception of international politics that widely underlies the field of strategic studies, namely the notion of an anarchic self-help system with independent states at its center, which are all armed to a certain extent and therefore find themselves in security dilemmas.[xiii] Within this framework we will now consider what might constitute the logic of strategy.
When elaborating on the question whether there exist "guidelines" that inform strategic thinking, Gaddis concludes that the fact that strategists do not always have to start from square one increases the likeliness of a certain logic of strategy.[xiv] According to Angstrom and Wilden, the logic of strategy unfolds as its design necessarily bases on three core pillars.[xv]Firstly, military and political ends are perceived as two distinct aspects that need to be put into accordance, the application of military means serving the political ends. Moreover, the actor being concerned with strategy does not have unlimited resources at his/her disposal. Therefore, the aspect of the scarcity of resources is to be viewed as a cornerstone or fixed determinant of the underlying logic of strategy. This is a crucial factor because, as Gray points out, examples like Imperial France, Nazi Germany or the Soviet Union all demonstrate that the pursuit of political ends beyond one's means is bound to fail.[xvi]Thirdly, Angstrom and Widen emphasize that the logic of strategy builds on the confrontation of opposing wills, which accounts for strategy's interactive and consequently dynamic nature.[xvii] This component might be captured best by Beaufre, who approaches strategy as "the art of the dialectic of two opposing wills using force to resolve their dispute".[xviii] It is crucial to highlight that the "opposing will" belongs to an intelligent, capable opponent. These three elements that define the logic of strategy are further interlinked, leading to repercussions among them.
As strategy describes the use of military means for the achievement of political ends, several authors have thus attempted to categorize the possible ways to use force. For instance, Robert Art distinguishes four functions of the use of force: defense, deterrence, compellence and swaggering.[xix] Why is this categorization important when reflecting on the logic of strategy? This is because the possible ways to use force (independently of which form the specific "force" takes) are not time-bound. When for example thinking of deterrence, one might be tempted to assume that this specific way to use force is inextricably linked to the deterrence function of nuclear arms in combination with the principle of mutually assured destruction (MAD). However, as Lonsdale vividly illustrates, Alexander the Great already mastered the interplay of military power and psychological effects and made use of coercion and deterrence in order to expand and sustain the newly shaping borders of his empire.[xx] This demonstrates that the logic of strategy operates on the basis of a certain toolkit of ways to use force, which have persisted over time.
Another aspect which could be interpreted as part of a universal logic of strategy might be its inherent paradoxicality. This feature is above all emphasized by Edward Luttwak, who postulates that the whole strategic sphere is permeated with a paradoxical logic deviating from day-to-day life's ordinary "linear" logic.[xxi] He underpins this notion by referring to the proverb "Si vis pacem, para bellum", the idea of nuclear deterrence (thus the interpretation of one's readiness to attack retaliatory as genuinely peaceful intent) or by providing specific examples.[xxii] In this sense he draws attention to Japan's attack on Pearl Harbor in 1941 and claims that the Japanese were able to create a momentum of surprise only by neglecting crucial preparations.[xxiii] This means that within the realm of strategy, Luttwak's paradoxical logic finds thorough application as the straightforward "linear" logic is viewed rather predictable and is therefore more likely to be punished.
In sum, the aspects outlined above could be perceived as being universally valid, throughout time and space. However, as will be argued, there is more to the logic of strategy that must be considered.
Going Beyond Strategy's Universal Logic
In the following, the attempt should be undertaken to challenge the notion that there is indeed only a logic of strategy. One could firstly argue that strategy, bridging between military means and political objectives, is not only grounded in the specific universal logic as outlined before but that strategy is also always a choice among several available options. Then the question follows, if all options available would theoretically all be equally feasible, require the same resources and are similar in terms of effectiveness, which strategy would be adopted? One could argue that this depends on the involved actors, which, even if acting under the premise of rationality, are rooted in their specific historical, social and political contexts.
Strategy is therefore clearly not designed within a vacuum. The contents of strategy do not only derive from what was described above as composing the universally valid logic of strategy. If we return to the definition of "logic", the term was understood as a process of thought, which leads from several given premises to a valid conclusion under the condition of rationality. Therefore, also the given time- and space-bound circumstances under which a certain strategy is formulated could be considered as forming their own logic. Angstrom and Widen summarize these circumstances as strategic context, which unfolds along the lines of six dimensions of politics (without claiming to be exhaustive): geography, history, ideology, economy, technology and the political system.[xxiv] Instead of treating them as mere contextual factors, it is important to consider the respective as constituting their own logic, along which strategy is aligned. However, Angstrom and Widen emphasize that these actor-specific factors only bear limited explanatory power and that it is difficult to assess to what extent these factors influence the design of strategies.[xxv] This, nevertheless, does not invalidate the notion that these actor-, time- and space-specific circumstances should be considered as another logic by itself. Acknowledging the existence of more than one logic of strategy penetrating the realm of strategy would further emphasize the importance of the specific embeddedness of strategy – without undermining the significance of the above identified universally valid logic of strategy. One would consequently accept that when it comes to strategy, one encounters several logics in action.
Conclusion
When returning to the initial question, which implications the existence of a logic of strategy would have, specifically regarding the prospect of success, it is worthwhile to consult Richard Betts, who asks "Is Strategy an Illusion?".[xxvi] He argues that effective strategy is often impossible due to the unpredictability and complexity of the gap between the use of force and the aspired political ends.[xxvii] However, it is indeed because of this overwhelming complexity in which strategy operates that its underlying logics should be reflected upon. Gaddis refers to the universally valid features of the logic of strategy as a "checklist", which shall be considered to contribute to the design of a successful, effective strategy.[xxviii] As was demonstrated above, it is nevertheless also crucial to consider the additional specific time-and space-bound logic of strategy. To understand the strategy of potential opponents, it makes sense to deconstruct its logical foundation, to consider the universally valid logic of strategy but also the respective underlying actor-specific logic. Strategy thus operates along a multidimensional logic, both universally valid and time- and space-bound. This is what makes strategy difficult but acknowledging this conceptual aspect might notwithstanding contribute to its further mastery.
---
[i]Luttwak, Edward N., The Rise of China vs. the Logic of Strategy (Cambridge and London: Harvard University Press, 2012), vii.
[ii]Ibid., viii.
[iii]Mahnken, Thomas G., The Evolution of Strategy… But What About Policy? Journal of Strategic Studies 34 no. 4 (2016), 52.
[iv]Gray, Colin S.,Modern Strategy (Oxford: Oxford University Press, 1999), 1.
[v]Gray Colin S., Why Strategy Is Difficult. JFQ (1999), 8.
[vi] Cf. Lonsdale, David J. and Colin S. Gray (eds.), The Practice of Strategy: From Alexander the Great to the Present. Oxford: Oxford University Press (2011).
[vii]Freedman, Lawrence. The Meaning of Strategy: Part I: The Origin Story. Texas National Security Review 1 no. 1 (2007), 90-105.
[viii]Whetham, David, The Practice of Strategy: From Alexander the Great to the Present. Edited by John Andreas Olsen and Colin S. Gray. War in History 21 no. 2 (2014), 252.
[ix] Gray, Modern Strategy,17.
[x]Armstrong, Jan and J. J. Widen,Contemporary Military Theory. The Dynamics of War (New York: Routledge, 2015), 33. Original emphasis.
[xi]Hintikka, Jaakko, Logic. Encyclopaedia Britannica, accessible via: https://www.britannica.com/topic/logic [accessed: October 25th 2020].
[xii]Art, Robert J., To What Ends Military Power? International Security 4 no. 4 (1980), 35.
[xiii]Gilpin, Robert G., No one Loves a Political Realist. Security Studies 5 no. 3(1996), 26.
[xiv]Gaddis, John Lewis, Containment and the Logic of Strategy. The National Interest 8 no. 10 (1987), 29.
[xv] Armstrong and Widen, Contemporary Military Theory, 46.
[xvi]Gray, Why Strategy Is Difficult, 10.
[xvii] Cf. Armstrong and Widen, Contemporary Military Theory.
[xviii]Beaufre, André, An Introduction to Strategy (London: Faber and Faber, 1965), 22.
[xix] Cf. Art, To What Ends Military Power?
[xx]Lonsdale, David J., The Campaigns of Alexander the Great. In: John A. Olsen; Colin S. Gray (eds.). The Practice of Strategy: From Alexander the Great to the Present (Oxford: Oxford University Press 2011)33.
[xxi]Luttwak, Edward N., Strategy: The Logic of War and Peace (Cambridge and London: Harvard University Press, 2001), 2.
[xxii] Ibid.
[xxiii] Ibid., 6.
[xxiv] Cf. Armstrong and Widen, Contemporary Military Theory, 36-43.
[xxv] Ibid., 42-43.
[xxvi] Cf. Betts, Richard K., Is Strategy an Illusion? International Security 25 no. 2 (2000), 5-50.
[xxvii]Ibid., 5.
[xxviii] Gaddis, Containment and the Logic of Strategy, 38.