The cancellation of the INF Treaty will have a significant impact on defense and security policies in Europe. Last year's demise of the treaty will lead to a massive loss of predictability and military transparency. It will almost certainly trigger ultimately a new arms race in Europe. Nevertheless, few European leaders have chosen to contest U.S. President Donald Trump's decision to renounce the treaty in response to Russia's refusal to withdraw prohibited systems. However, there have also noticeably been no appeals from Western European politicians for the U.S. to go ahead and match the Russian deployments of intermediate-range missiles, in order to maintain deterrence and show transatlantic solidarity. One possible explanation for the lack of enthusiasm or an outraged reaction on behalf of Western European leaders might be that they may not view today's Russia as posing the same threat as the Soviet Union of the 1970s and 1980s. In the mind of most Western Europeans, the Cold War is history. Surely the Poles and Baltic states, but also Romania, Bulgaria, and even the Scandinavian countries may have a different perspective.
The gloomy truth is that West European apparent indifference to the end of the INF Treaty is neither based on confidence nor a professional assessment of security policy in Europe, but on a deep-seated reluctance to accept that military issues are back on the agenda across Europe. Granted, for Europe, the issue of missiles is no longer as central as it was thirty or forty years ago when NATO and the Warsaw Pact faced each other on a line dividing all of Europe. But the end of the INF Treaty is by no means without consequences for Europe. Most of all, Western European leaders seem to lack a complete understanding of what a post-INF Europe could look like. This stems in large part from the INF discussion in Europe being held on the wrong premise. The German Foreign Minister, Heiko Maas, for example, warned last year of a new arms race, stating that he believed that European security will not be improved by deploying nuclear-armed, medium-range missiles. Western Europe appears to be solely concerned that the nuclear element is coming back to the forefront of European security. The media, politicians and populations in countries like Germany, France or Italy, connect this nuclear element with something that goes back to the Cold War, something dangerous and fearful that had been eliminated from the European reality decades ago. The chance that this danger could come back is of course paired with emotion and met with opposition. Pictures of the European protests of the 1970s and 80s come to mind, when thousands protested against U.S. missiles being stationed in Europe. However, by mistakenly classifying the INF debate as a nuclear debate, the Europeans are narrowing the discussion and missing the main point. We are no longer in the 1980s, but it seems as if the general understanding in Western Europe regarding missile capabilities and the strategic employment of missiles is stuck in that time. While the disposal of a treaty that also admittedly limited the development of nuclear weapons may be unnerving, it must be understood what post-INF Europe will really look like, in order to be prepared. The nuclear issue itself is no longer at the heart of the debate – conventional attack and defense capabilities are front and center (even if some of these missiles are dual-capable). This should in no way discount the potential dangers that could arise for Europe. Conventional long-range missiles were not relevant at the time of the implementation of the INF Treaty because, before precision guidance, it took a nuclear warhead to guarantee an effective hit on a target thousands of kilometers away. But now conventional long and medium-range missiles have become increasingly central to a new era of warfare. Reduced costs and substantial improvements in the accuracy of conventional missiles of all ranges have made them very attractive. Low-flying cruise missiles are very difficult for ground radars to detect, and despite their relatively slow speed of travel, the defense against them proves challenging. Ballistic missiles, by contrast, move at high velocity and can potentially hit targets with minimal warning. The new arms race that is expected in Europe will certainly not unfold according to the classic Cold War model. It will not, for the most part, involve Russian and U.S. nuclear weapons systems in Europe. In addition, the numbers of these missiles are unlikely to run into thousands or even hundreds. Nevertheless, this new round of proliferation will be no less dangerous or intense.
Without the INF Treaty, there are no limitations to new land-based missile systems. The U.S. Department of Defense has already tested a ground-launched version of the Tomahawk land-attack cruise missile last year. This new cruise missile has a range of around 1,000 kilometers and could be deployed by early 2021. The U.S. has thus validated Russia's claim that the United States did not necessarily adhere to the INF Treaty to the letter either. Russia denounced previous U.S. missile tests as violations and accused the U.S. of stationing launchers as part of the Aegis Ashore ballistic missile defense facilities in Europe, capable of firing intermediate-range missiles. Russia insisted on the dual-use capability of Mk 41 (Aegis Ashore) anti-missile launch facilities in Romania and Poland. The Obama administration on the other hand had always claimed that they were purely defensive and could only be utilized for launching SM-3 interceptors to defend against missile attacks. The logic of the Russians in this matter was that the Mk 41 launchers on the Aegis ships were used to launch Tomahawk cruise missiles as well; therefore, they also have this capability as part of the land-based Aegis Ashore system. The U.S. always denied this and argued that this would require a massive modification of the software and wiring, and was also not possible because it would require a change in the bilateral stationing agreement with Poland and Romania. However, that this capability apparently does exist as demonstrated, with the latest test, has gone unnoticed in the mainstream European media.
The U.S. also tested new surface-to-surface ballistic missiles, one of which – the replacement for the Army Tactical Missile System, with a planned range of 700 km – could be deployed as early as 2023. Another one – a ballistic missile with a much longer range (3,000-4,000 km) – will not be ready for deployment until 2025. Other types of missiles are currently in the planning stage. With China and Russia investing heavily into Anti-Access/Area Denial anti-aircraft systems, ground-launched missiles have become an attractive option for the U.S. military, rather than the conventional use of air power.
There is no doubt that Russia has been violating the INF Treaty for some time and the Russian violation is part of a deliberate policy. In 2003, Moscow apparently began to develop a new family of land-based cruise missiles. This development may be interpreted as a result of a combination of several factors: while Moscow might have officially strongly condemned the U.S. withdrawal from the INF Treaty, in reality it never cared much for the treaty itself. The growing strength of China's armed forces, including its vast arsenal of land-based medium and intermediate-range missiles (95% of which would be in violation of INF, had China been a signatory), has Moscow concerned they could be at a disadvantage. In its defense planning, Russia needs to consider how to potentially handle a Chinese military threat if it ever materializes. Additionally, its southern flank, with Iran as a major missile producer, is also a growing potential concern to Russia. This explains why Moscow, as early as 2007-2008 raised the possibility of a joint withdrawal from the INF with the United States. In addition, there may also be domestic reasons. Vladimir Putin is allowing its traditional defense industry to maintain significance in Russia. This is part of a calculated policy of preserving the Russian industrial complex, recapitalizing the Russian military, and being able to develop long-range dual-capacity strike capabilities. These include surface-to-surface missiles, in line with Russian traditional military preference, as well as for cost reasons. It is also, in a sense, a retribution on behalf of the Russian military establishment against the policies of Gorbachev, who withdrew Soviet SS-20 missiles from Europe and negotiated the INF. These policies are viewed as weakness toward the West. They resulted in the demise of the Soviet Union, the loss of Russian power, and the strengthening of the West at the cost of Russian security, in the eyes of many within Russia.
The dispute over Russian compliance with the INF Treaty had intensified since 2014, especially after the United States officially alleged a Russian violation. Informed by the Obama administration about the issue since 2013, a year before making public its formal assessment of the violation (U.S. Congress had been informed as early as 2011), Europeans were initially unconvinced. American allegations increased since 2017, when Russia began deploying a ground-launched cruise missile, the 9M729, capable of traveling within the treaty's prohibited 500-5,500 kilometer missile range. U.S. intelligence agencies have assessed that the Russian military deployed four battalions of 9M729 missiles (including one test battalion). The missiles can be nuclear-capable, but according to the U.S. Director of National Intelligence, they are most likely conventionally armed. Eventually in 2019, European doubts were dispelled and several European intelligence agencies independently validated the American judgment with a high degree of probability. Russia initially denied the existence of a new missile, but then finally admitted it, arguing that the new missile was in conformity with the INF Treaty. In January 2019, it presented its arguments in detail to the international press, claiming that the missile has a range of only 480 kilometers.
Moscow could have politically capitalized on the U.S. position of unilaterally cancelling the treaty, proclaiming it would prefer to remain bound by the INF Treaty. Vladimir Putin actually suggested this possibility in December 2018. But Russia eventually acted differently: while publicly blaming the United States, it followed the exact U.S. position by announcing it was suspending its obligations as well. This while stating at the same time that it will not deploy missiles of that range if the U.S. refrains from doing so. But further deployments of 9M729s are likely to follow, since Russia claims that these missiles actually do not violate the ranges laid out in the INF Treaty. In addition, Moscow could develop a new version of the SS-26 Iskander surface-to-surface missile (whose maximum range is currently estimated at 500km) and transform it into an intermediate-range category missile. Without the constraints of the INF Treaty, the development and deployment of multiple types of missiles (including hypersonic missiles) to address objectives and threats in the 500-5,500 kilometer range is now possible with less geographical constraints.
The issue of the INF Treaty must be viewed in a global perspective, with missile proliferation, quantitative growth, and increased sophistication of Asian and Middle Eastern arsenals largely explaining the current situation. The 1987 strategic solution at the implementation of the INF Treaty became a strategic problem from Moscow's and Washington's perspectives. That there is no longer an INF Treaty in practice is the product of a new reality and a new context. This development is just as much about Russia's increasing military power as it is about the American perception of many Cold War arms control treaties being outdated and being viewed as "shackles" that are unfavorable for the United States. But above all, this development is due to the new strategic landscape in Asia.
Even before Donald Trump became president, the Pentagon regarded the restrictions due to INF responsible for the imbalances between Chinese and North Korean missiles and U.S. systems in the region. For quite some time, the INF Treaty was a constraint preventing the United States from acquiring appropriate defenses necessary for a changing context in Asia. Within America, many political ideologues have long advocated for the United States to free itself from INF restrictions, regardless of Russia's compliance or acceptance. The announcement of the cancellation of the INF Treaty also revealed the fundamentally ideological nature of a decision consistent with the disdain of international treaties perceived as constricting the United States by a large part of the American conservative camp. Consequently, like the ABM Treaty in 2002, when the Bush Administration decided to field the Ground-based Midcourse Defense (GMD) system, the INF Treaty appeared to be a constraint preventing America from acquiring the necessary means to adapt to the changing context and a new security environment.
Right now, Asia, not Europe, appears to be the primary geopolitical emphasis of post-INF missile development in the United States. In this regard, it is also not surprising that China was outspokenly supportive of the United States and Russia saving the INF Treaty, while at the same time categorically ruling out its own participation, in order to maintain its own strategic advantage. However, in Asia, aside from the U.S. territory of Guam and other small U.S. Pacific island territories thousands of miles from the Chinese coast, deployment of American ground-based ballistic and cruise missiles is extremely limited by geography. The United States instead relies on air- and sea-based platforms for long-range power projection in Asia. American basing options for post-INF missiles in Asian countries also appear very limited, geographically as well as politically. However, the day after the formal U.S. withdrawal from the INF treaty, U.S. Secretary of Defense Mark Esper said that he was in favor of deploying conventional ground-launched, intermediate-range missiles in Asia sooner rather than later.
Europe, on the other hand, with its landmass adjacent to the Russia, seems predestined for the stationing of U.S. land-based missile systems in the long run. The question remains, however, where in Europe should these missiles be deployed. The Trump administration has not yet held talks with any European governments, at least not publicly, on hosting new missiles. Another consideration is the terms on which Washington may be willing to support and carry out a missile deployment to Europe. The United States certainly will want its own troops in Europe to be equipped with the new missile systems, but will there also be an option or a push to sell or lease systems to interested European governments? The Pentagon, in any case, is already attempting to calm the potential debate and any resulting anxieties by constantly emphasizing that none of the planned missiles are nuclear systems.
How open Europeans would be to U.S. intermediate-range missile deployments will vary significantly from country to country. Some NATO countries, such as Poland and the Baltic states, which are already within reach of Russia's shorter-range missiles, like the SS-26 Iskander, are viewing the development of Russian intermediate-range missiles as an opportunity to attract a more robust and permanent U.S. military presence in their countries. Other countries, such as Germany and France, however, will be cautious of escalating the intermediate-range arms race and will have to internally deal with populations that will be opposed to missiles in their territories. During the 1980s, U.S. missile deployments caused major protests in Western Europe. This means for Russia in return, that if it wants to exploit Western European skepticism and opposition, it must strike a delicate balance between expanding its own intermediate-range missile deployments with maintaining its current outward propaganda advantage. In the Eastern European NATO countries, the situation and sentiment are entirely different, especially in Poland. Due to its history and proximity to Russia, Poland has been wary about Russia's intentions and has advocated for a resolute, sometimes even provocative policy toward Russia. According to some Polish defense analysts, Russia has already gained a considerable military advantage, because it has medium-range missiles in Europe while NATO does not. But this Russian advantage could be easily curtailed with American missiles in Europe. In their view, the end of the INF treaty is an opportunity for Eastern Europe. It could lead to a stronger alliance between the United States and Eastern European countries. If Western Europe is opposed to the stationing of medium- to intermediate-range missiles from the U.S., Poland and other countries of NATO's eastern flank may not refuse U.S. missiles on their soil. Some Polish defense planners are even going so far to recommend missiles in Ukraine or Georgia to clearly restrain Russia. They dream of Poland playing a pivotal role in the defense of Europe. For geopolitical reasons, and with American military presence, in their mind, it will become the hub for redistributing security to the whole region by strongly limiting Russia and its ambitions in Central and Eastern Europe. In a similar line of thought, a stronger alliance between the United States and the countries of Eastern Europe would potentially prove far more valuable than a broken, outdated U.S.-Russia treaty would ever be.
Therefore, as Western Europeans may be opposed to any U.S. missile deployments in Europe, the perception in Eastern Europe is quite different. Also, Western European dreams of a common defense and security policy across EU countries are very far from reality. Pro-European voices who claimed that the cancelation of the INF Treaty could be a chance to come up with the creation of a "Euro-deterrent" and European strategic autonomy in a 21st century Europe that will exercise strategic sovereignty will be quickly reminded of the realities in a post-INF Europe. There is no united European position on the defense of Europe. It is telling that the Eastern European countries in the past often turned directly to the U.S. for defense matters and not to the EU or even NATO. Poland and the United States, under President Obama, in 2010 agreed to rotate American Patriot units from Germany to Poland (resulting in Russian threats to move Iskander missiles to the Kaliningrad Oblast) as part of the so-called Patriot to Poland mission. This, for example, was a bilateral agreement between Poland and the United States. There was no NATO involvement. Poland and Romania are already hosting the U.S. Aegis Ashore missile defense systems. Although integrated into a NATO missile defense architecture, make no mistake, these are U.S. systems. The U.S. AN/TPY-2 (FBM) radar, which functions as the primary sensor for these NATO defense systems is located in Turkey and is operated by U.S. soldiers only. The actual radar and the immediate area where it is located is only accessible to U.S. personnel; no NATO member state has access to it, and this is no different for the sites in Romania or Poland. The operations for the radar in Turkey are coordinated and controlled by U.S. personnel at the U.S. Air Force base in Ramstein, Germany. All the data that the radar provides is collected by U.S. personnel and only then passed on to NATO. Contrary to what many Europeans may want to think, NATO has no direct command or control over any of the U.S. missile defense assets in Europe. The U.S. shares information with NATO and takes NATO into consideration. That is the extent of NATO involvement. All of the assets are American and potential strategic engagements to defend Europe from ballistic missile attacks are controlled and carried out by the U.S. military.
Realistically, the Europeans are only bystanders when it comes to their strategic missile defense. The Europeans were bystanders when the stability of Europe was determined by the Soviet Union and the United States in 1987 with the INF Treaty and the Europeans are bystanders now as well as Russia and the U.S. figure out how a post-INF Europe may look. Today, they remain essentially spectators, even though in 2018, the United States obtained pro forma NATO's open support for its position. The INF crisis is not a central strategic issue for Europe, also because Europe really has very little strategic say. For Europeans, the consequence and direct impact is political: the INF Treaty symbolizes the end of the Cold War and the start of a new era. The American withdrawal may lead West European populations to view the White House – which, in terms of public relations in Europe, made a big mistake by unanimously cancelling the INF Treaty – and the Kremlin – which now has the higher ground from this point of view – on an equal footing. The consequences for the already strained transatlantic relations are therefore not positive, at least not in Western Europe. Moscow has largely managed to shift the blame for the treaty's collapse mainly on Washington in the eyes of many Europeans. The abrupt U.S. withdrawal without making much effort to negotiate and discuss the allegations of breaches by both sides has fueled the perception that the U.S. is mainly responsible for the INF's failure. Therefore, Russia will continue to portray itself as simply reacting to U.S. aggression if it further deploys its own intermediate-range missiles to maintain this perception. Thus, Russia is trying to minimize European irritations at its own missile deployments while at the same time driving a wedge between the United States and its West European allies. Nevertheless, the mysterious explosion at a Russian navy's testing range last year that had been surrounded by secrecy and increased radiation levels may have drawn some attention to the fact that Russia is also very much engaged in testing and establishment of offensive capabilities and may not be so innocent after all.
One overlooked feature of the INF Treaty in the debate of post-INF Europe is that it was not entirely bilateral anymore after the fall of the USSR. After the USSR ceased to exist, it also covered former Soviet states in whose territories the production or testing of intermediate-range missiles once took place. Among these states is Ukraine, a country with a very strong domestic industrial base for the production of missile systems. Ukraine could now see the collapse of INF as an opportunity to gain some deterrent capability towards Russia with its own ballistic missiles. Kiev has already stated that it reserves the right to now develop its own missiles as necessary. With its economy in dire straits, it may also consider export of such missiles. Potential buyers in Europe would be Poland or the Baltic states, who are eager to bolster their own defenses against Russia.
Another country to consider is Turkey. Turkey too may influence future European missile proliferation. With the launch of its domestically produced Bora ballistic missile in combat against Kurdish assets in northern Iraq, Turkey has joined Syria, Iran, Israel and Russia in making use of ballistic missiles in combat in the region. Turkey is currently in the process of establishing a domestic independent defense industry. The combat use against the Kurds in northern Iraq was just as much a sales pitch, as it was an actual military operation. Turkey has announced its intention to export its missiles and it is working on more advanced ranges and precision. In the past, Turkey had planned to develop a missile with a maximum range of 2,500 kilometers. Further indicating Turkey's intention to earn offensive missile capabilities was the construction of the first Turkish satellite launching center to bolster the country's satellite programs. It could be suspected that Ankara may be intending to use its launching pad to fire the long-range missiles the government hopes to build in the long term. Turkey justifies its ballistic missile ambitions by pointing to its neighbors Iran and Syria and their missile programs. However, Turkey also views Armenia, which possesses Russian Iskander missiles, as a potential threat. With Greece being within range of Turkish ballistic missiles, the prospect of an Aegean arms race, if Greece feels compelled to acquire new weapons against its traditional rival Turkey, is not inconceivable either.
The disappearance of the INF Treaty marks the end of the post-Cold War strategic relationships. The nuclear issue itself will not be the actual topic of the debate, but rather the conventional attack and defense capabilities, something that is gravely misunderstood in Western Europe. The end of the INF Treaty reveals many things: the evolution of the international context with China's rise to power, the disinterest of Russia and the United States in Cold War arms control treaties, the deterioration of relations between Russia and the United States, the division between Western and Eastern Europe, and the powerlessness of Europe in international military matters.
SCO: Potential and Challenges to Regional Integration
The modern system of the world is facing the state of imbalance as it passes through the phase of change and evolutionary development. Globalization has emerged as a main trend in international relations and deepens the interdependency between countries of the world. The rapid increasing interdependency contributes for countries to get close one another and to protect their interests. The desire of extending economic and trade activities, access to capital market and the contracts for investment are encouraging countries to work together and to cooperate. The cooperation for economic activities, trade, transportation, information, communication and transmission are making the countries and regions unite.
Regionalization has emerged as a new form and process of interaction among the countries of the world. Many countries are striving to establish a system of cooperation with their neighbors to enhance their potential and also to facilitate each other for solution regional issues. Thereby, the regionalization has taken diverse form of regional integration including the establishment of multinational regulatory system and flexible model of cooperation and partnership in different areas and at different levels. The Shanghai Cooperation Organization (SCO)is an outstanding example of regionalization and hybrid and new mixed model of interstate multifaceted cooperation.
SCO established in 2001 to meet the objectives of regional security and stability. Since the establishment the organization continued evolutionary path of multifaceted and multilateral cooperation. It does not desire to achieve a specific target level of collaboration, but it move systematically along the path of finding the common attribute in resolving the regional issues. The SCO also has potential of unique perimeters, new opportunities and directions of further development in the areas of security, economics and other mutual interests. The organization comprises of 43 percent of world population and 25 percent of global GDP. Similarly, it covers 80 percent area of Eurasia. Although the Shanghai Cooperation Organization is a young organization than the other international associations but it has the ability to achieve mutually beneficial solution of political, economic and security issues and it also leads to accumulation of unresolved issues of the region. However, the size never conflates with influence and effectiveness. In fact, the SCO is also facing hamstring by major regional economies and powers with their own interests in the region and mistrust between member states.
The Shanghai Cooperation Organization is often stated as a club of autocrat powers. The members follow the principle of noninterference in the internal affairs of other states. However, China and Russia adhere this principle rhetorical basis but not in reality. Both the countries have history of interference and violence of neighboring countries. The member states rely on the principle to push back at Western and local civil society effort to promote responsible governance, human rights and democratic norms in the region. Since the formation, the organization holds a broad goal of fighting against terrorism, extremism and separation. Furthermore, the convention of the Shanghai Cooperation Organization invokes the principle of United Nation charter to help clock the organization's founding document with international legitimacy identifying all three equal threats to state security, public order and the safety of citizen. The member states also have commitment to share information about terrorist activities and threats and to make request to act against individuals or organization. Subsequent declaration of the Shanghai Cooperation Organization and agreements of the member states have simply added to the list of principles and their responsibilities. Since the surveillance of new technology the member states moved beyond the simple method of information exchange to best practice of monitoring and tackling.
On the other hand, the Shanghai Cooperation Organization has had very little achievements to strength domestic security despite the convergence of member states. The RATS (Regional Anti-Terrorism Structure) based in Tashkent Uzbekistan has been coordinating to combat these three evils Terrorism, Extremism, Separation). The RATS provides a platform and services to member states particularly Central Asian States of Kyrgyzstan and Tajikistan for sharing intelligence but it made very little progress. Furthermore the RATS shares intelligence with member states but the terrorist threats are increasing.
Since the SCO framed, the high hopes of diplomatic relations, effective economic and security cooperation were made by the founding members. It was also expected that the organization may bring regional cohesion to Central Asia and it would create great opportunities for the regional states of mutual trade and economic activities, and it will lead towards security promotion of the region. The founding partners of the SCO had ambitious plan for the transforming the organization in to a cohesive bloc with political and economic integration. There was also a hope that the organization may counter influence of EAEU and CSTO and will maintain its own influence in the region. But Russia wanted to dilute Chinese influence within the organization by advocating its expansion in to south Asia and other neighboring states.The SCO has organized many joint military exercises and efforts but could get any significant level of achievements because they were symbolic and political moves. To encounter any kind of security crisis and military operation in the region, there is a need of political logistical and operational system. For example during the unrest in Kyrgyzstan in 2010, the organization delivered an anodyne statement for peace; security and stability, additionally, China and Russia were hesitating to get involved. While, the other states and powers tried to play their role to tackle the crisis.
China and Russia are the primary drivers of the Shanghai Cooperation Organization but have different visions for this organization. Although they share common interest of regional stability within the organization but at the same time their geopolitical interests pull them in different directions. These differences are a big question mark, how the organization would achieve their objective and would evolve? Russia thinks of SCO as a security to prevent encroachment by outside powers NATO, UE and United States, and also a tool to maintain its geopolitical domination on the region and less than a partnership in Central Asia.
Since the post-cold war, the economic imbalance has increased between China and Russia. China is increasing its economic influence in Central Asia while Russia is worrying about its security issues. Moscow hopes that the Pakistan and Indian including in Shanghai Cooperation Organization may bind Beijing to more work for the security and stability of the region than to enhance its own economic influence in the region. As the issues of uncertainty in Afghanistan, Pakistan-India confrontation and instability on China-India border are a clear threat to the interests of all member states. China is also suspected about the Russian ability to act as the security manager in an area where china has invested and is investing billions of dollars. On the other hand, Beijing may not be able rely on extra regional powers to secure and prevent Central Asia from the security deteriorated environment. However, SCO has not made any mechanism or approach to play a decisive security role in Afghanistan post withdrawal United States and NATO force.
China thinks that economic activities and investment can mitigate instability. Shanghai Cooperation Organization also a tool to promote Chinese soft power and economic influence in Central Asia. Therefore, Beijing has been continued its investment in the region and through OBOR and SCO. Although the Central Asian States are receptive to these Chinese overture but they are also keen to prevent SCO to become an anti-western bloc because the states feel the need of Western powers to counterbalance their powerful neighbors. Moscow already has upended its relationship with West over the Ukraine issue, thus, in these circumstances; Russia has no other choice to acquiesce Chinese increasing economic influence in the region. Moscow may pull itself from the Chinese efforts to multiply its security role in the region. The current clash on border between China-India put Russia in to awkward position. Russia does not like tension between China and India but it suggests dialogues and appears to have little interest mediating. Russia never wanted that China convert SCO in to an economic and trade bloc while China never wanted that Russia transform the organization into a military alliance. It is hard to imagine that Shanghai Cooperation Organization may be able to deliver its original goals eradicate extremism, terrorism and separation through mutual cooperation because it appears with the major focus on economic integration across the Eurasian region.
Now the Shanghai Cooperation Organization is coexisting with other regional initiatives like OBOR, AIIB, CSTO and EAEU. Both China and Russia have expressed their intentions to work within these institutions. Since the formation, the SCO is facing many structural and organizational challenges. All members have their own interests and values of independence and sovereignty, which are difficult to reconcile with collective security particular Pakistan and India, China and India have mutual mistrust and all Central States also have territorial issues with one another.
Possibility of an alliance in Sino-Russian Relations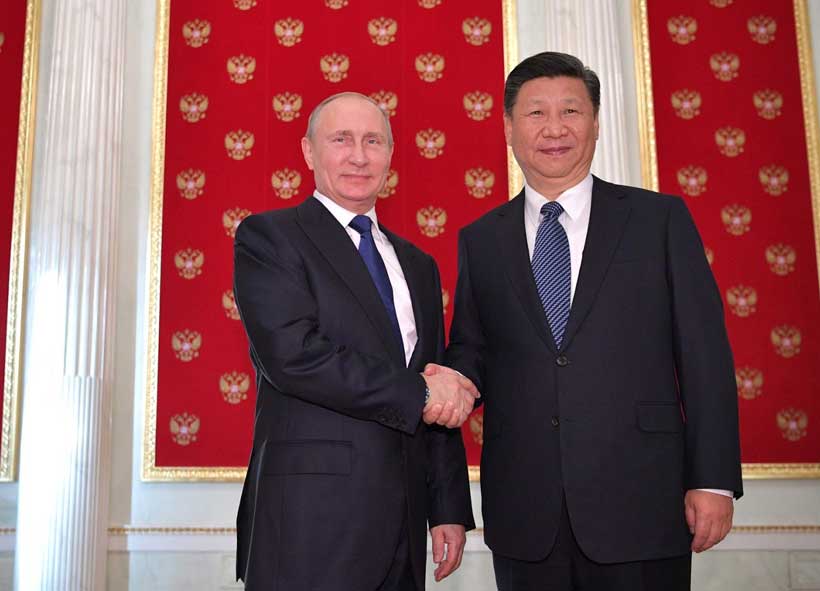 The defense ministers' meeting of NATO member states was held in video format a few days ago (17/2/2021). During the period, the discussion focused on the topic of "China-Russia threat" and believed that a "global approach" should be adopted to curb China-Russia expansion." At the same time, this meeting also attracted widespread attention from outsiders.
Senior Russian researcher, Vasily Kashin published an article in which he emphasized that when there is a risk of military conflict with the United States, China and Russia should immediately form a military alliance. And share the missile early warning data collected by themselves.
According to the article, Sino-Russian military technology cooperation has always been quite secretive, and because Russian companies have participated in the development of China's ballistic missile early warning system, China and Russia are fully able to establish data sharing on this basis and establish their own global Missile defense network. Russian media subsequently reported on it and said that Russia has repeatedly proposed the formation of a Sino-Russian military alliance, and even President Putin himself has conveyed the idea of ​​an alliance with China.
It should be noted that the containment and suppression of China and Russia by Western countries do not stop there. To provoke the territorial sovereignty of China and Russia, US aircraft and warships have already on the doorstep of China and Russia, carrying out under the banner of freedom of navigation (FON).
Intensive reconnaissance activities, this behavior has seriously threatened the national security of China and Russia but also undermined global peace and stability. To build a global encirclement of China, the United States is also actively wooing other countries to join its anti-China front in an attempt to reorganize the eight-nation coalition forces to contain China.
It can be said that Western countries are pressing on with China and Russia step by step. As the US continues to escalate its suppression, the security situation around China and Russia will deteriorate again in the future, and the two sides may even break out head-on conflict.
Faced with the complex situation in the Indo-Pacific, China and Russia also need to strengthen cooperation in the field of national defense. After all, the two countries are originally a comprehensive strategic partnership of cooperation in the new era. In recent years, the strategic mutual trust between the two sides has been deepening and several rounds of military exercises have been jointly conducted.
Therefore, the opinions of Russian experts are in line with the future development trend of Sino-Russian relations. As a friendly country, Sino-Russian relations will only continue to develop for the better, and the possibility of China and Russia forming a military alliance in the future is not ruled out. The Chinese people also have extremely high expectations for the future direction of Sino-Russian relations. Chinese Foreign Minister Wang Yi once stated that Sino-Russian cooperation "has no end, no restricted zone, and no upper limit" (2/1/2020).
Foreign media believe that this means China's non-aligned position or non-alignment Applying the Sino-Russian relationship again means that Wang Yi recognized the possibility of China and Russia forming a military alliance. Both China and Russia are peace-loving world powers and have always been committed to maintaining the peace and stability of the regional situation.
Therefore, even if a military alliance is concluded in the future, they will never follow a hegemonic line. In the final analysis, how China and Russia cooperate depends on changes in the international situation. Instead of worrying about the "threat" brought by the rise of China and Russia, Western countries should stop deteriorating the regional situation and work with China and Russia to maintain world peace and stability. Otherwise, this "heart disease" will never be eliminated.
It is worth noting that the Western countries, led by the United States, have a very playful attitude towards Sino-Russian cooperation. They have been using various means to sow discord between China and Russia in an attempt to prevent the establishment of a Sino-Russian military alliance.
However, the continuous deepening of cooperation between China and Russia is a historical development. The inevitable result of this is that no matter how obstructed by Western countries, Sino-Russian relations will continue to develop for the better, without any interference from external forces.
The world arms sales market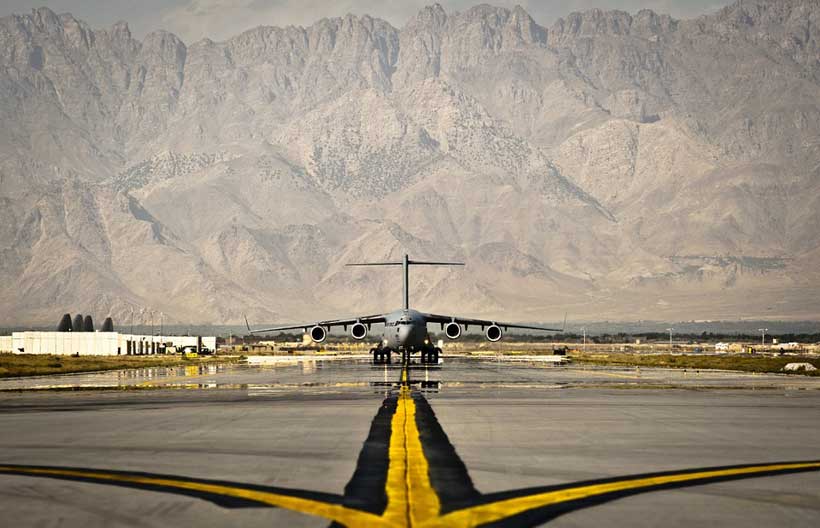 New data from SIPRI's Arms Industry Database, released last December, show that arms sales by the world's twenty-five largest defence equipment and military services companies totalled 361 billion dollars in 2019. This is an 8.5% increase in real terms in arms sales compared to 2018. All this emerged from the studies by the Stockholm-based International Peace Research Institute founded in 1966.
In 2019 the top five arms companies were all based in the United States: Lockheed Martin, Boeing, Northrop Grumman, Raytheon and General Dynamics. These five companies together recorded 166 billion dollars in annual sales. In total, twelve U.S. companies rank among the top 25 for 2019, accounting for 61% of total sales.
For the first time, a Middle East company appears in the top twenty-five. Edge, based in the United Arab Emirates, was established in 2019 from the merger of over twenty-five smaller companies. It ranks twenty-second and accounts for 1.3% of the total arms sales of the top twenty-five companies. This demonstrates that oil revenues in the Near and Middle East are also invested in businesses that produce jobs and money, and are not just accumulated for the personal expenses of the ruling elite. Edge is an example of how high domestic demand for military products and services, combined with the desire to become less dependent on foreign suppliers, is driving the growth of arms companies in the Near and Middle East.
Another newcomer to the top twenty-five list in 2019 was L3Harris Technologies (ranking tenth). It was created by the merger of two U.S. companies that were both in the top twenty-five in 2018, namely Harris Corporation and L3 Technologies.
The top twenty-five list also includes four Chinese companies. Three of them are in the top ten: Aviation Industry Corporation of China (AVIC, ranking sixth), China Electronics Technology Group Corporation (CETC, ranking eighth) and China North Industries Group Corporation (Norinco, ranking ninth).
The combined revenue of the four Chinese companies in the top 25 list, which also includes China South Industries Group Corporation (CSGC, ranking twenty-fourth), grew by 4.8% between 2018 and 2019. Chinese arms companies are benefiting from the People's Liberation Army's military modernisation programmes.
Conversely, the revenues of the two Russian companies in the top twenty-five, namely Almaz-Antey and United Shipbuilding, declined between 2018 and 2019, for a combined total amount of 634 million dollars. A third Russian company, United Aircraft, lost 1.3 billion dollars in sales and dropped off the top 25 list in 2019. Domestic competition and reduced government spending on modernising the Russian Navy were two of the main challenges for United Shipbuilding in 2019.
After the United States, the People's Republic of China recorded the second largest share of 2019 arms sales by the top twenty-five companies, accounting for 16%.
The six Western European companies together account for 18%. The two Russian companies in the ranking account for 3.9%. Nineteen of the top twenty-five arms companies increased arms sales in 2019 compared to 2018. The largest absolute increase in arms sales revenue was recorded by Lockheed Martin: 5.1 billion dollars (11% in real terms). The largest percentage increase in annual arms sales (105%) was reported by French manufacturer Dassault Aviation Group. A strong increase in export deliveries of Rafale fighter aircraft pushed Dassault Aviation into the top 25 arms companies for the first time.
The Sipri report also examines the international presence of the 15 largest arms companies in 2019. These companies are present in a total of 49 countries, through majority-owned subsidiaries, joint ventures and research facilities. With a global presence in 24 countries each, Thales and Airbus are the two most internationalised companies, followed closely by Boeing (21 countries), Leonardo (21 countries) and Lockheed Martin (19 countries).
The United Kingdom, Australia, the United States, Canada and Germany host the largest number of these companies.
Outside the North American and Western European arms industries, the largest number of foreign corporate entities is hosted by Australia (38), Saudi Arabia (24), India (13), Singapore (11), United Arab Emirates (11) and Brazil (10).
There are many reasons why arms companies might want to establish themselves abroad, including better access to growing markets, collaborative arms programmes or policies in host countries that link arms purchases to technology transfers.
Of the 49 countries hosting foreign industries in the top 15 arms companies, seventeen countries are low- and middle-income ones. Southern countries seeking to restart their arms production programmes have welcomed foreign arms companies as a means for benefiting from technology transfers.
Chinese and Russian arms companies in the top 15 list have only a limited international presence. Sanctions against Russian companies and government limits on takeovers by Chinese companies seem to have played a role in limiting their global presence.
All these data were collected by the Sipri Arms Industry Database founded in 1989. At that time, it excluded data for companies in Eastern European socialist countries, including the Soviet Union. The updated version contains 2015 data, including data for companies in the People's Republic of China and the Russian Federation. An archive of the first one hundred data sets for the period 2002-2018 is available on the Sipri website (www.sipri.org), while for the first twenty-five ones it has been updated with the latest available information.
Arms sales are defined as sales of military goods and services to military customers at national and international levels. Unless otherwise stated, all changes are expressed in real terms. Comparisons (e.g. between 2018 and 2019 or between 2015 and 2019) are based on the groups of companies listed in the respective year (i.e. the comparison is between different groups of companies).
For 2020-2021, Sipri is releasing its dataset on arms sales of the world's largest companies along with the results of a mapping on the internationalisation of this industry. For this reason, a new dataset was created, including 400 subsidiaries, joint ventures and research facilities linked to the top fifteen arms companies in 2019. Data sources included corporate investment documents, information on company websites, public records and newspaper and magazine articles.
To be included in the mapping, an arms industry must have been active for the majority of its fiscal year, as well as be located in a country other than that in which its parent company is headquartered and also (i) produce military goods or provide military services to military customers; (ii) produce or provide services for dual-use goods to military customers.
This is the first of the key data handovers in view of the publication of the next Sipri Yearbook in mid-2021. Before that, Sipri will release its data on international arms transfers (details of all major international arms transfers in 2020), as well as its data on global military expenditure (comprehensive information on global, regional and national trends in military expenditure). We will inform readers of all this in due course.