A sustainable global economy must arise once COVID-19 pandemic is reversed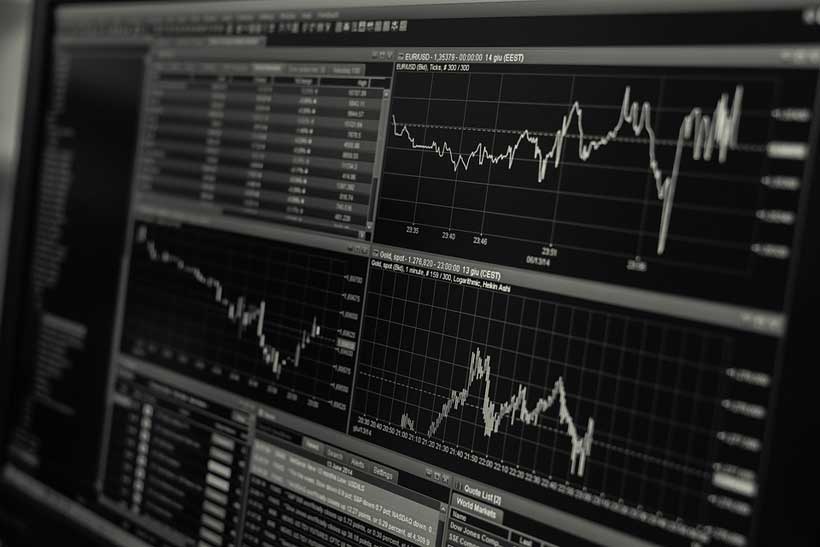 World leaders at the G-20 virtual summit held on Thursday committed to inject over $5 trillion into the global economy to counteract the impacts of the COVID-19 pandemic.
They will also expand manufacturing capacity to meet the huge and increasing demand for medical supplies, which will be made available at an affordable price and in the shortest possible time, pledged the leading economic powers.
The UN Secretary-General, the world's top diplomat, was among those taking part, stressing that "we are at war with a virus – and not winning it".
António Guterres delivered a three-part message to leaders, urging concerted action to suppress the virus and to minimize the social and economic impact of the pandemic.
"We must work together now to set the stage for a recovery that builds a more sustainable, inclusive and equitable economy, guided by our shared promise — the 2030 Agenda for Sustainable Development", he concluded.
'Fight like hell' WHO chief tells summit
With the pandemic accelerating exponentially overall, the man at the forefront of global response urged the G-20 to "fight like hell" against what he called "the defining health crisis of our time".
Like the Secretary-General, the World Health Organization (WHO) chief, Tedros Adhanom Ghebreyesus, also delivered three messages to leaders: fight, unite and ignite.
"First, fight. Fight hard. Fight like hell. Fight like your lives depend on it – because they do", he said.
Tedros also called for unity and solidarity, and to ignite production of the tools, protective equipment and treatments that can potentially save hundreds of thousands of lives.
WHO data shows nearly half a million cases of COVID-19 have been reported as of Thursday, and more than 20,800 deaths, while 199 countries and territories are affected.
Tedros warned that "without aggressive action in all countries, millions could die".
Some nations heed ceasefire call
Communist guerillas in the Philippines and Anglophone rebels in Cameroon are laying down their weapons and acceding to the UN Secretary-General's call for a global ceasefire amid the pandemic.
The UN has welcomed temporary ceasefires announced on Wednesday in the two countries.
The Communist Party of the Philippines has ordered the New People's Army to stop assaults through 15 April, while the ceasefire by the Southern Cameroons Defense Force will come into effect on Sunday, according to media reports.
UN chief António Guterres made the ceasefire appeal on Monday, saying: "It is time to put armed conflict on lockdown and focus together on the true fight of our lives."
Bosnia and Herzegovina Should Focus on Job Creation
The Western Balkans region is rebounding from the COVID-19-induced recession of 2020, thanks to a faster-than-expected recovery in 2021, says the latest edition of the Western Balkans Regular Economic Report, Greening the Recovery.
The outlook for the region has improved significantly, with GDP growth now projected to reach 5.9 percent in 2021, after a 3.1 percent contraction in 2020. Growth in the region is projected at 4.1 percent in 2022 and 3.8 percent in 2023.
In Bosnia and Herzegovina, real GDP is expected to grow 4 percent in 2021 after contracting 3.2 percent in 2020. As BiH's economy rebounds in 2021, improvements in labor market participation and employment will remain key for growth to translate into poverty reduction.
Addressing bottlenecks causing persistent long-term unemployment, such as enhancing formal labor market participation, especially for women, and reducing skills mismatches for youth will be key. The report also notes that institutional and governance reforms remain important challenges on Bosnia and Herzegovina's development path and on the road to EU membership.
"The COVID-19 pandemic has made the implementation of much needed structural reforms in BiH all the more urgent," says Christopher Sheldon, World Bank Country Manager for Bosnia and Herzegovina and Montenegro. "The World Bank is committed to helping the governments in BiH develop long-term solutions that will build a more resilient, inclusive economy in the post-pandemic era, by improving human capital, enhancing the efficiency of the public sector, enabling the growth of the private sector and reducing the vulnerabilities of the country to climate change."
The regionwide recovery is due to strength in both domestic and external demand. A sharp rebound in domestic consumption and in travel across Europe helped boost remittances as well as tourism inflows during the 2021 peak summer season. A strong recovery in advanced economies also provided a boost to demand for the region's exports.
However, the recovery remains fragile. Early warning signals from the labor market call for close policy attention. Job losses from the recession and its aftermath have disproportionately affected women and youth, which may set back efforts to raise the region's perennially low rates of labor force participation. Youth unemployment rose to 37.7 percent in 2021, up 5.4 percentage points from June 2020, further worsening youth employment prospects.
"As the Western Balkans countries look to a post-pandemic future, their policy approach will need to focus on addressing key impediments to job creation and economic transformation, including green transition," said Linda Van Gelder, World Bank Country Director for the Western Balkans. "All six countries would benefit from reforms in the business environment, governance, and digitalization, which would contribute to growth and close the gap with EU countries."
The report also looks at the macro-fiscal challenges and drivers of greening the region's growth. The Western Balkans now find themselves at a key decision point regarding the impending green transition.
Global strides toward climate action are causing fundamental changes in society. Consumer and investor preferences are shifting, green technologies and new business models are disrupting more markets, and green policies are reshaping economic landscapes. As such, greening a country's economy is becoming a decisive factor in international competitiveness and the ability to attract international finance and investments.
The Western Balkans are no exception. Still characterized by a development model tilted toward familiar brown industries, moving toward a green growth pathway is far from easy, especially in the short term. Yet, the green transition offers significant opportunities for the Western Balkans – including closer integration into Euro-centric global value chains and access to significant EU resources to help fund a green transition.
Effectively managing this green transition, including the many policy tradeoffs, will need to be a core focus of policy attention for the Western Balkans in the years ahead.
UN's top envoy warns Great Lakes Region is 'at a crossroads'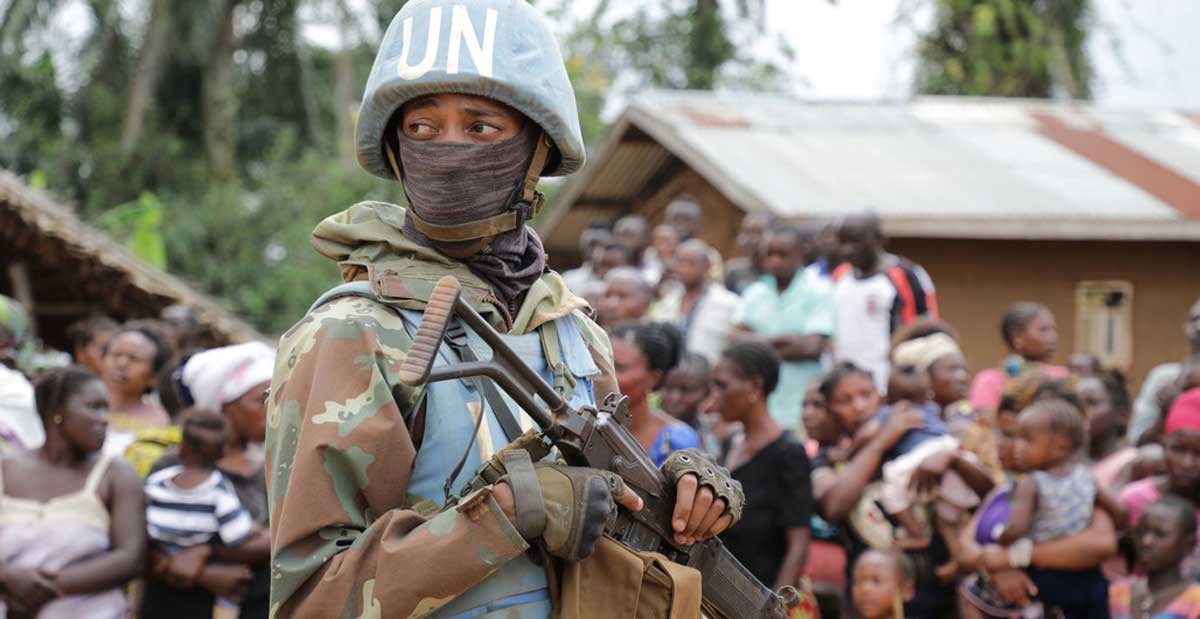 Speaking at a Security Council meeting on the situation in Africa's Great Lakes region on Wednesday, the Secretary-General's Special Envoy, Huang Xia, told ambassadors that the countries concerned now stand "at a crossroads". 
For Mr. Xia, the main threat to peace and stability in this region around the Great Rift Valley, remains the persistence of non-State armed groups.
He pointed to "an upsurge in attacks", whether by the Allied Democratic Forces (ADF) in eastern Democratic Republic of Congo (DRC), or those launched by the RED-Tabara against Bujumbura airport, in Burundi, last September.
Since the beginning of this year, in DRC alone, at least 1,043 civilians have been killed, including 233 women and 52 children.
"This violence continues to have serious consequences on the already fragile humanitarian situation, as well as on the socio-economic stability of the affected area", the Special Envoy said.
He told the Council Members that "these negative forces also remain involved in the illicit exploitation and trade in natural resources, the revenues of which finance their arms procurement and recruitment."
Solutions
"How to put an end to it?", he asked. "This is obviously an old question that haunts anyone interested in the region."
Despite the challenges, he highlighted several bilateral and regional initiatives, saying they "attest to the emergence of a community aware of the added value of dialogue and cooperation."
He also noted the overall peaceful transfers of power in the DRC and Burundi, as well as the signing and implementation of peace agreements in the Central African Republic, South Sudan and the Sudan.
For him, more than ever, "it is necessary to sustainably consolidate these achievements while firmly addressing the challenges that persist."
"The success of such an approach requires learning from the lessons of the past and showing imagination to support the people of the Great Lakes region in building a better present and future", he added.
Turning to COVID-19, he said the pandemic has exacerbated vulnerabilities, but also demonstrated the resilience of the region.
Before the pandemic, 15 million people across the Great Lakes were already displaced from their homes, facing rising malnutrition and food insecurity.
Mr. Xia also reiterated the Secretary-General's call for greater solidarity to facilitate access to vaccines and to strengthen health systems. 
According to the World Health Organization (WHO), to date, only 36 million doses of the vaccine have been administered in a region of nearly 450 million people.
UN presence
Martha Ama Akyaa Pobee, the Assistant Secretary-General for Africa in the Departments of Political and Peacebuilding Affairs and Peace Operations, also briefed Council Members.
Ms. Pobee informed that the UN is reconfiguring its presence in the region to best address the challenges, highlighting a few areas where the Council's support is most needed.
For her, the situation requires "a comprehensive approach rooted in enhanced political engagement, encompassing military and non-military interventions, fostering economic cooperation across the borders and building trust between neighbours and among communities."
She also argued that "armed group activity is a symptom of insecurity in the region", and therefore "the enabling conditions should be addressed upstream."
Among those main root causes, she pointed out the illegal exploitation and regional trafficking of natural resources, saying it contributes to the financing of armed group networks but also "creates parallel economy at the expense of States' budgets whose revenues continue to diminish."
The Executive Secretary of the International Conference on the Great Lakes Region (ICGLR), João Caholo, and a civil society representative also briefed the Council.
What Is A Mac Data Recovery Software & How Does It Work
With the advent of technology, data storage remains a crucial element of business and communication. Whether using a Windows PC, Android, or macOS, you need versatile software to secure your data. If you continuously use MacOS, you need good Mac data recovery software.
Of course, most people still use some of the simplest ways to free up space by finding and deleting files and folders that are no longer needed. Whether these files were downloaded or shared to your MacBook, deleting them to create more space is a straightforward process. However, it is better not to fret, as recovering files that have been accidentally deleted is equally simple and easy.
There are several good data recovery software you can install and use to recover files and folders. You can easily use this software to recover deleted files on Mac, including finding and removing duplicate files, clearing temporary files, and emptying all the trash cans.
In this article, we focus on explaining more about Mac data recovery software and how they work. The article will help you better understand Mac data recovery software, how they work, and how to choose the best to use with your system.
Mac Data Recovery Software
The best data recovery software for Mac will help you:
Recover data from crashed or non-booting Mac
Recover deleted documents, emails, videos, audios, and photos
Protect macOS Big Sur and lower versions
Support data recovery from USB corruption, unrecognized drives, and partition loss
Let's look at one of the best data recovery software for Mac – Disk Drill for Mac.
Disk Drill For Mac
Disk Drill, developed by Cleverfiles, is the free data software for Mac OS X. in addition to having previewing capabilities for recovered files and folders, Disk Drill Basic contains several other functionalities such as Guaranteed Recovery and Recovery Vault, boot disk maker, lost partition restoration and so on. This makes Disk Drill one of the best Mac data recovery software to use.
Also, the software works on both internal and external hard drives, SD cards, USB flash drives, and many other external appliances that you can connect to your Mac.
The latest version of the software has an extensive database of file signatures that can be recovered from drives even when your devices are formatted. Besides, the software uses very efficient and quick scanning algorithms.
If you are using macOS and think that this software may become obsolete after some usage time, you are wrong. Disk Drill Data Recovery for Mac is constantly updated and supported by committed teams to cover all the cases of data corruption that may result from the loss of power, improper removal of a device, etc. Below are some of the main features that make Disk Drill a top data recovery software for Mac:
Guarantee Recovery is a background service that saves a copy of each file to a user-specific folder. Both the data protection modules significantly reduce the chances of permanently losing critical data.
Recovery Vault provides an extra layer to the Mac trash bin that references the deleted files on Mac. The data recovery feature provides the ability to recover lost data from a byte-to-byte cone version of the device and even partitions without risking the original storage source.
Other available tools for free include Disk Health Monitor, Time Machine Recovery, Emergency Recovery Boot Drive, Duplicate File Finder, and Mac Cleaner.
Disk Drill, therefore successfully manages the balance between essential features for casual users and those advanced features required by professional and enterprise users.
How Does It work?
1. Clean Up Your Mac
The apps help you get rid of temporary files, uninstall unwanted applications, clean up additional languages, delete big files stored in the mail, among other locations.
Disk Drill has significant features of cleaning applications and will help you get rid of duplicate files too quickly.
2. Find And Remove Duplicate Files
Disk Drill helps you by quickly finding and removing duplicate data on your Mac.
3. Empty The Trash Cans
Emptying the trash cans is the other way to empty or clean up space on Mac. Usually, when you delete files, they are sent to the trash can for storage so that you can easily recover them.
4. Uninstall Applications
You may have installed several apps in the Mac that you no longer use. Such apps take up much space on your device, and you can remove them with Disk Drill to free up space.
5. Clean Out Temporary Files
Many people still retain files they have used in their MacBook. Such files will be taking up your disk space without adding any value. Cleaning the temporary files is an excellent way to free up some space for more important files.
Other Mac Data Recovery Software To Consider
Apart from Disk Drill, other software that is also considered among the best recovery apps on Mac include:
PhotoRec For Mac
EaseUS Data Recovery Wizard for Mac
MiniTool Power Data Recovery for Mac
Softtote Mac Data Recovery