Battery Storage Paves Way for a Renewable-powered Future
Battery storage systems are emerging as one of the key solutions to effectively integrate high shares of solar and wind renewables in power systems worldwide. A recent analysis from the International Renewable Energy Agency (IRENA) illustrates how electricity storage technologies can be used for a variety of applications in the power sector, from e-mobility and behind-the-meter applications to utility-scale use cases.
Utility-scale batteries, for example, can enable a greater feed-in of renewables into the grid by storing excess generation and by firming renewable energy output. Furthermore, particularly when paired with renewable generators, batteries help provide reliable and cheaper electricity in isolated grids and to off-grid communities, which otherwise rely on expensive imported diesel fuel for electricity generation.
At present, utility-scale battery storage systems are mostly being deployed in Australia, Germany, Japan, United Kingdom, the United States and other European countries. One of the larger systems in terms of capacity is the Tesla 100 MW / 129 MWh Li-ion battery storage project at Hornsdale Wind Farm in Australia. In the US-State of New York, a high-level demonstration project using a 4 MW / 40 MWh battery storage system showed that the operator could reduce almost 400 hours of congestion in the power grid and save up to USD 2.03 million in fuel costs.
In addition, several island and off-grid communities have invested in large-scale battery storage to balance the grid and store excess renewable energy. In a mini-grid battery project in Martinique, the output of a solar PV farm is supported by a 2 MWh energy storage unit, ensuring that electricity is injected into the grid at a constant rate, avoiding the need for back-up generation. In Hawaii, almost 130 MWh of battery storage systems have been implemented to provide smoothening services for solar PV and wind energy.
Globally, energy storage deployment in emerging markets is expected to increase by over 40% each year until 2025.
Figure 1. Stationary battery storage's energy capacity growth, 2017-2030
Currently, utility-scale stationary batteries dominate global energy storage. But by 2030, small-scale battery storage is expected to significantly increase, complementing utility-scale applications.
The behind-the-meter (BTM) batteries are connected behind the utility meter of commercial, industrial or residential customers, primarily aiming at electricity bill savings. Installations of BTM batteries globally is on the rise. This increase has been driven by the falling costs of battery storage technology, due to the growing consumer market and the development of electric vehicles (EVs) and plug-in hybrid EVs (PHEVs), along with the deployment of distributed renewable energy generation and the development of smart grids. In Germany, for example, 40% of recent rooftop solar PV applications have been installed with BTM batteries. Australia aims to reach one million BTM batteries installations by 2025, with 21 000 systems installed in the country in 2017.
Figure 2. Services provided by BTM battery storage systems
Overall, total battery capacity in stationary applications could increase from a current estimate of 11 GWh to between 180 to 420 GWh, an increase of 17- to 38-fold.
Read IRENA's full Innovation landscape briefs on Utility-scale batteries and Behind-the-Meter batteries.
Find more information about enabling technologies in IRENA's Innovation Landscape briefs: Enabling Technologies
As fuel prices rise, companies look to energy efficient solutions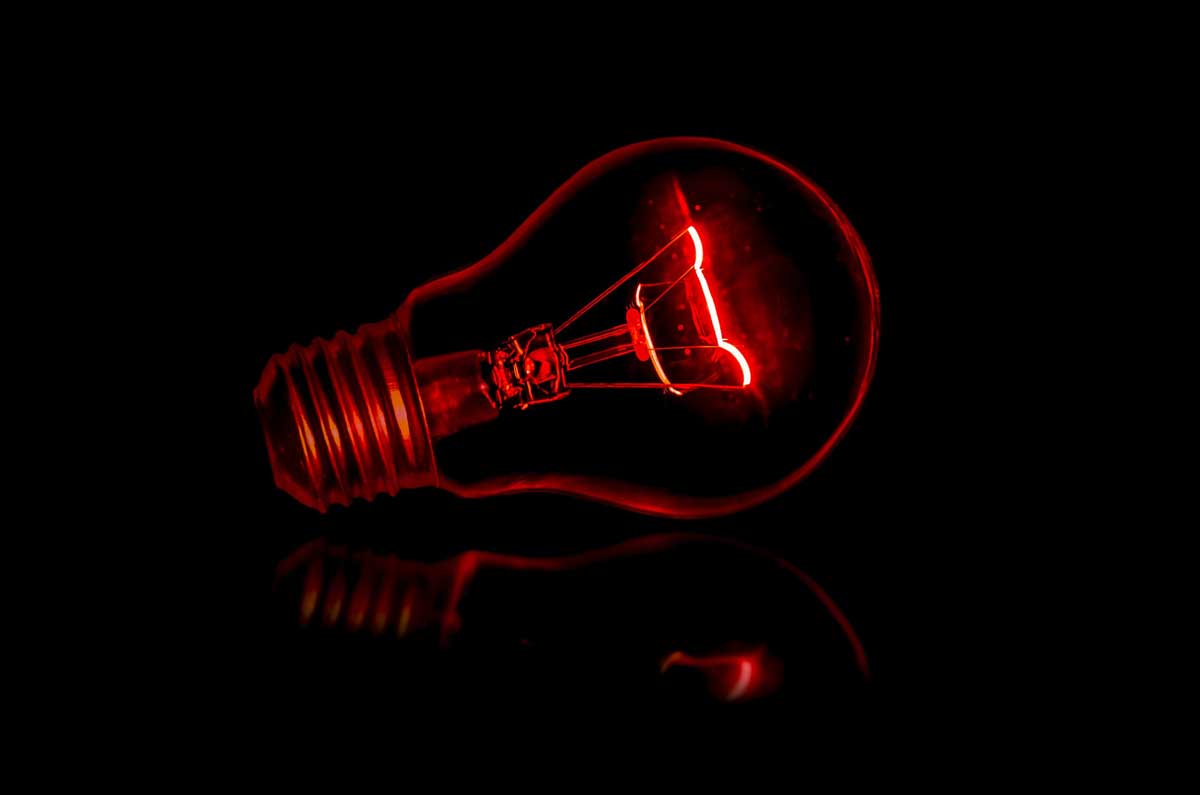 With fossil fuel prices reaching record highs, companies around the world are focusing on energy efficiency to save money and reduce the emissions driving the climate crisis.
Research shows that a safe future below 1.5°C requires the world to cut 30 gigatonnes greenhouse gas emissions (CO2) annually by 2030. Carbon emissions need to be cut by building smart cities and managing land and resources more efficiently. Transport and buildings are among the largest contributors.
– a United Nations Environment Programme (UNEP)-led global effort supporting developing countries to move their markets to energy-efficient appliances and equipment.
"This improvement in energy efficiency will also reduce electricity bills for companies and support the scale-up of renewable energy," he added.
Improving energy efficiency
Energy efficiency can take many forms, with U4E focusing on lighting, refrigeration, air conditioning, distribution transformers and electric motors.
LED lamps, for example, are not only more efficient than conventional lamps, but they also last 20 times longer. Research shows that by switching to LED lighting in 156 developing countries, over 110 terawatt-hours (TWh) could be saved by 2030, nearly the same as the current electricity consumption of the Netherlands.
Similarly, by increasing efficiency in distribution transformers, which adjust voltage and current and are placed between the power plant and the consumer, 60 TWh could be saved by 2040, or the same as the current consumption of the Czech Republic.
"Half of the near-term reductions in emissions in the energy sector can be achieved through energy efficiency, for example, by using more energy-efficient appliances and lighting and more efficient motors," said Miriam Hinostroza, Head of the Global Climate Action Unit, at UNEP's Energy and Climate Branch.
Cost effective solutions
Companies have found that energy efficiency is a double win, it's good for their bottom line but it's also good for the environment. Hitachi Energy, a global technology leader that is advancing a sustainable energy future for all, has been working with U4E to improve the efficiency of distribution transformers in developing regions like Africa.
These transformers are a key product in the power value chain, with electricity typically passing through five of them between the power plant and the consumer.
U4E research shows that a transition across the African continent to the most energy-efficient transformers could save 5.7 TWh a year, worth around US$ 400m by 2040.
This transition would also reduce CO2 emissions by 4.7 million tonnes a year. The transformers also have the added benefit of being more stable, reducing outages and increasing energy security.
"Transformers are critical for enabling an efficient and safe flow of electricity, operating continuously around the clock," said Bruno Melles, Head of the Transformer Business at Hitachi Energy.
"Energy efficiency brings energy savings and reduces environmental impact, but also means more efficient use of existing infrastructure, which is in line with Hitachi Energy's Sustainability 2030 strategic plan, which includes the target to achieve carbon-neutrality in our own operations."
"In developing countries, energy efficiency also contributes to increasing the availability and access to electrical energy, contributing to key UN Sustainable Development Goals," added Melles.
It is not just in Africa where U4E is helping to drive change. In Türkiye, U4E has been working in the industrial sector to help improve efficiency in motor-drive systems. Around 46 per cent of net electricity consumption in Türkiye comes from the industrial sector, and about 70 per cent of this comes from electric motor-drive systems, many of which are inefficient.
UNEP, through U4E, has been providing technical assistance to the Promoting Energy-Efficient Motors in Small and Medium Sized Enterprises in Türkiye (TEVMOT) project.
"The TEVMOT project was conceived to tap into this huge potential for energy savings through the transition to higher efficiency motors and to tackle the challenge of achieving these savings in an industrial sector," said Özge Renklidağ, a Project Manager with UNDP.
"More than 90 per cent of the enterprises are small and medium-size enterprises, which have traditionally had difficulties in obtaining access to finance for energy-efficient products."
The project, which started in 2017, and has been extended until the end of 2023, will contribute to Türkiye's intended Nationally Determined Contribution commitment to reduce its greenhouse gas emissions by 21 per cent from the business-as-usual level by 2030.
"Through projects such as these, increased energy efficiency has been shown to offer real contributions in reducing greenhouse gas emissions," said Blake, "U4E is working across the world to ensure that sustainable, cost-effective solutions are offered."
Greenpeace tells Big Oil to stay clear of Congo's carbon bomb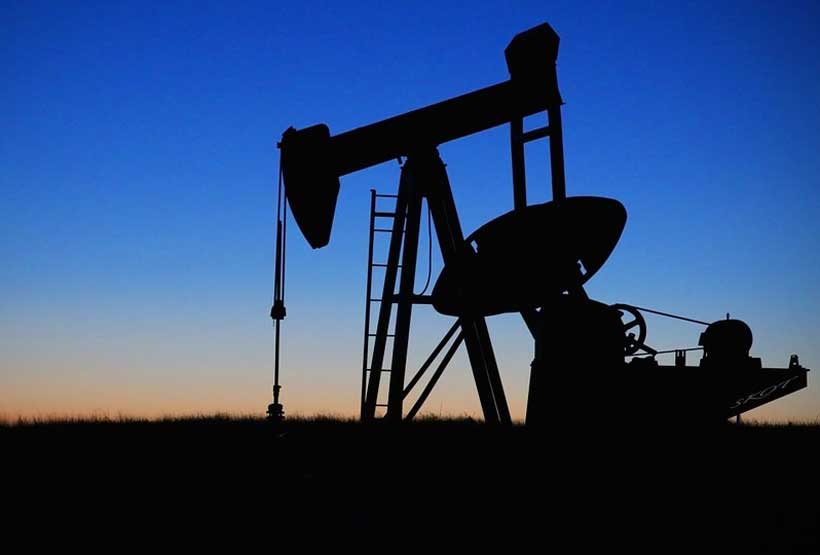 The world's largest oil and gas companies are urged by Greenpeace to sit out a major oil and gas auction in the Democratic Republic of Congo (DRC) at the end of July. In letters sent to oil companies worldwide, Greenpeace warns of an ominous auction at the expense of biodiversity and global climate. The massive auction – fiercely opposed by local communities – overlaps peatlands and several Protected Areas.
Yesterday, DRC's Oil Minister Didier Budimbu announced the auction covers 27 oil and three gas fields, exceeding the government's decision in April, potentially without a legal mandate. The April plan encompassed an area more than 240,000 km² – an area about 300 times the size of Nairobi. The decision came only five months after the signing of a $500 million deal at the COP26 to help protect DRC's forests with the Central African Forest Initiative (CAFI).
"This auction not only makes a mockery of DRC's posturing as a solution country for the climate crisis – it exposes Congolese people to corruption, violence, and poverty that inevitably come with the curse of oil, as well as more heat waves and less rains for all Africans, said Irene Wabiwa, International Project Lead for the Congo forest campaign at Greenpeace Africa.
In a field trip last week to four of the designated oil blocks, Greenpeace Africa's forest campaigners collected testimonies from local communities that were all shocked about the prospective auction of their lands to oil companies. Some communities, such as those living around the Upemba national park, see the prospective oil exploration as a direct threat to the lake they rely on for generations and are planning to resist it.
In a letter sent to oil and gas companies in Africa, Europe and the US, Greenpeace warns of oil blocks overlapping carbon-rich peatlands. In a recent article, Prof. Simon Lewis of the University of Leeds notes four blocks overlapping peatlands that store 5.8 billion tons of carbon – that is equivalent to more than 15 percent of global energy-related CO2 emissions in 2021. According to the International Energy Agency, any new fossil fuel project today would undermine reaching net-zero emissions by 2050 and this auction would be particularly toxic.
"The international community and the Congolese government must end the neocolonial scramble for African fossil fuels by restricting oil companies' access to the DRC, focusing instead on ending energy poverty through supporting clean, decentralised renewable energies" added Irene Wabiwa.
Contrary to repeated claims by Minister Budimbu that none of the oil and gas blocks to be auctioned lies within Protected Areas, official maps show that nine do. The Minister acknowledged his miscommunication on 13 June. Following the augmentation of the auction, the updated number of blocks overlapping Protected Areas may be as high as 12.
It remains unclear which oil companies are planning to bid in the auction. In a petition launched by Greenpeace with local and international partners, almost 100,000 people call on Congolese President Felix Tschisekedi not to sacrifice the rainforest to the oil industry.
This auction is taking place in the midst of a new global scramble for African fossil fuels reserves, from West African gas, through East African oil, even to importing South African coal.
Greenpeace Africa calls on governments in the continent to put the interest of their people over the greed of rich nations and their multinational corporations by accelerating investments in renewable, clean and decentralised energy. And urges all oil and gas companies to refrain from participating in the neocolonial scramble for African fossil fuels.
Waste incineration and 'recycled carbon fuel', putting stokes in the renewable energy wheel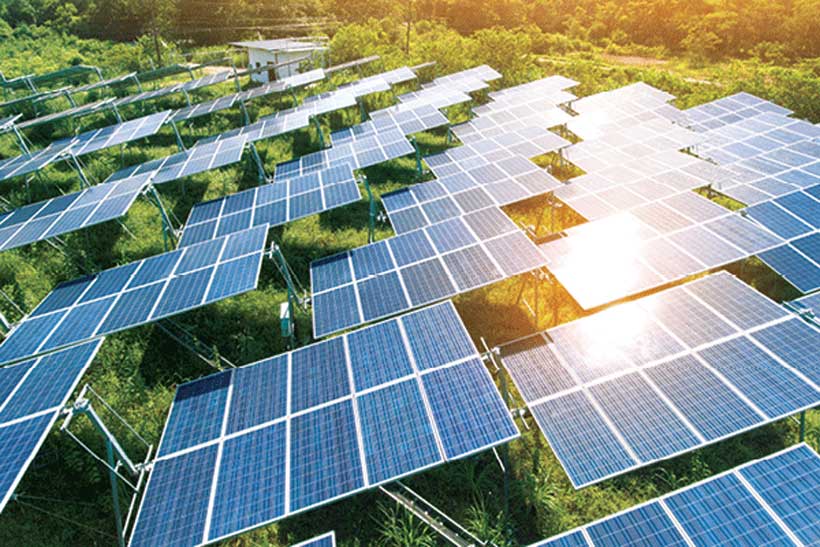 Today the Committee on Industry, Research and Energy (ITRE) – European Parliaments' lead committee on the revision of the Renewable Energy Directive (RED) – called for the Member States to take measures to ensure that energy from biomass is produced in a way that minimises distortive effects on the raw material market and harmful impacts on biodiversity, the environment and the climate. To that end, Member States shall take into account the waste hierarchy and the cascading principle.
As part of the measures, it requires the Member States to terminate support for the production of energy generated from the incineration of waste if the separate collection and the waste hierarchy obligations outlined in the Waste Framework Directive have not been complied with.
Janek Vähk, Climate, Energy and Air Pollution Programme Coordinator: "Although a step in the right direction, the proposed criteria is a weak qualifier, given that, at incineration plants, the 'biodegradable waste', is never combusted without fossil-derived materials present. Thus, it remains possible for 'renewable energy' to be generated while emitting large quantities of fossil-derived CO2. Incineration plants are already the most carbon intense source of power in some Member States".
Vähk added, "We call for the criteria for the use of wastes to be improved so that no support for renewable energy is offered for the combustion of mixed waste".
The committee also has decided to keep recycled carbon fuels – i.e. potentially plastic based fuels – as part of the Renewable Energy Directive, allowing non-renewable energy sources to contribute towards the EU renewables targets. A recent study showed that plastic-derived fuel produces higher exhaust emissions compared to diesel.
Lauriane Veillard, Policy Officer on Chemical Recycling and Plastic-to-Fuels: "Why does the European Parliament keep recycled carbon fuels as part of Renewable Energy Directive, when the definition itself recognizes the non-renewable sources of these fuels? This is greenwashing and will strongly undermine efforts to decarbonise the transport sector. We call on co-legislators to fully exclude the use of fossil based-fuels as part of the RED."