International Tourism Arrivals Could Fall by 20-30% in 2020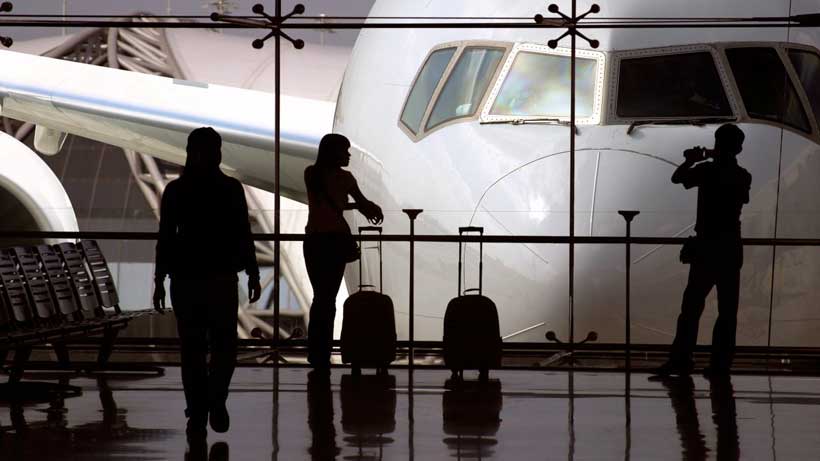 The World Tourism Organization (UNWTO) has released its updated assessment of the likely impact of the COVID-19 on international tourism. Taking into account the unparalleled introduction of travel restrictions across the world, the United Nations specialized agency for tourism expects that international tourist arrivals will be down by 20% to 30% in 2020 when compared with 2019 figures. However, UNWTO stresses that these numbers are based on the latest developments as the global community faces up to an unprecedented social and economic challenge and should be interpreted with caution in view of the extreme uncertain nature of the current crisis.
An expected fall of between 20-30% could translate into a decline in international tourism receipts (exports) of between US$300-450 billion, almost one third of the US$ 1.5 trillion generated in 2019. Taking into account past market trends, this would mean that between five and seven years' worth of growth will be lost to COVID-19. Putting this into context, UNWTO notes that in 2009, on the back of the global economic crisis, international tourist arrivals declined by 4%, while the SARS outbreak led to a decline of just 0.4% in 2003.
UNWTO Secretary-General Zurab Pololikashvili said: "Tourism is among the hardest hit of all economic sectors. However, tourism is also united in helping to address this immense health emergency – our first and utmost priority – while working together to mitigate the impact of the crisis, particularly on employment, and to support the wider recovery efforts through providing jobs and driving economic welfare worldwide."
Mitigating damage and planning for recovery
Mr. Pololikashvili added that, while it is too early to make a full assessment of the likely impact of COVID-19 on tourism, it is clear that millions of jobs within the sector are at risk of being lost. Around 80% of all tourism businesses are small-and-medium-sized enterprises (SMEs), and the sector has been leading the way in providing employment and other opportunities for women, youth and rural communities.
Alongside this new assessment, UNWTO underlines tourism's historic resilience and capacity to create jobs after crisis situations, while also emphasizing the importance of international cooperation and of ensuring the sector is made a central part of recovery efforts.
Since the start of the current crisis, UNWTO has been working closely with the wider United Nations system, including directly alongside the World Health Organization (WHO) to guide the sector, issuing key recommendations for both high-level leaders and individual tourists. To better consolidate and strengthen the response, the Organization has established the Global Tourism Crisis Committee
At both the local and the global level, the crisis we have faced up to together has shown the importance of making the right decisions at the right time.
The time has come to restart tourism!
We do so on the back of many weeks of hard work and commitment. This crisis has affected us all. Many, at every level of the sector, have made sacrifices, personally or professionally. But in the spirit of solidarity that defines tourism, we united under UNWTO's leadership to share our expertise and abilities. Together, we are stronger, and this cooperation will be essential as we move onto the next stage.
Our research shows that several countries around the world are starting to ease restrictions on travel. At the same time, governments and the private sector are working together to restore confidence build and trust – essential foundations for recovery.
In the first stage of this crisis, UNWTO united tourism to assess the likely impact of COVID-19, mitigate the damage to economies, and safeguard jobs and businesses.
Now, as we change gears together, UNWTO is taking the lead again.
Last week, we convened the fifth meeting of the Global Tourism Crisis Committee. Here, we launched the UNWTO Global Guidelines to Restart Tourism. This important document outlines our roadmap and priorities for the sector in the challenging months ahead, from providing liquidity for vulnerable businesses to opening borders and coordinating new health protocols and procedures.
At the same time, we continue to promote innovation and sustainability. These must no longer be small parts of our sector, but instead must be at the heart of everything we do. This way, as we restart tourism, we can build a sector that works for people and planet.
Governments and businesses are increasingly on our side as we work to build this new tourism.
UNWTO is also working to make sure that tourists too share in this vision.
Our partnership with CNN International will take our positive message to millions of people around the world. The #TravelTomorrow message, embraced by so many, is one of responsibility, hope and determination.
And now, as we do get ready to travel again, we remind tourists of the positive difference their choices can make.
Our actions can be meaningful and highlight the road ahead, travelling again to restart tourism.
Zurab Pololikashvili
UNWTO Secretary-General
"Sustainability as the New Normal" a Vision for the Future of Tourism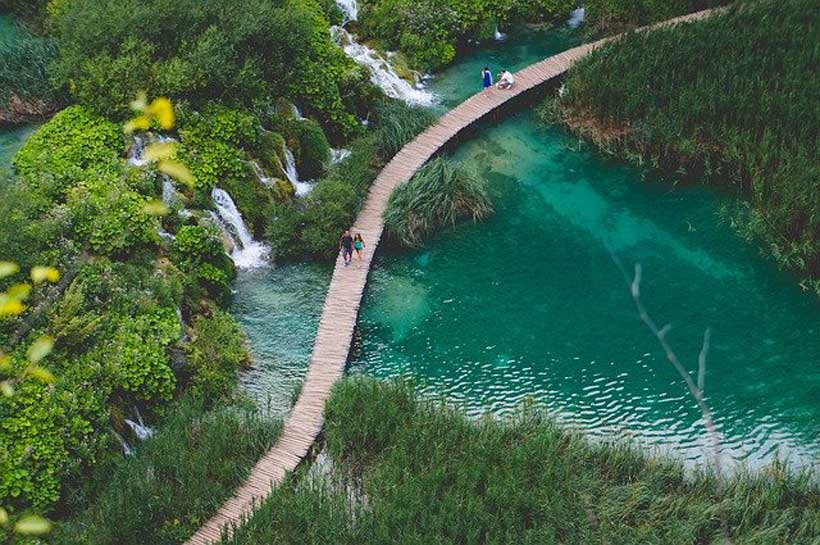 To mark World Environment Day, the One Planet Sustainable Tourism Programme led by the World Tourism Organization (UNWTO) announces its new vision for global tourism– growing better, stronger, and balancing the needs of people, planet and prosperity.
The One Planet Vision for the Responsible Recovery of the Tourism Sector builds on the UNWTO Global Guidelines to Restart Tourism, with the aim to emerge stronger and more sustainable from the COVID-19 crisis.
This combined effort comes at a time when several destinations around the world begin to ease restrictions on travel and mobility and the tourism sector is getting ready to resume its activity with the lessons learned from the pandemic.
UNWTO Secretary-General Zurab Pololikashvili said: "Sustainability must no longer be a niche part of tourism but must be the new norm for every part of our sector. This is one of the central elements of our Global Guidelines to Restart Tourism. It is in our hands to transform tourism and that emerging from COVID-19 becomes a turning point for sustainability.
Better, more sustainable, and resilient growth
The One Planet Vision calls for responsible recovery for the tourism sector, which is founded on sustainability, to build back better. This will underpin tourism's resilience to be better prepared for future crises. The Vision will support the development and implementation of recovery plans, which contribute to the Sustainable Development Goals (SDGs) and to the Paris Agreement.
At a time when governments and the private sector are embarking on the path to recovery, the time is right to keep advancing towards a more economically, social and environmentally sustainable tourism model.
Private sector committed to lead by example
Sabina Fluxà, Vice-Chairman and CEO Iberostar Group , a leading international Hotel and Resort company, stressed that " it is imperative to keep focused on creating a more responsible and fair way to travel", adding that "Iberostar has responded by integrating sustainability in elevated safety protocols and further committing to our circular economy policies to ensure any new waste is managed properly."
According to Delphine King, Executive Director of The Long Run, an international community of nature-based tourism businesses, "Our members collectively conserve over 20 million acres of fragile ecosystems, and none of this work has stopped despite the pandemic and tourism's pause, demonstrating where priorities lie."
James Thornton, CEO, Intrepid Travel, a leading provider of adventure travel experiences, call for committed actions and underscores that, "We believe climate action is a collective commitment to the sustainability of the entire travel industry, and the world we so love to explore".
The One Planet Vision for the Responsible Recovery of the Tourism Sector is structured around six lines of action to guide responsible tourism recovery for people, planet and prosperity, namely public health, social inclusion, biodiversity conservation, climate action, circular economy and governance and finance.
Restrictions on Tourism Travel Starting to Ease but Caution Remains
The world is slowly opening up again, new research from the World Tourism Organization (UNWTO) indicates, with destinations cautiously easing travel restrictions introduced in response to COVID-19. As the United Nations specialized agency releases its Global Guidelines for Reopening Tourism, signalling a transition into gearing up for stronger and better recovery, 3% of all global destinations have now taken steps to ease travel restrictions.
UNWTO has been monitoring the global response to COVID-19 since the start of the pandemic. The fourth edition of its COVID-19 Related Travel Restrictions: A Global Review for Tourism report, released today, again looked at the measures of 217 destinations worldwide as of 18 May 2020. The research shows that 7 destinations have eased travel restrictions for international tourism purposes. At the same time, several more destinations are engaged in significant discussions about the re-opening of borders.
Caution Remains
The report notes that 100% of all destinations worldwide continue to have some form of COVID-19-related travel restrictions in place. Furthermore, as of 18 May 75% continued to have their borders completely closed for international tourism. In 37% of all cases, travel restrictions have been in place for 10 weeks, while 24% of global destinations have had restrictions in place for 14 weeks or more.
UNWTO Secretary-General Zurab Pololikashvili said: "The timely and responsible easing of travel restrictions will help ensure the many social and economic benefits that tourism guarantees will return in a sustainable way. This will contribute to the livelihoods of many millions of people around the world. The sector is a driver of sustainable development and a pillar of economies. UNWTO stresses the need for vigilance, responsibility and international cooperation as the world slowly opens up again."
Mr Pololikashvili also welcomed the growing confidence in the global tourism sector, noting it stands ready to return to growth. While tourism has been the hardest hit of all the world's major economic sectors, UNWTO has led a joint response and last week released its Global Guidelines to Reopen Tourism. These guidelines outline the steps governments and the private sector can take to accelerate recovery in the months ahead.
Tourism-Dependent States Locked Down
Looking into global travel restrictions more closely, the UNWTO research shows that, the more important tourism is to the economies of individual destinations, the more likely they are to have introduced complete border closures. In the case of SIDS destinations (Small Island Developing States), 85% continue to have their borders completely closed for tourism purposes.
All UNWTO regions have more than 65% of their destinations completely closed to tourism: Africa (74%), Americas (86%), Asia and the Pacific (67%), Europe (74%) and the Middle East (69%).
The COVID-19-Related Travel Restrictions report also breaks down the level and type of travel restrictions in place, including prevalence of flight suspensions and measures including compulsory self-isolation and quarantine of tourist arrivals.