COVID-19, Dimmed Global Outlook Weigh Heavily on Emerging East Asian Bonds
The novel coronavirus (COVID-19) pandemic and deepening global economic uncertainty are weighing heavily on local currency bond markets of emerging East Asian economies, according to the latest issue of the Asian Development Bank's (ADB) Asia Bond Monitor.
"Financial markets in the region are already feeling the brunt of the effects of the COVID-19 pandemic, with foreign investment and sector activities on the downside, coupled with ongoing trade issues," said ADB Chief Economist Yasuyuki Sawada. "Efforts to cushion the negative impacts of the pandemic through stimulus packages and monetary measures to support affected households, businesses, and financial markets should continue."
Emerging East Asia comprises the People's Republic of China (PRC); Hong Kong, China; Indonesia; the Republic of Korea; Malaysia; the Philippines; Singapore; Thailand; and Viet Nam.
Apart from emerging East Asia, government bond yields also declined in major advanced economies and select European markets between 31 December 2019 and 29 February 2020 as investors took a risk-averse approach and local industries lessened activities due to the global health situation. This resulted in equity market losses in the region, weakened currencies against the US dollar, and widening credit default swap spreads. Market selloffs, which were observed in some regional bond markets in January and February, will likely continue.
Several central banks in emerging East Asia have cut their policy rates to mitigate the economic impact of the COVID-19 pandemic, including the People's Bank of China, Bank of Thailand, Bank Indonesia, Bangko Sentral ng Pilipinas, Bank of Korea, Bank Negara Malaysia, Hong Kong Monetary Authority, and State Bank of Vietnam. In March, the US Federal Reserve cut rates twice, leaving its interest rates near zero, along with other measures to support financial markets.
Local currency bonds outstanding in emerging East Asia totaled $16 trillion at the end of December 2019, up 2.4% from September 2019 and 12.5% higher than December 2018. Bond issuance in the region, meanwhile, totaled $1.44 trillion in the fourth quarter of 2019, a 9.5% decline from September last year. The local currency bond markets of the Republic of Korea and Malaysia had the highest bonds outstanding-to-gross domestic product ratios in the region, at 130.5% and 104.6%, respectively.
At the end of December 2019, government bonds totaled $9.8 trillion, 1.7% higher than September 2019. Corporate bonds, meanwhile, reached $6.2 trillion on the back of 3.5% growth from September last year. The PRC's local currency bond market remained the largest in emerging East Asia, accounting for 75.4% of the region's total.
The latest issue of the Asia Bond Monitor includes four discussion boxes, which look at the economic impact of the COVID-19 pandemic on economies in developing Asia and specific channels where the economic impact will be felt; reactions of the region's equity markets as the COVID-19 pandemic continues to evolve; the importance and potential of green bonds as sources of capital during periods of market stress; and the impact of environmental, social, and governance factors on portfolio performance.
Top Paying Careers In Criminal Justice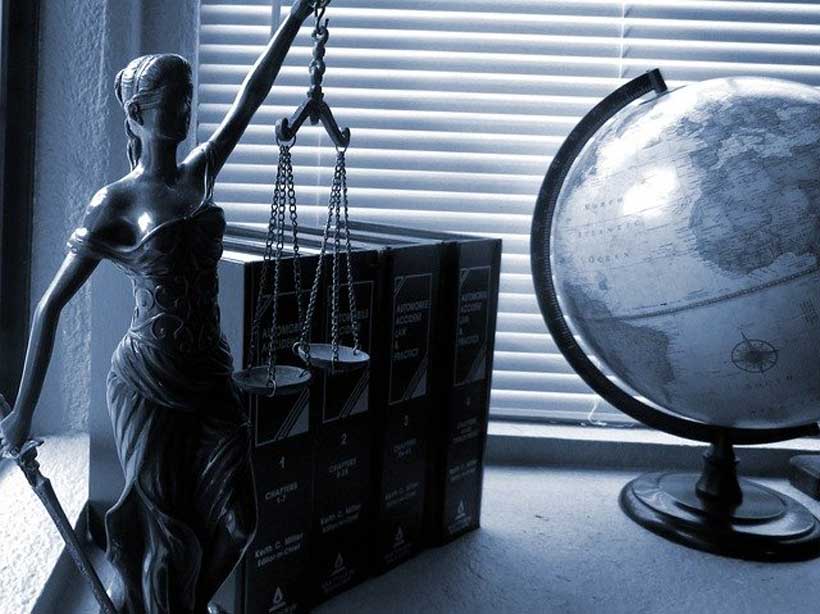 Crime is at large, now more than ever. We get to hear of unimaginably heinous misdeeds every day that can be nerve-wracking for the people who suffer from it. The motivations behind these actions could base on religion, race, ethnicity, nationality, gender, castes, and everything else that creates a bias in our society. The harsh reality is that it exists on every level and every scale, and people from all age groups and genders are equally prone to it.
Fortunately for us, we have adequate and competent law enforcement agencies to protect our interests and ensure the safety of our lives against these perpetrators. It might be risky, but is a highly noble profession that guarantees a respectable career. And with the development of proper governing bodies, this field has also adapted an efficient system to function with several branches.
Individuals who feel strongly about the security of others, or harbor a strong sense of morality readily line up to join this line of service. Besides securing the people from crimes, they also obtain a steady source of income for themselves. One with sufficient room for professional growth, although that is dependent upon the branch of law enforcement which they serve.
Choosing to pursue a career in this field can be a bold decision, but its many rewards make it worthwhile. If you can also see a future in this area, then here are the top-paying options that you should consider before picking any categories. These should help make your career even more exciting than it already could be.
1. DEA AGENTS
A DEA (Drug Enforcement Administration) agent works as part of a team that tackles drug trafficking and apprehends people involved in it. Because they deal with a range of tasks while performing their duties, a dea agent salary can be rather appealing for most people. Serving in this profession requires them to be proficient in several languages, have an apt understanding of body language, be remarkably flexible, and an expert in paying attention to details and decision making. You can expect an average yearly income between $60,000 and $90,000.
2. LAWYERS & ATTORNEYS
Criminal justice lawyers and attorneys can enjoy a comfortable living, thanks to the magnitude and abundance of cases for them in this area. They function by advising their clients in civil and criminal trials and informing them of the possible course of actions within their legal rights. Besides that, advocating before the court of law is a primary part of their job. They need to spend a total of seven years in undergrad and law school to consider bar exams and licensing for practicing. Upon completion, you can enjoy a yearly income of above $70,000.
3. DETECTIVE & PRIVATE INVESTIGATORS
This section of the criminal justice body specializes in active law enforcement practices and maintain order in a city. Detectives rank higher than police officers and work on solving specific cases by examining records, collecting evidence, and apprehending criminals. Most of them are advance from the position of a police officer by clearing specializing exams that test their physical and mental competence. Once they promote this level, they can get a salary of up to $90,000 in a year.
Private investigators offer similar services, but since they are not part of a system, they are more flexible with their work. They may be unlicensed and undertake all nature of cases. Thus, making them more suitable for private investigations.
4. POLICE OFFICERS
Police officers play a more significant role in the day to day activities of our lives. They maintain order, file reports, make arrests, apprehend offenders of the law, and respond to calls for individual assistance. Qualifying for this job requires them to clear training and pass several medical, physical, and written exams. After completing them, they can serve state or federal agencies following the defined code of law. You should expect to earn $40,000 to $60,000 a year. To get into a higher pay scale, try to apply getting done with your undergrad.
5. FEDERAL MARSHALS
Federal marshals perform a more narrow scope of duties. They are prominent members of the US government's executive branch. Their job description involves providing adequate security to court officers and officials and ensuring the smooth functioning of the judicial system. Part of their job also requires them to convey and fulfill court orders, like arrest warrants or prisoner transfers. Individuals can join this field after completing a degree in criminal justice and three years of practice in this area. They are likely to start from a pay scale of above $38,000 a year.
6. FORENSICS ANALYSTS
Forensics analysts are the Sherlock Holmes of the world of criminal justice. They collect and analyze evidence related to criminal cases and make reasonable deductions or draw appropriate conclusions from their findings. They work closely with medical examiners, officers, and lab technicians to perform their duties. Exhibiting a sound understanding of ballistics, fingerprinting, biochemistry, and other implicit details of cases is essential for their jobs. People wanting to work in this branch need to complete a bachelor's in criminal justice and get a forensic science specialization through enforcement agencies. They can start working with annual pay of $37,000 and expect gradual growth with time and experience.
7. PROBATION OFFICERS
Probation officers work on rehabilitating and reforming the lives of law offenders, convicts, and people still waiting for their sentencing. They supervise the activities of released criminals and run background checks on arrested individuals to help with the sentencing. A vital part of their job also involves providing recommendations on matters related to sentencing and reviewing court orders. They offer rehabilitation assistance and referrals to counseling, training, and community service programs for offenders. That makes their job rather important in intercepting and eliminating crime from our streets. These can start their careers from $35,000 and expect to go up to $60,000 a year with gradual growth.
8. COURT CLERKS
Court clerks provide clerical support with matters related to the municipality and court systems, as well as federal licensing agencies. They perform all the associated services and administrative duties for the judicial system. That involves issuing licenses, collecting fees, maintaining fiscal accounts, and verifying the propositions made in the court. They need to complete a 2-year associate degree and other technical programs from vocational schools. Depending on their performance, experience, and work, they can earn between $20,000 and $75,000 a year.
SUMMARY
These are top-paying career options in criminal justice that you need to consider for your future. Make sure to prepare for rigorous physical and mental exercise for all of them, as this field deals with everyone identically. Rest assured, you can envision a respectable and satisfying life ahead of you after joining this field.
Explainer: Commission adopts new EU Air Safety List
What is the EU Air Safety List?
The EU Air Safety List (ASL) is a list of air carriers from non-EU countries, which do not fulfil the necessary international safety standards. The carriers on the ASL are banned from operating to, in and from the EU. Also, carriers that do not operate to the EU can be put on the ASL, in order to warn the public travelling outside of the EU about their unsafe status. If the safety authorities of a third country are not able to fulfil their international safety oversight obligations, all the carriers of such country can be put on the ASL.
The EU Air Safety List, while evidently not popular with the affected countries, has developed into a very powerful, and internationally recognised tool to help improve the safety of international aviation. This is the case both for flights to the EU, but also for aviation outside of the EU. The ASL is also seen as a strong preventive tool, because countries, which are under scrutiny, tend to improve their safety oversight to prevent seeing their air carriers on the list.
Which carriers are currently on the EU Air Safety List?
After the update of June 2020, the 35th update, 96 air carriers are banned from EU skies:
90 airlines certified in 16 states*, due to a lack of safety oversight by the aviation authorities from these states;
Six individual airlines, based on safety concerns with regard to these airlines themselves: Avior Airlines (Venezuela), Blue Wing Airlines (Suriname), Iran Aseman Airlines (Iran), Iraqi Airways (Iraq), Med-View Airlines (Nigeria) and Air Zimbabwe (Zimbabwe).
An additional three airlines are subject to operational restrictions and can only fly to the EU with specific aircraft types: Air Service Comores (the Comoros), Iran Air (Iran) and Air Koryo (North Korea).
Who is responsible for the updates to the EU Air Safety List?
For the purpose of updating the list, the Commission is assisted by the EU Air Safety Committee (ASC), which is composed of aviation safety experts from all the EU Member States and chaired by the Commission, with the support of the European Union Aviation Safety Agency (EASA). Acting on a proposal by the Commission, the Air Safety Committee adopts its opinion by qualified majority, which is then submitted to the European Parliament before final adoption by the Commission and subsequent publication in the Official Journal. To date, all decisions taken by the Commission to impose or to lift restrictions have always been reached with the unanimous support of the ASC. Equally, every update of the ASL met with the unanimous support of the European Parliament's Transport Committee.
What is the procedure for updates to the EU Air Safety List?
All Member States and the European Union Aviation Safety Agency (EASA) have the obligation to communicate information to the Commission, which may be relevant in the context of updating the ASL. The European Commission and the Air Safety Committee use a variety of sources of information when assessing whether or not international safety standards are respected. These sources include ICAO, FAA, EASA, SAFA** and TCO*** reports, as well as information gathered by individual Member States and the Commission itself. It is important to note that this assessment is made against international safety standards (and not the EU safety standards, which are sometimes more stringent), and notably the standards promulgated by the International Civil Aviation Organisation (ICAO).
To whom does it apply?
The rules establishing the list of banned carriers apply to all air carriers irrespective of their nationality – EU and non-EU ones. The rules apply only to commercial air transport, i.e. to air transport of passengers and cargo for remuneration or hire. The rules do not apply to private and non-commercial flights (e.g. positioning flights for maintenance purposes).
How often is the list updated and what is the timeframe for this? Is there not a risk that it will quickly become obsolete?
The Air Safety List may be updated whenever the Commission deems it is necessary, or upon request of an EU Member State. The ASC normally meets two or three times every year, as necessary. In cases of emergency, a specific procedure is foreseen.
How can an airline be cleared and taken off the list?
It is possible for states and air carriers to be removed from the air safety list. If an airline considers that it should be taken off the list because it complies with the relevant safety standards, it can address a request to the Commission, either directly or through its civil aviation authority. To enable a ban to be lifted, sufficient evidence needs to be provided to the EU to prove that the capacity of the airline and of its oversight authority to implement international safety standards is of a sufficient level. The Commission services will then assess the evidence presented by the airline and/or its oversight authority to substantiate its request for being withdrawn from the air safety list, and if the result of the assessment is positive, the Commission will make a proposal to the EU Air Safety Committee.
Notwithstanding the case of individual air carriers, if the underlying reason for an air carrier being on the ASL is due to the poor level of compliance with ICAO standards by its safety oversight authorities, it will require the state to address the significant non-compliances before that air carrier can be removed from the list.
In practical terms, this involves the air carrier and its state providing written information, attending meetings with the Commission and Member States, sometimes being subject to an on-site visit led by the Commission, and taking part in hearings in front of the Air Safety Committee.
How is an airline added to the list?
If the Commission or a Member State acquires and confirms evidence indicating serious safety deficiencies on the part of an airline or its oversight authority anywhere in the world, the list will be updated to include such airline or all the airlines of such country.
Does the inclusion of an airline in the air safety list always mean that it is no longer allowed to fly in Europe?
YES. As long as the air carrier is subject to a total ban, it cannot operate with its aircraft and personnel in the Union's airspace. The airline is included in Annex A to the regulation whereby the Air Safety List is updated. Equally, as long as an air carrier is subject to a partial ban it can operate only with the aircraft stipulated in the Regulation. The airline is included in Annex B to the regulation whereby the Air Safety List is updated.
Banned airlines can, however, use the aircraft and personnel of other airlines, which are not on the ASL, on the basis of contracts called "wet-lease agreements". In this way, passengers and cargo can still be transported on the basis of tickets sold by a banned airline, whereas the actual flight is operated by airlines which fully comply with the safety rules. Furthermore, aircraft which are used for government or state purposes (e.g. transport of the heads of state and/or government, humanitarian flights), do not fall under the safety requirements of ICAO. Such aircraft are considered to be operating "state flights" and they can fly into the EU even if they are banned from operating commercial flights to the EU. However, such flights do need a special authorisation ("diplomatic clearance") from all the Member States, which the state aircraft overflies, as well as from the state of destination.
In essence, banned airlines cannot enter the sovereign airspace of any Member State and fly over their territory while they are banned (totally or partially).
Does the list prevent EU Member States from taking individual safety measures at a national level?
NO. The general principle is that whatever measure is considered at national level must be also examined at Union level. When an air carrier is considered unsafe and therefore banned in one Member State, there is an obligation to examine this measure at EU level with a view to applying it throughout the European Union. Nevertheless, even where a ban is not extended to the EU, there is scope for Member States to continue to act at national level in certain exceptional cases, particularly in emergencies or in response to a safety issue specifically affecting them.
What are airlines' "rights of defence"?
Airlines that have been banned, or that are being investigated in view of a potential ban, have the right to express their points of view, submit any documents, which they consider appropriate for their defence, and make oral and written presentations to the Air Safety Committee and the Commission. This means that they can submit comments in writing, add new items to their file, and ask to be heard by the Commission or to attend a hearing before the Aviation Safety Committee, which then formulates its opinion based on these proceedings and the materials submitted prior to or during the hearing.
Is the Commission approach a punitive one?
The Commission's sole aim is to improve aviation safety, which is in everyone's interest, and in no way to affect a country's economic or social development. Countries affected can put in place technical assistance measures to help airlines achieve a satisfactory level of aviation safety. While in the past the focus has been to put countries and carriers on the ASL, the Commission is now also focusing on working with affected states to help them improve their safety situation, in order to allow them to be released from the EU Air Safety List once the necessary safety levels have been reached.
How is the public informed about the EU Air Safety List?
The latest version of the list is made available to the public online at https://ec.europa.eu/transport/modes/air/safety/air-ban_en. The Commission also liaises closely with European and international travel agent associations each time that any changes are made to the list in order that they may be in the best possible position to aid their clients – the passengers – in making informed decisions when making their travel arrangements. Moreover, the "Air Safety List" regulation also obliges national civil aviation authorities, EASA and airports in the territory of the Member States to bring the ASL to the attention of passengers, both via their websites and, where relevant, in their premises.
In what way does the EU Air Safety List provide rights to European travellers?
The Air Safety List Regulation establishes the right of any passenger to know the identity of every airline they fly with throughout their trip. To this effect, the contracting carrier is required to inform passengers of the identity of the operating air carrier or carriers when making a reservation, whatever the means used to make the booking. The passenger must also be kept informed of any change of operating carrier, either at check-in or, at the latest, when boarding. The Regulation also gives passengers the right to reimbursement or re-routing if a carrier with which a booking has been made is subsequently added to the Air Safety List, resulting in cancellation of the flight concerned.
In what way does the publication of the EU Air Safety List help European citizens travelling beyond EU territory?
The ASL does not only ban unsafe airlines from operating to, from and in the EU. The publication of the list also provides useful information to people wishing to travel outside the European Union, in order for them to avoid flying with these airlines. The list also safeguards the rights of consumers who have bought a trip at a travel agent, which includes a flight operated by an airline on the ASL.
Central and South America now 'intense zones' for COVID-19 transmission
Greater solidarity must be shown to Central and South American countries which have become "the intense zones" for COVID-19 transmission, a top official with the World Health Organization (WHO) said on Monday.
Dr. Michael Ryan, WHO Executive Director, was speaking to journalists listening in to the UN agency's regular virtual update on the pandemic.
He reported that the Americas are home to five of the 10 countries with the highest number of COVID-19 cases over the past 24 hours: Brazil, the United States, Peru, Chile and Mexico.
The biggest rise in caseloads can be found in Brazil, Colombia, Chile, Peru, Mexico, Haiti, Argentina and Bolivia.
"While the numbers are not exponential, in some countries we are seeing a progressive increase in cases on a daily basis", said Dr. Ryan.
"And countries are having to work very hard to both understand the scale of infection, but also health systems are beginning to come under pressure across the region."
Countries vary in response
The Americas offer a mixed picture of COVID-19 responses on a national level, Dr. Ryan continued, with some countries taking what he described as an "all-of-government, all-of-society, inclusive, scientific-driven approach" to tackling the disease, and others struggling.
Factors that drive virus transmission across the region include complexities in population structure and urban poverty.
"I would certainly characterize that Central and South America in particular have very much become the intense zones of transmission for this virus as we speak, and I don't believe that we have reached the peak in that transmission. And at this point, I cannot predict when we will", he said.
Dr. Ryan called for support and international solidarity for countries in the region.
WHO is particularly concerned about the situation in Haiti due to the inherent weakness of the country's health system.
Last month, an advisory group with the UN's Economic and Social Council (ECOSOC) warned that the pandemic could trigger a humanitarian catastrophe in the Caribbean island nation, where six million people already live below the poverty line.