Coronavirus: Why Russians Are Lucky to Be Led by Putin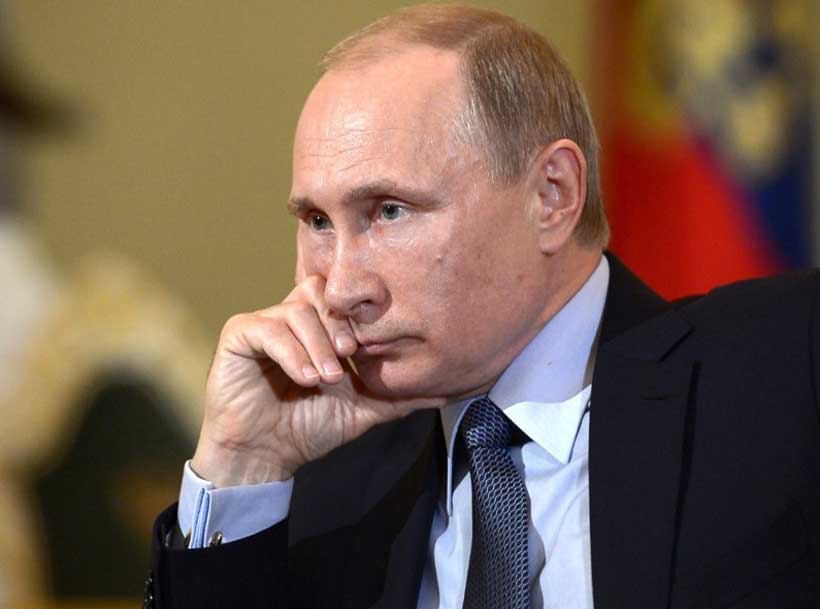 On Tuesday, March 24th, the following happened:
U.S.A. had the world's largest number of new coronavirus-19 cases: 10,168. The prior day, there were 33,546 cases; so, this 10,168 new cases were a 30% increase from the day before.
Russia had 71 new cases, up 19% from the prior day's 367.
Reuters bannered "U.S. has potential of becoming coronavirus epicenter, says WHO" and reported that,
The World Health Organization said on Tuesday it was seeing a "very large acceleration" in coronavirus infections in the United States which had the potential of becoming the new epicenter.
Over the past 24 hours, 85 percent of new cases were from Europe and the United States, WHO spokeswoman Margaret Harris told reporters. Of those, 40 percent were from the United States.
Asked whether the United States could become the new epicentre, Harris said: "We are now seeing a very large acceleration in cases in the U.S. So it does have that potential.
Right now, on Wednesday the 25th, the U.S. again has the world's largest number of new cases reported, 11,074. That's a 25% increase added to the 43,734 cases total on March 24th. And, within just three more days, America will have the world's largest total number of cases, if Italy won't. And after yet another day, the U.S. will almost certainly have the world's largest total number of cases, because Italy has been adding only around half as many new cases per day as the U.S., though Italy's total right now is higher than America's, and is actually the second largest total after only China's. China will have the world's third-largest total number of cases by this weekend, the 28th or 29th, and America will be #1 then, not only on the number of new cases, but on the total number of cases, of this infection. That quickly, then, China will become no longer the #1 coronavirus-19 nation, but, instead, #3, behind the #1 U.S., and the #2 Italy.
America has been in political chaos because each of its two houses of Congress, and both Parties, and the President, have been blocked from agreeing on what to do — all of them were ignoring that this is an existential emergency and thus dealt with it as if it were instead just another way for each to increase its chances of re-election at the expense of the others. Both political Parties, Republicans and Democrats, and Congress and the President, agreed on a "$500 billion fund for corporations" to reduce the negative impact on billionaires' wealth, but Democrats demanded that limits be placed on executives' pay, and "included reducing student debt and boosting food stability programs. Some of the ideas would be major sticking points with Republicans: The bill, for example, would invest money 'to eliminate high-polluting aircraft' and 'research into sustainable aviation fuels.'" Democrats also wanted, but Republicans refused, some costly measures to continue workers' incomes during their plague-induced period of unemployment. Agreement had been reached only on the billionaire-bailouts — protections especially of stock-values. This is the way America's 'democracy' works. Rule by the billionaires is considered to be 'democracy'. Luxuries are treated as being more important than necessities are. (Billionaires are thought to be superior people, who must be served before anyone else.) Dollars rule, people don't. And this chaos is the result of that.
On March 23rd, the prominent progressive economist James K. Galbraith headlined "What the Government Needs to Do Next" and described in detail what a governmental policy-response would be that would subsidize the public to deal with this crisis, but not subsidize the billionaires (who already have way too much and can well afford to become merely millionaires while not actually suffering at all), and that would be of maximum benefit to the total economy by protecting the assets of the most-vulnerable (who could then continue to shop and work), but his common-sense proposal wasn't even being considered by the legislators, nor by the President.
Only a few countries had a faster rate of increase in cases than the U.S. did on March 24th, but all of them had far fewer cases: Portugal, South Africa, Burkina Faso, Nigeria, Rwanda and Uganda. For example, Rwanda had the world's highest percentage-increase from the day before, almost a doubling, but that was 17 new cases, up from a total of 19 on the day before. So, America's 30% increase was clearly the world's worst performance, on that single day.
Russia's performance is perhaps the world's best.
On March 22nd, CNN headlined "Why does Russia, population 146 million, have fewer coronavirus cases than Luxembourg?" (that's a country of 628,000 people) and reported that
Russia's early response measures — such as shutting down its 2,600-mile border with China as early as January 30, and setting up quarantine zones — may have contributed to the delay of a full-blown outbreak, some experts say.
Russian President Vladimir Putin responded to criticism over the number of recorded cases.
A strong record on testing
"The director-general of WHO said 'test, test, test,'" Dr. Melita Vujnovic, the World Health Organization's representative in Russia, told CNN Thursday. "Well, Russia started that literally at the end of January."
Vujnovic said Russia also took a broader set of measures in addition to testing.
"Testing and identification of cases, tracing contacts, isolation, these are all measures that WHO proposes and recommends, and they were in place all the time," she said. "And the social distancing is the second component that really also started relatively early."
Rospotrebnadzor, Russia's state consumer watchdog, said Saturday that it had run more than 156,000 coronavirus tests in total. By comparison, according to CDC figures, the United States only picked up the pace in testing at the beginning of March.
On March 20th, the permanently anti-Russian U.S. organization, Carnegie Endowment for International Peace (whose "Orwellian" name was perhaps one of the inspirations for George Orwell's permanent-warfare novel, 1984) headlined "Confronting the Challenges of Coronavirus, Russia Sees Its Worldview Vindicated", and tried to put as bad a face on Russia's coronavirus performance as they could, such as by alleging that (alleged) dictatorships were performing no worse than 'democracies' at controlling the coronavirus threat:
The state has reasserted itself as the prime actor on the global scene. International institutions like the World Health Organization have become mere statisticians, and even the EU has taken a back seat to the governments of member states.
The world's democracies are not faring better in the crisis than nondemocracies.
However, back on 27 July 2015, that organization had bannered "How Authentic is Putin's Approval Rating?" and reviewed more than 15 years of Putin's approval ratings from the Russian public, and reluctantly concluded that it was and had always been "Authentic," and almost always high.
Internationally, too, Putin's leadership of Russia is more highly regarded than is the current U.S. President's leadership of America.
Back in 2017, the British firm of WIN/Gallup International issued "Gallup International's 41st Annual Global End of Year Survey Opinion Poll in 55 Countries Across the Globe", which sampled 1,000 persons in each country in order to determine in each one the percentage of the public who rated "Favorable" and who rated "Unfavorable" each of the following 12 national heads-of-state (listed here in descending order of their net favorability, or "favorable" minus "unfavorable"): Merkel, Macron, Modi, May, Xi, Putin, Saud, Netanyahu, Rouhani, Erdogan, and Trump. (Merkel globally scored highest, Trump lowest.)
Amongst Russians, the score for Putin was 79% Favorable, 11% Unfavorable, for a net score of +68%.
Though Germany's Merkel had the highest score worldwide, her score in Germany was only 54% Favorable and 44% Unfavorable, for a net of +10.
Macron's net score in France was -1%.
May's net in UK was -18%
Rouhani's in Iran was +37%
Erdogan's in Turkey was +22%
Modi's in India was +72% (that's 84%-12%)
Trump's in U.S. was -23% (35%-58%) — the worst of all.
The following leaders weren't surveyed in their own countries: Xi, Netanyahu, and Saud.
So: Putin's net +68% score amongst his own country's population was second ony to Modi's — and, whereas Modi had been in office for only 3 years and had not yet begun his controversial actively anti-Muslim campaign, Putin had led Russia for 17 years, and was a very firmly established high performer in these figures. Here are some of the reasons for this.
Putin and Biden meeting – a chance for a better world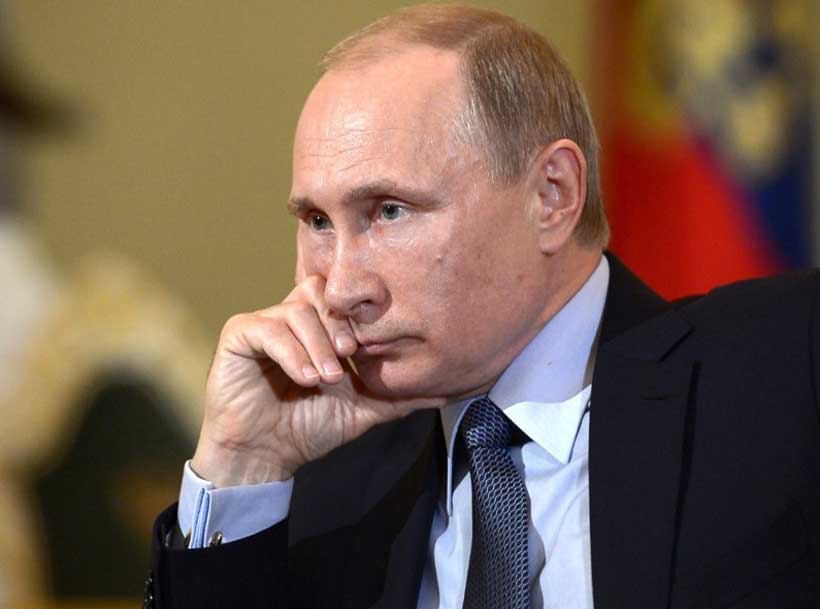 The whole world is looking forward to the meeting of the new US President Joe Biden with his Russian counterpart, Vladimir Putin. Although the Kremlin and the White House urge people not to expect too much from the June 16 summit, one still wants to believe that a personal meeting by the leaders of the two rival powers will lead to a thaw in bilateral relations and help defuse global tensions. At the same time, statements coming from the White House about negotiation plans sound rather vague. The bottom line is about "understanding Russia's position and its aspirations." The impression is that hundreds of Russologists working for the State Department, NSA, CIA and other agencies are unable to provide a definitive answer to this question, and the not very young 46th President of the United States has been forced to personally go for information. Moscow makes it clear that negotiations are a good thing, but the initiative comes from the United States, so the agenda will largely be agreed right on the spot.
At the same time, there are a number of key topics that the leaders of the two countries simply can't ignore. Of course, there will be questions about human rights that Biden wants to ask Putin so badly, but the Russian leader too may want to ask about certain "inconvenient" things. First of all, about the United States participation in conflicts in the Middle East, where the "liberation movements," indirectly supported by  Washington continue to attack Russian and Syrian government forces. In fact, the parts of Syria and Iraq controlled by the Americans and their allies have become areas where there is no effective conflict against terrorists. The militants from that area are killing people in Germany and France, and spreading the ideas of extremism and radical Islam throughout Europe.
The United States has every right to defend its interests in the oil-producing regions, but such methods are hardly acceptable. The Kremlin apparently has obtained enough evidence of the "dirty methods" of warfare practiced by the United States in the Middle East. The spare parts for the numerous drones shot down over the Khmeimim airbase alone prove beyond any doubt the American involvement in organizing aerial attacks on the Russian military. However, a dialogue between Russia and the United States could quickly extinguish the flames of war in Syria and, more importantly, help ensure Europe's security against terrorist attacks. So, Putin has a very important trump card up his sleeve, which he can't fail to play. The only question is how Biden will react to this win-win move by Moscow.
As to the question about human rights, it may prove rather unpleasant for Biden. During preparations for the summit, the Swiss government pointedly indicated (apparently at the suggestion of the White House) that the vaccine race continues. Geneva is ready to accredit, without PCR tests, journalists who have been vaccinated with Western vaccines, but not with Sputnik, which has already proven its effectiveness. Needless to say, the Russian negotiators also used their own country's vaccine. However, such a move, designed to show once again who is the "boss" in the upcoming meeting, only reflects a complete disregard for the European`s right to vaccination, and this is only the beginning. And the demonstrative support and financing of the Russian opposition – hardly gives Biden any reason for accusing Russia of human rights violations.
Even the case of the Belarusian oppositionist Protasevich, who was taken from  the plane which grounded in Minsk due to a terrorist threat immediately brings to mind the "arrest" of the plane of Bolivian leader Morales, or the US-approved extrajudicial detention of Russian sociologist Shugalei in Libya. In addition, the long history of the Guantanamo detention center hardly gives US officials any moral grounds to lecture anyone about human rights.
If, during the Geneva summit the United States and Russia can heal the festering wound of the Middle East conflict, this would be a giant step forward in the war on terror. The question is whether Biden will try to turn the dialogue with Putin into a series of accusations to increase his approval rating back home. A similar incident has already taken place and made the 46th President of the United States to look not so good. That being said, we can hope that in Geneva Joe Biden will lean back on his many years of experience and good knowledge of Russia, and emotions will not prevent him from achieving a breakthrough in relations with Moscow and mending bilateral ties, thus easing tensions in Europe and allaying peoples fear of a new global conflict.
Russia, Europe Discuss Prospects for Cooperation at SPIEF'21
Despite the deep-seated disagreements between Russia and the European Union, Kremlin is indiscriminately courting European business leaders. Ahead of the 24th St. Petersburg International Economic Forum [SPIEF'21] on June 2-5, President Vladimir Putin, in an official message, emphasized Moscow would forge a closer economic cooperation with its foreign partners and ready to share experience in various areas and further called for building constructive partnerships between members of the global community and expand business ties to effectively tackle the current critical global challenges and achieve sustainable development.
"We are ready to share our experience in areas such as healthcare and digitalization, and to work with partners to build better telecommunications, energy, and transport infrastructure. We also recognize the importance of addressing key issues facing the environment and climate," according to the president's message released on the official website.
Later at the plenary session held under the theme A Collective Reckoning of the New Global Economic Reality, Putin said, particularly about energy connectivity between Russia and Europe – "that Gazprom is ready to fill Nord Stream 2 with gas. This route will create direct links between the Russian and German systems and will ensure energy security and reliable gas supplies for the Europeans, like Nord Stream 1" and, in addition, emphasized readiness to implement similar high-tech projects with European and other partners in the future, despite all sorts of artificial barriers in the current political environment.
That, however, during the business discussion exclusively devoted to Russia-Europe, leaders of European business noted that strategies are needed for the improvement of relations between Russia and the European Union, and the necessity to develop a consolidated response to global challenges.
"In 2020, Russia faced four challenges. First, the pandemic, second, the collapse of oil prices, third, the devaluation of the Russian local currency the rouble, and the fourth, which is an ongoing challenge, the geopolitical context that does not make things easier. At the same time, Russia demonstrated good economic indicators. The global challenges are so disruptive that we need to come up with a joint approach and cooperate in fighting the pandemic," according to objective views of Johan Vanderplaetse, Chairman of the Association of European Businesses (AEB) and President for Russia and the CIS, Schneider Electric.
Taking his turn during the discussions, Maksim Reshetnikov, Minister of Economic Development of the Russian Federation explained that the ultimate goal is to combat greenhouse gas emissions. In this context, technological neutrality, mutual recognition, and implementation of projects aimed to reduce carbon dioxide emissions are crucial. Building these mechanisms is a subject for strong international discussion, and there are high hopes for the climate conference in Glasgow this November.
Development of 5G networks can become a new touch point for Russia and Europe. But, no country, and no government can cope with all the tasks on their own. For example, 5G requires joint efforts, so European Union and Russia must work together to deploy this technology. Now both need to work together on 5G technologies in Russia and in Europe, suggested Arun Bansal, Executive Vice-president, Head of Market Area Europe and Latin America, Ericsson.
"Russia has amazing technological capabilities, and there are great companies. If we compare them with Western companies, if we join forces [connecting to 5G], we will all benefit from this," added Johan Vanderplaetse, Chairman, Association of European Businesses.
During the discussions, the participants acknowledged that existing problems, especially the need to achieve international agreements. "We are now probably at the most difficult point in the development of our relations since the end of the Cold War. I think both sides value our relationship. Why are we at this negative point in our development? Of course, there are territorial and geopolitical issues, issues of human rights violations. I believe that all these problems contributed to the suspension of our political dialogue, which is now affected by uncertainty. In this atmosphere it is difficult to go back to the normalization of these relations," according to Markus Ederer, Ambassador of the European Union to the Russian Federation.
Vladimir Chizhov, Ambassador Extraordinary and Plenipotentiary, Permanent Representative of the Russian Federation to the European Union (EU) explained that most of the effective formats available for the members of the European Union and the Russian Federation for interaction are currently on hold. On the other hand, Russia has not closed a single door neither has it imposed restrictions for Europe. All suspensions were initiated by the European Union.
Some believe that there should be solutions, suggested expanding the list of green projects and finding a compromise between government and business. "We categorized nuclear energy as a green project, and this was a crucial decision. We believe that, based on the criterion of greenhouse gas emissions, based on the principles of technological neutrality, nuclear power should be seen as clean energy. And secondly, we have developed a number of transitional projects that may not meet some highest standards, but for many industries in our country this is a big step forward," says Maksim Reshetnikov, Minister of Economic Development of the Russian Federation.
For Markus Ederer, Ambassador of the European Union to the Russian Federation, it is necessary to use the opportunity to strengthen relationship in the context of green transformation and creation of green economy, as it will be a new field for cooperation that is of high interest for representatives of European business community. The more policy becomes oriented towards the development of a green economy, the more seriously moving towards stabilizing relations between Russia and Europe.
Regional experiments that allow to introduce a system of emission quotas in the regions. "We are working on a soft regulatory framework that will allow us to implement climate projects, take into account the carbon footprint of products that will make our entire system more transparent, while at the same time we are launching a system of more stringent regulation based on regional experiments. Many countries have followed this path. We are currently in the final stage of the Sakhalin experiment, which will enable individual regions, at their will and in agreement with the business, to declare the goal of carbon neutrality and introduce a system of emission quotas with the trading system, and so on," stressed Maksim Reshetnikov, Minister of Economic Development of the Russian Federation.
"We need to focus on reducing carbon emissions and strengthening other areas. The Sakhalin project is also a great example of enhancing our cooperation, including in the future. These are efforts that we should focus on, excluding the political context. We must work on issues of compliance with the obligations of WTO member countries. The obligations of all WTO members must correspond," concluded Markus Ederer, Ambassador of the European Union to the Russian Federation.
The St. Petersburg International Economic Forum, popularly referred to as SPIEF, brings together international business leaders, government officials and representatives of expert and media communities to discuss various topics and jointly search for effective solutions to the most pressing challenges in Russian and global economies. The SPIEF is held annually, and since 2006 it has been held under the patronage and with the participation of the President of the Russian Federation.
To Stay or Not to Stay? Seven Concerns Russia Has about the OSCE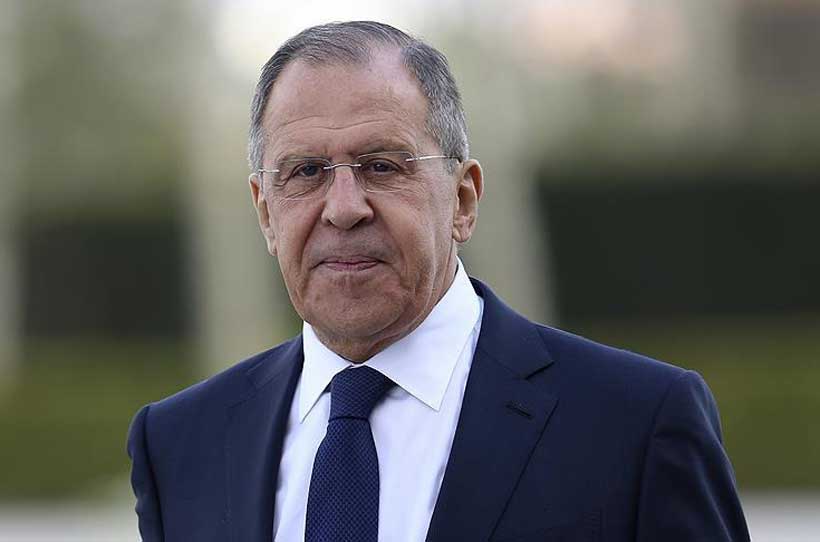 Today we live through a new cycle of intense confrontation between Russia and the West. This confrontation is exemplified by Russia increasingly voicing its disappointment in and frustration with many multilateral international institutions—from the United Nations to the Council of Europe and to the Organization for the Prohibition of Chemical Weapons.
Though few would question the importance of multilateralism as such, its existing practice raises concerns and meets growing resentment. It has become a fashion in Moscow to make a case for a new isolationism and Russia's disengagement from many international agreements, regimes and institutions.
The Organization for Security and Cooperation in Europe (OSCE) is no exception. In Russia, an increasing number of statements can be heard about OSCE allegedly failing to meet Russia's expectations, interests and proposals. Sometimes such statements lead to conclusions that the OSCE is hopeless, that its time is over and that Moscow should leave this dysfunctional and highly biased Organization as soon as possible.
One could brush off these statements and conclusions as incompetent, politically loaded and destructive. Still, since they have received broad circulation at least in the Russian expert community, it would be more appropriate to dig deeper into this matter and to reconstruct the logic of the criticism. The goal of this brief article is to summarize the most popular Russian arguments against the OSCE and to offer counter-arguments in favor of continuous Russian engagement with this important international institution.
OSCE has a geographical bias
Critics argue that after the end of the Cold War, the OSCE has focused its attention on States and territories to the East of Vienna (mostly in the post-Soviet and post-Yugoslav countries), while the rest of the vast Euro-Atlantic space has never appeared on its radar screen. The logical conclusion is that the OSCE is a one-way street—a mechanism to transfer Western values and practices to the East of the European continent. This geographical bias looks particularly inappropriate today when many Western countries themselves experience increasingly serious problems with political populism, extremism, and separatism, the argument goes.
This assertion is partially true. Indeed, over the past two decades, the OSCE has conducted many operations and implemented many projects in the former Yugoslavia and, to a lesser extent, in the former Soviet Union. However, these activities are generally on the decline now, with the exception of the OSCE Special Monitoring Mission to Ukraine and some limited activities in Central Asia. More importantly, an attempt to block the Western influence in the post-Soviet space by leaving the OSCE does not make any sense. The West will continue to promote its political institutions and democratic standards in the East in any case. The only question is whether it will do it mostly through the OSCE, where Russia has a say, or whether it will use mostly EU mechanisms and/or bilateral agreements between major Western powers and their partners in the East. Leaving the OSCE would simply deprive Moscow of any kind of influence with regard to the East-West interaction in the Greater Europe in the future.
OSCE has a thematic bias
Another line of criticism maintains that the Organization has focused almost exclusively on the human rights agenda, to the detriment of other, equally important parts of its initial mandate, such as security, economic cooperation or environmental protection. Politicians and scholars in Russia often claim that the OSCE has turned into a body which sees its main mission in criticizing all possible deviations from the flawed Western interpretation of human rights and in advancing the obsolete concept of the "liberal universalism".
This view is not entirely right. The OSCE never limited its activities to human rights protection. For instance, it remains one of very few mechanisms to discuss European security in general, and confidence-building measures in Europe in particular. One should not forget that in 2014, the OSCE turned out to be the only international organization capable of playing a role in deescalating the crisis in Ukraine. However, even if the OSCE decided at some point to terminate all of its human rights and democracy-related activities, this decision would not make Russia's position any easier. These activities would simply move to another place—for example, to the Council of Europe, which arguably has more rigid human rights standards than the OSCE.
OSCE has failed to implement the Charter of Paris
Numerous opponents of the Organization never miss an opportunity to underscore that the 1990 Charter of Paris has remained on paper only, and the OSCE has never become the cornerstone of the Euro-Atlantic area as leaders had hoped for some thirty years ago. Today our common continent is more divided than it has been at the end of the 20th century, and the prospect of returning to the concept of a "Europe whole and free" at this juncture does not look too encouraging.
It is hard to deny that OSCE participating States have failed to implement the Charter of Paris in full, and that the OSCE has failed to receive the central position in the Euro-Atlantic security system. There is an endless and fruitless discussion about who is responsible for this historic failure—Moscow or Western capitals. Still, it is clear that one cannot blame an organization for the failures of its members to provide it with more authority, power and guidance.
Any organization is as strong and efficient as its members want it to be. Maybe, the time has come for another OSCE summit meeting with the idea of setting new goals and priorities for the Organization in a situation very different from what it was back in 1990. If the Charter of Paris looks too romantic and naïve today, let us get back to a less antiquated 2010 Astana Declaration and figure out whether we can use it as a foundation for building a new Europe in 2021.
OSCE is not innovative enough
Critics also argue that the OSCE is too slow to respond to new challenges to the European security and to new opportunities for cooperation in Europe. In particular, critics say that the OSCE has not yet played a significant role in such areas as confronting international terrorism, dealing with illegal trans-border migration, managing climate change, or fighting COVID-19. The OSCE has also never seriously attempted to export its model to other regions of the world—like the Middle East and North Africa—and its modest efforts to get involved in Afghanistan were not successful either, critics say.
Of course, any organization has its institutional inertia and the OSCE is no exception. Still, nobody forbids it from including new topics in its overall portfolio. For Russia, it would be easier to advance an innovative agenda through the OSCE than through the NATO-Russia Council or through the remnants of the former EU–Russia cooperation mechanisms. Starting with relatively modest, technical aspects of these huge and extremely complicated problems, and investing relatively small amounts of additional funds, Moscow is not likely to find too many institutional obstacles within the OSCE. At the lower end of OSCE activities, there is often no need to reach consensus among all participating States if there is a desire to launch new initiatives. For example, one could start with putting together a representative "coalition of the willing" on this topic.
OSCE costs Russia too much money
One of the favorite arguments of OSCE critics in Russia is that Moscow spends too much money on the Organization, especially given the more than modest political returns on its investments. In addition, Russian proposals are often rejected in Vienna, and various bodies of the OSCE, in particular its Parliamentary Assembly, often harshly criticize the Kremlin. Furthermore, Russia is also clearly underrepresented within the OSCE staff at most levels, critics say.
This argument does not look very convincing. The OSCE has always been a comparatively low-budget institution. Russia pays about $ 80 million per year as its contribution to the regular budget of the United Nations (not to mention another $ 300 million on UN peacekeeping), and close to $40 million per year to the Council of Europe. The Russian contribution to the OSCE budget has never exceeded $ 10 million per year and the Organization's field operations have always been relatively inexpensive for Moscow. The OSCE is a good investment opportunity for the Kremlin if Russia still cares about preserving a serious multilateral dialogue with its Western neighbors.
OSCE has no clear status
One of the fundamental problems of the OSCE in the eyes of its dedicated opponents in Russia is its ambiguous legal status. The OSCE has no Charter that has been ratified by national legislatures and is therefore not a full-fledged intergovernmental institution, they argue. Some of the OSCE agencies have acquired too much autonomy or, as you might conclude looking from Moscow, they have been de-facto hijacked by the West, like the Office for Democratic Institutions and Human Rights (ODIHR).
This seems to be a partially valid argument. The OSCE needs a Charter or a legally-binding Founding Act that would certify its mandate, structure and mode of operation. Ideally, this new document, prepared in accordance with Chapter VIII of the UN Charter, should turn the OSCE into a rightful international organization with enhanced institutional capacities and more generous funding from member States. It should also clarify the division of labor between the Secretary General and the OSCE Chairperson-in-Office, as well as specify the degree of autonomy of OSCE bodies, including ODIHR.
However, pushing for institutional reforms within the OSCE can only be done as participating State of the Organization, not as an outsider. The sad story about the United States initiating its withdrawal from WHO and then getting back in should serve as a lesson for policymakers not only in Washington, but also in Moscow.
If Russia leaves, OSCE will collapse
Somehow, many Russian critics of the OSCE tend to believe that once Moscow leaves the Organization, it will completely lose its practical meaning and will soon collapse. When this collapse happens, Russia could start building its own multilateral institution, engaging members of the Collective Security Treaty Organization (CSTO), Eurasian Economic Union (EAEU) and other likeminded countries. After all, Russia has a lot of experience launching new international institutions (see for example BRICS, SCO, EAEU and others).
This assumption does not look realistic. Even the most authoritarian regimes in the post-Soviet space value participating in the OSCE because for them the OSCE is one of very few opportunities to remain part of the Euro-Atlantic community of nations. For instance, all Central Asian States are OSCE participating States, though they are not members of the Council of Europe. It is highly unlikely that Russia's departure will trigger a chain reaction and lead to an institutional collapse of the OSCE. However, if Russia leaves the OSCE, this departure will definitely change the balance of power within the Organization and the "Western agenda" could in turn become more explicit and more articulate.
Having left the OSCE, Moscow will have no instruments for promoting institutional reforms or for balancing diverging national priorities within the Organization. At the same time, even if the OSCE became fully marginal in Europe, NATO and the European Union will undoubtedly fill the emerging vacuum, which is hardly in Russia's interests.
For many historical, cultural, institutional and even psychological reasons, Moscow has never been particularly strong in foreign policy multilateralism. The time has come for Russia to muster its ability to work efficiently within complex, and sometimes controversial multilateral frameworks. A more active and more flexible Russian position within the OSCE might be an appropriate way to test new patterns of behavior that Moscow could later apply to other international regimes and institutions, including those that have more power and authority than the OSCE.
The OSCE does not have a magic wand to fix numerous problems between Russia and the West, but it can offer a platform to discuss these problems in a rational and mutually respectful way. Moscow does not have such platforms in plenty today and this is another reason to preserve and to upgrade what it still has at its disposal.
From our partner RIAC