Waste management an essential public service in the fight to beat COVID-19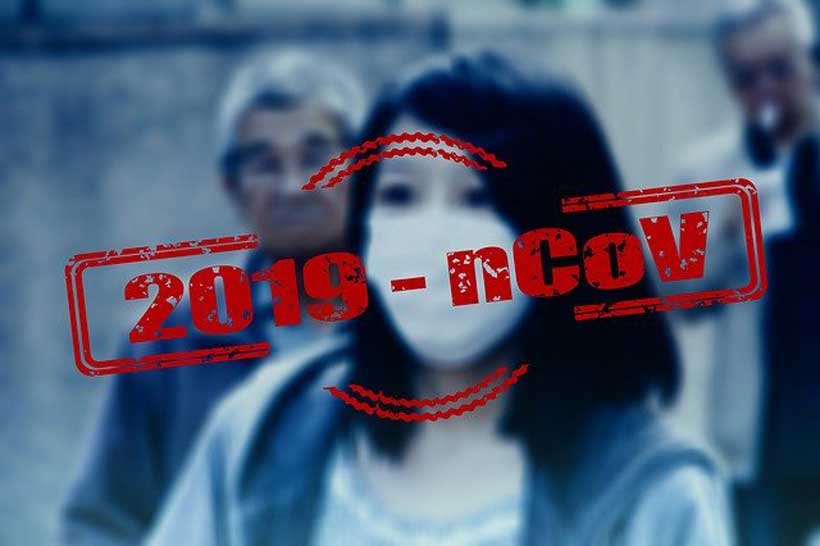 With the coronavirus disease (COVID-19) pandemic continuing to spread and its impacts upon human health and the economy intensifying day-by-day, governments are urged to treat waste management, including of medical, household and other hazardous waste, as an urgent and essential public service in order to minimise possible secondary impacts upon health and the environment.
During such an outbreak, many types of additional medical and hazardous waste are generated, including infected masks, gloves and other protective equipment, together with a higher volume of non-infected items of the same nature. Unsound management of this waste could cause unforeseen "knock-on" effects on human health and the environment. The safe handling, and final disposal of this waste is therefore a vital element in an effective emergency response.
Effective management of biomedical and health-care waste requires appropriate identification, collection, separation, storage, transportation, treatment and disposal, as well as important associated aspects including disinfection, personnel protection and training. The UN Basel Convention's Technical Guidelines on the Environmentally Sound Management of Biomedical and Healthcare Wastes, includes information and practical aspects of waste management useful for authorities seeking to minimise hazards to human health and the environment.
Further resources on the safe handling and final disposal of medical wastes can be found on the website of the Basel Convention's Regional Centre for Asia and the Pacific, in Beijing, which lists a series of guidance documents and best practices.
The safe management of household waste is also likely to be critical during the COVID-19 emergency. Medical waste such as contaminated masks, gloves, used or expired medicines, and other items can easily become mixed with domestic garbage, but should be treated as hazardous waste and disposed of separately. These should be separately stored from other household waste streams and collected by specialist municipality or waste management operators. Guidelines on the specificities of recycling or disposing of such waste is given in detail in the Basel Convention's Factsheet on Healthcare or Medical Waste.
Parties to the Basel Convention are currently working on a guidance document for soundly managing household waste and whilst not yet finalized, an initial draft may be consulted for provisional guidance.
The BRS Executive Secretary, Rolph Payet, stated that "All branches of society are coming together to collectively beat the virus and to minimize the human and economic impact of COVID-19 across the world. In tackling this enormous and unprecedented challenge, I urge decision-makers at every level: international, nationally, and at municipal, city and district levels, to make every effort to ensure that waste management, including that from medical and household sources, is given the attention – indeed priority – it requires in order to ensure the minimization of impacts upon human health and the environment from these potentially hazardous waste streams."
Human rights breaches in Belarus, Ethiopia, and Algeria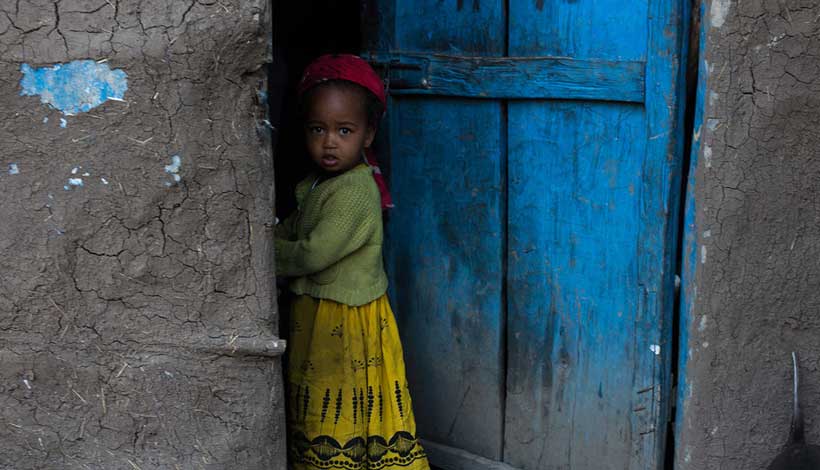 On Thursday, the European Parliament adopted three resolutions taking stock of the human rights situation in Belarus, Ethiopia, and Algeria.
Human rights violations in Belarus, in particular the murder of Raman Bandarenka.
Parliament condemns in the strongest possible terms the murder of Raman Bandarenka in Belarus, and expresses its condolences to his family and to all families who have lost loved ones as a result of the repression of Aliaksandr Lukashenka's regime.
Mr Bandarenka, a 31-year-old art teacher, was brutally beaten on the evening of 11 November by a group of plain-clothed men in masks who reportedly had close ties to the regime. Mr Bandarenka was taken into detention where he was subjected to further beatings. He later died as a result of his injuries.
MEPs demand prompt, thorough, and independent investigations into his death and the protest-related deaths of other Belarusian civilians. They reiterate their support for the protesters' demands for freedom, democracy, dignity, and the right to choose their own destiny, while condemning the ongoing human rights violations, intimidation, and disproportionate use of force by the authorities towards peaceful demonstrators.
The text was adopted by 613 votes in favour, 41 against and 35 abstentions.
The situation in Ethiopia
MEPs are deeply concerned by the current armed conflict between the federal government of Ethiopia and the regional administration of Tigray led by the Tigray People's Liberation Front (TPLF), including the ongoing violence and allegations of serious breaches of fundamental human rights. They call on both parties to commit to an immediate ceasefire and to settle political differences by democratic means within the framework of the country's constitution.
The resolution deplores the loss of life and killing of innocent civilians and the extrajudicial killings, regardless of their perpetrators. Parliament implores Ethiopia's central government and the TPLF to take immediate action to deescalate the conflict and criticises the severe restrictions preventing humanitarian workers from accessing the area.
The text was adopted by 643 votes in favour, 5 against and 46 abstentions.
Human rights abuses in Algeria, in particular the case of journalist Khaled Drareni.
Parliament strongly condemns the escalation of arbitrary and unlawful arrests, detentions, and judicial harassment of journalists, human rights defenders, trade unionists, lawyers, civil society, and peaceful activists in Algeria. It also urges the Algerian authorities to immediately and unconditionally release journalist Mohamed Khaled Drareni and all those detained and charged for exercising their right to freedom of expression.
In August, Mr Drareni – a correspondent for TV5 Monde – was sentenced to three years in prison and fined 50 000 Algerian dinars for filming police attacking demonstrators in Algiers. He was formally charged with 'inciting an unarmed gathering' and 'undermining the integrity of national territory'. In September, his sentence was reduced to two years on appeal.
MEPs reiterate their call on the Algerian authorities to stop all forms of intimidation, criminalisation, or the arbitrary detention of critical voices such as journalists, bloggers and human rights defenders. They insist that appropriate steps be taken to guarantee for all the right to freedom of expression, association, and peaceful assembly. The resolution was adopted by 669 votes in favour, 3 against and 22 abstentions.
UN Committee urges end to impunity for enforced disappearances in Iraq
A pattern of enforced disappearance – and impunity for such acts – persists in Iraq, according to a report published on Friday by the UN Committee charged with monitoring how well the country upholds its international obligations in dealing with the issue.
In issuing its findings, the Committee on Enforced Disappearances – a group of 10 independent experts that monitors States' adherence to the International Convention for the Protection of All Persons from Enforced Disappearance – also noted that revictimization prevails in these cases.
The Committee called on Iraq to incorporate the offence of enforced disappearance into its domestic criminal legislation and to ensure that no person is held in secret detention.
Legislation Delays
To be sure, the Committee also welcomed that Iraq set up two fact-finding committees, in 2016 and 2018, to address enforced disappearances committed in the country. It also hailed the drafting of the Bill on the Protection of Persons from Enforced Disappearance, which is currently before the Council of Ministers.
But the experts also expressed concern at delays in adopting this legislation, which has fostered a lack of criminalization of the offence. It recommended that Iraq revise the bill, in compliance with the International Convention, and in consultation with all stakeholders, including civil society.
Lack of data
Committee experts are also worried by the lack of reliable data on cases of enforced disappearance and the large quantity of unidentified bodies and mass graves. It recommended Iraq establish a consolidated nationwide database of all cases of disappearance that have occurred in the country since 1968.
For its part, the Committee said it has received allegations concerning around 420 secret detention sites. It urged the State party to investigate thoroughly the allegations, and to close any such facilities or convert them into regular registered and supervised detention centres, as well as to take all necessary measures to ensure that no one is detained secretly in the future.
Experts on board
The Committee on Enforced Disappearances monitors States parties' adherence to the Convention for the Protection of all Persons from Enforced Disappearance. The Committee is made up of 10 members who are independent human rights experts drawn from around the world, who serve in their personal capacity and not as representatives of States parties. The Committee's concluding observations are an independent assessment of States' compliance with their human rights obligations under the treaty.
The Effectiveness of Ultraviolet Sterilization
Among the various purification methods, the use of ultraviolet cabinet sterilizer offers a lot of prospects for personal, industrial, and medical uses. It deactivates pathogenic microorganisms with ease. In this comprehensive article, you will understand what it is, how it works, and where to use it.
What is Ultraviolet Sterilization?
Ultraviolet (UV) Sterilization refers to a specific spectrum of light beyond the human eye's visibility. It lies between visible lightwaves and X-rays. These UV rays come from the sun. However, some gadgets can produce light in this range. Thanks to increasing research, you can use UV light anywhere you choose. For instance, it kills viruses, bacteria, protozoa, and other classes of pathogens. It is especially effective against Giardia and Cryptosporidium.
How does Ultraviolet Cabinet Sterilizer work?
An ultraviolet cabinet sterilizer alters the genetic composition of microbes. As a result, it inhibits reproduction and growth. The intensity of the sterilizing gadget and exposure time affects the purification process. When the intensity falls below the germicidal level, it can prove ineffective against germs. Most lamp sterilizers fall between the 30,000 and 50,000 microwatt-seconds per square centimeter rating. Moreover, the brightness decreases with time. Besides, it does not affect the properties of water. The taste, color, turbidity, and odor of water remains the same. You also need to consider the quality and source of water.
Functions of an Ultraviolet Cabinet Sterilizer
There are various uses for UV sterilizers across multiple industries.
Food and Beverage Industry: This industry ranks high in demand for quality water. Since human beings ingest their products, they have zero tolerance for microbes.
Pharmacy and Medicine: As caregivers, pharmaceutical companies, and medical institutions utilize pollutant-free water. This is vital since some patients might be allergic to chlorine and ozone.
Face Beautification and Cosmetic Industry: There is an increasing demand for body care products with longer shelf lives. As such, they rely on UV-sterilized water for homogeneity and consistency.
Water-Recycling Companies: Several countries are looking for sophisticated means of recycling used water. Ultraviolet sterilization will deactivate waterborne germs.
Mining and Marine Water Purification: UV sterilization will assist miners and Marine companies to desalinate water without any hassle.
Maintenance of an Ultraviolet Cabinet Sterilizer
The surface of the sterilizer must be clean at all times. To be effective, you must remove every film and dirt before and after every use. Besides, you can buy a wiper to simplify this process. Chemicals like sodium hydrosulfite can be useful, too. Also, you need to ensure the plumbing system stays in the best condition.
Pros
It requires no chemical purchase.
The working mechanism is simple and hassle-free.
It does not leave any chemical remainder inside the purification unit.
It works effectively against all germs and classes of microbes.
Cons
Direct exposure to UV rays can be extremely dangerous to humans.
It is susceptible to obstructions and light blockades.
Conclusion
As useful as ultraviolet sterilization is, it can pose serious health hazards when used incorrectly. Remember to follow the instructions properly.