The rapid spread of the COVID-19 virus has led to noticeable shifts in the social governance of the communities affected by the epidemic. The virus may well become a trigger for the introduction of new technology in management and politics, as well as their further improvement. Many of these technological innovations have already been known for a long time, and, to one degree or another, have been put into practice. However, inertia is characteristic of human nature. History knows many cases where well-known inventions were unable to achieve widespread adoption until a particular crisis necessitated their implementation. In addition, an emergency situation allows for the pursuit of unpopular measures that had previously been thought to contradict the law or morality. Force majeure circumstances justify tough steps and new means of governance, which otherwise may have led to public opposition and protests. Like any epidemic, COVID-19 is a temporary phenomenon. But the arrival of an emergency, however fleeting, can provoke changes that will remain with us for a long time.
The first and most obvious is the widespread use of distance learning and working. Modern information technology has facilitated remote work for a long time. There are advanced platforms for online courses, databases, a wide selection of software for the remote interaction of large groups of co-workers and the management of the projects they attend to. Of course, in a number of industries and specialities, it is impossible to make do without personal communication or people being physically present at the workplace. However, where remote work had been possible, modern society was nevertheless held back by an envious conservatism.
This pervasive inertia was also dictated by perceptions of status. For example, the status of a company without an office, in the eyes of customers or partners, may well compare poorly with the usual "office" setup featuring an on-site staff. In the perception of managers, the very notion of the availability of jobs and visual control is a familiar attribute of status and influence. It's also more common for employees to "go to work" and identify the home as personal space rather than as a work space. Prior to 2020, there were many business pioneers who had nevertheless mastered new forms of work. Online services are firmly established in the commercial sector and are even provided by clumsy government agencies. However, prior to the current crisis, a radical change had not occurred. This change is very real today. And COVID-19 provides an excellent pretext.
Within several weeks, and possibly for a period lasting months, many organisations in Russia and abroad will have to switch to remote work. The economy is already suffering enormous losses.
Remote forms of work represent a suitable means to preserve the activities of many enterprises and structures, where the specificity of their work allows. The longer the quarantine and the need for isolation, the more habitual (but still not widely accepted) methods of organisation will become a habit. The worse the impact of the crisis on the economy, the more incentives business will have to cut costs. Costs for expensive offices and work infrastructure are a primary concern. Why pay extra if other ways of organising labour are possible? The epidemic will simply force the mass testing and implementation of such forms, zeroing out or changing the status representations of the past. In the near future, companies that do not move to a new organisation, where it is physically possible, may become a black sheep.
It's also possible that employees may demand changes. They stand to gain more time – many modern cities force their working population to spend several hours a day just commuting to work. But here a chain reaction will take place in other areas of human life. Changes will alter the very ratio between personal and work spaces. Modern man will have to face ultramodern and pre-modern structures simultaneously. The ultramodern structure comes with the new technology. However, it is accompanied by a pre-modern context – workers will need to return to the traditional form of separation between home and work. The modern city, with its limited living space, is simply unsuitable for such a symbiosis. The capitalist logic of cutting costs and introducing new technologies is likely to lead to tremendous frustration and psychological discomfort. The institution of the family will have to be changed. People will be forced to re-learn how to spend time with each other; not just during weekends, but all their free and non-free time in general. A significant increase in the number of divorces in China against the backdrop of the COVID-19 epidemic is an alarming symptom. However, new realities can lead over time to the creation of a more comfortable urban and domestic environment. Why huddle in a cramped and noisy city if you can work with the same success in a country house or a more comfortable space? They may revisit the question of national borders and migration. Access to brains and competencies abroad will be much easier. The brain drain will also happen quickly.
If changes proceed from such a scenario, they will have serious consequences for the functioning of the system of government and state institutions. Modern technology provides great opportunities for social control. Until now, private and public life have been quite rigidly separated by morality and law. Technically, the state could have long ago entered into the personal space of many citizens. Businesses have moved a little further in this direction, with their targeted advertising and other activity based on the data mining of social networks. Now this intrusiveness may become the norm. "Control over the body" or an all-pervasive micropower, about which Michel Foucault once wrote, threatens to take on new gravitas. The state of "alarming supervision" – a feeling of constant surveillance (which could be carried out sporadically and for completely pragmatic reasons) becomes a real possibility in such a society.
In turn, the organization of the nature of power will also generate new forms of politics, including methods of self-organization, proliferation of ideas, protest or other behavior. The combination of such changes with transformations of the urban environment and lifestyle can produce bizarre and non-linear results that are far beyond the imagination of science fiction writers.
First published in the Valdai Discussion Club.
Coronavirus Social Distancing Does Not Mean Emotional Distancing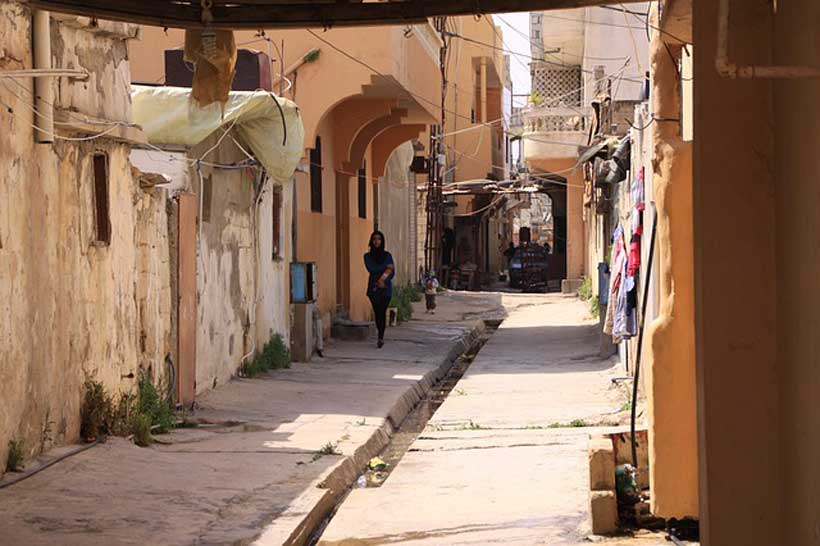 As we continue to observe social distancing, we also have to keep reminding ourselves, social distancing does not mean emotional distancing. In other words, we must continue supporting friends, neighbors, those in need of help. If we have hoarded food with panic buying and others are running short, now is the time to share.
Actualizing man's natural impulse for generosity is frequently a religious tenet. Congregations at Sikh temples purchase, prepare and offer food to all comers. The Buddhist monk carries an empty bowl filled over the course of the day for his victuals. Zakat is one of the five pillars of Islam. It requires a distribution of 2.5 percent of annual income in excess of needs.
Pakistan is an Islamic Republic. It is a poor developing country. Yet as described in a recent BBC News story, the generosity of common people is helping day laborers survive during the coronavirus crisis when the country is in lockdown.
Day laborers as the term implies pick up jobs by the day, the daily income feeding them and their families. Under lockdown, work has stopped and such jobs have vanished with dire consequences for those who depended upon them.
So it is that people can be seen standing around grocery stores attempting to fulfill their zakat obligations through offers of food or money to those in need. What could have become a disastrous choice of either dying from hunger or the coronavirus has been averted.
Pakistan is one of six countries in the world where zakat is mandated and collected by the government from those having bank accounts and tax returns. These resources have been converted swiftly into rations of basics like lentils, flour and oil, and distributed to those in need. Collecting zakat happens also to identify those who are not obliged to offer it; in other words, the poor.
Add to this the efforts of countless individuals on a person-to-person basis, and, although a poor developing country, Pakistan contributes over 1 percent of GDP to charity — a figure that compares well with much wealthier countries like Canada (1.2 percent) or the UK (1.3 percent). Moreover, this duty to help is ingrained in the peoples' psyche, and 98 percent are involved in one form or another, if not with cash, then in kind, or through volunteering their time.
India's charitable contributions as a percent of GDP amount to half of Pakistan's. Its day laborers' macabre Hobson's choice of death by coronavirus or starvation in the lockdown led the politically acute Mr. Modi to go around apologizing to these 450 million voters for his extreme measure. He has also introduced a $22 billion stimulus package last week that promises to deliver basics like lentils and grains to India's 800 million poor for three months.
Zakat is an Arabic word meaning 'that which purifies'. If money is filthy lucre, then it certainly does. More so, generosity imparts a sense of well-being.
Does this sense of well-being from charitable giving translate into happiness? It so happens the 2020 World Happiness Index rankings (Figure 2.1) were published on March 20. Pakistan's ranking rose from 75 to 66 while India fell further from 125 to 144 out of 153 countries in total. This year the Happiness Report also ranks cities for happiness (Figure 3.1). Again the Pakistani major cities of Karachi (ranked 117) and Lahore (122) are far above India's capital Delhi (180) scoring close to #186 at dead last.
It seems we must always be wary of emotional distancing. Unlike Cain, we are our brothers' keepers.
Landscape ahead seems gloomy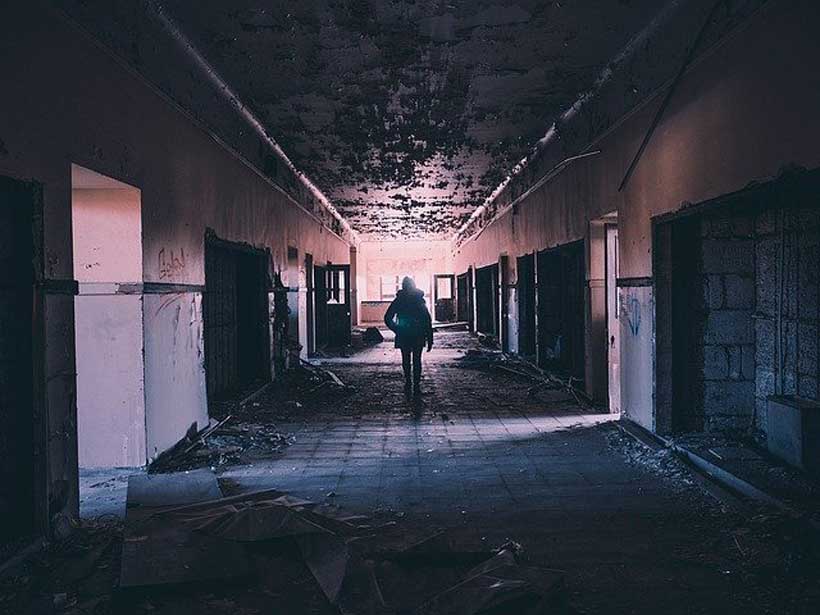 Many conspiracy theories are circulating in the media, and each one having its strong logic is very difficult not to believe. Similarly, blame games are ongoing in the media. Everyone is so confident that his allegations are the facts. Social media is also causing a lot of terror, fear, and panic. It is complicated for an ordinary person to judge what truth is?
Based on available information and consensus, I am convinced that the COVID-19 is not a natural virus; it was a human-made product developed in the laboratory. Many questions arise in my mind, and I believe many other people might have similar queries in their minds. Who conceived this idea? And Why? What were the aims and objectives in his/ her mind? Who has funded? Who has conducted the research and developed it? How was it transported and spread among the humankind? Is someone or group was used as a tool for launching contagious virus?
A movie was released in 2011, telling the story of contagious virus spreading in China, creates a lot of queries itself. Transfer of Coronavirus from Bates to the human body is also hard to believe as the people are drinking bats soup for ages. Moreover, Wuhan is not the city famous for Sea-food or bats consumption. Many similar conflicting theories are available on the internet.
Pandemic has already victimized 1,056,163individuals, and the death toll has reached 55,766, while the total number of recovered persons has also reached 223,901 (statistics subject to change over time). 203 Countries, regions, and territories have been infected, only a few countries either having no capability to test or deliberately hiding the information.
The worrisome is that it is still growing and spreading; the number of new cases is increasing rapidly, while the death toll is also on rise. How long will it remain on increasing? When to overcome it? What will be our future?
The direct death toll due to the virus may be limited, but the post-pandemic consequences may become more severe, and for a prolonged period, even the infection is brought under control. The economic activities are halted, the routine life is disturbed, and factories are closed. Pandemic may cause irreparable damage to the economy. Industry will suffer, businesses will suffer, and the whole global economy may suffer. Individual might lose jobs, SMEs may be closed down. Poverty may reach peaks never witnessed before in the history.
The landscape of geopolitics looks gloomy. Some of the nations might be wiped out entirely, and some might lose the status quo while some other countries may climb up. Loss of lives, wealth, resources, in addition to some unexpected challenges, may come across. It is rather too early to predict something definite, but it is understood that if we do not take appropriate actions in time, the late repentance may not rescue us.
There is no cure, no vaccine for COVID-19. The only thing possible is to contain its spread is limiting social contacts and quarantine. Those who are having good health with strong immunity may recover soon. The weak, sick, aged people and people with low resistance may be severe victim of COVID-19. Medical facilities, like ventilators, are vital for rescuing victims.
All governments are struggling hard to contain Coronavirus, but facing limitations of resources. At the public level, we all individuals also have a responsibility to keep social distance, practice hygienic lifestyle, and eat healthy food. All of us have a responsibility to implement the precautions to ourselves and upon our dependents, minors, elders, relatives, neighborhoods, etc. We should help the needy individuals in our close circle or knowns and communities. Nations who can afford must help the needy countries around the globe and extend material, financial, and moral support to the nations who deserve it. Keeping the politics aside, we should be more generous, kind, and support all humankind to struggle against the pandemic.
Media may also play a constructive role by educating masses, training, and propagating preventive measures. The press must eliminate fake news, misinformation, and negativism. Fear and panic may not be promoted, as panic may further complicate the situation.
Contagious virus COVID-19 is a real threat to humankind, and we may fight against it collectively, smartly and bravely.
Coronavirus: An Act Of God Or Humans
Corona virus started in Wuhan China and has spread all over the world; almost thousands of people have been killed due to this deadly virus. China though has been able to control the situation and Wuhan is turning back to its hustle bustle. But the spread of this deadly virus has changed the social and economic realities of this modern world. Around 200 countries have been affected due to corona virus , from New York to Islamabad states are locking down cities to curb the spread of this deadly virus , but still humans are clueless what is happening to them .
During this panic situation many conspiracies have been emerging and fake news with mix of facts are on rise. Many around the world are blaming the China and USA; the term Bio-Weapons is being used all around the world. American President Trump has termed virus as Chinese virus several times while addressing media and some Chinese state officials have pointed toward CIA is involve in spreading this virus in Wuhan.
A novel recently was being circulated which mentioned that in 2020 a lungs virus will affect whole world, many think that this virus is manmade and has been deliberately spread for greater objectives , many argue that this is part of USA strategy to stop the rise of china , after the spread of virus Chinese's citizens are being seen as a source of virus . At the moment people around the globe are divided into two very groups, one believe that this is an act of humans, as the south Korean movie released in 2018 also predicted the same virus and same scenario, mere coincidence or a deliberate effort .Though the history of humans and envoy could be the source of new weapons of war, Bio-weapons are also a reality and have been developed.
These viruses are part of nontraditional security threats which every state is facing at the moment, the dynamics of warfare in modern world are changing. A virus originated from Wuhan has locked down the whole world, around 30000 plus have been killed and around 1 million are diagnosed positive. Italy is on the top of the list of most affected nations around the globe , they have lost around 10000 people since virus spread , Iran , Spain , USA also are among the top affected states . Somehow those who have believe in that this virus is an act of humans are way large in number as due to media humans are programmed to think in this way .
Then after that there are also official versions from china that this virus has spread from Wuhan's animal market where 57 old women contracted it from pangolin and she was termed as patient zero by Chinese government. According to Chinese official version this virus is an act of nature and china will make sure to deflect corona virus blame.
Whoever Man or God did , this virus and its impact would change the future of our world , in coming days it impact on global economy and security would be seen in different ways , this virus has many hidden lessons which will uncover themselves in coming days . The one most important observatory fact is that this world is truly heading toward Globalization, all the states are going through same problems due to this virus and a collective effort would help to resolve this issue from New York to Islamabad.