Guterres calls for global ceasefire to focus on 'the true fight of our lives'
In an appeal issued today, UN Secretary-General António Guterres urged warring parties across the world to lay down their weapons in support of the bigger battle against Covid-19: the common enemy that is now threatening all of humankind.
In his statement – see below – Guterres said, "The fury of the virus illustrates the folly of war. That is why today, I am calling for an immediate global ceasefire in all corners of the world. It is time to put armed conflict on lockdown and focus together on the true fight of our lives."
The ceasefire would allow humanitarians to reach populations that are most vulnerable to the spread of Covid-19, which first emerged in Wuhan, China, last December, and has now been reported in more than 180 countries.
APPEAL FOR GLOBAL CEASE-FIRE
Our world faces a common enemy: COVID-19.
The virus does not care about nationality or ethnicity, faction or faith. It attacks all, relentlessly.
Meanwhile, armed conflict rages on around the world.
The most vulnerable — women and children, people with disabilities, the marginalized and the displaced — pay the highest price.
They are also at the highest risk of suffering devastating losses from COVID-19.
Let's not forget that in war-ravaged countries, health systems have collapsed.
Health professionals, already few in number, have often been targeted.
Refugees and others displaced by violent conflict are doubly vulnerable.
The fury of the virus illustrates the folly of war.
That is why today, I am calling for an immediate global ceasefire in all corners of the world.
It is time to put armed conflict on lockdown and focus together on the true fight of our lives.
To warring parties, I say:
Pull back from hostilities.
Put aside mistrust and animosity.
Silence the guns; stop the artillery; end the airstrikes.
This is crucial…
To help create corridors for life-saving aid.
To open precious windows for diplomacy.
To bring hope to places among the most vulnerable to COVID-19.
Let us take inspiration from coalitions and dialogue slowly taking shape among rival parties to enable joint approaches to COVID-19. But we need much more.
End the sickness of war and fight the disease that is ravaging our world.
It starts by stopping the fighting everywhere. Now.
That is what our human family needs, now more than ever.
Vietnam: New WB Support for Higher Education and Urban Development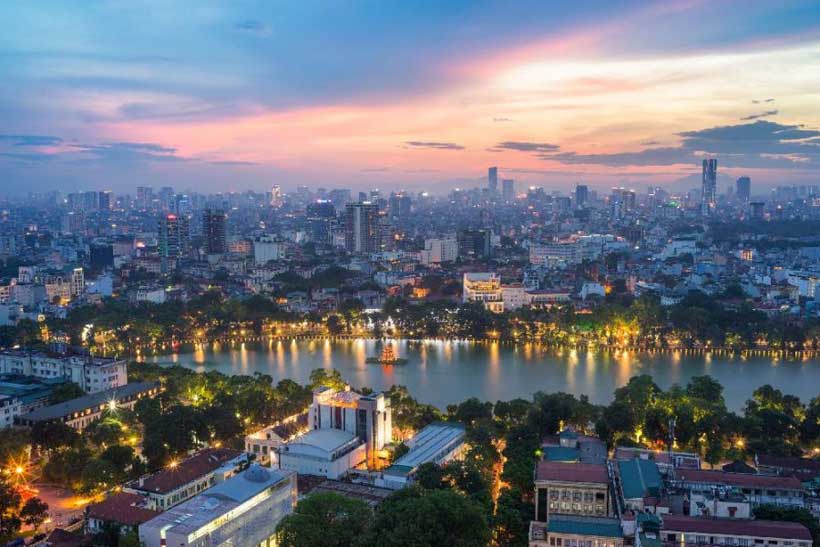 The World Bank Board of Executive Directors today approved financing for two projects worth a total of US$422 million to help build a climate-resilient city in the Mekong Delta and improve the quality of Vietnam's three national universities.
The Vietnam University Development Project, financed through a US$295-million credit, will improve teaching and research capacity at Vietnam National University-Hanoi, Vietnam National University-Ho Chi Minh City and the University of Danang. Through investments in modern infrastructure, cutting-edge equipment and knowledge transfer, it will help accelerate the transformation of these three universities into regionally competitive institutions with advanced teaching and research capabilities.
The Vinh Long City Urban Development and Enhanced Climate Resilience Project in Vinh Long Province, financed through a US$127 million credit, will improve access to infrastructure and connectivity and reduce flood risks in Vinh Long City's urban core. By building flood control and wastewater management systems and developing key transport links, it will better equip Vinh Long to function as an economically and physically integrated metropolitan area.
"Investing in human capital and urban development are among the top priorities of the World Bank's engagement in Vietnam," said Ousmane Dione, World Bank Country Director for Vietnam. "These two projects will help accelerate real progress in areas critical to sustainable growth for Vietnam: skilled workers and more efficient and greener infrastructure."
The university development project aims to address some key challenges faced by the higher education system. With the new funding, university infrastructure, once overcrowded and obsolete, will be upgraded to be modern, integrated, green and digital ready. The project, implemented in the three flagship universities, is also expected to enhance institutional capacity and to adopt new digital technology, in line with the national goals identified in the recently amended law on higher education and the upcoming 10-year higher education strategy.
The Vinh Long City development project will invest in resilient infrastructure and improved disaster risk management of Vinh Long City – a secondary city strategically located along the economic corridor that connects Ho Chi Minh City to the Mekong Delta. The project will help improve access to basic services such as drainage, wastewater collection and treatment and other green infrastructure and reduce the flooding risk exposed to 60 percent of the city's population. It will also develop three strategic roads that will serve as critical links in the city's road network.
These two credits are provided by the International Development Association (IDA).
The Gambia: World Bank to Strengthen Access to Energy and Water
The World Bank Board of Executive Directors approved today a $43 million grant from the International Development Association (IDA)* for The Gambia's Electricity Restoration and Modernisation Project (GERMP). The additional financing was made available through reallocation of IDA18 balance, thus augmenting the Banks initial funding envelope for The Gambia by 20 percent.
The people of The Gambia face many challenges in terms of access to electricity and water. Nearly 50% have still no access to electricity, and in urban areas, about 69 percent of the population has access to safe drinking water. Further, the quality of services is weak due to frequent service outages, with some neighbourhoods not receiving water for days, weeks or even months at a time. While the National Water and Electricity Company (NAWEC) has made significant improvements in its operational and financial performance in recent years, the utility has yet to achieve financial viability. Customers still face erratic supply of water and electricity, which have been exacerbated by the COVID-19 pandemic.
"This support will build on the ongoing efforts of the government to strengthen the electricity and water sectors, and further boost the national response to the COVID-19 pandemic through communications and targeted investments including hand washing facilities in the Greater Banjul Area," said Elene Imnadze, World Bank Resident Representative.
The additional financing will further strengthen NAWEC's transmission and distribution network, provide additional support to transform NAWEC into an efficient and credit-worthy utility, and expand the scope of the project to the water sector. Specifically, more than 1.6 million people will have gained or improved access to electricity; 17 km of transmission lines will be constructed or rehabilitated; 20 grid-connected photovoltaic system with storage will be installed; 20,000 water meters will be installed or replaced; and three water storage tanks will be repaired.
"This additional grant comes at an important moment in the reform process underway. We have already seen significant improvements in NAWEC's performance. Additional resources will help to solidify these gains," said Chris Trimble, Task Team Leader and Senior Energy Specialist, World Bank.
Impacts of COVID-19 disproportionately affect poor and vulnerable
Addressing poverty eradication on Tuesday in front of the General Assembly, UN chief António Guterres warned that the impacts of the COVID-19 pandemic are falling "disproportionately on the most vulnerable: people living in poverty, the working poor, women and children, persons with disabilities, and other marginalized groups".
The virtual high-level UN meeting was billed as the first in a series of policy dialogues on ending poverty, and also served as the official inauguration of the Alliance for Poverty Eradication, an initiative of the President of the General Assembly, Tijjani Muhammad-Bande.
In his remarks, Mr. Guterres noted that the pandemic has "laid bare" challenges –such as structural inequalities, inadequate healthcare, and the lack of universal social protection – and the heavy price societies are paying as a result.
'People-centred' recovery
Ending poverty sits at the heart of the UN's 2030 Agenda for Sustainable Development, and is the first of the Sustainable Development Goals (SDGs). Despite this, poverty and hunger, as the UN chief reminded his audience, are on the rise, following decades of progress.
Economic recovery plans should prioritize at-risk workers, such as those in the informal sector; protect micro, small and medium enterprises, including those owned by women; and involve an expansion of universal social protection, said Mr. Guterres. The Secretary-General has also proposed a rescue and recovery package equivalent to more than 10 per cent of the global economy's overall value.
The UN chief called for improved international cooperation; more support for developing countries – by providing financial assistance, and relieving or postponing foreign debt – and for economies to be steered towards inclusive and green growth.
'A blot on humanity's conscience'
Addressing the meeting, Mr. Muhammad-Bande described poverty as a "blot on humanity's conscience", which is the underlying trigger of conflict and civil strife, and "the most formidable obstacle" realizing the SDGs. Research, he said, has shown that due to the sharp decline in economic activity resulting from the pandemic, more than 850 million people now risk falling into poverty.
The Alliance for Poverty Eradication, he continued, is designed to address the poverty question from all possible angles, and serve as a forum for networking, information-sharing, and bridge-building.
Mr. Muhammad-Bande pointed out that the Alliance would be the first UN group to promote ending poverty, and will provide a major opportunity to confront the challenge, which he described as "enduring, complex and multi-sided".