Africa: New project to flatten the Covid-19 curve and minimise social and economic slowdown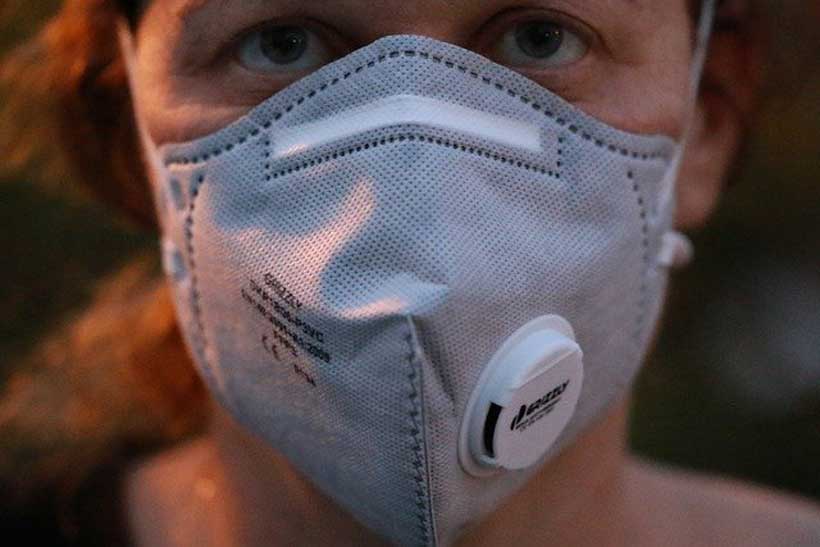 The Africa Centre for Disease Control (CDC), Resolve to Save Lives and opinion and research company Ipsos have teamed up to support governments to help flatten the Covid-19 curve and minimise social and economic slowdown. The joint project will focus on real time monitoring and adaption of guidance and advice where preventive measures taken elsewhere in the world cannot be adapted to the local context. Ipsos will provide data on the impact of Covid-19, behaviours surrounding it, and control measures put in place in African countries, which Africa CDC, with support from Resolve for our Lives, will develop into guidelines and disseminated throughout the continent.
"A lot of the general guidance given is difficult to implement in some contexts," Amanda McClelland of Resolve said. "People often have to go to the market daily, or live off daily wages. Without access to sick leave or holiday pay. Similarly, with church or mosque attendance often deemed very important, people often prefer to stick to their habit, even if it goes against advice to avoid mass gatherings. Finally, even some basic recommendations such as washing one's hands or using hand sanitizer can be impractical in places where there is a lack of water and hygienic products."
The World Economic Forum first heard of the need on the ground as it was creating its Covid-19 platform and it set up a virtual meeting with the three partners: the newly formed coalition discussed crucial hurdles such as cultural fit and data reliability. While Resolve had the capacity to tailor preventive measures to one or two countries, it couldn't scale its action as obtaining and analysing data from more African countries proved a challenge. This was complemented by the African CDC, the pan-African authority on public health created after the Ebola outbreak.
Still, getting a sense of what was happening at country level called for data which Ipsos could gather and process. It could also do roll out polling to see how people think and feel and about Covid-19 and it offered to share that information. "Much of what the world is doing today to fight the spread of COVID-19 is through asking people to change their behaviour," Darrell Bricker of Ipsos said. "Is the public getting the message? Do they know what to do? What are the barriers to compliance? In many places we just don¹t know because we lack evidence on the ground. This urgent research will help to fill that gap for Africa. In a first stage the data will be via polling and eventually will be complemented with Big, Digital and Social Data."
"As a platform for public-private collaboration, the Forum was in a unique position to bring together partners with complementary skills", said Arnaud Bernaert Head of Health and Healthcare, and Member of the COVID Action Platform Taskforce of the World Economic Forum. "The scope and the pace at which this partnership came together are key to the project's impact and we're proud this is the initiative is our platform's first endeavour".
The team set the terms for a staged approach where they would start mining the data they have access to in a very pro-active fashion, and to iterate and scale quickly afterwards to be decisive in the course of the outbreak of COVID-19 in Africa. Ipsos' aim was roll out the project and its resulting measures within days, starting in a few key cities such as Lagos, Nigeria and Addis Ababa, Ethiopia to then be rapidly expanded to dozens of countries. That brings us to today. As the situation evolves, we'll update this case study.
Partners in this COVID Action Platform initiative:
African Centre for Disease Controls, the pan-African Union authority on public health
Resolve to Save Lives, Civil society, based in NYC active various countries globally
Ipsos¸ a World Economic Forum member, active in user survey and data intelligence
'Immensely bleak' future for Afghanistan unless massive human rights reversal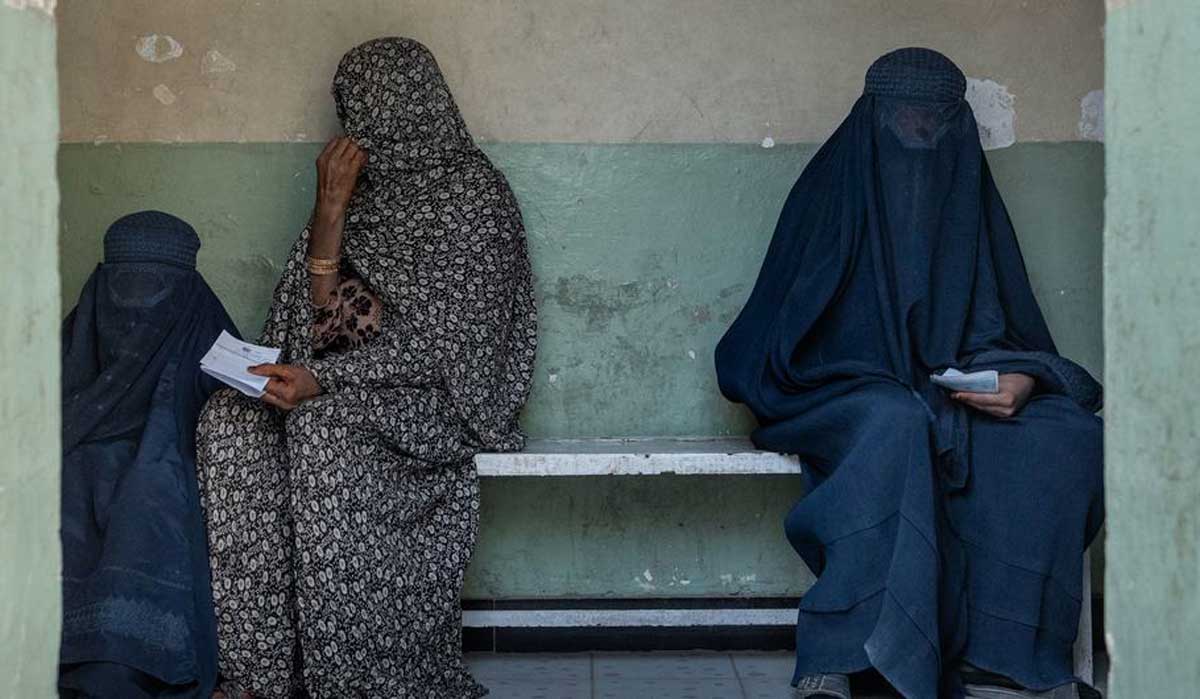 The international community must dramatically increase efforts to urge the de facto authorities in Afghanistan to adhere to basic human rights principles, a group of UN independent rights experts said on Friday.
"The future is immensely bleak for Afghans if more is not done by the international community to ensure the Taliban changes its modus operandi and complies with its human rights obligations," they said in a statement.
The experts recalled that following the Taliban takeover last August, they had appealed for the international community to take "stringent actions" to protect Afghans from violations such as arbitrary detention, summary executions, internal displacement, and unlawful restrictions on their human rights.
Failure to deliver
"One year later, we reiterate this call," they said. "Despite making numerous commitments to uphold human rights, the Taliban have not only failed to deliver on their promises, they have also reversed much of the progress made in the past two decades".
Moreover, the humanitarian and economic crisis in Afghanistan, which has already caused immeasurable harm to millions, shows no signs of slowing down. In fact, it is predicted to worsen, they added, partly due to the interruption of international assistance and the freezing of Afghan assets abroad.
Attack on women and girls
The experts said the Taliban have committed a "plethora" of human rights violations, with the virtual erasure of women and girls from society, as well as their systematic oppression, being particularly egregious.
"Nowhere else in the world has there been as wide-spread, systematic and all-encompassing an attack on the rights of women and girls – every aspect of their lives is being restricted under the guise of morality and through the instrumentalization of religion. Discrimination and violence cannot be justified on any ground".
Regrettably, there is little indication that the human rights situation is turning a corner, they said.
No confidence
"Indeed, the daily reports of violence – including extra-judicial killings, disappearances, arbitrary detention, torture, heightened risks of exploitation faced by women and girls including for the purposes of child and forced marriage, and a breakdown in the rule of law – gives us no confidence that the Taliban has any intention of making good on its pledge to respect human rights."
Citizens now have no means for redress as the Afghanistan Independent Human Rights Commission has been abolished, along with other independent oversight mechanism and institutions.
The administration of justice has also been compromised. The applicable law is unclear, and judges and other officials have been replaced, which has especially affected women.
Peace prospects dim
The experts pointed to other violations, such as the curtailing of press freedom, and the rise in attacks on religious and ethnic minorities, some of which were claimed by the ISIL-KP terrorist group. They also and highlighted how journalists, activists, academics and artists have either left the country, quit their work, or gone into hiding.
Furthermore, in the absence of an inclusive and representative government, prospects for long-lasting peace, reconciliation and stability will remain minimal. 
"The de facto authorities seek international recognition and legitimacy. Regrettably, they continue to abuse almost all human rights standards while refusing to offer even a modicum of respect for ordinary Afghans, in particular women and girls," said the experts.
Most recently, the Taliban appeared to have been harbouring the leader of Al Qaeda. Ayman al-Zawahiri was killed last week in a US drone strike, which the experts said also raises concerns of a violation of international law.
"Until it demonstrates significant steps towards respecting human rights, including by immediately reopening girls' secondary schools and restoring their access to a quality education, they should not be on a path to recognition."
Action by the authorities
In addition to honouring their international obligations, the experts have called for the Taliban to fully implement human rights standards, including respecting the rights of women and girls to education, employment and participation in public life.
The de facto authorities should immediately open all secondary schools for girls, and lift restrictions on women's mobility, attire, employment and participation. The rights of minority communities must also be upheld.
The Taliban are also urged to "respect the general amnesty and immediately stop all reprisals against members of the former government's security forces, other officials and civil society, especially human rights defenders, including women".
Furthermore, human rights monitors and humanitarians should be allowed free, unhindered access throughout the country, including to sensitive locations such as detention facilities.
They also called for the Afghanistan Independent Human Rights Commission, bar associations, and other relevant unions, to immediately be reinstated and allowed to operate freely and independently.
International appeal
The experts also outlined steps the international community should take.
They include insuring civilians have equitable access to humanitarian aid, and supporting ongoing initiatives by Afghan women towards a strategy to promote the rights of women and girls, with clear benchmarks and expectations.
Countries are also urged to maintain and/or adopt sustained and robust humanitarian exemptions within sanctions regimes to ensure compliance with international human rights and humanitarian law.
"Such measures should be fit for purpose, ensure that sanctions measures do not interfere with protected humanitarian action under international law, and function to remediate the current humanitarian crises and to prevent sanctions from continuing to exacerbate the humanitarian human rights crises being faced by the Afghan people," they said.
Role of UN experts
The 20 experts who issued the statement were all appointed by the UN Human Rights Council.
They include Richard Bennett, UN Special Rapporteur on the situation of human rights in Afghanistan, and other Special Rapporteurs who monitor and report on issues such as the situation of human rights defenders worldwide.
These independent experts receive their mandates from the Council and operate in their individual capacity. They are neither UN staff, nor are they paid for their work.
IAEA: 'Very alarming' conditions at Ukraine's Zaporizhzhia nuclear power plant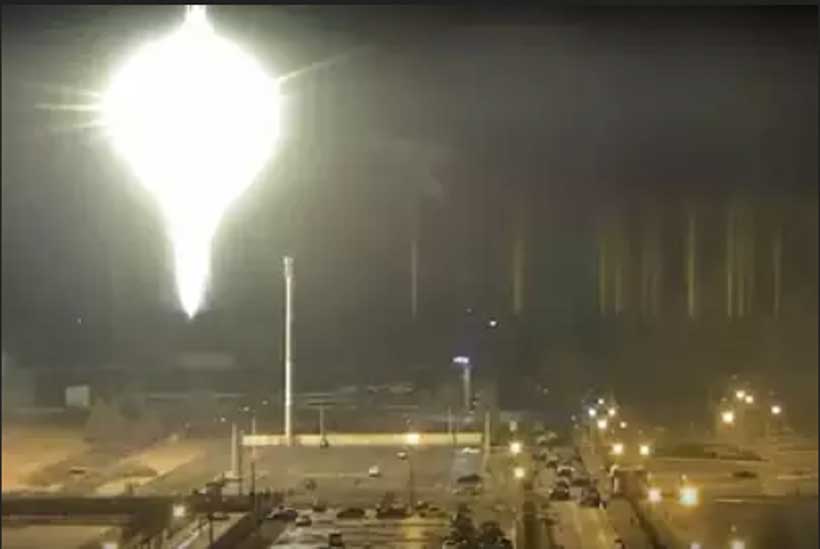 The situation at Ukraine's Zaporizhzhia nuclear power plant has deteriorated rapidly to the point of becoming "very alarming," Director General of the International Atomic Energy Agency (IAEA) Rafael Mariano Grossi warned the Security Council on Thursday afternoon.
"These military actions near such a large nuclear facility could lead to very serious consequences," Mr. Grossi said at the meeting requested by Russia, which was marked by resounding calls to allow the Agency's technical experts to visit the area amid mounting safety concerns.
IAEA has been in frequent contact with both Ukraine and Russia to ensure that it has the clearest picture possible of the evolving circumstances.
Europe's largest nuclear plant shelled
Providing an overview, the IAEA chief said that on 5 August, the Zaporizhzhia plant – Europe's largest – was subjected to shelling, which caused several explosions near the electrical switchboard and a power shutdown.
One reactor unit was disconnected from the electrical grid, triggering its emergency protection system and setting generators into operation to ensure power supply.
The senior UN official said that there was also shelling at a nitrogen oxygen station. While firefighters had extinguished the blaze, repairs must still be examined and evaluated.
No immediate threat
He said that the preliminary assessment of IAEA experts indicate that there is no immediate threat to nuclear safety as a result of the shelling or other military actions.
However, "this could change at any moment," Mr. Grossi cautioned.
Overarching goal
He recalled his recent address to the ongoing Tenth Review Conference of the Parties to the Nuclear Non-Proliferation Treaty, where he outlined seven indispensable pillars that are critical for nuclear safety and security.
These included aspects dealing with the physical integrity of the plant, off-site power supply, cooling systems, and emergency preparedness measures.
"All these pillars have been compromised if not entirely violated at one point or another during this crisis," flagged the IAEA chief.
"Any nuclear catastrophe would be unacceptable and thus preventing it should be our overarching goal".
He asked both sides to cooperate with the UN atomic agency.
"This is a serious hour, a grave hour, and the IAEA must be allowed to conduct its mission in Zaporizhzhia as soon as possible".
Trading Blame
Presenting his case, the Russian delegate said Ukrainian forces used heavy artillery against Zaporizhzhia on 5 August, shelling the plant during a shift change to intimidate staff – their own citizens.
He upheld that on 6 August, those forces attacked with cluster munitions, and on 7 August, a power surge occurred, blaming.
The Russian Ambassador blamed Kyiv for refusing to sign a trilateral document issued by IAEA, stressing that Moscow strictly complies with the IAEA Director General's seven principles.
In turn, Ukraine's representative said that the withdrawal of Russian troops and return of the station to the legitimate control of Ukraine is the only way to remove the nuclear threat at Zaporizhzhia.
The Ukrainian Ambassador insisted on the need to send a mission to the site and has negotiated modalities with the Agency.
"Despite their public declarations, the occupiers have resorted to manipulations and unjustified conditions for the site visit," he said.
Given the militarization of the site by Russian armed forces, such a mission must include qualified experts in military aspects.
Dozens missing after migrant boat sinks in Aegean Sea
Dozens of people are said to be missing after a boat of migrants and refugees sank in the Aegean Sea on Wednesday off the Greek island of Karpathos, according to the UN refugee agency, UNHCR.
"Very sad news from the Aegean: Dozens of people are missing after a boat sank off the island of Rhodes this morning (Wednesday)," UNHCR's office in Greece said in a tweet.
News media reported that the vessel sank at dawn after setting sail from southern Türkiye yesterday, heading for Italy.
29 rescued
"A major search and rescue operation is underway," said UNHCR.
According to news reports, the Greek Coast Guard said that an air and sea rescue operation saved 29 people, all men, from the waters between Rhodes and Crete.
The media also cited the Greek authorities in reporting that the rescued are from Afghanistan, Iraq and Iran.
The wrecked boat had sailed from Antalya, located on the southern coast of neighbouring Türkiye.
Still searching
News media quoted a Greek Coast Guard press official who said that those rescued affirmed that the voyage began with 80 people on board – so up to 50 are still missing.
UNHCR confirmed the number of missing.
Deadly route
Since the beginning of the year, UNHCR has said that more than 60 people have died in the eastern Mediterranean.
Aegean Sea crossings between the Greek islands and Turkish coasts are often perilous – taking the lives of many migrants and refugees who travel on makeshift boats with hopes of arriving in Europe.
Since January, 64 people have died in the eastern Mediterranean, and 111 in 2021, according to data from the International Organization for Migration (IOM).
The last shipwreck in the Aegean Sea, which took place on 19 June, took the lives of eight people off the island of Mykonos, according to the IOM.
Every more deadly crossing
While the number of refugees and migrants crossing the Mediterranean to reach Europe is lower than in 2015, the journeys have become increasingly more deadly.
Throughout last year, the UN counted 3,231 migrants and refugees dead or missing in the Mediterranean Sea, and 945 people so far this year.
Successful voyages
At the same time, 70,325 migrants did manage to reach Europe, of which 65,548 individual crossings were reported in the Mediterranean, according to UNHCR.
Since the beginning of the year, Italy received the largest number of arrivals – 43,740, followed by Spain – nearly 17,000, Greece – 7,261, and Cyprus – 2,268.
Last year there were 123,300 arrivals, and in 2020, 95,800. Previously, 123,700 crossed the Mediterranean in 2019, and 141,500 in 2018.