Africa: New project to flatten the Covid-19 curve and minimise social and economic slowdown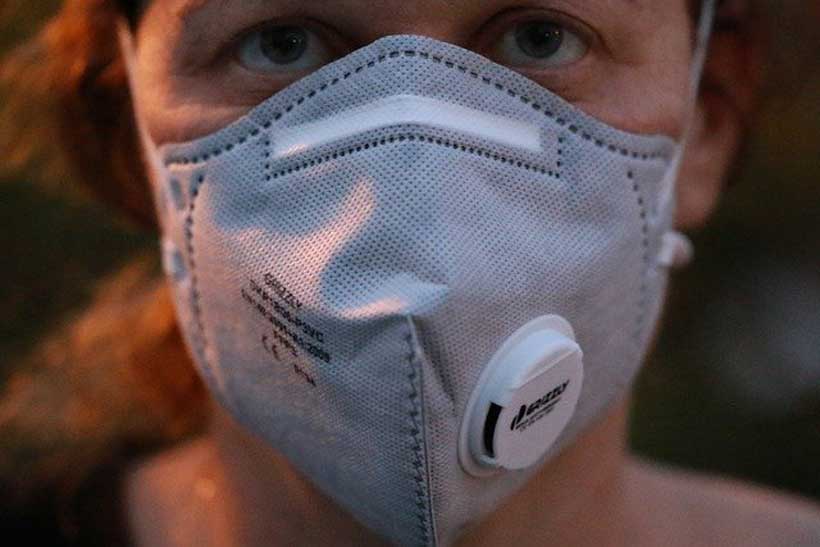 The Africa Centre for Disease Control (CDC), Resolve to Save Lives and opinion and research company Ipsos have teamed up to support governments to help flatten the Covid-19 curve and minimise social and economic slowdown. The joint project will focus on real time monitoring and adaption of guidance and advice where preventive measures taken elsewhere in the world cannot be adapted to the local context. Ipsos will provide data on the impact of Covid-19, behaviours surrounding it, and control measures put in place in African countries, which Africa CDC, with support from Resolve for our Lives, will develop into guidelines and disseminated throughout the continent.
"A lot of the general guidance given is difficult to implement in some contexts," Amanda McClelland of Resolve said. "People often have to go to the market daily, or live off daily wages. Without access to sick leave or holiday pay. Similarly, with church or mosque attendance often deemed very important, people often prefer to stick to their habit, even if it goes against advice to avoid mass gatherings. Finally, even some basic recommendations such as washing one's hands or using hand sanitizer can be impractical in places where there is a lack of water and hygienic products."
The World Economic Forum first heard of the need on the ground as it was creating its Covid-19 platform and it set up a virtual meeting with the three partners: the newly formed coalition discussed crucial hurdles such as cultural fit and data reliability. While Resolve had the capacity to tailor preventive measures to one or two countries, it couldn't scale its action as obtaining and analysing data from more African countries proved a challenge. This was complemented by the African CDC, the pan-African authority on public health created after the Ebola outbreak.
Still, getting a sense of what was happening at country level called for data which Ipsos could gather and process. It could also do roll out polling to see how people think and feel and about Covid-19 and it offered to share that information. "Much of what the world is doing today to fight the spread of COVID-19 is through asking people to change their behaviour," Darrell Bricker of Ipsos said. "Is the public getting the message? Do they know what to do? What are the barriers to compliance? In many places we just don¹t know because we lack evidence on the ground. This urgent research will help to fill that gap for Africa. In a first stage the data will be via polling and eventually will be complemented with Big, Digital and Social Data."
"As a platform for public-private collaboration, the Forum was in a unique position to bring together partners with complementary skills", said Arnaud Bernaert Head of Health and Healthcare, and Member of the COVID Action Platform Taskforce of the World Economic Forum. "The scope and the pace at which this partnership came together are key to the project's impact and we're proud this is the initiative is our platform's first endeavour".
The team set the terms for a staged approach where they would start mining the data they have access to in a very pro-active fashion, and to iterate and scale quickly afterwards to be decisive in the course of the outbreak of COVID-19 in Africa. Ipsos' aim was roll out the project and its resulting measures within days, starting in a few key cities such as Lagos, Nigeria and Addis Ababa, Ethiopia to then be rapidly expanded to dozens of countries. That brings us to today. As the situation evolves, we'll update this case study.
Partners in this COVID Action Platform initiative:
African Centre for Disease Controls, the pan-African Union authority on public health
Resolve to Save Lives, Civil society, based in NYC active various countries globally
Ipsos¸ a World Economic Forum member, active in user survey and data intelligence
Mozambique: Violence continues in Cabo Delgado, as agencies respond to growing needs
Civilians continue to flee armed conflict and insecurity in northern Mozambique, more than two months after militants attacked the coastal city of Palma, located in Cabo Delgado province, UN agencies reported on Friday.
The UN refugee agency, UNHCR, reports that some 70,000 people have fled the city since 24 March, bringing overall displacement to nearly 800,000.
People have been escaping daily for districts further south, or to neighbouring Tanzania. Thousands more are reported to be stranded in areas around Palma, with restricted humanitarian access.
Shots fired, houses burned
"Those fleeing have told UNHCR staff that the situation in Palma remains very unstable, with regular gunfire at night and torching of houses", Spokesperson Babar Baloch said during a briefing in Geneva.
UNHCR and partners recently assisted people living in dire conditions in remote areas around Palma, distributing relief items to some 10,000 who have been displaced.
The agency continues to advocate for internally displaced people to receive protection and assistance, and for those seeking safety in Tanzania, to access asylum.
Forced back into danger
Mozambican authorities report that many people attempting to cross the river, which marks the border between the two countries, have been forcibly returned. More than 9,600 have been pushed back since January, with 900 removals occurring over a two-day period this week.
"UNHCR reiterates its call for those fleeing the conflict to have access to territory and asylum, and, in particular, for the principle of non-refoulement (no forced return) to be respected", said Mr. Baloch. "Refugees must not be forced back into danger."
'A children's crisis'
The UN Children's Fund, UNICEF, said needs are enormous in Cabo Delgado, located in a region that has barely recovered from a deadly cyclone in 2019.
In the wake of the attack in Palma, some 2,000 children have no idea of the whereabouts of their parents, or even if they are alive, agency Spokesperson James Elder told journalists.
"What is happening in Cabo Delgado is a children's crisis – an emergency on top of an emergency – a deadly cocktail from the impacts of climate change, conflict and COVID-19", he said.
Kenya Receives $750 million Boost for COVID-19 Recovery Efforts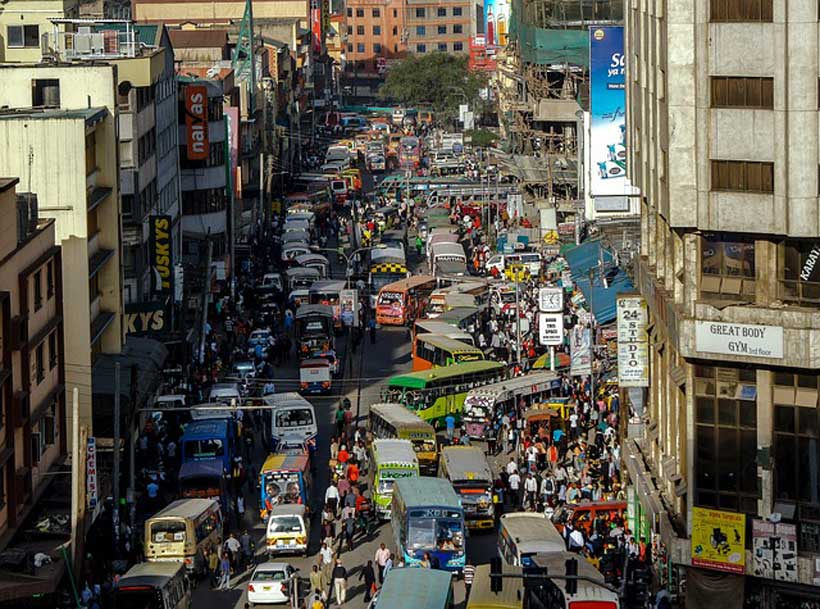 To reinforce Kenya's resilient, inclusive and green economic recovery from the COVID-19 crisis, the World Bank approved $750 million in development policy financing to support policy reforms that will strengthen transparency and accountability in public procurement and promote efficient public investment spending.
This development policy operation supports measures to improve medium-term fiscal and debt sustainability through greater transparency and efficiency in government spending, building on ongoing World Bank support to enhance public finance management systems. The operation provides for the establishment of an electronic procurement platform for the public sector that seeks to make government purchases of goods and services transparent. This will help increase accountability in public spending and reduce opportunities for corruption. The support also strengthens public investment management by seeking cost-savings and applying rigorous selection and monitoring and evaluation criteria to all projects. Both measures are expected to yield fiscal savings of up to $2.6 billion.
"The operation prioritizes reforms in hard hit sectors, such as healthcare, education, and energy, which have been made urgent by the impacts of the COVID-19 crisis," said Keith Hansen, World Bank Country Director for Kenya. "In recognition of the severity of the crisis and need for a comprehensive response, we are supporting the government's post-COVID-19 Economic Recovery Strategy, which is designed to mitigate the adverse socioeconomic effects of the pandemic and accelerate economic recovery and attain higher and sustained economic growth."
The policy operation also prioritizes energy sector reforms to improve electricity access and ensure that Kenyans benefit from least-cost, clean energy sources. Further, the new policy framework will help strengthen Kenya Power and Lighting Company's (KPLC's) finances with a new competitive pricing regime.
Kenyans will also benefit from better healthcare and disease prevention, especially for the poorest and most vulnerable households, through National Hospital Insurance Fund (NHIF) governance reforms and the establishment of the Kenya Center for Disease Control (KCDC) to strengthen disease prevention, detection, and response. Reforms will further seek to provide Kenyans with more equitable access to higher education, through a performance-based funding method to reduce the imbalances and inefficiencies created by the existing funding model for universities.
"Stabilizing the debt trajectory and reducing high debt costs is a top priority," said Alex Sienaert, Senior Economist and Task Team Leader, World Bank Kenya. "This policy operation supports measures to reduce the budget deficit over time, such as by making public spending more efficient, whilst minimizing debt costs by helping to meet the government's current financing requirements on concessional terms."
DPOs are used by the World Bank to support a country's policy and institutional reform agenda to help to accelerate inclusive growth and poverty reduction. The negative impacts of the COVID-19 crisis have made reforms that improve governance and service delivery, including those covered by this operation for Kenya, even more critical because they create better conditions for Kenya to inclusively and sustainably recover from it. Financing provided by the World Bank is offered on concessional terms, making it significantly lower than commercial loans. The total annual interest and service cost of the Kenya DPO is 3.1%.
* The World Bank's International Development Association (IDA), established in 1960, helps the world's poorest countries by providing grants and low to zero-interest loans for projects and programs that boost economic growth, reduce poverty, and improve poor people's lives. IDA is one of the largest sources of assistance for the world's 76 poorest countries, 39 of which are in Africa. Resources from IDA bring positive change to the 1.6 billion people who live in IDA countries. Since 1960, IDA has supported development work in 113 countries. Annual commitments have averaged about $21 billion over the last three years, with about 61 percent going to Africa.
Risk of COVID-19 surge threatens Africa's health facilities
Critical health facilities across Africa risk being overwhelmed by surging COVID-19 infections, the UN health agency said on Thursday.
The appeal to the continent's authorities to boost lifesaving facilities comes as the World Health Organization (WHO) warned that vaccine shipments were at "a near halt".
"The threat of a third wave in Africa is real and rising", said Dr Matshidiso Moeti, WHO Regional Director for Africa. "Our priority is clear – it's crucial that we swiftly get vaccines into the arms of Africans at high risk of falling seriously ill and dying of COVID-19."
20% uptick in cases
As the continent struggles with vaccine shortages, the care of critically ill COVID-19 patients has lagged behind other parts of the world. While Africa has 2.9 per cent of cases globally, it accounts for 3.7 per cent of deaths.
Weak observance of preventive measures likely contributed to the crisis, along with increased population movement and interaction, and the arrival of winter in southern Africa.
In the last two weeks, the continent has recorded a 20 per cent increase in coronavirus infections, compared to the previous fortnight. "The pandemic is trending upwards in 14 countries and in the past week alone (and) eight countries witnessed an abrupt rise of over 30 per cent in cases," WHO said in a statement.
Intensive care filling up
South Africa has seen "a sustained increase in cases", while Uganda reported a 131 per cent week-on-week rise last week "with infection clusters in schools, rising cases among health workers and isolation centres and intensive care units filling up".
Angola and Namibia have also witnessed a resurgence in cases, WHO said, noting that 48.6 million doses have been received in Africa and 31.4 million doses have been administered in 50 countries on the continent.
Poor treatment
Only around two per cent of the population has received at least one dose of COVID-19 vaccine, compared with the 24 per cent global figure.
"While many countries outside Africa have now vaccinated their high-priority groups and are able to even consider vaccinating their children, African countries are unable to even follow up with second doses for high-risk groups," said Dr. Moeti. "I'm urging countries that have reached a significant vaccination coverage to release doses and keep the most vulnerable Africans out of critical care."
Globally, as of 3 June 2021, there have been 171,222,477 confirmed cases of COVID-19, including 3,686,142 deaths, reported to WHO. As of 2 June, a total of 1,581,509,628 vaccine doses have been administered.