AfDB announces bold measures to curb coronavirus
The African Development Bank on Wednesday announced health and safety measures to help prevent the spread of the coronavirus in countries where it has a presence, including its headquarters in Abidjan. The measures include telecommuting, video conferencing in lieu of physical meetings, the suspension of visits to Bank buildings, and the cancelation of all travel, meetings, and conferences, until further notice.
Bank President Akinwumi Adesina made the announcements at a Bank-wide virtual Town Hall meeting from the institution's headquarters in Abidjan. He stated that the measures were being taken in the best interest of public health and safety.
"My primary responsibility is to you, to make sure you are safe, to make sure your families are safe, to make sure you can function where you are under the best possible conditions health and security wise," Adesina said.
Adesina said all efforts are being made to ensure continuity of the Bank's operations including electronic documentation and approvals.
All Bank staff worked from home on Wednesday to test-run IT systems
The Bank has already taken several other steps to counter an escalation of the virus, including a 14-day self-quarantine for employees returning from high-risk countries.
Other multilateral institutions in Asia, Europe, and Latin America. have taken similar actions to prevent the spread of the virus.
Since the start of the COVID-19 outbreak in December 2019, the Bank has closely monitored the situation through its medical center, emergency management team, and its operational and executive crisis committees. Staff have regularly been provided with medical guidance and preventive measures are in place to protect staff and families from contamination by the virus.
A three-level COVID-19 response plan has also been developed to avert, manage and mitigate the effect of the pandemic on Bank's staff and their families, while ensuring business continuity in the event of an escalation of the situation on the continent.
"Please do not panic. Measures are being taken. The situation deserves that we change how we work and where we work from," Adesina said.
The Bank's Board of Directors is reviewing the configuration and design of the Bank's statutory Annual Meetings originally scheduled for May 26-29, 2020 in Abidjan.
The Investment Case for Energy Transition in Africa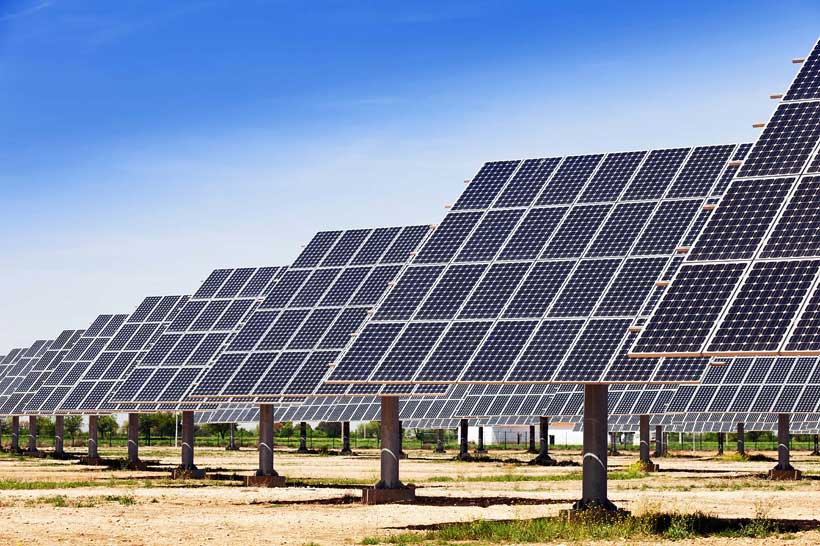 Falling technology costs have made renewable energy a cost-effective way to generate power in countries all over the world, which would drive further development and improved economy. Despite the tremendous efforts that have been deployed at national and regional levels, 580 million Africans still do not have access to modern sources of electricity. A strategic partnership between IRENA and the United Nations Development Programme (UNDP) is working to solve this challenge by unlocking the capital necessary to help Africa realise its full renewable energy and economic potentials.
IRENA's Scaling Up Renewable Energy Deployment in Africa shows that Africa has the potential to install 310 gigawatts of clean renewable power—or half the continent's total electricity generation capacity—to meet nearly a quarter of its energy needs by 2030. It is therefore crucial for Africa to step up its efforts to generate significant investments and business opportunities to boost the growth of renewable energy in the continent.
Working together, IRENA and the UNDP through its Africa Centre for Sustainable Development (ACSD) co-presented the case for unlocking the renewable energy potential in Africa through increasing investments flows, during the 12th Africa Energy Indaba in Cape Town in February 2020. IRENA estimates that Africa requires an annual investment of USD 70 billion in renewable energy projects until 2030 for clean energy transformation to take place. The clean energy access would increase energy security, create green jobs, and support key developing outcomes such as improved healthcare and education. Additionally, renewable energy deployment would curb the rising carbon emissions and enhance Africa's resilience to climate change impacts.
IRENA used the occasion of Africa Energy Indaba as an opportunity to share further insights on ways to support Africa in its energy transition journey, which includes the Climate Investment Platform (CIP) – an initiative that is now open for registrations from project developers and partners. CIP is designed to scale up climate action and catalyse the flow of capital to clean energy initiatives. The platform will add a significant value to Africa's efforts to increase the share of renewables in its energy sector, as it serves to facilitate the matchmaking of bankable projects with potential investors, as well as to enable frameworks for investment by promoting multi stakeholders dialogues to address policy and regulatory challenges.
IRENA provides other useful information on financing renewables, that can be found in the Renewable Energy Finance Briefs, as well as comprehensive, easily accessible, and practical project preparation tool to assist the development of bankable renewable energy projects.
New guidelines to help employers support families during COVID-19
New guidelines for businesses, to help them support working families during the COVID-19 pandemic , have been issued by the International Labour Organization (ILO) and the United Nations Children's Fund (UNICEF) .

The preliminary guidance urges employers to consider the impact of business decisions on workers' families, and to support greater social protection wherever possible. They say that extra support, particularly for those on low incomes, is essential to minimize the negative consequences of the outbreak for workers, employers, their families and children.

Finding safe childcare, juggling work and care responsibilities at home, and coping with a loss of income, are among the challenges facing families.

Women are also disproportionately affected by the pandemic. They make up the majority of health and care workers and are more likely to lack social protection. Before the COVID-19 outbreak women were already performing more than three-quarters of unpaid care work globally and that is likely to have increased.

ILO and UNICEF are also calling on governments to support employers and strengthen social protection, especially for vulnerable families. Family-friendly policies and practices, including employment and income protection, flexible working arrangements, paid leave to care for family members and access to quality, emergency childcare can make a critical difference and help stabilize labour markets, families and societies.

"Social dialogue – consultation and collaboration among governments, workers and employers and their representatives – is essential. If responses are to be effective and sustainable, they have to be built on trust and a wide range of experiences," said Manuela Tomei, Director of the ILO's Conditions of Work and Equality Department.

International labour standards provide a strong foundation for the policy responses needed for sustained and equitable recovery. They encapsulate the idea of a human-centred approach to economics and development, and balance the requirements of stimulating demand, supporting businesses and protecting workers.

"The secondary impacts of the pandemic – job losses, prolonged stress and a deterioration of mental health – will be felt by families for years to come," said UNICEF Chief of Early Childhood Development Dr. Pia Rebello Britto. "For the most vulnerable children, the absence of adequate social protection systems exacerbates their exposure to the crisis."

The preliminary guidelines for employers include:
Monitor and follow national advice from local and national authorities and communicate it to the workforce.
Review existing workplace policies to ensure they provide sufficient support to workers and their families.
Follow good practices when implementing policies based on social dialogue, national labour laws and international labour standards. Ensure that workplace support measures are available to all, without discrimination, and that all workers know, understand, and are comfortable with them.
Combat discrimination and social stigma at work by supporting training, and confidential and safe reporting mechanisms.
Adopt family-friendly working arrangements to give workers greater freedom and flexibility to carry out their work. If flexible working is not possible, consider other forms of support for working parents, such as childcare.
Support working parents with appropriate childcare options and ensure that childcare jobs are quality jobs.
Strengthen occupational safety and health measures, including with guidance and training on occupational safety and health and hygiene.
Encourage workers to seek appropriate medical care and support employees coping with stress.
Support government social protection measures in line with the ILO Social Security (Minimum Standards) Convention, 1952 (No. 102) and ILO Social Protection Floors Recommendation No. 202 . This can include subsidies for workers to access health, unemployment and inability to work insurance, maternity protection, and should extend to workers in the informal economy.
Disinformation: How to recognise and tackle Covid-19 myths
The outbreak of the coronavirus has led to disinformation that hampers efforts to contain the pandemic. Read on to find out what you can do.
From the original claim that the virus spread through bat-soup, to heated reports of EU countries fighting each other for dwindling supplies of medical equipment, these claims are everywhere.
The World Health Organization (WHO) said false claims "are spreading faster than the virus" and has already termed it an "infodemic of planetary proportions". Major online platforms are already acting to limit their reach.
How can you recognise disinformation and how can you help stop it from spreading? What is the EU doing about it? Find the answers in our Q&A.
What is the EU doing to tackle disinformation?
To support factual and reliable information, there is a joint EU page about Europe's response to the virus, which will soon include special information to correct common myths linked to the outbreak.
In addition, experts and politicians from the EU and its member states regularly hold video conferences to discuss disinformation and share methods to inform people about the risks, and how to address them. There is also pressure on online platforms to take action against online scams.
Why do people intentionally put out false information?
Some people do it for profit. It could be to sell products that do not work or to attract more visitors to their webpages, increasing income from ads.
According to a report by the EU's special anti-disinformation team, some false claims have originated from specific political forces, including the US "alt" right, China and Russia. In these cases, the aim is political, to undermine the European Union or to create political shifts.
However, many people spreading disinformation do so, because they believe it, without intending harm.
Is disinformation about Covid-19 really that dangerous?
At a time when many people are worried and getting shocking news, it is more difficult to remain calm and fact-check as needed.
In the past, misinformation about vaccines led parents to opt out of vaccinating their children against measles and other dangerous diseases, leading to an explosion in new measles cases.
Even if people don't believe the misinformation, it may undermine the concepts of truth and expertise, so that a spontaneous tweet by someone without a clue is valued as much as a thorough analysis by an expert.
What can I do to prevent the spread of disinformation?
Disinformation depends on people believing it and sharing. And it is easy to be fooled. To make sure you do not spread disinformation, be extra careful when sharing news that elicits a strong reaction or that seems too good or too bad to be true. An easy first check is to search the internet to see if more than one reliable source is reporting about the same thing.
What can I do if I see or hear someone share disinformation?
You can report disinformation to the social media platform where you found it. Many social media companies have committed to work against coronavirus-related disinformation.
Also, talk to the person spreading it: it was probably unintentional. Researchers say that the best way to convince people who believe in conspiracy theories is to show empathy, appeal to the person's critical thinking and avoid ridiculing them.