Nations of the world, enthralled in their own custom-tailored masks at the masquerade-ball of Coronavirus struggling to calm restless citizenry already wrapped in colorful flags chanting hymns of survival and populism. What's not musical is the outdated lips-service, watery promises, putty economical ideas all rejected for composting.
The Masquerade Ball of Coronavirus: advancements on human endeavor neglected, now liberated harshly by Coronavirus; in simultaneous synchronization across the 200 nations a new world-order of new business hierarchy appears, where critically thinking isolated for higher productivity, performance and profitability measured on new digital platforms, remote working, replacing old corporate bureaucracies and global dominance of downtown cores.
No, please, do not blame the national leaderships; expectancy on this special expertise was never there, caught in their own convictions, political agenda and Teleprompter guidance they are doing their best. The political rhetoric is numbing, the ignorance of science and lack of skills to understand managing restless citizenry is unforgiving. The time to face the music has arrived. The time to change the economic values measurement systems has arrived.
Unfortunately, neither required are the photo-ops; nor the regular G50 or G100 lalalands but surely a G200 –a 200 nations gathering, 24-Hour Marathons of collaborations on humanity, global mobilization of Coronavirus medical facts based deployments, interconnected conference via latest circuitry streamed to the world now being critically missed since last 100 days. Political posturing precluded such demonstration of special global level leadership; the collaborative synthesizim to bring all diversity and tolerance under a global umbrella… the bonfires of crumbled egos are now on slow-burn displays. Chaos increases…fears surmounts, failures becoming visible. Credit goes to selected leadership around the world and their medical teams for leading the charge under most difficult and unprepared circumstances.
Nations witnessed extensive overseas mobilizations of armies over decades are now in panic figuring out national mobilization to combat internal crisis. Sadly, if you end up, outside your hospital lying of pavement outside somewhere in the parking lots without help and equipment, no one will help you, the echo of the promises and lingering trials and errors on the down streaming of absolute shut-down and civil order during last 100 days are living proof of incompetency.
Needed is a voice, trusted by nation; professionalism on science, respected by global medical community and national shut down except crucial services. Most importantly, needed a national mobilization of brain-power of working citizenry to optimize from their own quarantined habitats and apply maximum innovative ideas on existing resources via remote working to create a parallel working economy, where connectivity and dialogue will bring normalcy to our national and global structure of continuity.
Wars of Silence:
In a world where economic dysfunctionalities already visible from space, muffled and gagged, the total absence of real truth-seeking authoritative national debates on hardcore issues of small and midsize business economy is where the silent anaconda of incompetency resides. All over the world, silence on these internal economic development issues are now becoming proof of incompetency and further creating increased restlessness. Suddenly, liberated, the Coronavirus has brought the world together, slowly, the silent majority of connected-billions developing a new mindshare…
In Simultaneous Synchronizations a Global Metamorphosis Challenges Corporate Thinking…
Workers of the world; majority with low wages, cannot afford to wake up in hours of darkness, depart away from the huddles of loved ones, commuting till ending up in crowded undergrounds, small elevators, climbing floors to find a lonesome desk to stay strapped till the bell rings at the end of day and drag themselves back to far away home to start the process allover next day… still worshipped today, this work model died decade ago.
Office work declared as cruelty to mankind; eliminate from the global enterprise model and replace by a smart phone backed by smart LIVE face-to-face enterprise systems so that the liberated worker force can create and produce far more via inter-linked global age where smart work is 'invisible work' for minds alone processed in their own free moving spaces. A very small percentage of workers may still be required in special places in special settings or so called offices, but too eliminated like manpower lifting millions boxes now done by robotized warehouses.
Manpower concepts declared an outdated optimization model, defined over millennia, term 'manpower' needs new definitions, most work touched by manpower now replaced by robotization, now needs new understanding of replacements and compensations.
Human-Power; declared as self-discovered superior state of mind for critical thinkers and complex problem solvers frontiers, identified as masters of robots and automation, while denier of change declared as slaves of robots, mandatory national upskilling and reskilling and national mobilization of entrepreneurial protocols will fix such issues. Without bold debates the muted progress will further decline.
Small Medium Business Economy; all over the world, the SME of the future is a very smart entity, globally savvy, technologically driven, block-chained, AI+AR+VR, entrepreneurial center creating local grassroots prosperity. Nation by nation, this largest economic block will overtake the national productivity performance and assist global financial crisis. Critically needed, the digital platforms on National Mobilization of Entrepreneurialism Protocols offering free upskilling, reskilling and uplifting hidden national talents, especially women-owned businesses, liberated from bureaucracy and traditional anti-SME funding banking systems.
Abandoned art of value creation; declared as mandatory certification requirements to measure economic progress, replacing adding fake value-manipulations totaled as progress. The real grassroots prosperity advancements are principled in real value creation and not value-manipulations.
Global charter of rights; declared as affirmation to global rules of mankind and civility, needs massive revision on civil liberties, human rights and social justice to allow societies to become highly diverse and tolerant and abide national rules. Out we came out of caves not to re-enter.
Education; declared as top quality, free from top to bottom, nationalized and heavily public funded, top pay for teachers and with very real entrepreneurial thinking. Universities recall degrees with apologies, payout refunds with time and opportunities lost.
Alvin Toffler's concepts of 'electronic cottage' spoke volumes on such progress of enterprise by replacing offices with hyper connected devices with staff in highly comfortable leisure zones or common-working-spaces as rainforest themes, as mental-comforting-habitats over four-walled- desk-chair-contraptions. This was eighties. Today, climate change issues demand elimination of billions driving to work, often in most energy dependent and uncomfortable situations while all the latest freely available interconnectivity and face to live actions because the 'managerial' concept always seeing an empty desk still considered 'body missing' from work, where paper shuffling and rubber stamping mentality have not yet crossed over the idea of hiring of 'minds' and not 'bodies' and allow 99% mundane work be done via AI. Most neglected all over the world, the upskilling and reskilling of workforce to tackle global age, last three decades leadership assumed YouTube and Universities were doing this, they were unable to decipher the regression. Coronavirus may create such simultaneous remote working global test for millions of enterprises of the world and change office-working forever.
Futurism is workless; as artificially driven technologies cunningly steal all office work, come next 1000 days the global economic chaos may force a march of billion crowding on boulevards of the world. Workless, jobless, and officeless, tired they march…never ever in the history of mankind assembled such number of once mighty, highly skilled, educated and experienced subjected to replacements by their own technological advances.
Mona Lisa Smile: Equally, no nation is safe from the onslaught of Mona Lisa smile gender-fluid robots entering our gender free work spaces and asking us politely, at least the first time, to leave our offices and never return back. Second time their asking labeled as robotic misbehavior.
The world is changing very fast, this is no longer a cliché, and it's now an explicit warning.
Mirrors on the walls: when fixing obesity demands a life-size mirror, the national citizenry must also find a large enough nation-size mirror. When grassroots prosperity in chaos and small medium business economy crushed without national mobilization of entrepreneurialism on digital platforms on innovative excellence and exportability, nations are simply doomed.
National gatekeepers of midsize business economic agenda must demonstrate global age skills to combat meltdown; Abundances and neglects will not just stir up the big drunk elephant of fake-economy in the china shop but it will directly force anaconda of incompetence to strangle further silence and quietly create demand for big budgets for riot gears. A masquerade ball of populism will start the orchestra.
Is this the worst of times; or the most opportune of times?
That lonesome crave of flying; the caterpillar under pretence of deep sleep unlearns crawling and relearns flying, breaking chrysalis spreads colorful wings and fly out in the new world. The Coronavirus is doing its job, a test of leadership nation by nation, in the short and long run the truth, diversity and tolerance will win, choose wisely and plan precisely the coming 1000 days.
Isolate and stay in safe spaces… unpredictable times ahead
Morocco's Economy: COVID-19 Epidemic made a new development model
Considering the financial dilemma of 2008, the outbreaks of the Arab political spring that brush off the Arab society and extend to the rest of the globe, and the trade war conflicts between the United States and China that caused bilateral impasse negatively influenced on the entire world economy, and after that President Trump quit from all collective and bilateral international agreements That concern free trade cooperation and environmental issues, believing that it will be favored by the world decision, militarily and economically, under the so-called of America's interest first…
Additionally, to the Brexit scenario, which described the political victory of Trump's world trends and tendency, before Britain found itself alone outside the European Union in the face of the Corona epidemic, as if it had chosen the bad timing of disunion, all circumstances calling the beginning of the end of globalization announced by the industrial world superpowers, which we have claimed to be an industry for an open market to all nations, and it will bring gains and profits for the wealthy people, and create jobs for the poor. Thus, this globalization is based on unreal beliefs that have become a character for all societies of the globe; to find out in the last tick that this market of globalization has made only for the wealthy and the powerful states, they gain large profits and opportunities, while poor states only get debts and more loans.
In sense of these events and through them, globalization has improved from the exchange of interests and good benefits to the globalization of imposing programmed market strategy and originally determined interests to serve global powers on the rest of the world, which made many third world states struggle to get out of the logic of globalization based on money and the idea of taking profits, so these states tried to raise its financial and commerce status in the world sphere by pointing out the dissatisfaction with the world market and trading policies based on the logic of wealthy states benefit from easy trading policies unless undeveloped countries obliged to stick on world trading and market policies due to getting fewer outcomes.
Yet, as the most significant core in the emerging epidemic of the Coronavirus pandemic is that it created definitely boundaries for stunning globalization that was promoted by the superpowers of the global economy and monetary; the fall of the happy globalization spread by huge manufactured and international firms passed through worldwide advertising links to enlarge consumption, it is the end of the recommendations of global financial organizations; and the end of world integration that glorifies the individual outside the group, the division of society as a market for shopping and consumption, and encourages the entertainment industry at the expense of education, health development and social life, and delusions and promises of social prosperity are given among non-western societies if they relinquish their civic and morality, from those of the purity on which it is based in defense of itself, or joined in a rush through the new cultural pattern that it declared, social progress and freedom for all, and also towards unreal concepts of modernity that serves the interests of global economies and enhance human economic activity.
Here is self-evident to mention that globalization has become evident to everyone that the end of it is on the edge, not because of its interactions between people or the development of advanced technology but it's a lack of new alternatives and answers that facilitate credible solutions to the third world economies, and also make their economy more profitable. It is true that globalization has been so keen on promoting its economic values of shared interests and uphold world economic interactions over the globe. For instance, recently globalization in the eyes of the Undeveloped countries is the end of rights of future generations in term of looting their Natural resources, revealing the reality that they carry nothing but progress for egress unexpected issues, like environmental imbalances in a catastrophic escalation, the deficiency of energy deepens the disparities between non industrialized countries, more importantly, the inability of public policies to make clear and effective decisions in order to centralize the financial institutions and businesses from their domination of the national decision, and the devotion of social inequality it jeopardizes the integration of democratic societies with the rise of irrational rhetoric discourses and as a pointless and illogical state. Though, All these facts indicate the limited development approach that globalization brought today.
In view of the Moroccan domestic opinion, the emergence of this Corona epidemic was accompanied by a public debate that was taking place among all Moroccans about the development model and social pattern, and it was significant that the public opinion truly expressed a deep awareness of the end of the globalization of the economy and money, and the need to quest for a national alternative made by the collective society, human intelligence and social interact with what is globally based on the basis of shared local experiences and historical data.
Therefore, we fully believe that this Corona COVID-19 outbreak that endangers our country will end no doubt and that will inevitably be defeated. Today, this pandemic make an opportunity for serious and new thinking about our political priorities, to review the economic development reform within our institutions, and reconstruct a new social inquiry that enhanced coordination between local business, national enterprises and upgrades Morocco's economic-political structure among its community.
Obviously, Corona's epidemic not only makes us concerned about our public health and the safety of our society, but more than that leads us to be more flexible in dealing with our current situation. Under his Majesty, the King of Morocco Mohamed VI has urged medical personnel from the military forces and public medical doctors to give health assistance and protect local individuals and asked for enhanced cooperation among local forces and the military. Yet, all Moroccan parties have taken adequate measures to prevent the spread of the Coronavirus, including requiring the Moroccan forces to endure the responsibility to make sure of the prevention and control of the epidemic of pneumonia caused by the COVID-19 coronavirus. Overall, a very appreciative step has taken by Morocco government has diminished its counterpart in the world, which accelerates the establishment of a fund to support the poor and needy working people in the informal sectors, to show great awareness of these risks.
To sum up, In certain is that the Coronavirus is not the end of the globe, and this crisis is sure will be passed, and the world and the economy will restore its normal character after the epidemic is resolved, but its settlement is not in the hands of heads of states or governments and not in the hands of economists or financial experts, but in the hands of medical laboratories and is dependent on people's awareness and is linked to the extent of Solidarity and cooperation between them.
The core of time is to give priority to people (his health and education) at the expense of money and economics because the economy can return to growth again, but the dead cannot return to real life. Our core not only observed the efficiency and productivity of the global economy, but also tested the purity of citizens in every state, and proven the credibility of the global societal values system, and demonstrated the need to create societies in which economic development is connected to the inquiries of social justice and balance of interests, and the meaning and role of the social and economic values system of peoples are estimated. Accordingly, the questions should be raised so far; Will the world justly escape the overwhelming effects of this pandemic coronavirus? Will the world succeed in renewing an economic and financial system that is different from the current one?.
The COVID-19, Economic Package, UN system and Politics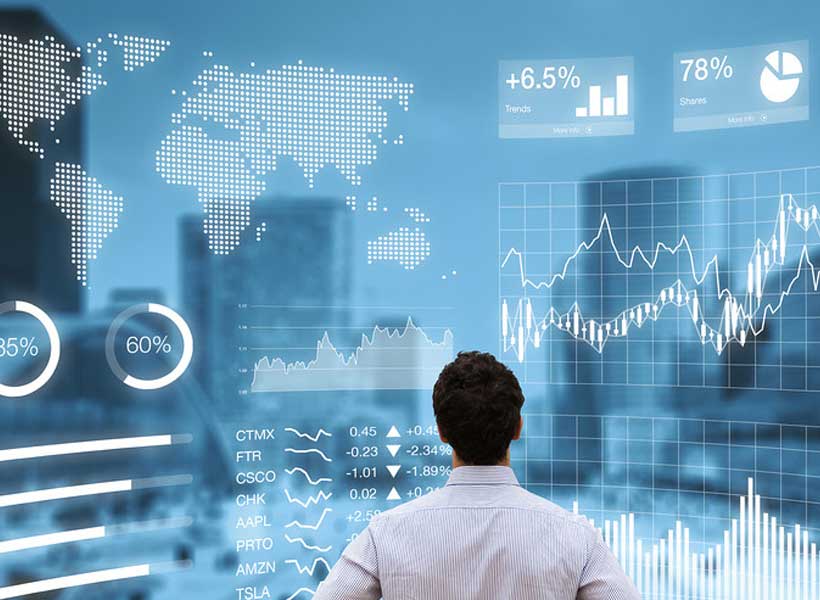 Global pandemic of COVID-19 is affecting everyone. This has been described as the greatest global humanitarian crisis since WWII. On December 31st, 2019 cases of Pneumonia from unknown cause was first reported in the WHO Country office in China. Later, WHO declared it as the Public Health Emergency of International Concern on Jan 30th, 2020. This COVID-19 seen initially in the Wuhan, China but travelled mostly due to the advancement of air transportation globally. All major countries at the initial outbreak of COVID-19 had applied limited approach in prevention and control of this virus. As of April 3rd 2020, the number of COVID-19 cases globally is 1016,424. Among them, 53,241 were dead and 213,140 were recovered. In this entire pandemic, Italy is the worst hit from COVID-19 and has become the epicenter of the COVID-19 in Europe. The death toll is 13,915 and infected is 115242(As of April 3rd, 2020). The US along has 245, 373 cases of COVID-19 with 6095 deaths. The intervention of the US government in curbing the COVID-19 has been dysfunctional. The US government had announced $2 Trillion Economic Stimulus bill to fight against COVID-19 that include stimulus payments to individuals, expanded unemployment coverage, student loan changes, different retirement account rules. Under the plan, single Americans would receive $1200, married couples would get $2400 and parents would see $500 for each child under 17. However, the many argued that such economic package came very late as the first identified case of the COVID-19 was found in the Jan 20, 2020.
In the case of Nepal, economic relief package announced on March 29th, 2020 includes a 25% discount on electricity for consumers who use more than 150 units every month and no penalty if utility bill and tax payments are not cleared till mid-April, urging tourism sector to pay salaries for March-April to employees on the terms of tourism company are allowed to use social welfare funds until business returns to normal. Also, government had urged land lord to provide one month rent relief for its tenants.
From the above case story of the US & Italy; western government has been found inefficient in curbing the impact. However, the pandemic of the COVID-19 has so far limited in the developing world.
Impact in Nepal
The outbreak of the COVID-19 has affected economy, politics and society. All major countries are using tools of lock downs, quarantine and isolation ward in the hospital for the prevention and control of this virus. Though these measures seem effective in controlling the spread of the virus but halt in the economic activities; which is predicted to be serious. The global economy expected to grow in 2020 is 2.4% down from the 2.9% projected earlier (OECD, 2020). In Nepal also, it has affected hugely on the Tourism sectors. Nepal Tourism Year 2020 was announced just one day after the COVID-19 outbreak in China.In Nepal, sectors like Hotels, Civil Aviation, Supply Chain, Labour Employment and Remittance. Occupancy rate of major star Hotel like Annapurna hotel is just has 40-45% occupancy down from 70%. Flights in Lukla, Nepal declined from 60 to 10-12 flights per day as government decided to halt trekking permits as well as International flights entering to Nepal. Due to fear of the shortage of COVID-19, people started keeping stocks of the LPG cylinder. This has put shortage of the LPG. Around 40,000 people with valid work permit are stranded in Nepal to fly to Qatar due to lock down major by Qatar. This shows, remittance in coming days will be very limited and demand will be slow in Middle East as oil prices is falling.
Contradiction
There is also high chance of expecting this virus as a normal pandemic by politics which humanity has surpassed during its course of history. The global politics sometime won't expect any change in its structure (for e.g. change of global order) until and unless there is a mass death toll comparing to World Wars. Loss in the global economy might have possibilities to be adjusted under compromising terms. Since, the US, China, European nations including India all heavy players has been heavily affected; the global economy will have slow start after post COVID-19 years but slowly takes its grip (as we saw after 2008 financial crisis). Other than, political economic spectrum; everyone will be forced to forget these tragedies as time passes on. Since, every citizen has to work for living and people are dire need of economic package rather drilling mind on the pandemic itself. There are also chances of growing populist agenda in the upcoming days in the US elections to woe lower income families who has been worst sufferer of the pandemic.
Way forward
The effects of the COVID-19 in global and Nepal in particular is very hard hitting. Even the developed and most industrialized nations is doing its level best to overcome these challenges. While underlining the death toll in Italy, USA and Spain; one could seriously think of significant need of investment in health sector by the Western nations. Therefore, post-COVID-19 years have challenges for the Western nations to significantly invest on their own health system first and also to invest on the developing world health system. Secondly, Health certificate might be mandatory during Visa application process for developing world citizens for travelling to western nations. This virus proves that, we are deeply rooted into hyper inter-dependency and globalization where killing an opponent is suicidal for itself. In addition to this, there might be some changes in the border regulations of the EU for non-European nationals during post-COVID-19 days. Despite this fact, there is also potentiality of above contradiction stage.
In the case of Nepal, Tourism sectors including its sub sectors like Civil Aviation, Trekking, Foreign Labour employment has been worst sufferer during COVID-19 crisis. To overcome this crisis, Nepal government has announced its economic relief package for its public. But proper implementation of such relief package matters. As we know from the previous Earthquake Recovery fund; the inefficient management of the resource, mechanism has halted the work progress the project. So, government should have all relevant stakeholders' dialogues to develop a comprehensive working strategy for proper implementation of this package.
In conclusion, strong economic stimulus package and its proper implementations is required to lift public from this deep cross-cutting crisis of the COVID-19. For making this reality; national level coordination with global consortium is essential to mitigate this crisis. Most significantly; UN system, World Bank, IMF, AIIB will have key role in making this COVID-19 pandemic a crisitunity.
Negative effects for Russia of the US-China Phase-One-Deal
After a 1.5-year trade dispute between the United States and China in which both have raised mutual import tariffs from 3.8 percent and 8.3 percent to 21 percent each, and as a result of which the US-Chinese merchandise trade has dropped by almost USD 90 billion, US President Donald Trump and Chinese Vice Premier Liu He on January 15, 2020 signed the first phase of a highly controversial and fiercely negotiated trade agreement. On February 14, 2020 this so called "Economic and Trade Agreement" (ETA) entered into force and marked a new phase in the protracted geopolitical rivalry between Washington and Beijing.In this highly asymmetrical contract, the Chinese commit to open their market and to buy significantly more goods from the United States than before, which is in line with Trump's wish for a lower trade deficit. This means a doubling of merchandise imports from the United States, because within two years Beijing is expected to increase spending on selected US goods by around USD 200 billion (compared to the base year 2017).In return for the Chinese concessions, Trump has only committed to waiving new tariffs and to halving the most punitive tariffs for a subset of products from the current 15 to 7.5 percent. In the usual American manner, this has so far only been promised as an oral understanding.According to the latest calculations by the Kiel Institute for the World Economy (IfW Kiel), the purchase commitments can result in significant trade diversion effects and market share shifts for China's trading partners. As a result, Brazil (-19 percent), the EU (-17 percent) – including above all Germany (-7 percent), and Russia (-10 percent) would have to expect the greatest export losses.Accordingly, Russian exports to China could be 10 percent lower by 2021, which is equivalent to a loss of USD 3.1 billion.
Russian energy exports hit hardest
US presidents have always tried to ensure American energy dominance. The "Nord-Stream 2" pipeline, which is to bring 55 billion cubic meters of Russian natural gas to the German and Western European markets annually, remains a thorn in Washington's side, but the Phase-One-Deal gives the USA better access China's energy market – the world's most desirable.A recent study by the Institute of the German Economy (IW Köln) shows that due to the agreed energy imports, the US would move from eleventh place in 2017 (USD 6.8 billion) to first place (USD 41 billion) in 2021 in China's supplier list of energy carriers. In absolute terms, Russian crude oil exports to China would be the most affected : by 2021 they could be 12 percent lower, corresponding to a loss of USD 2.5 billion.On a relative scale the artificial trade changes would also significantly affect other important Russian export sectors to China. Exports of soybeans could decrease by 25 percent or USD 10 million, of sunflower oil by 29 percent or USD 40 million, of coal by 10 percent or USD 180 million, of seafood by 9 percent or USD 100 million, of aircraft parts by as much as a third (USD 40 million).Furthermore, the agreement may jeopardize Moscow's intention to become an important natural gas supplier for China. In December 2019, the "Power of Siberia" gas pipeline was put into operation, under which a supply contract of over 38 billion cubic meters per year was concluded with China for a period of 30 years. Additional quantities are expected to be sold through an LNG terminal in Vladivostok in the Asia-Pacific region. Accordingly, China is to become the second most important gas sales market to Russia after the EU. However, the trade diversions in the ETA agreement could result in China's imports of liquefied natural gas from Russia dropping by 25 percent by 2021, representing a loss of USD 10 million.According to Dr. Sonja Beer, economist at IW Cologne, it is too early to say exactly which group of Russian energy exports to China will be affected most."The problem is that the energy section of the agreement only says that China will buy liquefied natural gas, crude oil, coal, etc. from the United States, but does not indicate which of these product groups is to be given priority and to what extent. More precise calculations are therefore not yet possible. However, due to the high Chinese import tariffs for American LNG (25 percent), we can assume that China will concentrate more on buying crude oil in the USA. Especially since China announced earlier this month that it would halve the existing 5 percent tariff for crude oil. It is impossible to predict exactly how trade flows will change in this case, but this could adversely affect Russia and Saudi Arabia, the largest suppliers of crude oil to China", Beer explains, adding: "If Chinese LNG tariffs are significantly reduced, Beijing could buy more gas from the United States. This, in turn, could adversely affect Australia and Qatar and the prospects of increasing the supply of Russian gas to the Chinese market".
Phase-One-Deal violates WTO criteria
Dr. Gabriel Felbermayr, President of IfW Kiel, also criticize the new trade deal between China and the USA."The deal leverages free market principles in favor of the USA and to the detriment of third parties. "Managed trade", i.e. explicit agreements on trade volumes for certain product groups, also clearly violates the WTO guidelines and thus undermines the multilateral trading system", argues Felbermayr.After the likely re-election of Donald Trump as President of the United States, protectionism and "managed trade" trends are expected to further intensify in the global economy, which is still dominated by the United States. In any case, such a "managed trade" agreement with China is not the first of its kind under Trump's presidential administration. Already on September 25, 2019, the United States and Japan announced a trade agreement that hardly fulfills the criterion of "essentially complete trade" under Article XXIV of the GATT (WTO), since the scope of customs liberalization is very limited and asymmetrical in favor of the United States.