Nations of the world, enthralled in their own custom-tailored masks at the masquerade-ball of Coronavirus struggling to calm restless citizenry already wrapped in colorful flags chanting hymns of survival and populism. What's not musical is the outdated lips-service, watery promises, putty economical ideas all rejected for composting.
The Masquerade Ball of Coronavirus: advancements on human endeavor neglected, now liberated harshly by Coronavirus; in simultaneous synchronization across the 200 nations a new world-order of new business hierarchy appears, where critically thinking isolated for higher productivity, performance and profitability measured on new digital platforms, remote working, replacing old corporate bureaucracies and global dominance of downtown cores.
No, please, do not blame the national leaderships; expectancy on this special expertise was never there, caught in their own convictions, political agenda and Teleprompter guidance they are doing their best. The political rhetoric is numbing, the ignorance of science and lack of skills to understand managing restless citizenry is unforgiving. The time to face the music has arrived. The time to change the economic values measurement systems has arrived.
Unfortunately, neither required are the photo-ops; nor the regular G50 or G100 lalalands but surely a G200 –a 200 nations gathering, 24-Hour Marathons of collaborations on humanity, global mobilization of Coronavirus medical facts based deployments, interconnected conference via latest circuitry streamed to the world now being critically missed since last 100 days. Political posturing precluded such demonstration of special global level leadership; the collaborative synthesizim to bring all diversity and tolerance under a global umbrella… the bonfires of crumbled egos are now on slow-burn displays. Chaos increases…fears surmounts, failures becoming visible. Credit goes to selected leadership around the world and their medical teams for leading the charge under most difficult and unprepared circumstances.
Nations witnessed extensive overseas mobilizations of armies over decades are now in panic figuring out national mobilization to combat internal crisis. Sadly, if you end up, outside your hospital lying of pavement outside somewhere in the parking lots without help and equipment, no one will help you, the echo of the promises and lingering trials and errors on the down streaming of absolute shut-down and civil order during last 100 days are living proof of incompetency.
Needed is a voice, trusted by nation; professionalism on science, respected by global medical community and national shut down except crucial services. Most importantly, needed a national mobilization of brain-power of working citizenry to optimize from their own quarantined habitats and apply maximum innovative ideas on existing resources via remote working to create a parallel working economy, where connectivity and dialogue will bring normalcy to our national and global structure of continuity.
Wars of Silence:
In a world where economic dysfunctionalities already visible from space, muffled and gagged, the total absence of real truth-seeking authoritative national debates on hardcore issues of small and midsize business economy is where the silent anaconda of incompetency resides. All over the world, silence on these internal economic development issues are now becoming proof of incompetency and further creating increased restlessness. Suddenly, liberated, the Coronavirus has brought the world together, slowly, the silent majority of connected-billions developing a new mindshare…
In Simultaneous Synchronizations a Global Metamorphosis Challenges Corporate Thinking…
Workers of the world; majority with low wages, cannot afford to wake up in hours of darkness, depart away from the huddles of loved ones, commuting till ending up in crowded undergrounds, small elevators, climbing floors to find a lonesome desk to stay strapped till the bell rings at the end of day and drag themselves back to far away home to start the process allover next day… still worshipped today, this work model died decade ago.
Office work declared as cruelty to mankind; eliminate from the global enterprise model and replace by a smart phone backed by smart LIVE face-to-face enterprise systems so that the liberated worker force can create and produce far more via inter-linked global age where smart work is 'invisible work' for minds alone processed in their own free moving spaces. A very small percentage of workers may still be required in special places in special settings or so called offices, but too eliminated like manpower lifting millions boxes now done by robotized warehouses.
Manpower concepts declared an outdated optimization model, defined over millennia, term 'manpower' needs new definitions, most work touched by manpower now replaced by robotization, now needs new understanding of replacements and compensations.
Human-Power; declared as self-discovered superior state of mind for critical thinkers and complex problem solvers frontiers, identified as masters of robots and automation, while denier of change declared as slaves of robots, mandatory national upskilling and reskilling and national mobilization of entrepreneurial protocols will fix such issues. Without bold debates the muted progress will further decline.
Small Medium Business Economy; all over the world, the SME of the future is a very smart entity, globally savvy, technologically driven, block-chained, AI+AR+VR, entrepreneurial center creating local grassroots prosperity. Nation by nation, this largest economic block will overtake the national productivity performance and assist global financial crisis. Critically needed, the digital platforms on National Mobilization of Entrepreneurialism Protocols offering free upskilling, reskilling and uplifting hidden national talents, especially women-owned businesses, liberated from bureaucracy and traditional anti-SME funding banking systems.
Abandoned art of value creation; declared as mandatory certification requirements to measure economic progress, replacing adding fake value-manipulations totaled as progress. The real grassroots prosperity advancements are principled in real value creation and not value-manipulations.
Global charter of rights; declared as affirmation to global rules of mankind and civility, needs massive revision on civil liberties, human rights and social justice to allow societies to become highly diverse and tolerant and abide national rules. Out we came out of caves not to re-enter.
Education; declared as top quality, free from top to bottom, nationalized and heavily public funded, top pay for teachers and with very real entrepreneurial thinking. Universities recall degrees with apologies, payout refunds with time and opportunities lost.
Alvin Toffler's concepts of 'electronic cottage' spoke volumes on such progress of enterprise by replacing offices with hyper connected devices with staff in highly comfortable leisure zones or common-working-spaces as rainforest themes, as mental-comforting-habitats over four-walled- desk-chair-contraptions. This was eighties. Today, climate change issues demand elimination of billions driving to work, often in most energy dependent and uncomfortable situations while all the latest freely available interconnectivity and face to live actions because the 'managerial' concept always seeing an empty desk still considered 'body missing' from work, where paper shuffling and rubber stamping mentality have not yet crossed over the idea of hiring of 'minds' and not 'bodies' and allow 99% mundane work be done via AI. Most neglected all over the world, the upskilling and reskilling of workforce to tackle global age, last three decades leadership assumed YouTube and Universities were doing this, they were unable to decipher the regression. Coronavirus may create such simultaneous remote working global test for millions of enterprises of the world and change office-working forever.
Futurism is workless; as artificially driven technologies cunningly steal all office work, come next 1000 days the global economic chaos may force a march of billion crowding on boulevards of the world. Workless, jobless, and officeless, tired they march…never ever in the history of mankind assembled such number of once mighty, highly skilled, educated and experienced subjected to replacements by their own technological advances.
Mona Lisa Smile: Equally, no nation is safe from the onslaught of Mona Lisa smile gender-fluid robots entering our gender free work spaces and asking us politely, at least the first time, to leave our offices and never return back. Second time their asking labeled as robotic misbehavior.
The world is changing very fast, this is no longer a cliché, and it's now an explicit warning.
Mirrors on the walls: when fixing obesity demands a life-size mirror, the national citizenry must also find a large enough nation-size mirror. When grassroots prosperity in chaos and small medium business economy crushed without national mobilization of entrepreneurialism on digital platforms on innovative excellence and exportability, nations are simply doomed.
National gatekeepers of midsize business economic agenda must demonstrate global age skills to combat meltdown; Abundances and neglects will not just stir up the big drunk elephant of fake-economy in the china shop but it will directly force anaconda of incompetence to strangle further silence and quietly create demand for big budgets for riot gears. A masquerade ball of populism will start the orchestra.
Is this the worst of times; or the most opportune of times?
That lonesome crave of flying; the caterpillar under pretence of deep sleep unlearns crawling and relearns flying, breaking chrysalis spreads colorful wings and fly out in the new world. The Coronavirus is doing its job, a test of leadership nation by nation, in the short and long run the truth, diversity and tolerance will win, choose wisely and plan precisely the coming 1000 days.
Isolate and stay in safe spaces… unpredictable times ahead
Iron Fist for Pacific East
"Americans performed three very different policies on the People's Republic: From a total negation (and the Mao-time mutual annihilation assurances), to Nixon's sudden cohabitation. Finally, a Copernican-turn: the US spotted no real ideological differences between them and the post-Deng China. This signalled a 'new opening': West imagined China's coastal areas as its own industrial suburbia. Soon after, both countries easily agreed on interdependence (in this marriage of convenience): Americans pleased their corporate (machine and tech) sector and unrestrained its greed, while Chinese in return offered a cheap labour, no environmental considerations and submissiveness in imitation.
However, for both countries this was far more than economy, it was a policy – Washington read it as interdependence for transformative containment and Beijing sow it as interdependence for a (global) penetration. In the meantime, Chinese acquired more sophisticated technology, and the American Big tech sophisticated itself in digital authoritarianism –'technological monoculture' met the political one.
But now with a tidal wave of Covid-19, the honeymoon is over." – recently diagnosed prof. Anis H. Bajrektarevic on these very pages.
Following lines are a gross-detail insights into a mesmerising dynamic engulfing lately Far East and eastern Pacific.
Currently, China escalated its economic coercion against Australia by imposing two tariffs on the import of Australian barley. The first is a 73.6 % tariff on the agricultural product and the second, an additional 6.9 % arguing that the Australian government subsidies its farmers to grow this lucrative crop. Seen in tandem with the beef import ban on four Australian abattoirs, Beijing is pressuring Canberra hard to drop its calls for an independent COVID-19 (C-19) investigation and enforcing painful economic pain on Australia for what Beijing perceives as intolerable behaviour to a country that has "benefitted so profoundly" from trade with China.
These actions raise serious questions for Japan and its friends. How does Japan respond to such a clear demonstration of punitive economic coercion against one of Tokyo's closest friends in the region? What about other interested parties? Do Canadian, American, and other agricultural exporters take advantage of Australia's thorny relationship with Beijing as Brazil did in the midst of the US-China trade war by exporting soya beans and other agricultural products?
Looking at the short term, especially in the wake economic damaged caused by the C-19 pandemic taking, the logic of expediency to quickly deliver economic goods to the struggling agricultural industry is sensible.
In that scenario, those countries with amicable relations with China would fill the vacuum being created by economic coercion against Australia. The candidates include Brazil, Russia, amongst others.
In the mid to long term, this sends the wrong message to states that engage in economic coercion. The message being sent here is that countries that are vulnerable to punitive economic measures have little choice to relent to Chinese or others states demands as other states will not collectively stand up to blatant economic coercion.
One by one, what can be done?
Japan and other liberal democratic states cannot make up for the sheer volume of agricultural and other exports that the Chinese market consumes. Even if they could open their markets as a temporary alternative, there would still be a huge gap. Nevertheless, an agreement to buy goods from a targeted state may relieve some of the economic pressure being applied by coercive states.
Duanjie Chen of Canada's MacDonald Laurier Institute correctly points out that Beijing practices economic coercion in a sophisticated and well-worn manner, by discreet to evade World Trade Organisation (WTO) disputes, precise calculation for maximum impact, and they are tailored to split western allies.
To lessen the effectiveness of these practices, Japan and other like-minded states need to mindful of these patterns and build multilateral mechanisms to create more resilience against punitive economic tactics.
In the first area, discreet to evade WTO disputes, Japan and other middle powers need to work collectively to close the WTO loop holes such that they cannot be exploit to deliver painful economic messages to states that are deemed to cross Beijing's red lines.
To accomplish this task, WTO reform is crucial and that means collectively lobbying the US to work with allies to reform the WTO such that it functions better and can protect member states from economic predation.
If consensus cannot be achieved to reform the WTO, then like-minded states should consider a scrap and build approach that starts with like-minded countries but aims to achieve the same objectives.
The 2nd area Chen identified was the precise calculation for maximum impact. Japan felt this in 2010 with the rare-earth embargo, an embargo that hurt its high-tech firms and automobile industry. Australia is feeling this now with its beef and barley industries beings targeted. Canada felt similar measures against its canola, soya and pork industries in the wake of Ms Meng Wanzhou arrest. The tactics even included the hostage diplomacy of Michael Kovrig and Michael Spavor who are still detained to this day.
Mitigating this hard-line approach requires a multilevel approach and multilateral cooperation. At the first level, like-minded states need to brainstorm and commit to collective and equal reciprocation of the economic coercion. For instance, collective stopping the export of a key or key ingredient, components or otherwise to China until the respective coercion stops.
Here agricultural products come to mind. The growing middle class in China also has a growing appetite for the high quality and safe agricultural from countries like Japan, Australia, Canada, the US, and the EU. These like-minded states should find ways to collectively limit their agricultural exports when one or more of its members are subject to economic coercion. China is vulnerable in other areas as well.
Reputational costs are also critical levers that should be collectively applied as well. Chen mentions withdrawing membership from the Asian Infrastructure and Investment bank (AIIB) as a possible measure. I would add MoUs signed with the BRI, and 3rd country infra-structure projects as well. These are crucial institutions that China has invested both treasure and political resources in to bolster its international credentials as a provider of global public goods.
Of Ban and Japan
Japan would play a key role here in that Beijing has assiduously courted Japan to join the BRI and 3rd country infrastructure as a way to build credibility for the BRI infrastructure projects. Without partners, China's signature initiatives cannot be internationalized, and China will not recognized as a globally admired and responsible stakeholder.
Another key initiative to be collectively adopted by Japan and other countries in their trade negotiations with Beijing is a clause that expressly forbids economic coercion on Japan and or its allies. This kind of clause could be included in other trade agreements and negotiations that Beijing deems critical to its socio-economic development.
Thinking creatively, Japan and like-minded countries such as Canada, Australia, South Korea and others should think about ways to introduce their own "poison pill" into trade agreements. The US did this with he USMCA FTA between Canada, Mexico and the US by the inclusion of a clause in which the US had veto over Canada and Mexico's other free trade partners, in particular if either entered a free trade deal with a with a "non-market country", i.e. China.
In this hypothetic "poison pill" or let's call it "Musketeer Clause", trade agreements would include a clause that required partners to collectively respond to economic coercion of one of its members by applying diplomatic, economic and other pressure on the offending actor. This could be a collective boycott, collective lobbying in international organizations, collective reciprocal tariff increase, etc. In short, an embodiment of The Musketeers motto of One for all, all for one.
The third area that needs be addressed is the tactics deployed to tailored to split western allies. The above hypothetic clause would go far in doing that by creating as grouping of like-minded states that are interested in protecting their national and collective interests.
This will not be enough. With China being the largest trading partner of Japan, South Korea, Australia and many ASEAN states, an economic re-balancing must take place in which states collectively socially distance themselves from China. Here, the key that they are less dependent on bilateral relations for economic prosperity and more dependent on a balanced, multilateral trade relations with a collection of like-minded, rules-based countries and China.
Complete decoupling from China is not realistic considering the level of integration of our economies. It is also not in the economic or security interests of the states in questions nor the global community. What is in the interests of Japan, Australia, South Korea, Canada and other middle powers and smaller powers is finding ways to buttress a rules-based international order and to push back against a track record of punitive economic policies.
Resistance is not futile. Victims of economic coercion need to channel their own Winston Churchill and epitomize the his views on never giving up in the face of force.
"This is the lesson: never give in, never give in, never, never, never, never—in nothing, great or small, large or petty—never give in except to convictions of honour and good sense. Never yield to force; never yield to the apparently overwhelming might of the enemy."
Bangladesh's Graduation: A Ray of Hope for India's Garment Industry?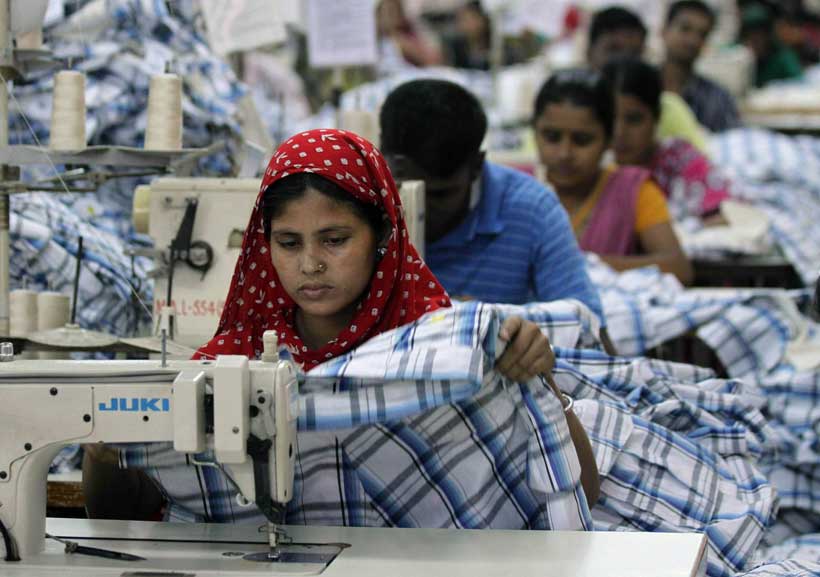 Authors: Ms. Prerana Manral and Mr. Shreyansh Singh*
A report was released by the World Trade Organization (WTO) on May 8th highlighting the implications of graduation of Least Developed Countries (LDCs) on their trade participation. By virtue of their status as LDCs, these countries enjoy access to international support measures such as development financing, preferential market access, technical assistance etc. WTO also obliges LDCs with certain carve outs such as Special and Differential Treatment (S&DT) to increase their participation in global trade.  The LDCs are graduated to developing country status if they meet the threshold levels for at least two of the three indicators i.e. Gross National Income (GNI), Human Assets Index (HAI) and Economic Vulnerability Index (EVI) for two consecutive triennial reviews. Interestingly, in 2018 Bangladesh became the first country to meet the thresholds for all the three indicators and if it meets these thresholds again for the second triennial review in 2021, it will be eligible for graduation in 2024.
In such a scenario, Bangladesh will lose some of the benefits provided to LDCs by developing and developed countries like the preferential market access which presently accords Bangladesh a competitive edge over Indian products. One of the key labor-intensive sectors which contributes significantly to the exports of both Bangladesh and India is garments industry. In 2009, both the countries almost had an equivalent share in the world market, however in 2018 India was left far behind Bangladesh. India's total garment exports stood at 21 billion USD whereas Bangladesh's exports were at 40 billion USD in 2018.
Bangladesh's garment sector, due to its LDC status, currently enjoys a duty-free access to markets of Europe and other developed countries. Specifically in EU markets, goods from Bangladesh are covered under "Everything But Arms" (EBA) preferential arrangement which provides zero percent duty on all the products except arms and ammunition. On the other hand, India loses out due to 9% average tariff on garments under the Standard GSP scheme of EU. Further, under the SAFTA and APTA Agreements, India also provides similar duty-free market access to LDCs which along with the removal of quantitative restrictions has exponentially increased Bangladesh's garments exports to India leading to a tough time for the domestic industry even in the internal market.
The major markets for India and Bangladesh garment exports are the EU, Australia, Canada and Japan. Trade estimates of garment products clearly show that India's export in terms of value is significantly less than that of Bangladesh. Since 2010, India's total share of exports grew by 9.4% whereas Bangladesh's exports skyrocketed by 141% in these markets. The major reasons behind Bangladesh's exemplary export performance are tariff exemptions and lower wage labor market which provides impetus to narrowly beat its competitors in the international market. The analysis done in the report reveals that 70% of Bangladesh's overall export is covered under LDC-specific preferences.
At this juncture a possible graduation of Bangladesh will lead to termination of such preferential access granted exclusively to LDCs which may provide an opportunity for Indian exporters to grab a larger share. However, to maximize the gains arising from this development India needs to prepare a robust action-plan. Firstly, low cost inputs such as cheap power, land and raw materials will have far-reaching effects in enhancing the export competitiveness. Secondly, India should focus on mass scale production of garments in order to achieve economies of scale to bring down its cost of production. Presently, the production is limited majorly to small-scale enterprises which lack capital intensive technology. This in turn negatively affects the quality and time of production which are crucial factors in tapping the domestic and international markets. The improvement in these parameters would help Indian exporters to move up the value chain in terms of creating brand value for its superior quality products. Another overdue policy action could be cutting the import duties on high-quality machinery required for better production. In addition to this, a fiscal stimulus is required to boost the ecosystem in wake of Covid-19 pandemic.
Lastly, to offset the preferential access enjoyed by its competitors such as Vietnam, Bangladesh etc. India should identify its partners and strategically negotiate FTAs for lower tariffs and Non-Tariff Measures (NTMs) to obtain better market access for Indian exports. Needless to mention, India will only be able to reap the benefits arising from Bangladesh's graduation (due in 2024) if it sows the right seeds today. Effectuating such policies especially at a time when corporate taxes are slashed to match that of India's competitors along will definitely send a positive signal for investment in the sector from the top global garment companies.  
*Authors are Research Fellows at Centre for WTO Studies, Indian Institute for Foreign Trade. Views expressed are personal.
Post-Pandemic Economies and Environment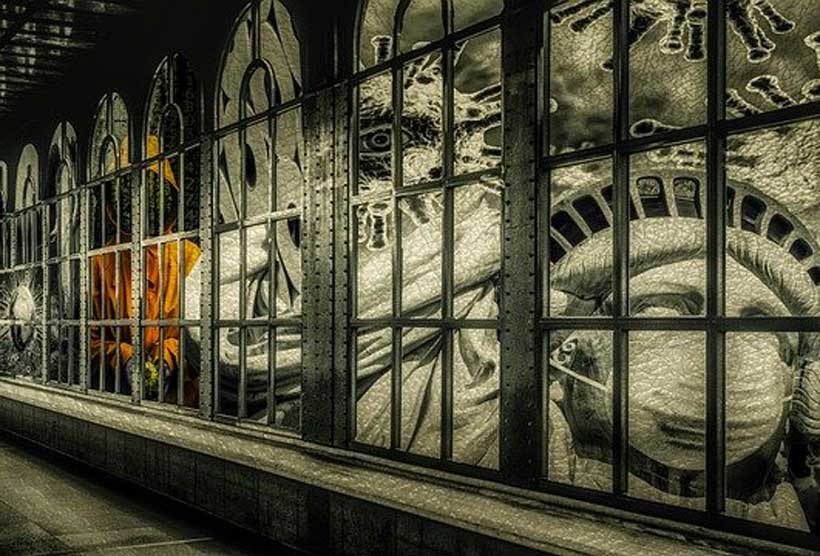 The cleaner air in cities, the burgeoning biodiversity and dramatic shift to less pollution-intensive lifestyle across the globe indicate the scope of the environmental improvement that can be achieved in just days. This is what we need to adhere to navigate the current pandemics:COVID-19 and environmental degradation. The environmental issues as we know do not seem to wait for a more convenient time, we therefore must deal it and Covid-19 pandemic concurrently. It is a very fatal disease and has incited urgent response all over the world. The governments, businesses and industries have been forced to deal with the pandemic in an unprecedented way.
According to the experts, this pandemic has provided us with the opportunities to deal with other crises also. We can take a transnational leap towards a sustainable society that produce minimum wastes and emissions. How we deal with current pandemic will also set our environmental trajectory for the centuries to come. The changes in our behaviour that we are experiencing nowadays and some of which may instilus permanently have a far-reaching impact on the environment. Our consumption and travel patron are more responsible: driving less car, attending online meetings rather than taking flights. Equally, it indicates that considerable dent on emissions and wastes products can be made without disturbing too much economic growth.
However, according to International Renewable News Agency (IRENA), for the long-run substantial reduction in the emissions of the toxins, huge and lasting changes are needed in the way how energy is produced and consumed. Though China and India two major growing economies, observed 25% and 30% reduction respectively during the months of lockdown. However, a shift towards low-emission society cannot be accomplished only via individual choices instead it involves reimagining the ways our urbane centres are built and organised, how roads are laid out so that moving without cars become easier, how provisions for walking, cycling and public transport is mad. There is a need for complete overhauling theway we grow, manufacture, trade, consumes and the way we travel.
Cities of Western Europe have been leading this transition by introducing innovative infrastructure projects: Milan has allocated 35 Km street for pedestrians and cyclists; Brussels has created 40km of a new path for cyclists and France has subsided cycling. Also, the Mayor of London started taking measures to build a car and buses free streets and bridges. Similarly, many cities are working on the circular economy where wastes are minimized through reuse and recycling. Following the footsteps of these cities, Pakistan also needs to devise pro-environmental urbane policies and mobility models.
Many studies such asYaron Ogen, 220 and Dario Caro, 220 indicate a strong link between COVID-19 death rate and an increase in emissions. Especially in North Italy and Spain, the high death rate from COVID-19 is seen to be associated with high air pollution in cities. Curtailing the pollution, therefore, would reduce general health burden and prevent any future pandemic may not prove to be so lethal. It has been learnt from the pandemic that early actions to contain the virus were more effective than trying to deter when the virus has spread. The same is also true for the environmental issues as Prof. Stern of Brentford claimed in 2006 that "countries needed to spend 1% of their GDP to stop greenhouse gases rising to dangerous levels. Failure to do this would lead to damage costing much more, the report warned – at least 5% and perhaps more than 20% of global GDP".
Eventually, it is time for governments to forge with the private sectors to produce a sustainable economy. After this pandemic is over, the businesses, the industry, and individuals would plead to governments for state support. The governments should have an agenda of a sustainable economy while pouring money into the economy as aid packages. Governments should use this opportunity and must take a long view to utilize the stimulus packages. To an extent, the impact of COVID-19 on the environment is the functions of a kind of fiscal stimulus will be adopted in post-pandemic. Ideally, we should avoid a post-2008-09 financial crisis when fiscal measures of China government boosted the emissions by 6% (World Bank,2020). Rather, a more successful model of South Korea should be borrowed where stimulus package of 2008 included investment in natural conversation, energy efficiency, renewable energies, and sustainable transportations.
The COVID-19 virus is a global issue that requires a global response asall states are sharing data, experiences, equipment, and resources to deal with this pandemic. This same spirit of international collaboration is needed to produce the viable solution of the environmental issues. An inclusive global programme collaborated by rich and poor nations that ensures sustainable production can ensure low-emissions economies across the globe. The post-pandemic economies should be navigated in a way that protects people and planet and avoids any ecological destruction that leads to viral diseases. This pandemic can be taken as a mandate to build a new world from its broken parts.