A higher standard: Global tools for the empowerment of women & girls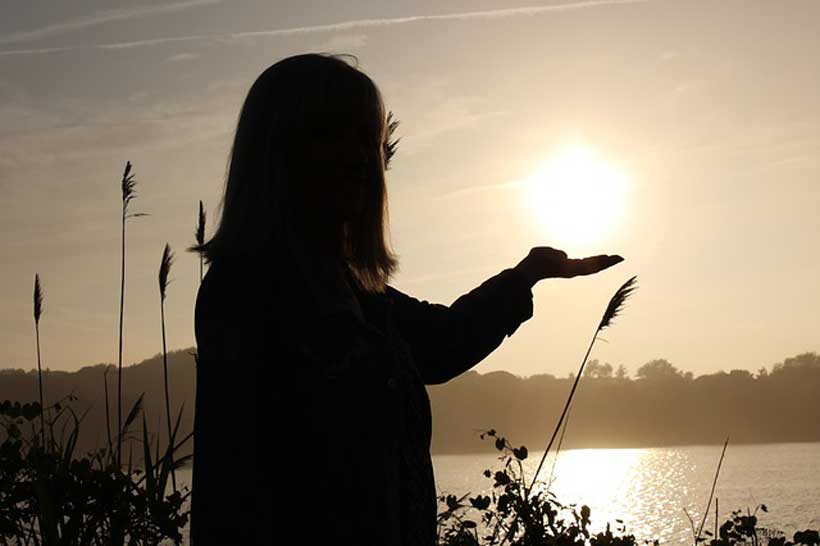 We live in a world designed by men, for men. Women are widely under-represented in the committees that develop standards that lay out the specifications for products that we consume every day, for personal protective equipment and for the infrastructure on which economies depend upon. Additionally, standard setters do not sufficiently understand the underlying bias in the data they use as reference.
Tackling these complex issues requires institutional cooperation. Building on UNECE expertise on standardization and on UN/WOMEN's leading role for gender equality, the two agencies convened an online event on 19 March 2020. The UN agencies agreed on working jointly to address this critical gender gap, promoting the adoption of gender responsive standards and technical regulations as powerful tools to attain SDG 5 (Achieve gender equality and empower all women and girls).
"It is important to bring practical solutions, to create standards that form gender accountable governance systems, policies and laws that include and work for everyone" said Alia El-Yassir, UN Women's Regional Director for Europe and Central Asia.
Featuring representatives of key players from the field of international standards, the virtual meeting highlighted good practice and examples of authorities, which have embraced standards as instruments for the achievement of sustainable development. The International Telecommunications Union (ITU), the British Standards Institution (BSI) and DIN, the German Institute for Standardization, shared their success stories and communicated the importance of gender equity in standards.
As Justin Wilkes, Executive Director of the European Environmental Citizens' Organization for Standardization (ECOS), said, "gender balance in standardisation is crucial to make standards more inclusive. The standardisation system must have balanced representation and reflect the society that it seeks to serve".
The event also brought together signatories to UNECE's Declaration on Gender Responsive Standards and Standards Development, which supports gender-balanced and inclusive standards and standards development processes.
The UNECE Declaration has now 65 signatories including international standards bodies (such as ISO, ITU, IEC, ASTM International), regional standards bodies (including African Organization for Standardization (ARSO), the European Committee for Standardization (CEN) & European Committee for Electrotechnical Standardization (CENELEC) and the Standards and Metrology Institute for the Islamic Countries (SMIIC)), and national standards bodies from all world regions (including Brazil, India, Thailand, Canada, UK, Germany, Bolivia, South Africa, Senegal). The number of signatories has continued to increase with 15 organizations joining just in the first three months of 2020.
By signing the UNECE Declaration, standards bodies pledge to create and implement gender action plans.
"Standards are developed for and by a large number of diverse stakeholders. As such, they are not only "shared solutions" but also mechanisms of accountability and assurance for transformative" change", said Olga Algayerova, Executive Secretary of UNECE.
The United Nations "Decade of Action", launched in January 2020, calls for the acceleration of sustainable solutions to meet the world's foremost challenges. When used effectively, standards can be 'shared solutions' to such global challenges, and present policymakers with mechanisms of accountability and assurance for transformative change.
The online meeting was held as part of the 2020 Regional Forum on Sustainable Development for the UNECE Region.
Commission opens infringements against Cyprus and Malta for "selling" EU citizenship
Today, the European Commission is launching infringement procedures against Cyprus and Malta by issuing letters of formal notice regarding their investor citizenship schemes also referred to as "golden passport" schemes.
The Commission considers that the granting by these Member States of their nationality – and thereby EU citizenship – in exchange for a pre-determined payment or investment and without a genuine link with the Member States concerned, is not compatible with the principle of sincere cooperation enshrined in Article 4(3) of the Treaty on European Union. This also undermines the integrity of the status of EU citizenship provided for in Article 20 of the Treaty on the Functioning of the European Union.
Due to the nature of EU citizenship, such schemes have implications for the Union as a whole. When a Member State awards nationality, the person concerned automatically becomes an EU citizen and enjoys all rights linked to this status, such as the right to move, reside and work freely within the EU, or the right to vote in municipal elections as well as elections to the European Parliament. As a consequence, the effects of investor citizenship schemes are neither limited to the Member States operating them, nor are they neutral with regard to other Member States and the EU as a whole.
The Commission considers that the granting of EU citizenship for pre-determined payments or investments without any genuine link with the Member States concerned, undermines the essence of EU citizenship.
Next steps
The Cypriot and Maltese governments have two months to reply to the letters of formal notice. If the replies are not satisfactory, the Commission may issue a Reasoned Opinion in this matter.
Background
Investor citizenship schemes allow a person to acquire a new nationality based on payment or investment alone. These schemes are different to investor residence schemes (or "golden visas"), which allow third-country nationals, subject to certain conditions, to obtain a residence permit to live in an EU country.
The conditions for obtaining and forfeiting national citizenship are regulated by the national law of each Member State, subject to due respect for EU law. As nationality of a Member State is the only precondition for EU citizenship and access to rights conferred by the Treaties, the Commission has been closely monitoring investor schemes granting the nationality of Member States.
The Commission has frequently raised its serious concerns about investor citizenship schemes and certain risks that are inherent in such schemes. As mentioned in the Commission's report of January 2019, those risks relate in particular to security, money laundering, tax evasion and corruption and the Commission has been monitoring wider issues of compliance with EU law raised by investor citizenship and residence schemes. In April 2020, the Commission wrote to the Member States concerned setting out its concerns and asking for further information about the schemes.
In a resolution adopted on 10 July 2020, the European Parliament reiterated its earlier calls on Member States to phase out all existing citizenship by investment (CBI) or residency by investment (RBI) schemes as soon as possible. As stated by President von der Leyen in the State of the Union Address of 16 September 2020, European values are not for sale.
The Commission is also writing again to Bulgaria to highlight its concerns regarding an investor citizenship scheme operated by that Member State and requesting further details. The Bulgarian government has one month to reply to the letter requesting further information, following which the Commission will decide on the next steps.
The beginner's guide to backup program files like an expert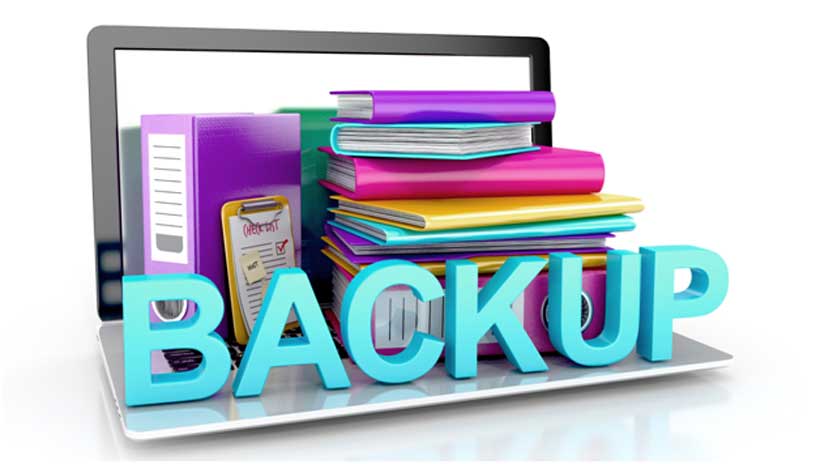 The invention of the internet was a revolution for the computer industry. It caused an exponential increase in the sales of desktops and laptops. With technological advancements, the laptops are being upgraded within two to three years as well. Thus, there will be a time when you will have to upgrade your laptop. Backing up your important files and documents will be needed for a smooth transition from one PC to another. Moreover, there are other risks like hardware failure, hacks, etc. due to which you can lose your precious data also. So, if you are not taking backup periodically, there is a high risk of data loss.
The data backup process takes some effort. But thanks to new software and hardware services, it has become easier than ever. In this article, we will take you through the details of the data backup process.
Types of PC Backup
Backing up of data can be as simple as creating duplicates of your important files or creating a full disk image. There are a lot of tools available at your disposal that you can choose from either of these methods for backing up your files. The factors that you must consider while picking up a data backup option are redundancy, security, and accessibility. Thus, review these parameters before zeroing-in on a specific backup method. Let's have a look at all the options available to you:
Backing Up data on an external storage device
One of the simplest ways backing up data is by copying it to an external storage device. Devices like USB, an SD card, or an external hard disk can be used for this activity. If your device has USB 3.0, then the file transfer will be faster. Ensure that you have enough space to transfer all the relevant files on the external device that you have chosen. Once you have the device with you, connect it with your PC, and copy all the relevant files.
The data transfer by this process can be time-consuming. Moreover, you will have to manually select all the files and documents that you want to backup. Thus, there are chances of data loss if you aren't cautious while selecting the files. Files like emails, system settings, program settings, etc. cannot be copied in this process. Thus, this process of data backup isn't recommended.
Cloning a full disc image
Your entire PC's data can be backed up by creating a full disc image. You would need a secondary storage device like a USB drive, memory card, an external hard disk, or a cloud-based service. Taking backup on your device's hard disc is not recommended because if it fails, the entire data is lost. Follow the below steps for backing up the image:
In the 'Start Menu' on your device click on 'Settings'.
Click on the 'Update & Security' button.
You will see a 'Backup' option which will let you create a full system image to back up your entire system files.
Pick the location where you want to back up the data and hit the 'Go' icon.
The data backup process is automatic and will take around an hour to complete.
System backup with software
Using data backup software is a great way to automate the data backup process. Software like Zinstall Backup helps you in backing up all your files, programs, and software without any data loss. Follow the below steps for backing up data:
Connect your system to an external USB device or an external hard disk or a cloud storage service.
Download and install Zinstall Backup software.
Run the software once installed. It will automatically detect available backup locations.
Click the "Settings" button to select the backup location you want to store your data in.
Click the on button on the left, and Zinstall Backup will start working.
All the files, programs, and software will be backed up to your storage device within an hour. The process is executed automatically and there are no chances of data loss. You can also set a periodic backup option. In this case, only the changed files and documents are backed up which reduces the number of reads and writes the data backup requires.
System failure or hacking attacks can happen anytime. Thus, it is important to keep a backup of your important files and documents. We hope the above article can get you started with the data backup process.
5 Steps How to Build an International Brand
As you might find yourself succeed in doing business in your country, you will likely start thinking about going further in this direction. Yet, what can go after the initial success then? The answer is quite simple and that would be the international success. As you manage to pull a great revenue in your country, you can do just the same in another one. That's exactly what many other entrepreneurs like you have been thinking about within the past few years. Internationalization does open a lot of other opportunities aside from the potentially boosted revenue. But what is the most effective way to expand internationally and how can you do that? Let's find out!
Essentials of Getting Global
With our extremely fast-changing and interconnected world, doing business internationally is a relatively safe venture with a potentially huge payoff. One of the best ways to start doing international business is to establish your presence in another country. And the best way to do that is to take smaller steps, such as launching your brand. Branding, in turn, largely consists of marketing and other communications with your customers. Thinking about the international expansion this way largely simplifies the whole deal as there is a couple of proven tricks that tend to work in nearly every situation. Here are some of them.
Studying your brand. You might say something like "what? Why would I need to study what I have created myself?" Yes, that does sound absurd, yet, the point here is that no matter how well you know your brand, your customers look at it from a totally different perspective, which turns the perception of your brand upside down. You must, hence, to study your brand thoroughly not as its creator and owner but as a customer who's going to follow it and buy the related products. This will make your job of appealing to the foreign audiences much easier as all you'll have to do is to transform (or not) your brand to make it attractive in your target country.
Studying the new audience. This is the second basic ingredient of a successful branding and marketing campaign. Obviously, you must know your audience before you go. By doing so, you will find out what people you plan to sell your products to like and what they need. Learn the consumer trends of your target country, the buying power of people there, and how people are influenced by various means of media communication. Combined with the knowledge of your brand, you'll be able to move further to the next step, which is (possible) brand transformation.
Changing your brand coherently. After you learned how your brand is perceived by your already established audience, as well as your potential audience in the new country, you might want to adapt your brand to new customers. You might not change it at all, or you might want to make a complete rebranding. The main point is that don't try to sell fish of what you're selling is meat. If originally your brand is about fast food, it won't sell as healthy food in another country as people will likely get confused and choose to simply pass your brand by.
Learn about localization and apply it. While a mere translation might be enough for the formal parts of your brand, such as the documents and licenses, it will certainly not be enough for the marketing campaign and branding. Essentially, you can transform your brand any way you like, but you must certainly address the best translation services with experts in localization. This way, you'll be able to adapt your brand to the cultural norms and perception of your audience exactly as it's needed to be appealing.
Partner with local professionals to present your brand. Those might be the marketing specialist or the local celebrities that agree to advertise your brand. In any case, there must be local internal support for your brand. As you work with people in their native country, they'll be able to help you make your marketing campaign and branding as efficient as it can be.
Be Patient, Move Slowly
The most important thing you must understand that despite the world turning fast and changing rapidly, quick results of your international branding are very unlikely. The studying phase might take quite a lot of time and that only takes two out of five steps. Yet, however challenging it might be, it's also rewarding as time is money and as you invest enough time, you'll get a return as a similar amount of revenue. So, make sure to take baby steps and brand thoroughly, no matter how slow it might seem in the short run.