Pakistan's appeal for national-debt write-off
In an interview with Associated Press, our prime minister called upon world community to write off debt burden of poor countries so as to help them cope with COVID19 epidemic (Dawn March 17, 2010).
The total debt liabilities of the country amount to Rs19, 299.2 billion (as of March 2015). Every Pakistani now owes a debt of about Rs101, 338 as compared with Rs.90, 772 in 2013, Rs80, 894 in 2012 and Rs37, 170 in early 2008.The debt-to-gross domestic product ratio stands at 66.4 percent, in which foreign debt is Rs. 6.4 trillion and domestic debt is Rs.12 trillion.
In dollar terms, Pakistan's external debt soared to 95097 USD Million in the second quarter of 2018 from 91761 USD Million in the first quarter of 2018.That's an all-time high, and well above the average of 54065.23 USD Million for the period 2002-2018. Pakistan recorded a Current Account deficit of 8.20% of its Gross Domestic Product in 2018. That's an all-time high and well above the -2.60% average for the period 1980-2018.
Pakistan's debt burden has a political tinge. For joining anti-Soviet-Union alliances (South-East Asian Treaty Organisation and Central Treaty Organisation), the USA rewarded Pakistan by showering grants on Pakistan. The grants evaporated into streams of low-interest loan which ballooned as Pakistan complied with forced devaluations or adopted floating exchange rate.
Soon, the donors forgot Pakistan's contribution to break-up of the `Soviet Union'. They used coalition support funds and our debt-servicing liability as `do more' mantra levers.
Successive Pakistan governments treated loans as freebies. They never abided by revised Fiscal Responsibility and Debt Limitation Act. Nor did our State Bank warn them about the dangerous situation.
No formal application for write-off: What a pity! Whenever International Monetary Fund's delegations visit, Pakistan's representatives keep mum about politically-motivated odious nature of our debt burden. They lack nerve to tell them point-blank Pakistan's non-liability to service politically-stringed debts. They government's dilemma in Pakistan is that defence and anti-terrorism outlays plus debt-service charges leave little in national kitty for welfare. Solution lies in debt forgiveness by donors (James K. Boyce and Madakene O'Donnell (eds.), Peace and the Public Purse.2008. New Delhi. Viva Books, p. 251).
Benefits of Write-Off: Debt forgiveness (or relief) helps stabilise weak democracies, though corrupt, despotic and incompetent. Research shows that debt relief promotes economic growth and boosts foreign investment. Sachs (1989) inferred that debt service costs discourage domestic and foreign investment. Kanbur (2000), also, concluded that debt is a drag on private investment.
In fact, economists have questioned justification of paying debts given to prop up a client regime congenial to a `master' country. They hold that a nation is not obliged to pay such `odious debts' (a personal liability) showered upon a praetorian individual (p. 252 ibid.). Legally also, any liability financial or quasi-nonfinancial, contracted under duress, is null and void.
Apparently, all Pakistani debts are odious as they were thrust upon praetorian regimes to bring them within anti-Communist (SEATO, SEATO) or anti-`terrorist' fold. To avoid embarrassing unilateral refusal of a country to repay odious debts, UN should declare which portion of debts is `odious' (Jayachandaran and Kremer, 2004). Alternatively, the USA should itself write off our `bad' debts.
Sovereignty compromised: People barter away some of their naturally-derived freedom with sovereign ruler to get security and welfare (Thomas Hobbes, John Locke et. al.). When a despot fails to deliver the goods, the contract stands broken, and the people have a right to overthrow him. Thomas Jefferson (North American colonies) enshrined this social contract in the 1776 Declaration of Independence: ` when a long train of Abuses and usurpations pursuing invariably the same Object evinces a Design to reduce them under absolute Despotism it is their Right, it is their Duty to throw off such Government and to provide new Guards for their Security'.
But, Pakistani people are too passive to overthrow their despotic unpopular governments.
The successive governments did nothing by way of welfare for the people. They could not even evolve a universal healthcare system akin to Thailand's (2002).
The government's dilemma in Pakistan is that defence and anti-terrorism outlays (26 per cent) plus debt-service charges leave little in national kitty for welfare.
A discussion was held at a seminar jointly organised by the Institute for Social and Economic Justice (ISEJ) and the Islamic Relief Pakistan under the campaign 'Breaking the Chains of Debt', at Forman Christian College. The crux of discussion was 47 per cent of whatever the government generates in revenue goes to pay off debt against 44 per cent in the previous year. Ideally, this ratio should be less than 30% to allocate more resources to social and poverty-related expenditures.
Speaking on the occasion, ISEJ Executive Director Abdul Khaliq said the debt situation was alarming and the government must review its reckless borrowing behaviour. We must demand an audit of the public debt," he said. "All new loan contracts should be subjected to a debate in parliament and its approval."
The government must stop reckless international borrowing and minimise reliance on foreign debt in the future and take measures to get the illegitimate loans cancelled, he said.
Khaliq emphasised the need for synergising efforts for a debt-free Pakistan and making the people of Pakistan the real drivers of the economy.
Three time prime minister Nawaz Sharif during his election campaign made tall claims that on assuming power he will get rid of the 'cancer of debts' and promised to break the 'begging bowl', however, there is little evidence of measures towards freedom from debt, said political economist Dr Qais Aslam.
The present Pakistan Tehrik-e-Insaf government proved no different from its predecessors and started knocking on the doors of international lenders even more vigorously, he added.
In a country where 60% of the population lives below the poverty line and 58% faces food insecurity, this additional burden means more miseries for the generations to come.
Speakers further said the impact of mounting debt burden on the people is horrific. Fiscal space for social spending has drastically squeezed. Pakistan spends just 2 to 2.6% of its Gross Domestic Product on education and health respectively, making it the lowest in South Asia.
International Monetary Fund's assessment (Express TribuneMarch 16, 2018):
In its post-programme monitoring report, the IMF assessed risks to Pakistan's economic outlook had increased. Despite changing goalposts twice, Pakistan's public debt remained higher than the limit prescribed in the revised Fiscal Responsibility and Debt Limitation Act.
The policy of building foreign currency reserves through expensive loans and ignoring the export performance haunted the policymakers.
The IMF said the elevated current account deficit and rising external debt servicing, in part driven by China-Pakistan Economic Corridor (CPEC)-related outflows, were expected to lead to higher external financing needs.
External financing would surge to around $27 billion by the end of fiscal year 2018-19 (FY19) and would go up to $45 billion by FY23.
At that time, Pakistan's external financing needs will be equal to 10% of the national output, which is a dangerous level. "Risks to public debt sustainability have increased since the completion of the EFF (Extended Fund Facility) programme. Public and publicly-guaranteed debt is expected to remain elevated at 68% of GDP by FY23." Gross fiscal financing needs will likely exceed 30% of GDP from 2018-19 onwards, in part reflecting increased debt service obligations.
However, the more alarming part is the growing challenges to arranging foreign loans. It said Pakistan had so far remained successful in contracting external borrowing that softened the impact of rising external imbalances on foreign exchange reserves.
The IMF's projections showed a bleak path for the next five years. Public and publicly-guaranteed debt is projected to remain close to 70% of GDP by 2023 under the baseline scenario.
In the absence of strong consolidation measures, the fiscal deficit is expected to remain close to 6% of GDP in the medium term, resulting in elevated debt levels.
Adverse shocks, notably to economic growth and the primary balance, could lead to public debt ratios rising well above 70%, said the IMF.
Contingent liabilities from restructuring of loss-making public sector enterprises represent additional fiscal risks. High gross financing needs may also pose potential rollover risks.
The IMF said high levels of public debt and gross financing needs presented significant fiscal risks and needed to be addressed in a timely fashion through fiscal tightening to improve debt sustainability.
Financial sovereignty threatened: Some people question is Pakistan really a sovereign state? The question is based on premise that government has ceded control of the economy to foreign entities. Both the finance minister and the governor of the State Bank of Pakistan are career officers of respectively the World Bank and the International Monetary Fund. Is the primary loyalty of these officers to their Washington-based institutions or to their country of origin? And, should we be outsourcing existential financial decisions to people with possibly divided loyalty?
IMF's changed role: The IMF and the World Bank are products of the Bretton Woods conference of 1944. Both organizations made good sense in the tattered world economy of the post-War period. The World Bank set about financing the rebuilding of Europe; while the primary purpose of the IMF was to promote international trade, which had collapsed during the war. The IMF's role was to assist member nations to maintain stable exchange rates by providing short-term credit to support their currencies.
However, the `dinosaurs' changed their roles. Over time fixed exchange rates gave way to floating rates, multiplying debt burden of recipients manifold. Markets replaced governments as the primary arbiters of the value of national currencies.
The arrangement works as follows: A poor country, due generally to mismanagement and corruption, finds itself in dire need of hard currency. Commercial lenders are unwilling to commit their funds without adequate safeguards. Enter the IMF. It offers to lend some of its own money, provided that the host government agrees to a set of economic 'reforms'. These understandably seek to enhance the borrower's ability to repay the money loaned. When a deal is struck, the IMF disburses its own funds. At the same time commercial lenders, now reassured that the borrower can repay, step in with additional funds.
Typically, the IMF's own funds constitute only a small proportion of the borrower's total debt. Commercial lenders provide the rest. Yet the IMF's participation is crucial. If it does not 'certify' a country by its participation then that country effectively gets cut off from all other sources of credit.
The question which recipients need to brood over is: Does the IMF serve their national interests? The IMF has a single overriding objective. This is to enhance the borrower's ability to service its debts. It does not care a fig for recipients' policies about poverty alleviation, price stability, employment, universal access to health care and education, and affordable rates for basic services.
Hypothetical example of debt black hole: Our external debt is $100 billion. Let's assume that the average applicable yearly interest rate is five percent and that we decide to pay it back in equal annual installments over a period of 20 years. We would need to pay annual installments of $8 billion per year for a total payback over the 20 year period of $160 billion. Of which $60 billion would be interest and the balance repayment of principal.
We run a trade deficit of $20 billion a year. If we had a trade surplus we could theoretically have had the ability to pay back some of our debt. But, with shattered industry, teetered infrastructure, and COVID19 hangover, we can't. So the only way to find the $8 billion per year to pay back our existing loans is to take new loans. We thus fall in the financial equivalent of a black hole.
Light at end of the `Hole': While light cannot escape a black hole, we can extricate ourselves from this crisis. Pakistan needs to make the most of its strategic advantages. If we did not get out loans written off as quid pro quo for Soviet collapse in Afghanistan, we should better negotiate US exit now. We should have an answer if the US asks, by way of quid pro quo, for putting permissive action links on our nuclear bombs. If Pakistanis to be denuclearized than its binary India too should be.
Pakistan government should take prime minister lead further. It should hold negotiations with lenders that are commercial banks and the international finance agencies. We should aim at repudiation of about 50 percent of debt. This should be in addition to interest rate waivers, revisions and extended terms.
Simultaneously, Pakistan should dust off burden of debt models in textbooks. Debts should be so utilised as to be able to pay off interest and principal over agreed time span.
Bad debts: Pakistani debts qualify for write-off as bad debts. Why should poor Pakistanis, lacking basic needs, pay them?
World Bank President David Malpass (Express Tribune February 12, 2020) portrayed a bleak situation of loaning policies worldwide. Like a pot calling kettle black, he chided other development banks for lending too quickly to heavily indebted countries, saying some were helping worsen already-challenging debt situations. Addressing a World Bank-International Monetary Fund (IMF) debt forum, he said Asian Development Bank, the African Development Bank and the European Bank for Reconstruction and Development were contributing to debt problems.
He said the ADB was "pushing billions of dollars" into a fiscally challenging situation in Pakistan. African Development Bank was doing the same in Nigeria and South
Africa. Pakistan was unlikely to meet debt reduction targets. The Manila-based development lender in December approved $1.3 billion in loans for Pakistan, including $1 billion for immediate budget support to shore up the countries
Public finances and $300 million to help reform the country's energy sector.
The loans came as the country is struggling with billions of dollars in debt to China
from the Belt and Road infrastructure projects, which pushed Pakistan to turn to the IMF for a $6-billion loan programme in 2019.
Malpass said there needed to be more coordination among international financial institutions to coordinate lending and maintain high standards of transparency. "And so we have a very real problem of the IFIs themselves adding to the debt burden and there's pressure then I think on the IMF to sort through it and look at the best interest for the country," he stated.
Inference: If Pakistan wants to get its loans written off, it should do more than indulge in rhetoric. `Negotiation' is a subject taught in all universities as a business course. Pakistan should learn to argue its case and decipher donors' BATNA (best alternative to negotiated agreement
Conversion of Local Business into E-Business by Effective Use of Social Media
The spread of coronavirus (Covid-19) has affected almost all areas of life. The whole world is facing a crisis because of this pandemic issue. A lot of people have lost their jobs and many are struggling to survive in this situation. All businesses whether working at a large scale or a small scale are facing problems due to the unavailability to resources to operate businesses successfully. The developed countries are somehow managing this situation because of the successful implementation of online businesses from a long-time period. So, for those countries both customers and businesses are relatively ok with the situation by not going in the markets to buy things and place orders online and get it delivered at the doorsteps easily.
Whereas many developing countries like Pakistan have certain barriers in the full acceptance of e-business offered by the local and international companies. As per many studies on this topic, there are a lot of factors that pose hindrances in full acceptance of e-commerce in Pakistan. However, there is one thing worth mentioning that these hindering factors are related to all stakeholders. A few of those factors include insufficient technological resources, Government Policies, legal issues, social acceptability of the online shopping trend because of trust issue between companies and customers whether in terms of provided customer information at online shopping platforms, payment security, or the difference in shown and finally delivered product at customers doorstep, etc. But there has been seen a change in this trend in a couple of years with the development of the telecommunication industry. As most of the people now days have internet access at their places and are following social trends all around the world. So, the trend on online shopping from official brand stores' websites has developed rapidly due to the trust of customers in brands' shown and delivered products on their official online websites. But as far as local businesses and third party online shopping websites are concerned they are still a certain group of people consider taking a chance to shop online.
In the pandemic situation, as all the markets were closed due to the lockdown in the country, everyone was worried about the situation whether a businessman or a customer. In this crucial time of survival, there has developed a new trend of conversion of local businesses into e-businesses by using social media effectively. Here are those businesses are under discussion who are owned by the people who are not mostly educated enough to know the value of effective use of social media or those people who even being educated at a certain level didn't think before that they can utilize social media for their businesses to operate when everything was closed. Talking about the customers who were conscious about all the factors of trust and all before were just considering one thing and that was the availability of their desired products at their doorstep in their required time frame. Somehow, like big brands and businesses, many small businesses managed it quite well and provided online shopping facilities to the customers.
In the period of locked down, these small local businesses used social media i.e. Facebook, Instagram, what's app, LinkedIn, etc. to display their products online offering discounted prices and free home delivery. This step not only provided them the opportunity to earn money in the time of crisis but also put the foundation of new trends in online shopping i.e. the acceptability of online shopping in the society even in the smaller and backward areas of Pakistan. We hope that this conversion of local businesses into e-businesses will continue to flourish successfully in the future and the acceptability of online shopping in Pakistan will grow over time. Here, in the end, one thing that matters is that all the stakeholders should play their effective role in this growth especially the Government should make policies to support the effective implementation of online business trends in Pakistan.
Impact of COVID-19 On Somalia's Economy: Will the virus be a springboard to severe crisis?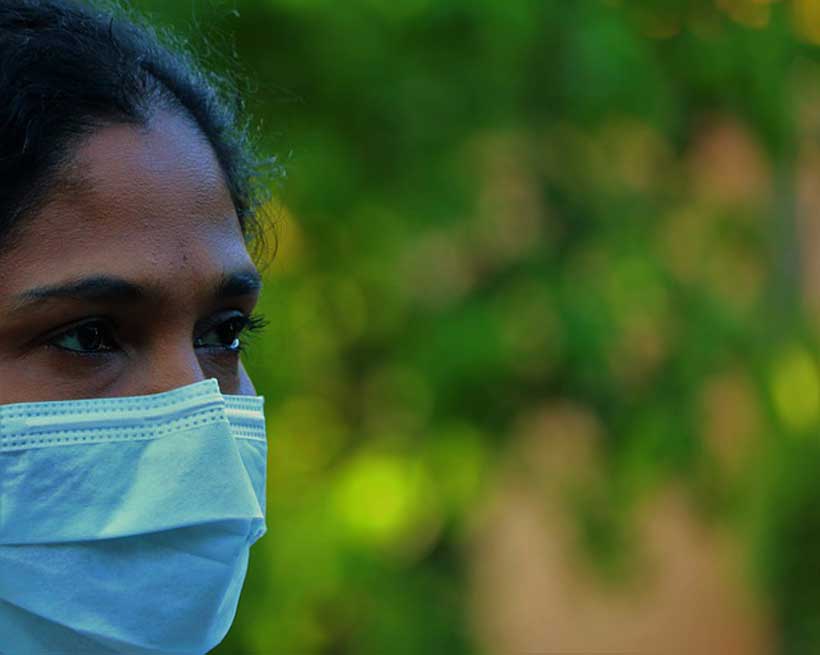 The COVID-19 pandemic imposed unprecedented challenges to global health systems and economies and transferred to Somalia one of the poorest and susceptible to crisis economies of the world. The economy of Somalia was already severing due to structural deficiencies and lack of unity. The federal-level economic institution such as the ministry of finance, ministry of trade, and central bank are mainly residing in Moqdisho and have no capacity to extend their services to other regions. The central bank is not yet ready to function properly. It does not have the capacity to innovate suitable economic policies to stabilize the country's currency value, prevent hyperinflation, and keep unemployment lower. In addition, the nation's taxation procedures and revenue collection policies are not unitary. The regional states have autonomous economic and political institutions with different taxation and revenue maximation policies. In terms of employment, the state employs to a small fraction of the nation's labor force compared to the private sector. Therefore, considering all these facts one may conclude state plays a negligible role in the economic activities of the country.
The nation's economy has been massively relying on foreign aid, remittance revenues, and import. The budget of the federal government and running costs are mainly financed through budget supports and other forms of assistance from donors. Almost every Somali household receives income from her overseas family member, especially Europe and the USA. Hence, remittance revenue is the lifeblood of the Somali household's economy. On the other hand, Somalia is one of the countries with the largest trade deficit in the world, imports extremely surpass over exports. Since the livestock industry, the nation's export backbone has been blemished by continual export bans from Saudi Arabia, the nation ended up an entirely import-dependent economy.
The foreign aid, remittance revenues, and import are not reliable sectors because they are prone to global shocks such as political clashes, trade wars, and pandemics. For instance, COVID-19 pandemic adversely affected Somali remittance firms. The Somali remittance firms source funds from western countries where COVID-19 is massively damaged both human and economic. These countries have been executing a complete lockdown to fight against and attenuate the spread of the virus among the community. The business, schools, universities, and public transportations were completely closed. So, this instigated Somali immigrants in Canada, the USA, and EU countries to lose their jobs and not able to send money back home. Remarkably, Somali immigrants in Europe and the USA are one of the highest deadly effected diasporas by COVID-19.
The World Bank estimates show that Somalia receives nearly US$1.4 billion remittance annually which contribute 23% of the nation's GDP. Although Somali remittance firms in western countries have been victimized by money laundering and terrorism involvement allegations, however, still remain dominant in the nation's basic financial service and recently annexed to banking and real estate. The lockdowns in western countries due to COVID-19 have reduced the smooth follow of remittance funds and this may have a deleterious effect on household's livelihood, families may not able to pay utility expenses. The reduction of remittance funds means people will have no cash to buy things and small business which employ a significant share of the nation's formal and informal workers will face critical financial crisis.
Most affected areas
It is very difficult to capture the impact of COVID-19 on economy like Somalia where financial data is hardly available in public. However, the World Bank expressed concern that the pandemic may reverse decades of economic progress and poverty alleviation in the world's poorest regions like Sub-Saharan African countries. World Bank recently estimates projects that the Sub-Sahara region could lose around $79 billion in output in 2020. In fact, Somalia will be one of the highly affected states in the region. Somalia could not impose a complete lockdown strategy, but schools, universities, local and international flights have been closed. The Khat or Qat (stimulant and flowering plant native to East African and Arabian Peninsula) import was temporarily banned.
The education sector of Somalia which is 95% private has been extremely devastated by Corona Virus (Covid-19). The primary, intermediate, and secondary school teachers have lost their salaries since tuition fees are paid monthly. The Madarasa (Koranic School) teachers also have lost their jobs and the lives of their families are endangered to die for hunger and underfeeding. There are no safety packages, food, and cash distribution to ameliorate the deteriorating economic situation of Somali teachers.
The Federal government of Somalia has banned the import of Khat in a bid to reduce the spread of Corona Virus across borders with neighboring countries, this sends a paroxysm of anger and frustration to thousands Khat traders, and street based Khat small business. The Khat is a paradoxical business, on one hand, it employs a significant share of the nation's informal workers, and it is the only source of income for many destitute and vulnerable families like internally displaced families, and widowed women with children. It is also the mainstay of the government's source of tax revenue. On the other hand, anti-Khat campaigners argue that Khat drains the economy and destroys the family. In fact, the ban of Khat import policy immediately impoverished thousands of families whose livelihood depends on directly or indirectly to Khat business. The government has not yet come up with any initiative to refurbish the lives of these hopeless families and workers.
The health impact of COVID-19 on Somalia is not as nasty as predicted and expected. Somalia has confirmed only 2944 cases and 90 death cases so far, although the testing rate is very limited and some of the fatuous test result cases were reported in the media. However, a country like Somalia where social protection programs, unemployment insurance benefits, and other welfare schemes are not even in the dictionary of the society deep economic downtown is imminent and unavoidable amid COVID-19 pandemic. As long as the 23% of the GDP of the country is remittance revenues from the west so any possibility of second wave pandemic that can outburst and prolong lockdown in western countries will have a catastrophic short- and long-term impact on Somali Economy.
China is the Africa's main trade partner, especially Somalia's business community extremely depend on Chinese markets. The full lockdown on Chinese economy and ban of international flights significantly reduced imports from china to Somalia. This skyrocketed the most of food and basic stuff prices. Somalia cansimply face food insecurity, if second wave of COVID-19 hits China again and Chinese officials prolong lockdown period. By the time I'm writing this opinion essay, china is struggling a new swine flu virus. This is not only bad news to Chinese economy but also to Somali economy.
Possible options for economy refurbishment
COVID-19 pandemic presenting aberrant challenge to the Somali Economy amid Somalia is expecting full debt relief from the international creditors. The debt relief program will enable the country to get developmental aid, and non-concessional loans. The government should speed up the debt relief program to get loans and developmental aid to improve the lives of citizens impoverished by the COVID-19 pandemic.
The government should consult with individual donors and international financial institutions to design the kind of foreign assistance Somalia needs for economic recovery in the post-COVID-19 pandemic era. The government should allocate a significant amount of foreign assistance it received to income generation projects for internally displaced people (IDP). The government cooperating with local business communities and international NGOs should set food distribution packages to vulnerable workers such as teachers, unskilled construction workers, widowed women with children, Kat workers, and so on.
Policymakers should direct international NGOs to implement small business development and income generation projects in villages, districts, and regions where poor and susceptible communities are inhabited.
The government in partnership with international donors and local investment banks should prepare soft loans and investment mechanisms suitable to poor farmers to promote local production efficiency. Small business development, fishing and agriculture, training and skill development, and empowering women and poor farmers oriented international and local projects will lead to favorable economic growth in the post-pandemic era.
Transformation of E-Commerce Businesses and their Future after COVID-19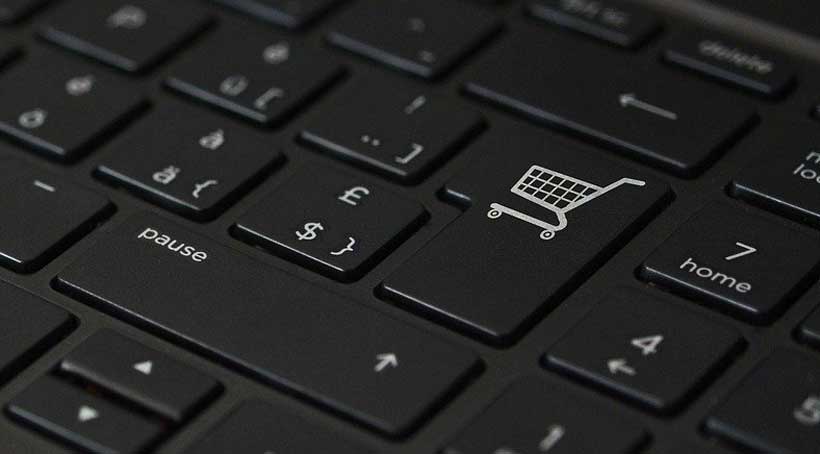 World has witnessed an unprecedented human destruction caused by Covid-19.As on 7th July 2020, the virus has taken 533,780 lives and 11,419,529 have been tested positive worldwide. It started in December 2019 when Wuhan Municipal Health Commission China reported cluster of pneumonia cases which was eventually identified as novel coronavirus. On 5th January 2020, World Health Organization (WHO) made a flagship technical publication for Global Media as well as scientific and health communities on the first ever aperture on disease outbreak of new virus. Later on WHO declared health emergency worldwide and issued public health advisory when a large number of cases were reported outside China.
Subsequently, governments across the globe started taking precautionary measures to contain the infection rate which included lockdowns, border restrictions and even economic activities were strictly restricted. People themselves started opting for social distancing to avoid potential contagion and physical proximity. On the one hand this strategy has proved as the best measure to reduce the rate of infection but on the other, due to minimal economic activities, economies of many countries have been badly affected. Barring essential businesses like food and grocery etc., every other business got effected. Thousands of traditional style businesses and companies were severely affected and lot of them even went bankrupt.
In these circumstances, E-Commerce appeared as a promising major pillar in fight againstCOVID-19 as it helped reduce the rate of infection by offering online delivery of commodities and services. Supermarkets started online delivery of groceries by providing door-to-door services to their customers, preventing risks of in-store visits and subsequently online payments obviated in-person cash transactions.
Moreover, E-Commerce helped economies in preserving jobs during crisis. Online businesses strived to maintain the basic revenue stream which helped them to get their businesses afloat through the crisis. Restaurants and famous food chains started offering online takeout services. Almost all famous brands of clothing, shoes and many others, transformed their business from traditional to online.
Many companies changed the nature of their businesses and were successful in creating new jobs as consumers shifted towards online offerings. Recently a Dubai based raw coffee supply company transformed its business from B2B to B2C due to emerging demand of consumer products.
Interestingly many new small level ventures were set up during this period. People started delivering homemade food and home grown fruits and vegetables to meet the needs at both ends and the response from their customers is most encouraging. These continued availability of consumer goods helped the governments to increase the acceptance of persistent physical social distancing measures among masses.
Lockdown orders will definitely be lifted eventually but there are thousands and millions of customers whose patterns of purchase have changed drastically for a more comfortable way of getting what you need at your doorstep. They are comfortable with the online system not only for their convenience but also for getting into any risk of catching the virus. According to a recent survey on social media, young consumers are more motivated than ever to maintain social distancing and shop online while staying at home. This trend is creating ideal market conditions and great motivation for newly entrant digital entrepreneurs.
The trend of changing customers' buying habits and behavior is an opportunity for digital entrepreneurs. Now how they react,it is the future of e-commerce that will be the deciding factor. Once the situation improves, sales of E-Commerce industry may stabilize at low growth rate than today but the changing behavior of customers is already in action to overall change the retail and commerce for years to come.