World Bank Approves US$70 Million to Support Jamaica's Fiscal Sustainability and Resilience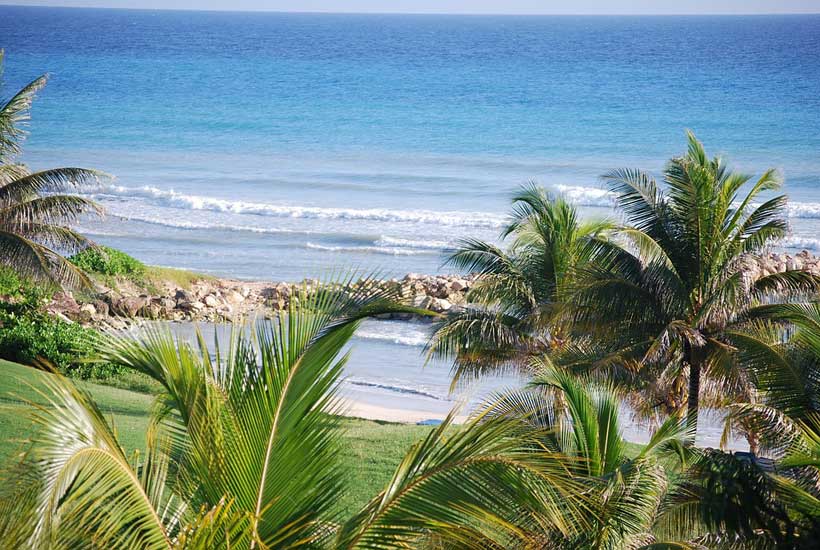 The World Bank Board of Executive Directors approved today US$70 million in budget support financing to Jamaica to support the country's reform program and efforts to strengthen and accelerate recent gains in fiscal consolidation and sustainable growth.
The First Economic Resilience Development Policy Loan (ERDPL I) aims to help Jamaica advance its economic reform agenda, while at the same time protecting the poor and vulnerable, including from natural disaster risks.
"Jamaica's authorities have shown the commitment needed to maintain macroeconomic stability and demonstrated significant progress, including major reduction in public debt," said Ozan Sevimli, World Bank Resident Representative for Jamaica. "These efforts will contribute to strengthening the country's capacity to cope with the threats of natural disasters and public health crises."
The operation is designed around three interrelated pillars to address the most important economic challenges Jamaica faces: strengthening fiscal sustainability and inclusion; enhancing fiscal and financial resilience against climate and natural disaster risks; and improving the investment climate for sustainable growth.
The first pillar helps strengthen institutional mechanisms for greater fiscal responsibility, while also increasing the effectiveness and sustainability of the social protection system within a sustainable fiscal envelope. The second pillar supports measures to ensure that resources are available in the budget to adequately cope with climate and natural disaster-related shocks. And the third pillar improves policies to reinforce the resilience of Jamaica's infrastructure to multiple types of disaster risk, including reforms to land titling and to the application approval process for development and building permits, as well as promoting the effective management and sustainable development of fisheries.
The US$70 million budget support operation is financed by the International Bank for Reconstruction and Development. The loan has a maturity of 24 years and a grace period of six years.
A fresh start on migration: Striking a new balance between responsibility and solidarity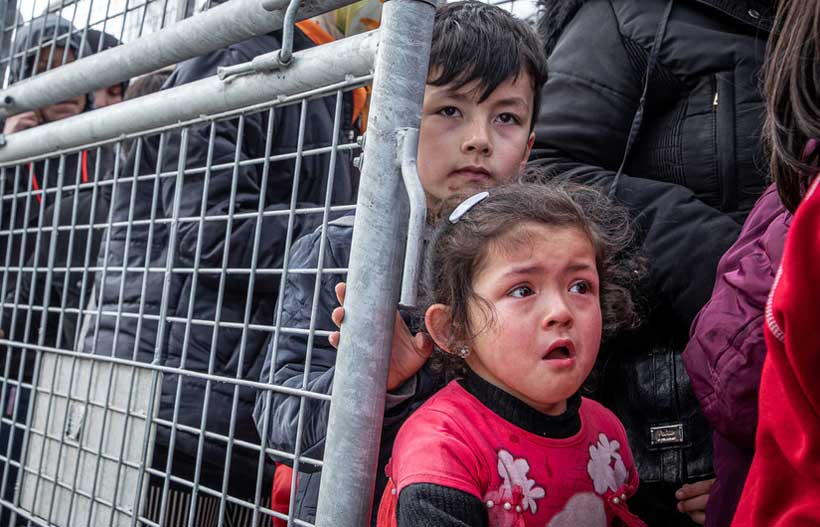 European Commission is proposing a new Pact on Migration and Asylum, covering all of the different elements needed for a comprehensive European approach to migration. It sets out improved and faster procedures throughout the asylum and migration system. And it sets in balance the principles of fair sharing of responsibility and solidarity. This is crucial for rebuilding trust between Member States and confidence in the capacity of the European Union to manage migration.
Migration is a complex issue, with many facets that need to be weighed together. The safety of people who seek international protection or a better life, the concerns of countries at the EU's external borders, which worry that migratory pressures will exceed their capacities and which need solidarity from others. Or the concerns of other EU Member States, which are concerned that, if procedures are not respected at the external borders, their own national systems for asylum, integration or return will not be able to cope in the event of large flows.
The current system no longer works. And for the past five years, the EU has not been able to fix it. The EU must overcome the current stalemate and rise up to the task. With the new Pact on Migration and Asylum, the Commission proposes common European solutions to a European challenge. The EU must move away from ad-hoc solutions and put in place a predictable and reliable migration management system.
Following extensive consultations and an honest and holistic assessment of the situation, the Commission proposes to improve the overall system. This includes looking at ways of improving cooperation with the countries of origin and transit, ensuring effective procedures, successful integration of refugees and return of those with no right to stay. No single solution on migration can satisfy all sides, on all aspects – but by working together, the EU can find a common solution.
European Commission President Ursula von der Leyen said: "We are proposing today a European solution, to rebuild trust between Member States and to restore citizens' confidence in our capacity to manage migration as a Union. The EU has already proven in other areas that it can take extraordinary steps to reconcile diverging perspectives. We have created a complex internal market, a common currency and an unprecedented recovery plan to rebuild our economies. It is now time to rise to the challenge to manage migration jointly, with the right balance between solidarity and responsibility."
Vice-President for Promoting our European Way of Life, Margaritis Schinas, said: "Moria is a stark reminder that the clock has run out on how long we can live in a house half-built. The time has come to rally around a common, European migration policy. The Pact provides the missing pieces of the puzzle for a comprehensive approach to migration. No one Member State experiences migration in the same way and the different and unique challenges faced by all deserve to be recognised, acknowledged and addressed."
Commissioner for Home Affairs, Ylva Johansson, said: "Migration has always been and always will be part of our societies. What we are proposing today will build a long-term migration policy that can translate European values into practical management. This set of proposals will mean clear, fair and faster border procedures, so that people do not have to wait in limbo. It means enhanced cooperation with third countries for fast returns, more legal pathways and strong actions to fight human smugglers. Fundamentally it protects the right to seek asylum".
Stronger trust fostered by better and more effective procedures
The first pillar of the Commission's approach to building confidence consists of more efficient and faster procedures. In particular, the Commission is proposing to introduce an integrated border procedure, which for the first time includes a pre-entry screening covering identification of all people crossing the EU's external borders without permission or having been disembarked after a search and rescue operation.
This will also entail a health and a security check, fingerprinting and registration in the Eurodac database. After the screening, individuals can be channeled to the right procedure, be it at the border for certain categories of applicants or in a normal asylum procedure. As part of this border procedure, swift decisions on asylum or return will be made, providing quick certainty for people whose cases can be examined rapidly.
At the same time, all other procedures will be improved and subject to stronger monitoring and operational support from EU agencies. The EU's digital infrastructure for migration management will be modernised to mirror and support these procedures.
Fair sharing of responsibility and solidarity
The second pillar at the core of the Pact is fair sharing of responsibility and solidarity. Member States will be bound to act responsibly and in solidarity with one another. Each Member State, without any exception, must contribute in solidarity in times of stress, to help stabilize the overall system, support Member States under pressure and ensure that the Union fulfils its humanitarian obligations.
In respect of the different situations of Member States and of fluctuating migratory pressures, the Commission proposes a system of flexible contributions from the Member States. These can range from relocation of asylum seekers from the country of first entry to taking over responsibility for returning individuals with no right to stay or various forms of operational support.
While the new system is based on cooperation and flexible forms of support starting off on a voluntary basis, more stringent contributions will be required at times of pressure on individual Member States, based on a safety net.
The solidarity mechanism will cover various situations – including disembarkation of persons following search and rescue operations, pressure, crisis situations or other specific circumstances.
A change of paradigm in cooperation with non-EU countries
The EU will seek to promote tailor-made and mutually beneficial partnerships with third countries. These will help address shared challenges such as migrant smuggling, will help develop legal pathways and will tackle the effective implementation of readmission agreements and arrangements. The EU and its Member States will act in unity using a wide range of tools to support cooperation with third countries on readmission.
A comprehensive approach
Today's package will also seek to boost a common EU system for returns, to make EU migration rules more credible. This will include a more effective legal framework, a stronger role of the European Border and Coast Guard, and a newly appointed EU Return Coordinator with a network of national representatives to ensure consistency across the EU.
It will also propose a common governance for migration with better strategic planning to ensure that EU and national policies are aligned, and enhanced monitoring of migration management on the ground to enhance mutual trust.
The management of external borders will be improved. The European Border and Coast Guard standing corps, scheduled for deployment from 1 January 2021, will provide increased support wherever needed.
A credible legal migration and integration policy will benefit European societies and economies. The Commission will launch Talent Partnerships with key non-EU countries that will match labour and skills needs in the EU. The Pact will strengthen resettlement and promote other complementary pathways, seeking to develop a European model of community or private sponsorship. The Commission will also adopt a new comprehensive Action Plan on integration and inclusion for 2021-2024.
Next steps
It is now for the European Parliament and Council to examine and adopt the full set of legislation necessary to make a truly common EU asylum and migration policy a reality. Given the urgency of local situations in several Member States, the co-legislators are invited to reach a political agreement on the core principles of the Asylum and Migration Management Regulation and to adopt the Regulation on the EU Asylum Agency as well as the Regulation on Eurodac by the end of the year. The revised Reception Conditions Directive, Qualification Regulation and recast Return Directive should also be adopted quickly, building on the progress already made since 2016.
Background
Today's proposals deliver on President von der Leyen's commitment in her Political Guidelines to present a new Pact on Migration and Asylum. The Pact is based on in-depth consultations with the European Parliament, all Member States, civil society, social partners and business, and crafts a careful balance integrating their perspectives.
Survey Reveals Extent of the Fallout from the Pandemic on MSMEs in Nepal
The COVID-19 pandemic has spurred more Nepali businesses to start using internet, social media or digital platforms to seize business opportunities, in the wake of declining traditional sales.
The finding is revealed in the COVID-19 Nepal Business Pulse Survey carried out between May 25and June 10 by the IFC and World Bank, in partnership with the government of Japan. It shows a fifth of businesses surveyed have started to use or have been using the Internet, social media, specialized apps, or digital platforms for business purposes.
The survey also reveals over half of Nepal's micro, small and medium enterprises (MSMEs) face the risk of permanently closing their operations within a month under the current conditions of COVID-19 impacts.
Based on a sample of more than 540 representatives from MSMEs across all provinces the survey also revealed over eighty percent of businesses have suffered from a slump in sales and have taken measures such as granting leave without pay or reduced the hours or wages of their employees.
"These findings highlight the severe burden micro, small and medium sized businesses are facing in Nepal due to the impacts of COVID-19," said Rolf Behrndt, IFC South Asia Manager for Advisory Services. "We know these businesses play a vital role in Nepal's economy but clearly with a drop-in demand and sales, employers have had to opt for a range of measures to cope with less revenue, prompting questions about their future viability."
Forty-five percent of the firms had granted leave of absence to employees, and 27 percent had reduced working hours. Across all sectors, sizes and locations of firms, 12 percent of female employees have been put on reduced pay.
"The COVID-19 pandemic has dealt a major blow to Nepal's economy, with enterprises of all sizes bearing the brunt with little to no revenue. Eighty-three percent of the firms reported a decline in sales compared to the same time last year," said Wendy Werner, IFC Country Manager for Nepal, Bangladesh and Bhutan. "Micro, small and medium sized businesses play a key role in helping Nepal's economy grow. I believe these findings would be useful in preparing a well-informed response to help the businesses get back on their feet."
MSMEs contribute 22 per cent to the country's Gross Domestic Product (GDP) employing about 1.75 million people. The Central Bureau of Statistics projects that the fallout from the pandemic will mean significant contractions in the expected growth rate for the sector in the fiscal year 2020 compared to years past.
"These survey results shine a stark light on the importance of ensuring that this sector not only survives the COVID-19 pandemic but also transforms in ways that improves its resilience and capacity to contribute to economic recovery. To this end, the World Bank – working closely with the government and the private sector – has prepared new projects to support micro, small and medium enterprises, including in the agriculture, tourism and financial sectors", said Faris Hadad-Zervos, the World Bank Country Director for Maldives, Nepal and Sri Lanka.
Globally, IFC has put in place a package of measures—worth a total of $8 billion—to help sustain economies and protect jobs around the globe. In Nepal, IFC has just invested $25 million in NMB Bank to support small and medium-sized enterprises (SMEs) and green projects, and there are more under discussion with other clients.
Ghana to Provide 550,000 People with Improved Water and Sanitation Services
The World Bank Board of Executive Directors today approved $125 million from the International Development Association for the Greater Accra Metropolitan Area Sanitation and Water Project (GAMA SWP). This additional financing will support the Government of the Republic of Ghana's effort to reach 550,000 people in low income urban communities of the Greater Accra Metropolitan Area (GAMA) and the Greater Kumasi Metropolitan Area (GKMA) with improved sanitation and water supply services.
"Providing equitable access to safe and improved water supply and sanitation services is essential to improve people's lives particularly in the context of the COVID-19 pandemic. Through this project, we are committed to provide better access to water and sanitation to the most vulnerable, therefore improving lives and reducing poverty," said Pierre Laporte, World Bank Country Director for Ghana, Sierra Leone and Liberia.
The additional financing to the GAMA SWP will also help strengthen the management of environmental sanitation services in the GAMA and GKMA. It will provide water, sanitation and hygiene facilities to schools and healthcare facilities and promote handwashing. Households benefiting from toilets and/or water connections will benefit from handwashing facilities and relevant handwashing training.
"By promoting the use of safe sanitation and hygiene practices, the existing project has enabled vulnerable communities combat the spread of COVID-19 pandemic. While encouraging results have been achieved so far, more work is needed to address remaining challenges and ensure sustainable universal coverage by 2030," said Yitbarek Tessema, Senior Water Supply and Sanitation Specialist at the World Bank.
The project will also improve coordination between key agencies and strengthen the capacity and performance of the Ghana Water Company Limited (GWCL) and Metropolitan and Municipal Assemblies by reducing Non-Revenue Water, improving wastewater management, addressing issues of pollution, climate-change and translating development plans into focused actions. The Government of Ghana will replicate the successful GAMA SWP approaches in Kumasi, and further expand services to targeted beneficiaries. Overall, some of the key results include providing 250,000 people with household toilets; 200,000 people with institutional sanitation facilities; and 500,000 people with improved water services.
* The World Bank's International Development Association (IDA), established in 1960, helps the world's poorest countries by providing grants and low to zero-interest loans for projects and programs that boost economic growth, reduce poverty, and improve poor people's lives. IDA is one of the largest sources of assistance for the world's 76 poorest countries, 39 of which are in Africa. Resources from IDA bring positive change to the 1.6 billion people who live in IDA countries. Since 1960, IDA has supported development work in 113 countries. Annual commitments have averaged about $21 billion over the last three years, with about 61 percent going to Africa.