World Bank Approves US$70 Million to Support Jamaica's Fiscal Sustainability and Resilience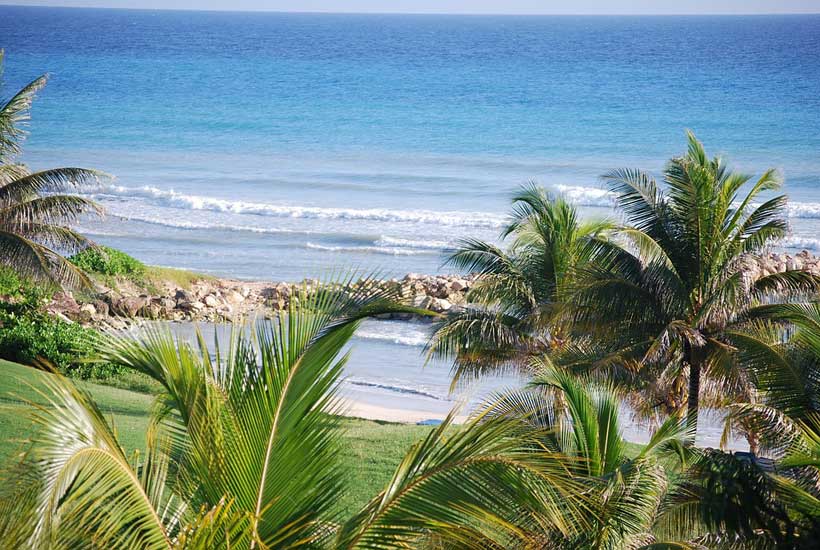 The World Bank Board of Executive Directors approved today US$70 million in budget support financing to Jamaica to support the country's reform program and efforts to strengthen and accelerate recent gains in fiscal consolidation and sustainable growth.
The First Economic Resilience Development Policy Loan (ERDPL I) aims to help Jamaica advance its economic reform agenda, while at the same time protecting the poor and vulnerable, including from natural disaster risks.
"Jamaica's authorities have shown the commitment needed to maintain macroeconomic stability and demonstrated significant progress, including major reduction in public debt," said Ozan Sevimli, World Bank Resident Representative for Jamaica. "These efforts will contribute to strengthening the country's capacity to cope with the threats of natural disasters and public health crises."
The operation is designed around three interrelated pillars to address the most important economic challenges Jamaica faces: strengthening fiscal sustainability and inclusion; enhancing fiscal and financial resilience against climate and natural disaster risks; and improving the investment climate for sustainable growth.
The first pillar helps strengthen institutional mechanisms for greater fiscal responsibility, while also increasing the effectiveness and sustainability of the social protection system within a sustainable fiscal envelope. The second pillar supports measures to ensure that resources are available in the budget to adequately cope with climate and natural disaster-related shocks. And the third pillar improves policies to reinforce the resilience of Jamaica's infrastructure to multiple types of disaster risk, including reforms to land titling and to the application approval process for development and building permits, as well as promoting the effective management and sustainable development of fisheries.
The US$70 million budget support operation is financed by the International Bank for Reconstruction and Development. The loan has a maturity of 24 years and a grace period of six years.
What is a web application and how to build it?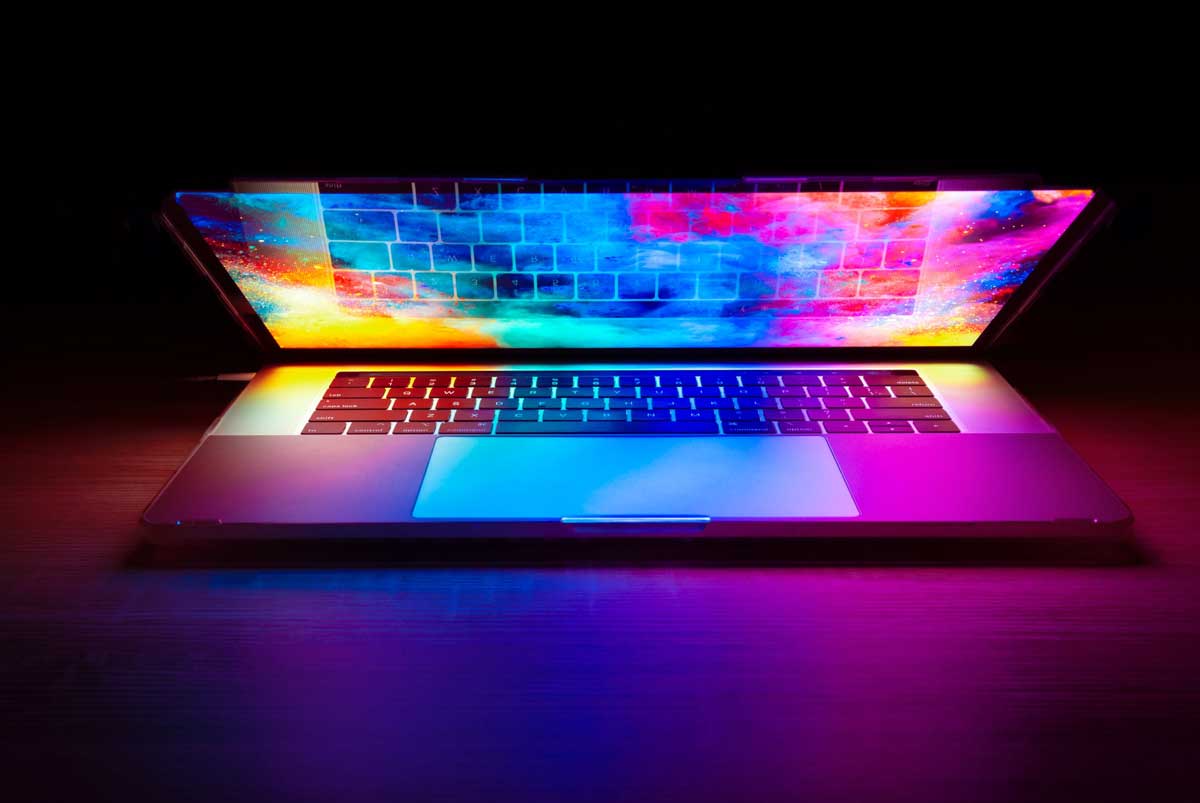 Web applications are so popular that an ordinary user does not always notice the difference between a website and a web application. These programs interact with a mobile browser and therefore are gradually replacing desktop solutions from the niche of education, media, and entertainment. Companies order web applications for businesses, e-commerce, and startups. In this article, we will discuss why you should order a web application from web development companies in Washington DC.
What is a web application?
A web application is a program with a two-tier client-server architecture. The client interacts with the user interface (UI/UX) through web browser pages. All data is stored on the server, the exchange takes place over the network using HTTP/HTTPS protocols.
The web application works as a cross-platform program regardless of the operating system in the mobile version (Android or iOS) and desktop (Mac OS, Windows, Linux). Running the program does not load the device, and only a browser on the Internet is needed to work.
When creating web applications, programmers create a complex architecture that the user interacts with after authentication. JavaScript, HTML5, and CSS programming technologies are used, as well as frameworks or code written manually.
Types of web applications
The appearance of a web application depends on the distribution of logic between the client and the server. The program is created for specific business tasks. For example, Infoshell is ordered to develop the following types of web services:
Portal Web App (portals of increased complexity).
Multifunctional project for effective optimization of business processes.
Tasks:
improve the quality of customer service;
improve the performance of employees;
improve communication between departments of the company;
ensure the mobility of employees;
make it easier to work with documents;
give the opportunity to hold PR events of any complexity.
Custom-designed systems.
CRM is a powerful tool for automating work with customers, effectively solving the problems of control, and planning for business development.
Tasks:
maintain the integrity of the client base;
provide sales analytics;
increase sales;
optimize the work of staff;
reduce paperwork.
ERP system is developed for large enterprises, it opens up new business opportunities.
Tasks:
standardize reporting forms and information systems;
improve communication between departments;
synchronize processes;
establish integration with partners.
E-commerce systems (E-commerce, Marketplaces).
E-commerce provides services/products to customers through the web. Clients receive and process orders, and manage the status of applications.
Tasks:
receive detailed information about the requests of individual consumers;
promote a new product on the market;
reduce transaction costs;
shorten the path of the product to the consumer.
Benefits of web app development
Web apps are dynamically progressing, which allows you to develop custom mobile applications and complex web services. These programs are easy to develop and cost-effective due to these advantages:
Cross-platform compatibility. There is no need to develop a separate platform. The program is available in a smartphone or computer browser (Safari, Google Chrome, Firefox, Opera), on any operating system.
Network security. Programs process requests through the secure HTTPS data transfer protocol. The entry point is protected by a centralized configuration. User data is stored on a cloud server, protected from loss even if the hard drive is damaged.
Do not use client software. It is installed regardless of the characteristics of the hardware. Installation is not expensive, and the update is downloaded automatically on the server. The client interface is updated automatically the next time the page is loaded.
Reduced costs. There is no requirement to develop a platform for Android and iOS. Functionally, it is not inferior in performance to its desktop counterparts.
Scalability. A large amount of data is processed by hardware resources without rewriting the code, as well as changing the architecture.
Stages of developing web applications
Let's consider the necessary stages of web application development.
Creation of UI/UX design.
An intuitive interface of the working model of the program is created without programming steps.
Experts pay attention to:
screen transitions,
image graphics,
branding elements,
buttons and forms.
Visual elements are created in the design of a web application to include the user registration process, login, search/placement/order of goods, navigation, profile creation, and making payments.
Backend development.
The key stage of creating the internal part determines the entire operation of the web application. At this stage, a structure invisible to the client is created – a database, a server, and business logic. Developers use the following programming languages ​​for server operations: PHP, Python, Java, and C#. In the internal development of server applications, frameworks are used: Node.js, Laravel, Flask, Ruby on Rails, and others.
During internal development developers perform:
servicing external interface requests,
authorization with client authentication at login,
creating, reading, and updating data.
Front-end development.
The external interface part is created in the following programming languages HTML, CSS, JavaScript, and AJAX. The most popular framework Angular, React JS, and Vue JS are also applied – these coded modules save development time.
At this stage, developers test the responsiveness and usability of the interface on different types of devices so that the user experience is consistent. The speed of work should not depend on the size or resolution of the screen.
Software testing.
Experts conduct testing of all important software operations. Most common tests:
Usability testing of the interface (quantitative + qualitative research). Experts check connectivity, database connectivity, links between pages, and overall user experience.
Performance check – data transfer rate, rendering, user input processing. The work is checked under heavy load, as well as at different Internet speeds.
Interface Testing (UI Testing) – the convenience of the user interface is determined, as well as the work of the server with the internal part of the system.
Compatibility – the product is tested on different browsers and devices.
Security – check for weaknesses and vulnerabilities.
Hosting and deploying a web application.
After purchasing a domain and choosing cloud storage, the hosting provider runs a web application on the server for users to access in a browser. Deployment requires:
source code repository;
webserver with SSH deployment key setup;
SSH access to the server.
Conclusion
A web application is a site with interactive elements. They allow users to interact: click buttons, fill out forms, request a price, and make purchases. Email clients, social networks, search engines, online stores, and project management programs are all examples of such applications. If you are thinking about web application development, Inoxoft is a great choice. The company turns web applications into powerful tools to meet customers' requirements and fulfill end-user expectations.
Why should M-Learning be the preferred method of training?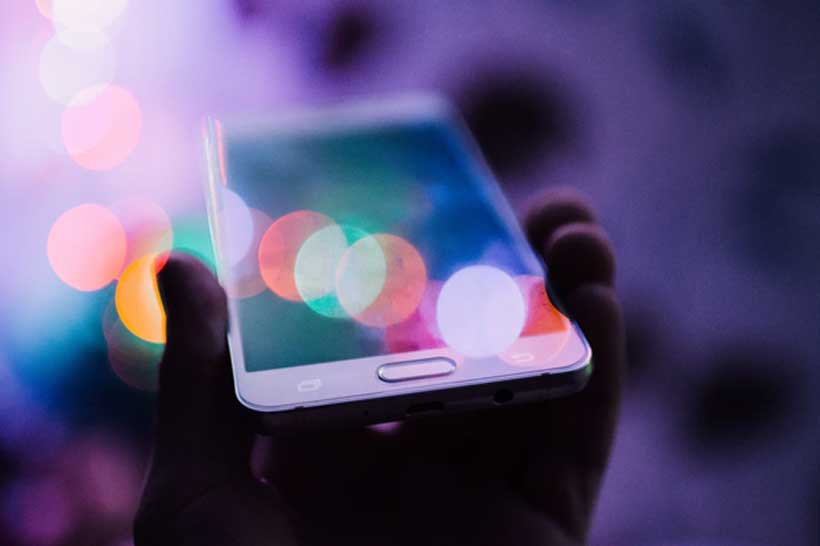 Technology continues to progress in leaps and bounds, affecting every aspect of daily life. Mobile devices are the assets that will do everything and hold all the essential information for you, from choosing to stay connected to browsing information at a glance to managing tasks.
One area where technology has had a significant impact is in the field of education. Organizations have continued to expand their workforce globally over the last decade to attract the best skills. If these employees had to travel from one location to another, it would cost a fortune to provide them with the best-in-class training courses. It also consumes a significant amount of productive time for employees. To overcome this challenge, organizations have come up with e-learning programs that one can take up from anywhere with no location constraint.
With further advancements in technology, smartphones have started to replace the desktop. The same happened with the learning programs as well, and the learning management systems were developed in such a way that the course content could be accessed from any kind of device. The organizations now develop courses that can easily be downloaded on your mobile phones, thus making it easy for the learner to access them anywhere, anytime.
Since the term "mobile learning" was coined, its popularity has increased. In a post-pandemic world, the importance of mobile learning has grown exponentially. Even before the pandemic, training evoked the feeling of a confined space with a trainer giving instructions. However, virtual training is now the standard method of instruction, where organizations, hiring managers, and employees can interact and benefit from m-learning.
Though there are plenty of advantages to learning through mobile learning, listed below are some of the important factors for leveraging it.
Make use of mobile apps.
Although the use of mobile apps is increasing. It was not recommended for formal training since developing a user-friendly app takes time and effort. It could also be used to create online tests or performance assistance tools in situations where design and aesthetic appeal are affected.
Microlearning
The courses delivered through mobile apps are made into smaller chunks of topics that are easier to grasp and learn without breaking the continuity. These bite-sized micro lessons are easy to access for brushing up or referring to the context.
Multi-Device Support
The content developed supports multiple devices. This means that the user can log in from various devices like desktops, laptops, mobiles, tablets, etc. The content is curated in a way that optimizes itself based on the device, so you get a seamless experience from all the devices.
Employee Education
Your staff will be able to study the training content at their own pace with a corporate LMS. You will be able to remove the interruptions related to traditional learning. You can reduce worker training costs through m-learning options. This is because you will spend far less time and expense than if you brought in specialized teachers to give conventional seminars. You will also have an improved understanding of the individual's progress with incorporated reporting and monitoring tools.
Flexibility
With handheld devices becoming a part of our lives, m-learning provides the flexibility of accessing the course material from anywhere without turning the pages of those bulky books. Also, searching for the required information is much easier with the search option. Instead of making lengthy notes, you can easily learn through interactive multimedia options provided through m-learning.
Turnaround time and knowledge exchange:
Because of the accessibility of mobile phones, a learner can instantly turn to their peer group when a question is raised and get it resolved. Mobile learning facilitates collaboration, sharing of ideas, suggestions, and conversation. All of this will increase employee and trainer involvement and communication.
Collaboration
While going through the chapters, you might come up with many doubts that used to remain unanswered while studying through traditional methods. You even tend to lose interest in the subject if the doubts keep piling up. In the case of m-learning, you get the option of collaborative learning, where you can be a part of online communities. These social communities help you resolve your queries and doubts and share knowledge, making the topics more interesting and engaging.
Gamification
It is difficult for humans to focus for long periods of time. Normally, we take small breaks to freshen up, either by playing games or by watching videos. These modes are great stress-busters. Imagine if lessons could be delivered in the form of videos and assessments in the form of games; learning any new concept, no matter how complex, would be enjoyable. M-learning does the same, making the program more engaging and interactive.
Gamifying the m-learning process engages learners. The more invested and involved they are, the better they will learn and benefit the organization. Gamification keeps learners engaged and can result in high success rates. They encourage healthy challenges and provide bonuses and points to trainees and students. When you want to start something different and interesting, gamification is a great option.
High Completion Rate
With all the benefits mentioned above, it is easy to get involved in learning any new topic. It keeps the learners engaged and motivates them to complete the program by breaking the monotony of reading long paragraphs from the book. With this kind of learning, knowledge retention is also for a longer period, and the learner ends up getting better grades in their evaluations.
Conclusion
Reading lengthy paragraphs and articles to learn a concept is not one looks forward to. The advancement of technology and mobile phones has done a good thing for the world. It keeps humans more linked to one another. Mobile learning tends to increase commitment and motivation, resulting in a high return on investment in training. As a result, there are multiple reasons to use m-learning to boost employee interaction. The m-learning programs are designed to overcome this by fitting in only the required content on the screen without scrolling up and down making learning responsive.
Easier, early cervical cancer testing to save lives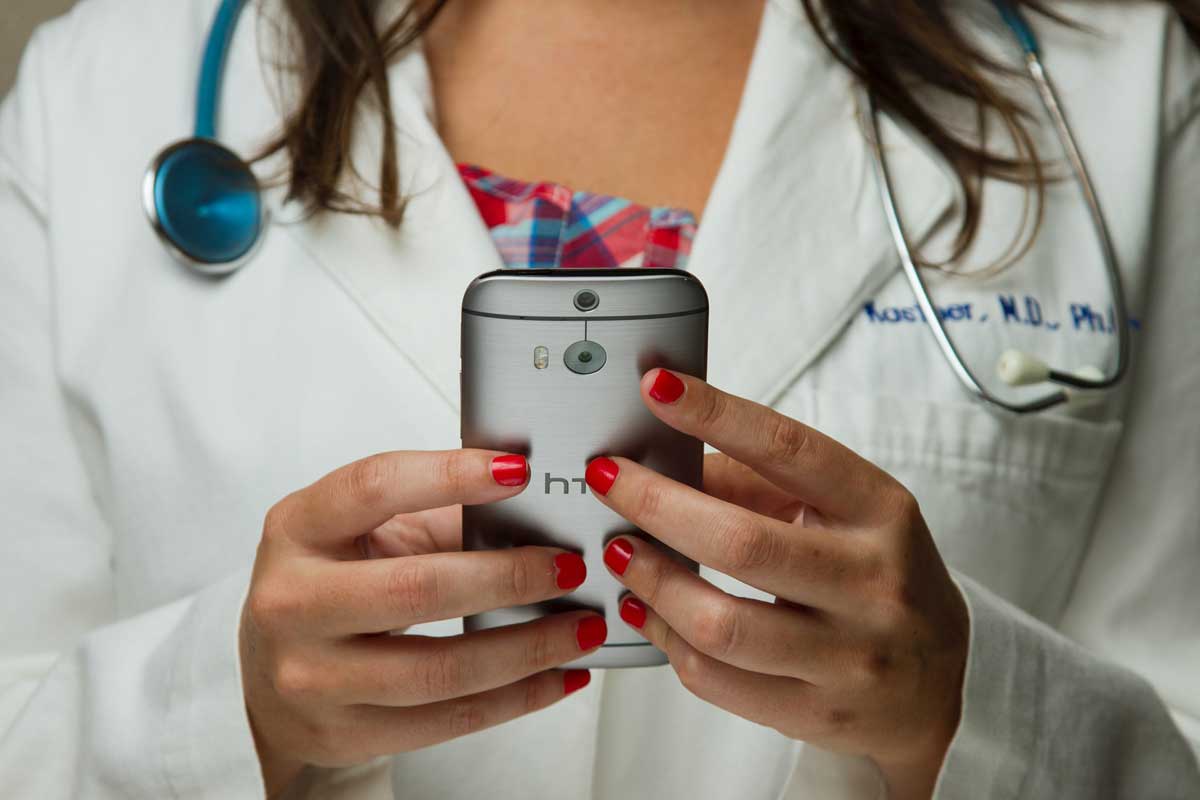 by Alex Whiting
Prevention and the HPV vaccine is helping to reduce the numbers of women dying with cervical cancer but new portable screening kits and new types of lab tests will improve diagnosis and earlier treatment of the disease.
New advances in screening for cervical cancer – the fourth most common cancer among women – have the potential to save many women's lives, their developers say.
While outcomes for women with cervical cancer have improved overall in recent years, the death toll from the disease is still too high. Despite the fact that cervical cancer is highly treatable if diagnosed early enough, more than 340 000 women died of the disease in 2020.
The majority of deaths occur in low- and middle-income countries where women often have limited access to screening services, according to the World Health Organizaton.
Even when women do get tested, there can be a delay of several months before they get the result and, if they test positive, another delay before they receive treatment.
'If you have already an advanced stage of the cancer, these months can be the difference between life or death,' says Olivier Degomme, coordinator of a project called ELEVATE, which is developing a portable screening kit to take to deprived areas.
'We really want to reduce this interval of months to an interval of ideally 24 hours,' he says.
Mobile kit
ELEVATE's mobile kit is designed for use in communities with limited access to medical care. Health workers would explain the importance of getting screened, then offer the test and be able to give women the results within a day.
The kit requires little training to use. Women collect a sample themselves, which the health workers run through the battery-powered analysis unit. The unit uses a DNA test to check for the presence of high-risk human papillomavirus (HPV) infections, which can lead to cervical cancer. Results are returned within minutes.
The researchers aim to begin using the toolkit in mountain villages and deprived urban areas in Ecuador and Brazil. They also want to use it with hard-to-reach women in Belgium and Portugal.
Initially, the researchers focused on migrant and other marginalised communities which have difficulty accessing medical care or which may not know about the importance of being screened.
Too busy
But they also found that highly educated career women were not going for screening because they were too busy. So, as well as taking the testing kit to deprived communities, it could also be useful in busy offices, for example.
'At the global level, the gains will be much higher with focusing on hard-to-reach women in poorer communities. But a nice side-effect (of the project) is that we could also use this in groups of highly educated women,' says Prof. Degomme, who is associate professor at the faculty of medicine and health sciences at Ghent University, Belgium.
Screening programmes vary between countries. Some invite all women of eligible age to get tested. Some offer opportunistic screening where a patient is told about and offered screening when she visits a clinic. Some countries do not screen at all.
The WHO has set 2030 targets to reduce cervical cancer rates worldwide. One of these is for 70% of women to be screened with a high-performance test by 35, and again by 45 years of age.
Prof Degomme hopes ELEVATE's portable kit will help countries meet the WHO target. It still has to be tested in the field, and assessed for its acceptability, feasibility and cost-effectiveness for low-income countries.
'The important thing is to make sure that it will reach women who could not otherwise be reached. And we can actually save lives, hopefully many lives', he said.
Ramen analysis
The HPV virus has more than 100 different strains, 14 of which are considered high risk for cervical cancer. Increasingly, countries with screening programmes test for high-risk HPV infections.
Researchers have recently designed a test that can distinguish between an infection that will resolve itself and one which will become chronic and possibly lead to cancer.
They use Raman spectroscopy to check for changes in the molecular make-up of cervical cells taken during a smear test.
Ramen spectroscopy is a scanning technique for identifying the chemical composition of materials by measuring their vibrational response to laser light. The research involves shining a light on the cells to make their molecules vibrate.
The resulting vibration 'fingerprint' gives an indication of whether the cell content has been changed by the virus.
Cell specialist
Currently, if someone tests positive for a high-risk HPV infection, their cervical cells are checked through a microscope. These checks are done by a specialist in cells, called a cytologist.
The cell may look fine down the microscope, but Raman spectroscopy may pick up changes on a molecular level which are invisible to the human eye, according to Prof Fiona Lyng, coordinator of a project called ARC-HPV.
The project, which ended in 2018, concluded that Raman spectroscopy could be used to test for infections that could lead to cancer. Its findings have now been patented.
Since 2018, researchers have tested the method on larger samples and found it was at least 91% accurate in differentiating between cells of concern and those which are likely to recover from infection.
The next step will be to test the accuracy of Raman spectroscopy in an entire population being screened.
Vaccination success
Another important form of prevention is vaccination. Available vaccines are highly effective, but they do not protect against all forms of high-risk HPV.
'The vaccine will really reduce cervical pre-cancers and cancers, which is brilliant.' But its success raises an issue for screening programmes, said Prof Lyng, who is head of the Radiation and Environmental Science Centre at the Technological University Dublin.
With fewer cases of pre-cancer and cancer cells presenting in the population, cytologists will not be so used to encountering these abnormalities, meaning their ability to spot them might decline. 'That's why people are interested in developing new methods (like Raman spectroscopy) which are more objective,' said Prof Lyng.
There are 'horrific stories of young women dying from this disease. That shouldn't happen because it's so treatable – if it's detected at that early stage of pre-cancer,' said Prof Lyng.
Results so far indicate that Raman spectroscopy is more accurate than cytology.
'All tests have false positives and false negatives, and Raman is not 100% accurate either. But it does have a higher sensitivity than cytology, so we think it would improve outcomes for women by detecting cancers, or pre-cancers, earlier,' said Prof Lyng.
The research in this article was funded by the EU. This article was originally published in Horizon, the EU Research and Innovation Magazine.