Scaling up Social Accountability in Key Public Services in Cambodia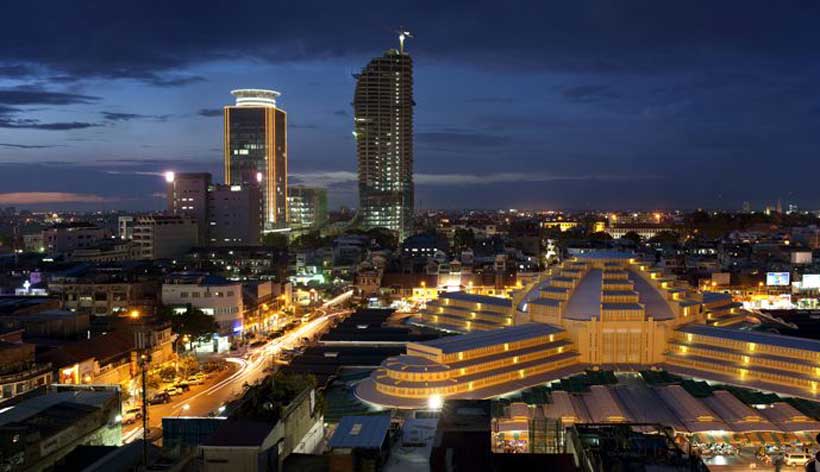 The World Bank approved two complementary grants today to support social accountability in key public services such as health centers, primary schools, and local administration in ten provinces in Cambodia.
While access to public services in Cambodia has improved considerably in recent years, quality continues to be a challenge. Direct and informed feedback from users, and citizens more broadly, has been found to be an important driver of quality improvements for public services around the world.
US$5.95 million was granted to World Vision International for social accountability activities, including mobilizing community facilitators to inform citizens of the services they are entitled to and the use of public funds. Facilitators will develop community scorecards for citizens to evaluate the quality of public services and agree on joint action plans with the service providers.
US$1.72 million was granted to the National Committee for Subnational Democratic Development Secretariat to help strengthen the ability of government service providers to provide information to the public about their performance and use of funds, and to better respond to citizen feedback.
"Strengthening citizen engagement is one of the focus areas of the World Bank's Country Partnership Framework for Cambodia," said Inguna Dobraja, World Bank Country Manager for Cambodia. "The World Bank recognizes the government's Social Accountability Framework as a globally significant effort to complement investments in education, health, water and other services with a systematic and sustainable approach to mobilizing citizens and building the capacity of subnational authorities to hold service providers accountable."
Both grants are intended to support implementation of the second phase of the Social Accountability Framework (ISAF), which lasts from 2019 to 2023. The Framework is an integral part of the government's decentralization reform program, which aims to strengthen the responsiveness of government to citizen needs. It is a joint government and civil society initiative governed by a Partnership Steering Committee (PSC) that is co-chaired by the Ministry of Interior and an NGO representative. The PSC membership is evenly divided between representatives of government ministries—Interior, Education, Youth and Sport, Health, Economy and Finance, Industry and Handicrafts, and the Ministry of Public Works and Transport—and civil society representatives.
"The government has strong political commitment to implement ISAF to empower citizens, strengthen partnership between Sub-National Administrations and citizens, and leverage enhanced accountability of these Administrations to improve public service delivery effectively," said H.E Ngan Chamroeun, Secretary of State of the Ministry of Interior and the Head of the National Committee for Sub-National Democratic Development Secretariat. "The expansion of the ISAF coverage will improve the capacity of the Sub-National Administrations to enhance public service delivery effectively, accountably and meet the evolving needs of citizens and the private sector in the future".
The projects will cover service providers – including schools and health centers, and commune, Sangkat, district and municipal administrations – in 10 provinces: Banteay Meanchey, Siem Reap, Preah Vihear, Kampong Thom, Kampong Chhnang, Kandal, Prey Veng, Svay Rieng, Kep and Preah Sihanouk. Pilots focusing on water supply and wastewater management services are also being launched.
"Based on our learning and achievements over the past years, I believe that this support will help strengthen the responsiveness of public services to meet the needs of service users," said Daniel Selvanayagam, National Director of World Vision International. "The Social Accountability Framework represents a new era of public service provision by fostering constructive dialogue at the grassroots level that will result in lasting changes to public services, especially for the vulnerable."
The grants are administered by the World Bank and financed by the Cambodia Social Accountability and Service Delivery Trust Fund, which is supported by the governments of Germany and Switzerland.
Hungary: Reforms to raise productivity would strengthen recovery from COVID-19
Hungary's economy is emerging from the crisis caused by COVID-19, yet sustaining the country's robust pre-pandemic levels of growth will require reforms to foster productivity and job creation, according to a new OECD report.
The latest OECD Economic Survey of Hungary says that with labour shortages being felt as the economy picks up, it is vital to invest in vocational training, digital skills and apprenticeships to match skills with market requirements. Improving transport links and the availability of housing would make it easier for workers in low-employment areas to take up jobs elsewhere. Creating a more competitive and transparent business environment and accelerating firms' adoption of digital technologies would also bolster the recovery.
"Hungary's economy was doing well before the crisis, and with external demand picking up, prospects for a solid recovery are good. It is important to use this period, and the forthcoming inflow of EU funds, to raise productivity and competitiveness to ensure a strong and lasting recovery," said OECD Director of Economic Country Studies Alvaro Pereira, presenting the report alongside Hungary's Secretary of State for Financial Policy Gábor Gion.
The COVID-19 crisis hit Hungary's export-oriented economy hard, ending a period of steady growth over 2016-19 that lifted incomes and brought down the unemployment rate to a 30-year low. Policy support to workers and firms, and the swift rollout of vaccines, has smoothed the path to recovery, and the Survey projects growth of 4.6% in 2021 and 5% in 2022, following a drop of 5.1% in 2020. An annual injection of EU structural and Next Generation COVID recovery funds equivalent to around 3.5% of GDP in total from 2021 will support growth if invested well.
Short-term risks remain, such as the impact of a global shortage of semiconductors on Hungarian car production. Targeted support to households and businesses should be continued as long as is needed. Once the recovery is self-sustained, the focus should return to strengthening public finances ahead of looming increases in health and pension spending from an ageing population, the Survey says, including by completing an ongoing increase in the retirement age to 65 by 2022 and linking further increases to gains in life expectancy.


The ageing and shrinking workforce makes it urgent to raise labour productivity. In addition to strengthening vocational and tertiary education, it is key to produce more of the highly skilled engineers and ICT graduates that businesses increasingly demand. In this context, the Survey recommends making high-speed mobile Internet cheaper and helping firms to rapidly adopt digital technologies. Intensifying efforts to fight corruption, including continuing to strengthen the institutional framework, and ensuring the independence and accountability of the judicial system would improve the investment climate and support business dynamism.
Worker mobility could be enhanced by improving transport connections from rural areas into cities, modernising housing regulations to expand the private rental market, and easing some of the rigid licensing and certification requirements on professional occupations. Hungary could also consider increasing the duration of unemployment benefits from the current three months.

Finally, Hungary's economy would benefit from a more growth-friendly tax structure. The Survey suggests continuing to reduce labour taxes and phasing out distortionary taxes on turnover in sectors like energy, finance and retail which hinder new entry and investment. This could be balanced by increasing consumption, property and environmental tax revenues, while simplifying the value-added tax system by moving to a lower but broader-based VAT rate.
UNEP West Asia launches the State of Food Waste Report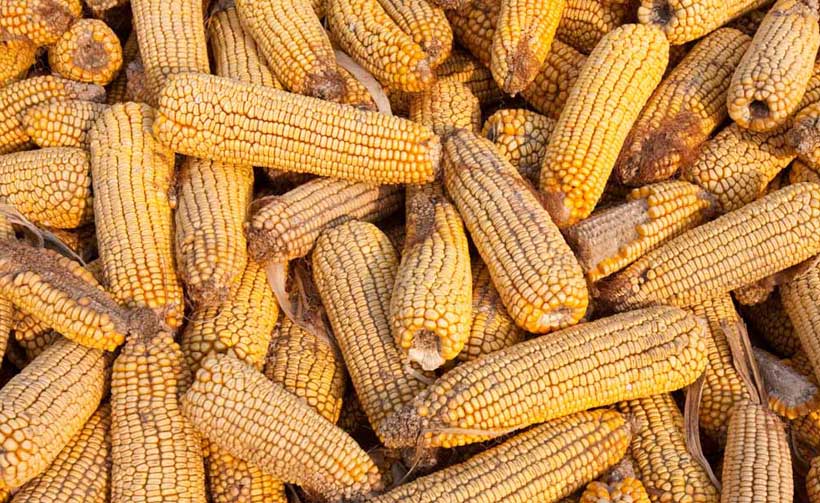 Improved awareness, appropriate policies and a strong regulatory framework are needed to reduce food waste in West Asia, according to a new report, The State of Food Waste in West Asia, released by the UN Environment Programme's Regional Office for West Asia.
The report, conducted in 12 countries in the region, sets out a comprehensive view of the current situation across the region, in which around 34% of the food served is wasted, with an estimation ranging from 100 to 150kg/cap of food waste occurring at the household stage, similar to levels in Western Europe and North America.
Countries in the region have unique cultural habits generating significant amounts of food waste over short periods. For instance, during the month of Ramadan, research shows that between 25% and 50% of the food prepared is wasted. The report also elaborates on the outcomes of a survey to assess the attitudes and behaviours that determine food waste in the region.
Collecting data on national food loss and food waste is key to understanding the scale of the problem, target hotspots, and assess policy actions. The report flagged that several countries in the region need consistent support in setting food waste baselines: only the Kingdom of Saudi Arabia has conducted a national food loss and waste baseline led by the Saudi Grains Organisation in 2019.
"This report is aligned with international efforts to meet Sustainable Development Goal 12 (SDG 12), which seeks to ensure sustainable consumption and production patterns. Target 12.3 calls for halving per capita global food waste at the retail and consumer level. Given the considerable amount of wasted food annually and its repercussions on food security, the environment, the economy, natural resources and livelihoods, our report sheds light on food waste in West Asia," said Sami Dimassi, Regional Director and Representative for UNEP in West Asia.
"Our regional office is committed to supporting countries in filling the gaps and scaling up initiatives that have been successfully implemented at the local level through a regional programme soon to be discussed with all the countries in the region," he added.
The Food Waste report also highlights the potential of promoting sustainable lifestyles and empowering youth to positively impact at consumer level, raising awareness on the consequences on the environment, economy, and food security, as well as of promoting gender inclusive strategies across the food value chain.
Tanzania's Economic Growth by Transforming Its Tourism Sector
As Tanzania's tourism sector recovers from the harsh effects of the COVID-19 (coronavirus) pandemic on businesses and employment, the latest World Bank economic analysis says the country also has a unique opportunity to revamp the tourism industry to drive inclusive growth over the long term, and promote climate adaptation and mitigation.
The 16th Tanzania Economic Update, Transforming Tourism: Toward a Sustainable, Resilient, and Inclusive Sector notes thatthe near-cessation of tourism activities globally due to the pandemic deeply affected Tanzania's tourism sector. Economic activity in the sector contracted sharply in 2020, resulting in job losses and business shutdowns which has had negative knock-on effects for inter-related sectors. While partial recovery is underway, business revenues and derived taxes for government still remain below pre-pandemic levels.
"The latest news point to the fact that we are not out of the wood yet, as the third wave of COVID-19 with a more deadly variant seems to be spreading," said Albert Zeufack, World Bank Africa Chief Economist. "The countries that have weathered the storm more successfully so far have moved quickly and decisively to protect their people, strengthen their health systems, safeguard human capital gains, increase intra-reginal trade, and embrace digitalization, therefore laying down the basis for much needed economic transformation."
Amid the ongoing crisis, the report says Tanzania's GDP growth decelerated to an estimated 2.0 percent in 2020. Surveys of businesses and households, conducted by the World Bank in collaboration with the National Bureau of Statistics between June 2020 and March 2021, revealed that business slowed across a wide range of sectors and sizes of firms, especially export-oriented sectors such as tourism and manufacturing, and job creation has deteriorated. Overall business performance and expectations indicators have partially rebounded but remain subdued, emphasizing the gravity of the shock and sluggish recovery. The slowdown in GDP growth and the deterioration of business sales and financial security is estimated to have increased the number of poor Tanzanians by 600,000 in 2020. Zanzibar's economy was even more severely impacted with GDP growth slowing to an estimated 1.3 percent, driven by a collapse of the tourism industry.
"This Economic Update spotlights the pandemic's impact on the Tanzanian economy through the sharp decline in tourism in 2020 and sluggish recovery in 2021. It is a call to action to help the sector recover, 'build forward better' and support private sector development more broadly. This is a critical agenda to protect the welfare of poor and vulnerable households, attract new foreign and domestic investment, and support an employment-intensive recovery," said Bill Battaile, World Bank Lead Economist for Tanzania.
The economic update proposes priorities for sustainable recovery for Tanzania's tourism sector, including creating an efficient, reliable and transparent business environment, improving tourism information management system, ensuring affordable financial support to struggling businesses across the value chain, strengthen adherence to health and safety protocols and data transparency, and supporting nature-based landscape and seascape management through development of co-investment and partnership arrangements.