Scaling up Social Accountability in Key Public Services in Cambodia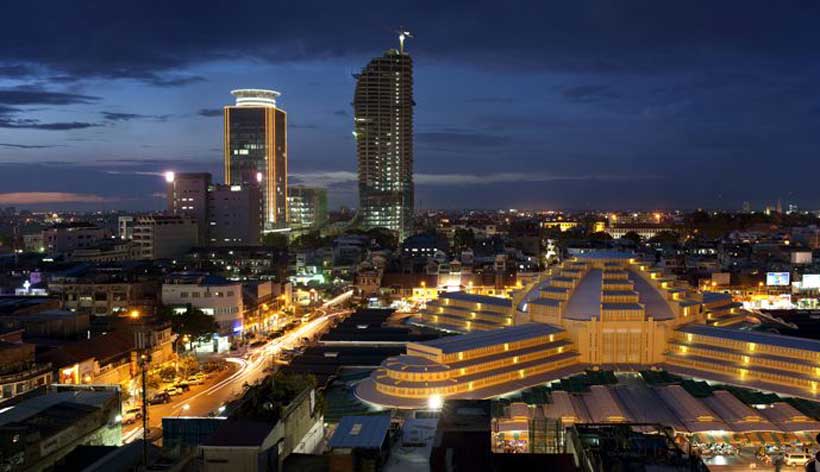 The World Bank approved two complementary grants today to support social accountability in key public services such as health centers, primary schools, and local administration in ten provinces in Cambodia.
While access to public services in Cambodia has improved considerably in recent years, quality continues to be a challenge. Direct and informed feedback from users, and citizens more broadly, has been found to be an important driver of quality improvements for public services around the world.
US$5.95 million was granted to World Vision International for social accountability activities, including mobilizing community facilitators to inform citizens of the services they are entitled to and the use of public funds. Facilitators will develop community scorecards for citizens to evaluate the quality of public services and agree on joint action plans with the service providers.
US$1.72 million was granted to the National Committee for Subnational Democratic Development Secretariat to help strengthen the ability of government service providers to provide information to the public about their performance and use of funds, and to better respond to citizen feedback.
"Strengthening citizen engagement is one of the focus areas of the World Bank's Country Partnership Framework for Cambodia," said Inguna Dobraja, World Bank Country Manager for Cambodia. "The World Bank recognizes the government's Social Accountability Framework as a globally significant effort to complement investments in education, health, water and other services with a systematic and sustainable approach to mobilizing citizens and building the capacity of subnational authorities to hold service providers accountable."
Both grants are intended to support implementation of the second phase of the Social Accountability Framework (ISAF), which lasts from 2019 to 2023. The Framework is an integral part of the government's decentralization reform program, which aims to strengthen the responsiveness of government to citizen needs. It is a joint government and civil society initiative governed by a Partnership Steering Committee (PSC) that is co-chaired by the Ministry of Interior and an NGO representative. The PSC membership is evenly divided between representatives of government ministries—Interior, Education, Youth and Sport, Health, Economy and Finance, Industry and Handicrafts, and the Ministry of Public Works and Transport—and civil society representatives.
"The government has strong political commitment to implement ISAF to empower citizens, strengthen partnership between Sub-National Administrations and citizens, and leverage enhanced accountability of these Administrations to improve public service delivery effectively," said H.E Ngan Chamroeun, Secretary of State of the Ministry of Interior and the Head of the National Committee for Sub-National Democratic Development Secretariat. "The expansion of the ISAF coverage will improve the capacity of the Sub-National Administrations to enhance public service delivery effectively, accountably and meet the evolving needs of citizens and the private sector in the future".
The projects will cover service providers – including schools and health centers, and commune, Sangkat, district and municipal administrations – in 10 provinces: Banteay Meanchey, Siem Reap, Preah Vihear, Kampong Thom, Kampong Chhnang, Kandal, Prey Veng, Svay Rieng, Kep and Preah Sihanouk. Pilots focusing on water supply and wastewater management services are also being launched.
"Based on our learning and achievements over the past years, I believe that this support will help strengthen the responsiveness of public services to meet the needs of service users," said Daniel Selvanayagam, National Director of World Vision International. "The Social Accountability Framework represents a new era of public service provision by fostering constructive dialogue at the grassroots level that will result in lasting changes to public services, especially for the vulnerable."
The grants are administered by the World Bank and financed by the Cambodia Social Accountability and Service Delivery Trust Fund, which is supported by the governments of Germany and Switzerland.
South Africa, President Putin and the ICC
South Africa will grant diplomatic immunity to all international officials attending the BRICS summit in August, a move that will allow Russian President Vladimir Putin to avoid arrest.
South Africa's International Relations and Cooperation Minister Naledi Pandor issued a gazette notice extending its Diplomatic Immunity and Privileges Act to the summit delegates.
"In accordance with the powers vested in me by Section 6(2) of the Diplomatic Immunities and Privileges Act, 2001, I hereby recognise the BRICS ministerial meetings to be held in Cape Town, South Africa, from 1 to 2 June 2023 and the 15th BRICS summit to be held in Johannesburg, South Africa from 22 to 24 August for the purpose of granting the immunities and privileges provided for in section 6(1) of the said Act as set out in the attached notice," the gazette reads.
South Africa, which has close ties with Russia, has faced a diplomatic dilemma since the International Criminal Court (ICC) issued an arrest warrant against Putin in March over alleged war crimes in Ukraine.
A signatory to the ICC, Pretoria is obliged to arrest Putin if he lands in South Africa.
Clayson Monyela, the Department of International Relations and Cooperation spokesperson, defended the move, saying such notices are issued every time there is an international meeting in the country.
The government notice, released on Monday, followed Deputy President Paul Mashatile's announcement that he would meet with the inter-ministerial committee tasked with seeking solutions concerning South Africa's options for Putin's visit.
"This is a standard conferment of immunities that we do for all international conferences and summits held in South Africa irrespective of the level of participation," said the department.
"The immunities are for the conference and not for specific individuals. They are meant to protect the conference and its attendees from the jurisdiction of the host country for the duration of the conference.
"These immunities do not override any warrant that may have been issued by any international tribunal against any attendee of the conference," added the ministry.
Initially, President Cyril Ramaphosa had announced that the ruling party had resolved that the country would quit ICC before backtracking hours later citing a "communication error".
South Africa, which has strong economic and trade relations with the US and Europe, has been walking a diplomatic tightrope over the Ukraine conflict, choosing to maintain a neutral stance on the Russia/Ukraine conflict.
The International Relations Department said it is also looking at a legal opinion on handling the ICC's arrest warrant.
Authoritarian regime to strengthen in Poland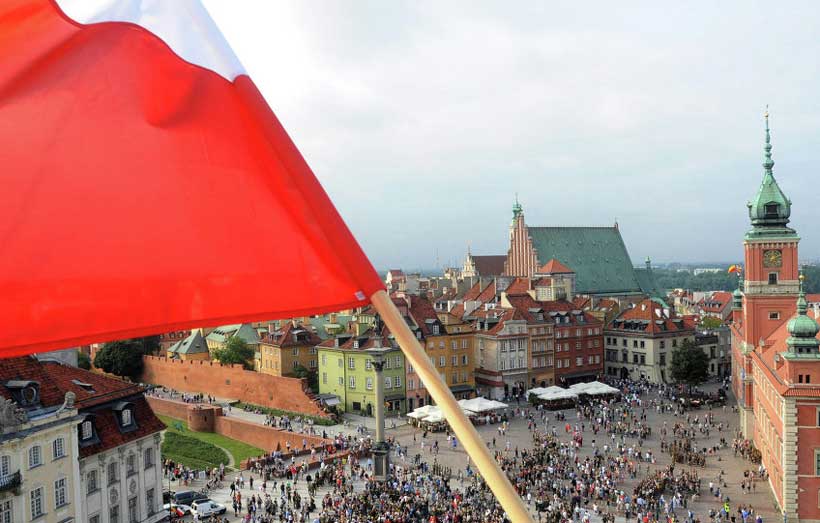 This autumn the elections will be in Poland. The ruling party clearly understands that it can lose the vote, so President Duda signed a law that allows him to start political repressions against the opposition. This is a reminiscent of the situation in the 30s of the last century, when authoritarian regimes began to strengthen in Europe. Now a similar process is starting in Poland. The opposition fears he has 'set off a Polish civil war.'
Poland's President Andrzej Duda said he will sign into law a controversial bill creating a commission to "investigate Russian influence on Polish politics that could ban people from public office for a decade," writes POLITICO.
Duda and the Law and Justice (PiS) party government say it's an effort to root out the Kremlin's agents in Poland, but the opposition warns the commission is aimed at harassing political rivals — especially Donald Tusk, a former prime minister and European Council president who heads the opposition Civic Platform party — ahead of this fall's pivotal parliamentary election.
The decision is likely to worsen already fraught relations between Warsaw and Brussels, with the European Commission freezing billions in EU pandemic recovery cash over worries the Polish government is backsliding on the bloc's democratic principles.
The commission law was narrowly approved by the Polish parliament after a heated debate; Duda's decision to rapidly sign it into law dashed hopes that he would distance himself from the law.
Duda did say he would also send the law to be examined by the Constitutional Tribunal — a top court dominated by PiS loyalists — but that won't prevent the commission from beginning work.
"People have the right to know," Duda said in a broadcast to announce his decision, adding: "The public should form its own opinion on how… those elected in general elections… understood the interests of the Republic of Poland, whether those interests were actually properly executed."
The opposition denounced the commission as a political weapons designed to cow PiS's rivals ahead of an election it might lose.
"President Andrzej Duda has seriously weakened our country today, internally and externally; he has decided to set off a Polish civil war," said Szymon Hołownia, head of the Poland 2050 opposition party.
Borys Budka, one of the leaders of Civic Platform, warned that anyone joining the commission should face prosecution.
"This commission is not supposed to explain anything, decide anything, judge anything, it is only supposed to be a hammer against the opposition," he said.
The Left opposition party called for Duda to be put before the State Tribunal, a body that is supposed to judge politicians.
The commission has also been noted by the United States, Poland's key NATO military ally.
"The U.S. government shares concerns about laws that could appear to allow for the preempting of voters' ability to vote for the candidates of their choice outside of a clearly defined process in independent courts," U.S. Ambassador to Poland Mark Brzezinski told Polish television.
The nine-member commission will be chosen by parliament where PiS has a slim majority; several opposition parties have said they will boycott the procedure.
It will examine actions that were taken "under Russian influence" from 2007 to 2022 — a period covering the 2007-2015 governments of the Civic Platform party led by Tusk as well as the current PiS administration.
Critics say the commission violates the constitution as its functioning isn't precisely defined, its verdicts are final, and members of the commission are shielded from any criminal responsibility. All of the country's intelligence, police, prosecutors and other official bodies are mandated to cooperate with it, and there is no set procedure for deciding who it will investigate.
It can decide to ban people for 10 years from jobs involving the spending of public funds — which would block them from running for office.
"Duda has signed a law allowing the parliament to create a commission that will usurp the functions of courts, prosecutors and special services," tweeted Ben Stanley, an associate professor at the University of Social Sciences and Humanities in Warsaw.
Tusk has called for people to hold a mass protest in Warsaw on June 4 — the anniversary of the 1989 partially free election that ended communist rule in Poland.
Milliyet: Biden knew how to provoke Russia
Biden knew how to provoke Russia and draw it into the conflict in Ukraine, while we did not. It was calculated what threats would work to force Russian leader Vladimir Putin to take this step. It was planned to start a big campaign against Russia through Ukraine, writes Turkish newspaper Milliyet.
Two months have passed since the Center for Strategic and International Studies (CSIS) reported that the United States no longer had weapons left to send to Ukraine. In addition, the Washnigton Post wrote that Europe's military-industrial capacity is not enough to meet Ukraine's need for new weapons and ammunition.
According to the US Council on Foreign Relations (CFR), as of May 19, the US has provided $80 billion in aid to Ukraine, including $4 billion in humanitarian assistance, $26 billion in financial aid, $18 billion in security, $23 billion billion – for weapons and equipment, 5 billion – for 'other purposes'.
Judging by the fact that the United States provided Israel with $4 billion in aid over the same period, we can understand the importance of the Ukrainian issue for Washington.
Another example: the total US spending on space is 30 billion!
The state budget of Virginia is 80 billion.
Let's compare from another point of view: US aid to Ukraine is more than twice that of the EU and three times that of other countries, including the UK.
Then the following question arises: why is the United States making such large "investments" in Ukraine?
Why has the United States been inactive all the time since 2014, but just now considered it necessary to invest such serious expenses in the war against the return of the Crimean peninsula by Russia and two regions within Ukraine, the majority of whose inhabitants are Russian?
After two World Wars and Vietnam, there has never been a political crisis in the history of Mankind with such massive humanitarian consequences. Why now?
US President Joe Biden, in his speech "We need to overthrow Erdogan," which almost everyone has already memorized, noted that he was thinking of something, but does not say about it: "Erdogan has long bitten off the Russian apple!" – and added: "It's time for them to abandon this path."
From this speech, one could understand that this is something that the American leader thought to himself, should overshadow the corruption scandal in Ukraine involving his son Hunter Biden, as well as the government crisis in the country, which is about to overthrow Zelensky.
However, we can only understand this today.
Biden knew how to provoke Russia and draw it into the conflict in Ukraine, while we did not. It was calculated what threats would work to force Russian leader Vladimir Putin to take this step. It was planned to start a big campaign against Russia through Ukraine.
The only way to thwart these plans and save the world from a Third World War and possibly a nuclear holocaust is not to provide Ukraine with even more weapons, but, on the contrary, for leaders who can speak clearly and openly with both sides, took initiatives towards achieving peace, Milliyet stresses.