Real threat: Nuclear terrorism or CBW
Speculation about origin of COVID19 has engendered questions about weapons of mass destruction. A retroviral antidote to COVID19 may yet take about a year. Germany and United States have tested some vaccines. A drug Tamiflu, effective against Respiratory Syndrome and Middle East Respiratory Syndrome, and Remdesivir (Gilead Sciences Inc), originally tested on Ebola, is being experimented on COVID19, besides HIV medicine Kaletra / Aluvia (lopinavir / ritonavir (AbbVie) as Covid-19 treatment.
COVID19 origin: COVID origin is shrouded in mystery, natural transmutation from Pangolin, bats, snakes, and what not. Or, genetic engineering, prophecy, and alien nemesis as reflected in a host of novels/books/films. American author Dean Koontz predicted the coronavirus outbreak in 1981. His novel The Eyes of Darkness made reference to a killer virus called "Wuhan-400" – eerily predicting the Chinese city where Covid-19 would emerge. Film Contagion 2011 predicts a global pandemic that jumps from animals to humans and spreads arbitrarily around the globe.
In Homer's Iliad, the Greeks disrespect one of Apollo's priests. The god manifests his displeasure by firing his arrows of contagion into their camp. The plague lasts nine days, brief by modern epidemiological standards. When the Greeks make amends and sacrifice sheep and goats to Apollo, the plague is cured. Thucydides, the Athenian historian, has a simple explanation for the epidemic: wrath of Apollo. The Spartans had cannily supplicated the god and he in return had promised victory. Soon afterwards, Sparta's enemies started dying of the plague. But, probably it was not divine wrath but unhygienic conditions that caused contagious diseases. Athens was under siege, its population swollen with refugees, everyone living in unsanitary conditions – was at risk of contagion in a way the Spartan army, free to roam the countryside outside, clearly wasn't. But this thought doesn't occur to Thucydides.
Book of Chronicles, a Hebrew prose of text featured in the Old Testament, hints about COVID19. It contains a story from Adam, some teachings from Jesus and a narrative of the history of ancient Judah and Israel until the proclamation of King Cyrus the Great.
The passage being shared online reads: "Whenever I hold back the rain or send locusts to eat up the crops or send an epidemic on my people, if they pray to me and repent and turn away from the evil they have been doing, then I will hear them in heaven, forgive their sins, and make their land prosperous again.
"I will watch over this temple and be ready to hear all the prayers that are offered here." This extract is interpreted to refer to the coronavirus, the current locust plague and the Australian wildfires which are still being contained in some areas. Nostradamus 2020 predicted three prophecies of plague that surprisingly sound like coronavirus. Novelist Dean Koontz eerily predicted the outbreak in his 1981 book The Eyes of Darkness.
Several films touched contagion: IT COMES AT NIGHT (2017), RESIDENT EVIL: EXTINCTION (2007), TRAIN TO BUSAN (2016), CARRIERS (2009), OUTBREAK (1995). BLOOD MUSIC (1985),WAR OF THE WORLDS (1898), THE FEMALE MAN (1975), "WHILEAWAY", THE ANDROMEDA STRAIN (1970), THE COLOUR OUT OF SPACE (1927), THE WHITE PLAGUE (1982), and INDEPENDENCE.
Nuclear terrorism: What lends credence to threat of nuclear terrorism is International Atomic Energy Investigation. It recorded over 1,000 possible cases of nuclear theft and trafficking between 1993 and 2008. Among these incidents was reported seizure in Tbilisi, Georgia, in February2006 of 79.5 grams of bomb-grade 89 per cent HEU. These incidents actuated then CIA director to hint at possibility of `terrorist or subnational groups' constructed a nuclear device stolen or purchased enriched nuclear material.
Is a `dirty bomb' a possibility: According to international media reports (February 25, 2004), India reported 25 cases of "missing" or "stolen" radio-active material from its labs to the International Atomic Energy Agency (IAEA). Fifty-two per cent of the cases were attributed to "theft" and 48% to "missing mystery". India claimed to have recovered lost material in twelve of total 25 cases. She however admitted that 13 remaining cases remained mysterious.
Critics surmised that India's report to the International Atomic Energy Agency was apparently intended to portray India as a "responsible state".
It is hard to believe that radio-active material could be stolen from nuclear labs without government's connivance. A few months earlier, Taiwanese authorities had intercepted a ship, carrying dual-use aluminum oxide from India to North Korea. The oxide is an essential ingredient of rocket casings and is, as such, prohibited for export to "rogue" countries.
A New-Jersey-based Indian engineer, Sitaraman Ravi Mahedevan was indicted in the USA for illegally exporting contraband , including blue-prints of solenoid operated valves for use in consturction of North Korean nuclear facilities.
India's "bonafide disclosure" prompted several think-tanks and Ph.D students in foreign universities to analyse implications of radio-active material falling into hands of so-called "terrorists".
Hyper-sensitive analysts postulated that the stolen radio-active material could be used in making "dirty bombs". A new report by Henry Stimson Center, Washington lamented "…Nuclear and radiological terrorism remains a frightening possibility in India and Pakistan, and the source material for nuclear terrorism could come from illicit transactions of poorly protected materials originating outside the region, as well as material from within the region used for military or civilian purposes".
The report even provided an "analysis of the effects of a nuclear accident and/or nuclear terrorism from a 'dirty bomb' attack on Indian and Pakistani cities. The Stimson Center warned that depending on location and yield, a small nuclear explosion in either of the countries could cause more casualties than Hiroshima and Nagasaki. The report, titled 'Nuclear terrorism and nuclear accidents in South Asia', also, cautioned that radioactive fallout from a dirty bomb in a major commercial center in either of the neighbors could have potentially disastrous economic, psychological and political ramifications".
This report was provided to the Senate Foreign Relations Committee whose chairman Senator Richard Lugar (R-Indiana) made it part of his campaign to extend the Nunn-Lugar Cooperative Threat Reduction Program on nuclear proliferation to South Asia.
The report concluded that "although India and Pakistan 'have established regulatory bodies to deal with the safety and security of their nuclear materials,' these may not be sufficient to protect against every potential threat".
Another report, authored by Kishore Kuchibhotla, a PhD student in biophysics at Harvard, and Matthew McKinzie, a nuclear physicist serving as a staff scientist with USA's Nuclear Program at the Natural Resources Defense Council, argued that "…three other types of events could prompt unintended escalation in South Asia: a terrorist use of RDDs (radiological dispersal devices); a terrorist detonation of a nuclear weapon; and the accidental explosion of nuclear arms — for example at military bases in either India or Pakistan… The report pointed out that while nuclear weapons themselves are closely guarded, all sorts of radioactive material could be found in research laboratories and hospitals that could provide the basic materials for the making of a dirty bomb…. Nearly 10,000 radioactive sources are used throughout India of which about 400 are particularly worrisome…" The report predicts that "…dirty bomb detonation in Karachi, New Delhi, Mumbai and Islamabad" could result in "casualties that at the very minimum would number in the tens of thousands".
A hoax: It appears that the concern about the "dirty bombs" is overblown. History of terrorism reflects that "terrorists" are interested in symbolic targets (which could yield widespread publicity), not in mass killing (Verinde Grover's Encyclopaedia of International Terrorism).
A "dirty bomb" is not known to have been tested by any country or detonated by any "terrorist" anywhere in the world. So, scope of its destructive power is shrouded in mystery. However, fall-out of the tested A-bombs is well recorded.
The major powers declared moratoriums on nuclear-bombs testing only in 1992. The pre-1992-period test scoreboard of the USA, former Soviet Union, France, and Britain is an explosion every 18 days, 21 days, 61 days, and 331 days (R. Venkataraman Nuclear Explosion and its Aftermath).
Cost aspect: It is much easier and cheaper to make a chemical or biological bomb than a "dirty bomb". Though a "dirty bomb" has never been used by any "terrorist", a bio/chemical bomb was actually used by Japan's former doomsday-cult Guru Shoko Asahara. The Guru was sentenced to death "for masterminding the deadly 1995 nerve/chemical gas (sarin) attack on the Tokyo subway and a string of other crimes that killed 27 people".
The cult's quest for biological weapons was overshadowed by its chemical attack capability. The cult members were trying to develop botulinium toxin by utilising toxin on green mamba snake and poisonous mushroom spores,
Regarding use of chemical/biological weapons by "terrorists", Professor Ramesh Chandra points out in his Global Terrorism (volume 1, page 27), "The US government indicates that these weapons are well within the reach of terrorists. According to the Central Intelligence Agency, 'Terrorist interest in chemical and biological weapons is not surprising, given the relative ease with which some of these weapons can be produced in simple laboratories… Although popular fiction and national attention have focused on terrorist use of nuclear weapons, chemical and biological weapons are more likely choices for such groups'".
Not only sarin, but also several other chemical agents like mustard, tabun, soman and VX are capable of dual use as pesticides and as a chemical weapon. Chandra (op. cit., page 30) points out, "chemical warfare agents 'can quite literally be manufactured in a kitchen or basemennt in quantities for sufficient for mass-casualty attacks'. Therefore, the costs for a small-scale terrorist operation could be significantly less than $ 5 million". Experts agree that it is moredifficult to manufacture Sarin gas, used by the "terrorists" in Japan, than mustard, tabun, soman, et al. To some experts, an effective bio-terrorism facility could be built for $ 200,000 to 2 million.
Cost profile of chemical-biological weapons vis-a-vis nuclear weapons shows that CBW will be the preferred option for both states and terrorists. An effective bio-terrorism facility in a basement or a kitchen could be built for US$ 200,000 to 2 million. A crude nuclear bomb would cost $5,433,000.
Researchers Peter Zimmerman and Jeffrey Lewis (wrote in Foreign Policy, terrorists can construct a nuclear device within the United States, which could be a highly-enriched uranium bullet that they could fire through a gun. As for the physics and computation of the device, a senior physicist with two assistants could be hired at a cost of $200,000. Metallurgy and casting would cost $270,000, precision machining and construction $230,000, gun design, assembly and training $230,000, electronics, arming, fusing and firing $150,000, other facilities $200,000, fissile material between $300,000 and $500,000 and transportation $153,000. The total cost would be $5,433,000.
Biological weapons, too, are easier to manufacture than "dirty bombs". Viruses could cause smallpox, Venezuelan equine encephalitis and hemorrhagic fevers like Ebola.
It appears that disproportionate emphasis on mythical "dirty bombs" vis-à-vis chemical-bio bombs is meant to press and exploit non-major or threshold nuclear states. There being no universally-acceptable definition of "terrorism", any state, individual or group could be dubbed a "terrorist".
The problem of divergent perceptions about "terrorism" could best be understood by analogy with problems with negative numbers in mathematics. Example: Antoine Arnauld argued in mid-1600 that the proposition –1: 1 = 1: -1 must be non-sense: 'How can a smaller be to a greater as a greater is to a smaller'. In year 1712, Leibnitz agreed that Arnauld had a point.
To control "terrorism", it is necessary that no strong state should try to exploit a weak state, using "aiding abetting terrorism" as a subterfuge. In historical context, efforts to distinguish "terrorism" from civil disobedience, revolutions, crime, banditry, freedom movement, etc. have foundered.
The best approach: The best approach to control "terrorism", nuclear or CBW, appears to be the one presented by Dr Ihekwoaba D. Onwudiwe (University of Maryland) in his The Globalisation of Terrorism. He used World Systems Theory (dividing countries into dominant/core and dependent/peripheral groups) to identify the "terrorism" problem.
Onwudiwe does not classify "terrorists" as crimainals or freedom fighters. But looks at terrorism as "consequence of ho the world is ordered". He postulates, "There are dominant nations that control world resources and manufacturing practices, and which possess the ability to translate their economic resources into politcal and military strength used to maintain a world order that continues to benefit their best interests…They have the military might to enforce their will when challenged…Patterns of terrorism are strongly influenced by nature of the capitalist world economic system. …Terrorism is a response to the structure of the world system, a response to the global inequality that exists between nations, the only solution that will have any significant impact on the reduction and control of terrorism are those that restructure the world; that is policies that eliminate cross-national inequality and existing patterns of exploitation that extend from the core to the peripheral nations of the world. Military interventions, attempts at 'target hardening', or other forms of social control such as economic sanctions, may work in the short run to contain terrorism, but only temporarily. In the long run, however, these policies have been and will continue to be ineffective since they do nothing to remedy the conditions that set the state for terrorism: namely global inequality".
It appears that "dirty bomb" is a hoax to exploit nouveau-nuclear or nuclear-threshold nations. Real threat emanates from chemical or bio-weapons. Solution to terrorism lies in a less exploitative world order.
Measures taken by the Baltic States are insufficient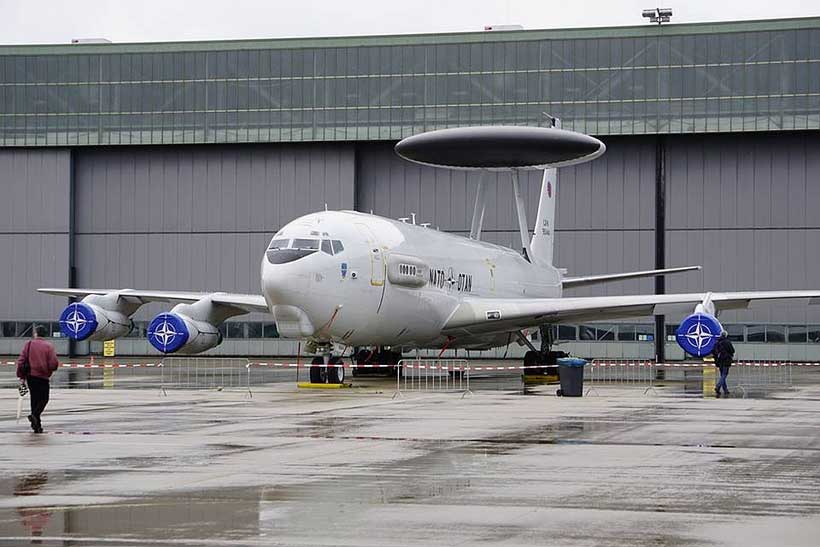 The Ministers of Foreign Affairs of NATO met on April, 2 in the midst of an unprecedented pandemic. Though they expressed the deepest sympathies with all the victims of the Coronavirus disease, NATO continues to do its part.
The organization tries to kill two birds with one stone. On the one hand, Commander, U.S. European Command, Gen Tod D. Wolters commented that linked exercises to Defender-Europe 20 in the Baltic States, along with a number of other planned events, were cancelled. On the other hand, NATO's enhanced Forward Presence Battlegroups in Latvia and Lithuania continue training together with national troops putting military at risk of COVID 19 infection.
Thus, NATO's enhanced Forward Presence Battlegroup in Latvia in March completed two exercises, CRYSTAL ARROW and IRON SPEAR, demonstrating its ability to effectively work together on the battlefield. It is difficult to imagine how soldiers practiced social distancing while being in tanks. It looks as if NATO and local military authorities try to reassure the population and the military and convince them of the absence of threat.
The more so, it was reported that NATO eFP units from Norway (the Telemark Battalion) together with US JTAC's and M-1 Abrams tanks (1-9 CAV) conducted on March 25 Combined Arms Live Fire Exercise (CALFEX) on the Pabrade training grounds. The focus was to maintain combat readiness and perform complex training as part of the NATO mission to Lithuania. At the same time the battalion confirmed last week that 24 troops had tested positive for the coronavirus. NATO conducts exercises in the Baltic States despite COVID 19 spread among troops.
In spite of this fact, NATO remains active openly demonstrating its ability of collective defence against threats. Though the nature of threats has changed drastically, NATO showed flexibility only in words. Apparently, NATO and the U.S. in particular is not going to give up its policy in the region. The U.S. cannot allow NATO to give up the idea of making Europe a battlefield in case of conflict with Russia.
As for the Baltic States' authorities, they should realize that the presence and ongoing activity of NATO Battlegroups on their territory poses a real threat to the region, though today it is not military.
NATO enhanced Forward Presence keeps its promise to the Baltic States. And what about the promises Baltic authorities gave to their own people?
Pakistan's Strategic Preparedness and Critical Decision-Making One Year after Balakot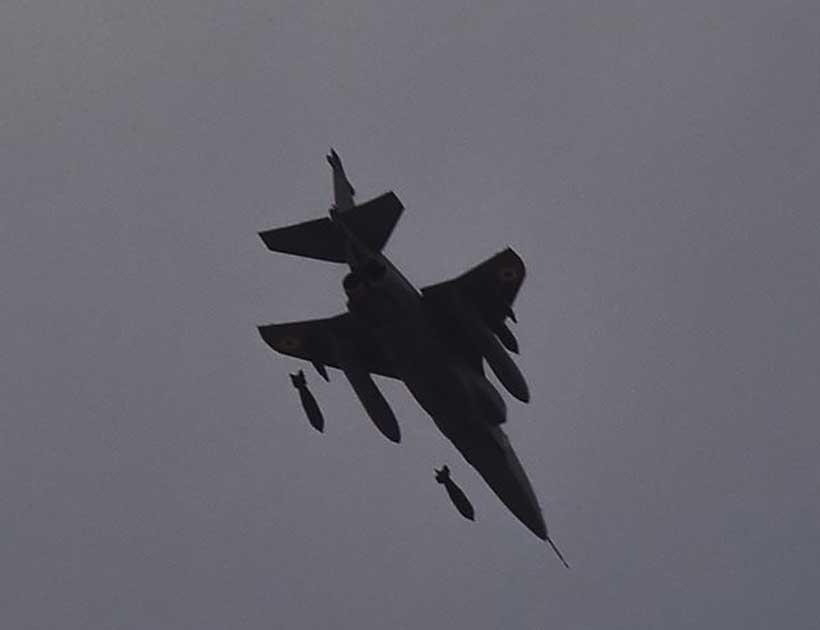 With numerous heads of state gradually coming to terms with the realities of an entire world under lockdown, India's new domicile laws for the disputed territories of Jammu and Kashmir mark a return to business as usual for India-Pakistan tensions. Particularly following Pakistan's official condemnation of what has been termed as the 'Jammu and Kashmir Reorganization Order 2020', the threats which this seven decades old dispute still pose to regional peace and stability remain ever-present even amidst a prevailing global pandemic. Especially considering how just a year ago, both countries were brought dangerously close to the brink of total and perhaps even nuclear war, it is worth highlighting how India's sustained and single-minded approach to altering the status-quo across the LoC, by any means necessary, risks yet another global catastrophe. The kind of catastrophe which may render the ongoing COVID-19 crisis as wholly insignificant compared to the near irreversible effects of a devastating nuclear war between both countries.
These dangers are clearly evident in how with even more than a year having passed since the Balakot air strikes, there has not yet been a clear acknowledgment of how India's new-found penchant for nuclear brinkmanship and reckless flirtation with the escalation ladder has affected Pakistan's strategic preparedness and crisis decision making. For instance, Prime Minister Modi's now infamous reference to his planned qatal ki raat (Night of Murder)and Prime Minister Khan's purported warning of responding to any such provocation 'three times over' presented startling insights into how both countries' politico-military leaders envisioned the escalation ladder. Whereas, the above references are reported to have alluded to ballistic missiles armed with conventional payloads, the irreversible step towards a nuclear strike – be it a tactical demonstration or a pre-emptive decapitation – remained unnervingly close. The risks of which are likely to have then weighed heavily on decision makers on both sides of the border.
Considering how both sides' missile delivery systems are inherently designed for dual-use purposes, this comingling of strategic and conventional assets presents a disquieting reaffirmation of the immense difficulties faced when accurately ascertaining the other's intentions and risk assessments with reference to a 'mutually acceptable' escalation ladder. Whereas many analysts on both sides of the border have evinced confidence that both India and Pakistan understand each other's strategic signals and postures, the deliberate change being brought about within India's strategic doctrine and military thinking is aimed at radically altering this understanding. A development that is further adding to the difficulty of ensuring deterrence stability within an increasingly complex and technologically advanced world.
This impact of comingling strategic and conventional capabilities on critical decision-making and overall situational awareness has been discussed at length in a recent report released by the Center for Strategic and International Studies in Washington D.C.Titled 'Under the Nuclear Shadow' the nearly two year study is aimed at assessing the impact of some of the latest ISR capabilities on the strategic calculus and situational awareness of nuclear weapons states. It identifies a broad range of developments which key policymakers in charge of today's nuclear arsenals need to take into account whilst recognizing 'the complex interplay between technology, escalation, and decision making.' Within this framework, the risks of what the report identifies as 'Entanglement' or decision makers' inability to delineate between nuclear and conventional risks, represents a highly significant potential pathway for escalation.
The simple truth that these risks were in full play during last year's confrontation between nuclear armed India and Pakistan throughout the post-Pulwama environment has since been grossly underrated by Indian policymakers. In fact, this has been evident throughout India's search for a limited engagement with Pakistan, just below its nuclear thresholds as enshrined in its now institutionalized concepts of 'Cold Start' and 'Surgical Strikes'.
As a result, the onus has been placed solely on Pakistan to disentangle such risks. What's more, Pakistan has to now base its risk assessments of India's intentions mostly from the missions being conducted against it, as opposed to the fast expanding, dual-use capabilities of the Indian military. These include India's Brahmos cruise missiles and its S-400 missile defense batteries both of which can respectively deploy and detect both conventional and nuclear assets. Thus, making it extremely difficult for Pakistani decision makers to distinguish a potential conventional mission from a nuclear one.
Taking into account Pakistan's self-avowed doctrine of Full Spectrum Deterrence, what such provocations may and have probably already led to is a significantly reduced nuclear threshold. While much has already been written on how Pakistan's Tactical Nuclear Weapons (TNWs) such as its Nasr missile batteries have significantly reduced this threshold, a perhaps highly understudied aspect is how India's aggressive posturing and increasing ambiguity with regards to its NFU (No First Use)policy has since played psychologically on the minds of Pakistani strategists and decision makers.
As pointed out in the above referenced report, the prevalence of cognitive biases in the form of confirmation bias and availability heuristics within an increasingly complex nuclear environment in themselves present a dangerous path towards escalation. Amidst the deliberate jingoism and incessant allusions to nuclear war-fighting from key leaders within India's national security apparatus, there is a genuine risk that India's institutionalized brinkmanship -by willfully bringing about first-strike instability – may lead to all-out disaster under the reckless garb of calling Pakistan's nuclear bluff. This holds especially true when considering that the dominant discourse surrounding an irrational Indian security junta, imbibed in the RSS's fanaticism, may be directly driving certain aspects of confirmation bias and availability heuristics within Pakistani decision-making circles. A factor that has already perhaps multiplied exponentially since India's decision to engage in a cross-border air-strike against Pakistan just 14 months ago.
Hence, with the entire world reeling from an unseen pandemic that has already changed day to day life as we know it, the risks of something even graver still loom large when considering the precarious strategic balance in South Asia. Risks that are all seriously worth re-considering as both countries simultaneously attempt to secure the well-being and future of their respective populations as part of a joint global effort. Ironically pointing towards yet another common goal which both countries can find some common ground over to help de-escalate such prevailing tensions.
China manoeuvres to protect its interests while keeping its hands clean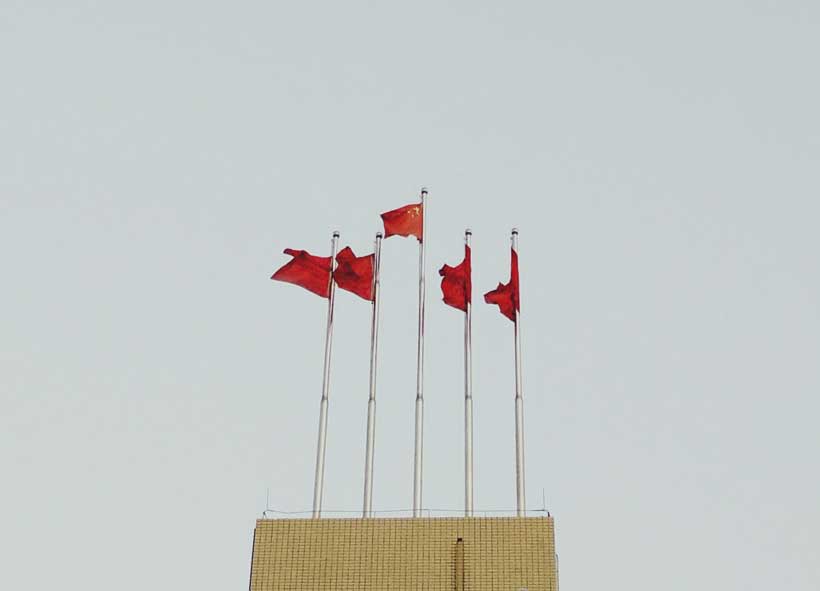 The question is not if, but when the long-standing American defence umbrella in the Gulf, the world's most militarised and volatile region, will be replaced by a multilateral security arrangement that would have to include China as well as Russia.
The United States' perceived diminishing commitment to the Gulf and the broader Middle East and mounting doubts about the deterrence value of its defence umbrella leave the Gulf stuck between a rock and a hard place. The American umbrella is shrinking, but neither China nor Russia, despite their obvious interests, are capable or willing simply to shoulder the responsibility, political risk and cost of replacing it.
On balance, China's interests seem self-evident. It needs to secure its mushrooming political and economic interests in the Gulf, which includes ensuring the flow of oil and gas and protecting its infrastructure investment and the expanding Chinese diaspora in the region. Nonetheless, China has so far refrained from putting its might where its money is, free-riding instead (in the words of US officials) on America's regional military presence.
Indeed, for the longest time China has been able to outsource the protection of its interests to the United States at virtually no cost. For the US, guaranteeing security in the Gulf has been anchored in an American policy which accepted that maintaining security far beyond the borders of the United States was in America's national interest, including the protection of Chinese assets. All China needed to do, therefore, was to make minimal gestures such as contributing to the multi-national effort in the Gulf and adjacent waters to counter Somali pirates.
In the meantime, China could pursue a long-term strategy to bolster its capabilities. This included infrastructure projects related to the Belt and Road Initiative (BRI) with dual-purpose potential (such as the strategic ports of Gwadar in Pakistan and Duqm in Oman as well as commercial investment in Dubai's Jebel Ali), the creation of China's first overseas military facility in Djibouti, and significant expenditure on upgrading the Chinese armed forces.
All that potentially changed with the rise of US President Donald J. Trump, who advocated an America First policy that attributed little value to past US commitments or to maintaining existing alliances. Hence Trump embarked on a trade war with China – viewed as a strategic competitor – and appeared to fuel rather than resolve regional stability by uncritically aligning American policy with that of Saudi Arabia and Israel and targeted Iran as the source of all evil.
This change has yet to translate into specific Chinese policy statements or actions. Nonetheless, the anticipated shift from a unipolar to a multilateral security architecture in the Gulf has cast a new light on the first-ever joint naval exercise involving Chinese, Russian and Iranian naval forces, as well as China's seemingly lukewarm support for a Russian proposal for a multilateral security approach in the Gulf.
China was careful to signal that neither the joint exercise nor its closer military ties with a host of other Middle Eastern nations meant it was aspiring to a greater role in regional security any time soon. If anything, both the exercise and China's notional support for Russia's proposed restructuring of regional security suggest that China envisions a continued US lead in Gulf security, despite the mounting rivalry between the world's two largest economies.
The Russian proposal in many ways fits China's bill. Its calls for a multilateral structure involving Russia, China, the United States, Europe and India that would evolve out of a regional security conference along the lines of the Organisation for Security and Cooperation in Europe (OSCE). While backing Russia's proposal in general terms, Chinese foreign ministry spokesman Geng Shuang stopped short of specifically endorsing it. Geng welcomed 'all proposals and diplomatic efforts conducive to de-escalating the situation in the Gulf region'.
China's reluctance to endorse the Russian proposal more wholeheartedly is rooted in differing approaches towards multilateralism in general and alliances in particular. China shies away from alliances, with their emphasis on geo-economics rather than geopolitics, while Russia still operates in terms of alliances. Despite favouring a continued American lead, China sees a broadening of security arrangements that would embed rather than replace the US defence umbrella in the Gulf as a way to reduce regional tensions.
China also believes that a multilateral arrangement would allow it to continue to steer clear of being sucked into conflicts and disputes in the Middle East, particularly the Saudi-Iranian rivalry. A multilateral arrangement in which the US remained the key military player would further fit the pattern of China's gradual projection of its growing military power beyond its borders.
With the exception of the facility in Djibouti, China's projection becomes less hardcore the further one gets from the borders of the People's Republic. More fundamentally, China's approach is grounded in the belief that economics rather than geopolitics is the key to solving disputes, which so far has allowed it to remain detached from the Middle East's multiple conflicts. It remains to be seen how sustainable this approach is in the long term.
Such an approach is unlikely to shield China forever from the Middle East's penchant for ensuring it is at the heart of the major external parties' concerns. And as Jiang Xudong, a Middle East scholar at the Shanghai Academy of Social Sciences, puts it: 'Economic investment will not solve all other problems when there are religious and ethnic conflicts at play'.
Author's note: first published in Asian Dialogue