New report from UN Economic Commission for Europe measures progress on global goals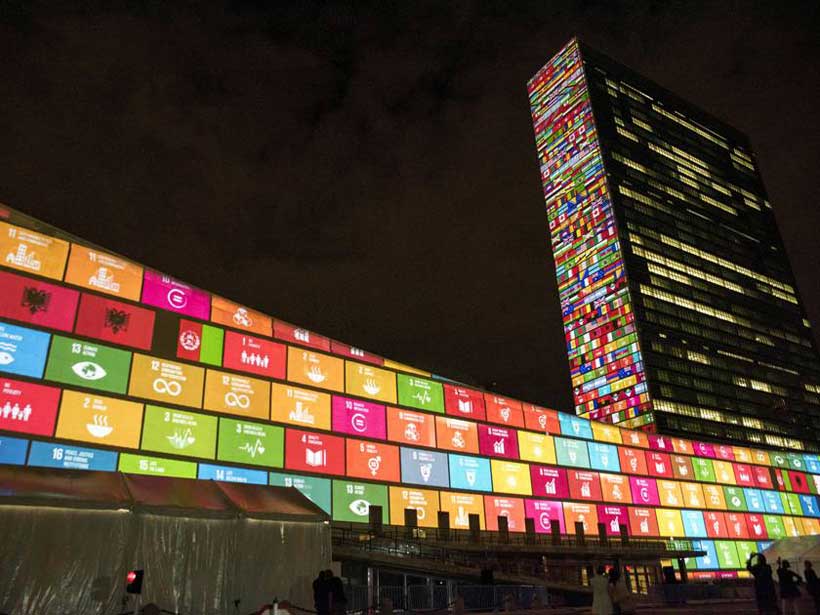 As all eyes, hearts and minds focus on the COVID-19 coronavirus pandemic, the Sustainable Development Goals (SDGs) garnered attention on Tuesday when a new UN report revealed that only ten countries in the European region have levels of air pollution below the World Health Organization (WHO) recommended limit.
The UN Economic Commission for Europe's (UNECE) first regional report on SDG progress has singled out Iceland, Sweden, Finland, Canada, Estonia, United States, Norway, Portugal, Ireland and Spain as meeting the WHO standards, noting that others need to step up.  
These and other findings aim to sharpen efforts to achieve the SDGs by describing levels and trends of selected indicators and highlighting challenges, which will be used to inform the Regional Forum on Sustainable Development, which will be held Thursday online.
Measuring change for most of the 49 indicators across the 17 SDGs, the report found that UNECE countries are mostly fulfilling targets or making good progress, including on eradicating extreme poverty, enhancing social protections and achieving low levels of maternal, infant and child mortality.
And the report highlights actions toward preserving the planet, such as expanding forest cover, providing safely managed sanitation, lowering the energy intensity of the economy and complying with environmental agreements.
But the findings are not all favourable, including in the areas of air pollution, marine protection, development assistance and disaster-risk reduction strategies.
Key trends
Health indicators show that in most countries, the proportion of underweight children below age five is low while overweight rates are much higher – a pattern especially pronounced in some Western Balkan countries.
"There are ten times more overweight children than underweight children in Albania, eight times more in Montenegro and around seven times more in Bosnia and Herzegovina and in North Macedonia", according to UNECE.
Turning to gender equality, women in most countries spend considerably more time in domestic and care work than men, with the largest differences observed in Albania, where women spend 5.2 hours and men 0.8 hours per day. Nordic countries had the smallest gap.
Sweden, Finland, Spain and Norway each have more than 40 per cent women among members of parliament, and in 36 countries across the region the share of women parliamentarians increased between 2015 and 2019.
However, only Belarus, France, Iceland and Sweden have near gender parity among local government representatives.
Regarding climate, almost all countries observed an improvement in CO2 emissions between 2011 and 2016, with the largest drop in Uzbekistan, followed by Turkmenistan and Ukraine.
And over the past two decades, forest cover has been expanding in the region – a marked contrast with the situation worldwide, in which forest areas have decreased between 2000 and 2015.
At the same time, Turkmenistan, Uzbekistan and Israel have a level of water stress above 100 per cent as each extracts more water than is renewed in the same period.
Development and economy
Of the 25 countries with available data, only Sweden, Luxembourg, Norway, Denmark and the United Kingdom meet the target of 0.7 per cent of gross national income allocated to official development assistance.
And while Austria, Belgium, Finland, France, Germany and Ireland have unemployment benefits reaching or exceeding 95 per cent of the population, that same coverage is below two per cent in Turkey, Azerbaijan and Kyrgyzstan.
Although UNECE countries all have retirement pension provisions, the report showed that in 2016 about half covered 100 per cent of their populations, with the lowest coverage found in Montenegro (53 per cent) followed by Croatia (57 per cent).
COVID-19 is reversing the important gains made over the last decade for women
Progress for women in work could be back at 2017 levels by the end of 2021 as a result of the COVID-19 pandemic, according to analysis conducted for PwC's annual Women in Work Index, which measures female economic empowerment across 33 Organisation for Economic Cooperation and Development (OECD) countries*. The evidence emerging globally is that the damage from COVID-19 and government response and recovery policies, is disproportionately being felt by women.
For nine years, countries across the OECD* made consistent gains towards women's economic empowerment. However, due to COVID-19 this trend will now be reversed, with the Index estimated to fall 2.1 points between 2019 and 2021, according to analysis undertaken for PwC's annual Women in Work Index. The Index will not begin to recover until 2022, where it should gain back 0.8 points.
In order to undo the damage caused by COVID-19 to women in work – even by 2030, progress towards gender equality needs to be twice as fast as its historical rate.
Bhushan Sethi, Joint Global Leader, People and Organization at PwC, said:
"The setbacks that we are experiencing with COVID-19 in terms of the workforce tell a worrisome story. While the impacts are being felt by everyone across the globe, we are seeing women exiting the workforce at a faster rate than men. Women carry a heavier burden than men of unpaid care and domestic work. This has increased during the pandemic, and it is limiting women's time and options to contribute to the economy. In the labour market, more women work in hard-hit human contact-intensive service sectors – such as accomodation and food services, and retail trade. With social distancing and lockdowns, these sectors have seen unprecedented job losses."
Between 2019 and 2020, the annual OECD unemployment rate increased by 1.7 percentage points for women (from 5.7% in 2019 to 7.4% in 2020). In the US, the female unemployment rate increased sharply from 4% in March 2020 to 16% in April 2020. The female unemployment rate stayed high for the remainder of 2020, ending the year in December 2020 at 6.7%, 3 percentage points higher than in December 2019. In the UK, the full impact of job losses from COVID-19 is yet to be realised due to job retention schemes, but furlough data shows that women are at greater risk of losing their jobs when these schemes come to an end. Between July and October 2020, a total of 15.3 million jobs were furloughed in the UK. For furloughed jobs for which gender was known, 52% of these were women's jobs, despite women only making up 48% of the workforce.***
The disproportionate burden of unpaid childcare falls on women
Before COVID-19 hit, women on average spent six more hours than men on unpaid childcare every week (according to research by UN Women). During COVID-19, women have taken on an even greater share and now spend 7.7 more hours per week on unpaid childcare than men** – this 'second shift' equates to 31.5 hours per week; almost as much an extra full-time job.
This increase in unpaid labour has already reduced women's contribution to the economy. If this extra burden lasts, it will cause more women to leave the labour market permanently, reversing progress towards gender equality and reducing productivity in the economy.
While some women may choose to leave the workforce temporarily due to COVID-19 with the intention to return post-pandemic, research shows that career breaks have long-term impacts on women's labour market prospects, and women will return to lower paid and lower skilled positions.
PwC Women in Work 2021 Index (performance prior to COVID-19 pandemic)
Iceland continues to hold the top spot on the Index out of OECD countries. It is a consistent strong performer in female labour force participation (84%), has a small participation rate gap (5%), and even smaller female unemployment rate (3%).
Greece saw the largest increase in terms of Index score between 2018 and 2019, driven by improvement in all labour market indicators except for the share of full-time female employees. On the contrary, Portugal experienced the largest decline in Index score between 2018 and 2019 due to a widening of its gender pay gap by 5 percentage points.
New Zealand and Slovenia both increased their rankings on the Index by one position. New Zealand saw an upward trend across all five indicators and has risen by 5 spots on the Index over the course of nine years. Government policy and a history of female representation in political institutions have helped to drive these gains. Slovenia's improvement was driven by a fall in the participation rate gap and in female unemployment, as well as an increase in the share of full-time female employment.
If OECD countries increased their rates of female employment to match Sweden's (consistently the top performer), the gain to GDP would be over US$6 trillion per annum. The US, with one of the highest female unemployment rates, is expected to gain the most – as much as US$1.7 trillion per annum.
65% of Adults Think Race, Ethnicity or National Origin Affects Job Opportunities
A recent Ipsos-World Economic Forum survey has found that 65% of all adults believe that, in their country, someone's race, ethnicity, or national origin influences their employment opportunities. When considering their own race, ethnicity, or national origin, more than one-third say it has impacted their personal employment opportunities.
The online survey was conducted between 22 January and 5 February 2021, among more than 20,000 adults in 27 countries. It also reveals that 60% of adults think that someone's race, ethnicity, or national origin plays a role in education opportunities, access to housing, and access to social services.
As Black History Month in the United States draws to a close, awareness of the impacts of race, ethnicity and national origin on opportunities in life is exceptionally high. It follows a tumultuous year when the pandemic put inequality into the spotlight, and events in the US sparked international protests as long-simmering, systemic racial inequities came to the forefront.
Of those surveyed, 46% say the events of the past year have increased differences in opportunities as well as access to housing, education, employment and/or social services in their country. In comparison, 43% say the events have had no impact on differences and 12% say they have decreased differences.
About 60% of respondents in Latin America, Spain and South Africa, and nearly half in France, Italy, Malaysia, Japan, Sweden, Belgium and the US say recent events have increased race, ethnicity, or national origin-based differences in opportunities in their country, compared to only about one in three in Germany, Poland and Saudi Arabia, one in four in China, and one in seven in Russia.
Perceptions versus the reported personal experience of inequality also vary significantly in countries. Compared with the 27-country average for all four types of opportunities measured, several countries stand out.
'Industry 4.0' tech for post-COVID world, is driving inequality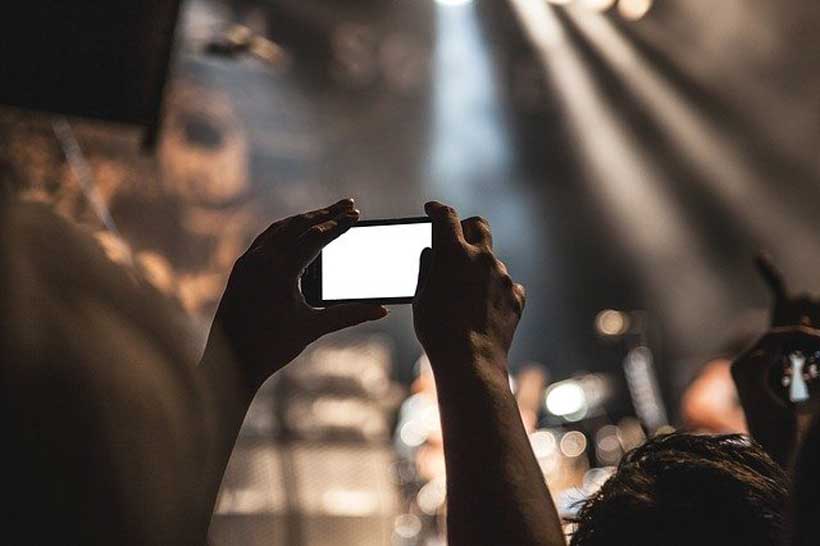 Developing countries must embrace ground-breaking technologies that have been a critical tool in tackling the COVID-19 pandemic, or else face even greater inequalities than before, UN economic development experts at UNCTAD said on Thursday.
"Very few countries create the technologies that drive this revolution – most of them are created in China and the US – but all countries will be affected by it", said UNCTAD's Shamika Sirimanne, head of Division on Technology and Logistics. "Almost none of the developing countries we studied is prepared for the consequences."
The appeal, which is highlighted in a new UNCTAD report, relates to all things digital and connective, so-called "Industry 4.0" or "frontier technologies", that include artificial intelligence, big data, blockchain, 5G, 3D printing, robotics, drones, nanotechnology and solar energy.
Gene editing, another fast-evolving sector, has demonstrated its worth in the last year, with the accelerated development of new coronavirus vaccines.
Drone aid
In developing countries, digital tools can be used to monitor ground water contamination, deliver medical supplies to remote communities via drones, or track diseases using big data, said UNCTAD's Sirimanne.
But "most of these examples remain at pilot level, without ever being scaled-up to reach those most in need: the poor. To be successful, technology deployment must fulfil the five As: availability, affordability, awareness, accessibility, and the ability for effective use."
Income gap widening
With an estimated market value of $350 billion today, the array of emerging digital solutions for life after COVID is likely to be worth over $3 trillion by 2025 – hence the need for developing countries to invest in training and infrastructure to be part of it, Sirimanne maintained.
"Most Industry 4.0 technologies that are being deployed in developed countries save labour in routine tasks affecting mid-level skill jobs. They reward digital skills and capital", she said, pointing to the significant increase in the market value of the world's leading digital platforms during the pandemic.
Innovation dividends
"The largest gains have been made by Amazon, Apple and Tencent," Sirimanne continued. "This is not surprising given that a very small number of very large firms provided most of the digital solutions that we have used to cope with various lockdowns and travel restrictions."
Expressing optimism about the potential for developing countries to be carried along with the new wave of digitalisation rather than be swamped by it, the UNCTAD economist downplayed concerns that increasing workforce automation risked putting people in poorer countries out of a job.
This is because "not all tasks in a job are automated, and, most importantly, that new products, tasks, professions, and economic activities are created throughout the economy", Sirimanne said.
'Job polarization'
"The low wages …for skills in developing countries plus the demographic trends will not create economic incentives to replace labour in manufacturing – not yet."
According to UNCTAD, over the past two decades, the expansion in high and low-wage jobs – a phenomenon known as "job polarization" – has led to only a single-digit reduction in medium-skilled jobs in developed and developing countries (of four and six per cent respectively).
"So, it is expected that low and lower-middle income developing countries will be less exposed to potential negative effects of AI and robots on job polarization", Sirimanne explained.
Nonetheless, the UN trade and development body cautioned that there appeared to be little sign of galloping inequality slowing down in the new digital age, pointing to data indicating that the income gap between developed and developing countries is $40,749 in real terms today, up from $17,000 in 1970.