If one is to believe the countless recent articles about hypersonic weapons, then Russia and China have invented a revolutionary weapon fundamentally challenging U.S. missile defense and the security of the American people. Fittingly, one particular op-ed in the New York Times is actually titled "Hypersonic Missiles are a Game Changer" [1]. The New York Times op-ed, like so many others, reminds us that "no existing defenses can stop such weapons" and that hypersonic velocity is "something no missile can currently achieve, aside from an ICBM during re-entry" [1]. According to another article, America's missile defense needs to "be like Sparta" because we "are staring at a critical gap in our nation's missile defense" [2]. Both articles, representative of many others, claim that U.S. missile defense "effectively provided protection from intercontinental ballistic missiles (ICBMs) through the most sophisticated multilayered ballistic missile defense capabilities known to man. Now, next-generation foreign threats are creating near term vulnerability, the gap if you will, that challenges our defensive capabilities" [2].
But are these alarming messages actually true? The short answer is no. Contrary to the notion promulgated in the articles, there is currently no multilayered ballistic missile defense against ICBMs. There are no layers of different systems to engage an incoming ICBM. There is only one limited system: Ground-based Midcourse Defense (GMD). GMD has currently 44 interceptors available in Fort Greely, Alaska and Vandenberg Air Force Base, California to engage incoming ICBMs. The task of the GMD system is only to defend against a limited ICBM threat that could emerge from North Korea and potentially from Iran in the future. GMD was never intended to be used against the vast ICBM arsenals of Russia or China with hundreds of ICBMs and thousands of nuclear warheads. Defending against a massive ICBM attack from either of these countries has always been impossible. Therefore, hypersonic weapons are not a new threat that suddenly give Russia or China the capability to attack North America with nuclear warheads. This capability has existed since the development of ICBMs. Russia and China possess the capacity to attack the United States with ICBMs just as the United States has the ability to attack those countries. However, it is worth noting that neither Russia nor China possess any defense against ICBMs that is comparable to the U.S. GMD system.
It is worrying that the aforementioned op-eds were written by experienced individuals who should know of their inaccuracies. The authors include a former member of the National Security Council and a former Member of Congress who served on the House Appropriations Defense Subcommittee and the House Permanent Select Committee on Intelligence.
On the other side of the discussion, several articles completely contradict the notion of an emerging threat and downplay the dangers and capabilities of the new hypersonic weapons. The Union of Concerned Scientists (UCS), indicative of the broader critical opinion, paint the mainstream view about hypersonic weapons as a "fantastical depiction" [3]. This depiction, according to the UCS, is aimed to support an arms race among the major military powers to develop these weapons and "is part of a long pattern of media hype" [3]. Further, the critics also correctly address that "current U.S. defenses are not designed to defend against Russia and China, the nations currently deploying hypersonic weapons. The United States will therefore remain vulnerable to missile attack regardless of whether or not hypersonic weapons are deployed" [3].
The UCS (and other like-minded critics) have valid points against much of the sensational and often fundamentally wrong reporting on hypersonic weapons in the media. However, these critics often base their arguments' assumptions on theory and lack important operational considerations that should be part of the discussion.
The Threat
The speed of hypersonic weapons is typically the key focus in most discussions of them as a dangerous new weapon system. This is understandable, as their speed is certainly significant and poses a strong technical challenge in designing a system to counter their employment. However, it must be understood that speed is only one consideration for successful intercept. The ability for hypersonic missiles, or glide vehicles, to significantly maneuver and avoid a predictable trajectory is the critical feature that will be the biggest challenge to overcome. Existing air and missile defenses are designed against ballistic missiles, which travel along a predictable trajectory with very limited ability to maneuver. Hypersonic weapons will negate current defense capabilities due to their greater speed and maneuverability relative to ICBMs.
To qualify as a hypersonic weapon, the weapon must be able to travel at least five times the speed of sound. The Russian Avangard hypersonic glide vehicle, the first operational hypersonic weapon, has the ability to achieve speeds between 20 to 27 times the speed of sound, according to the Russian government. In comparison, a traditional ICBM changes speeds throughout its parabolic flight (between boost, exo-atmospheric midcourse, and terminal phases) and achieves speeds averaging 20 times the speed of sound during re-entry into the atmosphere. By this definition, current ICBMs would also technically be hypersonic missiles. Therefore, according to the critics of the hypersonic weapons hype, the speed and flight time of hypersonics, even if they were faster than ballistic missiles, is immaterial. However, that argument is incorrect. Missile flight time makes a significant difference because it directly influences decision space, the time that human operators have to react to an incoming threat, and potential engagement windows, the time defense systems need to successfully counteract a missile threat.
A threat missile may undergo a 15-20-minute flight time until target impact, during which defenders have an approximately five-minute engagement window in which to react. This window varies depending on where the threat originates relative to the interceptor location; therefore, one or two minutes within this cycle is a significant amount of time, representing twenty to forty percent of the total engagement window. If one was only focusing on theoretical concerns, one or two minutes may seem inconsequential. However, from the perspective of military operations, it may be critical. Precise flight timing impacts equipment and software requirements, defense crew processes, and other operational considerations with significant impact on achieving success. The UCS, in their criticism, appear to ignore established missile defense tactics. Air and missile defenders generally attempt multiple shots against an incoming threat to increase the probability of successful intercept. Under such scenarios, every minute counts in order to have as many shot opportunities as possible. This is particularly important when dealing with nuclear warheads with unimaginable consequences if not intercepted.
Critics also tend to address the low flying flight path of hypersonic glide vehicles. In their eyes, taking advantage of the curvature of the earth to fly beneath missile defense radars is overstated. But here too, there is a more than what meets the eye. The UCS state that total reliance on ground-based radar for early warning of missile attacks is a relic of the past for technologically-advanced nations like the United States or Russia [3]. According to them, both nations have operated early warning satellites since the 1970s. It is true that space-based infrared sensors would detect a hypersonic missile launch just as easily as an attack with traditional ballistic missiles due to the infrared emissions. However, what is missing in this assessment is the fact that detection alone will not help in the actual intercept of the threat. Detection alone would only give the opportunity to warn people of incoming strategic missiles that will impact in approximately 20 minutes, which is hardly any time to prepare a metropolitan area for an impact. In order to engage an incoming missile, radars are required, which are more precise than the data obtained from infrared satellites. These satellites do not produce an exact real-time accurate picture. Even if they did, discrimination of the warhead from space would be nearly impossible. Discrimination, the ability for a radar to discern which object is the lethal warhead and needs to be intercepted, is critical for a successful engagement. When an ICBM is launched, a so-called 'missile event' could produce a flying cloud or cluster of several hundreds of parts and debris, with one of them being the actual warhead. In addition, there are decoys that are made to look like the lethal warhead to confuse defense systems. Hypersonic weapons could, just like ballistic missiles, be equipped with such decoys. Therefore, ground-based radars are essential for effective missile defense to discriminate and destroy the warhead.
Despite the flaws in their theoretical approach, critics are correct in stating that hypersonic weapons are being inaccurately presented as new and insurmountable urgent threats. Hypersonic glide vehicles, although new, are not strategic game changers that pose a new threat by enabling Russia and China to attack the United States with nuclear warheads. Hypersonic weapons are not a new advantage for China, Russia, or for the United States. The United States does not need hypersonic weapons to attack Russia, China, or any other nation to overwhelm any sort of missile defense system. Contrary to the United States, no other country has even a limited capability to engage ICBMs.
However, to claim that hypersonic weapons are simply 'hype' to justify increased military spending, is only telling half the story. Hypersonic weapons do represent a basic capability that is revolutionary in the field of missile defense. Missile defense is currently grounded in math to calculate and predict, based upon a missile's trajectory, where an incoming missile will be at a certain time in order to engage and destroy that it. With the development of new hypersonic weapons that have the ability to maneuver and therefore don't follow a predictable trajectory, the very basis of missile defense is called into question. Therefore, it is necessary to research methods and technology to counter this threat because it could potentially make traditional missile defense as we currently know it obsolete.
The Impact
The question of why the United States appears to lag behind Russia and China regarding hypersonic weapon systems as well as why defense against such systems was not part of earlier U.S. military planning must be addressed as part of the hypersonic discussion.
Russia's announcement of its first operational hypersonic weapon seems to have been a 'Sputnik moment' for the U.S. military. By 1957, the Soviet Union "had acquired the world's first ICBM, which also placed the first artificial satellite, Sputnik, in space. For the United States, this presented a substantial threat and challenge, amplifying fears about American weakness against a Soviet ICBM attack. This shaped the political support for the creation of an American anti-ballistic missile (ABM) system" [4]. Similar to what we are seeing now with hypersonic weapons, the first American ICBM was declared operational two years after the Soviet Union already had ICBMs. The reason for the American delay during the Cold War was due to a different strategic focus and military leadership that was not adaptive in its approach. With overwhelming air superiority and capable intercontinental bombers, the U.S. Air Force did not take the development of ICBM technology seriously in the 1950s. Within the Air Force, many fighter and bomber pilots, the elite of the hierarchy in the Air Force and the main pool from which decision makers came, were opposed to the notion of American ICBMs, since they saw their traditional roles in danger and could not conceptualize a new form of warfare.
Today's U.S. military lags behind Russian and Chinese developments in the field of hypersonic weapons and is pressed to find a quick solution for the defense against such weapons because of similar reasons. Completely focused on nearly two decades of counter insurgency warfare, the U.S. military neglected strategic planning, air and missile defense, and the military and technological modernization of Russia and the emergence of China. The U.S. Army, responsible for land-based air and missile defense marginalized its Air Defense Artillery formations. Similar to the Air Force's pilots, the Army's top decision-makers tend to come from the infantry or maneuver forces. The notion that the United States would always maintain air superiority because insurgents do not have air forces became ingrained in these decision-makers' minds. Under this pretext, short-range air defense (SHORAD) was practically abandoned and anti-drone warfare not developed. Now, the U.S. Army is playing catch-up in these very disciplines. While the United States was consumed with fighting wars in Iraq and Afghanistan, Russia and China developed their anti-access/area denial (A2/AD) capabilities and hypersonic weapons programs.
However, it is also important to understand that the current hypersonic weapons of U.S. adversaries cannot deliver what their operators want the public to believe. A warhead of a traditional ballistic missile only spends a relatively short time exposed to air resistance when it re-enters the atmosphere at high speed in its terminal flight. Hypersonic weapons on the other hand, traveling at hypersonic speed within the atmosphere, experience air friction throughout their entire flight and thus experience much higher levels of heat buildup. This could have dire consequences for the performance of those weapons. It is currently unknown what the effect of this amount of heat will be on hypersonic warheads and if their accuracy is compromised.
An examination of hypersonic weapons must be factual and not driven by political goals or emotion. Obviously, there is hardly any operational knowledge when it comes to this new type of weapon. However, the discourse on missile defense cannot be held solely based on theoretical knowledge and unrealistic assumptions when there are decades of operational knowledge regarding missile defense and its tactics and true capabilities. Are hypersonics a game changer when it comes to the security and defense of the American people from a nuclear attack? Definitely not. The American people have lived in the crosshairs of hundreds of ICBMs equipped with nuclear warheads for decades. The 44 Ground-based interceptors of the GMD system do not stand a chance against the hundreds of ICBMs that Russia and China have, not to mention that these ICBMs are equipped with multiple warheads.
In the future, hypersonic weapons may be a game changer in the field of weapons technology since they require a completely new approach for defense. Of course, research is needed to develop ways to defend against these hypersonic weapons as soon as possible. Despite this, one must remember that current hypersonic weapon capabilities are by far nowhere close to giving their operators a clear military advantage. 
[1] S. Simon, "Hypersonic Missiles Are a Game Changer", New York Times, Jan. 2, 2020. https://www.nytimes.com/2020/01/02/opinion/hypersonic-missiles.html
[2] T. Tiahrt, "How to Improve America's Missile Defense, Be Like Sparta, The National Interest, March 2, 2020. https://nationalinterest.org/blog/buzz/how-improve-americas-missile-defense-be-sparta-128467
[3] C. Tracy, "Setting the Record Straight on Hypersonic Weapons", Union of Concerned Scientists, February 03, 2020. https://allthingsnuclear.org/ctracy/setting-the-record-straight-on-hypersonic-weapons

[4] M. Unbehauen, G. Sloan, A. Squatrito,"The U.S. Missile Defense Shield and Global Security Destabilization: An Inconclusive Link", International Journal of Business, Human and Social Sciences, Zenodo, May 1, 2019. https://zenodo.org/record/3299365#.Xm6JNI7Yqzz
Test of Babur Cruise Missile: Pakistan Strengthening its Strategic Deterrence
A month of December 2021 Pakistan successfully tested "indigenously developed" Babur cruise missile 1b. In this recent test, Pakistan enhanced the range off the Babur cruise missile 1b, although it was not revealed that how much the range was enhanced in official statement from the ISPR. But Associated Press Associated Press Pakistan has stated that now the range of the cruise missile is almost 900 kilometres which is twice the range of the previous versions of the same missile. The previous versions of the Barber cruise missile his only range of 450 kilometres. The DG Strategic Plans Division, Pakistan in his official statement states that the purpose of the test is to enhance "Pakistan's strategic deterrence".
Today Pakistan strategic deterrence is based on the concept of "full spectrum deterrence" which is only "India-centric". The purpose of the Pakistan's strategic deterrence is to bring "every Indian target" within the range of its nuclear missiles. According to the Lt. General Khalid Ahmed Kidwai, Pakistan deterrence capability must allow it to choose it from the variety of options against variety of targets. The purpose of the Pakistan' nuclear missiles and its strategic capability are to deter threats emanating from its adversary from "sub-conventional to strategic levels". Thus, missile development by Pakistan is based on the logic of averting conventional and strategic attacks, dynamism and cost-effectiveness vis-à-vis its nuclear adversary in the South Asia.
South Asia in last two decades witnessed the development of missile technology including cruise missiles, ICBMs and MIRVs along with simultaneous acquisition and development of missile defence systems by India. Missile defence system development and acquisition by India was based on the objective to deny the existing "mutual vulnerability" between both South Asian neighbours. Moreover, it was to achieve a "sense of security" from the threat of being attacked. Thus, to maintain the credibility of its nuclear deterrence vis-à-vis its adversary Pakistan invested in cruise missile technology. Today, Pakistan is capable of launching cruise missiles (nuclear tipped and conventional) from land, sea, submerged platforms and air. Development of cruise missile option for Pakistan was necessary response against India's BMD development and acquisitions. In the latest saga of India's BMD acquisition saga India is importing much hyped S-400 missile defence system, which is "considered as best available missile defence system in the market" and the first batteries of the said system is to be deployed in Indian Punjab. Although, it is said that S-400 missile defence system is effective against cruise missiles, aerial targets and UAVs other than ballistic missiles but in reality, due to the high manuverability and terrain hugging capability of cruise missiles they are highly difficult target to intercept. Ballistic missile defences despite given much hyped to are penetrable, through missiles, decoys, MIRVs and UAVs. With recent advancement in UAVs and Swarm drones technology, it is deemed favourable by many scholars that BMDs could be overwhelmed and destroyed through swarm technologies. However, though this swarm technology is highly effective but all states have not yet achieved the level of sophistication and advancement in IA to manage the swarms.
In this regard missile systems are attractive, cost-effective, advanced, précised and sophisticated enough technology against missile and air defence systems. Moreover, due to recent advancements in missile technology cruise missiles are capable of high precision striking while dodging the missile defence systems of the adversary. Thus, in this regard the Pakistan's cruise missiles provide it the capability to hit target with precision strike without being intercepted by the adversary missile defence systems. As they fulfil the role of maintain the credibility of Pakistan's nuclear deterrence, nuclear tipped cruise missiles are of strategic importance to Pakistan. In current situation where India is working towards upsetting the deterrence equilibrium in the region by inducting more and more sophisticated military technology, cruise missile technology of Pakistan provide it with reliable mean to maintain the deterrence equilibrium in the region.
The recent hyped about cruise missile in today's international system are hypersonic cruise missiles or hypersonic glide vehicles. Global powers are competing to being able to deploy this technology. India is also taking part in this global race and has claimed that it has developed a "scramjet" technology. Question in this regard is that whether Pakistan would also invest in hypersonic cruise missiles or it could maintain the strategic deterrence without this.
Preventing Nuclear War in the Middle East: Science, System and "Vision"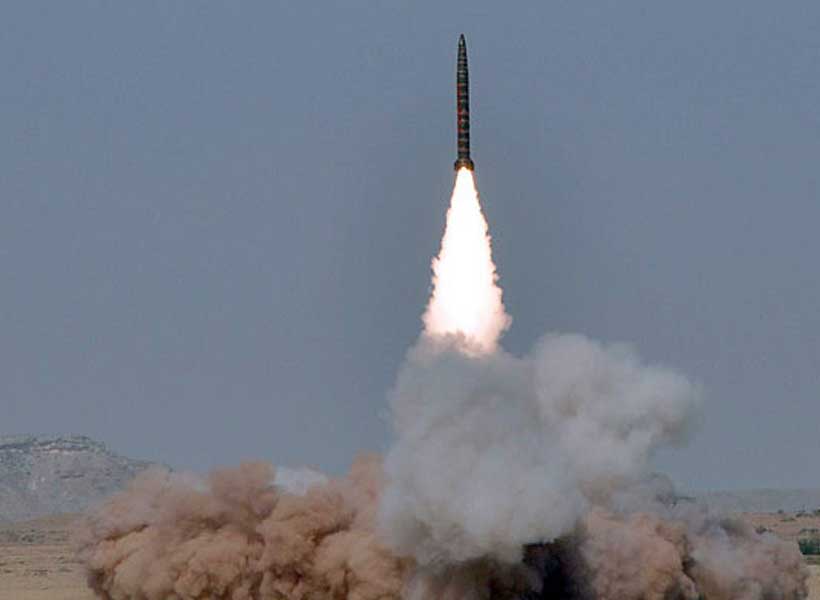 "A scientist, whether theorist or experimenter, puts forward statements, or systems of statements, and tests them step by step."-Karl R. Popper -The Logic of Scientific Discovery (1959)
For the moment, informed global concerns about nuclear war avoidance center on superpower crises over Ukraine. Though such existential concerns are understandable and well-founded, there are coinciding nuclear threats in other parts of the world. More precisely, because world politics must always be evaluated as a system,[1] whatever happens in Ukraine regarding nuclear warfare matters could sometime spill over into the Middle East.
Irremediably, the specific shape or form of any such "spillover" would be difficult to decipher.
Now, a very basic query must be raised: What are the essential parameters of relevant strategic planning? Whether or not analysts care to admit it, a nuclear war in the Middle East is conceivable and more-or-less plausible.[2]Nothing can be said about tangible probabilities because a nuclear war – any nuclear war – would represent a unique event. By definition, any nuclear conflict would be sui generis. In science and mathematics, true probabilities must be based upon the isolable frequency of pertinent past events.
Always.
Quo Vadis? By definition, no other subject of national security concern could possibly justify comparably serious examinations. This means, inter alia, that Israel's most capable strategic thinkers and scholars are immediately responsible for ensuring that virtually every imaginable nuclear war scenario will be suitably delineated and explored.[3] It suggests further that Israel's strategic analyses be consistently and expressly theoretical.
Recalling philosopher of science Karl Popper's oft-quoted line (borrowed from the classic German poet, Novalis), "Theory is a net. Only those who cast, can catch."[4]
A core question needs to be raised at the outset: How might Israel find itself caught up in a nuclear war? Under what identifiable circumstances could Israel discover itself involved with actual nuclear weapons use?
Presently, as Israel remains the only regional nuclear power, such concerns could appear baseless. Nonetheless, always changing "order-of-battle" considerations could change suddenly and unexpectedly, most ominously in regard to Iran.[5] Even in the continuing absence of a regional nuclear adversary, a beleaguered Israel could find itself having to rely upon nuclear deterrence against sub-nuclear (i.e., biological and/or massive conventional) threats. Acknowledging such a potentially existential reliance, the prospect of atomic weapons firing ought never be excluded or ruled out ipso facto.
What next? To answer its most basic nuclear security questions, Jerusalem's strategic planners will need to adhere closely to variously well-established canons of systematic inquiry, logical analysis and dialectical reasoning. Accordingly, there are four intersecting narratives that best "cover the bases" of Israel's obligatory nuclear preparedness: Nuclear Retaliation; Nuclear Counter Retaliation; Nuclear Preemption; and Nuclear War fighting. In sufficient detail, here is what these four comprehensive scenarios could reveal to that country's capable leaders and scholars:
(1) Nuclear Retaliation
Should an enemy state or alliance of enemy states ever launch a nuclear first-strike against Israel, Jerusalem would respond, assuredly, and to whatever extent judged possible/cost-effective, with a nuclear retaliatory strike. If enemy first-strikes were to involve certain other forms of unconventional weapons, notably high-lethality biological weapons, Israel might still launch a nuclear reprisal. This particular response would likely depend, in significant measure, on Jerusalem's calculated expectations of follow-on aggression and its associated assessments of comparative damage-limitation.
If Israel were to absorb "only" a massive conventional attack, a nuclear retaliation could not automatically be ruled out, especially if: (a) the state aggressor(s) were perceived to hold nuclear and/or other unconventional weapons in reserve; and/or (b) Israel's leaders believed that exclusively non-nuclear retaliations could not prevent annihilation of the state. A nuclear retaliation by Israel could be ruled out ipso facto only where enemy state aggressions were conventional, "typical" (that is, sub-existential or consistent with previous historic instances of enemy attack in degree and intent), and hard-target directed (that is, directed solely toward Israeli weapons and military infrastructures, not at "soft" civilian populations).
(2) Nuclear Counter retaliation
Should Israel feel compelled to preempt enemy state aggression with conventional weapons, the target state(s)' response would largely determine Jerusalem's subsequent moves. If this response were in any way nuclear, Israel would expectedly turn to nuclear counter-retaliation. If this retaliation were to involve other weapons of mass destruction, Israel might then feel pressed to take an appropriate escalatory initiative. Any such initiative would necessarily reflect the presumed need for what is formally described in strategic parlance as "escalation dominance."
There is more. All pertinent decisions would depend upon Jerusalem's early judgments of enemy state intent and on its accompanying calculations of essential damage-limitation. Should the enemy state response to Israel's preemption be limited to hard-target conventional strikes, it is unlikely that Israel would move on to any nuclear counter retaliations. If, however, the enemy conventional retaliation were "all-out" and plainly directed toward Israeli civilian populations – not just at Israeli military targets – an Israeli nuclear counter retaliation could not be excluded.
It would appear that such a unique counter-retaliation could be ruled out only if the enemy state's conventional retaliation were entirely proportionate to Israel's preemption, confined exclusively to Israeli military targets, circumscribed by the legal limits of "military necessity" (a limit routinely codified in the law of armed conflict)[6] and accompanied by various explicit and verifiable assurances of non-escalatory intent.
(3) Nuclear Preemption
It is prima facie implausible (perhaps generally even inconceivable) that Israel would ever decide to launch a preemptive nuclear strike. Although circumstances could arise wherein such a strike would be perfectly rational, it is unlikely that Israel would ever allow itself to reach such "all or nothing" security circumstances. Unless the relevant nuclear weapons were employed in a fashion still consistent with the authoritative laws of war,[7] this form of preemption would represent a flagrantly serious violation of binding (codified and customary) international rules.
Even if such consistency were possible, the psychological/political impact on the world community would be negative and far-reaching. In essence, this means that an Israeli nuclear preemption could be expected only where (a) Israel's state enemies had acquired nuclear and/or other weapons of mass destruction judged capable of annihilating the Jewish State; (b) these enemies had made it clear that their military intentions paralleled their capabilities; (c) these enemies were believed ready to begin an active "countdown to launch;" and (d) Jerusalem believed that Israeli non-nuclear preemptions could not possibly achieve needed minimum levels of damage-limitation – that is, levels consistent with physical preservation of the state and nation.[8]
It is arguable, at least in principle, that an Israeli non-nuclear preemption could sometime represent the best way to reduce the risks of a regional nuclear war. Such an argument would flow logically from the assumption that if Israel waits too long for Iran to strike first, that enemy (once it had crossed the nuclear weapons threshold) could launch its own nuclear attacks. Even if Iran should strike first with conventional weapons only, Israel might calculate no rational damage-limiting alternatives to launching a nuclear retaliation.
To the extent that this narrative is taken as a reasonable scenario, the cost-effectiveness/legality of certain Israeli non-nuclear preemptions could be enhanced. Arguably, in these actions, Jerusalem's preemptive commitment to "anticipatory self-defense" would be entirely law-enforcing. No such defense could be mustered on behalf of any Israeli nuclear preemption, an unprecedented attack that would (in virtually all conceivable circumstances) be in stark violation of authoritative international law. A possible exception could obtain only if Israel's resort to a nuclear preemption were compelled by plausible expectations of national disappearance (see, in this connection, the 1996 Advisory Opinion of the International Court of Justice).
Should Israel feel compelled to resort to actual nuclear war-fighting at some point after (1) enemy reprisals for Israel's conventional preemption cause the state to escalate to nuclear weapons, or (2) enemy chemical/biological/conventional first-strikes cause Israel to escalate to nuclear weapons, the country would confront substantial problems under international law. Should an enemy state launch nuclear first-strikes against Israel (not presently a possibility unless Pakistan is counted as an enemy state), Jerusalem's retaliatory use of nuclear weapons would be less problematic jurisprudentially. At the same time, matters of law in such dire circumstances would become utterly moot.
(4) Nuclear War fighting
Should nuclear weapons be introduced into an actual conflict between Israel and its enemies, either by Israel or a particular foe, nuclear war fighting, at one level or another, would ensue. This would be true so long as: (a) enemy first-strikes against Israel would not destroy Jerusalem's second-strike nuclear capability; (b) enemy retaliations for an Israeli conventional preemption would not destroy Jerusalem's nuclear counter retaliatory capability; (c) Israeli preemptive strikes involving nuclear weapons would not destroy adversarial second-strike nuclear capabilities; and (d) Israeli retaliation for enemy conventional first-strikes would not destroy enemy nuclear counter retaliatory capability.
It follows that in order to satisfy its essential survival requirements, Israel should take immediate, recognizable and reliable steps to ensure the likelihood of (a) and (b) above and the unlikelihood of (c) and (d).
In all cases, Israel's nuclear strategy and forces must remain oriented toward deterrence, never to actual war fighting. With this in mind, in all likelihood, Jerusalem has already taken suitable steps to reject tactical or relatively low-yield "battlefield" nuclear weapons and any operational plans for counter-force targeting. For Israel, always and without exception, nuclear weapons can make sense only for deterrence ex ante; not revenge ex post.
The four above scenarios should remind Israeli planners and policy-makers of the overriding need for coherent nuclear theory and strategy. Among other things, this need postulates a counter-value targeted nuclear retaliatory force that is recognizably secure from enemy first-strikes and presumptively capable of penetrating any enemy state's active defenses. To best meet this imperative security expectation, the IDF would be well-advised to continue with its sea-basing (submarines) of designated portions of its nuclear deterrent force.[9] To satisfy the equally important requirements of "penetration-capability," Tel-Aviv will have to stay conspicuously well ahead of all foreseeable enemy air defense refinements.
There is more. Sooner rather than later, Jerusalem will need to consider a partial and possibly sequenced end to its historic policy of "deliberate nuclear ambiguity." By selectively beginning to remove the "bomb" from Israel's "basement," national planners would be better positioned to enhance the credibility of their country's nuclear deterrence posture. However counter-intuitive, the mere possession of nuclear forces could never automatically bestow credible nuclear deterrence upon Israel or on any other nation-state.
Always, something more would be necessary.
In Israel's strategic nuclear planning, would-be aggressors, whether nuclear or non-nuclear, should be systematically encouraged to believe that Jerusalem has the required will[10]to launch measured nuclear forces in retaliation and that these forces are sufficiently invulnerable to any-contemplated first-strike attacks. Additionally, these enemies must be made to expect that Israel's designated nuclear forces could reliably penetrate all already-deployed ballistic-missile defenses and air defenses.
Israel, it follows from all this, could benefit substantially from releasing at least certain broad outlines of its strategic configurations, capacities and doctrines. Without a prior and well-fashioned strategic doctrine, no such release could make sufficiently persuasive deterrent sense.
Such intentionally released information could support the perceived utility and security of Israel's nuclear retaliatory forces. Disclosed solely to enhance Israeli nuclear deterrence, it would center purposefully upon the targeting, hardening, dispersion, multiplication, basing, and yield of selected national ordnance. Under certain conditions, the credibility of Israeli nuclear deterrence could vary inversely with the perceived destructiveness of its pertinent weapons. These should never be treated as issues of "common sense."
Among other fundamental concerns, Israel will need to prepare differently for an expectedly rational nuclear adversary than for an expectedly irrational one.[11] In such variously nuanced and unprecedented circumstances,[12] national decision-makers in Jerusalem would need to distinguish precisely and meaningfully between genuine enemy irrationality, pretended or feigned enemy irrationality and authentic enemy madness.[13] In actual military practice, operationalizing such subtle distinctions could present staggeringly complex intellectual challenges and would need to take account of whether pertinent principal adversaries were (1) fully or partially sovereign states; (2) sub-national terrorist groups; or (3) "hybrid" enemies comprised of both state and sub-state foes.
Whatever nuances will be encountered in Jerusalem and Tel Aviv, the only rational way for Israel to effectively meet all these growing challenges will be to stay well ahead of its adversaries through the indispensable power of erudition and scholarship. Long ago, in classical Greece and Macedonia, the linked arts of war and deterrence were already described by military planners as challenges of "mind over mind," not merely crude contests of "mind over matter." For Israel, such ancient descriptions remain even more valid today.
Before Israel can successfully satisfy its most primary security and survival obligations, the country's capable scholars must assume increasing intellectual responsibility for meeting the relevant challenges of "mind." Most importantly, this means carrying on a coherent strategic "conversation" that goes significantly beyond usual day-to-day political commentaries or narrowly partisan observations. In the final analysis, Israel's security situation must never be allowed to become a result of narrow political bickering between competing parties or interests. Instead, it should be allowed to emerge as the lifesaving outcome of optimally disciplined and dispassionate strategic scholarship.
There is one additional observation, a crucial one that brings the reader back to current superpower disagreements over Ukraine. Though present concern is that these disagreements could impact the prospect of a nuclear conflict in the Middle East (because world politics must always be assessed as a system[14]), there are also variously urgent reciprocal concerns. To wit, a nuclear crisis or nuclear war in the Middle East could affect the likelihood of nuclear crisis or nuclear war between the United States and Russia over Ukraine.
Of necessity, the basis of this bold assertion is deductive argument rather than empirical generalization. Such a reasoned basis is by no means useless, deceptive or inferior. It represents the only logically acceptable basis for offering estimations of any such unique (sui generis) strategic circumstances.[15]
Going forward, the prevention of a nuclear war in the Middle East should always be founded upon science-based scholarship and law,[16] not on transient political factors. As a practical matter, observers are unlikely to see any propitious end to "Westphalian" international relations soon,[17] but planners and policy-makers must still acknowledge that the "dreadful equality" of Thomas Hobbes' "State of Nature" among individuals is also starting to characterize the relationship of certain states in world politics. More to the point, with the continued proliferation of nuclear weapons, some of the "weakest" states could become able to "kill the strongest."[18]
Among other things, this hitherto ignored outcome would mean that a particular state's tangible "superiority" in nuclear weapons might not necessarily produce any proportionate increments of national security or safety.
"Realistically," to sum up these matters concerning nuclear war avoidance in the Middle East, analysts ought to not soon expect any fundamental transformations of Realpolitik in the region. In the short term, at least, Israel's planners and policy makers should continue to do whatever is needed and lawful[19] to maintain the country's critical deterrence and defense postures. At the same time, and preferably in some sorts of institutionalized cooperation with potentially nuclear adversary Iran, Jerusalem should begin to think beyond the "Westphalian" system of self-help power politics altogether.[20] Though hard to take seriously regarding issues of international relations, the comprehensive wisdom of Federico Fellini does reasonably apply to variously complex matters of nuclear war avoidance: "The visionary," warned the Italian film director succinctly but broadly, "is the only realist."


---
[1] In this connection, recall the unchallengeable observation of Jesuit philosopher Pierre Teilhard de Chardin in The Phenomenon of Man: "The existence of `system' in the world is at once obvious to every observer of nature, no matter whom…."
[2] For early accounts of nuclear war effects by this author, see: Louis René Beres, Apocalypse: Nuclear Catastrophe in World Politics (Chicago: University of Chicago Press, 1980); Louis René Beres, Mimicking Sisyphus: America's Countervailing Nuclear Strategy (Lexington, Mass., Lexington Books, 1983); Louis René Beres, Reason and Realpolitik: U.S. Foreign Policy and World Order (Lexington, Mass., Lexington Books, 1984); and Louis René Beres, Security or Armageddon: Israel's Nuclear Strategy (Lexington, Mass., Lexington Books, 1986). Most recently, by Professor Beres, see: Surviving amid Chaos: Israel's Nuclear Strategy (New York, Rowman & Littlefield, 2016; 2nd ed. 2018). https://paw.princeton.edu/new-books/surviving-amid-chaos-israel%E2%80%99s-nuclear-strategy
[3] Rabbi Eleazar quoted Rabbi Hanina, who said: "Scholars build the structure of peace in the world." See: The Babylonian Talmud, Order Zera'im, Tractate Berakoth, and IX.
[4] See Karl Popper, epigraph to The Logic of Scientific Discovery (1959).
[5] On deterring a soon-to-be nuclear Iran, see Professor Louis René Beres and General John T. Chain, "Could Israel Safely deter a Nuclear Iran? The Atlantic, August 2012; Professor Louis René Beres and General John T. Chain, "Israel; and Iran at the Eleventh Hour," Oxford University Press (OUP Blog), February 23, 2012; and Beres/Chain: Israel: https://besacenter.org/living-iran-israels-strategic-imperative-2/ General Jack Chain (USAF) was Commander-in-Chief, U.S. Strategic Air Command (CINCSAC), from 1986 to 1991.
[6] The law of armed conflict requires, inter alia, that every use of force by an army or an insurgent group meet the test of "proportionality." Drawn from the core legal principle (St. Petersburg Declaration, 1868, etc.) that "the means that can be used to injure an enemy are not unlimited," proportionality stipulates that every resort to armed force be limited to what is necessary for meeting appropriate military objectives. This element of codified and customary international law applies to all judgments of military advantage and planned reprisals. It does not mean that each side must either suffer or create symmetrical harms. The rule of proportionality does not stipulate that a defending state must necessarily limit its use of force to the same "amount" employed by the other side. Proper determinations of proportionality need never be calculated in a geopolitical vacuum. To a limited extent, for example, such legal decisions may take into correct consideration the extent to which a particular adversary has committed prior or still-ongoing violations of the law of armed conflict.
[7] According to the rules of international law, every use of force must be judged twice: once with regard to the right to wage war (jus ad bellum), and once with regard to the means used in conducting war (jus in Bello). Today, acknowledging the Kellogg-Briand Pact of 1928 and the United Nations Charter of 1945, all right to aggressive war has been abolished. However, the long-standing customary right of self-defense remains, codified at Article 51 of the Charter. Similarly, subject to conformance, inter alia, with jus in Bello criteria, certain instances of humanitarian intervention and collective security operations may also be consistent with jus ad bellum. The laws of war, the rules of jus in Bello, comprise (1) laws on weapons; (2) laws on warfare; and (3) humanitarian rules. Codified primarily at The Hague and Geneva Conventions (and known thereby as the law of The Hague and the law of Geneva), these rules attempt to bring discrimination, proportionality and military necessity into belligerent calculations.
[8]The question of preemption – any preemption – must also be confronted as alegal matter. For early writings by the present author on this matter with particular reference to Israel (a matter regarding "anticipatory self-defense" under international law), see: Louis René Beres, "Preserving the Third Temple: Israel's Right of Anticipatory Self-Defense Under International Law," 26 VANDERBILT JOURNAL OF TRANSNATIONAL LAW, 111 (1993); Louis Rene Beres, "After the Gulf War: Israel, Preemption and Anticipatory Self-Defense," 13 HOUSTON JOURNAL OF INTERNATIONAL LAW 259 (1991); Louis Rene Beres, "Striking `First': Israel's Post-Gulf War Options Under International Law," 14 LOYOLA OF LOS ANGELES INTERNATIONAL AND COMPARATIVE LAW JOURNAL (1991); Louis Rene Beres, "Israel and Anticipatory Self-Defense," 8 ARIZONA JOURNAL OF INTERNATIONAL AND COMPARATIVE LAW 89 (1991); Louis Rene Beres, "After the Scud Attacks: Israel, `Palestine,' and Anticipatory Self-Defense," 6 EMORY INTERNATIONAL LAW REVIEW 71 (1992).
[9] On Israeli submarine basing measures, see: Louis René Beres and (Admiral/USN/ret.) Leon "Bud" Edney, "Israel's Nuclear Strategy: A Larger Role for Submarine-Basing," The Jerusalem Post, August 17, 2014; also Professor Beres and Admiral Edney, "A Sea-Based Nuclear Deterrent for Israel," Washington Times, September 5, 2014. Admiral Edney was a NATO Supreme Allied Commander (SACLANT).
[10] In modern philosophy, a more general highlighting of "will" is discoverable in Arthur Schopenhauer's writings, especially The World as Will and Idea (1818). For his own inspiration (and by his own expressed acknowledgment), Schopenhauer drew freely upon Johann Wolfgang von Goethe. Later, Nietzsche drew just as freely (and perhaps far more importantly) upon Schopenhauer. Goethe also served as a core intellectual source for Spanish existentialist Jose Ortega y' Gasset, author of the prophetic work, The Revolt of the Masses (Le Rebelion de las Masas (1930). See, accordingly, Ortega's very grand essay, "In Search of Goethe from Within" (1932), written for Die Neue Rundschau of Berlin on the occasion of the centenary of Goethe's death. It is reprinted in Ortega's anthology, The Dehumanization of Art (1948) and is available from Princeton University Press (1968).
[11] Expressions of such decisional irrationality in world politics could take variously different forms. These sometime overlapping forms, which would have no necessary correlations with authentic madness, include a disorderly or inconsistent value system; computational errors in calculation; an incapacity to communicate efficiently; random or haphazard influences in the making or transmittal of particular decisions; and the internal dissonance generated by any structure of collective decision-making (i.e., assemblies of pertinent individuals who lack identical value systems and/or whose organizational arrangements impact their willing capacity to act as a single or unitary national decision maker)
[12] Recall widely-cited observation of Sigmund Freud (in his book about America's Woodrow Wilson): "Fools, visionaries, sufferers from delusions, neurotics and lunatics have played great roles at all times in the history of mankind, and not merely when the accident of birth had bequeathed them sovereignty. Usually, they have wreaked havocS."
[13] On such madness, see Seneca, 1st Century AD/CE: "We are mad, not only individuals, but nations also. We restrain manslaughter and isolated murders, but what of war, and the so-called glory of killing whole peoples? ….Man, the gentlest of animals, is not ashamed to glory in blood-shedding, and to wage war when even the beasts are living in peace together." (Letters, 95).
[14]In this regard, Israel's nuclear strategy could have tangible effects upon the United States and meaningful implications for U.S. national security. On these generally ignored but still-significant effects, see Professor Louis René Beres and (General/USA/ret.) Barry McCaffrey, ISRAEL'S NUCLEAR STRATEGY AND AMERICA'S NATIONAL SECURITY, Tel-Aviv University and Israel Institute for Strategic Studies, Tel-Aviv, December 2016: https://sectech.tau.ac.il/sites/sectech.tau.ac.il/files/PalmBeachBook.pdf
[15] In this connection, consider Jose Ortega y'Gasset in Man and Crisis (1958): "Science, by which I mean the entire body of knowledge about things, whether corporeal or spiritual, is as much a work of imagination as it is of observation…."
[16]William Blackstone, the jurist upon whose work the United States owes its own basic system of law, remarks at Book 4 of his Commentaries on the Law of England: "The law of nations (international law) is always binding upon all individuals and all states. Each state is expected, perpetually, to aid and enforce the law of nations as part of the common law, by inflicting an adequate punishment upon the offenses against that universal law."
[17] See: Treaty of Peace of Munster, Oct. 1648, 1 Consol. T.S. 271; and Treaty of Peace of Osnabruck, Oct. 1648, 1.Consol. T.S. 119, Together, these two treaties comprise the Peace of Westphalia. De facto, though co-existing with various patterns of collective security, "Westphalian" international law remains essentially a "vigilante" or self-help system of power management.
[18]Though composed in the seventeenth century, Thomas Hobbes' Leviathan still offers a still- illuminating vision of balance-of-power world politics. Says the English philosopher in Chapter XIII, "Of the Natural Condition of Mankind, as concerning their Felicity, and Misery:" "During such chaos," a condition which Hobbes identifies as a 'time of War,' it is a time "…where every man is Enemy to every man… and where the life of man is solitary, poor, nasty, brutish, and short." Hobbes believed that the condition of "nature" in world politics was less chaotic than that same condition existing among individual human beings. This owes to what he called the "dreadful equality" of individual men in nature concerning ability to kill others, but this once-relevant differentiation has now effectively disappeared with the global spread of nuclear weapons. Today, certain "weaker" states that are nonetheless nuclear could still bring "unacceptable harms" to certain "stronger" states.
[19] For the authoritative sources of international law, see art. 38 of the Statute of the International Court of Justice; done at San Francisco, June 26, 1945. Entered into force, Oct. 24, 1945; for the United States, Oct. 24, 1945. 59 Stat. 1031, T.S. No. 993, 3 Bevans 1153, 1976 Y.B.U.N., 1052.
[20] Even amid "Westphalian" geopolitics in international relations, a dominant jurisprudential assumption of solidarity obtains between all states. This fundamental assumption is already mentioned in Justinian, Corpus Juris Civilis (533 C.E.); Hugo Grotius, 2 De Jure Belli Ac Pacis Libri Tres, Ch. 20 (Francis W. Kesey, tr., Clarendon Press, 1925)(1690); and Emmerich De Vattel, 1 Le Droit Des Gens, Ch. 19 (1758).
What is driving Russia's security concerns?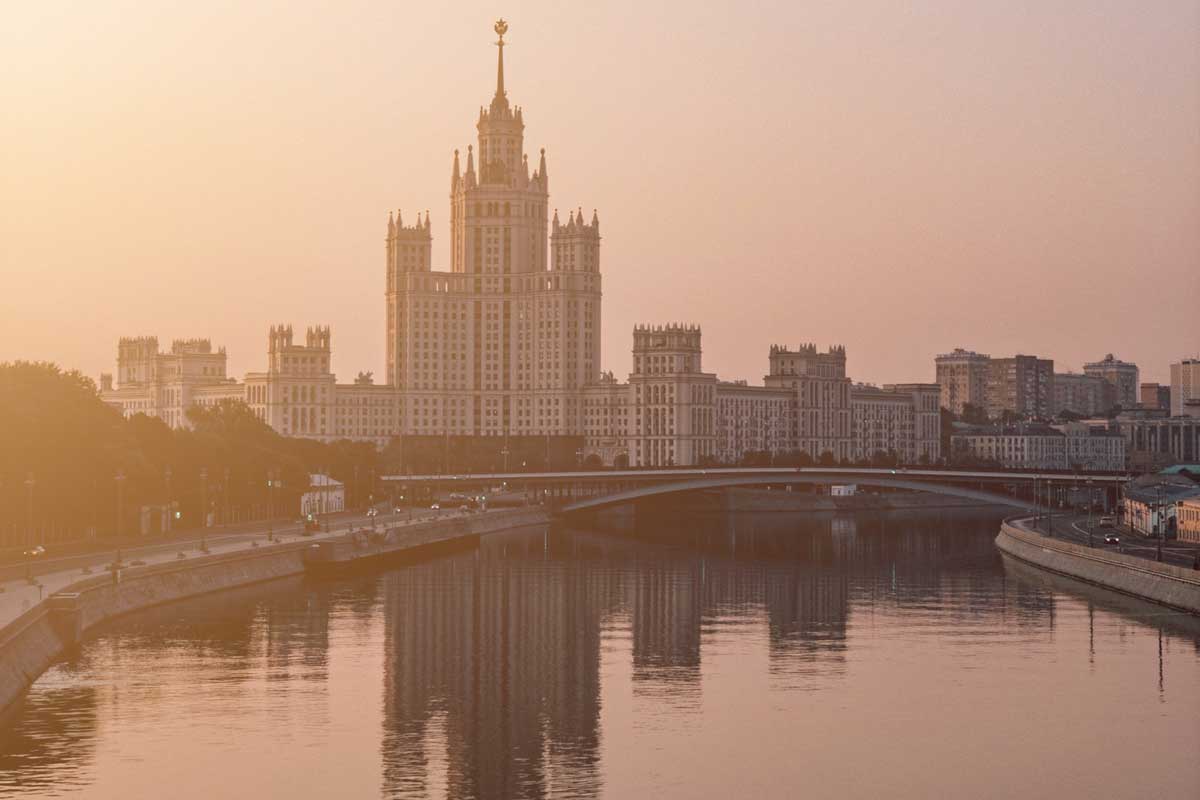 The current discussions between Russia and NATO pivot on Russia's requirement for the Alliance to provide legally binding security guarantees: specifically, that the alliance will not expand east, which will require revoking the 2008 NATO Bucharest summit decision that Ukraine and Georgia "will become members of NATO" .
It is useful to shed some light on the underlying points which drive Russia's deep concerns. Moscow holds that the USSR was deceived on the issue of NATO expansion. At the same time, it is recognised that it was the fault of the Soviet leadership not to acquire legally binding guarantees at that time and the fault of the Russian leadership in the 1990s not to prevent NATO expansion per se. The current acrimony is caused by numerous examples of Western leaders making promises, blurred or straightforward, not to expand NATO further.
The Russian leadership after 1991 expressed this concern on many occasions, including the letters of Boris Yeltsin to Bill Clinton in October 1993 and then in December 1994.
But Russia's proposals were not limited only to political statements. For example, in 2009 Moscow already put forward the draft of a legally binding European Security Treaty.
As to the issue of membership, it is unlikely that Moscow buys certain behind-the-scenes hints that the potential NATO membership of Ukraine is really only a rhetorical position. Often this approach is called "constructive ambiguity". Moscow strongly believes, with good reason, that in the past all unofficial promises about the expansion of NATO were broken. Why would it believe them now?
Another fundamental point, from Russia's point of view, is that beside the right to choose alliances, there is a crucial role for the concept of indivisible security, particularly the elements of equal security and the obligation that no country not to strengthen its own security at the expanse of the other. These principles are enshrined in the Helsinki Final Act (1975), in the Paris Charter (1990), in the NATO-Russia Founding Act (1997) and in the Charter of European Security (1999). Therefore, it should be the obligation of both sides to work out the parameters of indivisible security holistically and not to pretend that this is an invention of Moscow.
Arguably, indivisibility of security may include, for example, an obligation not to indicate the other side in military strategic concepts, doctrines, postures and planning as an enemy, rival or adversary. Among other things, it may also include an obligation to halt the development of military planning and military exercises, which designate Europe as a potentialtheatre of war between NATO and Russia. It is Pentagon, which in its official press statements indicate for example Georgia, Ukraine and Romania as "frontline states".
A common Western argument against Russia's current draft is that it is difficult to see how such a legally binding guarantee can be achieved when Article 10 of the North Atlantic Treaty stipulates that its parties, upon unanimous decision, can invite any other European state to join.
But to refer to Article 10 regarding the expansion of NATO after 1991 is not correct. In 1949 Article 10 of course did not envisage the open-door policy for the states that were in the Soviet bloc. After 1991 a qualitatively new situation arose. It was not Article 10 but a political decision of the United States in 1994-1995 to open a totally new chapter in the expansion. That decision was of a paramount importance.
Also, it is said that the United States is similarly unlikely to enter into a bilateral arrangement with Russia regarding NATO expansion, since this would violate Article 8 of the Treaty, whereby parties undertake not to enter into any international engagements in conflict with the Treaty.
Again, the point is not straightforward. The US de facto is the dominant member of NATO, which in most circumstances calls the shots there. According to history, when its national interests demanded, it took decisions that can be interpreted as conflicting or even undermining Article 8. For example, the security interests of the UK were clearly disregarded in 1956-1957 in the course of the Suez crisis due to the actions of the US. Or doesn't the AUKUS run counter to the security interests of France? Or, for example, didn't the way in which the US left Afghanistan undermine the security of some other members of NATO?
Short of the legally binding guarantee by NATO, what other options for a settlement might be satisfactory for Russia?
Russia deeply values the status of neutrality that several countries in Europe maintain. Indeed, it would be difficult to dismiss the fact that the international standing of Finland, Austria or Switzerland would have been much lower if not for their policy of neutrality. Moreover, one may say that the security of these countries is even higher than the security of some member states of NATO. So why not consider an option of neutrality, for example, for Ukraine, Moldova or Georgia, buttressed by certain international treaties like it was in the case of Austria?
Another back-up option would be to consider any further theoretical expansion of NATO on the conditions that were applied to the territory of the former German Democratic Republic—i.e. that NATO integrated troops or NATO infrastructure is not deployed on this territory.
Alternatively, a further option could be to place a moratorium on a new membership, for example for 15-20 years, which would not undermine Article 10 per se. For example, Turkey now for 16 years is a candidate-country of the European Union but nobody in the EU pretends that it can become a member in the foreseeable future.
Mutual security concerns could be met if a significant complex of agreements is approved. Firstly, agreements could be made on military-to-military communication, on military drills and exercises, and on patrols of strategic bombers.
Secondly, there could be a NATO-Russia comprehensive agreement on the basis of well-known IncSea and dangerous military activities agreements.
Thirdly, there is scope for an agreement on an obligation not to deploy in NATO members, bordering Russia, any strike systems, either nuclear or conventional.
And fourthly, in the league of its own, there could be an agreement on a Russia-NATO legally binding moratorium on the INF land-based systems, both nuclear and conventional.
Finally, on Ukraine, it is often said that Ukraine is much weaker than Russia and has no ability to launch and sustain a large-scale offensive against Russia. This misses the point.
Russia is concerned about two things. First, that there is no guarantee that sooner or later a third country would not decide to sell to or deploy in Ukraine strike systems that will endanger Russia's security. Second, that Ukraine may attack not Russia but Donbas, like Poroshenko did in 2015, to try to solve the problem with military means and at the same time to try to involve NATO in military confrontation with Russia. This could be called a Saakashvili style of doing things.
It is unlikely that Russia will ever agree to restrain the movement of troops on its own territory, which would be quite humiliating. This would be a matter for a new CFE treaty if such a treaty is ever revived. Another question is what is considered "in proximity to the Ukrainian border"? At present, the deployment of most additional Russian troops, described by Western sources as "in proximity", is minimum 200-300 km from the border. Does it mean that Russian troops will be prohibited from approaching its own borders in proximity, for example, of 400-500 km?
Meanwhile, on the other side there are more than 100 thousand Ukrainian troops concentrated on the contact line with Donbas, and much closer to it than the distance between the Russian troops and the Russian border. It is interesting to note that maps, which Western media these days is so fond of printing and which show locations where Russian military forces are stationed or deployed on the territory of Russia, do not have any indication of Ukrainian troops disposition. What happens if Ukrainian troops receive orders to attack Donbas akin to orders that Saakashvili gave his troops in 2008 to attack Tskhinval? It is clear that Moscow will never let Kiev take Donbas by force destroying the whole edifice of the political process based on the Minsk-2 agreements, which, importantly, in 2015 became a part of the UN Security Council Resolution. The additional Russian troops deployments are intended to deter Kiev from attacking Donbas and they are not a harbinger of "invasion of Ukraine".
At present there are conflicting signals coming from all sides, which can be interpreted in many ways. Warmongers shout that diplomacy is a waste of time and that only muscle-flexing and even application of hard power will teach the other a lesson. Still, most top policymakers in Moscow, Washington and major European capitals seem to prefer further consultations and dialogue, both public and confidential. In the sphere of arms control in Europe and CBMs, on which there is an ample pool of expert recommendations, the US and NATO have let it be known that they are ready to talk seriously with Moscow.
The situations in the Baltic region and in the Black Sea region require urgent and lasting de-escalation. A compromise on the issue of further expansion of NATO should be reached in a way that satisfies both sides in spite of each having to make necessary concessions. A final imperative is that the US-Russia tracks on the future of strategic stability and cyber security should proceed unhindered. The P5 statement of January 2022 on preventing nuclear war and avoiding arms races needs to be followed by a P5 summit – the Russian proposal that was unanimously supported in 2020.
In summary, Western and Russian diplomats, both civil and military, need time to continue their work, which is of existential importance.
From our partner RIAC