If one is to believe the countless recent articles about hypersonic weapons, then Russia and China have invented a revolutionary weapon fundamentally challenging U.S. missile defense and the security of the American people. Fittingly, one particular op-ed in the New York Times is actually titled "Hypersonic Missiles are a Game Changer" [1]. The New York Times op-ed, like so many others, reminds us that "no existing defenses can stop such weapons" and that hypersonic velocity is "something no missile can currently achieve, aside from an ICBM during re-entry" [1]. According to another article, America's missile defense needs to "be like Sparta" because we "are staring at a critical gap in our nation's missile defense" [2]. Both articles, representative of many others, claim that U.S. missile defense "effectively provided protection from intercontinental ballistic missiles (ICBMs) through the most sophisticated multilayered ballistic missile defense capabilities known to man. Now, next-generation foreign threats are creating near term vulnerability, the gap if you will, that challenges our defensive capabilities" [2].
But are these alarming messages actually true? The short answer is no. Contrary to the notion promulgated in the articles, there is currently no multilayered ballistic missile defense against ICBMs. There are no layers of different systems to engage an incoming ICBM. There is only one limited system: Ground-based Midcourse Defense (GMD). GMD has currently 44 interceptors available in Fort Greely, Alaska and Vandenberg Air Force Base, California to engage incoming ICBMs. The task of the GMD system is only to defend against a limited ICBM threat that could emerge from North Korea and potentially from Iran in the future. GMD was never intended to be used against the vast ICBM arsenals of Russia or China with hundreds of ICBMs and thousands of nuclear warheads. Defending against a massive ICBM attack from either of these countries has always been impossible. Therefore, hypersonic weapons are not a new threat that suddenly give Russia or China the capability to attack North America with nuclear warheads. This capability has existed since the development of ICBMs. Russia and China possess the capacity to attack the United States with ICBMs just as the United States has the ability to attack those countries. However, it is worth noting that neither Russia nor China possess any defense against ICBMs that is comparable to the U.S. GMD system.
It is worrying that the aforementioned op-eds were written by experienced individuals who should know of their inaccuracies. The authors include a former member of the National Security Council and a former Member of Congress who served on the House Appropriations Defense Subcommittee and the House Permanent Select Committee on Intelligence.
On the other side of the discussion, several articles completely contradict the notion of an emerging threat and downplay the dangers and capabilities of the new hypersonic weapons. The Union of Concerned Scientists (UCS), indicative of the broader critical opinion, paint the mainstream view about hypersonic weapons as a "fantastical depiction" [3]. This depiction, according to the UCS, is aimed to support an arms race among the major military powers to develop these weapons and "is part of a long pattern of media hype" [3]. Further, the critics also correctly address that "current U.S. defenses are not designed to defend against Russia and China, the nations currently deploying hypersonic weapons. The United States will therefore remain vulnerable to missile attack regardless of whether or not hypersonic weapons are deployed" [3].
The UCS (and other like-minded critics) have valid points against much of the sensational and often fundamentally wrong reporting on hypersonic weapons in the media. However, these critics often base their arguments' assumptions on theory and lack important operational considerations that should be part of the discussion.
The Threat
The speed of hypersonic weapons is typically the key focus in most discussions of them as a dangerous new weapon system. This is understandable, as their speed is certainly significant and poses a strong technical challenge in designing a system to counter their employment. However, it must be understood that speed is only one consideration for successful intercept. The ability for hypersonic missiles, or glide vehicles, to significantly maneuver and avoid a predictable trajectory is the critical feature that will be the biggest challenge to overcome. Existing air and missile defenses are designed against ballistic missiles, which travel along a predictable trajectory with very limited ability to maneuver. Hypersonic weapons will negate current defense capabilities due to their greater speed and maneuverability relative to ICBMs.
To qualify as a hypersonic weapon, the weapon must be able to travel at least five times the speed of sound. The Russian Avangard hypersonic glide vehicle, the first operational hypersonic weapon, has the ability to achieve speeds between 20 to 27 times the speed of sound, according to the Russian government. In comparison, a traditional ICBM changes speeds throughout its parabolic flight (between boost, exo-atmospheric midcourse, and terminal phases) and achieves speeds averaging 20 times the speed of sound during re-entry into the atmosphere. By this definition, current ICBMs would also technically be hypersonic missiles. Therefore, according to the critics of the hypersonic weapons hype, the speed and flight time of hypersonics, even if they were faster than ballistic missiles, is immaterial. However, that argument is incorrect. Missile flight time makes a significant difference because it directly influences decision space, the time that human operators have to react to an incoming threat, and potential engagement windows, the time defense systems need to successfully counteract a missile threat.
A threat missile may undergo a 15-20-minute flight time until target impact, during which defenders have an approximately five-minute engagement window in which to react. This window varies depending on where the threat originates relative to the interceptor location; therefore, one or two minutes within this cycle is a significant amount of time, representing twenty to forty percent of the total engagement window. If one was only focusing on theoretical concerns, one or two minutes may seem inconsequential. However, from the perspective of military operations, it may be critical. Precise flight timing impacts equipment and software requirements, defense crew processes, and other operational considerations with significant impact on achieving success. The UCS, in their criticism, appear to ignore established missile defense tactics. Air and missile defenders generally attempt multiple shots against an incoming threat to increase the probability of successful intercept. Under such scenarios, every minute counts in order to have as many shot opportunities as possible. This is particularly important when dealing with nuclear warheads with unimaginable consequences if not intercepted.
Critics also tend to address the low flying flight path of hypersonic glide vehicles. In their eyes, taking advantage of the curvature of the earth to fly beneath missile defense radars is overstated. But here too, there is a more than what meets the eye. The UCS state that total reliance on ground-based radar for early warning of missile attacks is a relic of the past for technologically-advanced nations like the United States or Russia [3]. According to them, both nations have operated early warning satellites since the 1970s. It is true that space-based infrared sensors would detect a hypersonic missile launch just as easily as an attack with traditional ballistic missiles due to the infrared emissions. However, what is missing in this assessment is the fact that detection alone will not help in the actual intercept of the threat. Detection alone would only give the opportunity to warn people of incoming strategic missiles that will impact in approximately 20 minutes, which is hardly any time to prepare a metropolitan area for an impact. In order to engage an incoming missile, radars are required, which are more precise than the data obtained from infrared satellites. These satellites do not produce an exact real-time accurate picture. Even if they did, discrimination of the warhead from space would be nearly impossible. Discrimination, the ability for a radar to discern which object is the lethal warhead and needs to be intercepted, is critical for a successful engagement. When an ICBM is launched, a so-called 'missile event' could produce a flying cloud or cluster of several hundreds of parts and debris, with one of them being the actual warhead. In addition, there are decoys that are made to look like the lethal warhead to confuse defense systems. Hypersonic weapons could, just like ballistic missiles, be equipped with such decoys. Therefore, ground-based radars are essential for effective missile defense to discriminate and destroy the warhead.
Despite the flaws in their theoretical approach, critics are correct in stating that hypersonic weapons are being inaccurately presented as new and insurmountable urgent threats. Hypersonic glide vehicles, although new, are not strategic game changers that pose a new threat by enabling Russia and China to attack the United States with nuclear warheads. Hypersonic weapons are not a new advantage for China, Russia, or for the United States. The United States does not need hypersonic weapons to attack Russia, China, or any other nation to overwhelm any sort of missile defense system. Contrary to the United States, no other country has even a limited capability to engage ICBMs.
However, to claim that hypersonic weapons are simply 'hype' to justify increased military spending, is only telling half the story. Hypersonic weapons do represent a basic capability that is revolutionary in the field of missile defense. Missile defense is currently grounded in math to calculate and predict, based upon a missile's trajectory, where an incoming missile will be at a certain time in order to engage and destroy that it. With the development of new hypersonic weapons that have the ability to maneuver and therefore don't follow a predictable trajectory, the very basis of missile defense is called into question. Therefore, it is necessary to research methods and technology to counter this threat because it could potentially make traditional missile defense as we currently know it obsolete.
The Impact
The question of why the United States appears to lag behind Russia and China regarding hypersonic weapon systems as well as why defense against such systems was not part of earlier U.S. military planning must be addressed as part of the hypersonic discussion.
Russia's announcement of its first operational hypersonic weapon seems to have been a 'Sputnik moment' for the U.S. military. By 1957, the Soviet Union "had acquired the world's first ICBM, which also placed the first artificial satellite, Sputnik, in space. For the United States, this presented a substantial threat and challenge, amplifying fears about American weakness against a Soviet ICBM attack. This shaped the political support for the creation of an American anti-ballistic missile (ABM) system" [4]. Similar to what we are seeing now with hypersonic weapons, the first American ICBM was declared operational two years after the Soviet Union already had ICBMs. The reason for the American delay during the Cold War was due to a different strategic focus and military leadership that was not adaptive in its approach. With overwhelming air superiority and capable intercontinental bombers, the U.S. Air Force did not take the development of ICBM technology seriously in the 1950s. Within the Air Force, many fighter and bomber pilots, the elite of the hierarchy in the Air Force and the main pool from which decision makers came, were opposed to the notion of American ICBMs, since they saw their traditional roles in danger and could not conceptualize a new form of warfare.
Today's U.S. military lags behind Russian and Chinese developments in the field of hypersonic weapons and is pressed to find a quick solution for the defense against such weapons because of similar reasons. Completely focused on nearly two decades of counter insurgency warfare, the U.S. military neglected strategic planning, air and missile defense, and the military and technological modernization of Russia and the emergence of China. The U.S. Army, responsible for land-based air and missile defense marginalized its Air Defense Artillery formations. Similar to the Air Force's pilots, the Army's top decision-makers tend to come from the infantry or maneuver forces. The notion that the United States would always maintain air superiority because insurgents do not have air forces became ingrained in these decision-makers' minds. Under this pretext, short-range air defense (SHORAD) was practically abandoned and anti-drone warfare not developed. Now, the U.S. Army is playing catch-up in these very disciplines. While the United States was consumed with fighting wars in Iraq and Afghanistan, Russia and China developed their anti-access/area denial (A2/AD) capabilities and hypersonic weapons programs.
However, it is also important to understand that the current hypersonic weapons of U.S. adversaries cannot deliver what their operators want the public to believe. A warhead of a traditional ballistic missile only spends a relatively short time exposed to air resistance when it re-enters the atmosphere at high speed in its terminal flight. Hypersonic weapons on the other hand, traveling at hypersonic speed within the atmosphere, experience air friction throughout their entire flight and thus experience much higher levels of heat buildup. This could have dire consequences for the performance of those weapons. It is currently unknown what the effect of this amount of heat will be on hypersonic warheads and if their accuracy is compromised.
An examination of hypersonic weapons must be factual and not driven by political goals or emotion. Obviously, there is hardly any operational knowledge when it comes to this new type of weapon. However, the discourse on missile defense cannot be held solely based on theoretical knowledge and unrealistic assumptions when there are decades of operational knowledge regarding missile defense and its tactics and true capabilities. Are hypersonics a game changer when it comes to the security and defense of the American people from a nuclear attack? Definitely not. The American people have lived in the crosshairs of hundreds of ICBMs equipped with nuclear warheads for decades. The 44 Ground-based interceptors of the GMD system do not stand a chance against the hundreds of ICBMs that Russia and China have, not to mention that these ICBMs are equipped with multiple warheads.
In the future, hypersonic weapons may be a game changer in the field of weapons technology since they require a completely new approach for defense. Of course, research is needed to develop ways to defend against these hypersonic weapons as soon as possible. Despite this, one must remember that current hypersonic weapon capabilities are by far nowhere close to giving their operators a clear military advantage. 
[1] S. Simon, "Hypersonic Missiles Are a Game Changer", New York Times, Jan. 2, 2020. https://www.nytimes.com/2020/01/02/opinion/hypersonic-missiles.html
[2] T. Tiahrt, "How to Improve America's Missile Defense, Be Like Sparta, The National Interest, March 2, 2020. https://nationalinterest.org/blog/buzz/how-improve-americas-missile-defense-be-sparta-128467
[3] C. Tracy, "Setting the Record Straight on Hypersonic Weapons", Union of Concerned Scientists, February 03, 2020. https://allthingsnuclear.org/ctracy/setting-the-record-straight-on-hypersonic-weapons

[4] M. Unbehauen, G. Sloan, A. Squatrito,"The U.S. Missile Defense Shield and Global Security Destabilization: An Inconclusive Link", International Journal of Business, Human and Social Sciences, Zenodo, May 1, 2019. https://zenodo.org/record/3299365#.Xm6JNI7Yqzz
Analysing INF Treaty: US withdrawal and its implications towards Asian Allies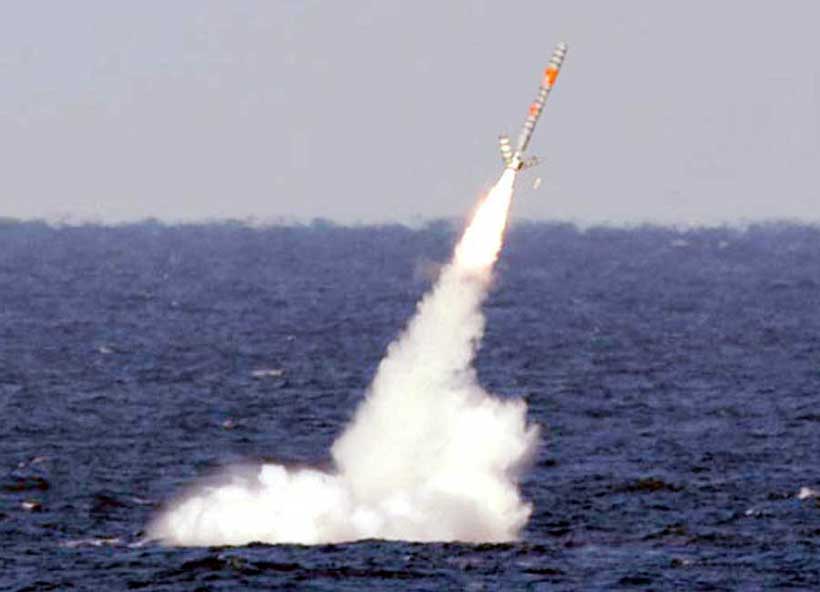 United States of America and Soviet Union signed a treaty of "Intermediate Range Nuclear Force" during 1987 (also known as Cold War era). The basic purpose of this treaty was to prevent further destruction in the world, but US has engaged the complete world into an arms race. Both the super powers were enthusiastic to abide by the rules of this treaty but, later on US suspected Russia for violating the rules. This research paper is basically to analyze the position of US in the continent Asia whether it will be able to suppress China, as China is the emerging threat towards its hegemony. This research paper is supported by the "offensive realism theory" which was provided by John Mearsheimer. According to this theory, when any state develops strong in any region of strategic importance, different powers intervenes to suppress it in order to maintain their own dominancy.
The main reason behind America withdrawal from "INF treaty" was to construct missiles of that much longer ranges which can counter China and creation of those missiles was actually banned under that treaty. According to the research US actually wanted to suppress China by highlighting the Russia's non-Compliance as a pretext. Furthermore, due to lack of policies and strategies in Asia-Pacific region US was actually unable to contain China and other Asiatic states for deploying missiles within their territories. The data has been collected from primary and secondary sources and analytical methodology has been applied. Primary data composed of interviews of political parties and American government on News Channels, talk shows and official websites whereas secondary data collected from journals articles, newspapers and reports of "SIPRI".
Introduction:
Ronald Reagan representing United States and Michael Gaurbachev representing Soviet Union signed "Intermediate Range Nuclear Force (INF)" Treaty in year 1987. Under this treaty both states were obliged to eliminate all missiles having range of between 500 to 5500 Kms[1].Russia at that time was having SS 20 Missiles which was capable of destroying whole Europe with its range, the basic purpose of US behind initiating this treaty was to dismantle such types of missiles of Russia[2]. Under this treaty, a total of 2692 missiles (US 846 and Soviet Union 1846) were destroyed and hence it is known as the most successful treaty of the Cold War Era[3].
US blamed Soviet Union of violating the rule of "INF treaty" under which both of the states were not allowed to construct missiles having range more than 500 KMs, these allegations formed the cause of weakening of this treaty. Russia countered those allegations by giving a statement that those 9M729 missiles have a range of 480 KMs which does not exceed the range mentioned in the treaty[4]. Obama Administration made the first allegation on Soviet Union but never provided any evidence in their complete tenure. Donald Trump elected as US President after Obama in 2016, and suspended the treaty on 2nd Feb 2019 providing time of Six months to Soviet Union to comply on this treaty otherwise US will withdraw from this treaty then by using Russian Violation of treaty as a pretext, US officially announced its withdrawal from the treaty on 2nd August 2019[5]. The basic purpose of America to withdraw from this treaty was to contain China emerging as a super power as China was not the part of this treaty.
US hegemony is greatly threatened by rapid emergence of China as a super power. US has always used its powers against the states which threatened its position in the world as one could see US fought against Germany in World War I, as Germany was gaining a dominant position in Europe and similarly, during world war II America overpowered Japan and Soviet Union during the Cold War era. As currently, there is no state in Europe which can threaten US so it shifted its focus towards Asia to gain dominancy. The emergence of China is the real threat to US hegemony therefore US aims to hold INF treaty in Asia-Pacific region to be centric.US is facing a lot of criticism due to few steps it has taken in recent times which has not only affected the mutual trust of the states but has also put security of Europe at stake. They are facing the criticism of increasing the risk of military conflict in the world.
Significance:
US is desirous to develop a level playing field which includes the construction of all kinds of weapons i.e. Air, Naval, and ground-based intermediate missiles. There is a risk of enhancement in Arms race in the world due to withdrawal of America from INF. Much work has been done on "INF treaty" about its history and importance but this paper will analyze the United States interest and its policies in Asia after withdrawing INF treaty.
Objectives:
To examine United States reasons behind withdrawing from INF treaty
To examine the United States policies in countering China
Hypothesis:
US hegemony was threatened due to emergence of China as a super power in Asia therefore it withdrew from the INF Treaty
Research Questions:
Was Russian noncompliance the only reason for United States to withdraw itself from INF treaty?
Will US be able to contain China in Asia?
Methodology:
Primary and secondary data is primarily used to support Hypothesis and analytical methodology has been applied. Data has been taken from "Stockholm International Peace Research Institute (SIPRI)", "China Global Television Network (CGTN)" and from Arms control and Disarmament websites. News articles, journals articles,news clipping, documentaries, research papers and magazines have been addressed in this research.
Limitations:
Not many books are available on the topic. Had to take help from newspaper clippings, opinion articles, talk shows or panel discussions, YouTube documentaries and news channels. Post 9/11 period has been taken to address the INF treaty.
Theoretical Framework and Discussions:
Realism is the most noticeable theory of International Politics. This theory sees the world with the logical and realistic point of view. It accomplishes the two significant idea of global relations; "Security" and power or force". For each country "security" is the prime interest and to satisfy this interest, power is a primary source. Power and security can be called as the two sides of same coin. The state removes its insecurity from the persuasion of power which creates insecurity for another states Two speculations have been taken for the justification of hypothesis Classical Realism and Neorealism and it is further subdivided into two positions: "Offensive and Defensive realism". Basically, Classical realism focus on Human nature and linked power with it that Human is greedy and selfish because of this war happened but in order to analyze Neo realism it is more appropriate in this contemporary world they discuss that International system is anarchic and this structure determines the behavior of states due to which states pursue power. In addition to this, two factorstalk about power but in different perspective. Offensive realism theory proposed by John Mearsheimer's deals with maximization of power rather than security and seek towards hegemony than equality[6].Whereas Defensive realism theorists believe that state must seek power enough for its security rather than accumulating excessive power.
However, in order to apply this theory United States is focusing on offensive realism because hegemon state will use all its power to prevent the rise of competitor in order to stay dominant. Now US did not bother about the security of European states and withdrew INF treaty that has arisen the factor of arm race in the world. So, there is no central authority that can take authentic decisions due to which states create its own self-help system to ensure its own survival.
Russian noncompliance was a reason for United States behind termination of "INF treaty" but it was not a fact Trump was more worried about China missiles because it was not a part of this treaty and it was successfully developing numbers of missiles whose ranges are more than "INF" limits. Whereas, United States was prohibited under this treaty and was not allowed to test or deploy ground-based missile because of this US capability was becoming under threatened by the China[7]. On the other hand, Russia was in favor of this treaty because Russia position is different now as compared to 1980's era. Soviet Union was split in 1991 and the states that were under Soviet Union associated themselves with "North Atlantic Treaty Organization (NATO)" thus United States have an advantage to deploy its missiles here and target Russia in a minute. For example, Estonia is near to Russia and it can target Russia in a second. So, Russia does not want termination of this treaty so that US do not deploy its missiles here because in response Russia is unable to reach territory of United States[8].
Russia made a draft resolution for the preservation of the INF treaty and submitted to the 74th meeting of General Assembly but it was rejected by the "United Nation Disarmament committee" because it comes under Security Council[9]. Russia tried its best to preserve its treaty but unable to achieve success because US already made its mind since 2018 and US security advisor John Bolton told Russian President Putin that Trump has already made his mind to withdraw from this treaty in Moscow[10]. In addition to this, director of the "Center for Security Cooperation in the Chinese ministry of national defense" without supporting any states Zhou Bo has mentioned in an interview on "world insight China Global Television network" that if there was any problem related to Russian missiles then it was the duty of US to investigate it. Though, Russia showed positive gesture as they invited US for the inspection of missiles but America denied to visit[11]. In addition to this, United States denied this inspection because they were working on missiles if they accept this invitation then US has also reveal its information regarding missiles because Russia was also accusing that US is working on missiles formation i.e. Aegis shore and US is making planning to deploy these missiles in Poland[12].Continuous debate along with counteraccusation game was going on. Russia statements regarding development of US missiles are showing authentic observations because US tested intermediate missiles just after seventeen days of withdrawal from INF[13]. It means that US was working on these missiles for many years.
There were two reports regarding China Ballistic missiles. In 2013 first report was published by "National Air and space Intelligence Centre" that China consumes utmost diverse ballistic missiles[14].Moreover, second report was published by Pentagon in 2018 that China is improving its missiles[15]. In prior to this, United States seek hegemony in Asia continent and want to counter China by deploying its missiles in Asian allies' states and announced that they will deploy missiles "sooner rather than later"[16]. Moreover, United States trying to form new treaty in which China must also become a part of it but China denied to join any treaty that make its capability limited. As China is becoming a continental power and intermediate missiles are its backbone so adherence to any treaty would create a huge asymmetry and might cause an unbalanced power between strategic rivals then it would be difficult to compete them.
United States has again opted the policy of "Containment" against China as it made it against Soviet Union in Cold war. However, question arises that will US be able to contain China in Asia? In order to analyze China and Soviet Union, China is far superior than Soviet Union financially and strategically. US made progress in containing Soviet Union since it was inside frail, however in case of China it would be troublesome on the grounds because China's procurement power is bigger than United States and has fabricated strong military in South China Sea[17]. China has opted winning heart mind scheme in its surrounding areas by building economic corridor, though United States consistently relied on hard power and consistently centered around military innovation. Rivalry among US and China is consistently there, in light of the fact that both are following nationalism and need to secure own national interest so collaboration would be difficult among them and it is very hard to contain China for United States.
US and Asian Allies:
As China is emerging and creating a military threat to United States. So, United States pull out INF treaty so that it makes itself free from the limitations and make a missile of those ranges that are banned under this treaty only to contain China. Three perspective could be made on US withdrawal: First intermediate missiles are inexpensive for US than air and naval assets, it will be good to deter China and more survivable than air and sea-based missiles. However, US did not consult with its Asian Allies before withdrawing the treaty that will these states allow US to deploy its missiles on their territory[18]. For US it would be one of the difficult tasks to attain because it is digging itself into one of the most complicated process i.e. long process of negotiation will take place between US and its Asian allies.
Japan and South Korea are the two allies of US in Asia. In order to analyze both states want good relations with China. The Government of Japan opposed the US decision regarding a withdrawal from INF treaty. Likewise, it will not allow US to deploy its missile on their territory. Moreover, Japan is bound with their customs and has to take consent from the local governors and administration. Japan does not want another challenge from its neighbor country along from their public because US military are deployed in Japan through "Status of force agreement (SOFA)" and they are operating there without respecting Japan domestic laws and Japan took decision to revise SOFA agreement in 2018[19]. So, public opinion is also playing role in Japan decision making and majority of people are not in the support of deployment of missiles in their territory along with unable to face other repercussions from its neighboring state China.
South Korea and United States relations are becoming weaker after 2016. In 2016 US deployed "Terminal High Altitude Area Defence (THAAD)" in South Korea to counter North Korea missiles. In result China retaliated and made sanction on economic and diplomatic efforts that costed South Korea approximately seven billion dollars[20]. In addition to this, if South Korea again deploy US missiles then it would face repercussions and its relation with China will affect. Furthermore, in order to analyze the leadership of Korea, they did not want now any sanctions from China and trying to make peaceful Korean peninsula.
Guam is there where US can deploy its missiles but it is very small island about thirty miles long and ten miles wide. China is far from Guam approximately 3,000 km and currently US is lacking this range of missiles to target China[21].
Australia is left with only the option but it will also cost US expensively because to target China US require Intercontinental ballistic missiles instead of intermediate missiles because from this region China is 5500 km far away and currently US is bound with the New strategic reduction arm treaty that does not allow US to develop these ranges missiles. Again, US did not consult with Australia regarding deployment of missiles. Australia is also not willing to deploy US missiles as its Prime minister also expressed this statement in an interview[22].
So, United States always make its policies or agreements with the states but whenever it feels the threat related to their dominancy it withdraws itself from agreements unilaterally. Either it is related to climate agreement or arms control agreement. US always look towards its interest if it is fulfilling then it will follow it otherwise it will withdraw itself from the treaty. As offensive realism theory explain that international system is anarchic not in means of chaos but lack of central political authority is there that leads states towards self-help system to ensure its survival. And this is the perspective that US is continuously using offensive behavior and tried it best to use all its power to prevent the rise of competitor and thus it withdraws from INF only to increase its power so that it would be able to contain China.
On the other hand, United States has undermined the trust of states. Before taking this step, US must know that many states are having missiles technology there is no monopoly over it[23]. Now every state will make more missiles to ensure its survival and thus give emergence to new arm race in the world.
US took verdict on withdrawal from INF arrangement rapidly because of absence of legitimate arranging or approaches in regards to containing China. First no vital strategies were made with Asian Allies particularly Japan and South Korea. These two states are bound to their administration order for deploying intermediate missiles in their region. Public perceptions or recognition and assessment are additionally impacting in their administration arrangements. Research explored that authority of Asian states needs great relations with China rather than United States because China is economically more strengthened then US and it is near to them and cannot take any risk against China so that in future, they face more difficulties. Furthermore, absence of clear strategy with respect to containing China will give no achievement in future as US secretary of states has referenced that it will send its missiles sooner in Asia however it is time taking procedure and will take a very long time to execute. In addition to this, if Russia was violating the rules of INF treaty, at that point why confirmations or evidences were not exposed by US government? United States always back out from the treatise whenever their security becomes threatened. Currently, US is only left with one treaty named as "New Strategic Arms Reduction Treaty" that was also signed amid US and Soviet Union during cold war. It is expected that US could withdraw from this last cold war treaty in 2021 as President Trump already indicate this factor in his speech as well. Thus, US will free itself from all the restrictions and chances of arm race will be increased among the states either developing or developed states.
Conclusion:
Russian noncompliance was just a pretext for United States of America. Its main reason was to contain China and want to make INF treaty Asia-Pacific centric but it would be difficult for the United States after agreement termination, because for deployment of missiles, it needs Asian allies' states to offer its launch sites for missiles within range of China. It is clear that which country will provide its territory along with future repercussions from China. In this contemporary world, China has opted winning heart mind strategy in its region whereas United States always believed on hard power and always focused on military technology to achieve its hegemony and this concept is becoming blur in modern world. Competition between US and China always there because both are following nationalism and want to protect their own national interest so cooperation would be difficult amid them and it is quite difficult to contain China for United States in South Asia region.
---
[1] "US. Department of State: Treaty Between the United States of America And the Union of Soviet Socialist Republics on The Elimination of Their Intermediate-Range and Shorter-Range Missiles (INF Treaty)", 2009-2017
[2]Ivan Tselichtchev, "If Trump blows up US-Russia nuclear treaty, China will pick up the pieces", South China Morning Post, 10 November 2018
[3]Lori Esposito Murray, "What the INF Treaty's Collapse Means for Nuclear Proliferation", Council on Foreign Relations, August, 1, 2019
[4] Alexander Lanoska, "The INF Treaty: Pulling Out in Time", Air University, no.13 (Summer 2019): 53-54
[5]Ibid.
[6]Glenn H. Snyder, "World-Offensive Realism and the Struggle for Security: A Review Essay", The MIT Press 27,no.1 (summer 2002)
[7]Andrey Baklitskiy, "What the end of the INF treaty means for China", Carnegie Moscow Center, December 2, 2019
[8]Ivan Tselichtchev, "If Trump blows up US-Russia nuclear treaty, China will pick up the pieces", South China Morning Post, 10 November 2018
[9]Ibid.
[10]Julian Borger, "European diplomats mount last-ditch effort to stop US scrapping INF treaty", The Guardian, 18 November 2018, https://www.theguardian.com/world/2018/nov/18/inf-treaty-european-diplomats-us-russia
[11] "End of the INF treaty: China's position", YouTube video, 17:29, accessed August,2019, https://www.youtube.com/watch?v=uxcURttIaok
[12]Alexander Lanoska, "The INF Treaty: Pulling Out in Time", Air University, no.13 (Summer 2019)
[13]"INF nuclear treaty: US tests medium-range cruise missile", BBC News, 20, August 2019, https://www.bbc.com/news/world-us-canada-49405499
[14] Alexander Lanoska, "The INF Treaty: Pulling Out in Time", Air University, no.13 (Summer 2019): 56
[15] Alex ward, "The US just withdrew from an important nuclear arms treaty with Russia. Don't panic — yet", VOX, August 2, 2019, https://www.vox.com/world/2019/8/2/20750158/inf-treaty-trump-russia-withdraw
[16]Shannon Bugos, "US completes INF treaty Withdrawal", Arms control Association, September,2019
[17]Will Saetern, "US cold war containment strategy against China may not end the Soviet way. Instead, it could explode into armed conflict", South China Morning Post, September 17,2018
[18] Pranay Vaddi, "Leaving the INF Treaty Won't Help Trump Counter China", Carnegie Endowment for International Peace, January 31, 2019
[19] Ibid.
[20]Ibid.
[21]Ibid.
[22] "Australia won't host U.S. missiles, prime minister says", August,5,2019, https://www.reuters.com/article/us-australia-usa-missiles/australia-wont-host-us-missiles-prime-minister-says-idUSKCN1UV0IB
[23] Malik Qasim Mustafa, "US withdrawal from the INF treaty: Implications for global strategic stability", Institute of strategic studies Islamabad, ed. Najam Rafique (ISSI, 2018)
UN salutes new Libya ceasefire agreement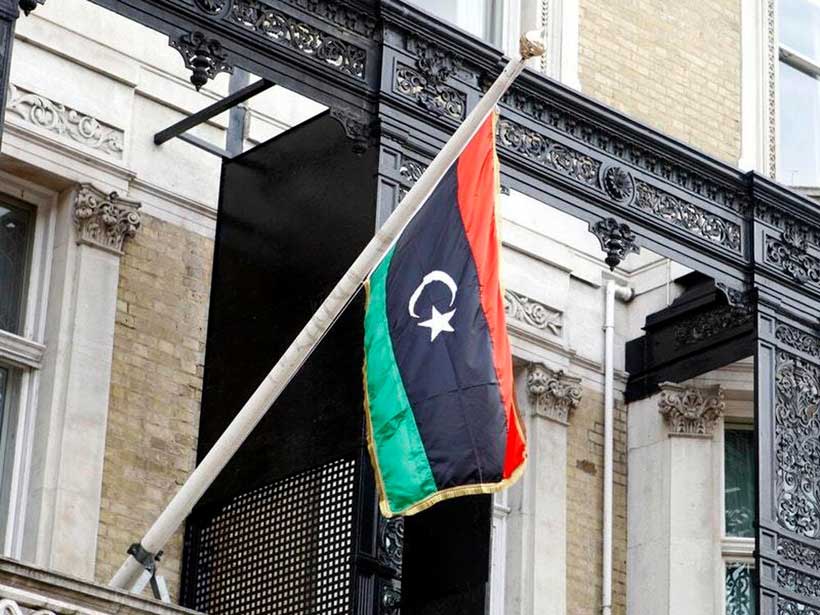 Warring parties in Libya on Friday agreed an historic ceasefire, which was hailed by the head of the UN Support Mission in the country (UNSMIL), who led the mediation, as a courageous act that can help secure a "a better, safer, and more peaceful future for all the Libyan people".
"I would like to salute you, because what you have accomplished here takes a great deal of courage", said UNSMIL chief, and Acting Special Representative, Stephanie Williams, at a press conference in Geneva. "You have gathered for the sake of Libya, for the sake of your people, to take concrete steps to end their suffering."
The country has been roiled by division and conflict, since the overthrow of former dictator, Muammar Gaddafi, in 2011. Supporters of the UN-recognized Government in Tripoli have been under siege for months, following an offensive by forces of the rival administration of the self-styled Libyan National Army (LNA), led by Commander Khalifa Haftar.
UN-led mediation by the 5+5 Joint Military Commission, representing the two sides, yielded Friday's agreement, that Ms. Williams said could help secure "a better, safer, and more peaceful future for all the Libyan people.
"I salute your sense of responsibility and your commitment to preserving Libya's unity and reasserting its sovereignty", she said of the accord.
Hopes of 'lasting ceasefire'
She said the two sides had come together first and foremost, as Libyans, together: "The road was long and difficult at times, but your patriotism has been your guide all the time, and you have succeeded in concluding an agreement for a successful and lasting ceasefire."
I hope that this agreement will contribute to ending the suffering of the Libyan people and enabling the displaced, both outside and inside the country, to return to their homes and live in peace and security."
The UNSMIL head said the agreement "represents an important distinguishing mark for Libya and the Libyan people. I very much hope that future generations of Libyans will celebrate today's agreement, as it represents that decisive and courageous first step towards a comprehensive settlement of the Libyan crisis that followed."
Work lies ahead
Ms. Williams said there was "much work ahead in the coming days and weeks to implement the commitments contained in this agreement" adding that it was important to continue focused negotiations, "as quickly as possible in order to alleviate the many hardships that this conflict has caused to the Libyan people."
She said she knew that the Libyan people "can count on you" and added that "the United Nations is with you and the people of Libya. We will do our utmost to ensure that the international community lends its full and unwavering support to you."
Secretary-General hails 'fundamental step toward peace and stability'
The UN Secretary-General António Guterres welcomed the ceasefire, telling journalists in New York on Friday that represented "a fundamental step toward peace and stability in Libya."
"I congratulate the parties for putting the interest of their nation ahead of their differences…Too many people have suffered for too long. Too many men, women and children have died as a result of the conflict", said the UN chief.
The agreement was negotiated within the framework of the 5+5 Joint Military Commission with talks facilitated by the UN on the basis of Security Council resolution 2510 and 2542.
It is the result of four rounds of negotiations held since February of this year, Mr. Guterres reminded.
"I call on the international community to support Libyans in implementing the ceasefire and in bringing an end to the conflict. This includes ensuring the full and unconditional respect for the Security Council arms embargo.
"And I urge the Libyan parties to maintain the current momentum and show the same determination in reaching a political solution to the conflict, resolving economic issues and addressing the humanitarian situation."
The UN chief said UNSMIL was making preparations to resume the Libyan Political Dialogue Forum – which stalled when fighting escalated last year – adding that it will be preceded by a series of meetings and consultations that would facilitate "the resumption of inclusive, intra-Libyan political talks – Libyan-led and Libyan owned."
"There is no military solution for the conflict in Libya. This ceasefire agreement is a critical step. There is much hard work ahead", he warned.
Momentum for global ceasefire builds
The UN chief also stressed that Friday's breakthrough comes in the context of his repeated calls for a global ceasefire, so that all energies an be focused on the COVID-19 pandemic.
"With the inspiration of the Libyan agreement, now is the time to mobilize all efforts to support the mediations taking place to end the conflicts in Yemen, Afghanistan and in Armenia and Azerbaijan – where active hostilities are causing immense suffering for civilians", he said.
"There is no military solution for any of these conflicts. The solution must be political."
Nagorno-Karabakh: Will the Landscape Change following the Latest Unrest?
The situation surrounding Nagorno-Karabakh, which has deteriorated dramatically in recent days, has clearly demonstrated that it is becoming increasingly impossible to maintain the status quo. An urgent solution to the conflict is needed in order to avert a serious crisis.
External factors that have contributed to the escalation of the Nagorno-Karabakh include: 1) Russia finding itself hemmed in from all sides by the seemingly unbreakable transatlantic coalition which has given the West considerable room for manoeuvre with regard to the Nagorno-Karabakh issue; 2) Turkey's exponentially growing ambitions to build a new Islamic Empire, which are bolstered by the country's strong alliance with the United States; and 3) the complete ineptitude of the OSCE Minsk Group (Russia, the United States and France), which has been working towards the settlement of the Nagorno-Karabakh conflict for three decades now without a single major breakthrough.
One thing is clear — the conflict needs to be resolved, and now is the time to do it. One thing is clear — the conflict needs to be resolved, and now is the time to do it. Meanwhile, the entire world is calling for the two sides to abandon the hostilities and sit down at the negotiating table. The conflict needs to end now.
All the attempts to resolve the conflict — the Madrid Principles, the Zurich Protocols, the renewed Madrid Principles and the talks in Kazan on the settlement of the Nagorno-Karabakh conflict — have looked more like possible ways out of the crisis than roadmaps for concrete actions. This is why they have all remained on paper, as none of the sides has been prepared to make even the smallest of compromises.
While the two central players in this geopolitical puzzle, Turkey and the United States (which is keen to see a settlement), may disagree profoundly on a number of issues, Ankara has always been viewed by Washington as a country of indisputable geostrategic importance and its key partner in the region, and this will not change. It is thus no coincidence that the "Turkey–U.S. Defense Cooperation: Prospects and Challenges" report for the United States Congress notes that "Turkey is a more significant ally for the United States at present than during the Cold War" given U.S. interests in the region. Turkey's attitude towards NATO will not undergo any major changes either. According to President of Turkey Recep Erdogan, Ankara "has no intention of giving up its NATO membership or its allies." This is something that Russia must keep in mind when developing its South Caucasus policy.
Turkey and the United States have a number of common interests in the South Caucasus that allow the two countries to work together. These interests include joint projects in the Black Sea region and call for strengthening security cooperation there, an issue that is becoming increasingly important. This state of affairs can be partly explained by the fact that the signing of the Convention on the Legal Status of the Caspian Sea effectively blocked access to the Caspian Sea for non-regional players, at least for the time being, which only makes their desire to be involved in the Black Sea region even stronger.
Both the warring sides and the United States and Turkey have long expressed the desire to find a way out of this impasse, and Washington and Ankara will work together to try and ensure a quick settlement to the conflict.
As far as the strategists in Washington see it, Azerbaijan is far more invested in finding a solution than Armenia is. This is why we have seen significant changes in the U.S. policy towards Yerevan, including insisting that the latter make certain concessions in order to bring the conflict to an end. The arrival of Nikol Pashinyan as Prime Minister of Armenia brought with it a noticeable shift in Armenia's foreign policy towards the United States, which should make this strategy successful.
Consequently, Washington's policy in this area will focus, first of all, on normalizing relations between Turkey and Armenia, and then on opening the border between the two countries. After all, it is of strategic importance for Washington to find a solution to this problem, especially when U.S.–Iran relations are likely to deteriorate even further moving forward. This could also help speed up the settlement process, as well as promote cooperation not only between Baku and Yerevan, but also with Ankara, which should lead to Turkey and Azerbaijan lifting the land blockade against Armenia that was established during the Nagorno-Karabakh conflict.
What is more, Washington has started to openly demonstrate its intention over the past few years to resolve the Nagorno-Karabakh conflict independently in the context of implementing its policy in the South Caucasus.
This was initially reflected in a statement given by former U.S. ambassador to Armenia Richard Mills, where he claimed that the status quo is unacceptable and cannot last forever, adding that "any settlement of the Karabakh conflict is going to require the return of some portion of the occupied territories," although events like the 2016 April War make this even more difficult for the Armenian people. And things have gone from bad to worse since then. A series of resolutions passed by the 115th United States Congress — Resolution 573 "calling on the President to work toward equitable, constructive, stable and durable Armenian–Turkish relations," and Resolution 190 of the 116th United States Congress "supporting visits and communication between the United States and the Republic of Artsakh" (the new name of the Republic of Nagorno-Karabakh following a 2017 referendum) — prove that Washington intends to change the situation in the conflict zone and become the main moderator in the disagreement. In this regard, it is worth paying special attention to the main areas of Washington's policy towards Armenia, which has been thought-out particularly well, taking into account both the need to repair relations between Turkey and Armenia, giving Yerevan access to the rest of the world, and to improve relations with the Republic of Artsakh, which could become the main stumbling block in the way of Armenia's drift towards the West.
The U.S. approach to Armenia could thus change completely as it develops its new policy in the South Caucasus. This state of affairs also meets the interests of Turkey, which, as a key player in the South Caucasus, will welcome any positive change in Yerevan's foreign policy towards the West. With this being the case, it could be argued that Ankara not only pursues its own geopolitical interests in the region, but also acts as an instrument through which the United States can further its policies there. This could lead to a change in the configuration of the South Caucasus as a whole, which is unacceptable for Moscow in terms of preserving and promoting its interests in the region given the fact that Armenia is key to Russia's plans for maintaining its strategic interests in the Caucasus, as well as in the context of the "Iranian problem."
Right now, Armenia is Russia's only strategic ally in the South Caucasus, and ensuring the country's security is its number one problem. Russia has always played an important role in the Nagorno-Karabakh settlement process, and this will not change. It thus needs to take stock of the opportunities it has to influence the resolution of the problem, which, it would seem, neither Baku nor Yerevan, nor indeed the West, fully appreciate. Moscow believes that the only way to put an end to the confrontation, which has been going on for some 30 years or so, is through political means. It would thus be fair to assume that military intervention "from the outside" is extremely unlikely, because Moscow's main task here is to maintain at least a shaky balance between Yerevan and Baku. In other words, Moscow believes that "freezing" the conflict is more acceptable in the current climate, where neither Azerbaijan nor Armenia, which are involved in an intense ethnopolitical confrontation, have any intention of making compromises or concessions, than actually working for a final resolution to the long-standing conflict — although this approach has not yet led to peace.
However, given the escalation of the conflict, it would seem that Moscow, for which the two warring sides are of great importance, is in a position to launch the renewed Madrid Principles, which be the first step towards resolving the conflict. Both Azerbaijan and Armenia were prepared to negotiate under these principles and saw it as a blueprint for achieving a peaceful solution. However, the renewed Madrid Principles touch upon issues that are extremely sensitive for Armenia, primarily regarding the international legal status of Nagorno-Karabakh. Azerbaijan has stood firm on its position that a settlement can only be reached if its territorial integrity is preserved, which means restoring its jurisdiction over Nagorno-Karabakh. This condition has been the main obstacle to the settlement of the conflict. Another important issue is the return by Yerevan of seven regions that neighbour Nagorno-Karabakh and are controlled by Armenian forces. Nevertheless, the renewed Madrid Principles project needs to be launched as soon as possible — after all, the main obstacle is the unwillingness of the parties to make concessions. Beyond that, where there's a will, there's a way.
From our partner RIAC