If one is to believe the countless recent articles about hypersonic weapons, then Russia and China have invented a revolutionary weapon fundamentally challenging U.S. missile defense and the security of the American people. Fittingly, one particular op-ed in the New York Times is actually titled "Hypersonic Missiles are a Game Changer" [1]. The New York Times op-ed, like so many others, reminds us that "no existing defenses can stop such weapons" and that hypersonic velocity is "something no missile can currently achieve, aside from an ICBM during re-entry" [1]. According to another article, America's missile defense needs to "be like Sparta" because we "are staring at a critical gap in our nation's missile defense" [2]. Both articles, representative of many others, claim that U.S. missile defense "effectively provided protection from intercontinental ballistic missiles (ICBMs) through the most sophisticated multilayered ballistic missile defense capabilities known to man. Now, next-generation foreign threats are creating near term vulnerability, the gap if you will, that challenges our defensive capabilities" [2].
But are these alarming messages actually true? The short answer is no. Contrary to the notion promulgated in the articles, there is currently no multilayered ballistic missile defense against ICBMs. There are no layers of different systems to engage an incoming ICBM. There is only one limited system: Ground-based Midcourse Defense (GMD). GMD has currently 44 interceptors available in Fort Greely, Alaska and Vandenberg Air Force Base, California to engage incoming ICBMs. The task of the GMD system is only to defend against a limited ICBM threat that could emerge from North Korea and potentially from Iran in the future. GMD was never intended to be used against the vast ICBM arsenals of Russia or China with hundreds of ICBMs and thousands of nuclear warheads. Defending against a massive ICBM attack from either of these countries has always been impossible. Therefore, hypersonic weapons are not a new threat that suddenly give Russia or China the capability to attack North America with nuclear warheads. This capability has existed since the development of ICBMs. Russia and China possess the capacity to attack the United States with ICBMs just as the United States has the ability to attack those countries. However, it is worth noting that neither Russia nor China possess any defense against ICBMs that is comparable to the U.S. GMD system.
It is worrying that the aforementioned op-eds were written by experienced individuals who should know of their inaccuracies. The authors include a former member of the National Security Council and a former Member of Congress who served on the House Appropriations Defense Subcommittee and the House Permanent Select Committee on Intelligence.
On the other side of the discussion, several articles completely contradict the notion of an emerging threat and downplay the dangers and capabilities of the new hypersonic weapons. The Union of Concerned Scientists (UCS), indicative of the broader critical opinion, paint the mainstream view about hypersonic weapons as a "fantastical depiction" [3]. This depiction, according to the UCS, is aimed to support an arms race among the major military powers to develop these weapons and "is part of a long pattern of media hype" [3]. Further, the critics also correctly address that "current U.S. defenses are not designed to defend against Russia and China, the nations currently deploying hypersonic weapons. The United States will therefore remain vulnerable to missile attack regardless of whether or not hypersonic weapons are deployed" [3].
The UCS (and other like-minded critics) have valid points against much of the sensational and often fundamentally wrong reporting on hypersonic weapons in the media. However, these critics often base their arguments' assumptions on theory and lack important operational considerations that should be part of the discussion.
The Threat
The speed of hypersonic weapons is typically the key focus in most discussions of them as a dangerous new weapon system. This is understandable, as their speed is certainly significant and poses a strong technical challenge in designing a system to counter their employment. However, it must be understood that speed is only one consideration for successful intercept. The ability for hypersonic missiles, or glide vehicles, to significantly maneuver and avoid a predictable trajectory is the critical feature that will be the biggest challenge to overcome. Existing air and missile defenses are designed against ballistic missiles, which travel along a predictable trajectory with very limited ability to maneuver. Hypersonic weapons will negate current defense capabilities due to their greater speed and maneuverability relative to ICBMs.
To qualify as a hypersonic weapon, the weapon must be able to travel at least five times the speed of sound. The Russian Avangard hypersonic glide vehicle, the first operational hypersonic weapon, has the ability to achieve speeds between 20 to 27 times the speed of sound, according to the Russian government. In comparison, a traditional ICBM changes speeds throughout its parabolic flight (between boost, exo-atmospheric midcourse, and terminal phases) and achieves speeds averaging 20 times the speed of sound during re-entry into the atmosphere. By this definition, current ICBMs would also technically be hypersonic missiles. Therefore, according to the critics of the hypersonic weapons hype, the speed and flight time of hypersonics, even if they were faster than ballistic missiles, is immaterial. However, that argument is incorrect. Missile flight time makes a significant difference because it directly influences decision space, the time that human operators have to react to an incoming threat, and potential engagement windows, the time defense systems need to successfully counteract a missile threat.
A threat missile may undergo a 15-20-minute flight time until target impact, during which defenders have an approximately five-minute engagement window in which to react. This window varies depending on where the threat originates relative to the interceptor location; therefore, one or two minutes within this cycle is a significant amount of time, representing twenty to forty percent of the total engagement window. If one was only focusing on theoretical concerns, one or two minutes may seem inconsequential. However, from the perspective of military operations, it may be critical. Precise flight timing impacts equipment and software requirements, defense crew processes, and other operational considerations with significant impact on achieving success. The UCS, in their criticism, appear to ignore established missile defense tactics. Air and missile defenders generally attempt multiple shots against an incoming threat to increase the probability of successful intercept. Under such scenarios, every minute counts in order to have as many shot opportunities as possible. This is particularly important when dealing with nuclear warheads with unimaginable consequences if not intercepted.
Critics also tend to address the low flying flight path of hypersonic glide vehicles. In their eyes, taking advantage of the curvature of the earth to fly beneath missile defense radars is overstated. But here too, there is a more than what meets the eye. The UCS state that total reliance on ground-based radar for early warning of missile attacks is a relic of the past for technologically-advanced nations like the United States or Russia [3]. According to them, both nations have operated early warning satellites since the 1970s. It is true that space-based infrared sensors would detect a hypersonic missile launch just as easily as an attack with traditional ballistic missiles due to the infrared emissions. However, what is missing in this assessment is the fact that detection alone will not help in the actual intercept of the threat. Detection alone would only give the opportunity to warn people of incoming strategic missiles that will impact in approximately 20 minutes, which is hardly any time to prepare a metropolitan area for an impact. In order to engage an incoming missile, radars are required, which are more precise than the data obtained from infrared satellites. These satellites do not produce an exact real-time accurate picture. Even if they did, discrimination of the warhead from space would be nearly impossible. Discrimination, the ability for a radar to discern which object is the lethal warhead and needs to be intercepted, is critical for a successful engagement. When an ICBM is launched, a so-called 'missile event' could produce a flying cloud or cluster of several hundreds of parts and debris, with one of them being the actual warhead. In addition, there are decoys that are made to look like the lethal warhead to confuse defense systems. Hypersonic weapons could, just like ballistic missiles, be equipped with such decoys. Therefore, ground-based radars are essential for effective missile defense to discriminate and destroy the warhead.
Despite the flaws in their theoretical approach, critics are correct in stating that hypersonic weapons are being inaccurately presented as new and insurmountable urgent threats. Hypersonic glide vehicles, although new, are not strategic game changers that pose a new threat by enabling Russia and China to attack the United States with nuclear warheads. Hypersonic weapons are not a new advantage for China, Russia, or for the United States. The United States does not need hypersonic weapons to attack Russia, China, or any other nation to overwhelm any sort of missile defense system. Contrary to the United States, no other country has even a limited capability to engage ICBMs.
However, to claim that hypersonic weapons are simply 'hype' to justify increased military spending, is only telling half the story. Hypersonic weapons do represent a basic capability that is revolutionary in the field of missile defense. Missile defense is currently grounded in math to calculate and predict, based upon a missile's trajectory, where an incoming missile will be at a certain time in order to engage and destroy that it. With the development of new hypersonic weapons that have the ability to maneuver and therefore don't follow a predictable trajectory, the very basis of missile defense is called into question. Therefore, it is necessary to research methods and technology to counter this threat because it could potentially make traditional missile defense as we currently know it obsolete.
The Impact
The question of why the United States appears to lag behind Russia and China regarding hypersonic weapon systems as well as why defense against such systems was not part of earlier U.S. military planning must be addressed as part of the hypersonic discussion.
Russia's announcement of its first operational hypersonic weapon seems to have been a 'Sputnik moment' for the U.S. military. By 1957, the Soviet Union "had acquired the world's first ICBM, which also placed the first artificial satellite, Sputnik, in space. For the United States, this presented a substantial threat and challenge, amplifying fears about American weakness against a Soviet ICBM attack. This shaped the political support for the creation of an American anti-ballistic missile (ABM) system" [4]. Similar to what we are seeing now with hypersonic weapons, the first American ICBM was declared operational two years after the Soviet Union already had ICBMs. The reason for the American delay during the Cold War was due to a different strategic focus and military leadership that was not adaptive in its approach. With overwhelming air superiority and capable intercontinental bombers, the U.S. Air Force did not take the development of ICBM technology seriously in the 1950s. Within the Air Force, many fighter and bomber pilots, the elite of the hierarchy in the Air Force and the main pool from which decision makers came, were opposed to the notion of American ICBMs, since they saw their traditional roles in danger and could not conceptualize a new form of warfare.
Today's U.S. military lags behind Russian and Chinese developments in the field of hypersonic weapons and is pressed to find a quick solution for the defense against such weapons because of similar reasons. Completely focused on nearly two decades of counter insurgency warfare, the U.S. military neglected strategic planning, air and missile defense, and the military and technological modernization of Russia and the emergence of China. The U.S. Army, responsible for land-based air and missile defense marginalized its Air Defense Artillery formations. Similar to the Air Force's pilots, the Army's top decision-makers tend to come from the infantry or maneuver forces. The notion that the United States would always maintain air superiority because insurgents do not have air forces became ingrained in these decision-makers' minds. Under this pretext, short-range air defense (SHORAD) was practically abandoned and anti-drone warfare not developed. Now, the U.S. Army is playing catch-up in these very disciplines. While the United States was consumed with fighting wars in Iraq and Afghanistan, Russia and China developed their anti-access/area denial (A2/AD) capabilities and hypersonic weapons programs.
However, it is also important to understand that the current hypersonic weapons of U.S. adversaries cannot deliver what their operators want the public to believe. A warhead of a traditional ballistic missile only spends a relatively short time exposed to air resistance when it re-enters the atmosphere at high speed in its terminal flight. Hypersonic weapons on the other hand, traveling at hypersonic speed within the atmosphere, experience air friction throughout their entire flight and thus experience much higher levels of heat buildup. This could have dire consequences for the performance of those weapons. It is currently unknown what the effect of this amount of heat will be on hypersonic warheads and if their accuracy is compromised.
An examination of hypersonic weapons must be factual and not driven by political goals or emotion. Obviously, there is hardly any operational knowledge when it comes to this new type of weapon. However, the discourse on missile defense cannot be held solely based on theoretical knowledge and unrealistic assumptions when there are decades of operational knowledge regarding missile defense and its tactics and true capabilities. Are hypersonics a game changer when it comes to the security and defense of the American people from a nuclear attack? Definitely not. The American people have lived in the crosshairs of hundreds of ICBMs equipped with nuclear warheads for decades. The 44 Ground-based interceptors of the GMD system do not stand a chance against the hundreds of ICBMs that Russia and China have, not to mention that these ICBMs are equipped with multiple warheads.
In the future, hypersonic weapons may be a game changer in the field of weapons technology since they require a completely new approach for defense. Of course, research is needed to develop ways to defend against these hypersonic weapons as soon as possible. Despite this, one must remember that current hypersonic weapon capabilities are by far nowhere close to giving their operators a clear military advantage. 
[1] S. Simon, "Hypersonic Missiles Are a Game Changer", New York Times, Jan. 2, 2020. https://www.nytimes.com/2020/01/02/opinion/hypersonic-missiles.html
[2] T. Tiahrt, "How to Improve America's Missile Defense, Be Like Sparta, The National Interest, March 2, 2020. https://nationalinterest.org/blog/buzz/how-improve-americas-missile-defense-be-sparta-128467
[3] C. Tracy, "Setting the Record Straight on Hypersonic Weapons", Union of Concerned Scientists, February 03, 2020. https://allthingsnuclear.org/ctracy/setting-the-record-straight-on-hypersonic-weapons

[4] M. Unbehauen, G. Sloan, A. Squatrito,"The U.S. Missile Defense Shield and Global Security Destabilization: An Inconclusive Link", International Journal of Business, Human and Social Sciences, Zenodo, May 1, 2019. https://zenodo.org/record/3299365#.Xm6JNI7Yqzz
Comparative analyses of Satellites Indian Navy in IOR: Options for Pakistan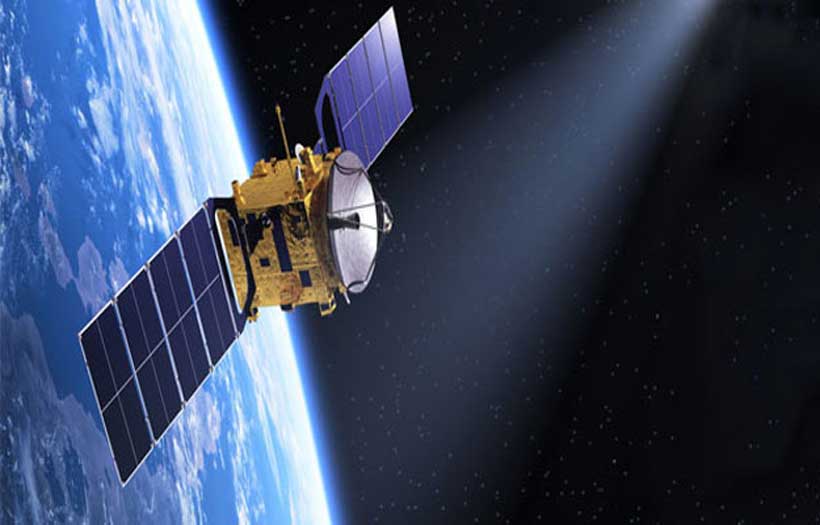 After a glaring failure in November 2008, a series of attacks happened in Mumbai, which Indian civilian and military leadership considered it a security breach from the Indian Ocean side as terrorists entered into the homeland due to poorly guarded coastal area by the Indian Navy at Kerala. It was envisioned by Indian defense minister AK. Antony. Indian Navy's surveillance in coastal areas. For more than 12 years from now, the Indian Navy planned to create and sustain three-dimensional forces under the realm of network-centric warfare where every component system should work under the integrated command, control, and communication systems C3S. Firstly, India Nuclearized the Indian Ocean Region now, it is going to integrate space capabilities with its modernized and enhanced communications of surface, and subsurface fleets. Additionally, to boost the strike capability of the Indian Navy to fill the security gaps in Indian Naval forces, Indian civil and military leadership especially stepped up themselves to enhance and advance India's Armed forces to counter extraneous threats.
Furthermore, the Indian Navy is investing a huge bulk of the financial budget in acquiring satellite capabilities to improve and enhance surveillance and targeting capability. India's ISRO (Indian Space Organization) is currently operating thirteen observational satellites in the LEO (low earth Orbit for communication and observation. But now India is transforming its purposes of satellites from non-military to military. Indian Navy is forwarding toward a "skyward strategy" of using four of its operational satellites for navigation, communication, targeting, surveillance, use of precision-guided missiles, and data collection in the Indian Ocean Region (IOR).
According to a report of Indian Think Tank 'Institute of Peace Conflict Studies' New Delhi, the Indian Navy is going to transform the use of some satellites in the maritime domain. Indian navy would use Meteorological Satellites which are used for predicting weather while now it would be used to create fair weather for the launching of lethal precision-guided missiles and weapons. Secondly, IN would use the Electronic Ferret satellite for gathering data in IOR. Thirdly, Navigation satellites would be used for guiding lethal weapons and to select target location. Fourth, Reconnaissance satellites would be used to link up for the effective use of naval information Technology.
Recent Development of Spy Satellites in Maritime Domain Awareness:
Indian Navy launched the Rukmini GSAT-7 spy satellite to secure real-time communication in its command, control, communications, and intelligence surveillance C4ISR for submarines,k warships, and carriers. It cost approximately 486 crores. GSAT-7 with its Multi-band land-based communication satellite would pose adverse effects for the stability of IOR. It would have 600 to 1000 Nautical miles of footprint in IOR. It is designed, developed, and launched by ISRO.
Moreover, the Indian Navy has acquired another satellite named RISAT-II to maintain a check on the deployment of troops which has cost US$4.1 billion. DRDO (Defence Research and Development Organization) with cooperation from ISRO would design the satellite.
The aforementioned, satellites would provide digital tactical battlespace.
Options for Pakistan Navy:
Pakistan Navy as being a peacekeeper and coastal navy is playing proactively in maintaining peace and balance in IOR. Pakistan Navy has diversified options to use space capabilities to protect its maritime interest in the Arabian Sea and the IOR. Pakistan Navy has the motto of protecting the maritime interests of Pakistan, to promote trade at sea, participating actively in international effort to maintain peace and good order at sea. Pakistan Navy despite having challenges in the acquisition of the latest technology but is doing very well at sea and achieved success in deterring aggression from its potential adversary. As a contextual reflection, Pakistan space agency SUPARCO (Space and Upper Atmosphere Research Commission) under the umbrella of Strategic Planning Division (SPD) which is operating arms of National Command and Authority (NCA) Launched Badr-I, and Badr-II on July 16, 1990, and in December 2001 respectively via foreign launched platforms. Badr-I and Badr-II have capabilities like C4ISR in wide range communication. Under the flagship project CPEC (China Pakistan Economic Corridor) Pakistan has signed a historic agreement to launch and develop the satellite to monitor the CPEC project from Space.
Furthermore, Pakistan Navy can also take advantage of its satellites named PRSS-I (Pakistan Remote Sensing Satellite-I) and PRSS-IA both were launched by Long March SLV in July 2018. PRSS-IA is an indigenous space satellite of Pakistan. Pakistan Space program is the game changer program for Pakistan when it comes to maritime interests. Pakistan has switched its GPS (Global Positioning System) from the United States of America to the Chinese BeiDou system. PRSS-I and PRSS-IA show Pakistan's vision of 2047 8nder which Pakistan will pursue an integrated command and control system. After the recent clash at Gallawan Valley, Pak-Sino Space Cooperation could be very beneficial as India is modernizing naval capabilities to threaten Pakistan and China.
In summary, Pakistan has always enjoyed a great history of collaboration among its armed forces (Army, Navy, Air Force). Pakistan can easily counter India's malicious geopolitical interests in IOR through Pakistan Navy via Space platform. Pakistan Navy is also using an integrated surface and subsurface network-centric system but it is also moving forward to modernize and enhance its strike precision capability. Realistically, the Indian Navy is pursuing lethal weaponry and the nucleation of IOR along with conventional naval buildup is alarming for neighborhood states located under the geographical proximity of IOR. Pakistan Navy as a coastal Navy is doing its best to counter every aggression of the Indian Navy. For the future, Pakistan Navy needs to be very cautious while taking steps to counter the Indian Navy.
US military withdrawal from Afghanistan: Implications for Pakistan
Afghanistan has for a greater part of her history seen conflict of various types and magnitudes. From warring warlords fighting to gain dominance, to foreign intervention bent on achieving their political objectives. The people of Afghanistan divided along the lines of ethnicity, class and sect have witnessed great suffering and loss of precious lives. The United States, the latest entrant in Afghanistan sought to gain its political and strategic objectives primarily through the use of military power. The United States had led successful and devastating campaigns in Iraq in which the technological and military dominance was one of the deciding factors which lead to the end of the Saddam regime. Seeking to implement a similar model and to establish a US friendly regime the United States faced stiff resistance at the hands of the Afghan Taliban. Guerilla fighting techniques combined with the harsh mountainous terrain, made it difficult for a land army to establish its dominance in the afghan regions.
Today after having stayed in Afghanistan for almost two decades the United States under the current administration of President Joe Biden now seeks to end the "forever wars". This deal signed by major stakeholders concluded into a complete US withdrawal from the region where in the people of Afghanistan would be free to choose a path for their future. While this paints a rosy picture on the Afghan situation, it's important to study the implications of a complete US withdrawal on the people of Afghanistan and for its neighboring country Pakistan. President Joe Biden has selected September 11 of this year to be the date in which US troops completely withdraw from Afghanistan. The withdrawal would effectively end US presence in Afghanistan under the agreed terms and would thus leave the country to charter its own political course. It is now possible to suggest that the Afghan Taliban would push for its demands establishing an Islamic Emirate, a return to its form of Islamic governance. Despite being in the corner the government being the major political force has continued to negotiate with the Taliban in order to reach a consensus on important issues underlined in the original agreement.
The Afghan Taliban has for long demanded a complete withdrawal of US troops and to establish an Islamic Emirate. Within Afghanistan, the Afghan Taliban has continued to rage a bloody campaign consisting of attacks on civilians and government officials. With their strong religious ideology the Taliban continue to draw popular support from the people despite their repeated attacks. The Afghan government already weakened by repeated assaults, combined with a poor governance structure faces a threat of a possible ouster from power after the US withdrawal. A possible Afghan Taliban led government after the US withdrawal could see a revert to the previous government system lead by the Taliban. Foreign countries, including Pakistan have expressed fear of a possible civil war after a US withdrawal from Afghanistan. Within Afghanistan, tribal warlords have continued to fight for influence and dominance in their respective regions. Afghan history is telling in this regard as without threat of invasion from an external enemy, the warring factions have been involved in bitter conflicts resulting in instability throughout the provinces. Today despite being the largest faction, the Taliban is not a uniform organization with many joined through coalitions or through defeats. Largely consisting of ethnic Pashtuns, the rise of the Taliban would be seen as a threat to ethnic minorities who may resort to militancy in resistance to a Taliban led government or coalition.
Pakistan has maintained its stance of being a principal stake holder in promoting peace and stability in Afghanistan. The two neighbors despite sharing strong common bonds of religion, culture and ethnicities have had a turbulent relationship since the creation of Pakistan in 1947. Both countries have expressed concerns of terror groups operating through their respective territories with the aim of destabilizing governments and to inflict political, economic and social instability through "state sponsored proxies". For Pakistan the Afghan peace process is critical in order to achieve peace and stability in its troubled provinces of Baluchistan and regions which were part of former FATA.The China Pakistan Economic Corridor is a vital link which has been consistently targeted by militants operating from across the western border. In recent trips made by the Foreign Minister and the Prime Minister to Kabul both stressed the need for pursuing peace through dialogue and negotiations and that for Pakistan the "stakes are very high". With threat of a possible civil war after a US withdrawal, it's important that Pakistan continues to push for a peaceful resolution through its influence within the Afghan Taliban leadership circle.
The situation in Afghanistan has never been in such a crucial stage. The US withdrawal on September 11 this year which if followed through would end a bloody chapter in the history of Afghanistan. The effect both short and long term of this withdrawal would have implications on the people of Afghanistan and the region as well. For Pakistan, the stakes have never been higher with Pakistan hoping and participating in helping to achieve a peaceful and stable Afghanistan. It is important for Pakistan as a peace on its Western borders would go a long way in aiding Pakistan in its battle against militancy and extremism. With constant fears of the country falling into civil war, its important for Pakistan to play its role in ensuring that such a situation which is detrimental to both countries never takes place. A pro-active foreign policy approach and by providing platforms of negotiations would help in enabling an environment where a peaceful resolution can be achieved without conflict erupting. Peace in Afghanistan is long overdue and it's up to the stake holders to decide the future course for the country.
Indian Aerial Power ''Smudge on Russian technology''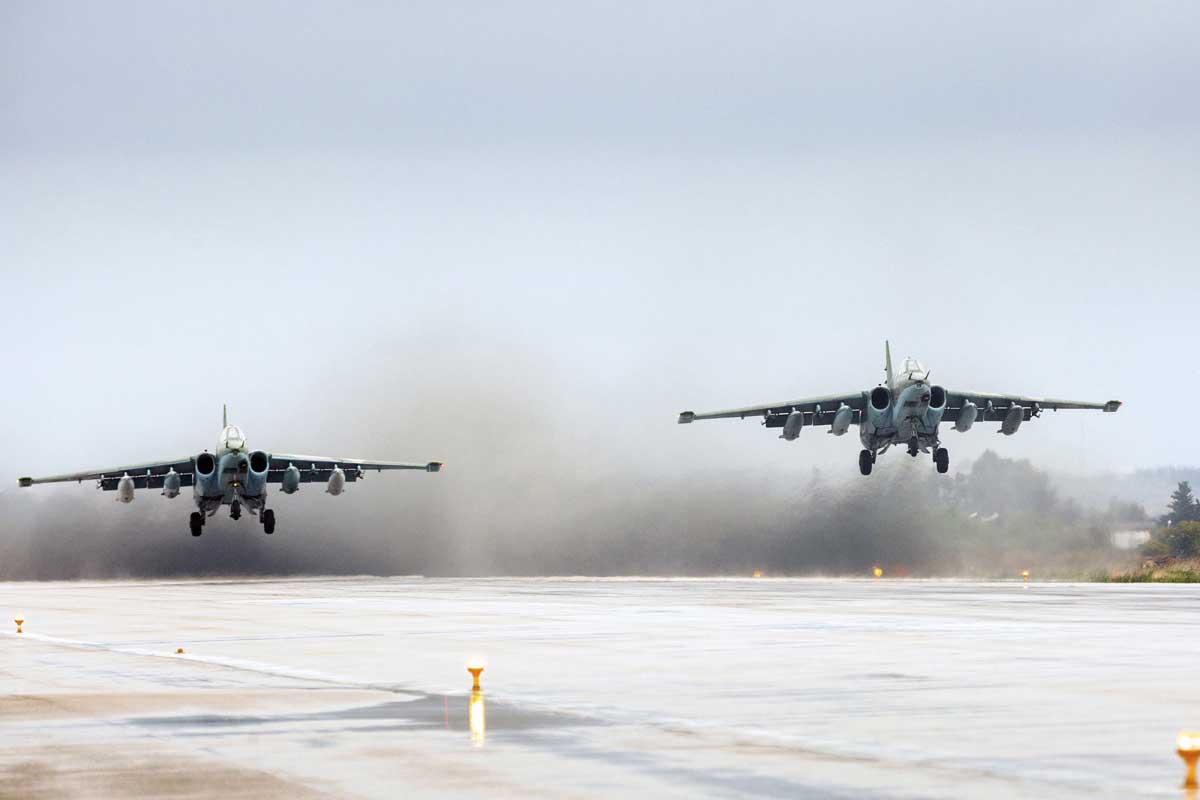 21st century is home to one of the most sophisticated and unimaginable conflicts. Survival is the ultimate need of societies now. For this purpose, mankind jumped into a weapon race and the genesis of arm became an utmost urgency. When it comes to innovation in the industry of weapons 20th century is credited for its top-of-the-line inventions. Before the start of world war 1, Sea Power was the ultimate key for the states to maintain their hegemony in regions. As aviation made its way into the globe, the key to hegemony began to shift from sea to Air. After the end of World War 2, Aviation reached new peaks of technology. Aircraft were shifted from propellers to jet engines and supersonic models. Radars and new tracking and jamming systems were introduced that took aerial combat to new heights of complications.
Aerial combat in this contemporary world is at the peak. Aviation industries around the world are trying their best to make tough combat machines with top-of-the-line reliability. The need for time is filled by these weapon industries. Arms are now a part of trade and are a source of revenue for most countries in the world. In a bird's eye view, more than 50 % of arms export comes from only two countries such as Russia and US. The USA held 33 % of global arms export while on the other hand, Russians made their way to 20%. As long as the conflict continues, It is quite clear that these countries are not going to shift their focus from weapon manufacturing.
India is home to 1.36 billion people. The state has the most growing economy in 2021. On the other hand, India is not on good ties with its two neighbors such as China and Pakistan. Existing in a tri-nuclear region procurement of up-to-date weapons is believed as the ultimate need of India. In 2021, India was the second-largest importer of weapons. It shared more than 9% of global weapon imports. Its main supplier is Russia, France, and Israel. Roughly 40 % of total Russian arms exports go to India making it the main supplier of weapons of the Indian military. India mostly imports fighter jets, Tanks, and armed vehicles. While France and Israel are the exporters of Drones and other sophisticated military technology to the Indian force. Russia being the second-largest exporter of weapons makes the backbone of Indian aerial power. Russian aviation supplies to India include SU-30, Migs, Mi-17s, Mi-24, Ilyushin, and other models of Antanov. So it can be deemed from these factors that the Indian Air force, Indian Army aviation, and Indian Naval Air Arms; all are dependent on Russian weaponry. In addition to this, Russian Armexports go to 47 other countries. Their clients are spread all over the world. From Africa, South America to the middle east and central Asia Russian weapons are hailed.
So before proceeding to the main theme of this study a question arises what makes Russian armaments so common in this weapon market. First of all, it's about the price-to-product ratio. Russian weapons are very price competent as compared to the American and western weapons. Their reliability is attracting clients. This fact is so solid that the second-largest importer of Russian armaments ''The Chinese Dragon'' is the 4th largest exporter of weapons itself. China being the second-largest importer of Russian weapons has a history of weapon trades with Russia. Their ace Fighter Jets are based on Russian models such as the J-11 Multi-Role Fighter jet. In addition to this, countries with trembling economies and long history of wars are fighting one of the most complex battles of their own kind by relying on the Russian weapon system. Air Forces of Syria and Nigeria are dependent on Russian ground support aircraft to fight their war against terrorism. The low budget maintenance of these Russian Aircraft allows these countries to maintain their foot in the battle against these terrorist groups. But on the other hand, there is some unhappy customer or in other words, a client that is even unable to maintain the repute of Russian war inventory. With a long history of Crashes and losses in the battle against its traditional foe ''Pakistan''; Indian Air Force poses a fair threat to the Russian weapon market. Even after having top-of-the-line ace fighter jets of Russian inventory; It can be easily spectated that Indian Aerial Forces failed to prove their mettle and maintain a solid legacy aerial competency.
When it comes to wars between India and its longstanding traditional foe Pakistan; IAF was outgunned by the Pakistani pilots. In the wars of 1965 IAF fighter Jets were seen falling from the sky. The famous kills of British-made Gnat Fighter jets by Pakistani Hero Pilot MM Alam remain a record to this day. Even in the War of 1971, India outnumbered Pakistan from an 8 to 1 ratio but still, PAF left a series of question marks on the efficiency of Indian pilots. In the 1999 Kargil war, India again lost 3 aircraft without causing any damage to the Pakistani Air force. No doubt, this is only the history of active combats involving Russian and Non-Russian Aircrafts IAF used. In this 21st century, there is still much more to be witnessed.
A couple of years ago,the Indian Minister of state for defense affairs Shripad Naik told Lok-Sahaba (Lower House of Indian government) that 44 Indian aircraft have crashed since 2014. In a break-up, these crashes included 26 fighter jets, Six Helicopters, Nine trainers, and three transport aircraft. In all these series of incidents Mostly Russian aircraft were involved. Mig-21 Bison is another Russian imported fighter jet that makes the bulk of IAF. In 2012 Indian defense minister told astonished Parliament that half of the 827 Migs were lost. In addition to this Indian Naval Air Arm is also on the hit of Critique, as the newly acquired Russian Mig-29K, a 4 Generation Plus Carrier-based fighter Jet began to crash one after another causing the deaths of Indian pilots.
The year 2019 clearly showed, that nothing has much changed for the Indian air force despite hundreds of reforms. Inthe almost first half of the year, IAF lost roughly a dozen aircraft out of which most were Russian Made. At the early start of the year, IAF lost 3 aircraft in two different incidents. A couple of weeks later it was miserably outgunned by the Pakistani Air Force during the Indo-Pak Tensions 2019. Adding fuel to the fire, IAF was seen panicked when they downed another IAF helicopter in a friendly fire that was on a rescue mission to trace and recover Indian pilots of ill-fated SU-30 and Mig-21 bison who were bashed by Pakistani fighter jets. Keeping in sight the future incidents of 2019, A big question mark was raised on the Competency of IAF.
So a question arises, what is the reason behind the Indian birds falling out of the sky one after another? Is it really with the Russian Weapon Technology or the ill-defined Indian defense policies and poor war strategies? It should be kept in mind that after each crash there is always a spark of argument and blame game between the Indian Air Force officials and the defense ministry representatives. IAF officials believe that Indian military agreements with the Russian industries are hunted by immense corruption. On the other hand, the Indian political hub claims that pilots are mostly responsible for the crash. This blame game hurts the sentiments of the public as well; as it poses a question mark on the efficiency of guardians of the Indian sky. Russian weapons are not based on universal mechanism like the ones the US have. So each machine requires a different approach and maintenance. Defense experts around the globe believe that a diverse collection of Indian air inventory makes it difficult for the Indian military to manage their matters. Last but not least, in recent years there is a gradual decrease in Indian defense imports from Russia as they are turning towards France and their locally built Jets. As a matter of fact, The newly built so-called pride of the Indian defense industry HAL Tejas was grounded in 2019 over the technical faults. Secondly, the newly inducted Dassault Rafale also turned out to be a matter of controversy as different allegations based on corruption and favoritism were launched against the Indian government. Experts believe that the Indian shift of weapon purchase will not only bring ups and downs in Indo-Russia relations but will also put a question mark on the ace of India's new vendor. Analysts on the other edge of the spectrum are still unsure that if this new market is going to revive the obsolete Indian defense policies and outdated inventory or the new market is going to meet the same fate as its preceder.