Ethiopia Sustains Reforms to Spur Growth and Boost Investment Climate and the Finance Sector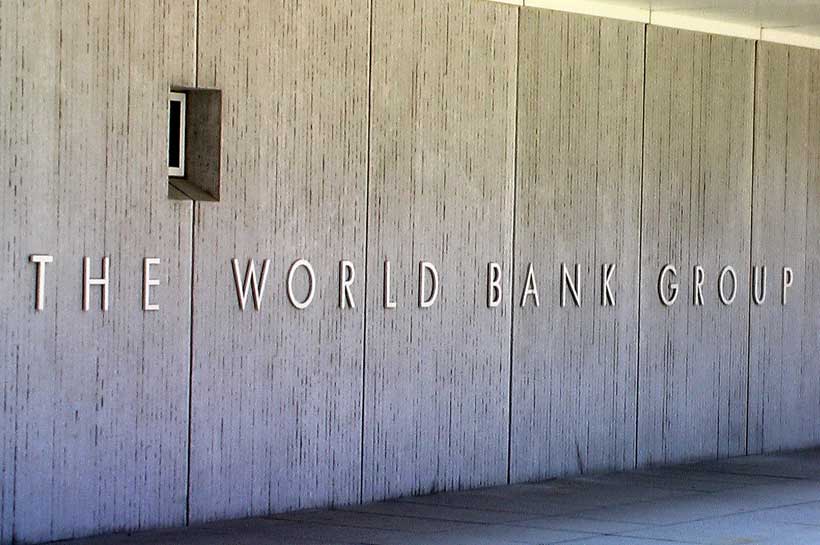 The World Bank's Board of Executive Directors today approved $500 million ($250 million grant and $250 million credit) from the International Development Association (IDA) in continued support of the Government of Ethiopia's Homegrown Reform Agenda. The Second Ethiopia Growth and Competitiveness Development Policy Operation (DPO) is intended to accelerate Ethiopia's economic growth and achieve its vision of becoming a lower-middle-income country.
This operation is the second of a series of DPOs and provides both financial and technical support to Ethiopia's economic reforms. The operation is designed to help Ethiopia revitalize the economy by broadening the role of the private sector and attaining a more sustainable development path. Ethiopia, with support from the operation has:
Continued the implementation of reforms in the energy sector to improve efficiency and cost recovery, while protecting the poor.
Established the new telecom regulator, Ethiopian Communication Authority, and launched the process of consultation and issuance of two licenses to new firms.
Enabled private sector actors to provide value added services at dry ports, to continue enhancing the efficiency of the logistics sector, which is catalytic to growth and exports.
Approved new Investment and Privatization proclamations, fostering competition and facilitating private sector participation in a number of sectors.
Removed distortions in the financial sector and introduced new government financing instruments, helping reduce direct cash advances from the Central Bank that were generating inflation.
Continued introducing regulation that allow for greater civil society organizations and citizen participation in the development process.
"This operation builds on the structural reforms initiated in 2018 and contributes to Ethiopia's efforts to improve competitiveness, boost exports, generate jobs and accelerate inclusive growth," said Miguel Eduardo Sanchez Martin, World Bank Task Team Leader for the Operation.
The Second Growth and Competitiveness DPO focuses on three pillars: maximizing finance for development, improving the investment climate and developing the financial sector; and promoting transparency and accountability.
"The reforms implemented will help turn-around the electricity sector's financial performance and support Ethiopia's ambition to provide universal access to electricity," said Mikul Bhatia, Senior Energy Specialist and Task Team Leader for the program.
This operation is aligned with the World Bank Group's twin goals of ending extreme poverty and promoting shared prosperity, the Country Partnership Framework for Ethiopia, as well as the Government of Ethiopia's development strategy.
*The World Bank's International Development Association (IDA), established in 1960, helps the world's poorest countries by providing grants and low to zero-interest loans for projects and programs that boost economic growth, reduce poverty, and improve poor people's lives. IDA is one of the largest sources of assistance for the world's 76 poorest countries, 39 of which are in Africa. Resources from IDA bring positive change to the 1.6 billion people who live in IDA countries. Since 1960, IDA has supported development work in 113 countries. Annual commitments have averaged about $21 billion over the last three years, with about 61 percent going to Africa
South Sudan refugee, athlete, Olympian is newest UNHCR Goodwill Ambassador
A track and field athlete from South Sudan who was forced to flee conflict as a child was on Tuesday named a Goodwill Ambassador for the UN refugee agency, UNHCR.
Yiech Pur Biel was a member of the first Refugee Olympic Team that competed at the 2016 Games in Rio de Janeiro, Brazil. Since then, he has travelled to 26 countries as an athlete and advocate for refugees, and has been actively involved efforts to bring peace to his homeland.
"It is a huge honour for me to be able to use my status as an athlete to help refugees and displaced people, to share my own story and those of other refugees like me and make sure that refugees all over the world have a voice," he said.
"I want to be an ambassador for refugees everywhere and I am so happy to be able to continue my commitment to working with UNHCR, the UN refugee agency, helping refugees not only to survive but also to thrive. This work is incredible and vitally important to so many people all over the world."
Always on the run
Following conflict in South Sudan in 2005, Mr. Pur journeyed alone to Kakuma refugee camp in neighbouring Kenya. He was only 10 years old at the time.
While at the camp, Mr. Pur devoted himself to athletics and trained at the Tegla Laroupe camp in Nairobi, established by the award-winning runner. He began running competitively in 2015 before being part of the historic Refugee Olympic Team a year later.
Mr. Pur has supported UNHCR since 2016, attending and speaking for campaigns in New York and Paris.
As the agency's newest Goodwill Ambassador, he will continue to advocate for the rights of displaced people while continuing his training to be on the Refugee Olympic Team at the Tokyo Games in 2021.
Worldwide, nearly 80 million people are forcibly displaced, according to a recent UNHCR report. The study cited South Sudan's long history of displacement, both before and after independence in July 2011, as a major crisis which has contributed to global displacement.
A voice for refugees
The UN High Commissioner for Refugees and head of UNHCR, Filippo Grandi, welcomed Mr. Pur as the agency's newest Goodwill Ambassador.
"This new role will help formalise and amplify his advocacy even further. At a time when forced displacement has reached unprecedented levels, with one percent of humanity now uprooted by conflict, persecution and violence, his contribution is more critical than ever," he said.
Mr. Pur's contributions towards peace in South Sudan includes representing refugees at peace talks held in Addis Ababa and Khartoum in 2018, and at committee meetings at the African Union in 2019.
He worked with the International Olympic Committee following Rio, and joined the Board of the Olympic Refuge Foundation.
Thomas Bach, President of the International Olympic Committee characterized Mr. Pur's "extraordinary journey" from the refugee camp to the Rio Games as an inspiration for all.
"Today, Pur is also a strong voice within the Olympic Refuge Foundation, providing access to safe sport for forcibly displaced young people across the world," he said.
"I am sure that in his new role as UNHCR Goodwill Ambassador, he will continue to act as a role model and demonstrate that sport can not only bring hope but change lives, empower young people and drive positive change in our society."
ILO Child Labour Convention achieves universal ratification
For the first time in the ILO's history, an International Labour Convention has been ratified by all member States. Convention No. 182 on the Worst Forms of Child Labour achieved universal ratification, following ratification by the Kingdom of Tonga.

Ambassador for the Kingdom of Tonga, Titilupe Fanetupouvava'u Tuivakano, formally deposited the ratification instruments with ILO Director-General, Guy Ryder on 4 August, 2020.

The Convention is the most rapidly ratified Convention in the history of the Organization, since its adoption 21 years ago by the International Labour Conference.

"Universal ratification of Convention 182 is an historic first that means that all children now have legal protection against the worst forms of child labour," said ILO Director-General Guy Ryder. "It reflects a global commitment that the worst forms of child labour, such as slavery, sexual exploitation, the use of children in armed conflict or other illicit or hazardous work that compromises children's health, morals or psychological wellbeing, have no place in our society."
Secretary-General of the International Trade Union Confederation (ITUC), Sharan Burrow, welcomed the ratification.

"Universal ratification of Convention 182 is a potent and timely reminder of the importance of ILO standards and the need for multilateral solutions to global problems. Child labour is a grievous violation of fundamental rights, and it is incumbent on the ILO's constituents and the international community to ensure that this Convention is fully implemented, including through due diligence in global supply chains," she said.

"The universal ratification of ILO Convention No. 182 on the worst forms of child labour is an historic moment," said Roberto Suárez Santos, Secretary-General of the International Organization of Employers (IOE). "Throughout the years, the IOE and its member organizations have supported the implementation of this Convention. Today, the business community is both aware of and acting on the need to do business with respect for children's rights. This is even more urgent in the times of the COVID-19 pandemic . We cannot allow the fight against the worst form of child labour to backslide. Together we can work towards the end of child labour in all its forms."

This universal ratification is a further step towards making more concrete the aspirations of Kailash Satyarthi, Nobel Peace Prize laureate, when he said: "I dream of a world full of safe children and safe childhoods; …I dream of a world where every child enjoys the freedom to be a child."

The ILO estimates that there are 152 million children in child labour , 73 million of whom are in hazardous work. Seventy per cent of all child labour takes place in agriculture and is mostly related to poverty and parents' difficulties finding decent work.
Convention No. 182 calls for the prohibition and elimination of the worst forms of child labour, including slavery, forced labour and trafficking. It prohibits the use of children in armed conflict, prostitution, pornography and illicit activities such as drug trafficking, and in hazardous work.

It is one of the ILO's eight Fundamental Conventions . These cover the abolition of child labour, the elimination of forced labour, the abolition of work-related discrimination and the rights to freedom of association and collective bargaining. These principles are also covered by the ILO Declaration on Fundamental Principles and Rights at Work (1998) .

Since the ILO's founding in 1919, child labour has been a core concern. The Organization's first Director, Albert Thomas, described child labour as, "the exploitation of childhood which constitutes the evil… most unbearable to the human heart. Serious work in social legislation begins always with the protection of children."

It is the focus of one of the ILO's largest development cooperation programmes – the International Programme on the Elimination of Child Labour and Forced Labour (IPEC+) , which has supported over 100 countries in all continents.

The incidence of child labour and its worst forms dropped by almost 40 per cent between 2000 and 2016, as ratification rates of Convention No. 182 and Convention No. 138 (on minimum age to work) increased, and countries adopted effective laws and policies.

However, progress has slowed in recent years, particularly amongst the youngest age group (5-11 years) and in some geographical areas. With the COVID-19 pandemic, there is a real risk that years of progress will be reversed, leading to a potential increase in child labour for the first time in 20 years, unless appropriate action is taken.

"Ending child labour by 2025 in all its forms" is included under Target 8.7 of the Sustainable Development Goals , adopted by all UN Member States in 2015. The global partnership, Alliance 8.7 , for which the ILO provides the Secretariat, brings together over 250 partners and 21 Pathfinder Countries to coordinate, innovate and accelerate progress to end child labour, forced labour, human trafficking and modern slavery. The universal ratification of Convention No. 182 demonstrates the will of all ILO member States to ensure that every child, everywhere, is free from child labour and its worst forms.

This landmark achievement comes just months before the start of the International Year for the Elimination of Child Labour in 2021 , to be led by the ILO in collaboration with partners. Its aim is to raise awareness of the issue and to help accelerate the pace of progress.
COVID-19 forced businesses in Ghana to reduce wages for over 770,000 workers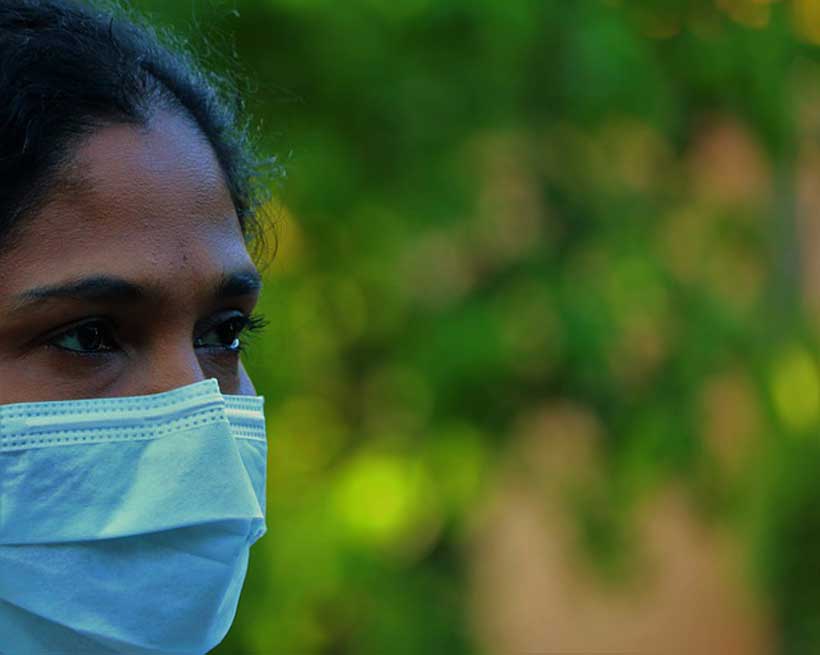 The shock caused by the COVID-19 pandemic has had considerable impacts on Ghanaian businesses, forcing many firms to cut costs by reducing staff hours, cutting wages, and in some cases laying off workers.
This is according to results from a new COVID-19 Business Tracker Survey conducted by the Ghana Statistical Service (GSS), in collaboration with the United Nations Development Programme (UNDP), and the World Bank. The results show that about 770,000 workers (25.7% of the total workforce), had their wages reduced and about 42,000 employees were laid off during the country's COVID-19 partial lockdown. The pandemic also led to reduction in working hours for close to 700,000 workers.
"Government has already put in place diverse supports for businesses including the establishment of a Coronavirus Alleviation Programme to protect jobs, livelihoods and support small businesses. And, also is the Government's GH¢600 Million Stimulus Package to small and medium scale enterprises (SMEs). The findings of the Business Tracker provide specificity on the pathways of effects, variation in the effects for different categories of businesses, their geographical areas, and the extent of effects", Professor Samuel Kobina Annim, Government Statistician noted.
The survey was carried out between May 26 and June 17, 2020 across the country to assess how the novel coronavirus has impacted private businesses. Some 4,311 firms were interviewed.
The data also show that during the lockdown, about 244,000 firms started adjusting their business models by relying more on digital solutions, such as mobile money and internet for sales. Firms within the agriculture sector and other industries used relatively more digital solutions (56%), with establishments in the accommodation and food sector being the least that adopted digital solutions (28%).
"If businesses, especially SMEs are provided with the needed support to adopt best practices, particularly in the use of digital solutions, this could go a long way to increase their productivity and resilience to future challenges", said Fredrick Mugisha, UNDP Economic Advisor for Ghana and The Gambia.
Generally, the results indicate that during the country's COVID-19 partial lockdown, businesses received shocks in supply and demand for goods and services. Close to 131,000 businesses had challenges accessing finance and expressed uncertainty in business environment.
The average decrease in sales, according to the findings, was estimated at 115.2 million Ghana Cedis, with firms in the trade and manufacturing sectors (including exporting firms) largely affected. More than half of these firms had difficulties in sourcing inputs due to non-availability or increase in costs, leading to challenges in covering revenue shortfalls.
Even though the lockdown measures have been relaxed, the survey results show a high degree of uncertainty in the expectations of firms regarding sales and employment over the next 6 months.
"The survey shows that COVID-19 has had a deep impact on Ghana's private sector, through several channels. Firms are experiencing lower demand for their products, difficulties in accessing finance and sourcing inputs, and face an extended period of uncertainty. The World Bank is working closely with the Government of Ghana to mitigate these negative impacts and assist businesses to survive the pandemic and build resilience in the face of the changed economic conditions", noted Pierre Laporte, World Bank Country Director for Ghana, Liberia, and Sierra Leone.
To lessen the impacts of COVID-19, the survey results suggest the need for policies to support firms in the short and medium term. The most desired policies cited by the private sector include measures to improve liquidity such as subsidized interest rates, cash transfers and deferral of tax payments. Many firms were not aware of the Government's support programs, suggesting the need for increased awareness and clarity on the guidelines and requirements of current interventions.
The results of the survey also suggest that efforts should be concentrated on re-establishing channels that were adversely affected during the pandemic. These should include re-establishing supply chains by providing credit guarantee schemes for those accessing finance, facilitating input procurement, and access to foreign markets to boost demand. The report also proposes support for firms with grants and business development services to upgrade technologies to increase productivity.
The Business Tracker Survey is part of a global Business Pulse Survey (BPS) initiative of the World Bank, surveying the impact of COVID-19 on the private sector in more than 40 countries.