World Bank Increases COVID-19 Response to $14 Billion To Help Sustain Economies, Protect Jobs
The World Bank and IFC's Boards of Directors approved today an increased $14 billion package of fast-track financing to assist companies and countries in their efforts to prevent, detect and respond to the rapid spread of COVID-19. The package will strengthen national systems for public health preparedness, including for disease containment, diagnosis, and treatment, and support the private sector.
IFC, a member of the World Bank Group, will increase its COVID-19 related financing availability to $8 billion as part of the $14 billion package, up from an earlier $6 billion, to support private companies and their employees hurt by the economic downturn caused by the spread of COVID-19.

The bulk of the IFC financing will go to client financial institutions to enable them to continue to offer trade financing, working-capital support and medium-term financing to private companies struggling with disruptions in supply chains. IFC's response will also help existing clients in economic sectors directly affected by the pandemic–such as tourism and manufacturing—to continue to pay their bills. The package will also benefit sectors involved in responding to the pandemic, including healthcare and related industries, which face increased demand for services, medical equipment and pharmaceuticals.

"It's essential that we shorten the time to recovery. This package provides urgent support to businesses and their workers to reduce the financial and economic impact of the spread of COVID-19," said David Malpass, president of the World Bank Group. "The World Bank Group is committed to a fast, flexible response based on the needs of developing countries. Support operations are already underway, and the expanded funding tools approved today will help sustain economies, companies and jobs."
The additional $2 billion builds on the announcement of the original response package on March 3, which included $6 billion in financing by the World Bank to strengthen health systems and disease surveillance and $6 billion by IFC to help provide a lifeline for micro, small and medium sized enterprises, which are more vulnerable to economic shocks.
"Not only is this pandemic costing lives, but its impact on economies and living standards will likely outlive the health emergency phase. By ensuring our clients sustain their operations during this time, we hope the private sector in the developing world will be better equipped to help economies recover more quickly," said Philippe Le Houérou, Chief Executive Officer of IFC. "In turn, this will help vulnerable groups to more quickly recover their livelihoods and continue to invest in the future."
Having mobilized quickly at the time of the 2008 global financial crisis and the Western African Ebola virus epidemic, IFC has a successful track record of implementing response initiatives to address global and regional crises hampering private-sector activity and economic growth in developing countries.
The IFC response has four components:
$2 billion from the Real Sector Crisis Response Facility, which will support existing clients in the infrastructure, manufacturing, agriculture and services industries vulnerable to the pandemic. IFC will offer loans to companies in need, and if necessary, make equity investments. This instrument will also help companies in the healthcare sector that are seeing an increase in demand.
$2 billion from the existing Global Trade Finance Program, which will cover the payment risks of financial institutions so they can provide trade financing to companies that import and export goods. IFC expects this will support small and medium-sized enterprises involved in global supply chains.
$2 billion from the Working Capital Solutions program, which will provide funding to emerging-market banks to extend credit to help businesses shore up their working capital, the pool of funds that firms use to pay their bills and compensate workers.
A new component initiated at the request of clients and approved on March 17: $2 billion from the Global Trade Liquidity Program, and the Critical Commodities Finance Program, both of which offer risk-sharing support to local banks so they can continue to finance companies in emerging markets.
IFC is already working to deploy its response financing. For example, we recently expanded trade-financing limits for four banks in Vietnam by $294 million so they could continue lending to companies in need, especially small and medium-sized enterprises.

IFC will maintain its high standards of accountability, while bearing in mind the need to provide support for companies as quickly as possible. IFC management will approve projects based on credit, environmental and social governance and compliance criteria, as applied in past crisis responses.
Scientists remain vigilant for new Covid-19 variants while improving the ability to predict complications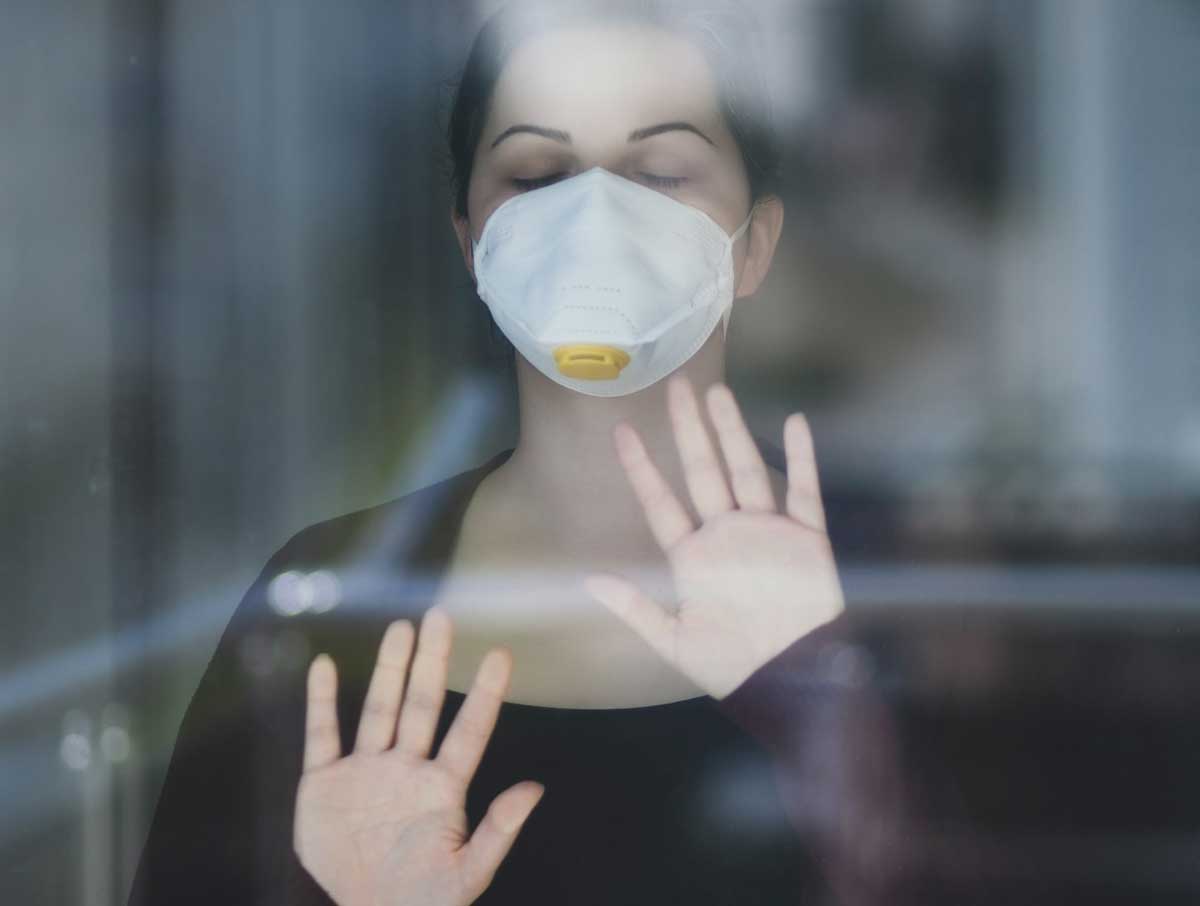 Regular life may have resumed for most people, but the pandemic rumbles on as researchers keep a watch on new variants and increase efforts to better identify patients at risk.
By VITTORIA D'ALESSIO
Everyone, it seems, is more than ready to move on from Covid-19, but virus experts say it's still too early for us to lower our guard.
That's because the pandemic, they insist, is far from over. Indeed, in a typical week, 180 000 new cases are still being reported across Europe. So, while regular life has resumed for most of us – and the World Health Organization has dropped the status of Covid-19 as a 'global emergency' (the highest level of alert) – scientists remain vigilant.
'We might have good control over the pandemic – and the vaccine has played a major role in achieving this – but the virus continues to persist, and the situation is still very dynamic,' said Professor Giuseppe Pantaleo, head of Immunology and Allergy at the Swiss Vaccine Research Institute.
The virus causing Covid-19 is an artful opportunist, endlessly evolving to evade our defences – and with each significant mutation comes the threat of a new wave of infection. According to Pantaleo, a time is likely to come when our current defences – whether built up through infection or acquired by vaccination – will no longer effectively counter the virus. Complacency could be a costly mistake.
'It's critical for us to keep monitoring populations for new variants,' said Pantaleo. 'We need to know the impact each mutation has on the effectiveness of vaccines and treatments so we can be prepared for what is coming next and put in place new measures to control the spread.'
Active surveillance
Pantaleo coordinates CoVICIS, a three-year Covid-19 surveillance programme due to end next year and funded by the EU to the tune of €10 million.
CoVICIS involves researchers in Switzerland, Italy, France, Germany, South Africa and Ethiopia. African involvement is essential for the project to fulfil its ambition of evolving into a surveillance platform with a global reach.
Most countries on the African continent lack the infrastructure to monitor infections within their borders. Moreover, much of Africa's population remains unvaccinated, said Pantaleo, meaning the virus has more opportunity to spread and mutate (a fact that probably explains why several variants, including Omicron, first emerged in Africa).
For good reason then, monitoring the evolution of Covid-19 in Africa is a pressing concern. However, Pantaleo hopes the programme will set the stage for collaborations with an even wider reach.
'This pandemic has taught us that when it comes to dangerous pathogens we are all connected. We need to establish a new type of research infrastructure so, when it's time to deal with a new virus, we can quickly mobilise the world's scientific community and work as one,' he said.
Identifying risk
Since the earliest days of the pandemic, scientists have been looking for new means to predict how any given person is likely to respond to a Covid-19 infection. The way some experience the virus as a mild cold while others die can seem almost random. Though there's no doubt that having a comorbidity or an underlying non-diagnosed condition puts a person at higher risk, little is known about why some healthy individuals develop severe Covid-19.
There are two types of at-risk patients the researchers hope to identify: those who are hit hard during the acute phase of illness and those who are saddled with the debilitating symptoms of long-Covid.
'What we must remember is that for many people, the virus causing Covid does not simply infect the lung cells, cause a few pulmonary problems and then go away,' said Dr Yvan Devaux, leader of the Cardiovascular Research Unit at the Luxembourg Institute of Health. 'For a substantial number of people, an infection leads to problems that affect the entire body and persist long-term.'
What has become clear from the work by Devaux and others is that Covid-19 can be bad for your heart.
One study of 160 000 unvaccinated people found that infected patients in the acute phase of their illness are four times more likely than uninfected individuals to develop a major cardiovascular disease – and 40% more likely in the 18 months that follow.
Taken to heart
This is true regardless of age, sex, race or pre-Covid-19 health status and whether an infection is mild or severe. However, the worst cardiovascular outcomes are experienced by Covid-19 patients who end up in intensive care and people with pre-existing cardiovascular conditions.
In other words, serious infections increase the likelihood of developing heart conditions and pre-existing heart conditions increase the likelihood of dying from Covid-19.
The problem is, cardiovascular disorders have an uncanny ability to remain hidden: a heart attack is often the first sign of an underlying problem. For this reason, finding reliable ways to expose cardiac problems before they become critical has long been a research priority within the EU.
Devaux and his collaborators have been trying to find new tests to diagnose cardiovascular conditions for many years. The pandemic simply spurred them on.
New tests to pre-empt complications
In March 2020 – the same month the World Health Organization declared Covid-19 a pandemic – the team decided to find a way to identify Covid-19 patients who were most likely to develop heart complications after an initial infection.
'We had good reason to believe there would be a strong link between Covid infection and coronary heart conditions,' said Devaux, 'and we wanted to be part of the international effort to save lives.'
The EU-funded COVIRNA project is devising a test to predict who is most likely to develop cardiovascular complications.
The hope is that an affordable blood test will soon be ready to roll out to hospitalised Covid-19 patients. It will measure a specific type of free-floating RNA molecule that has been linked to cardiovascular disease.
The researchers have collated RNA data from 2 000 study participants and are currently using artificial intelligence to analyse this information and create a reliable tool to predict an individual's risk.
High-risk patients will then receive personalised care to monitor their health and, if necessary, receive treatment to degrade the troublesome RNA molecules.
'Patients would get the test a few days into the disease and doctors would then be able to tailor their care – for instance, by sending them for a heart MRI scan when they otherwise wouldn't have one or by redirecting them to a cardiologist to be watched closely,' said Devaux.
'We might not be able to close the last page on Covid quite yet, but this test could be considered a good output of the pandemic.'
Research in this article was funded by the EU. This article was originally published in Horizon, the EU Research and Innovation Magazine.
"Global Times": China-Russia cooperation is broader than what US-led West can envision
On the afternoon of May 24, Chinese President Xi Jinping met with Prime Minister of the Russian Federation Mikhail Mishustin, who was on an official visit to China, at the Great Hall of the People in Beijing.
Mishustin also held talks with Chinese Premier Li Qiang on the same day. China and Russia signed a series of bilateral agreements on service trade cooperation, sports, patents, and Russian millet exports to China, which shows significant results of Mishustin's first visit to China since taking office as Russian Prime Minister. The increase in quality of China-Russia economic and trade cooperation, coupled with a full tank of oil, will drive them toward a farther and broader future, notes 'Global Times' in an editorial.
The size and level of the Russian team and the number of entrepreneurs accompanying Mishustin is rare in recent years. The visit mainly aimed at implementing cooperation projects and further expanding economic cooperation.
In March this year, President Xi made a successful state visit to Russia and outlined the blueprint for the development of China-Russia relations and cooperation in various fields with President Vladimir Putin. This visit by Mishustin to China is promoting the implementation of the blueprint, and with the joint efforts of both China and Russia, it will become a roadmap and construction plan, and eventually be built into a beautiful reality.
Some past problems have also been solved, and blockages and bottlenecks have been gradually cleared. Of course, the road must be taken step by step, and the all-round cooperation between China and Russia is steadily advancing.
This is the essence of the new type of major-country relationship, and we strongly suggest that Washington take it seriously. Because Washington's narrow-mindedness cannot accommodate China or Russia, making even the vast Pacific Ocean seem cramped.
Western media, whose minds are filled with confrontation, become nervous at the sight of normal cooperation between China and Russia. They either advocate for China and Russia to "join forces to resist the West" or stir up the old tune of "Russia is dependent on China" to provoke China-Russia relations. Is it possible for the US to contain and suppress China, isolate Russia in all respects, and try to isolate China and Russia from each other as well?
The root of this divided attitude in the US lies in its uncontrollable hegemonic impulses and the fear of the so-called "China-Russia alliance," which is considered the US' greatest geopolitical nightmare. These two factors create an internal conflict and psychological strain that the US cannot resolve. The tense atmosphere over the Asia-Pacific region is essentially an external manifestation of Washington's geopolitical anxieties. Discussing global affairs in front of the world map in their offices, armchair strategists in Washington can only perceive threats and adversaries. Through their meddling, they bring about a self-fulfilling prophecy, pushing countries that could have been potential partners to the opposite side of the US and creating the most severe strategic risks of the era.
We often emphasize that the cooperation between China and Russia is neither directed against third parties nor subject to third-party interference or coercion. This principle guides China's interactions not only with Russia but also with all countries, including those from Europe, the Middle East, and neighboring regions. It stands in stark contrast to the practices of hegemonism: one emphasizes "non-targeting" and "non-interference and non-coercion," while the other is precisely engaged in "targeting," "interference," and "coercion" worldwide. The former has created astonishing miracles of peace and development, while the latter has left countless scars and conflicts.
The resilience of China-Russia cooperation against interference has significantly strengthened, and the noise generated by the US and Western countries serves as a reverse motivation for us to continue moving forward.
Just as the famous Tang Dynasty poem quoted by Mishustin during his visit to China goes, "You will enjoy a grander sight, if you climb to a greater height," quotes "Global Times".
Driving Towards Safety: Cutting-Edge Technologies to Mitigate Road Accident Severity in the USA
The US communications regulator has recently granted permission for the use of the mobility platform cellular-vehicle-to everything (C-V2X) on American roads, technology that could prevent four out five of crashes in which the drivers involved are unimpaired by drink or drugs. Around the world, someone loses their life in a traffic accident every 24 seconds and improving road safety is a challenge for all countries. In the US, the Department of Transportation is working together with car and technology manufacturers to develop a plan for the introduction of warning systems on the roads. As well as new smart communication systems, other in-car technology could also help to drastically reduce the number of unnecessary accidents on the roads.
Reducing the Risk of Driver-Impaired Collisions
While road safety for non-impaired crashes could be improved with better communications technology, it is harder to prevent traffic accidents when drivers are under the influence or behaving recklessly on the roads. According to the American National Highway Traffic Administration (NHTSA), 37 people die every day in the US in collisions involving drunk drivers. An experienced accident attorney can help victims seeking justice and compensation after a collision that wasn't their fault. However, the effects of unnecessary injury and fatalities caused by common types of car accidents are still devastating. To reduce the risks of drunk driving, the National Transportation Safety Board (NTSB), the federal agency charged with investigating civil transportations accidents, would like to see all new vehicles fitted with technology that can recognize impaired driving. This could include systems to passively measure blood alcohol levels through the skin's surface and systems that automatically slow a vehicle down if it is exceeding the speed limit.
Protecting Pedestrians With New Vehicle Technology Standards
After declining for many years, the number of pedestrian fatalities on the roads of America is now at a 40-year high. In response, government funding of $5 billion is being made available at a federal and local level to make the streets safer for all road users. In addition to investment in road safety programs, the NHTSA would like to see the introduction of new vehicle technology standards that would help to protect pedestrians on the roads of America and reduce the risk of fatalities on the road. Proposals include the increased implementation of automatic emergency braking technology to help to prevent collisions with pedestrians, and adding a pedestrian crash test when assessing new vehicles. These tests help car manufacturers to develop the front of their vehicles with a view to minimizing the consequences of a collision with a pedestrian.
Across the globe, road traffic accidents are causing an increasing number of injuries and fatalities amongst all road users. In the US, government and independent federal agencies are hoping that by investing in safety programs and expanding the use of in vehicle communication and safety technology, both drivers and pedestrians will have greater protection on the roads.