I never had that kind of attention. I never received that kind of loud applause. Never called love rapture, or, passionate. We don't talk anymore about the frog hospital, me landing up there again, relapse after relapse. You never called long distance about the war inside my head, my inner torment, the clinical madness of it all. Of stress, then burn out, then manic highs and seduction theory after seduction theory, being low. You become a parenthesis. But you don't know the half of anything. That you're a watermelon midwife and the blues in the middle of a road-trip in the Kalahari. There are days when I can't seem to think. Can't do anything really. Everyone seems to be leaving. They want to go to greener pastures. Find their purpose in life there. If you find it there where you are, please tell me.I have failed you all. I have let you down badly in the past. But you don't let me make it up to you. You don't click send. I have never felt discontent so alive before. You're a quiet place. You're with your boyfriend. He's an artist. You ignore my messages. I try and understand. You. This bipolar life. The life that I've chosen to live now, as novelist, and it's as if we're coming home from the sea again, but we're not. You've fled to Europe. I'm the daughter that stayed put. Found her purpose in writing. You're the tenacity of this water flowing under the bridge of this. You holding the structure up with arms made of layers of steel and magnolia, prairies as if you wandered there on your American experience in youryouth. You have legs made of iron in a machine-age. You're three, four, five poems. You're a modern fever.
You believe that I've never lived. That I don't know anything about the price of swimming. That taking is for the asking. You walk on a cloud floating down the universe. You never ask about it. You never asked me about it. In conversation it wouldn't come up like a weather report. I find my life derailed somehow without the great marriage my parents had and the three children. I say good morning, and the word reconciles life with death, weddings and funerals take the shape of the sea, the place of fake mortality, the bleak outlook of the abnormal, the washed-out neuroses playing itself out inside the reality of my head. I put my hair in a scarf, go outside. Hear the sound of glass breaking. I can't take anything much anymore. Everything sounds like glass breaking. You grow up with it, it eventually becomes your entire life world. You begin to crack up. To deaden and numb the pain you take more pills. Sleeping pills, tranquilisers, anything. More pain medication to dumb and dull what you're thinking, what you're feeling, who you're with, and the people that you're not with. You're a million miles away in thought in the middle of serious conversation. Might as well be another planet. And everything feels like death, but on good days everything feels splendid. Feels well. Then you're into this world. You want it all. I am drowning. I am in the black water. The water is as black as night. So, is this voyage into eternity. You want everything in it. You're walking on a dreamt hat you're holding in your palms. I take to my bed holdingon to to this dream of being the other daughter. The good one.
Whenever I think of our brother, I start to cry, take to my bed, take more pharmaceuticals. This time I have really lost my mind for good. I am not normal anymore. I am crazy for sleep, insomniac that I am.I thought he'd always stay. Now he wants to leave (with a girl)all of us behind. Just. Like. You. The other daughter. I can't save myself anymore. My mind is gone, gone, gone. They're trying to erase me. They got it right. They got it right. The monsters swimming outside my window in the city lights at night have got it right. Tears drip from my eyes like candlewax. All I want to do is rejoice in the world, reinvent my life. Can't. Can't. I want my future back, but years have gone by and I'm not fearless anymore. You left, sibling. Gone for good to Rilke's Europe. I can't rule the world anymore. My life is finished. It is over. It is over. I wake up, all I want to do is sleep it off. Leave me now just like everyone else. The bipolar flame is inside of me for good. Everlasting. And every year I relapse. Nothing good for me in it. Except always this contrast between nightfall and daybreak. This knowledge thatof course, I am not normal. I don't fit into broader society, broader society does not want, or, accept me. Inside I am dead already. Can't you see, can't you see, I can see, I can see. My life is over. It is gone. Farewell into the sun. The sun has taken everything that has belonged to me, eaten it up, turned every wound to fire, every hurt into cackling women who chase me away from their homes. I cannot accept sanity anymore. Only flashing lights, strange dreams that come upon me. It could be the drugs talking.
There is a hell, just as sure as there is a heaven. There is a paradise that I recall from reading novels. And when I wasn't having a relapse, they still locked me up in high care. With the people who were there for professional help. They wanted to do away with me, the monsters. Those red furious beasts who want to see me having a bipolar life, for the rest of my life. So, I am writing to youin the Czech Republic, and I am not writing to you. And I want to call you my darling sibling. You call me nothing at all.And I wish I had no shame. I wish I had only love. But I can't be with or without my madness personality, I'man ellipsis. I have no desire. When I am apart from the teaching of the manic-depressive personality, I am ignorant of the abnormal. I say that like it is a good thing. I can't say anything. Anything at all. So, I push up dead daisies around my body in sleep. They just grow from within me root and plant and stem and all. Madness is the psychiatrist. Madness is my shame. You can't tell me anything about it, Like the history of water in wild places in the wilderness. Water found in lakes, in swimming pools, in the oceans wide. I take holiday snapshots of my madness at the sea, it strikes a pose in a bikini at the beach, and I worry for it, about it. It will last me as long as this life. It is a lonely life a madness life. You will lose everything. Gain absolutely nothing back which you lost. People call you mad, black sheep. People call you bizarre lunatic. They don't return your calls. They pretend they don't know you in the street. That you never existed for them. They forget your kindness. Your face. Erase your number.
On watching David Mamet in an African context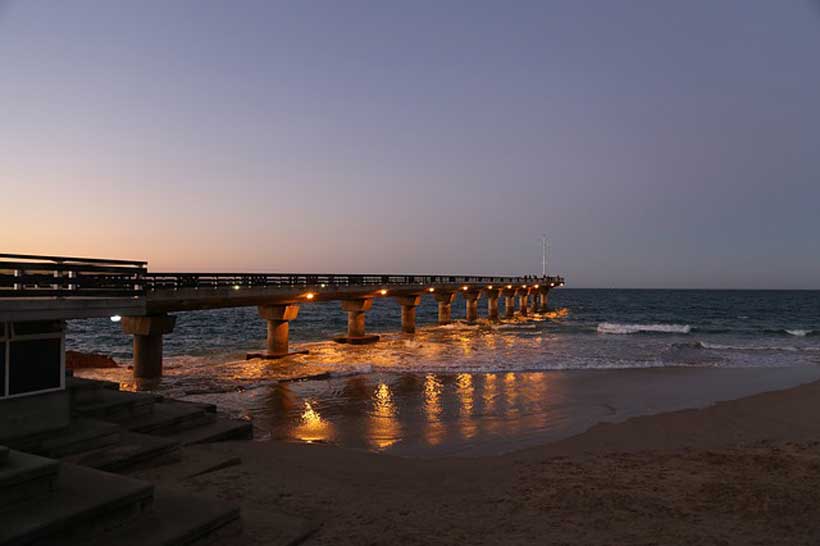 His boots made a squelching sound. In the whorl of her ear a squelching noise on the welcome home mat. The man was quick. The girl was slow. The woman was slow to speak. She was slow to communicate what she was thinking and feeling. The secret part of the actor was valid. Her fear, anxiety and chemistry becoming like the flapping wings of a Bach woman. After the interview came the hurricane. Late morning the man realizes his mistake. The woman remembers her parents' relationship from childhood. The man remembers how the young woman looked the day he married her. He remembers their courtship and the day they got married. How he squinted at her through the sunlight that fell upon her hair that day at the beach. He had gone fishing. Caught nothing.
He had left her alone to read a magazine on the beach. The town was near decay. It was a tourist destination for the mega rich. She will think one day (the girl inside of her) that she married the wrong one. The apparitions come at night. The snow in winter. David Mamet is a mega rich American writer and Republican intellectual. He has made it. Millions won't. Millions idolize him. Thousands want to be him. They want to live his life for him. They admire him for living so well. There is driftwood on the beach. The chips of wood are like a magnet almost as if they are chipping away something of life at the root heart of humanity. There is always a story to be told from life, from everything. Everyone has a story to tell. The girl sighs with a thousand other girls. Her soul is bitter. She has lost something. She feels she has lost everything because the guy has up and left her stranded with the baby. What is she thinking, what is she feeling? David Mamet is a well-known playwright. In a shining circle the bleak ones live in this world feeling nothing. Existing on the fringes of this life world. They wait in unison for the hereafter. I realize my mistake now. The young girl fell for the wrong guy. The twig sucks me in. The man walks in beauty. Wild geese are calling with a purpose. Music in Africa has its own language.
We are conditioned to think that nothing lasts forever in politics. The only thing that really lasts is a story. It has prophecy and legacy combined. Which one lasts longer? What of our playwrights and our songwriters? It is a summer evening. People are dancing in the street. The smell of barbecue is smoky. She looks at her face as she passes a shop window that is brightly lit up and doesn't recognize her own face. The wretched and forlorn look upon her face. The young girl smells of bloom ad smoke. She thought she would give it up for Lent. David Mamet is a world-famous director and writer who understands the nature of art and truth when it comes to telling and writing original stories. He started his own theatre company. He married an actress. Conquerors know of miracles. The house has a room that has been standing empty for years. The naming of parts comes with having a range of intelligence, scrutiny, wearing a sorrowful mask, understanding suffering. The woman has a slender body. The actress has a stunning face. The woman has a confession. There is a sharp intake of breath as the man's fist comes crashing down on the table. You cut your finger with a kitchen knife. Remember, the day you cut your finger with the kitchen knife. Or was it really your fingernail?
The director goes back and forth, back and forth cutting between the tension and the dialogue of the actors. He walks them through their paces. The actors take a well-deserved break. They talk and interact with each other. They smoke and laugh. The girl throughs her head back and sounds silly when she tries to put everyone else at ease when she is not with her own performance. There is some insecurity there. Some self-doubt. They run lines. The gravity of the thing comes into view. We all struggle. Don't we all, someone in the group says. There are confessions. Then there are more confessions with a trimmed and a manicured nail. I am getting old. I can feel it in my bones. The flesh of my flesh was very tender that day I cut my finger with the kitchen knife. I sliced it like a pear. Prizes make you happy and sad. Here is the ballad of a growing intimacy, a camaraderie amongst the actors in this theatre company. They mill around. No one wants to end the flow of the conversation. They want to work. They don't want to go home yet. It means sitting at home alone for some. It means a lonely night. The beauty of the dahlias is complicated. Will there be real flowers or plastic fruit on opening night on the table? My sister doesn't phone to talk to me.
When she does telephone, she speaks to my mother. I wish I was more real than having this kind of a fake personality. The actress is deciding whether to paint her toenails a fire engine red to stay in character. Pain helps you to grow. If you forsake pain, you also forsake growth. All of us should conquer something in life. Let us go into the wild that is calling. My life has always been on this path.
On the edge of uncertainty. My soul is gone to tell you the truth. It has lost a bit of its own mystery.
When I speak of David Mamet, I think that in the context of Africa that there is the worker Mamet in all of us. Whether it comes to the tradition of oral storytelling or not, the linear arrangement of the goal of the storyline or in the sheltered pose of the actor reading their lines from a script. The past slips out of its calling. Its shell of water. It passes away into nothingness. That means absolutely nothing and everything to me.
I feel it coming. I feel it coming on. Turning me around. This lonely night. Beyond the trees I feel the thaw.
Covid-19 and recovering from the first wave of the pandemic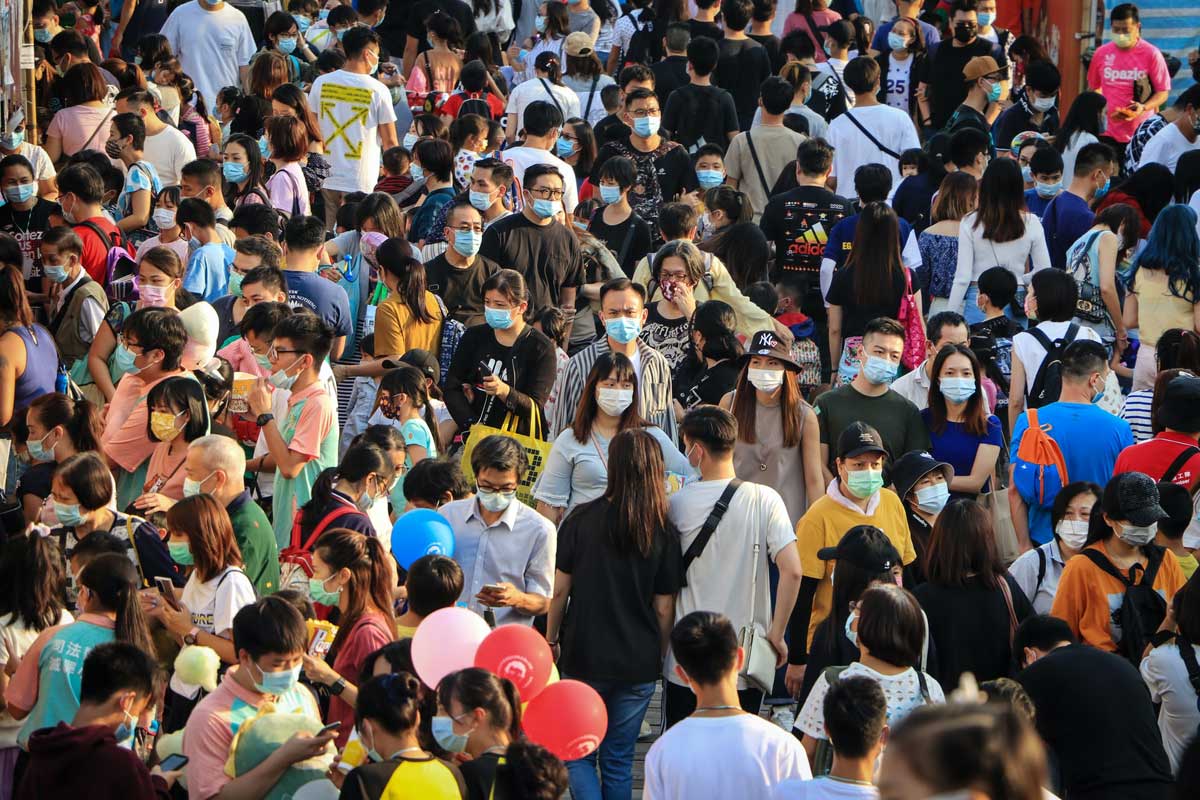 I always wanted to be an African writer living and working in Paris. Eating onion soup and fresh bread rolls at a café for lunch but mostly I am a woman reading, translating work through editing, writing and working in the macrocosm of the narrative that is modern day Africa. I am a woman who feels compelled to tell stories. It is a fundamental part of my day and one of the basics of my life. I want to be honest, but it hasn't brought me happiness all the way. I go outside and loneliness meets me there. It is too authentic for its own good. It smells like spirit and behaves like wild horses. I admit that I am like water. I am tired of braving hospital life after braving hospital life again. Swimming against the tide of the kindness of strangers. Those nurses and caregivers. Covid-19 there, there, there everywhere and then manifesting inside of me.
What to do with illness? The aberrations of mental illness and physical illness. What to speak of it and to whom? I drink coffee. Too much coffee. Underneath all that coffee is a field. A field of illness. Health is wealth. But I have realized this much too late. The pills glow at night and during the day I take them with gulps of water. My mind palace is awaiting harvest. Too divine. Every day is a day of hope and recovery and renewal. There was a man in the picture, but he is gone now. I thought a man was going to save me. But he didn't. Now he sits in a house, occupied with thought and calling. All I have ownership of is purpose. It is capable of many beauties. Many things. Once I was in love. Now I find territories to conquer and one of them happens to be life itself. I am a warrior with intent. I am happy, content and satisfied to be a puppet again engineered by the ways of a materialistic society. A puppet named outsider. I don't pay attention to my mother as often as I should have. I chide myself. I should have been more on her side, placated her more, laughed more with her then I wouldn't have been rejected by her I tell myself. Now that I am older, I don't know what truth is anymore. Most of the time life perplexes me. In all my life Rilke has been in my hands like summer. I dance towards battle.
There is certain kind of darkness visible in my nerves. I have known and lived alongside suffering emphasized by psychological insight. It has been majestic in the way that only inconsolable sorrow can be. I am too primitive for this world. I have known love but not enough of it to marry and be happy. My brother says there are married people who feel deeply unloved and who are unhappy. There began to be patterns in my life that marked me, and the world seemed to reject the sunlight inside of me, inside the ancestral worship, Christian psychiatrist of my head. On returning home I began to step out in faith. I watched Joyce Meyer. I wanted to be worthy. Even comets have the air of having a complex about them. Time has a refrain. It is leaving me and with its return come all the stars of the universe. I wanted to know more, do more, I wanted to know what my inheritance was. I remembered myself as a bone thin girl in my twenties wanting to be ambitious but already jaded of the people around me, in their spiritually diminishing crowds. Their mystery attracted me. Their personalities seemed to reject the introvert that I was. I always viewed it as a rejection of me. Rejection of self I suppose.
My mother's destructive self-sabotaging behavior milking my father's manic-depressive personality. My own dark struggle with mental illness defined who I was for much of my adult life. My middle sister made her escape to Europe, my paternal family into the church, establishing the bonds of close-knit nuclear family, religion and my maternal family into wealth and privilege. The quiet honey of money. Rich and thick. I found a spiritual habitat in writing poetry, cognitive behavioral therapy and stream of consciousness writing was unleashed. I found there that life shimmers in both joy and solace. I found the edge of the impossible in reasoning, balancing and prayer. We tend to find the human being in the minority, the lesser being in the outsider and locate glory in the majority. In the pages of my diary I find the destruction of the earth there, moral being. For as long as the man was in my life, he was wondrous, and I felt tethered and I discovered that the empirical nature of childhood functions as the creative's unweaving. When I wrote I felt bird flight in my veins, bird flight in Provincial Hospital, bird flight in my brainwaves, in the cavernous vibrations of my body and something was manifested.
It felt as if I was manifesting the exposed. The spiritual embodiment of the plains of the journeys we mature in confidence in, the districts of human nature, the rooftops of the birds and while society paints the iris, we contemplate the beauty in the world. On the wings of the unpeeled, the astonishing, the extraordinary the capable scientists flutter in the medical fraternity, on the cusp of innovation in pharma. I am left to glitter. Like an octopus I wade into the supreme self-correcting depths. There was an otherworldly renewal to my limbs when I recovered from the first wave of Covid-19 and life felt supernatural to me. Everything was faster, faster, faster and I began to live in a magical reality. Millions live life like this. On this precarious edge of the device of breathing with this kind of survival mechanism built into them. When you descend into illness you also descend into a kind of sustained despair that never leaves. That seems to float like the leaves, that has the hardy vertebrae of branches, the activity found in furious churning of the gulping mouth of a shaking fish. I never contemplated my own death in the hospital.
I never contemplated that life would go on, that I would recover, that I would write again. The day was filled with silence and longing in the ward filled with young women. Psychotic. Aggressive were words that were used. I had my period when I was admitted to the hospital. The depression I had when I got out of the hospital had the body length of an elephant. It curled up inside of me like a snake connected to my bones in the fetal position. My mother had a kind of tender fragility leaning towards sainthood when I came home. My father was sad. My brother did not pick up the phone when the hospital telephoned him to come and fetch me. I had been discharged. My mother told me he had feared the worst. I had to stay an extra day in the hospital. My mother explained they were not ready for me to come home yet. What did that mean, I wondered? I still don't know how I made it through that passage of time, fought my way through. All I know is I still need to heal. I still need to heal and that takes practice and getting used to, engaging, involving yourself in the pursuit of daily activities, not words.
Things are returning to normal. My brother wants to get away to Canada now. Even the holy is visible here in my childhood home. Incarnated here if it is possible to use a word like that. It feels as if some days there is an anointing on everything that I touch. The day is golden and bright with promise. You don't come all the way back from the experience of near death. I want you to remember that.
Mining and apartheid in South Africa are unfinished business
Corruption doesn't discriminate. No one is immune to it. Everyone is fair game whether you're connected to a high-ranking politician or a powerful family or working in local government or even an individual. Miners working under deplorable conditions is nothing new. Alan Paton wrote about that in, 'Cry the Beloved Country' and this engrossing book has now been around for decades. It is now part of school curriculums.
The mines in South Africa have been part of the fabric of the consciousness, the landscape of this country since the inner workings of apartheid were put into motion. Nothing has changed and yet it seems on the surface that everything has. You hear about these stories every day and you become so desensitised to it and at the end of the day you realise that there is nothing really that you can do constructively, except keep the faith that things will gradually move off by itself in the direction from the worst of conditions to the better.
Of course, my heart bleeds for them, those miners. They're only human. They have families, wives and children. But that's not the first thing people see when they open a newspaper in the morning with their coffee. To them, the miners, employment is employment is employment (they see it as nothing else) and that is why education is so important. Conditioning shouldn't be addressed or implemented as a 'just cause'.
The sensitive and emotionally mature amongst us will not shy away from issues of the day that have to be addressed, not just for the sake of addressing them. To change anything today is a revolutionary mission but it is one that begins with clarity of vision, equality, respect and recognition of communities at the grass roots level slipping into being. (I hope I have answered your question to the best of my ability. Please feel free to continue with this line of discussion).
No and I must say this with huge emphasis. Service delivery in the rural areas, the townships where unemployment is high, skills development is low, is non-existent and so nothing is forthcoming from the government of the day except it seems empty promises when local government elections roll around. There is crime, criminal syndicates operating in the major cities. Clean, running tap water, sanitation, waste removal and electricity should be high on the priority list because it concerns the poorest of the poor; the majority of the population is living in squalor, slums, raising their children, families literally on bread and water. What kind of society treats its most vulnerable citizens in such an unjust way? Children are raising children. Sisters and brothers are playing the role of the absent parent in their younger siblings' lives and that is the travesty, the legacy of HIV/AIDS has left behind in its wake.
Xenophobia is a large-scale diabolical injustice in South Africa. It is pure evil what humanity is capable of doing physically, emotionally and mentally to one another. It is unnatural and disturbing to see this level of poverty, crime and death in the aftermath of the 'Rainbow Nation' and 'African Renaissance'. People are selfish, self-absorbed and self-indulgent but what they don't realise is that the world doesn't owe them anything. We are so consumed by money, cars, employment, visions of glory and wealth and personal success. You must make your own way in this world even though mountains like punishment and stage fright are staring you down, at every turn, every corner with snake eyes.
The world we are living in today is a world filled with madness, wide-open despair and it is like a fire tugging at your heartstrings, the pathways of nerves that connect to your consciousness; the effects, the torment of depression and mental illness are everywhere to see. Its existence can no longer be furiously hidden away from view and denied. On the outside everything glitters but inside there is still urgency for freedom and a living, breathing self-awareness. I feel, for this nation.
I didn't deliberately set out to leave apartheid out or not write about it. In the end, it just happened that way. It wasn't a conscious decision. Only when I began this conversation with you, did I realise just how much of a role I played as a 'witness' to this/these heinous crime's committed, in the name of the law of the land of this country, at the time when apartheid was what people were thinking was triumphing over the weak, the infirm and the destitute at its peak.
Apartheid deserves a book all its own. One subject under the sun that I feel I will take on as I mature more and more as a writer. It will be challenging. There is so much rage, sorrow, a visceral disconnect between people who were the 'privileged minority' during apartheid and then there were the 'shamed majority' living stuck in the trenches of poverty and death. There are a lot of things, themes of the South Africa that I knew as a child that I left out of it (the poetry book Africa Where Art Thou), when I look back on the book in retrospect. Yes, you're right. So much more could have been said. Perhaps I should have spoken about it; the life experience of a majority living in a case of perpetual state of feeling anxious, humiliated to the core, self-conscious and apartheid closed in on me, every facet, aspect and abstract of my childhood, adolescence and youth. Not just me but an entire country. On the one hand it was flourishing and on the other it was a complete paradigm shift; in other words, infinite good on the one side versus resident evil. I did not want to state the negative, the negative, the negative repeatedly because it was omnipresent in every sphere, realm, empire, castle wall, ivory tower that apartheid was built on. If I had a book of hellish negatives (as a writer you can't work in that oppressive and claustrophobic realm, I mean, I can't deliver what I feel to be my very best work) how would people be drawn to it, was what I asked myself over and over again?
Thinking about it I am glad I did not pay any sort of 'homage' to apartheid in my first book. The market here (South Africa) is saturated with books on that subject. No one talks about Africa, the continent, the people, the inhabitants in a way that I feel I do in my first book. I'm happy with the book but can any writer or poet really say that they're completely happy or that they feel it's finished-ish? You always want to go back and change something and there is always something you're not happy with in the end, but in a way, it is also liberating to feel, speak, act, react towards the cause of justice and emancipation.