Public Diplomacy Via Twitter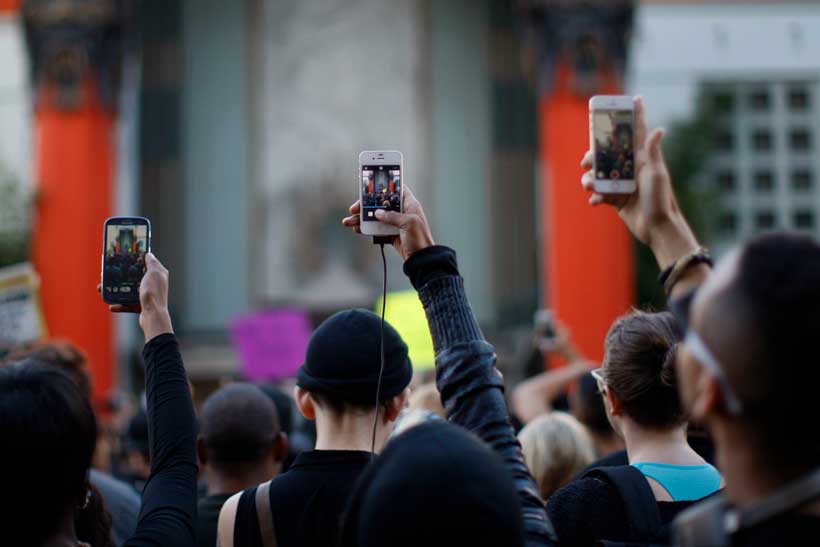 Historically, after the invention of the printing press in Europe; the communication with the foreign publics was potentially altered. At the end of the Middle Ages, the Venetians had already introduced the systematic dissemination of newsletters inside their own diplomatic service. Under ancient regimes, the French started rebuilding their country image abroad than other European powers. Identity creation and image projection as well as nation branding became peak under Louis XIV and similarly in other countries like Turkey had also followed it aftermath of the Ottoman Empire.
Public diplomacy (PD) is a ever expanding field. PD doesn't have a one line definition. However, according to Nicolas Cull; he had mentioned 5 elements of PD: Listening, Advocacy, Cultural Diplomacy, Exchange diplomacy and International Broadcasting (IB). According to Center on Public Diplomacy "PD has been widely seen as a transparent means by which a sovereign country communicates with publics in other countries aimed at informing and influencing audiences overseas for the purpose of promoting the national interest and advancing its foreign policy goals."
These 5 elements has been now effectively conducted via use of internet; famously known as digital diplomacy. When British Prime Minister Palmerston had reported reaction of "My God, this is the end of diplomacy" after receiving the first telegraph message in 1850's from Foreign Ministry. Such reaction was obvious when diplomatic letters used to travel manually from country to country in longer period. And, Telegraph invention had made long distance transfer of textual message easier rather than physical exchange of an object bearing the message. PD from the time of Telegraph to the time of Social Media; it has changed drastically. Before the audience was generally a specified person of foreign service but today PD has been targeted to pro-grassroots overseas. These grassroots are probably a university graduates, local entrepreneurs or veteran who get influenced and impressed by the specific country's image and ultimately wants to visit, study, work, or migrate there.
Underlining these realities, today digital platforms are widely used to conduct PD. It is being used because it has a wider coverage and message can be transmitted within a second-minute than traditional PD method like meeting people, organizing cultural show, events. PD implementation via digital platforms is cheap and very less time consuming than traditional PD conduction method. In the case of Nepal, the US Embassy is using Social Media(Twitter & Facebook) widely comparing to any Embassies based in Kathmandu, Nepal to conduct PD.
PD by the US Embassy in Nepal via Twitter
The US Embassy in Nepal is forefront in conducting PD via use of digital tools. The US Embassy in Nepal regularly uses Embassy's Facebook page, Twitter and Ambassador's Twitter handle to conduct PD. The US Embassy in Nepal has around 4.1 Million Likes on Facebook (till date)whereas Indian Embassy in Nepal has around 100k likes(till date). Also, British Embassy in Nepal has around 76,000 likes(till date) on Facebook. Similarly, the US Embassy in Nepal has 402.5k(till date) followers on Twitter, and Indian Embassy in Nepal has 67.4K(till date) followers. The US Ambassador to Nepal Randy Berry personal Twitter handle has 187.8k(till date) followers whereas Chinese Ambassador to Nepal personal Twitter handle has 22.3k(till date) followers. Interestingly, the Facebook likes of Nepali Embassy USA has 4956 likes(till date) and 850 followers(till date) on Twitter. This shows, the US PD implementation via digital tools is very much effective comparing to Nepali Embassy in DC. The one who engages more on PD gets more chance to promote its national interest. And, in this front the US is getting more grounds than Nepali Embassy in DC. Despite the fact that, developing world like Nepal should have to engage more on digital platforms to promote its national interest in the Washington D.C(which is the apex location for formulating the US foreign policies affecting globally).
American Ambassador/Embassy in Nepal not only promoting PD via Twitter but also showing indirect symbol of proxy war in Nepali land between the US & China. After Chinese president Xi visit to Nepal on Oct 12, 2019; American Ambassador(Amb.) had Tweeted "It's almost been a year since I've returned to Nepal, & along with amazing culture & natural beauty, Nepali food never disappoints! My two faves are momos in Boudha and DalBhat in Mustang! #WorldFoodDay.
Interestingly, Amb. Randy Berry rightly pointed the names of these two places which has a geopolitical importance for Nepal. These are the places where there is the strong secretive presence of China and America—whether it is a perceived CIA backed Khampas movement of Mustang in 1960's or Free Tibet Movement protestors arrested in Boudha, Kathmandu. Both places are interest area of the US & Chinese foreign policies. Amb. Randy Berry had used Twitter in multiple occasions to conduct PD in Nepal. His Tweet is generally from promoting Nepali culture, festivals, Traditions, the US signature strategy known as Indo-Pacific Strategy(IPS) to the issue of women empowerment. He had even started communicating with general public in Twitter despite reservation from Nepal's foreign ministry. He acts like a Nepali political leaders who visit places of Nepal and receives public warm welcome. Being a political man from Washington; he had hit the right nailed on PD to impress and influence Nepali public.
His few popular Tweets are as mentioned below:
I joined my team to prepare a Mandala at our home & it looks radiant with all the colorful lights & flowers. May you all receive blessings throughout this year, #HappyDeepavali ! #Nepal
What is the Indo-Pacific Strategy? It is our broad approach to economic, security & governance engagement in this region. In short, it's our way of saying that we're committed to this region & that we will always uphold & support a free, fair, & rules-based international order.
What was the best part of my Nepalgunj trip? Tough question! But the most delicious part was definitely my visit to Mubarak Biryani!
To support the #VisitNepal2020 campaign, I announce a month-long initiative across all @USEmbassyNepal social media platforms to promote tourism in Nepal through pics/stories of US staff & families traveling across the country, joining 78K Americans who visited during Jan-Oct 19.
I really enjoy interacting with you all on social media, but I realized that I will probably never meet all 4 million of our @USEmbassyNepal social media followers…so I am beginning "राजदूतसँग गफगाफ" to hear from & answer questions from you all. Stay tuned
I joined Nepali & American women from the US Mission family to experience the excitement of Teej festival celebrations! Wishes for an exciting, happy, colorful & empowering Teej to all of you! #HappyTeej
Way forward
The US Embassy in Nepal has been using Twitter to promote its PD. Its Social Media presence in Twitter & Facebook is much more larger than UK, China or India. Even Foreign Ministry of Nepal(MOFA) Twitter handle has a 130.2k followers(till date), Nepali foreign Secretary has 1918 followers(till date) and Nepali Foreign Minister has a 248.9k followers(till date). This means, MOFA has been less engaging comparing to the US Embassy Twitter handle whereas Nepali Foreign Secretary is lagging behind in promoting Nepali diplomacy comparing to the US Ambassador. Nepali Foreign Minister has less Twitter followers than the US Embassy Twitter handle. This openly says, Nepal's institutional and dignitaries Social Media presence is negligible comparing to the US. In this hyper digital age, Nepal is lagging behind to promote its diplomacy via digital platforms—which is not so much expensive and doesn't require expert human resource. At this time, Nepali Foreign Ministry doesn't need a radical shift but very simple renovation.
This simple renovation can be digitalizing Nepali foreign affairs. Overall these signifies that; the US wants to engage with Nepali public in much more comprehensive way. Pivotal Example is : The Amb. Randy Berry " Chat with Ambassador" shows that, he is using the soft power to influence and impress Nepali public ultimately to promote the US vested interest in Nepal. Whether it is the case of Tweeting/posting on any Nepali festivals or promoting IPS—all proves that the US wants to counter influence of immediate neighbors of Nepal i.e. India & China. PD promotion(digitally) by super power countries in developing country like Nepal is not new. It is an enlarged strategies in the form of soft power to gain, retain and expand their influence. So, the key message is: Nepal need a win-win strategy by altering this perceive American zero-sum strategy conducted via digital platform.
Jerome Polin and New Diplomacy in The Modern Era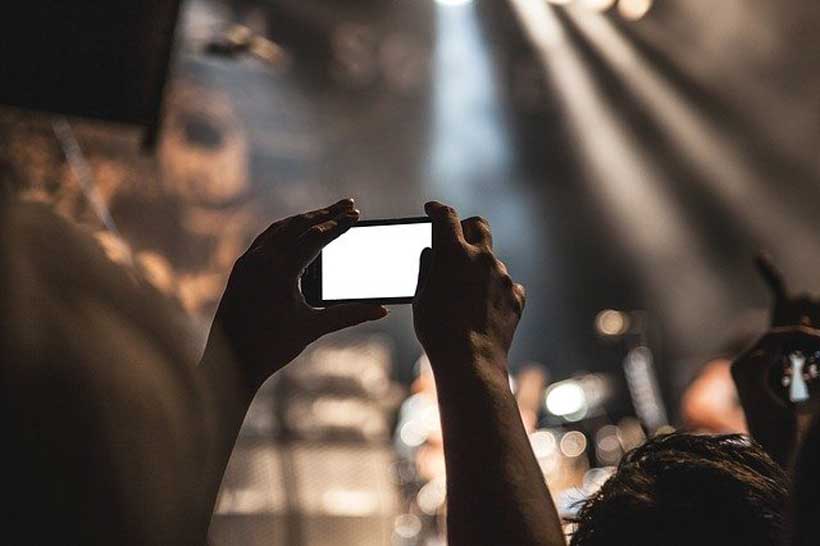 Rooted in the expansion of the two diplomacy pathways, the concept of citizen diplomacy is known as a way for ordinary citizens to contribute in international diplomatic interactions. Citizen diplomacy was born due to Joseph Nye's adoption of the soft power concept and one of the essential diplomacy concepts in the current era of globalization. In the practice of citizen diplomacy, a citizen can promote and engages in interactions that are not only based on politics but also have a role in the broader focus or topic of international diplomacies, such as peace, education, culture, language, culinary, economic cooperation, and so on. The practice of citizen diplomacy is not always tied to the state's interests, but a citizen diplomat can also represent his interests.
In contrast to public diplomacy, non-state citizen diplomacy actors tend to stand alone. This means that these non-state actors are not bound by the participation space provided by the state. Citizen diplomacy actors can voice their opinions, participate, and be responsible for international diplomacy efforts. They—citizen diplomacy actors—can be artists, musicians, YouTubers, speakers, motivators, business people, teachers, students, and ordinary citizens. Meanwhile, Paul Sharp divides the roles of each actor through his activities. The division consists of actors former professional diplomats, actors as representatives of economic interests, actors with roles in changing specific government policies, actors capable of building global awareness to create a new order, and actors acting as autonomous agents—these actors do not represent any party, but himself. By using the concept of the role of a non-state citizen diplomacy actor as an autonomous agent, this paper will explore the practice of diplomacy carried out by an ordinary citizen named Jerome Polin.
Jerome Polin is a young man born in Surabaya on May 2 1998. Five years ago—through his personal YouTube account—Jerome started actively sharing his daily and motivational video blog. Until now, there have been hundreds of videos that he has uploaded on his YouTube channel. Jerome, who is currently known as a YouTuber to many people, is also a Mitsui Bussan scholarship awardee and studied at Waseda University, Japan, with a major in applied mathematics. Since childhood, Jerome has been enthusiastic about participating in math olympiads and strongly desires to study abroad. Thanks to his perseverance and persistent determination, Jerome is now widely known among young people, especially GenZ and Millennials.
Starting his career as a student in Japan made Jerome even more challenged to continue his interest in producing videos. Until now, the number of YouTube subscribers for this young man is 9.5 million subscribers. Through his creative, educational, and entertaining content, Jerome has a desire to provide exclusive benefits to his loyal audience. Jerome's specific content at the beginning was famous for being related to mathematics. Still, now he produces much more diverse video content, such as cultural, culinary, and travel themes. Jerome is also not alone when making videos. He was accompanied by four native Japanese friends named the 'Waseda Boys'. Together with Waseda Boys, Jerome introduced a lot of cultures, food, and the Indonesian language. Not infrequently, they also exchange knowledge about their respective countries.
Currently, Jerome Polin can be classified as an autonomous agent of a non-state actor. Departing from the five roles of non-state citizen diplomacy actor by Paul Sharp, this actor's role is not tied to the interests of other parties or the state. He acts to represent his interests. Jerome can make efforts and international diplomatic interactions related to his status as one of the recipients of the Mitsui Bussan scholarship, which Japan pioneered.
As we know, Indonesia and Japan have gone through unpleasant and tense times due to colonialism decades ago. One of Jerome Polin's content on his youtube channel entitled "August 17th Contest with Japanese Friends! Special for the 76th Indonesian Independence Day, Independence!" showed the enthusiasm of his friends who are Japanese citizens to take part in celebrating the birthday of Indonesia, one of the countries that their country had colonized. Through the content "Ask the Japanese", Jerome also shared information and education about colonialism in the past. In addition, Jerome actively introduces Indonesian food, such as tempeh, pop chicken, nasi padang, fried duck, Indomie, and so on. This, of course, is a form of branding for Indonesian products and culinary specialities in the international arena.
In the last few months, Jerome and Waseda Boys visited Indonesia. They toured several provinces. Jerome introduced the area's culture, traditions, language and social environment. The provinces they visited were Bali, Yogyakarta, Central Java, Jakarta and Papua. Through this visit, Jerome invited his friends to try the unique cuisine of each province. Guess what? The Waseda boys really like Rusa Rica-Rica from Papua! They also try traditional clothes, watch art performances, and make local handicrafts. In fact, The Waseda boys—some of them—are pretty fluent in Indonesian.
Currently, the young man who was born in Surabaya 24 years ago is spreading his wings even more. Activities that can be classified as diplomatic interactions are not only channelled by Jerome through his content, but he has started to build a talent agency business that houses international talent and influencers. He founded Mantappu Corp in 2018 with his older brother, Jehian Sijabat. This talent agency contains content from international creators and influencers who aim to maximize digital communication and digital marketing in the era of globalization. Currently, Mantappu Corp has managed Japanese talents and influencers, such as Erika Ebisawa, Hitomi, Ryoma Otsuka, Takuya Ohsawa, Tomohiro Yamashita, Yuzuke Sakazaki. There is also Jang Hansol, who is a content creator from South Korea. In addition to diverse talents and influencers, Mantappu Corp has collaborated with many large companies from Indonesia to abroad! Thus, the presence of Mantappu Corp is a form of a diplomatic effort to strengthen Indonesia's cooperative relations in the international system.
The presence of non-state actors in international relations allows for different diplomatic practices. The concept of diplomacy can go hand in hand with the convenience of information and communication technology in this era. Like what Jerome Polin did, science and technological advances were used to carry out efforts that were classified as diplomatic interactions. In this case, every non-state actor with the capacity within himself can actively participate in diplomatic exchanges in international relations. They—international relations actors—can represent themselves or other parties and interests. However, the diplomacy carried out, of course, remains focused on common interests.
Celebrity Diplomacy: What prompted Biden to invite the K-pop group BTS?
Recently, President Biden met with the world-renowned K-pop music group BTS. At the White House, they talked about the importance of tackling anti-Asian racism and showing respect for the Asian communities. This was against the backdrop of having a flux of racism incidents in the US.
However, the invitation of the South Korean group raises questions as to the underlying strategy and motives. Logically, President Biden could have sought the same assistance from local Asian American stars who belong to the affected communities, or, e.g., British Asian stars who have similar first-hand experience with the issue. In fact, many celebrities from Hollywood and other fields have already voiced against the rise of the anti-Asian cases. The US government has also taken a number of notable measures, such as introducing the Covid-19 Hate Crimes Act. It can therefore seem a bit puzzling as to why President Biden had to ask for help from foreign citizens – who may be perceived as slightly less representative for the domestic Asian American situation.
The intuitive explanation for the collaboration would be that the US wishes to utilise the overwhelming star power of BTS and the Korean Wave ("Hallyu"). It is not an overstatement to suggest that BTS can potentially be even more appealing and impactful than domestic celebrities to certain specific groups of audience. The BTS holds a few World Guinness Records for their popularity, such as being the music group that has the most followers on Instagram. Moreover, the BTS has demonstrated their capabilities in public diplomacy. They previously appeared as South Korean diplomatic envoys in the UN General Assembly in 2021, where they raised awareness over the UN's Sustainability Development Goals (SDGs). In the UN's YouTube channel, it can be seen that the clip with the highest number of views is the one where BTS appeared.
However, the above explanation does not fully capture the benefits that can be derived from the collaboration. Also, by comparison, having the BTS at the UN easily makes sense because South Korea is part of the UN and has member state responsibility to implement the SDGs.
The better explanation is that President Biden did not only have the domestic racism problems in mind. Rather, his tactic also targeted Asia, especially Southeast Asia. According to some surveys, BTS's fan base comes predominantly from the Asian regions – with India, Indonesia and the Philippines ranking top – which even outnumbers the fans from South Korea and the US. To put this into context, President Biden is very keen on establishing closer relations with the regions, as discerned from recent developments such as the Indo-Pacific Economic Framework (IPEF) and the US-ASEAN Special Summit in May. The collaboration with BTS builds on top of these initiatives, and is a gesture of President Biden showing friendliness, care and solidarity to Asian groups and communities beyond the US border. This form of celebrity diplomacy sends political messages transnationally and directly to the general public, as compared to traditional diplomacy which exchanges at the governments' level.
Besides, the selection of BTS further shows that President Biden is eager to get the attention of young people. By confessing to be a "fan" of BTS, Biden draws himself closer to younger generations. It was surveyed that 50% of BTS fans are below 18 years old, and with another 40% belonging to the 18-29 age group. Getting the support of young people – who generally have high engagement with social media – can easily multiply the local and global reach and impact of any political message.
This highly skilful move connects the US and South Korea together by co-curating this latest addition to the diplomatic arsenal for global good. Ultimately, this strategy sheds positive light on President Biden, showing that he is a leader who is willing to go beyond the borders and explore non-traditional means in order to resolve problems.
Can BRICS Underpin a New World Order?
Amid an unprecedented spike in global geopolitical risks, the world is becoming increasingly aware of the fact that the architecture that underpins the old world order is giving way to a new configuration of international relations and regional blocs. The countries of the Global South are establishing their own institutions, alliances of regional integration, and payment systems, with them turning into a crucial force in the transforming global economy. The largest developing markets, primarily the nations of BRICS, are among the leaders here. In March 2022, Deputy Minister for Foreign Affairs Sergey Ryabkov said that BRICS will form the foundation of a new world order, saying "I think that the BRICS states, totaling almost half of the world's population and accounting for a large chunk of the global GDP, will be among the backbones of the new emerging world order."
However, for the BRICS states to become the foundation of a new world order, the bloc has to offer other countries in the world economy new paradigms of development on a global scale. Such areas in the new economic architecture may include relaunching globalization on a platform of new states and regions, establishing a new institutional system for modernizing nations engaged in the global economy, agreeing on a new reserve currency pool with currencies of developing countries, creating a global development track as an alternative to the one promoted by the West, and forming new regional blocs and platforms to coordinate and develop those blocs.
Virtually all possible global-scale paradigms could be implemented within the broad BRICS+ format that offers BRICS states various options for cooperating with other states in the global economy. Spearheaded by China in 2017, BRICS+ still has to acquire its tangible development outlines in many ways, although some possible models for cooperation within BRICS+ have already been announced by representatives of the BRICS states. China's 2022 BRICS presidency forms a favorable foundation for facilitating BRICS+, with China's representatives having stated that they are considering the options of developing the BRICS+ concept within interactions, among other things, between regional integration alliances of the countries of the Global South.
As regards the idea's implementation, a format that appears most suitable for BRICS+ is an alliance of three pancontinental alliances: the African Union, CELAC (the community of Latin American states), and the SCO/SCO+ in Eurasia. Such an alliance spans the largest possible number of countries across the Global South, while it requires no in-depth and complex economic integration or alignment of economic interactions across all three continents. Such an extended format offers developing countries an opportunity to coordinate interaction on the international stage, advancing the Global South's priority agenda in sustainable development.
This year, we are seeing quite favorable conditions for the emergence of such an extended circle of interactions between developing states: Argentina, currently presiding in CELAC in Latin America, has recently stepped up its efforts to set up interactions with BRICS. Brazil suspending its CELAC involvement in 2020 is a limiting factor, though, but it will mostly likely be temporary. Uzbekistan, now presiding in the SCO throughout 2022, is increasingly involved in integration processes in Eurasia following a period of being closed off. The African Union presidency of 2022 has passed to Senegal, a nation that actively promotes coordination and cooperation of regional integrational alliances and builds tangible interactions with BRICS states, primarily with China.
A platform for interactions between regional integration blocs involving BRICS states could become another track of interaction within BRICS+. Such a platform could include priority projects of regional integration involving BRICS states, such as MERCOSUR, SACU, BIMSTEC, the EAEU, as well as the RCEP or the ASEAN-China Free Trade Area. All these regional blocs could cooperate in coordination, moving toward aligning their standards and creating a more open economic space for trade and investment by BRICS states and their regional partners. It is important to notice that most BRICS states currently choose to shape their foreign policies in the form of regional integration blocs (Russia – the EAEU, Brazil – MERCOSUR, South Africa – the SACU), and, consequently, BRICS+ based on "integration of integrations" is the only possible format for economic integration and for opening markets between BRICS states.
The spirit of multilateralism and of building a new architecture that suits the interests of the entire Global South is important in establishing such platforms. Attempts to base BRICS solely on the narrow national interests could adversely affect the development prospects of BRICS+ as such and of other multilateral initiatives spearheaded by BRICS states. As a new format of interaction between BRICS states, BRICS+ hinges for its success on multimodal interaction formats within BRICS+ that would account for the entire range of national interests and priorities for BRICS states and their regional partners.
Therefore, BRICS+ could shape two tracks for interaction between nations of the Global South: the SCO + the AU + CELAC, the most inclusive one geared toward broad interactions between developing states within international organizations; such a format may possibly reflect predominantly China's vision its Minister for Foreign Affairs Wang Yi announced back in 2017 when he proclaimed BRICS+ to be the most inclusive interaction platform for developing states. A platform for "integration of integrations" between regional economic groups led by BRICS states may become another development track for BRICS+. This format is a better reflection of Russia's BRICS+ concept that Sergey Ryabkov announced in early 2018, "We suggest that our partners consider BRICS+ as a platform for developing what could be termed an 'integration of integrations,'" Ryabkov said. If China's vision of BRICS+ provides the broadest horizontal span of the Global South, Russia's vision of BRICS+ prioritizes the depth and alignment of integrating BRICS states' priority regional projects.
Generally, the number of tracks and formats for interaction between developing countries may be far greater, reflecting the globalizing vision of every BRICS member. In other words, unlike the unipolar approach to integration in developed states, BRICS+ may serve as a foundation for diversifying the models and platforms of development and economic integration. In this regard, in order to develop BRICS+ as part of diversifying development models, it is important for India, Brazil, and South Africa to also present their visions of BRICS+ and of globalization in the Global South and outside it. It is possible that India, Brazil, and South Africa see a more appealing option in expanding the membership in BRICS' New Development Bank by admitting regional partners; this paradigm has been used after Egypt was admitted to the NDB as South Africa's partner in the African Union, Uruguay was admitted as Brazil's partner in MERCOSUR, and Bangladesh as India's partner in BIMSTEC and the South Asian Free Trade Area.
Improving the functioning of BRICS Provisional Monetary Reserves Pool (PMRP) could also be a direction of ramping up international activities of BRICS. Recently, BRICS' PMRP has stepped up coordination with other regional financial organizations (RFOs) within regular consultations the IMF holds with RFOs. At the same time, BRICS' PMRP was significantly less active in its responses to crisis phenomena in BRICS states compared to BRICS' NDB. Another option is considering, as part of BRICS+, the possibility of bolstering BRICS' PMRP's mandate to monitor the macroeconomic situation in BRICS' states, to develop coordinated anti-crisis measures, and to interact with other RFOs from developing states and BRICS states' regional partners. In particular, there could be formed a regular coordination mechanism including BRICS' PMRP, the Eurasian Fund for Stabilization and Development (EFSD), ASEAN's Chiang Mai Initiative and their regional partners (CMIM), and Latin American RFO FLAR. Another area here could be expanding BRICS' PMRP membership by admitting BRICS states' regional partners, including several states admitted to BRICS' NDB.
On the whole, the prospects of transforming the world economy today are tightly bound to coordinating the activities of the largest countries of the Global South, primarily the BRICS states. However, a global restart of global economic development requires a larger interaction format, BRICS+, that will make it possible to engage other developing countries in the process. In this case, the process of reformatting the world economy will become truly inclusive and stable. The "integration of integrations" format involving cooperation between regional integration blocs of the Global South may become an important tool in scaling the global economic transformation. China's 2022 BRICS presidency may give an additional impetus to building platforms for interactions between regional groups of developing states.
Progress achieved by the BRICS nations in moving toward new platforms for cooperation between alliances of developing states may form the foundation of a common cooperation platform for all the states of the Global South. This expanded platform could advance inclusivity and openness in the development of the Global South countries, accelerate dynamics and structuring of the integration processes, could fill the gap and the lacunae on the map of integration processes in the developing world. So far, we can but state that developed countries are far better provided with dynamic and well-structured integration alliances than the countries of the Global South.
From our partner RIAC