Public Diplomacy Via Twitter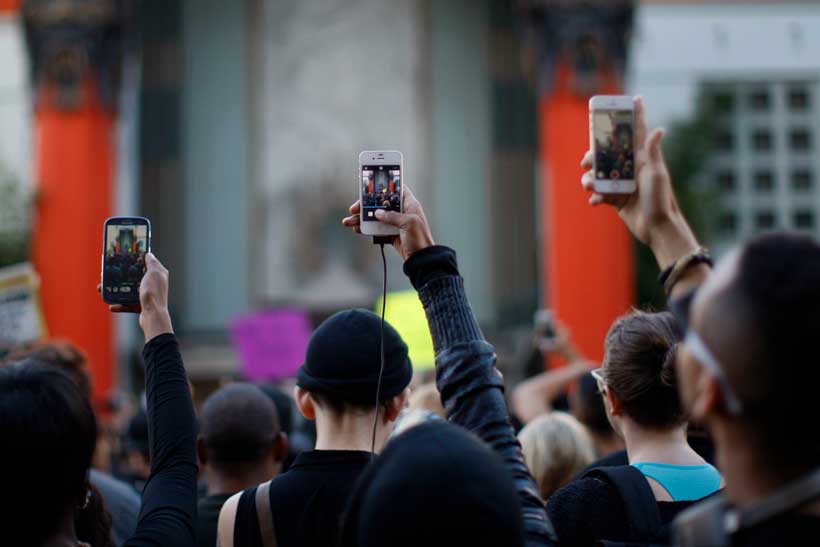 Historically, after the invention of the printing press in Europe; the communication with the foreign publics was potentially altered. At the end of the Middle Ages, the Venetians had already introduced the systematic dissemination of newsletters inside their own diplomatic service. Under ancient regimes, the French started rebuilding their country image abroad than other European powers. Identity creation and image projection as well as nation branding became peak under Louis XIV and similarly in other countries like Turkey had also followed it aftermath of the Ottoman Empire.
Public diplomacy (PD) is a ever expanding field. PD doesn't have a one line definition. However, according to Nicolas Cull; he had mentioned 5 elements of PD: Listening, Advocacy, Cultural Diplomacy, Exchange diplomacy and International Broadcasting (IB). According to Center on Public Diplomacy "PD has been widely seen as a transparent means by which a sovereign country communicates with publics in other countries aimed at informing and influencing audiences overseas for the purpose of promoting the national interest and advancing its foreign policy goals."
These 5 elements has been now effectively conducted via use of internet; famously known as digital diplomacy. When British Prime Minister Palmerston had reported reaction of "My God, this is the end of diplomacy" after receiving the first telegraph message in 1850's from Foreign Ministry. Such reaction was obvious when diplomatic letters used to travel manually from country to country in longer period. And, Telegraph invention had made long distance transfer of textual message easier rather than physical exchange of an object bearing the message. PD from the time of Telegraph to the time of Social Media; it has changed drastically. Before the audience was generally a specified person of foreign service but today PD has been targeted to pro-grassroots overseas. These grassroots are probably a university graduates, local entrepreneurs or veteran who get influenced and impressed by the specific country's image and ultimately wants to visit, study, work, or migrate there.
Underlining these realities, today digital platforms are widely used to conduct PD. It is being used because it has a wider coverage and message can be transmitted within a second-minute than traditional PD method like meeting people, organizing cultural show, events. PD implementation via digital platforms is cheap and very less time consuming than traditional PD conduction method. In the case of Nepal, the US Embassy is using Social Media(Twitter & Facebook) widely comparing to any Embassies based in Kathmandu, Nepal to conduct PD.
PD by the US Embassy in Nepal via Twitter
The US Embassy in Nepal is forefront in conducting PD via use of digital tools. The US Embassy in Nepal regularly uses Embassy's Facebook page, Twitter and Ambassador's Twitter handle to conduct PD. The US Embassy in Nepal has around 4.1 Million Likes on Facebook (till date)whereas Indian Embassy in Nepal has around 100k likes(till date). Also, British Embassy in Nepal has around 76,000 likes(till date) on Facebook. Similarly, the US Embassy in Nepal has 402.5k(till date) followers on Twitter, and Indian Embassy in Nepal has 67.4K(till date) followers. The US Ambassador to Nepal Randy Berry personal Twitter handle has 187.8k(till date) followers whereas Chinese Ambassador to Nepal personal Twitter handle has 22.3k(till date) followers. Interestingly, the Facebook likes of Nepali Embassy USA has 4956 likes(till date) and 850 followers(till date) on Twitter. This shows, the US PD implementation via digital tools is very much effective comparing to Nepali Embassy in DC. The one who engages more on PD gets more chance to promote its national interest. And, in this front the US is getting more grounds than Nepali Embassy in DC. Despite the fact that, developing world like Nepal should have to engage more on digital platforms to promote its national interest in the Washington D.C(which is the apex location for formulating the US foreign policies affecting globally).
American Ambassador/Embassy in Nepal not only promoting PD via Twitter but also showing indirect symbol of proxy war in Nepali land between the US & China. After Chinese president Xi visit to Nepal on Oct 12, 2019; American Ambassador(Amb.) had Tweeted "It's almost been a year since I've returned to Nepal, & along with amazing culture & natural beauty, Nepali food never disappoints! My two faves are momos in Boudha and DalBhat in Mustang! #WorldFoodDay.
Interestingly, Amb. Randy Berry rightly pointed the names of these two places which has a geopolitical importance for Nepal. These are the places where there is the strong secretive presence of China and America—whether it is a perceived CIA backed Khampas movement of Mustang in 1960's or Free Tibet Movement protestors arrested in Boudha, Kathmandu. Both places are interest area of the US & Chinese foreign policies. Amb. Randy Berry had used Twitter in multiple occasions to conduct PD in Nepal. His Tweet is generally from promoting Nepali culture, festivals, Traditions, the US signature strategy known as Indo-Pacific Strategy(IPS) to the issue of women empowerment. He had even started communicating with general public in Twitter despite reservation from Nepal's foreign ministry. He acts like a Nepali political leaders who visit places of Nepal and receives public warm welcome. Being a political man from Washington; he had hit the right nailed on PD to impress and influence Nepali public.
His few popular Tweets are as mentioned below:
I joined my team to prepare a Mandala at our home & it looks radiant with all the colorful lights & flowers. May you all receive blessings throughout this year, #HappyDeepavali ! #Nepal
What is the Indo-Pacific Strategy? It is our broad approach to economic, security & governance engagement in this region. In short, it's our way of saying that we're committed to this region & that we will always uphold & support a free, fair, & rules-based international order.
What was the best part of my Nepalgunj trip? Tough question! But the most delicious part was definitely my visit to Mubarak Biryani!
To support the #VisitNepal2020 campaign, I announce a month-long initiative across all @USEmbassyNepal social media platforms to promote tourism in Nepal through pics/stories of US staff & families traveling across the country, joining 78K Americans who visited during Jan-Oct 19.
I really enjoy interacting with you all on social media, but I realized that I will probably never meet all 4 million of our @USEmbassyNepal social media followers…so I am beginning "राजदूतसँग गफगाफ" to hear from & answer questions from you all. Stay tuned
I joined Nepali & American women from the US Mission family to experience the excitement of Teej festival celebrations! Wishes for an exciting, happy, colorful & empowering Teej to all of you! #HappyTeej
Way forward
The US Embassy in Nepal has been using Twitter to promote its PD. Its Social Media presence in Twitter & Facebook is much more larger than UK, China or India. Even Foreign Ministry of Nepal(MOFA) Twitter handle has a 130.2k followers(till date), Nepali foreign Secretary has 1918 followers(till date) and Nepali Foreign Minister has a 248.9k followers(till date). This means, MOFA has been less engaging comparing to the US Embassy Twitter handle whereas Nepali Foreign Secretary is lagging behind in promoting Nepali diplomacy comparing to the US Ambassador. Nepali Foreign Minister has less Twitter followers than the US Embassy Twitter handle. This openly says, Nepal's institutional and dignitaries Social Media presence is negligible comparing to the US. In this hyper digital age, Nepal is lagging behind to promote its diplomacy via digital platforms—which is not so much expensive and doesn't require expert human resource. At this time, Nepali Foreign Ministry doesn't need a radical shift but very simple renovation.
This simple renovation can be digitalizing Nepali foreign affairs. Overall these signifies that; the US wants to engage with Nepali public in much more comprehensive way. Pivotal Example is : The Amb. Randy Berry " Chat with Ambassador" shows that, he is using the soft power to influence and impress Nepali public ultimately to promote the US vested interest in Nepal. Whether it is the case of Tweeting/posting on any Nepali festivals or promoting IPS—all proves that the US wants to counter influence of immediate neighbors of Nepal i.e. India & China. PD promotion(digitally) by super power countries in developing country like Nepal is not new. It is an enlarged strategies in the form of soft power to gain, retain and expand their influence. So, the key message is: Nepal need a win-win strategy by altering this perceive American zero-sum strategy conducted via digital platform.
Chinese soft power winning hearts and minds
Soft power cheaper than hard power, winning hearts and minds of the people, is prerequisite for the state in international politics. Joseph Nye, the pioneer of soft power argues "It is the ability to get what you want through attraction rather than coercion or payments". Solely relying on hard power in digital era proves to be counterproductive for the state, tarnishing its soft image, causing destruction, squandering a colossal amount of money being spent on military. Seduction, likewise, appears to be more effective and more instrumental than coercion in interstate relations.
Rise of China is imminent, for rising power in 21st, soft power is as crucial as hard power. China's preoccupation with its soft power has resultantly been accelerating by leaps and bounds, giving positive image to the world that it would be a benign power in the foreseeable future, crafting consent rather than coercion in its foreign policy. China in the last couple of centuries remained isolated from the world, intimidated by the external powers, has currently been emerging as a dominant player on account of its robust economy, initiating Belt and Road Initiative(BRI), making a headway in technological development, settling territorial disputes with its neibouring states, contributing in UN peacekeeping mission, supporting countries in ongoing pandemic disease that invariably promote its soft power spectacularly.
China possesses components of soft power, having 5,000 years of civilization, 1.3 billion people and 960 million square kilometers of territory. China, remained a great power, the Tang dynasty from the seventh century to the tenth century conceives to be a golden era of Chinese history. Glorifying Chinese civilization and history by Chinese statecrafts as their soft power is on the card. China till December 1, 2015 had built 500 Confucius institutes and 1,000 Confucius classrooms in 134 countries with enrolment of nearly 1.9 million students, promoting Chinese language, culture, and facilitating cultural exchanges.
China, presently remains the hub of foreign students. In 1978 there were merely 2,000 foreign students studying in mainland China, in 2007 the number outstripped to 200,000. Under current juncture, nearly 28,000 Pakistani students are studying in China. China by granting foreign scholarships wishes to exploit foreign talent, ensuing strengthening of its economy, resulting in its soft power projection.
The classic book titled "Research Outline for China's Cultural Soft Power" authored by Guozuo Zhang. Zhang in the book sheds lights on Chinese culture and its civilization arguing that soft power is deeply entrenched in Chinese history giving reference of Chinese sixth century BC strategist Sun Tzu's book "Art of War". The writer quotes Sun Tzu" The supreme art of war is to subdue the enemy without a war." "The best tactics is to take by strategy," "Those who win people's heart can win the world."Sun Tzu's adages unambiguously illustrate functions of soft power in Chinese history.
Another insightful book titled "Charm Offensive How China's Soft Power is Transforming the World" authored by Joshua Kurlantzick. Kurlantzick in the book states that China's charm offensive as soft power triggered in 2000s,attributed to desired stability and harmony with all its fourteen neighboring states. Chinese charm offensive maintains that "Safeguarding peace, promoting development and enhancing cooperation, which is the common desire of all peoples, represents the irresistible historical trend,". The term hepingjueqi, or Peaceful Rise coined by Zheng Bijian a renowned and senior adviser to the Chinese leadership, was soon inculcated into Chinese leaders' speeches and in foreign policy.
The term Peaceful Rise is being used tactfully in Chinese foreign policy reflects its soft power; realizing its fourteen neibouring states that China unlike the US believes in peaceful co-existence and shuns warmongering strategies. If China eschews Peaceful Rise in its foreign policy, its neibouring states by all means would become sceptical about Chinese belligerent intentions.
China is increasingly using public diplomacy as a soft power. In 2010, the Beijing Foreign Studies University, launched China's first ever Public Diplomacy Research Centre, aimed at orchestrating positive image of China, invalidating distorted overseas reports regarding China, improving surroundings of Chinese peripheral states and influencing policy decisions of foreign countries. China through public diplomacy has successfully been trying to reinforce its narratives as the saying of Nye goes "narratives become the new currency of soft power".
Under current circumstances, Covid-19 a highly contagious virus has tightened its grip on the entire world, states are in dire need of help instead of looking towards the US title towards China. Realistically, speaking, Covid-19 oriented in China should have tarnished its image instead China seems to be a torch bearer of the world, supporting states, providing medial aids. Nouriel Roubini, an American economist at NYU, maintains that during the pandemic "China is building its soft power," he further reiterates that China assures to the world that ''Our political system is better, our technological model is better, our economic model is better."
To sum up, China has bad reputation in the US; The US and Western states including India will inevitably strive to malign Chinese soft image, demonizing it's an authoritarian regime, human rights violation in China, its debt trap policy under BRI and labor exploitation in African states. China, thus, needs to engaged into introspection and should ponder over these areas in order to further bolster its soft power.
Covid19: Upgrading Diplomacy and Statecraft to prepare the new normal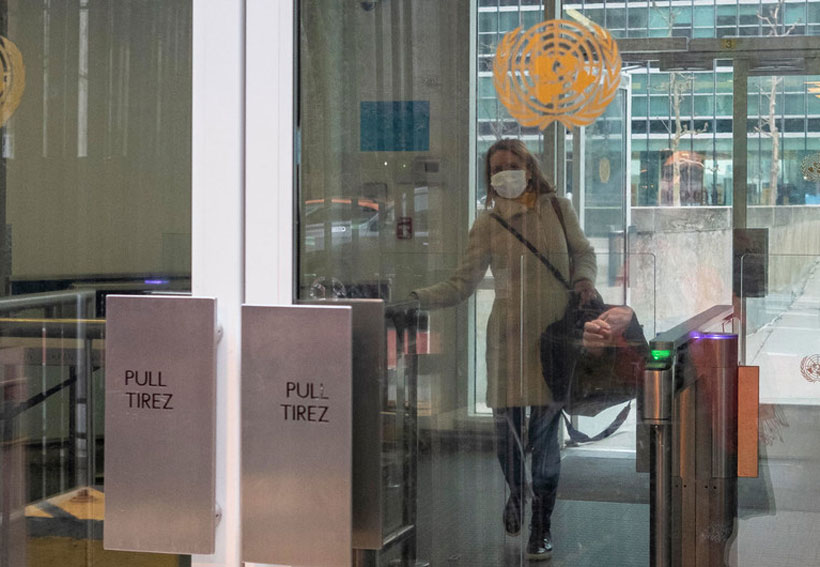 The world is abruptly changing and this requires adaptation. The transformations are targeting not only individuals and specific countries, but the entire international ecosystem. The pandemic will only accelerate the trends we have seen for years in global politics, so the window of opportunity is closing for those who want to play an increased role in the post-Covid world, but do not fully understand or master the tools necessary to succeed in such a complicated context. I will sketch some of the elements that diplomats and decision-makers involved in international politics have to consider as they seek to navigate the new contours of power politics. Beyond talk of wolf warriors or video summits – and fatigue – diplomacy deserves a strategic comeback during and after corona: international affairs professionals needs to be conversant in both the old and new paradigms; in Western, Eastern, non-aligned and Global South vernaculars; and in both technological and old school human terrain navigation. To well serve their countries and organizations, diplomats (and also, as intellectual framework providers, Diplomatic Academies and Institutes) will have to be more adaptable than ever and willing to quickly learn and deploy new tools and techniques.
In this quest, one first has to acknowledge the challenges on the substance (beyond communications issues, such as disinformation in the latest form of the infodemic) and understand that they pose problems we never had to face before. Climate change will bring about coastal entropic systems collapse, desertification and food insecurity, with potential consequences related to increased refugee influx, civil wars and inter-country tensions. Pandemics are also here to stay: Covid19 is only the first major outbreak of this decade and, with the right technology, almost any country with minimal biotech capabilities can turn sneezing into anti-personnel weapons. Catalyzed by great power competition, deglobalization, protectionism, and the restructuring of global value chains, non-market and imperial economics revival will become a staple of the new era. Tech dominance and informational supremacy will be a highly sought after prize and the competition will only increase. Strategically, with the rise of China and a relative decline of Europe and the US, we should be ready for a world order that values a different type of multilateralism and is polycentric and non-Western based. The Gulf, as an ambitious global hotspot abundant in global and regional medium powers, is watching power shifts closely and adapting its strategies and actions accordingly. It also has, via Saudi Arabia and its chairmanship of the G20, a key role to play in "annus horibilis" 2020 global solutions.
Institutional transition and reform is complicated not so much because of inertia, but because since World War Two we were asked to focus and solve one problem at a time, by keeping all other variables constant. Given the above mentioned changes, to cater to institutional transition needs, we have to develop our capabilities to include the most unusual and un-practiced skills and knowledge that now has become, in our estimate, a must have in order to navigate from an age of certainty to a state of continuous flux. By being programmed to combine technological foresight, cultural intelligence, transversal inter-generational multicultural and integrated disciplinary approaches to statecraft and grand strategy, diplomats 2.0 (during and after corona) will be ready to engage comprehensively with a wide range of situations, geographies, and objectives. Research and innovation in international relations, grand strategy, statecraft and identity development strategies should be combined with communication efforts that integrate tools related to cognitive patterns discovery, subversive frameworks neutralisation, and multi-stage communication strategy development.
Organizations need to function more like networked capabilities and teams of teams, rather than relying on traditional multi-tiered track diplomacy and traditional engagement practices. In my experience, the more non-central and non-mainstream actors are, the more they will engage asymmetrically. Furthermore, their engagement tends to be more reputational and personalised than the traditional Western expectations of structure, objectivity, and calculated gains would have us believe. For a long time, with the exception of the actions of great powers, the policy and academic discussion has focused on how the international environment overwhelmingly shapes domestic politics. The international will continue to matter, but we will see a strong pushback from national politics to shape the conversation in global affairs. Diplomats, as the platform between the state and the rest of the world, are on the forefront of meeting the challenge. The context of economic crisis and uncertainty generated by the pandemic will mean additional pressure on mainstream parties and a threat to political stability, so populism and protectionism will also affect diplomatic action, and nationalism diminish diplomatic efforts.
Based on the experience of South Korea, Japan, Singapore, the Nordics and the Baltics, one can encourage International Relations and Diplomatic institutes and academies to develop general public content and training to increase societal resilience, governance and democratic literacy, and citizen esprit de corps. From an elements of power perspective, these vectors need to be developed within every national strategic studies institution to complement the traditional areas of preparedness for which nation states prepare. Five topics are particularly important, in my opinion: T-profile development of people: transversal, interconnected, broad knowledge, with one vertical in depth (versus the current extremes of either breadth or ultra-specialisation); Bellingcat type of skills for information acquisition from OSINT, use of digital means, and understanding of online behaviours (social media aggregation and analysis would also play an important role); increased attention to global Architectures and competition between "Old" and "New" global and regional organisations; IP Diplomacy that focuses on networks of innovation, capital, technology and entrepreneurship – today, intellectual property diplomacy is practices by a handful of countries currently (Singapore, Switzerland, China, Israel), but will become the cornerstone of future exchanges, the same way Silicon Valley is for tech, and NY for global capital. Last but not least, each MFA Academy and IR institute should create its own simulation of the world based on AI, behavioural and statecraft modeling capabilities, and its own "handbook of world views and strategic interests". Interestingly, in context, wargaming and redteaming of policies and strategic decisions are currently under development in a handful of institutions and will start rolling out to national security establishments towards the end of 2020.
All these points are relevant especially for countries that want to punch above their weight, both regionally and globally, especially current middle powers and aspiring middle or great powers. But they also carry lessons for other states, in case they want to deal with the pressures and risks attached to great and middle power competition in a diplomatic-efficient manner.
Beyond Twiplomacy: Diplomacy and the Digital Fast Forward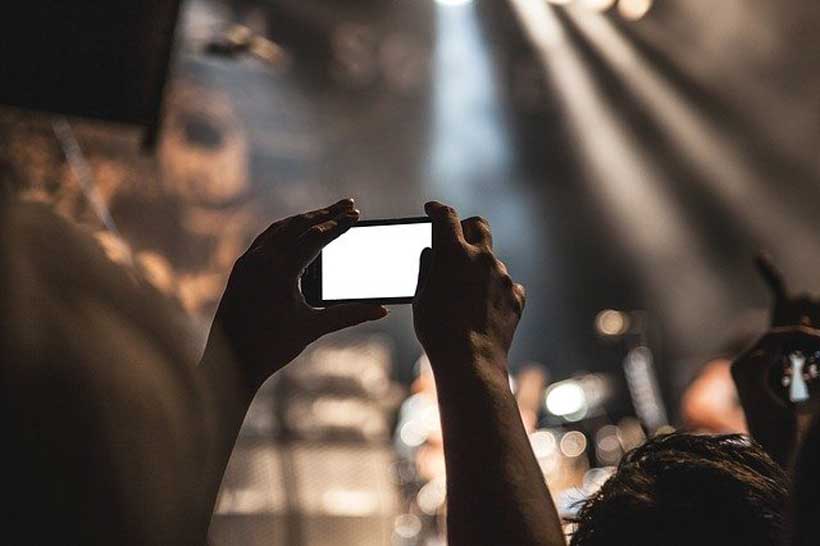 The practice of diplomacy in the virtual space is geared towards amplifying foreign policy drives and messages and forms a vital and dynamic branch of strategic communication. Now, more than ever before, we are faced with the inexorable certainty of a digital future – a future that has already begun. As COVID-19 thrusts the world's population into their homes and compels multiple operations and processes to move online, diplomatic engagements too must be primed to fit the order and arrangement of altered circumstances. The use of the internet offers real time dissemination and exchanges in a relatively informal setting, at low financial costs and aims at shrinking the space between foreign publics and stakeholders on the one hand and foreign policy practices and practitioners on the other.
Digital diplomacy falls under the broader spectrum of public diplomacy, the roots of which can be traced to the extensive use of radio communications by both the Axis and the Allied powers during WWII. Interestingly, the digitization of diplomacy however is believed to have happened earlier when foreign ministries first began the use of telegraph services in the 19th century. In the contemporary context, digital diplomacy has been practiced primarily through social media since the innovation of an online world, the arrival of new information communication technologies and the rapid popularity of the internet.
Today, diplomats and government representatives routinely engage in both pleasantries as well as repartee on Twitter in what is now popularly known as Twiplomacy or Twitter Diplomacy. Twiplomacy is direct, often unencumbered and enables wider reach of foreign policies than traditional channels. Such online engagement can also be converted to a substantial support for foreign policies and/or agendas. It is at times assumed that Twiplomacy has shaken traditional preferences for confidentiality, hierarchy, instrumentality and top-down decision making of foreign affairs departments favouring instead the use of crisp language, visual storytelling, emotional framing, algorithmic navigation, and so on. This is an incorrect conjecture as the traditional modus operandi of foreign interaction remains equally pertinent today. What Twiplomacy has done is added a supplementary avenue of diplomatic exchange which is in keeping with contemporary circumstances.
As diplomatic exchanges thrive on Twitter and other social media platforms, the question is whether it is merely the diplomatic conversation which has moved online or whether there is more to the scope of diplomatic engagement employing digital tools in the virtual space. While the latter has been deliberated by technology stakeholders and to an extent by policy makers, its practice is yet to see the kind of flurry that is observed on Twitter almost on a daily basis. This is where the use of 5G systems, artificial intelligence, wearable technology and the applications of big data come in. Aggregation of big data can assist in the identification of disinformation campaigns while collating geospatial and sensor data for more objective, fact-based information gathering which in turn would aid the core component of diplomacy – negotiation. While the use of some of these technologies is mired in controversy, all of these will eventually find application across sectors and diplomacy too will not be an outlier.
Greater use of digital tools can assist diplomacy in broad ways. First, it ensures a quick response time. Digital tools facilitate diplomatic engagement to happen in real time and in so doing helps ease communication as well as make way for effective action in times of urgency or crisis. Second, it assists in resource mobilization in terms negotiations and building of alliances, primarily by eliminating constraints of distance and time. Third, it helps pave the way for gaining a wider understanding of public emotions and perceptions which can at times facilitate more updated policy approaches and methods of implementation.
This brings us to the dividing line between policy outreach which is designed to inform, assist, facilitate and where applicable, ameliorate global relations and the utilization of sharp power which is aimed at exerting disproportionate levels of influence to censor, manipulate and falsify information for hostile purposes. The virtual space, like many other forms of technology, faces the dual-use challenge i.e., it can serve both constructive purposes and also disruptive ones. For foreign policy this poses a considerable challenge as governments often find themselves in the middle of misinformation and disinformation campaigns which are difficult to debunk and deflate given the pace and volume of the reach that virtual networks offer. Nonetheless, this is a challenge that governments across the world must learn to tackle because the medium and the technology will not go away but rather diversify and proliferate.
The COVID-19 pandemic has already and will probably continue to suspend or reorganize most activities for the foreseeable future. Simultaneously however, engagements and functioning across the world must persist and diplomatic outreach forms a vital component of pooling in efforts to mitigate the health crisis. This involves the dissemination of information, transfers of key supplies, provisioning for the inevitable uncertainties of challenges post the pandemic and reorganizing institutions to better apprehend future exigencies. Bound by limitations on travel, world leaders are responding by convening on virtual platforms for multilateral summits like the G20 and SAARC. India's first ever virtual bilateral summit is being planned with Australia. COVID-19 demands a fast forward from deliberations to action and foreign ministries around the world need to harness the advantages of cost and geographical inconsequence to effectively respond to the global crisis at hand and also in the process enable digitisation of diplomatic processes which can continue to be in practice in the post-Covid world.