Technology is transforming urban mobility: New guidelines help cities make the change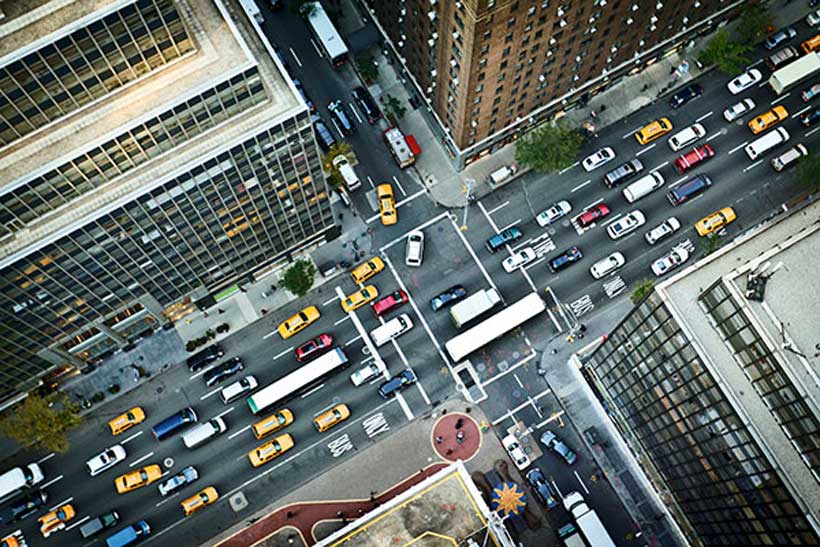 The pace of technology has generated tremendous opportunity to rethink how people get around cities.The growing use of electric scooters and ride-hailing services is transforming how we move in urban centres.The World Economic Forum's new Guidelines for City Mobility: Steering towards collaboration contains evidence-based planning and design guidelines that help cities and mobility partners create a sustainable, ethical and inclusive urban transport system.
According to the United Nations Department of Economic and Social Affairs by 2050 an additional 2.5 billion people will live in cities. As cities grow, the demand for mobility increases. The Guidelines for City Mobility: Steering towards collaboration provides eight practical guidelines – from data-sharing to multimodal integration – that help establish, develop and strengthen partnerships between cities and mobility partners.
"The guidelines provide a great opportunity for cities and mobility partners to improve transportation networks and propel the journey to seamless, electric and autonomous mobility systems." Remarked Christoph Wolff, Head of Shaping the Future of Mobility, World Economic Forum LLC, USA "It is encouraging that cities and mobility partners are working more closely together to create equitable and viable mobility systems keeping users at the forefront."
The speed of innovation occurring in transport requires cities to adapt quickly, balancing the need to promote innovation with accountability to urban dwellers. Integrating developing technologies responsibly is about more than mitigating risks; policy-makers are presented with an opportunity to rethink how urban transport functions.
The guidelines cover a breadth of topics necessary for cities and mobility partners to align and overcome resistance to change. With each innovation, new complexity is added to the transport system, and current governance frameworks are not designed to adequately address these new concerns.
"Governments around the world are being confronted with new players who challenge the status quo, often by introducing new technologies. Such developments create new opportunities and possibilities, but for municipalities, it also means drafting new rules to cover the ways in which those players can operate within their borders" said Sharon Dijksma, Deputy Mayor for Traffic and Transport, Water, and Air Quality of Amsterdam, Netherlands. "I am pleased to present this Guidelines for City Mobility: Steering towards collaboration. We hope it can serve as a guide to cities around the world, helping them shape cooperation in the best possible way."
Rather than reflexively restricting new mobility partners entering the urban landscape, cities should pre-emptively modify existing structures to enable adaptable, creative and flexible regulation in anticipation of changes in mobility.
"These guidelines offer a great roadmap for how cities and Uber can work together to help reduce private car ownership and improve mobility for all. We believe we all have a shared responsibility to make our platforms safe, equitable and complementary to the public vision for cities we operate in. We look forward to continuing to work with the World Economic Forum and cities to bring these guidelines to fruition in the years ahead." Said Shin-pei Tsay, Director, Policy for Cities and Transportation, Uber, USA.
"The smooth flow of people and freight underpin a vibrant city. Singapore's government takes a collaborative approach, demonstrated through our tripartite relationship between the government, business and unions. One example is the close partnership we adopted with the various stakeholders, including public transport operators, suppliers, educators, fellow government agencies, and unions in developing the land transport industry transformation map for 2040." Shared Wee Shann Lam, Chief Innovation and Transport Technology Officer, Land Transport Authority of Singapore. "We are honoured to share our experience in the drafting of these guidelines. We hope the Guidelines for City Mobility: Steering towards collaboration will be useful for cities looking to build an urban mobility ecosystem centred on its people, anchored by values of safety, sustainability and inclusivity."
The Guidelines for City Mobility: Steering towards collaboration invites cities and mobility partners to confirm the guidelines that resonate for their context, adapt them as necessary and apply them consistently with all stakeholders by:
1. Creating opportunities to share information and insights for future mobility activities and projects
2. Working together to educate users on the impact of their mobility choices and encourage behavioural changes
3. Cooperating through dedicated contact people who will ensure that the basic mobility needs of all users are prioritized
4. Prioritizing collaboration and communication with users and local community stakeholders
"We are at a historical point in the process of urban and transport development globally. The introduction of new forms of mobility does not come without challenges, and sharing experiences across the board can be a powerful way of building knowledge, improving systems and ensuring ownership and sustainability." Explained Harriet Tregoning, Director, NUMO, the New Urban Mobility alliance, USA.
"These guidelines capture a collaborative approach for cities and mobility partners to ensure the ultimate beneficiary is the user regardless of where in the world they are and that technology is a tool for better mobility, rather than the end goal."
"The future of ride-hailing companies is inextricably linked with local governments and communities. Closer partnerships are in the interests of all concerned. These guidelines provide a framework for those partnerships." Stated Daniel Sperling, Professor and Director, Institute of Transportation Studies, University of California, Davis, USA.
"We are glad to have co-authored this paper which has, at its core, a collaborative approach towards mobility in all its forms and focuses on the need to create a human-scale city that places its residents at the heart of its public policies." Shared Juan José Mendez, Secretary of Transportation and Public Works of the City of Buenos Aires, Argentina.
The guidelines also reflect the findings of the World Economic Forum's recent report Digitizing and Transforming Mobility Systems: Lessons from the Detroit Region, which explore the potential of data-driven technologies to optimize the efficiency of mobility systems and support decision-makers via pilot efforts within Detroit, Michigan – in connection with the neighbouring cities of Ann Arbor, Michigan, and Windsor, Ontario.
These guidelines suggest practices for collaborating across the private and public sectors and offer an approach, developed by the World Economic Forum's Global Future Council on Mobility, for accomplishing and implementing liveable and just transportation networks.
Walking is a fundamental human activity that has been around since the dawn of civilization. However, with the rise of motorized transportation, cities around the world have been designed to cater to cars rather than pedestrians, this trend has had devastating consequences for the environment, public health, and perhaps most importantly social cohesion.
In Pakistan, the negative effects of car-centric urban planning are particularly pronounced, since this has a social class dimension to it, add to this the presently rising petrol prices and the issue becomes even more imperative. The concept of walkable cities has yet to take hold in the country. Nonetheless, creating a pedestrian-friendly environment is crucial for Pakistan's sustainable development, and it is not too late to take action.
The concept of a walkable city is simple; it is a city where people can walk safely and comfortably, without facing any barriers. The idea is to create a pedestrian-friendly environment that promotes walking as a mode of transportation. The walkable city concept is not only limited to transportation but also encompasses other aspects such as accessibility to amenities, social interactions, and public spaces.
In Pakistan, the discourse on walkable cities as an urban development strategy is relatively little to zero. An observable manifestation of this can be seen in most of the real estate schemes that have popped up, and the pre-existing urban infrastructure, which seems to be developed to accommodate vehicle mobility rather than pedestrian. Moreso, this lack of pedestrian-friendly infrastructure could also be linked to class differences since most of the pedestrian traffic within Pakistan's urban hubs comes from individuals of lower socio-economic standing, and often the owner of a vehicle is deemed to have a better economic standing.
What could be done?
The first step towards creating a walkable city is to assess the existing infrastructure and identify the areas that need improvement. Pakistan has a long way to go in this regard. The country's urban areas are characterized by poor pedestrian infrastructure, unsafe roads, and a lack of accessibility to amenities. The roads are designed primarily for vehicular traffic, and the pedestrian's needs are often ignored. Furthermore, this increase in vehicle use is often what contributes to traffic congestion and plays part in further degrading the air quality here. It is estimated by WHO that around 60,000 premature deaths occur in Pakistan every year due to air pollution and vehicular emissions are a major contributor to this.
To create a walkable city, Pakistan needs to revamp its infrastructure. The government should invest in developing pedestrian-friendly streets with dedicated sidewalks, crosswalks, and bicycle lanes rather than mega infrastructure projects –This as a consequence will do much to increase our public savings which could be directed toward developing pedestrian infrastructure and other projects geared towards community empowerment. The streets should be well-lit, and the footpaths should be wide enough to accommodate pedestrians and people with disabilities. The government should also prioritize the development of public transport systems that are well-integrated with the pedestrian infrastructure.
Another critical aspect of walkable cities is the availability of public spaces. Public spaces like public parks, and town squares are integral in encouraging greater social interaction and community building. Pakistan's cities are marked by their lack of green spaces, parks, and playgrounds. The government should invest in creating public spaces that are accessible to everyone. These spaces should be designed in a way that encourages social interactions and fosters a sense of community. And importantly, are made safe for the use of women and children.
Apart from infrastructure, promoting walking as a mode of transportation is also essential. The government should launch campaigns to raise awareness about the benefits of walking and the importance of a healthy lifestyle. The campaigns should target all segments of society, including children, women, and people with disabilities. As noted by the World Health Organization, 19 percent of deaths that occurred in 2016, were caused by heart-related diseases. Similarly alarming, is the number of adults (33 million) that are living with diabetes in Pakistan. Such chronic conditions are easily preventable if individuals engage in regular physical activity like walking.
A goal as such should not seem unattainable since across the globe, examples of walkable cities have illustrated persistently that policies that encourage walkability are met with success and cultivate a greater sense of well-being among its residents.
Walkable cities are the future of sustainable urban living. Pakistan has a lot of catching up to do in terms of creating pedestrian-friendly infrastructure and promoting walking as a mode of transportation. But this idea of creating a walkable city is not quite out of reach, we already have examples of these from the mohallas of Pindi or Androon Peshawar, or the walled city of Lahore, that have a rich history of pedestrian-friendly alleys and streets.
The government and the private sector should work together to invest in projects that prioritize walkability. In addition to investment, community involvement and engagement are also crucial in creating a walkable city. This can be achieved through community-based initiatives and grassroots movements that prioritize walkability and advocate for pedestrian-friendly infrastructure, which is crucial since a substantial number of individuals' primary mode of movement is walking.
Moreover, the involvement of women in these initiatives is essential to ensure that the pedestrian infrastructure is safe. Unfortunately, women in Pakistan are often subject to violence and harassment in public spaces, which makes them hesitant to walk or use public transport alone. Therefore, it is necessary to involve women in the planning and design, to ensure that it meets their needs for safe use.
Finally, creating a walkable city requires a shift in mindset and a change in urban planning practices. Instead of prioritizing vehicular traffic, Pakistan's urban planners need to prioritize people and their needs. This requires a long-term vision that takes into account the changing demographics, tech advancements and global trends in urban planning. A walkable city is not only a more sustainable and inclusive city but also a more vibrant and livable city where people can connect with each other and their environment.
A City-Led Climate Resilience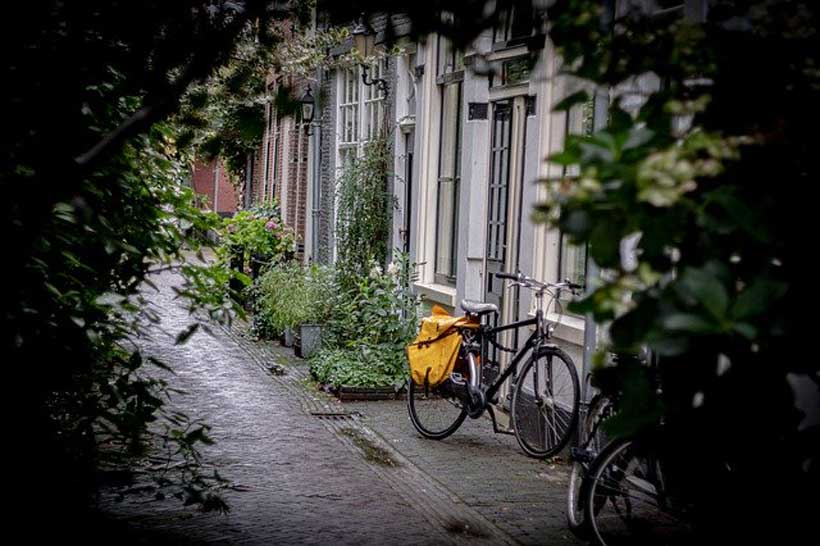 Climate change is becoming a major cause of an increasing rate of weather catastrophes. The heat-trapping greenhouse gas is making Earth's temperature warms up rapidly from what was planned since the industrial revolution and leading to overlapping problems, especially for the lower to middle-income countries around the equator. Many efforts are strived by stakeholders to minimize negative externalities from climate change, one of them is discussed about loss and damage. For more than 30 years this issue has been raised by developing countries, but the developed countries as the largest emitters always avoid this topic. Last year, at the UN annual climate talks or known as Conference of Parties (COP) 27 at Sharm el-Sheikh, there was a breakthrough regarding the loss and damage. Several countries including Denmark, Belgium, Germany, Scotland, New Zealand, Austria, Ireland, Canada, the US, the UK, Spain, the EU, and France show their commitments to addressing loss and damage fund. When we have been waiting for compensation in an uncertain time and current national action plans are not on track for under a 1.5oC, prior responses from other levels to cope with climate change are done by cities.
Cities are home to 55 percent of the global population and are expected to grow by 2.5 billion people to 68 percent by 2050. As climate change deprivation many people's livelihoods, these conditions drive millions of people to migrate to cities with the hope they would gain more opportunities to survive. As a result, many cities have experienced overpopulated and rapid urbanization under climate change without efforts to increase resilience is exposing cities to gain more climate risks. Recorded approximately 225.3 million internal displacements in the Asia and Pacific region happened during 2010 – 2021, especially in the five sub-regions (East Asia, Southeast Asia, South Asia, Central and West, and Pacific). Increasing mobility in the cities has led to the production of approximately three-quarters of energy-related CO2 of the total global emissions. Recorded that as much as 70 percent of cities worldwide are already dealing with the effect of climate change.
In efforts to tackle the climate crisis, the local government of the cities needs to reinforce the two-prolonged approach which is mitigation and adaptation. Undertaking a human rights-based approach (HRBA) as city-led climate agenda is a tool for realizing ecosystem-based agenda (EbA) which can be implemented through a local climate change action plan where human rights are a fundamental value. For example, Bilbao is a city council that adopted Charted Values, and Utrecht is a Global Goals City that cooperates with local businesses to raise awareness of their rights and monitors progress on the SDGs dashboard. In Asia, Gwangju has established a human rights department, hosted the annual World Human Rights Cities Forum as one of the most relevant events for bringing local government officials with organizations and other actors to establish and arrange systems to ensure human rights as a core, and implementing localization projects. Another example, in efforts to reduce emissions, Seoul has mandatory for their citizen that should be used all new vehicles to be electric from 2025. In addition, to support this program, the city is released electric vehicle charging infrastructure powered by solar panels which are accessible and provides subsidies for electric vehicles of up to 20 percent with additional support available for low-income households. This policy is expected to reduce emissions by approximately 43 percent compares with 2005 levels and create almost 15.000 jobs.
Moreover, hundreds of cities also show their commitment to accelerating net zero emissions by building networks. Recorded as many as 130 American cities are stepping up their ambition to reduce emissions by joining the Cities Race to Zero to help the US reach its goals of reducing emissions by 2030 and achieving net zero by 2050. Last year, the European Commission also announced 100 cities from the EU member states with 12 additional cities participating in EU Mission for climate-neutral and smart cities by 2030 or known as the Cities Mission. Under this mission, the cities will receive millions of funding in the period 2022-2023 to address clean mobility, energy efficiency, and green urban planning, and offer the possibility to build joint initiatives and ramp up collaborations with other EU programs. The ranking compiled by CDP shows that only 43 out of 596 cities or similar to 7 percent received a top rank for their climate leadership and reduction of emissions, which twenty-one of them are in North America, nine in Europe, four in Australia, one in Latin America and Africa, and four in East Asia.
The proportion above, Asia and Africa have a minimum 'A' city in reducing emissions. The report mentioned five barriers that limit urban resilience that are multi-level governance, finance, a local capacity, access to technology and innovation, and equity. The Mayor of the City of Bonn, Mr. Ashok Sridharan said that "The adaptation fund has been instrumental in advancing adaptation to the most vulnerable over the past 10 years and 'walks the walk'. Cities and regions stand ready to help as global adaptation needs continue to rise". Nowadays, the ten members of ASEAN with a majority of developed countries have slow progress and struggling in energy transition because they have insecure funds. To achieve ASEAN's target of 23 percent renewable energy supply by 2025 need an investment of US$ 27 billion per year. However, from 2016 – 2021, the ASEAN countries received no more than US$ 8 billion per year. At the global level, the World Bank estimated an amount of US$ 4.5 – 5.4 trillion per year which 9 – 27 percent part of it is aimed to make an urban infrastructure low-emission and resilient to climate risks. However, UNFCCC released there is a gap of US$ 1.8 – 2.4 trillion per year in financing for climate-resilient infrastructure globally with the majority of needed in urban areas.
Cities become a frontline in adaptation and mitigation because they prioritize sustainably local projects faster than a state. Therefore, with the financial barriers to access technology faced by the local governments, the discussion about climate funds should mobilize in the UN annual meeting about climate to enhance climate resilience as a priority within all of the cities, especially in the developing countries in Asia and Africa.
Net-Zero Buildings: Global CEOs Pledge 50% Cut in Real Estate Emissions by 2030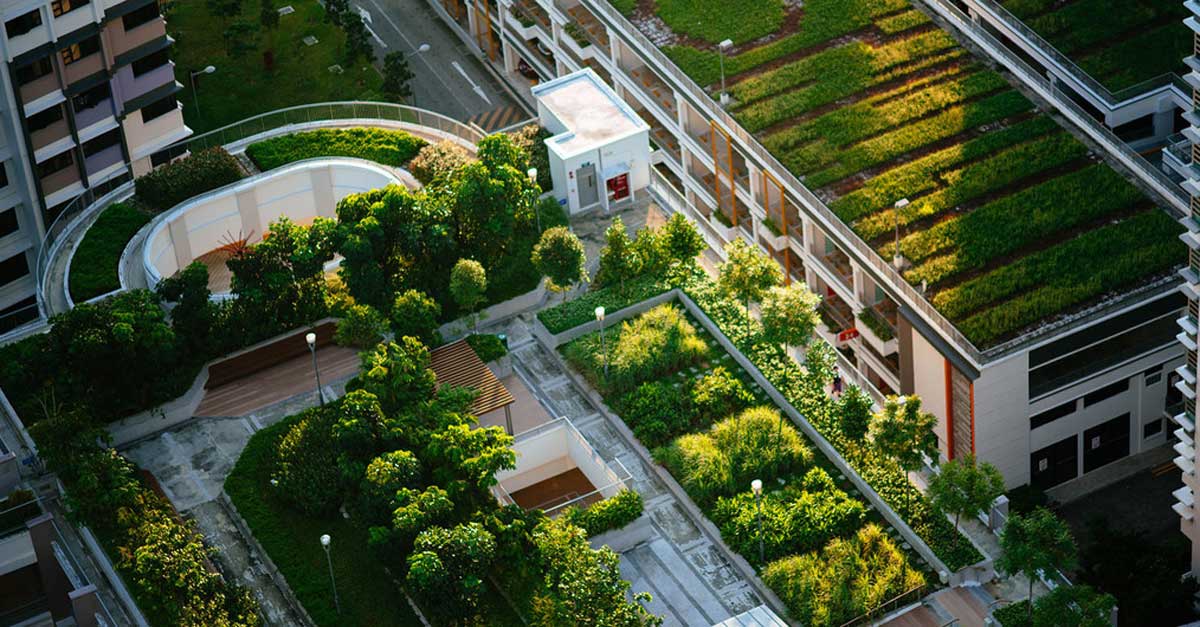 Leading CEOs made a pledge today to reduce their real estate emissions by 50% by 2030 and reach net-zero carbon no later than 2050.
With buildings contributing 38% of all energy-related greenhouse gas emissions, leaders across all industries have a critical role to play in lowering their global real estate emissions.
"While real estate represents nearly 40% of all energy-related GHG emissions, the sector is frequently an afterthought when it comes to an organization's decarbonization and sustainability strategies," said Matthew Blake, Head of Financial and Monetary Systems, World Economic Forum. "Leaders across all industries have a responsibility to take action on their real estate GHG emissions to ensure progress in the fight against climate change."
The following companies have pledged to halve their buildings-related emissions by 2030 and reach net-zero building emissions by 2050:
Avison Young
Edge
GPFI Group
Ivanhoé Cambridge
JLL
Majid Al Futtaim Properties
Schneider Electric
Signify
These firms will meet these targets by implementing the Forum's Green Buildings Principles. Released last year, the Green Building Principles: The Action Plan for Net-Zero Carbon Buildings provides a clear sequence of steps to deliver net-zero carbon real estate portfolios:
1. Calculate a robust carbon footprint of your portfolio in the most recent representative year to inform targets
2. Set a target year for achieving net-zero carbon, by 2050 at the latest, and an interim target for reducing at least 50% of these emissions by 2030
3. Measure and record embodied carbon of new developments and major refurbishments
4. Maximize emissions reductions for all new developments and major refurbishments in the pipeline to ensure delivery of net-zero carbon (operational and embodied) by selected final target year
5. Drive energy optimization across both existing assets and new developments
6. Maximize supply of on-site renewable energy
7. Ensure 100% off-site energy is procured from renewable-backed sources, where available
8. Engage with stakeholders with whom you have influence in your value chain to reduce scope 3 emissions
9. Compensate for any residual emissions by purchasing high-quality carbon offsets
10. Engage with stakeholders to identify joint endeavours and equitably share costs and benefits of interventions
Developed in collaboration with JLL, the World Green Building Council and the Forum's Real Estate community, the Green Building Principles can be formally adopted by firms and include an Action Plan detailing implementation.
The Action Plan provides globally applicable guidance on best practices to implement the principles for every stakeholder, from owners to occupiers to investors. Signatories will report progress annually as part of their public sustainability reporting and participate in a Practitioners Group to identify solutions around implementation.
Signatories share why they have pledged the Principles:
"More sustainable real estate is essential," said Coen van Oostrom, Founder and Chief Executive Officer, Edge. "The Principles offer a clear roadmap to help all building stakeholders tackle their emissions and deliver better buildings. The world deserves better buildings and it is entirely possible to significantly reduce the impact of both existing and new buildings."
"It's imperative that we address real estate related emissions," said Christian Ulbrich, Global Chief Executive Officer and President, JLL. "Getting started is often the hardest part and the Principles offer a simple set of steps to do so. We believe it is easier to get to net zero in the built environment than for many companies to get to net zero in their core businesses and the business case is there to support action."
"The emphasis on bringing together the world's leading businesses and public figures to collectively address issues like climate change and driving social change is fundamental to what Avison Young stands for. ESG considerations across the board must be addressed by the real estate sector — buildings have a huge impact on our everyday lives and the planet," said Mark E. Rose, Chairman and CEO, Avison Young. "We are thrilled to adopt the Green Building Principles and demonstrate to our peers that reaching net zero is not only possible but essential for a better built environment and more resilient and successful cities."
"By nature, real estate requires long-term thinking and so we have a duty to invest with conviction and build a legacy for future generations," said Nathalie Palladitcheff, President and CEO, Ivanhoé Cambridge. "We have a collective opportunity and responsibility to decarbonize the built environment and this ambitious commitment will require a transformation of practices across the whole real estate value chain."
"The industry has traditionally looked at investments in sustainability as a trade-off with other aspects like customer experience, but it's very clear that we need to shift our mindset," said Ahmed Galal Ismail, CEO, Majid Al Futtaim Properties. "Sustainability is actually a trade-on and sustainable assets are more valuable. We are committed to transitioning our portfolio and proving what is possible in alignment with the Principles."
"We have the innovation to both transform the current building stock through electrification and digitalization and develop smart, green buildings of the future," said Philippe Delorme, Executive Vice President, European Operations, Schneider Electric. "Schneider Electric is proud to adopt the Principles and demonstrate how we can transition buildings to be healthier, more efficient and ultimately net-zero carbon."
"We continue to be committed to the planet and addressing our real estate footprint" said Harsh Chitale, CEO, Digital Solutions Division, Signify. "The Principles are an ideal way to help every type of company address emissions from the buildings they own and/or occupy."
"As a facility management company, we play a major role in the drive for adoption and implementation of emission reduction programs," said Dr. MKO Balogun, Group CEO, GPFI Group. "Our role working with occupiers, owners, and developers of real estate gives us the leverage to drive that commitment, and we are glad to be joining other global leaders on this journey."