A New Circular Economy Action Plan for a Cleaner and More Competitive Europe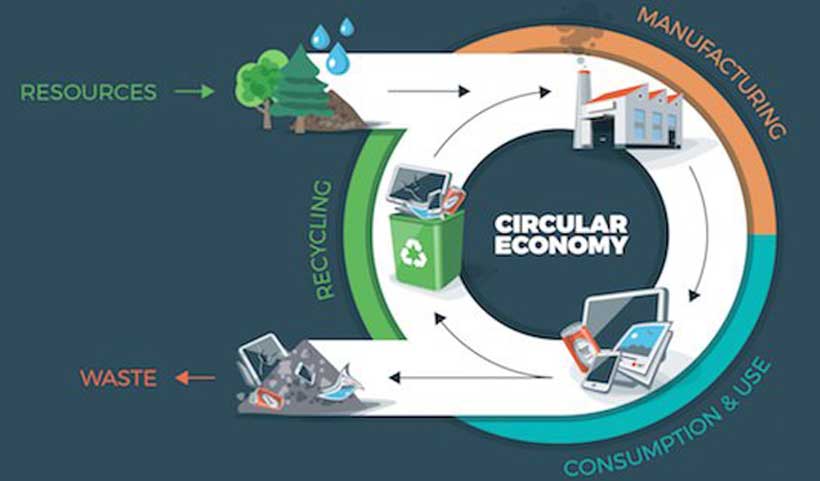 What is the new EU Circular Economy Action Plan?
The new Action Plan announces initiatives for the entire life cycle of products, from design and manufacturing to consumption, repair, reuse, recycling, and bringing resources back into the economy. It introduces legislative and non-legislative measures and targets areas where action at the EU level brings added value. The Action Plan is at the core of the European Green Deal, the EU roadmap towards climate-neutrality. Half of total greenhouse gas emissions come from resource extraction and processing. It is not possible to achieve the climate-neutrality target by 2050 without transitioning to a fully circular economy.
The aim of the Action Plan is to reduce the EU's consumption footprint and double the EU's circular material use rate in the coming decade, while boosting economic growth. This will be done in full cooperation with stakeholders and business. Applying ambitious circular economy measures in Europe can increase EU's GDP by an additional 0.5% by 2030 and create around 700,000 new jobs.
What measures are foreseen for products?
At present, many products break down too quickly, cannot be reused, repaired or recycled, or can only be used once. This linear pattern of production and consumption ("take-make-use-dispose") does not give producers an incentive to make more sustainable products. The Sustainable Product Policy Framework aims to change this situation with actions to make green products become the norm. The rules will also aim to reward manufacturers of products based on their sustainability performance and link high performance levels to incentives.
A new Sustainable Product Policy Framework includes three main building blocks – actions on product design, on empowering consumers and on more sustainable production processes.
What measures do you foresee on design?
The Commission will launch a sustainable product legislative initiative. This initiative will have at its core a proposal to widen the Ecodesign Directive beyond energy-related products. The approach is to make the Ecodesign framework applicable to the broadest possible range of products and make it deliver on circularity.
As part of this legislative initiative, and, where appropriate, through other instruments, the Commission will consider establishing sustainability principles. The new rules will in particular address the need to improve product durability, reusability, upgradability and reparability, addressing the presence of hazardous chemicals in products and increasing the recycled content in products. We will also aim at restricting single-use and countering premature obsolescence. Introducing a ban on the destruction of unsold durable goods will also be part of the measures.
The Commission will launch a European Circular Dataspace to mobilise the potential of digitalisation of product information, introducing for example digital product passports.
What actions are foreseen for consumers and public buyers?
The Commission will work towards strengthening the reparability of products. The aim is to embed a "right to repair" in the EU consumer and product policies by 2021.
The Plan foresees also actions to give consumers more reliable information about products at the point of sale, including on their lifespan and other environmental performance. The Commission will propose that companies substantiate their environmental claims by using Environmental Footprint methodologies. Stricter rules will be proposed to reduce greenwashing and practices such as planned obsolescence.
New measures will increase the uptake of green public procurement, such as introducing minimum mandatory green criteria or targets for public procurement.
How will the transition to a circular economy benefit our economy and contribute to reach the target of climate-neutrality by 2050?
Between 1970 and 2017, the global extraction and processing of materials, such as biomass, fossil fuels, metals and minerals tripled – and it continues to grow, causing greenhouse gas emissions, biodiversity loss and water stress.
The circular economy model where value and resources are maintained in the economy for as long as possible and waste generation is minimised, reduces pressures on natural resources.
The circular economy can make a decisive contribution to the decarbonisation of our economy. In the past few years only, several studies have shown the substantial potential of circularity as a tool for climate mitigation.
The Commission will step up the synergies between achieving circularity and climate neutrality. All actions in the Action Plan will contribute to reducing both EU's carbon and material footprint. In parallel, the Commission will work with Member State to promote circularity in future revisions of the National Energy and Climate Plans (NECP) and in other climate policies.
What does the Plan propose for:
electronics and ICT
The Action Plan proposes setting up a 'Circular Electronics Initiative' to promote longer product lifetimes through reusability and reparability as well as upgradeability of components and software to avoid premature obsolescence.
The sector will be a priority area for implementing the 'right to repair'. The Commission is aiming to adopt new regulatory measures for mobile phones, tablets and laptops under the Ecodesign Directive, as well as new regulatory measures on chargers for mobile phones and similar devices. An EU-wide take back scheme to return or sell back old mobile phones, tablets and chargers will also be considered.
textiles
The Action Plan announces a comprehensive policy framework that will aim to strengthen industrial competitiveness and innovation, boosting the EU market for sustainable and circular textiles, including the market for textile reuse, and driving new business models.
Textiles are the fourth highest-pressure category for the use of primary raw materials and water, and fifth for greenhouse gas emissions. This future strategy will boost the market for sustainable and circular textiles, including the market for textile reuse. It will support new consumption patterns and business models. The Commission will also provide guidance on separate collection of textile waste, which Member States have to ensure by 2025.
The Commission will work with the industry and market actors to identify bottlenecks in circularity for textiles and stimulate market innovation.
plastics
The Action Plan builds on the 2018 Plastics strategy, and focuses on increasing recycled plastic content. Mandatory requirements on recycled content will be suggested in areas such as packaging, construction materials and vehicles.
The Action Plan addresses also challenges related to microplastics and sourcing and use of bio-based plastics bio-based and biodegradable plastics. On microplastics, the Commission will restrict the intentional adding of microplastics. It will also work on their unintentional release, further developing and harmonising measurement methods, pursuing labelling, certification and regulatory measures, and consider measures to increase the capture of microplastics in wastewater.
construction and buildings
The building sector consumes about 50% of all extracted material and is responsible for more than 35% of the Union's total waste generation.
The Commission will adopt a new comprehensive Strategy for a Sustainable Built Environment to promote circularity principles throughout the whole lifecycle of buildings. The Commission will propose to revise the Construction Product Regulation, which may include recycled content requirements for certain construction products.
packaging
The amount of materials used for packaging is continuously growing and in 2017 packaging waste in Europe reached 173 kg per inhabitant – the highest level ever.
The Commission will propose measures to ensure that the increase in the generation of packaging waste is reversed as a matter of priority, including by setting targets and other waste prevention measures.
The Commission's aim is to make all packaging placed on the EU market reusable or recyclable in an economically viable way by 2030. The Commission will propose to reinforce the mandatory essential requirements for all packaging placed on the EU market.
batteries and vehicles
The Commission will propose a new regulatory framework for batteries. It will include measures to improve the collection and recycling rates of all batteries and ensure the recovery of valuable materials, sustainability requirements for batteries, the level of recycled content in new batteries, and the provision of information to consumers.
The Commission will propose the revision of the rules on end-of-life vehicles in order to improve recycling efficiency, as well as rules to address the sustainable tretatement of waste oils
food
An estimated 20% of the total food produced is lost or wasted in the EU. The Commission will propose a target on food waste reduction as part of the EU Farm-to-Fork Strategy. That Strategy will address the entire food value chain to ensure the sustainability of the sector – strengthening efforts to tackle climate change, protect the environment and preserve biodiversity.
The Commission will launch analytical work to determine the scope of a legislative initiative on reuse to replace single-use food packaging, tableware and cutlery by reusable products in food services.
What measures are foreseen on waste?
Preventing waste from being created in the first place is key. Once waste has been created, it needs to be transformed into high-quality resources.
The Commission will put forward waste reduction targets for more complex streams, and enhance the implementation of the recently adopted requirements for Extended Producer Responsibility schemes, amongst other actions.
The Commission will continue modernising EU waste laws. Rules on waste shipments facilitating recycling or re-use within the EU will be reviewed. This will also aim to restrict exports of waste that cause negative environmental and health impacts in third countries by focusing on countries of destination, problematic waste streams and operations.
The Commission will also consider how to help citizens to sort their waste though an EU-wide harmonised model for separate collection of waste and labelling.
How does the Plan support innovation and investments?
Many EU funds will be mobilised to support the transition to a circular economy – from the EU Cohesion funds, the European Regional Development Fund and the LIFE programme to spending under the social, research and innovation programmes.
The Action Plan also includes actions to mobilise private financing in support of the circular economy through EU financial instruments such as InvestEU.
How will the circular economy be promoted at international level?
The Action Plan proposes the launch of a Global Circular Economy Alliance to explore the definition of a 'Safe Operating Space', kick-starting a discussion on a possible international agreement on the management of natural resources. Moreover, the Commission will lead efforts at the international level to reach a global agreement on plastics, and promote the uptake of the EU's circular economy approach on plastics.
The EU will continue to advocate for the circular economy in its free-trade agreements, its bilateral, regional and multilateral policy dialogues and its international and multilateral environmental agreements – for example via Circular Economy Missions to partner countries. The Commission will step up cooperation with other regions, such as Africa.
How will the transition towards a circular economy be monitored?
In 2021, the Commission will update the existing monitoring framework with indicators related to the current action plan and reflecting the interlinkages between circularity, climate neutrality and the zero pollution ambition. Indicators on resource use, including our consumption and material footprints will also be further developed. The Commission will also reinforce the monitoring of circular economy national plans and other national circular economy measures, including under the efforts to refocus the European Semester process towards integrating a stronger sustainability dimension.
Advancing the EU social market economy: adequate minimum wages for workers
The Commission today proposes an EU Directive to ensure that the workers in the Union are protected by adequate minimum wages allowing for a decent living wherever they work. When set at adequate levels, minimum wages do not only have a positive social impact but also bring wider economic benefits as they reduce wage inequality, help sustain domestic demand and strengthen incentives to work. Adequate minimum wages can also help reduce the gender pay gap, since more women than men earn a minimum wage. The proposal also helps protect employers that pay decent wages to workers by ensuring fair competition.
The current crisis has particularly hit sectors with a higher share of low-wage workers such as cleaning, retail, health and long-term care and residential care. Ensuring a decent living for workers and reducing in-work poverty is not only important during the crisis but also essential for a sustainable and inclusive economic recovery.
President of the European Commission Ursula von der Leyen said: "Today's proposal for adequate minimum wages is an important signal that also in crisis times, the dignity of work must be sacred. We have seen that for too many people, work no longer pays. Workers should have access to adequate minimum wages and a decent standard of living. What we propose today is a framework for minimum wages, in full respect of national traditions and the freedom of social partners. Improving working and living conditions will not only protect our workers, but also employers that pay decent wages, and create the basis for a fair, inclusive and resilient recovery."
Executive Vice-President for an Economy that Works for People, Valdis Dombrovskis, said: "It is important to ensure that also low wage workers benefit from the economic recovery. With this proposal we want to make sure that workers in the EU earn a decent living wherever they work. Social partners have a crucial role to play in negotiating wages nationally and locally. We support their freedom to negotiate wages autonomously, and where this is not possible, we give a framework to guide Member states in setting minimum wages."
Nicolas Schmit, Commissioner for Jobs and Social Rights, said: "Almost 10% of workers in the EU are living in poverty: this has to change. People who have a job should not be struggling to make ends meet. Minimum wages have to play catch up with other wages which have seen growth in recent decades, leaving minimum wages lagging behind. Collective bargaining should be the gold standard across all Member States. Ensuring adequate minimum wages is written in black and white in Principle 6 of the European Pillar of Social Rights, which all Member States have endorsed, so we are counting on their continued commitment."
A framework for minimum wages in full respect of national competences and traditions
Minimum wages exist in all EU Member States. 21 countries have statutory minimum wages and in 6 Member States (Denmark, Italy, Cyprus, Austria, Finland and Sweden) minimum wage protection is provided exclusively by collective agreements. Yet, in the majority of Member States, workers are affected by insufficient adequacy and/or gaps in the coverage of minimum wage protection. In light of this, the proposed Directive creates a framework to improve the adequacy of minimum wages and for access of workers to minimum wage protection in the EU. The Commission's proposal fully respects the subsidiary principle: it sets a framework for minimum standards, respecting and reflecting Member States' competences and social partners' autonomy and contractual freedom in the field of wages. It does not oblige Member States to introduce statutory minimum wages, nor does it set a common minimum wage level.
Countries with high collective bargaining coverage tend to have a lower share of low-wage workers, lower wage inequality and higher minimum wages. Therefore, the Commission proposal aims at promoting collective bargaining on wages in all Member States.
Countries with statutory minimum wages should put in place the conditions for minimum wages to be set at adequate levels. These conditions include clear and stable criteria for minimum wage setting, indicative reference values to guide the assessment of adequacy and regular and timely updates of minimum wages. These Member States are also asked to ensure the proportionate and justified use of minimum wage variations and deductions and the effective involvement of social partners in statutory minimum wage setting and updating.
Finally, the proposal provides for improved enforcement and monitoring of the minimum wage protection established in each country. Compliance and effective enforcement is essential for workers to benefit from actual access to minimum wage protection, and for businesses to be protected against unfair competition. The proposed Directive introduces annual reporting by Member States on its minimum wage protection data to the Commission.
Background
President von der Leyen promised to present a legal instrument to ensure that the workers in our Union have a fair minimum wage at the start of her mandate and repeated her pledge in her first State of the Union address on 16 September 2020.
The right to adequate minimum wages is in Principle 6 of the European Pillar of Social Rights, which was jointly proclaimed by the European Parliament, the Council on behalf of all Member States, and the European Commission in Gothenburg in November 2017.
Today's proposal for a Directive is based on Article 153 (1) (b) of the Treaty on the Functioning of the EU (TFEU) on working conditions. It follows a two-stage consultation of social partners carried out in accordance with Article 154 TFEU. The Commission's proposal will now go to the European Parliament and the Council for approval. Once adopted, Member States will have two years have to transpose the Directive into national law.
Commission proposes new 'Single Window' to modernise and streamline customs controls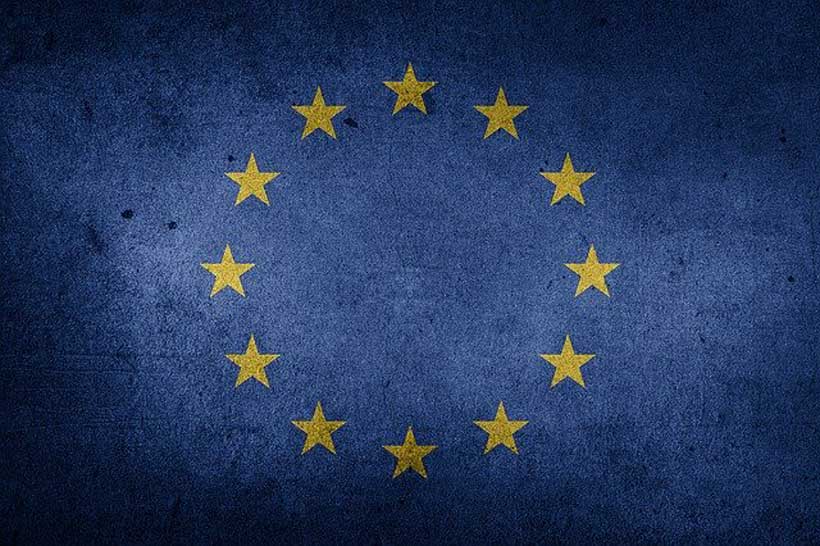 The European Commission has today proposed a new initiative that will make it easier for different authorities involved in goods clearance to exchange electronic information submitted by traders, who will be able to submit the information required for import or export of goods only once. The so-called 'EU Single Window Environment for Customs' aims to enhance cooperation and coordination between different authorities, in order to facilitate the automatic verification of non-customs formalities for goods entering or leaving the EU.
The Single Window aims to digitalise and streamline processes, so that businesses will ultimately no longer have to submit documents to several authorities through different portals. Today's proposal is the first concrete deliverable of the recently adopted Action Plan on taking the Customs Union to the next level. It launches an ambitious project to modernise border controls over the coming decade, in order to facilitate trade, improve safety and compliance checks, and reduce the administrative burden for companies.
Paolo Gentiloni, Commissioner for the Economy, said: "Digitalisation, globalisation and the changing nature of trade present both risks and opportunities when it comes to goods crossing the EU's borders. To rise to these challenges, customs and other competent authorities must act as one, with a more holistic approach to the many checks and procedures needed for smooth and safe trade. Today's proposal is the first step towards a fully paperless and integrated customs environment and better cooperation between all authorities at our external borders. I urge all Member States to play their part in making it a true success story."
Each year, the Customs Union facilitates the trade of more than €3.5 trillion worth of goods. Efficient customs clearance and controls are essential to allow trade to flow smoothly while also protecting EU citizens, businesses and the environment. The coronavirus crisis has highlighted the importance of having agile yet robust customs processes, and this will become ever more important as trade volumes keep on increasing and new challenges related to digitalisation and e-commerce, such as new forms of fraud, emerge.
Currently, the formalities required at the EU's external borders often involve many different authorities in charge of different policy areas, such as health and safety, the environment, agriculture, fisheries, cultural heritage and market surveillance and product compliance. As a result, businesses have to submit information to several different authorities, each with their own portal and procedures. This is cumbersome and time-consuming for traders and reduces the capacity of authorities to act in a joined-up way in combatting risks.
Today's proposal is the first step in creating a digital framework for enhanced cooperation between all border authorities, through one Single Window. The Single Window will enable businesses and traders to provide data in one single portal in an individual Member State, thereby reducing duplication, time and costs. Customs and other authorities will then be able to collectively use this data, allowing for a fully coordinated approach to goods clearance and a clearer overview at EU level of the goods that are entering or leaving the EU.
This is an ambitious project that will entail significant investment at both EU and Member State level, in order to be fully implemented over the next decade or so. The Commission will support Member States in this preparation, where possible, including through funding from the Recovery and Resilience Facility, to enable them to reap the full, long-term benefits of the Single Window.
Background
The EU is the largest trading bloc in the world, accounting for 15% of the world trade. In 2018, almost 343 million customs declarations were handled by more than 2,000 EU customs offices, who collected €25.3 billion in customs duties.
The Single Window is part of the new Customs Union Action Plan, which sets out a series of measures to make EU customs smarter, more innovative and more efficient over the next four years. In her Political Guidelines, President von der Leyen announced plans for an integrated European approach to customs risk management, which supports effective controls by EU Member States. The measures will strengthen the Customs Union and enhance its ability to collect EU revenues and protect the security, health and prosperity of EU citizens and businesses.
Commission opens infringements against Cyprus and Malta for "selling" EU citizenship
Today, the European Commission is launching infringement procedures against Cyprus and Malta by issuing letters of formal notice regarding their investor citizenship schemes also referred to as "golden passport" schemes.
The Commission considers that the granting by these Member States of their nationality – and thereby EU citizenship – in exchange for a pre-determined payment or investment and without a genuine link with the Member States concerned, is not compatible with the principle of sincere cooperation enshrined in Article 4(3) of the Treaty on European Union. This also undermines the integrity of the status of EU citizenship provided for in Article 20 of the Treaty on the Functioning of the European Union.
Due to the nature of EU citizenship, such schemes have implications for the Union as a whole. When a Member State awards nationality, the person concerned automatically becomes an EU citizen and enjoys all rights linked to this status, such as the right to move, reside and work freely within the EU, or the right to vote in municipal elections as well as elections to the European Parliament. As a consequence, the effects of investor citizenship schemes are neither limited to the Member States operating them, nor are they neutral with regard to other Member States and the EU as a whole.
The Commission considers that the granting of EU citizenship for pre-determined payments or investments without any genuine link with the Member States concerned, undermines the essence of EU citizenship.
Next steps
The Cypriot and Maltese governments have two months to reply to the letters of formal notice. If the replies are not satisfactory, the Commission may issue a Reasoned Opinion in this matter.
Background
Investor citizenship schemes allow a person to acquire a new nationality based on payment or investment alone. These schemes are different to investor residence schemes (or "golden visas"), which allow third-country nationals, subject to certain conditions, to obtain a residence permit to live in an EU country.
The conditions for obtaining and forfeiting national citizenship are regulated by the national law of each Member State, subject to due respect for EU law. As nationality of a Member State is the only precondition for EU citizenship and access to rights conferred by the Treaties, the Commission has been closely monitoring investor schemes granting the nationality of Member States.
The Commission has frequently raised its serious concerns about investor citizenship schemes and certain risks that are inherent in such schemes. As mentioned in the Commission's report of January 2019, those risks relate in particular to security, money laundering, tax evasion and corruption and the Commission has been monitoring wider issues of compliance with EU law raised by investor citizenship and residence schemes. In April 2020, the Commission wrote to the Member States concerned setting out its concerns and asking for further information about the schemes.
In a resolution adopted on 10 July 2020, the European Parliament reiterated its earlier calls on Member States to phase out all existing citizenship by investment (CBI) or residency by investment (RBI) schemes as soon as possible. As stated by President von der Leyen in the State of the Union Address of 16 September 2020, European values are not for sale.
The Commission is also writing again to Bulgaria to highlight its concerns regarding an investor citizenship scheme operated by that Member State and requesting further details. The Bulgarian government has one month to reply to the letter requesting further information, following which the Commission will decide on the next steps.